Zombie games are everlasting and will never go out of style. Just at the moment when you think you have seen everything in this life, the developers manage to surprise us with a new game about zombies. And why not – the statistic shows that people love this theme.
You may also like: 7 Best Horror RPG Puzzle Games for PC, Android, iOS
As a result, there is a lot of zombie games on the market, but Jeez, sometimes they're so creepy… In not a good way. They're low quality, but when the initial description promised you the opposite, what can you do? Luckily, we decided to make this task a little bit easier for you and picked up the best 11 zombie games for Android and iOS.
1. Inside
This game is a platformer that will appeal to every user. You will be able to solve amazing puzzles. The entire interface and graphics of the game are drawn in dark light colors. And even though the graphics here is made in the cartoon style, it brings the sense of real thrill.
The essence of the game is that you become a guy who is lost in the dark. Here you will encounter a large number of zombies, which you need to defeat by solving all the puzzles.
You have the opportunity to try a special mechanic, which is to solve a puzzle using several characters at once. This game has received many nominations and received dozens of awards.
Despite all the advantages of the game, not all users speak positively about it. Some did not have enough duration, others note incorrect performance. Other users are delighted with the game and are waiting for more masterpieces from the developers.
Key features:
High-quality graphics
User-friendly interface
Free app

You may also like: 11 Best Multiplayer Horror Games for Android & iOS
2. Zombies, Run!
This is a legendary game that will not only bring you a fun time, but will help to get in shape as well. Millions of users have already tried it and they love it – it's really awesome!
The game is called Zombies, Run! This game really has differences from all the others in this subject. The plot is to save the city from a zombie attack. The interface is designed quite well with the most realistic graphics.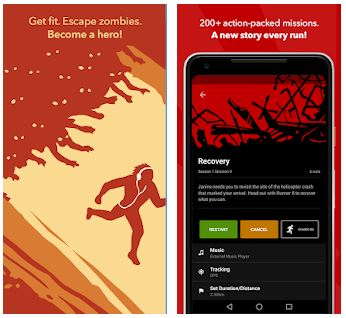 This game has one distinctive feature: if you want to play, you need to run, it can be any kind of jogging: training in the gym or jogging on the beach. Using headphones, you will hear the sounds of an approaching zombie, which will give you the motivation to run faster.
You have the opportunity to register on ZombieLink, where you can talk about your achievements and escapes. Of course, we're not talking about any outstanding interface design features or anything – because in this case it simply doesn't matter.
Many users are really excited about this game because it combines a game, an audio series, and a fitness tracker with motivation! Many people note that the game is really interesting and difficult to stop playing it.
Key features:
International rate
Interesting game
Free app


3. Zombie Frontier 3
Zombie Frontier 3 is a sequel to the well-known Zombie Frontier. The app is available on both the App Store and the PlayMarket.
You must battle zombies in a world where a deadly virus is spreading, according to the game's storyline. You must save lives and find a cure while still destroying monsters.
The graphics in this version of the game are drawn to the smallest detail and appear extremely realistic, allowing you to immerse yourself in the game's atmosphere from the first seconds.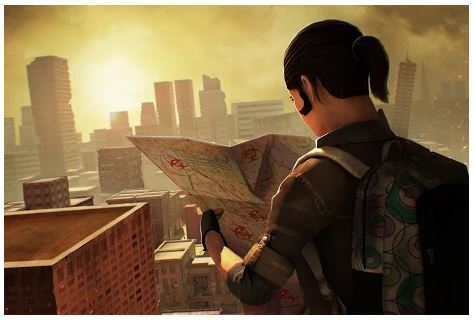 There are approximately forty achievements in the game, as well as over 120 levels and sixty missions. You'll have access to a diverse arsenal of arms and will be able to fight for everything you want, including grenades and machine guns.
In general, the rating of the game is quite high, which is 4.5. Many users write that the game is decent and the missions are interesting. However, a certain number of people believe otherwise, and also say that the game has a lot of advertising.
Key features:
High-quality graphics
Interesting game
A lot of levels


4. Dead Trigger 2
You can find the app in both the App Store and PlayMarket. This is the second part of the game that won the hearts of users. This version has become much cooler and richer. And, of course, the graphics have become brighter and more realistic.
Create your own safe haven, complete with a gunsmith, scientist, smuggler, medic, and engineer. Discover ten different regions and build plans for 33 different battlegrounds. Save the planet!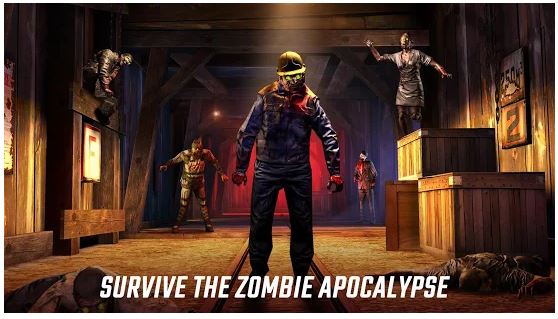 There are over six hundred playable military scenarios to choose from, as well as thrilling story campaigns. More than seventy types of weapons. Killing zombies has become even easier! Destroy hordes of zombies in every imaginable way in this dynamic zombie shooter!
Use advanced features such as touch screens or a virtual joystick. For a first-person shooter, this is the ideal regulation! Wrench, bats, hammers, katana, chainsaw, knives, or machetes are among the most ruthless melee weapons at your disposal!
Pistols, cannons, submachine guns, miniguns, grenade launchers, shotguns, and experimental weapons are all available!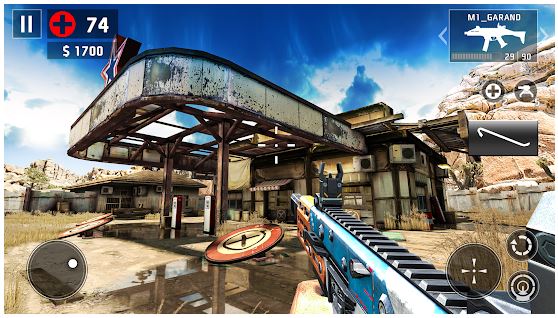 MADFINGER Games is proud of its console-quality shooters and is continually pushing the limits of what is possible on mobile devices.
Features:
In order to start the game, you need to connect to the Internet;
The game has special zombies that stay alive after a few shots.
The rating of the game is really high and is 4.7. Many users note that the game is interesting, it has good performance and there are no technical malfunctions.
Key features:
Realistic graphics
Interesting game


You may also like: 11 Best Games Like Final Fantasy for Android & iOS
5. UNKILLED PvP Zombie Shooter 3D
This game is really worthy of attention, as it has already been downloaded by more than thirty million users! According to the plot, the action takes place in New York, where the Z virus appeared, which has a destructive power.
In the city, there is a shortage of medicines and vaccines, as well as special protective equipment and suits. The game takes place in the first person.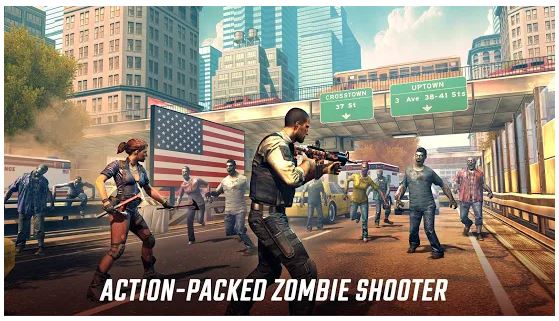 The game is divided into episodes with different tasks and different levels of difficulty.
Distinctive features:
You can fight the zombies alone. The game contains more than 150 missions;
There is an online game mode. You will play with people from all over the world, including fighting alongside them. The game allows you to create your own zombie army and destroy the bases of other players.
Customize the hero as you wish. You can create a hero and customize his skills and abilities.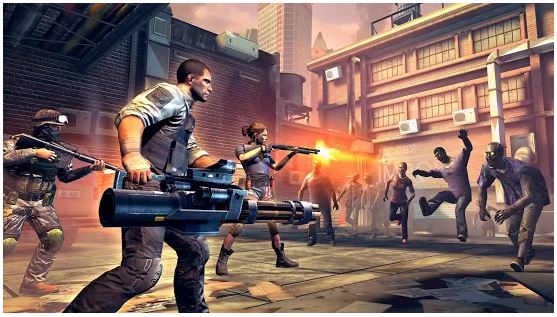 Most users are really excited about the game. Many people note interesting missions and beautiful graphics.
Key features:
High-quality graphics
Interesting game
Free app


6. The Day: Zombie City
Warning: during reading this article you can get a little confused with the names of games (though it doesn't make them worse.
The next game where you can fight zombies is The Day: Zombie City. In the story, people who live next to you turn into zombies. So, instead of the usual peaceful life, you have to fight for your life. If successful, you will be able to survive.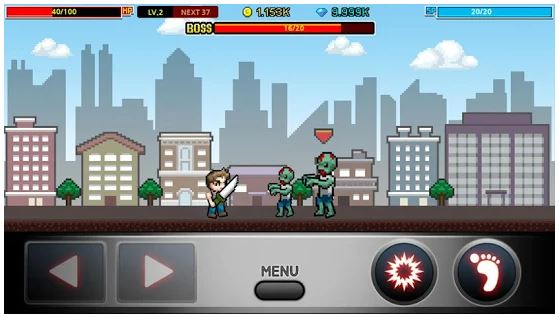 As you have already understood, your main mission will be the extermination of monsters. To complete the goal, you can use the entire range of weapons. The interface is designed in an intuitive form, all the graphics are drawn in pixel form.
You will be pleased to find out that the game is free, besides here you can try a lot of interesting things and locations. Users note that in general, the game is not bad, but the rating of the game does not occupy the top positions and is only 3.8.
Key features:
High-quality graphics
Fighting zombie
Free app


7. Zombie Drift
Another good action game where you need to fight zombies is Zombie Drift. If you like to drive, then you will definitely like this game, because you need to knock down monsters in it.
To knock down zombies at the same time, you must travel and drift. The first levels are quick, but as the number of dead grows, the passage process becomes much more difficult. Be careful, zombies can easily climb on the car or inside it, so you need to move as fast as possible and do not stop.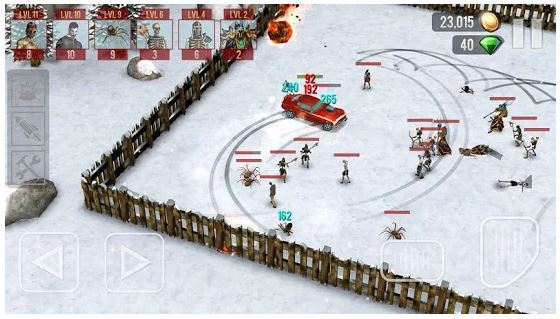 You earn bonuses and currency inside the game when you knock down monsters. Once you get enough bonuses, you can exchange them for a new car and much more. Many users express a positive opinion about the game. The rating is really good and is 4.5.
Key features:


8. Zombie's Got a Pogo
This app will be suitable even for kids. You can download this game from the App Store or PlayMarket for free. The essence of the game is that you will become a zombie who constantly jumps on pogo.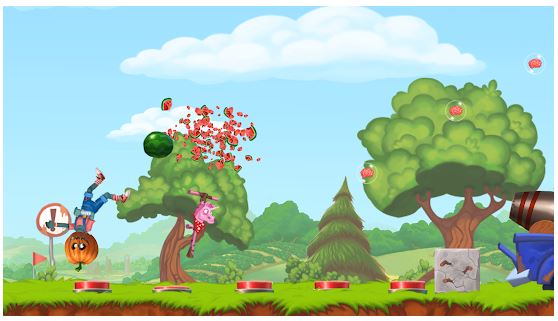 In this case, the pogo is a log with a spring. The game has N number of levels. In order to start playing, according to the developer's advice, you need to complete a short training.
Be prepared to get used to the pogo control system, you will need some time.The game has outstanding mechanics and stunning bright graphics. All of the game's elements are believable, and they can even be frightening at times.
Game features:
Control becomes clear after learning;
At your disposal there are accessories that allow you to make jumps higher and faster;
World ranking, where you can take the lead position.
The rating of the game is quite high and is 4.4. Many users like the graphics and good technical component.


9. Dead Ahead: Zombie Warfare
If you are a fan of strategy and zombies, then the game Dead Ahead: Zombie Warfare includes both. Your task is to move forward, but on the way you will be hindered by monsters.
The interface is designed to be user-friendly, and the graphics are created in 2D mode. In the game you have a set of skills, you need to choose the right tactics and combine them with each other.
In addition to various skills, you will be able to collect items and bonuses that will allow you to exchange them for energy. If you pass the quests, then your technique will become much better.
In this game, it is important to think strategically, gather your team and do not let the zombies defeat you!
The game has a really high rating, most users are delighted with the game. They note that it is interesting and well thought out, including all the tactics and techniques.
You will not complete the game in a couple of days, and perhaps even months, so you can enjoy the process to the fullest.
Key features:
2D graphics
Interesting game
Strategy app


10. Stupid Zombies
This game is perfect for those who are excited about puzzles and shooters, because it combines exactly two genres. In this game, you will be able to fully immerse yourself in the atmosphere of the zombie apocalypse.
The feature of the game is that it contains three hundred levels. Just imagine this amount! Accordingly, as you might have guessed, each level will test you for strength and each time it will be more difficult.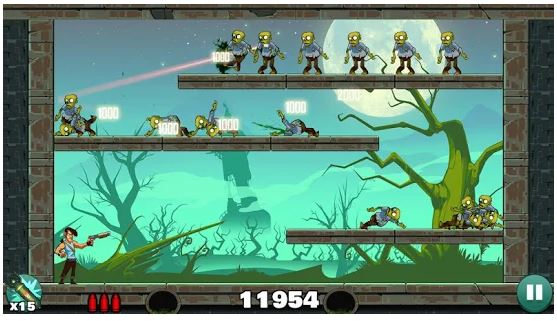 You need to try to earn bonuses so that you can exchange them for weapons and other things.
The rating of the game is really high and is 4.8, which is confirmed by users. Many people say that this is the best zombie game they have ever played.
Key features:
High-quality graphics
Combination of genres
Free app


You may also like: 11 Best Games Like Fallout for PC, Android, iOS
11. Zombie Castaways
Do you like to play farm related games? Then try to maintain a zombie farm! In this game you will be able to create your own farm.
The game is interesting because the zombies here can be different and literally have character traits, appearance, and so on as a person.
The interface and graphics are really colorful and high-quality. You will definitely enjoy looking at the screen.
Build your own home island by selecting from a variety of zombie farm fields and factories, as well as world-famous landmarks;
Restore a massive pirate island and embark on a career as a zombie pirate, complete with a raucous tavern, commissions from sea wolves, and far-flung journeys!
Grow the strangest vegetables, fruits, and flowers imaginable – gather your first harvest of boneberries, eyeball peas, and more!
Summarizing all the points, you see that zombie games don't have to be all creepy! There is a lot of cool and funny games which would be suitable both for kids and adults – so enjoy the diversity!