EnigmBox is a marvelous and spectacular puzzle to solve, try to move your phone in extraordinary ways, for example, to shake, tilt, etc.

You may also like: 9 Best Box Puzzle Game Apps for Android & iOS
First of all, as far as you launch the app, you will go through a quick tutorial to get acquainted with the possible solutions to the puzzles. Generally, you should tap on the screen to move objects or tilt the phone.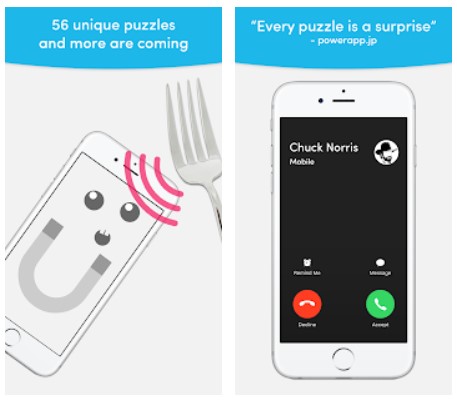 Secondly, there are four levels of complexity differently colored. The easiest level is green. The most difficult is red. If you have no idea how to solve the puzzle, click on the Hint button.
Thirdly, for each solved riddle, you get a Heart as an opportunity to open new ones. If you would like to collect more Hints, you can share the results with your friends.
As for the interface, it is designed impeccably and it's convenient to manage. There are four buttons at the top of the screen: a Home page with your results, the menu of the riddles, a catalog with puzzle boxes.

You may also like: 9 Best Anime Games Like Danganronpa for PC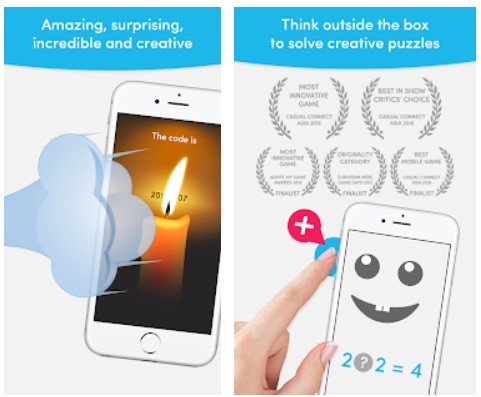 The last one is for Hints. There you can analyze how many hints you have and also you can purchase to get extra ones.
To sum up, this game is beneficial as it develops mental skills because all the solutions require non-standard approaches.

You may also like: 7 Best Horror RPG Puzzle Games for PC, Android, iOS