Become a stylist popular actress, take part in fashion shows, to be photographed on the cover of magazines – all this and much more can be done in the virtual world.
Developers of mobile applications offer a whole series of dress-up games for girls that can be downloaded for free. The similarity of the games is to select the clothes and accessories for the characters.
You may also like: 11 Free Fashion Games for Adults (PC, Android, iOS)
We have collected the most interesting applications in this review of the best Shopping Mall Girl games for Android & iOS.
Rich Girl Mall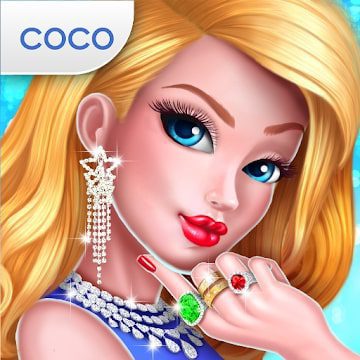 In this game, you can choose an image for a well-to-do girl.
You can update your closet in five expensive boutiques, change your hair in a hairdresser's, and apply makeup in two beauty salons.
After changing the image you can compete with other characters in the fashion show or take part in a professional photoshoot.
For each action in the game (catwalk, buying clothes, and more) receive points.
Their number affects the position of the player in the overall ranking, so interest in the game is maintained for a long time.
You may also like: 11 Best Love Story Games for Android & iOS
Princess Doll Fashion Dress Up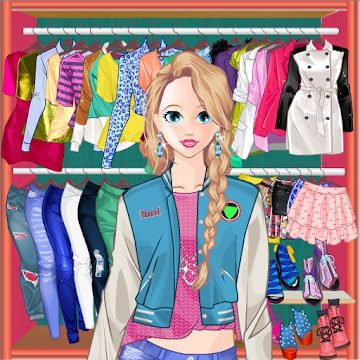 This game is divided into two stages.
At the beginning of the game, the virtual heroine visits the beauty salon, where she needs to freshen up her face and wash her hair.
The second level of the game consists of a step-by-step selection of clothes, including outerwear, accessories, and shoes.
The disadvantage of the game is a limited number of things and items of jewelry.
Otherwise, despite this, this game is very similar to Shopping Mall Girl.
110+ Dress Up Games For Girls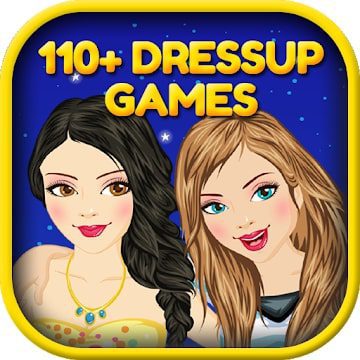 There are more than 100 different characters available for modeling the image in this game.
There are animals, fairies, mermaids, people, and others. Depending on the chosen character, the set of things changes.
Some need to pick up winter clothes or beach clothes, others need to pick up wedding or military clothes.
Accessories for the characters are also different and are offered in the form of bows, wings, handbags, or tiaras.
Sets of items in each section of the game are limited and are not displayed on the screen.
Elements of the image appear one by one by clicking on the corresponding icon.
Family Dress Up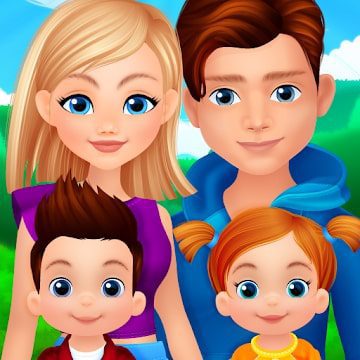 You can dress up 4 characters at a time in this game: mom, dad, daughter, and son.
To choose a character, you should swipe the bottom ribbon to the icon with his silhouette.
The image is gleaned from the upper ribbon, which presents a set of items of the selected category.
The advantage of the app is the ability to choose the main characters from the three families and a wide range of clothing and accessories for each family member.
Gothic Dress Up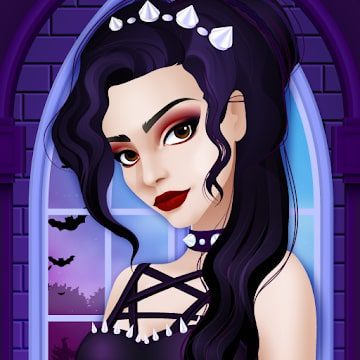 This is a dress-up game for girls who prefer dark, sometimes gloomy, sophisticated clothing.
In the app, nine girls and four different backgrounds are available to model the look.
The entire closet is gothic in a matching color scheme.
This game differs from Shopping Mall Girl not only in the style of the clothes but also in the possibility to apply tattoos to the main characters.
You may also like: 11 Best Games Like Movie Star Planet
Luxury Wedding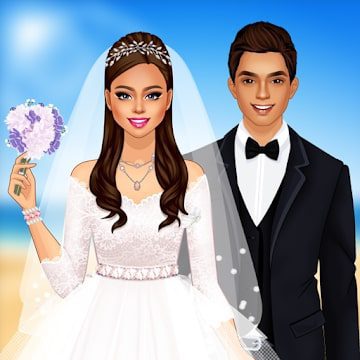 This is a game for girls in which you need to choose wedding outfits for the bride and groom.
At your disposal are a closet of the newest and most stylish wedding dresses and suits.
In addition to this, the most beautiful necklaces, earrings, and rings, as well as wedding flowers are available.
It is worth noting that the bride's closet uses very beautiful dresses, copies of the latest models from famous manufacturers, and along with them a set of veils.
The game has colorful two-dimensional graphics and a pleasant sound design. When you choose a backdrop for your couple, the background music also changes. It looks very cool.
You can create pairs of five girls and the same number of guys. You can capture the finished pairs by saving the image to your device or sending it to your friends on Facebook or email.
Selena Gomez Huge Dress Up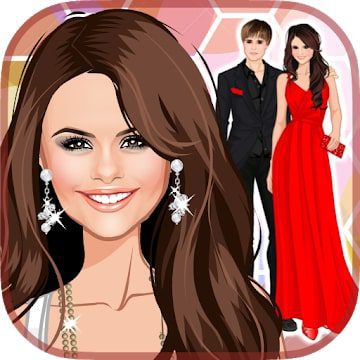 Which girl doesn't dream of being friends with the beautiful Selena Gomez?
Why not get ready for some fancy parties with this famous actress and singer? Now you decide what she should wear to go on a date with Justin Bieber and other celebrities.
Choose dresses, blouses, skirts, stockings, pants, jeans, scarves, boots, shoes, and other clothes from a luxurious closet.
Make Selena irresistible. Try on earrings, bracelets, and pendants with precious stones. Don't forget to take care of the girl's hair. It should also be at the highest level.
Also here you can choose the best makeup. For Selena, the best cosmetics from Swiss and French manufacturers have been selected.
After all the preparations, you can save the picture with the dressed up and painted Selena.
Be sure to show your girlfriends your ability to make a fashionista and beauty super fashionista and super beauty. This application to dress up girls on mobile devices becomes unreal fun.
Fashion Design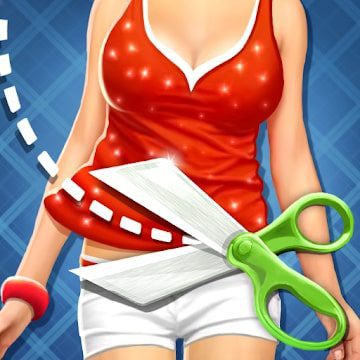 This is a two-dimensional dress-up game for fashionistas in which you have to dress one of the girls.
For these girls are prepared fashionable dresses, hats, blouses, skirts, pants, shorts and a variety of shoes.
Here you can not just put on a girl ready-made things, but also completely change the color of the clothes. Paint her with prepared paints and attach beautiful jewelry on top.
When the girl is dressed and ready to go, you can save her look to your phone memory, with extra stickers on the image or sign the picture.
You can share the finished work with your girlfriends by sending the finished image to their email.
You may also like: 11 Best Games Like Sims for Android & iOS
Princess Salon™ 2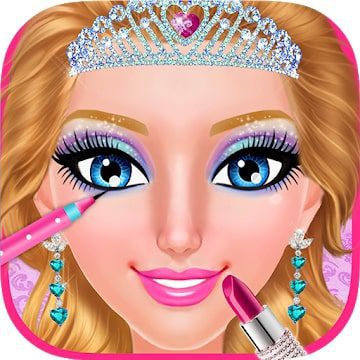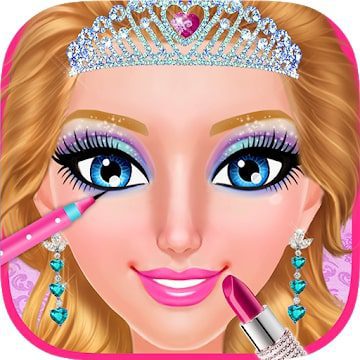 This dress-up game will allow you to become a personal image-maker of the most stylish and charming representatives of royal dynasties.
Choose a princess to prepare her for a festive ball or a meeting with her girlfriends.
Organize for her SPA treatment, so her skin was soft and irresistible, and her hair easy to style.
Replenish the closet of your character and take gifts in the form of shiny jewelry. Brooches, earrings, necklaces, bracelets, and pendants are all royalty only.
There are also dozens of dresses, shoes, and handbags from the kingdom's top designers at your disposal.
Besides, you'll have access to a huge array of lipsticks, eye shadows, hair dyes, and other makeup items.
Dress Up Games Free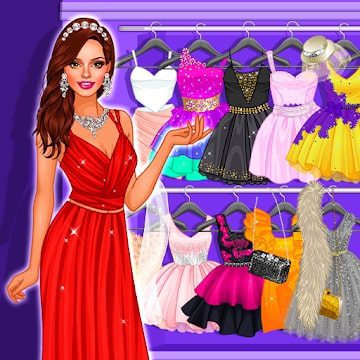 This is a dress-up game for girls, with beautiful three-dimensional graphics, in which you need to dress a slender girl model.
To do this, in your arrangement is a closet of dresses, blouses, skirts, shoes and a lot of fashion accessories.
Also here you can choose a stylish hairstyle and bright makeup, which you also need to choose. Besides, here you can change your skin color.
Once you are done dressing up your character, you can capture it and save it to your device. Also right through this game, you can send the picture to your Facebook friends.
To get really close to your virtual friend, it is possible to take a picture with her on the smartphone camera (back or front), putting it in the right place of the photo.
Baby Dress Up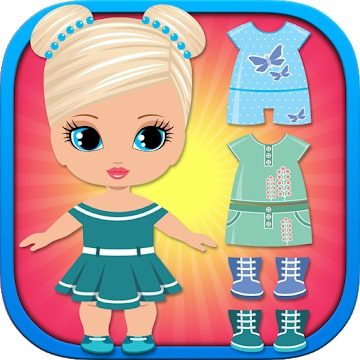 The main screen of this game asks you to choose one of the girls to model her image.
The game includes five dolls, the closet for which is selected from more than 90 things. The advantage of the game is the background variety and simple controls.
Of the game's features, you should note the ability to create your own dress.
Sewing a new outfit begins with the choice of style and fabric for each part of the clothing (sleeves, skirt, belt, top).
After the preparatory stage, it is necessary to choose the color, pattern, and various decorations in the form of flowers, bows, rhinestones, and more.
The image of the finished dress can be saved on the device or shared on social networks.