Want to buy a new outfit or replace an old one on a photo for your social media profile? Now you don't have to go to the store and waste your time trying on clothes that might not fit you at all.
Just use these best apps to change clothes on pictures for Android & iOS. With their help, you can try on any outfit right on your phone.
Get your favorite clothes at the best price using these apps like OfferUp.
Women Fashion Suit PhotoEditor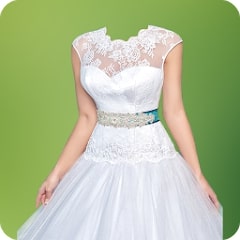 This app allows you to try on a new outfit without going to the store. In the program, every fashionable woman can find a dress to her liking.
There is a large range of different models and types of women's sundresses, dresses, and other clothing.
It is possible to transform yourself and try new outfits. They will automatically adjust to the location of the person's body in the photo.
To make the clothes look better, you can edit them yourself. It is quite possible to remove the background to make a photo in a new image even more vivid and unusual. After you try on the costume, you can improve the photo with the tools and settings.
All edited images can be saved on your device and can be published on the internet. You can choose to edit any pictures and photos that are in the device's archive.
To make the background and the image homogeneous, you can use templates or apply tools to change the background. Several background colors and shades are offered for users, so you can choose them individually for each image.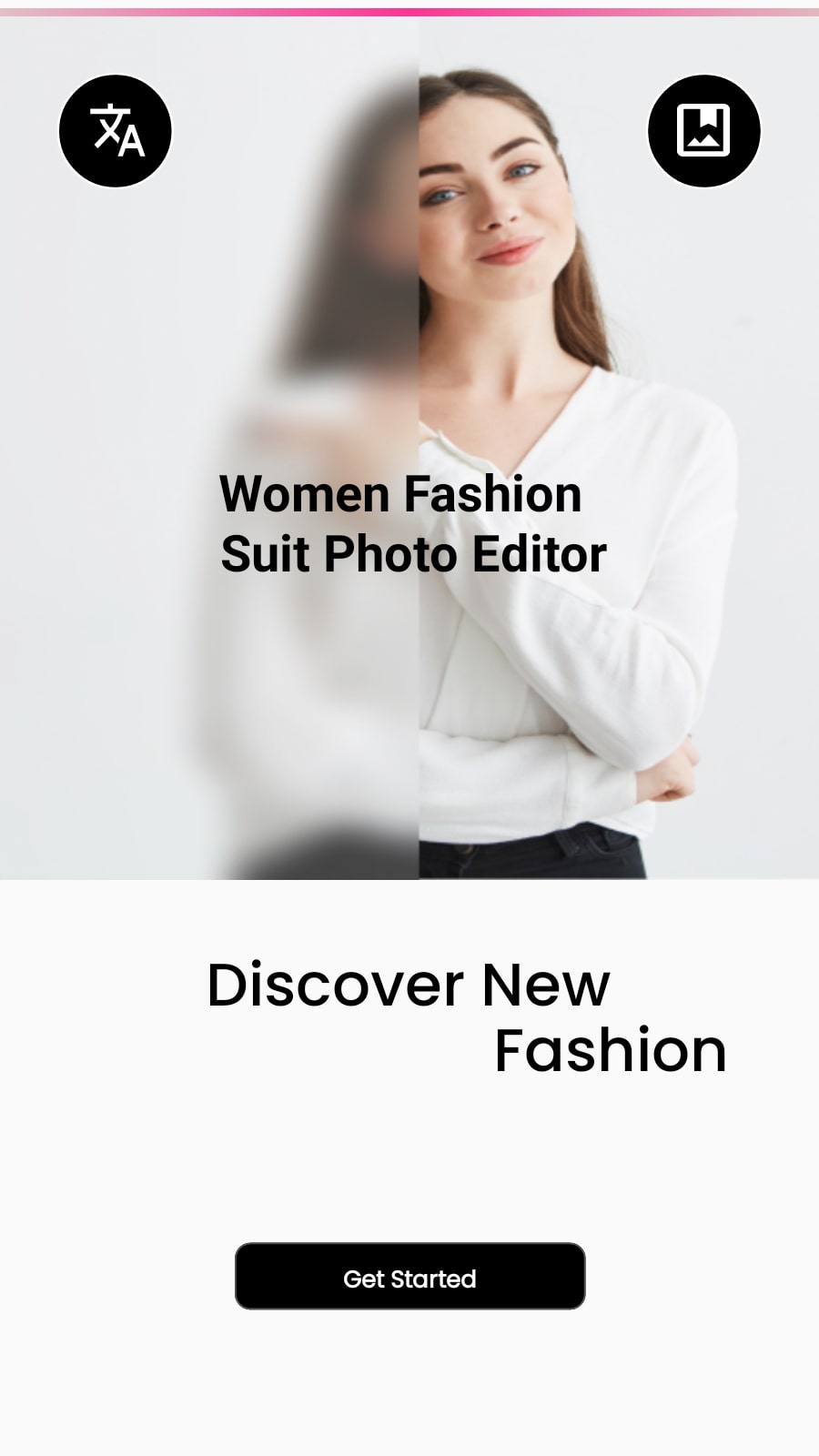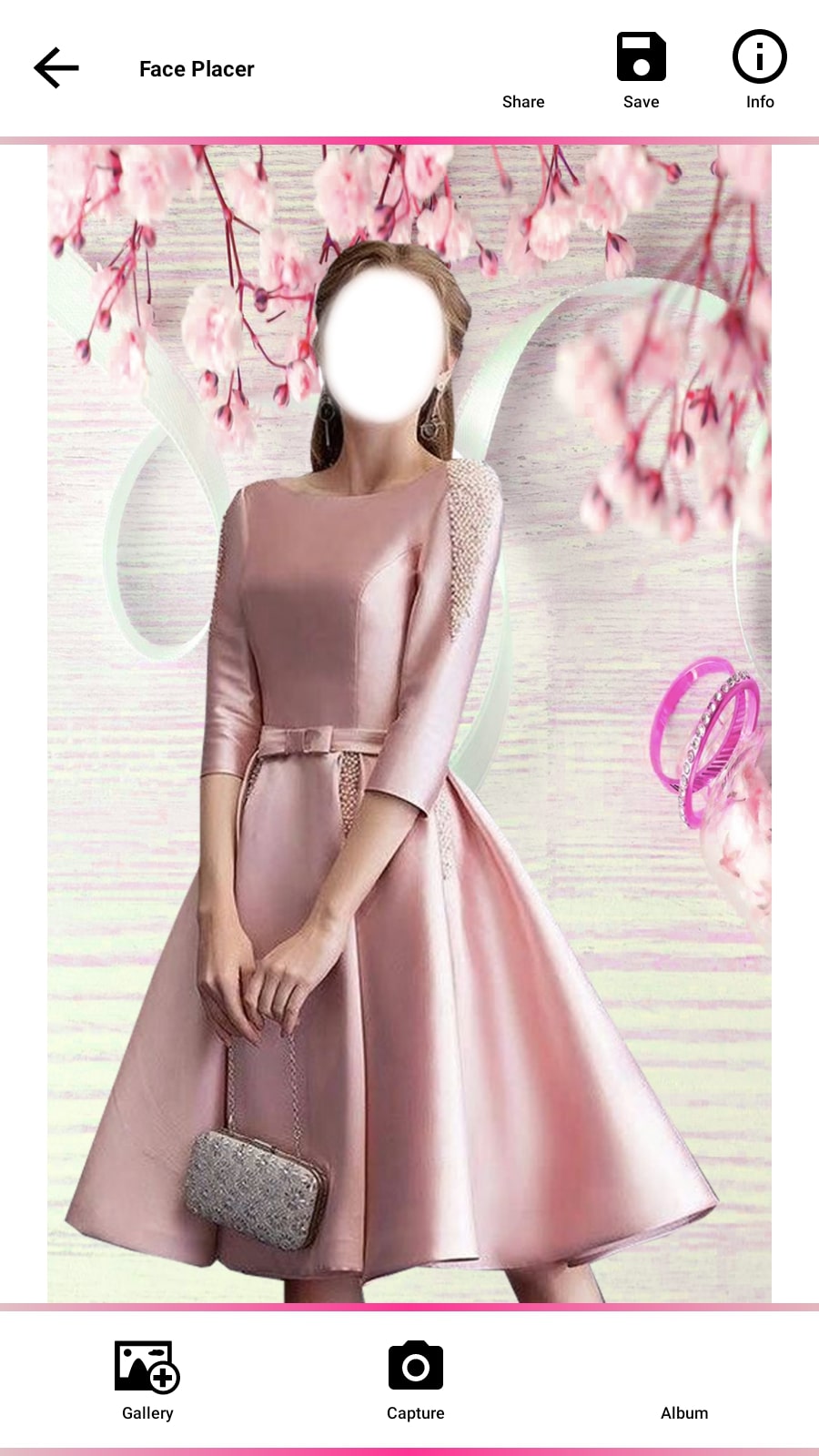 Images can be edited an unlimited number of times in the program. The assortment of costumes and outfits is constantly updated, so everyone will be able to find something most suitable for themselves.

You may also like: 11 Best Apps to Buy & Sell Used Furniture in USA (Android & iOS)
Dress Change Photo Editor by Hairstyle Photo Apps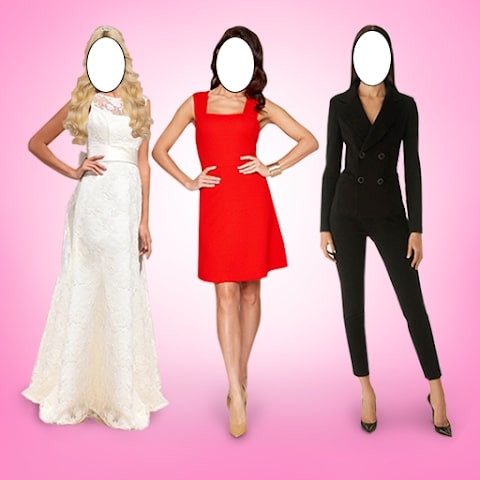 It's not always possible to change your image every day, but not with this app. In it, every woman or girl will be able to choose a ready-made image that will complement and beautify her appearance.
In addition to the fact that you can choose your favorite costume or outfit, there is also an opportunity to change your hair or add unusual accessories.
To perform the transformation, you only need to find a suitable photo in your gallery, where the face will be well visible. Then the picture should be uploaded to the program. The face from the photo will be automatically added to the mannequin body.
Additionally, after the face is added to the photo, it can be edited. This will allow you to achieve an even and realistic picture, which later can be published.
The app offers an extensive assortment of costumes and images for different events. You can try for yourself a queen's outfit or try on an unusual punk costume along with colorful hair. All the experiments users can save and use them afterward.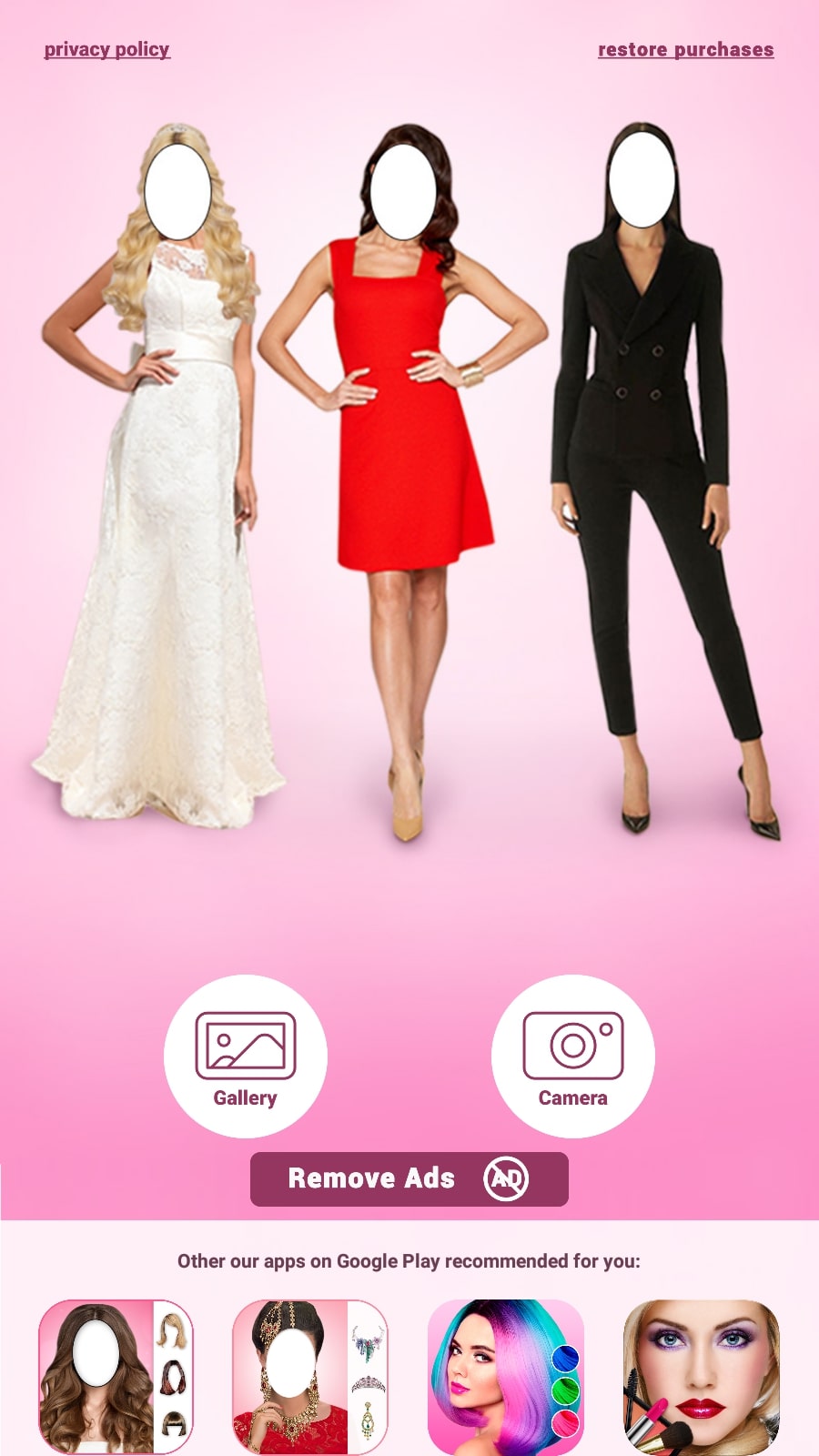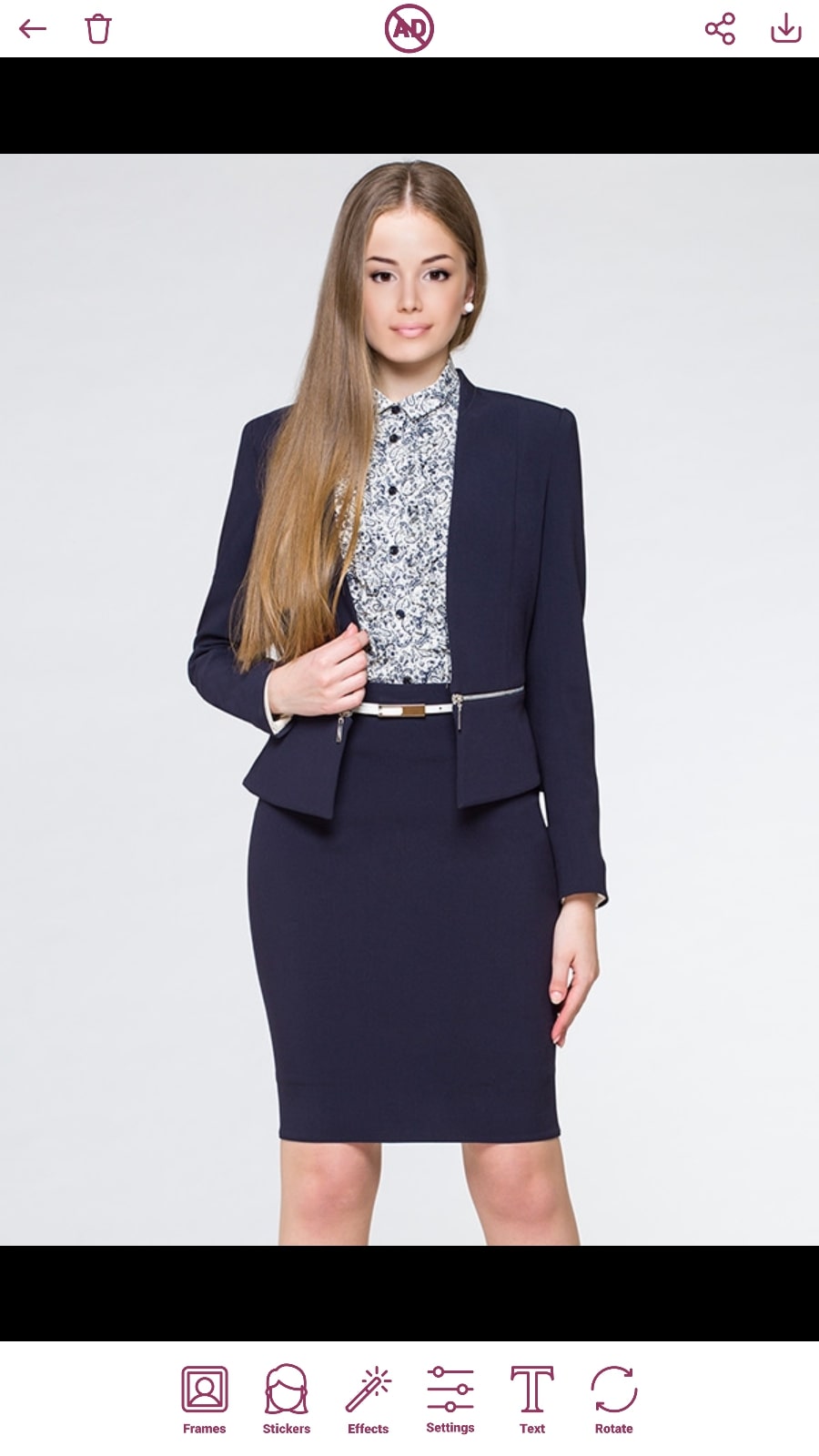 The program is suitable for those who have not yet found their style and love to experiment with clothes. By trying different costumes, accessories, and wigs, it will be possible to find the image of your dreams. Besides, the app provides this opportunity for free.

Smarty Men Jacket Photo Editor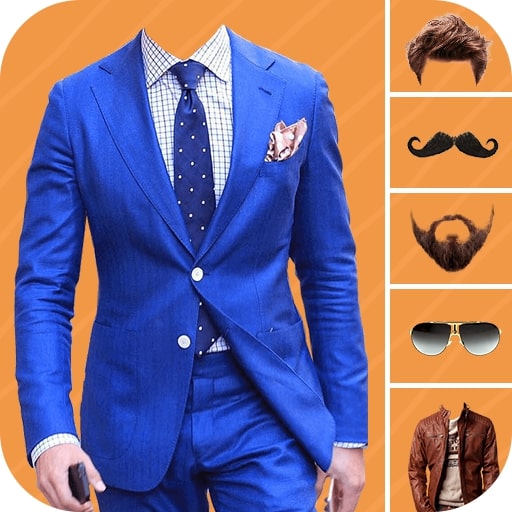 Men as well as women are quite often in search of the very image that will describe their character and emphasize their features.
That is why such an app was developed, where every member of the male sex can try for themselves unique and unusual outfits, as well as add accessories and try on a beard.
The editor gives the opportunity to make a new image for themselves, even without going to the store.
To do this, a man will need to choose the best photo on a smartphone, where it will be clearly visible his face. And further, the program will do everything itself – you can only slightly improve the final picture.
To try on a new image, accessories, hairstyle, or beard, you need to choose your favorite options from the proposed range. And then they will adjust themselves to your body in the photo.
You can even change the background by putting palm trees and the sea or choose a different location. These photos with a new image and appearance are sure to shock your loved ones.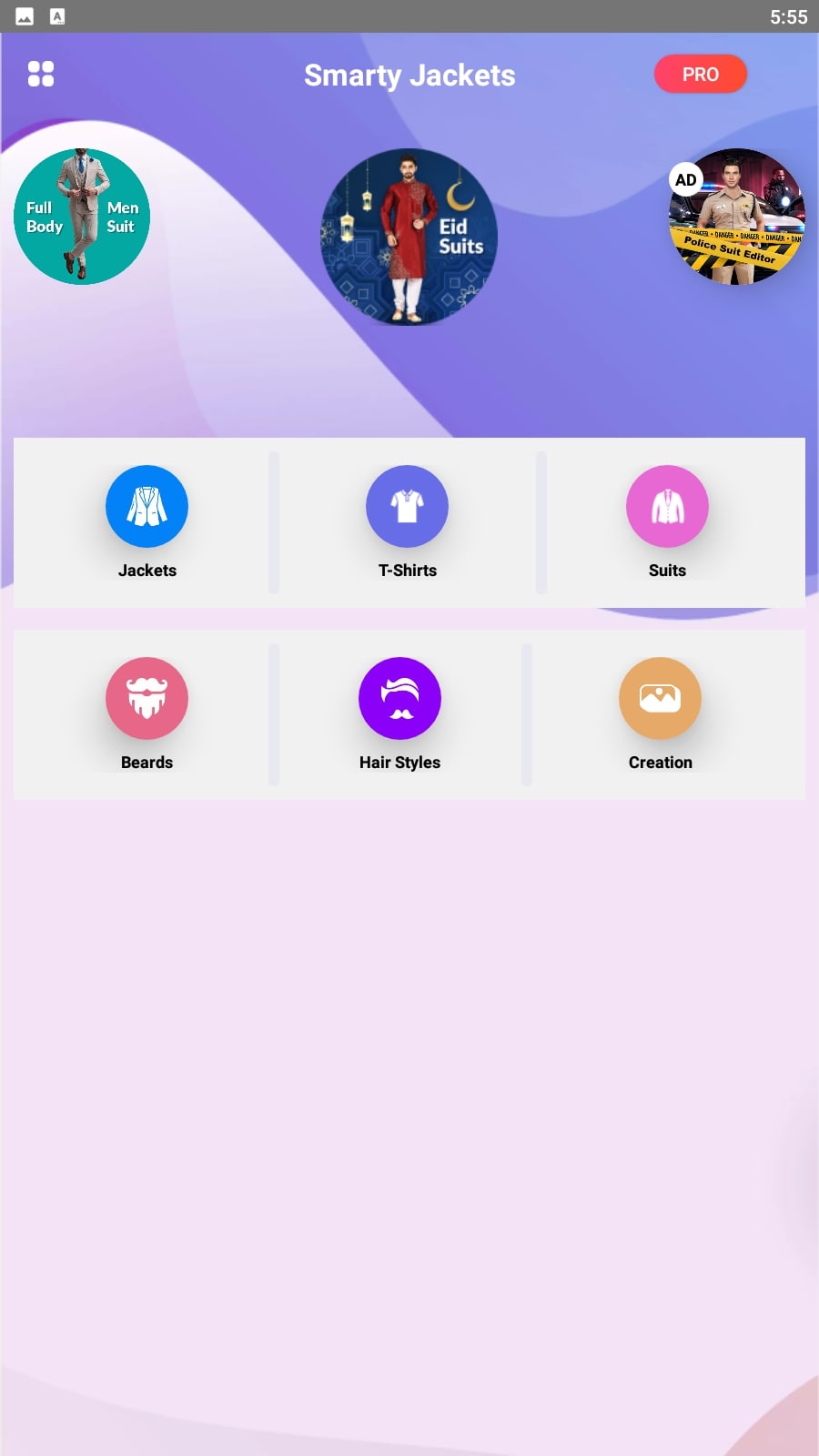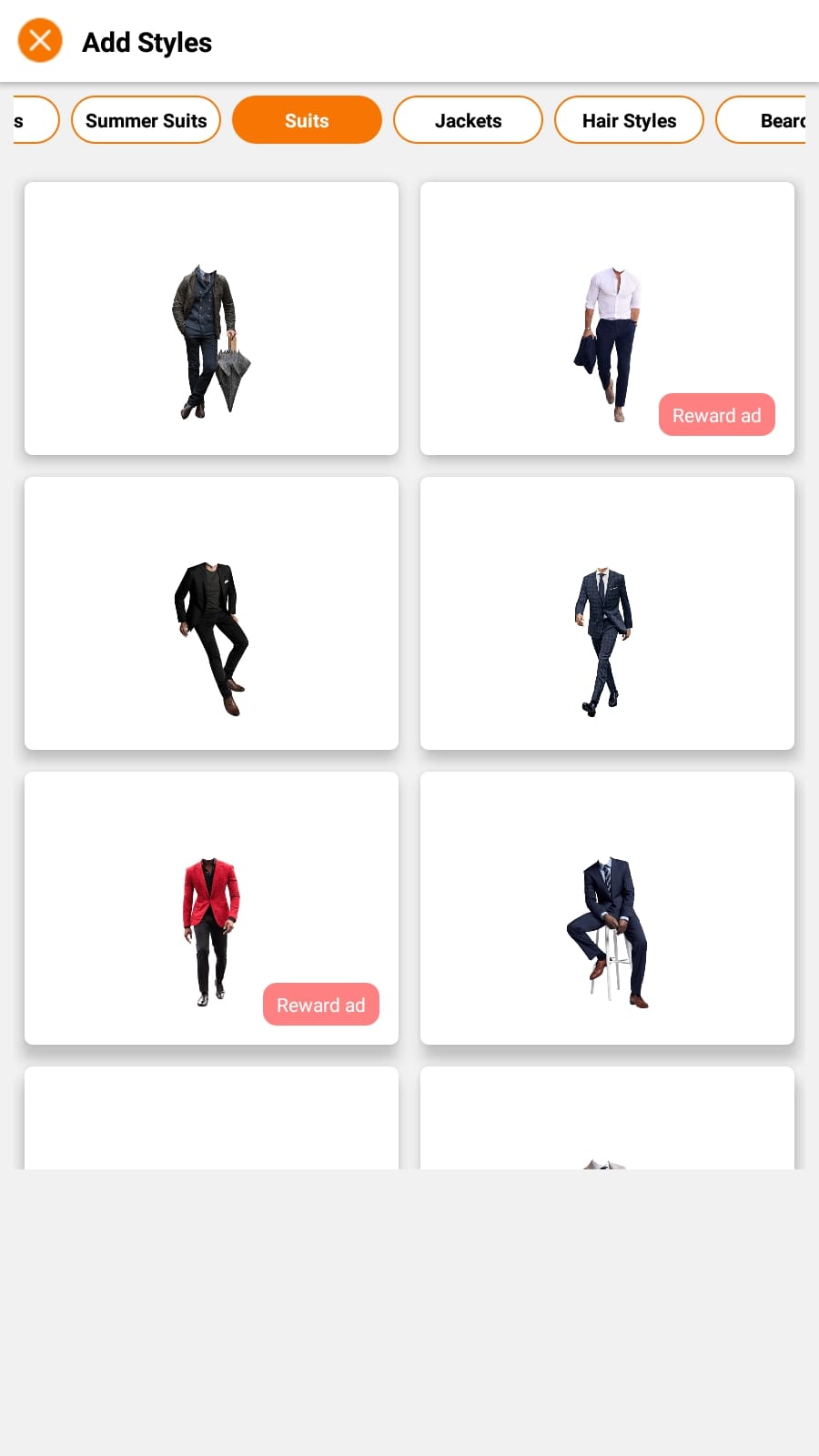 Choose from an assortment of suits for important events, sports suits, casual outfits, and other images. Change your hairstyle or hair color, try a mustache or beard for yourself. Experiment with your appearance and image in the app.

Man Suit Photo Editor – Suits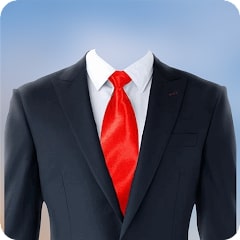 The Men's Image Editor allows you to change your appearance or just try on new clothes for yourself.
A kind of fitting room allows you to try on a completely new image for yourself online. Each man with the help of this program can choose a stylish austere suit, casual or eccentric outfit.
To do this, you only need to find a photo in your gadget, where it will be a well and clearly visible body and face. Then the final edited picture will be the best quality.
The program will automatically put the face and body in the prepared template with the clothes. With this editor, you will definitely surprise not only yourself but also your loved ones. You can choose any costumes and outfits available in the range.
You can also additionally change the appearance of the background. To do this, the app has special blanks. To make your photos look livelier and more interesting, a wide range of different filters and effects are available in the app.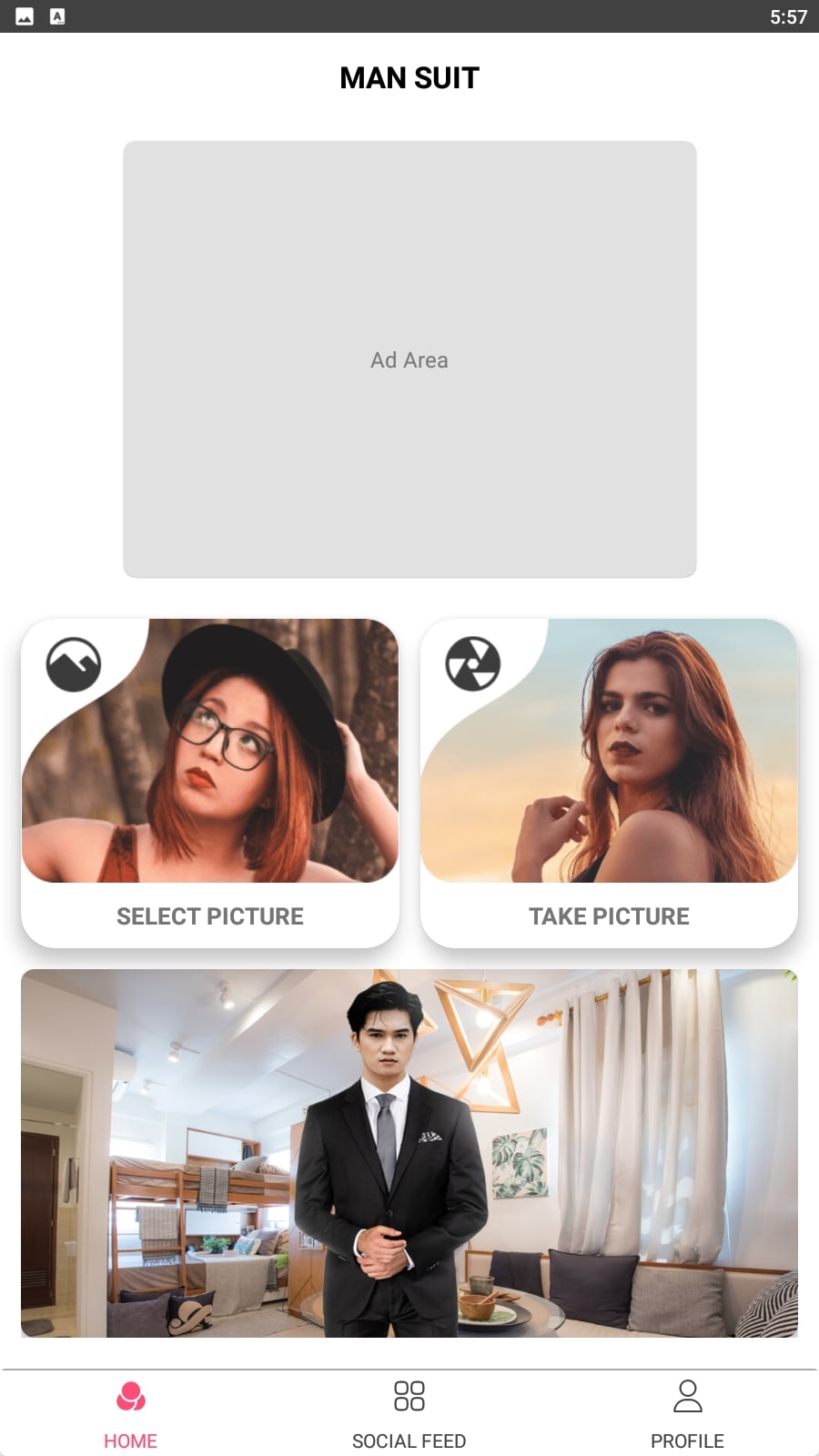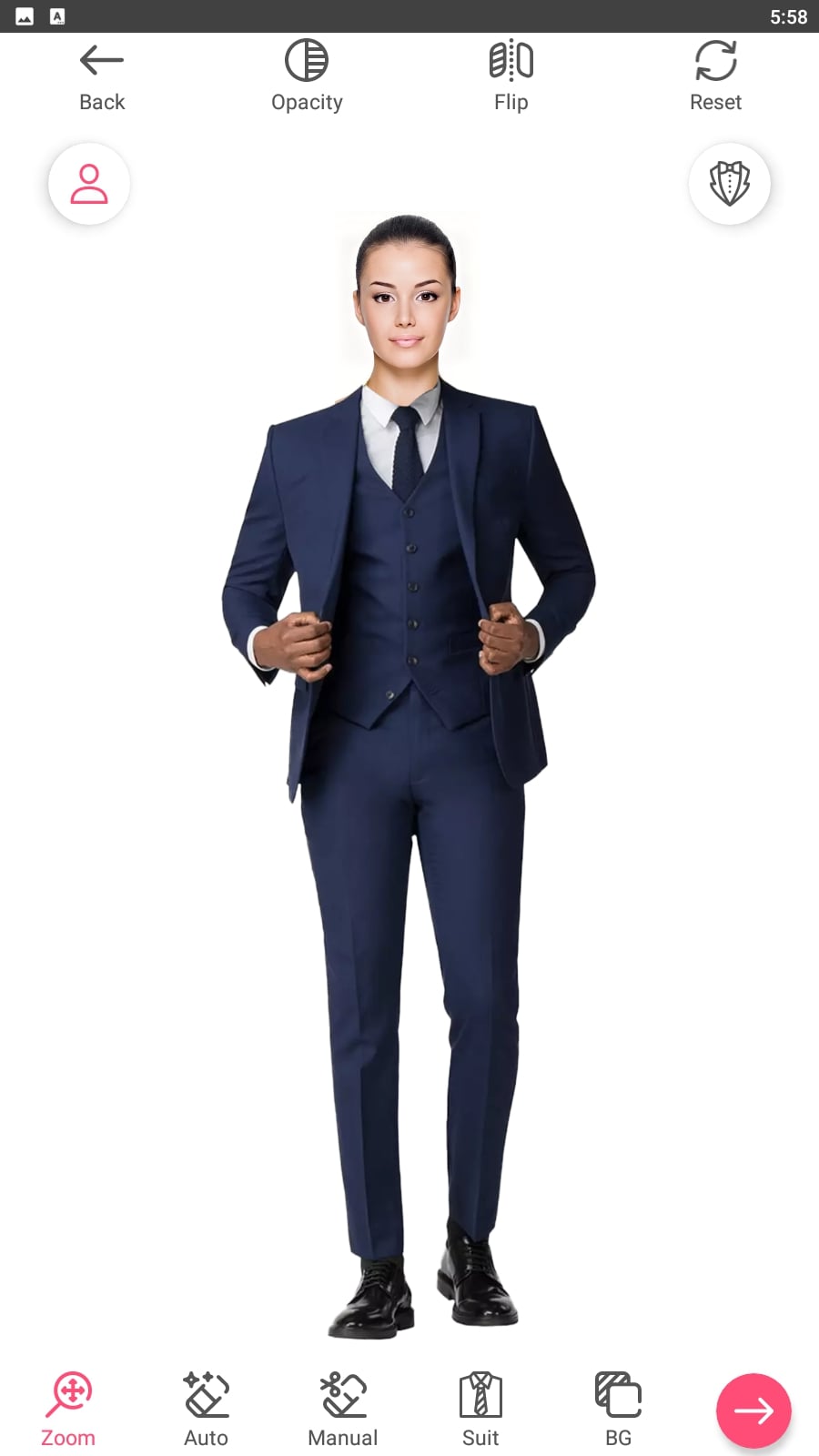 Use emojis and text to share your photos on online platforms. Share your experiments with your images not only on third-party Internet platforms but also inside the app. The service also gives you the opportunity to follow the publications of other people.

Formal Men Photo Suit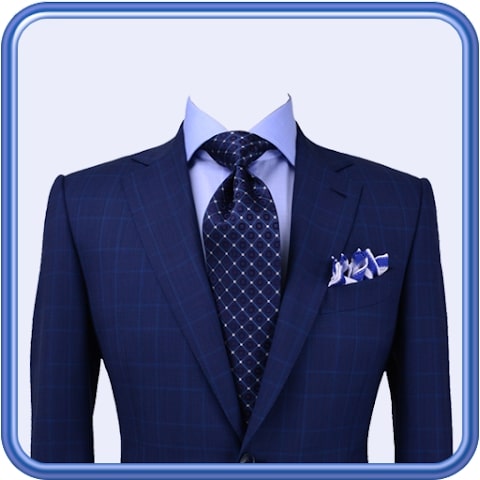 Now to try a new unusual image for yourself, you do not need to go to the store. In fact, you can just use this editor. It will allow you to replace your usual outfit with a stylish new suit, tuxedo, or another outfit.
The app has a huge range of different images for men, so everyone can choose the most suitable variant for themselves.
Besides, to try it on, you only need a photo from the archive. The program allows you to put your face under the body of a man in any clothes you like.
The service allows you to process the photo as accurately as possible and present yourself in a new image. Additionally, you can edit the finished images to make them as neat and clear as possible. In the future, users can download them to their devices to publish them online.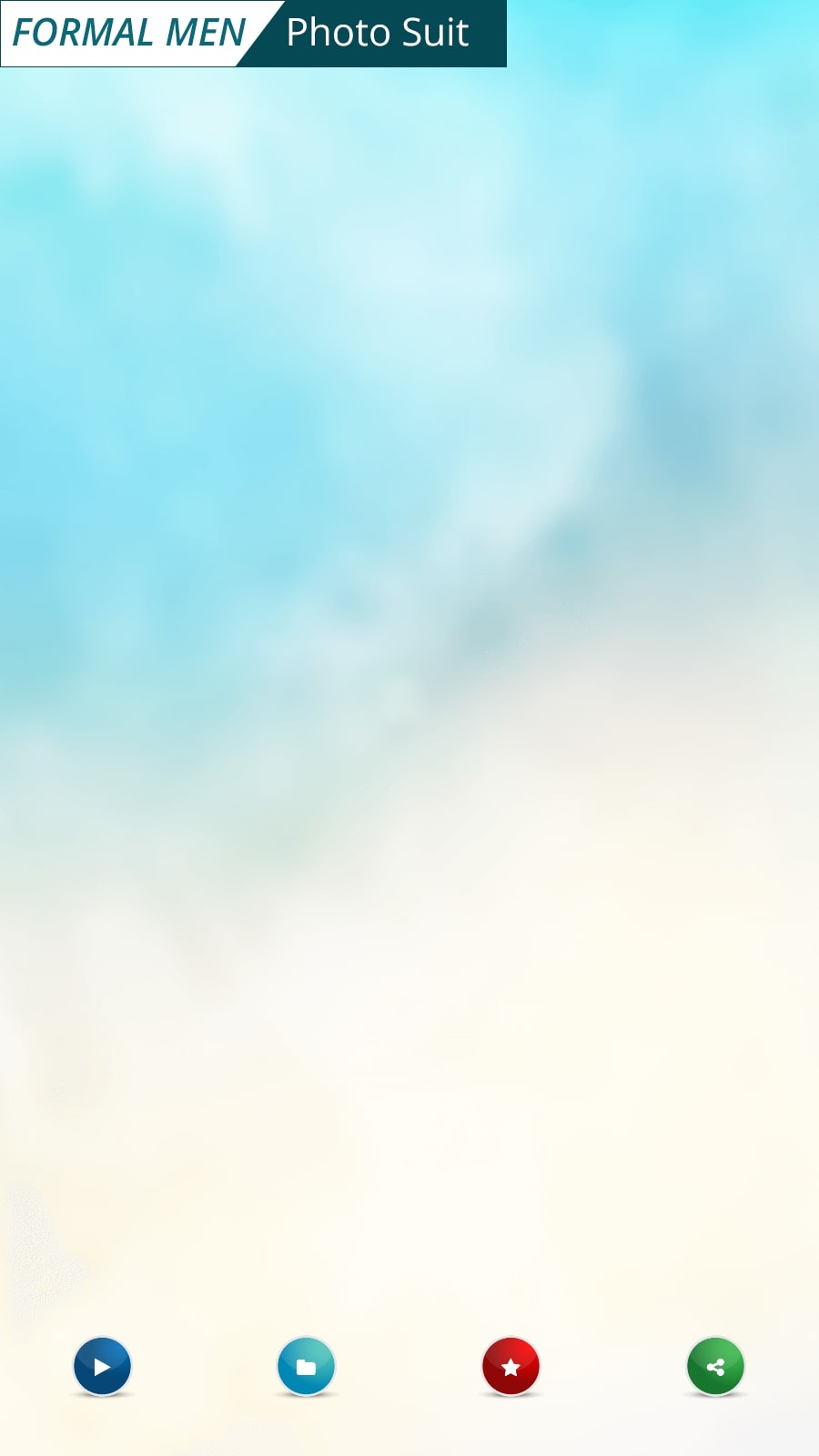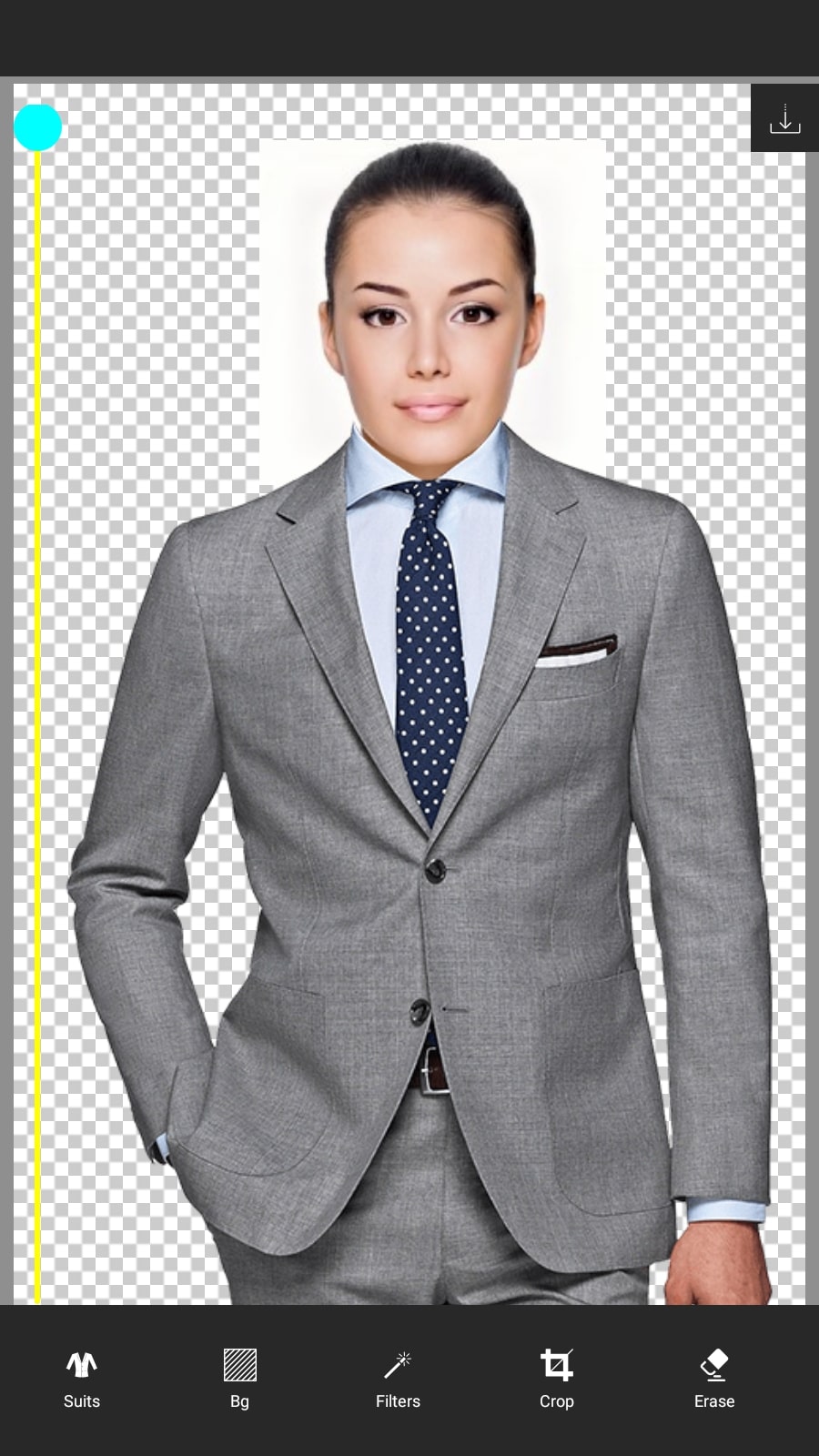 The experiments with the appearance will be absolutely free and available to everyone. Try for yourself the new strict costumes and feel like a real businessman. Don't forget to share your new looks with others.

Change Dress And Clothe Color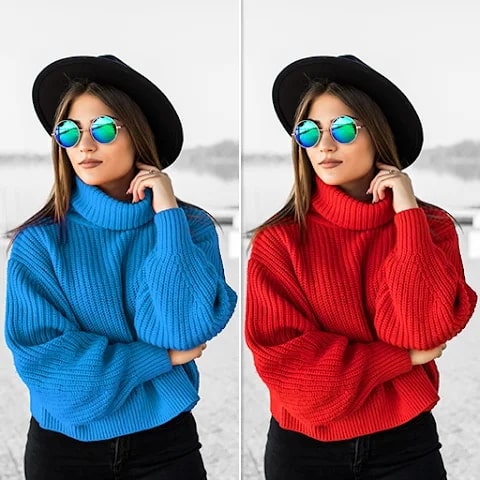 Sometimes the color of clothing, as well as its style, gets boring. And then comes the help of this editor, which allows you to dramatically change your image in an instant.
In the program, you can change the shade of any of your clothes, whether it is a dress or a blouse. Thus, the app allows both men and women to experiment with their clothes.
It is enough to find and add any image from your archive, and then determine the color of the future element of your image. For example, it is possible to add a shade that is already in the palette or to make it yourself by adjusting the palette.
Besides, users will be able to further customize the quality of the image using the various tools of the editor. For example, you can add brightness or contrast to your image. There is also a function of layering, filters, and special effects.
All of them can transform the picture, making it even more vivid and unusual. It is also possible to adjust the ready picture to the necessary format, so it can be easily published at one of the selected sites.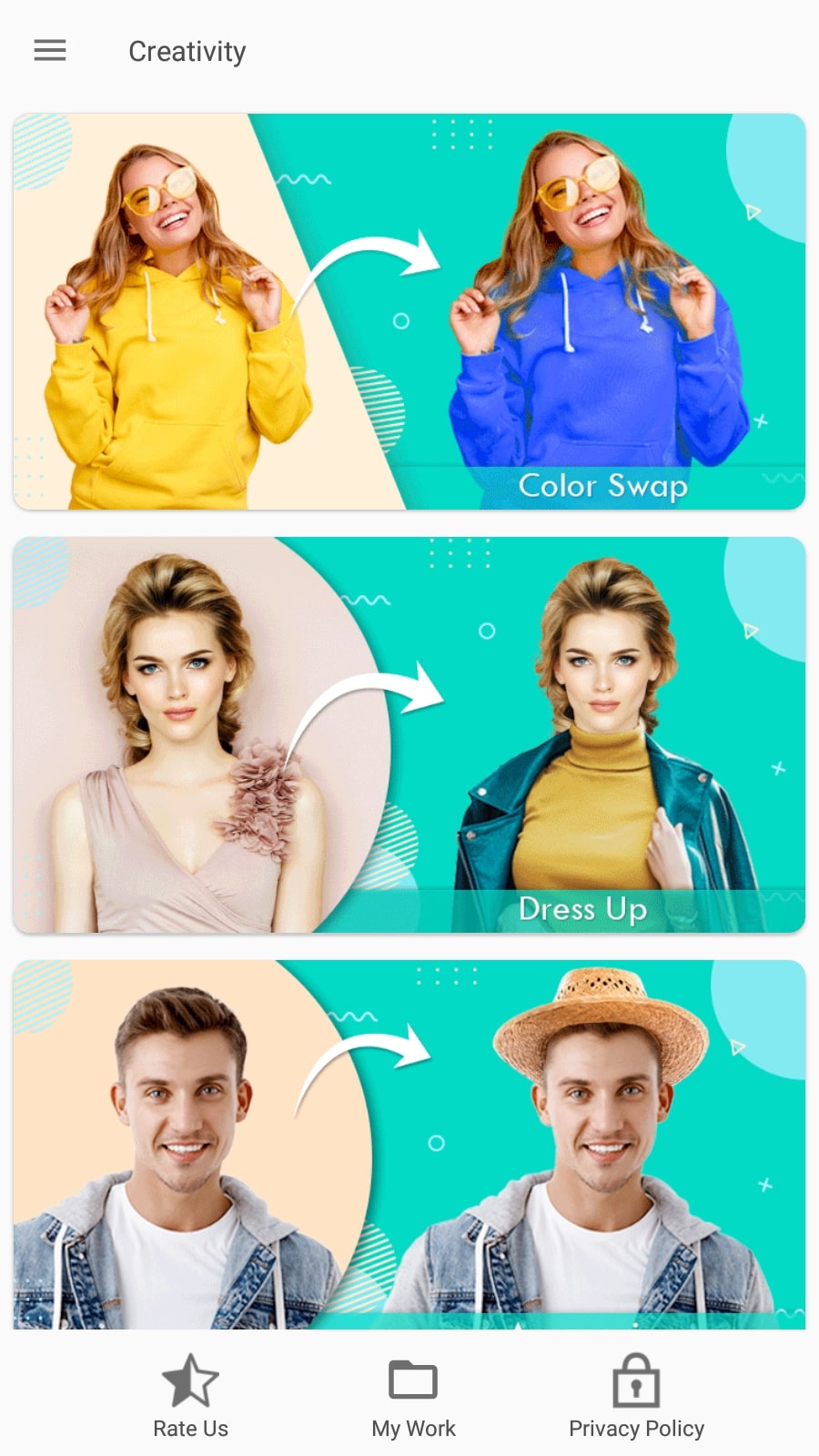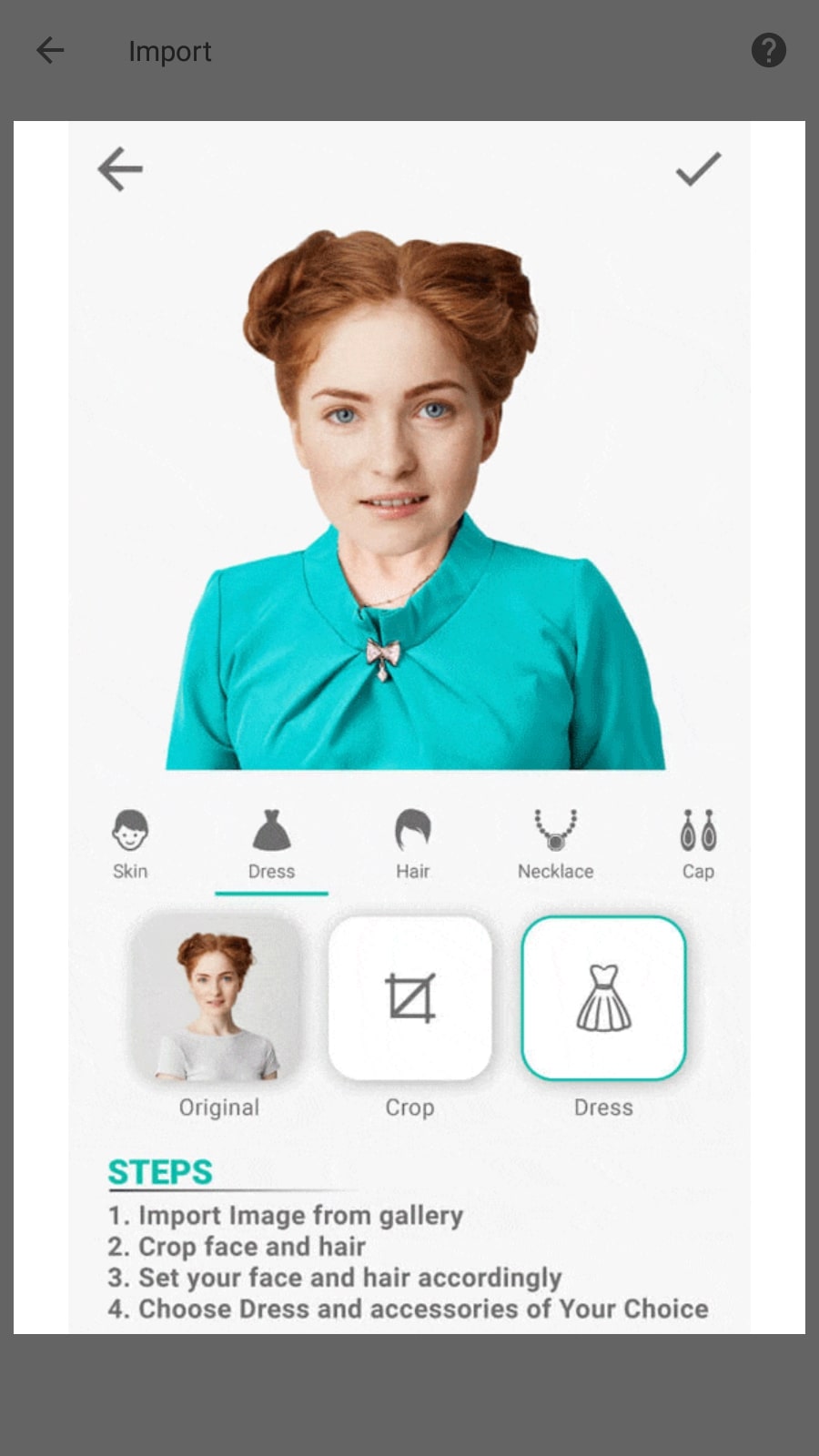 Thanks to the high quality and modern technology, photo processing gets the highest quality, so it can not be distinguished from reality.

Recolor Dress & Clothes Colour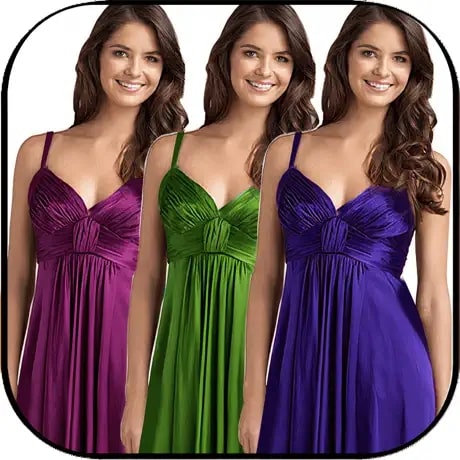 This unique app will allow you to add new virtual items to your closet. With it, it is possible to share photos in new dresses, blouses, and other image elements even without buying outfits.
The program allows you to replace the color of old clothes with new ones in the best possible way. An extensive range of colors and shades is provided for this purpose. Their number is more than 100 pieces.
You can choose not only ready-made shades but also adjust them yourself using a palette. To use the functions of the program, you will need to choose from your gallery a suitable photo, where it is clearly visible clothes.
Then you will need to select the area whose color you want to change. If you happen to go beyond what is necessary, you can erase the part with the eraser.
After the activation of editing, the color of the selected area will automatically change to a new one. In this way, you can change the shades of any of your clothes. This will allow you to publish photos in new stylish looks. You don't have to buy clothes for yourself all the time.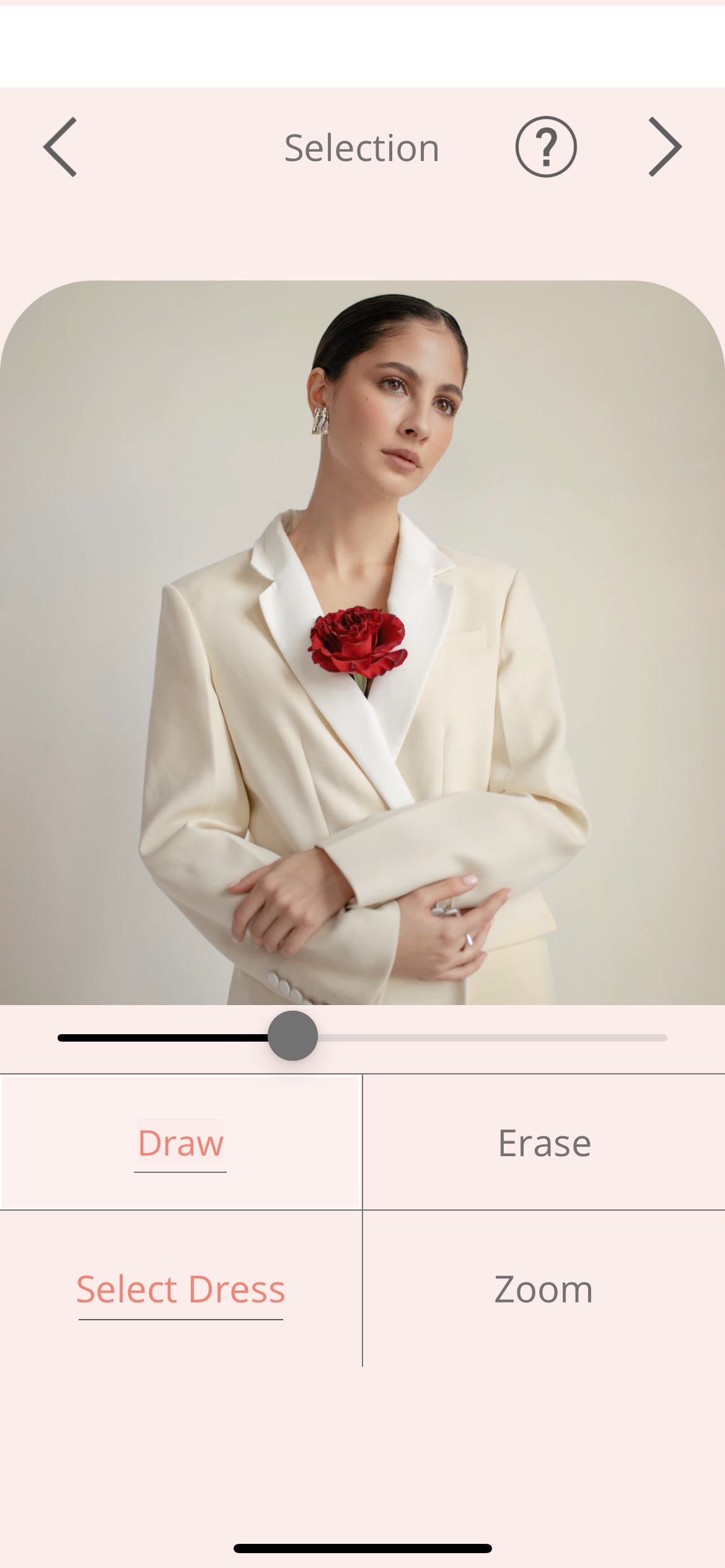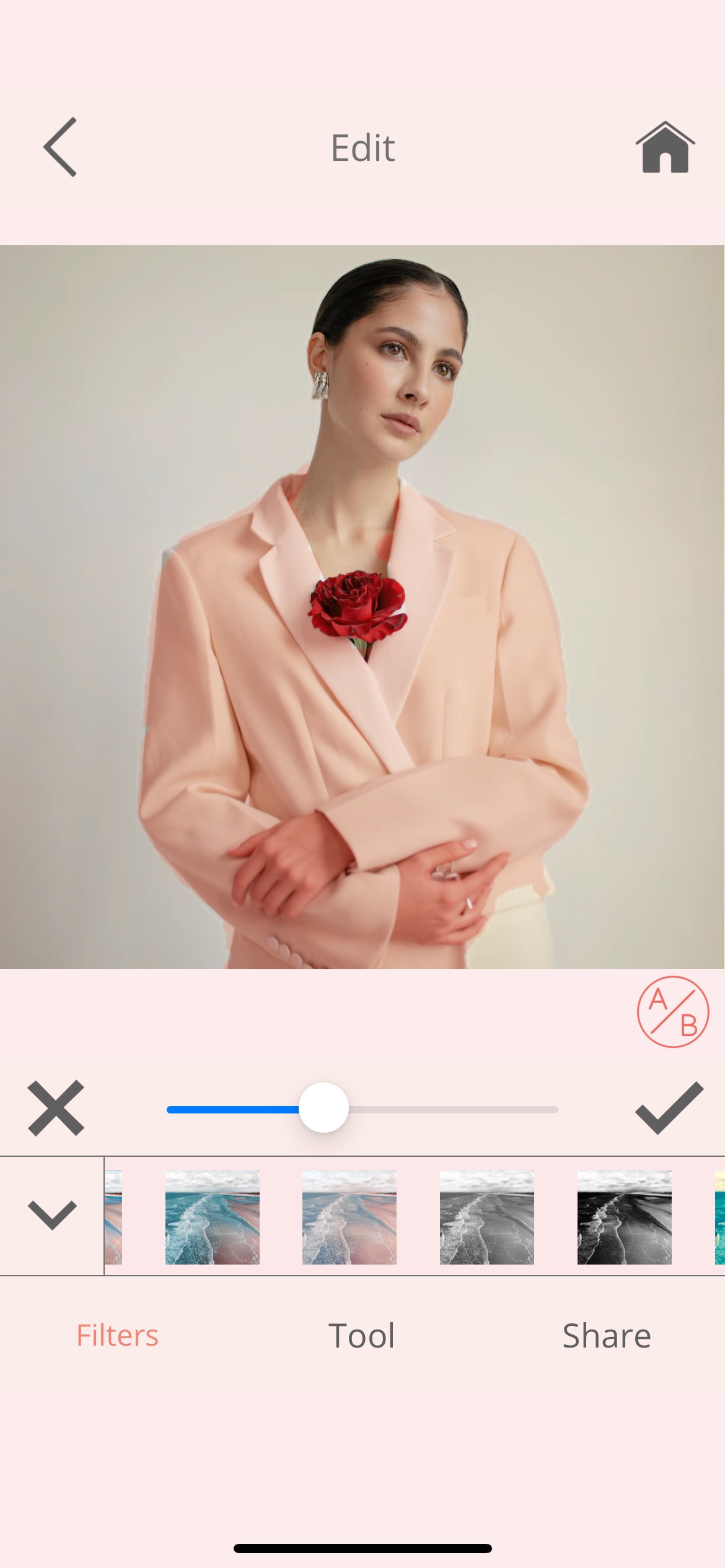 The app also lets you see which color suits you best. You can save the results of your experiments and even publish them on your favorite platform.

You may also like: 7 Best AI Photo Enhancer Apps (Android, iOS, Windows)
Color Clothes Photo Changer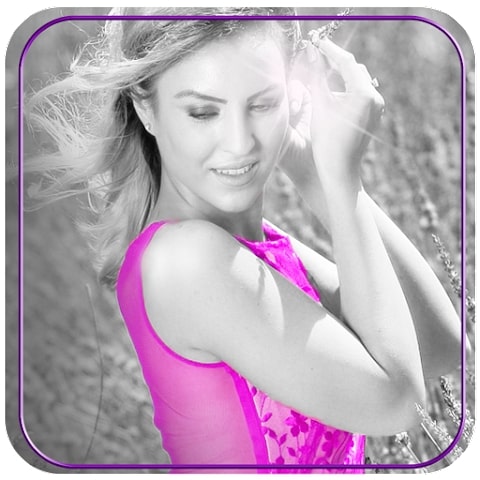 To surprise your audience with new unusual photos, you can use this editor, which will change the colors of things and make them even more vivid.
Modern technology allows you to make the replacement as high quality as possible. After processing the photos, it will be impossible to guess that the clothes actually have a different color.
To take advantage of these capabilities of the program you will have an extensive range of shades and colors available. You will be able to apply them to your images using free tools.
Choose photos from the gallery to change the hue of the things in them. Select the area you want and add the color you like. You can get the most out of it by using filters and effects. Download your experiments to your device.
Later, you can share them online or send them to someone for evaluation. You can change the colors for any of the clothes in your photos.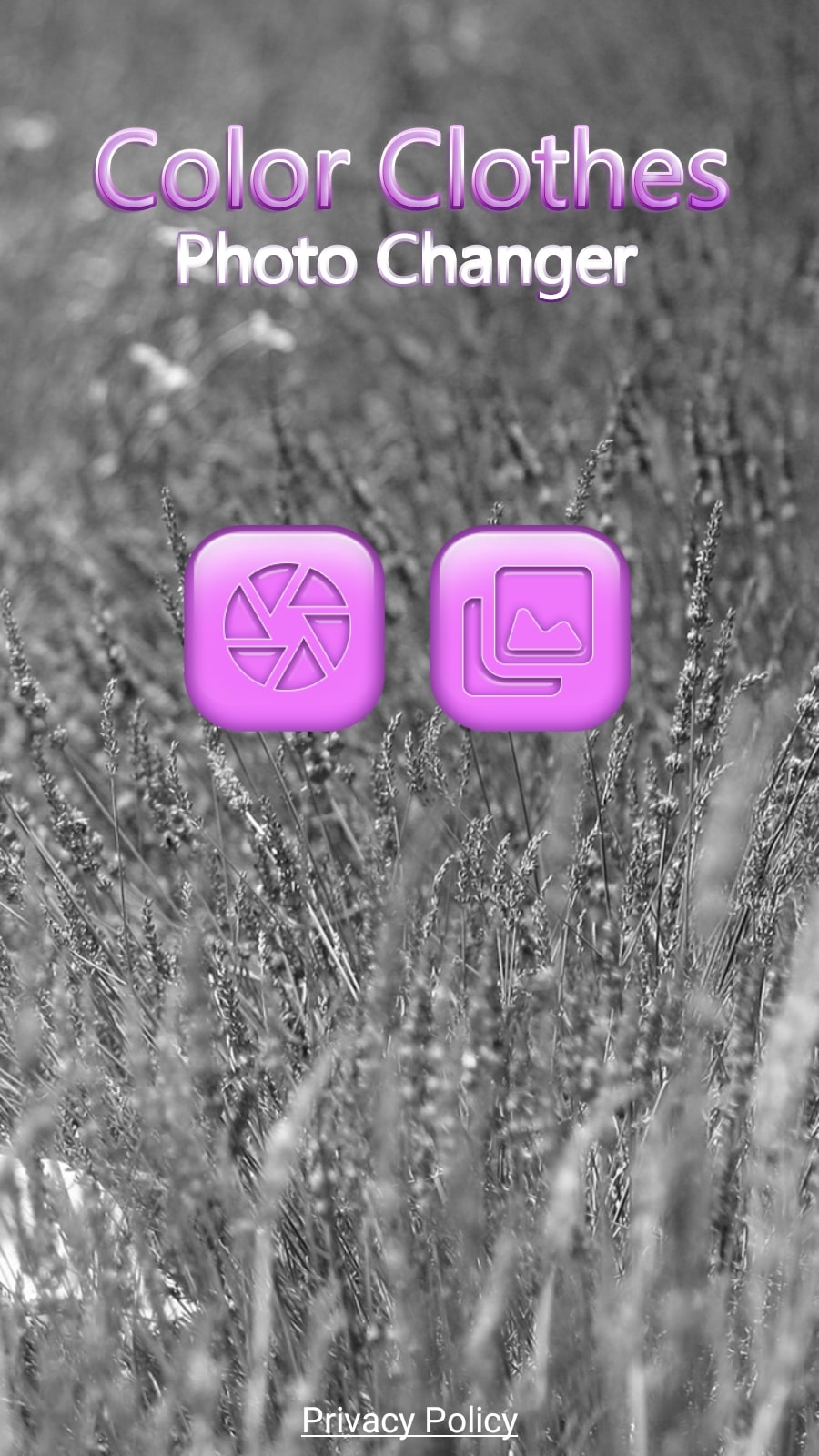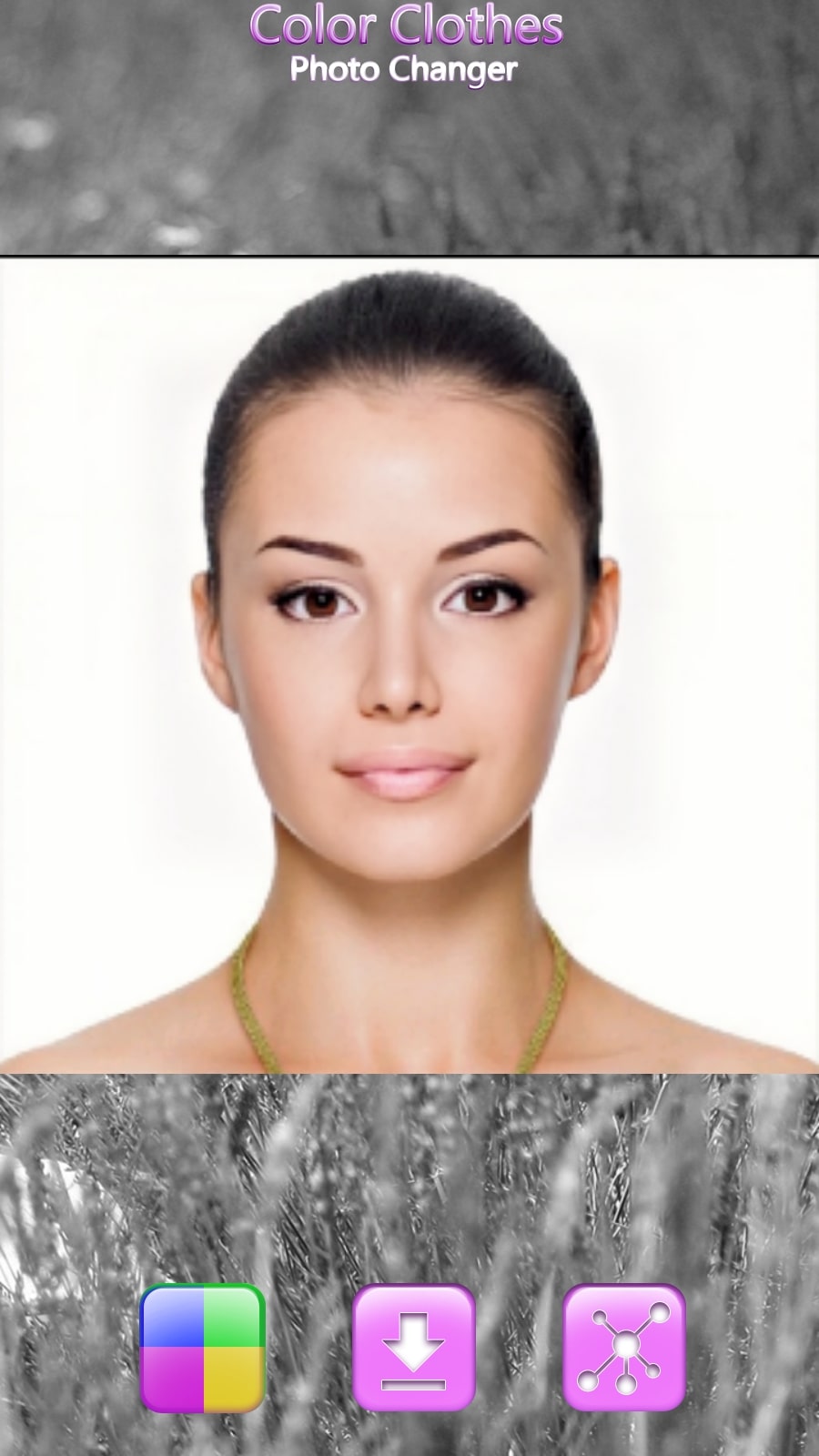 You will be able to choose several shades to create a new and unique image from scratch. Or you can accentuate only the clothes by darkening the photo or choosing extra settings for the image.

Fancy Clothes Color Changer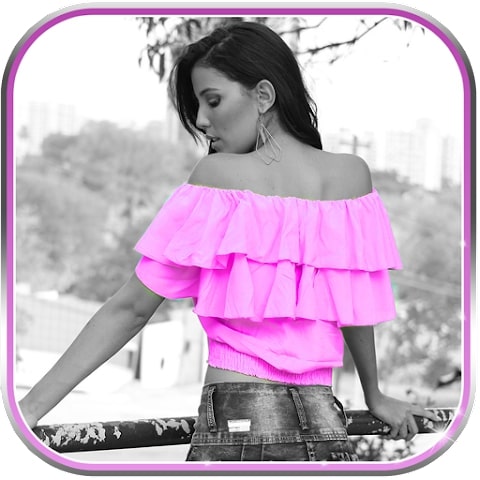 With this service you can add more colors to your virtual closet. If you are bored with monotonous clothes, you can easily add new colors to them.
A wide range of colors and shades are available. You can choose which clothes to give a new stylish look. To do that, you will need to find a photo in your gallery and add it to the edit panel.
Then you just need to highlight the part of the photo whose color you want to change. You can choose colors from the palette as well as from your own designs.
To make your photos even more unusual and attractive, you can use the available filters and effects from the toolbar. You can also apply the black and white background function, which allows you to highlight the bright color of your clothes from the general palette of the photo.
Photos obtained as a result of changes in the app can be not only uploaded to your gadget's storage, but also sent to any of the websites.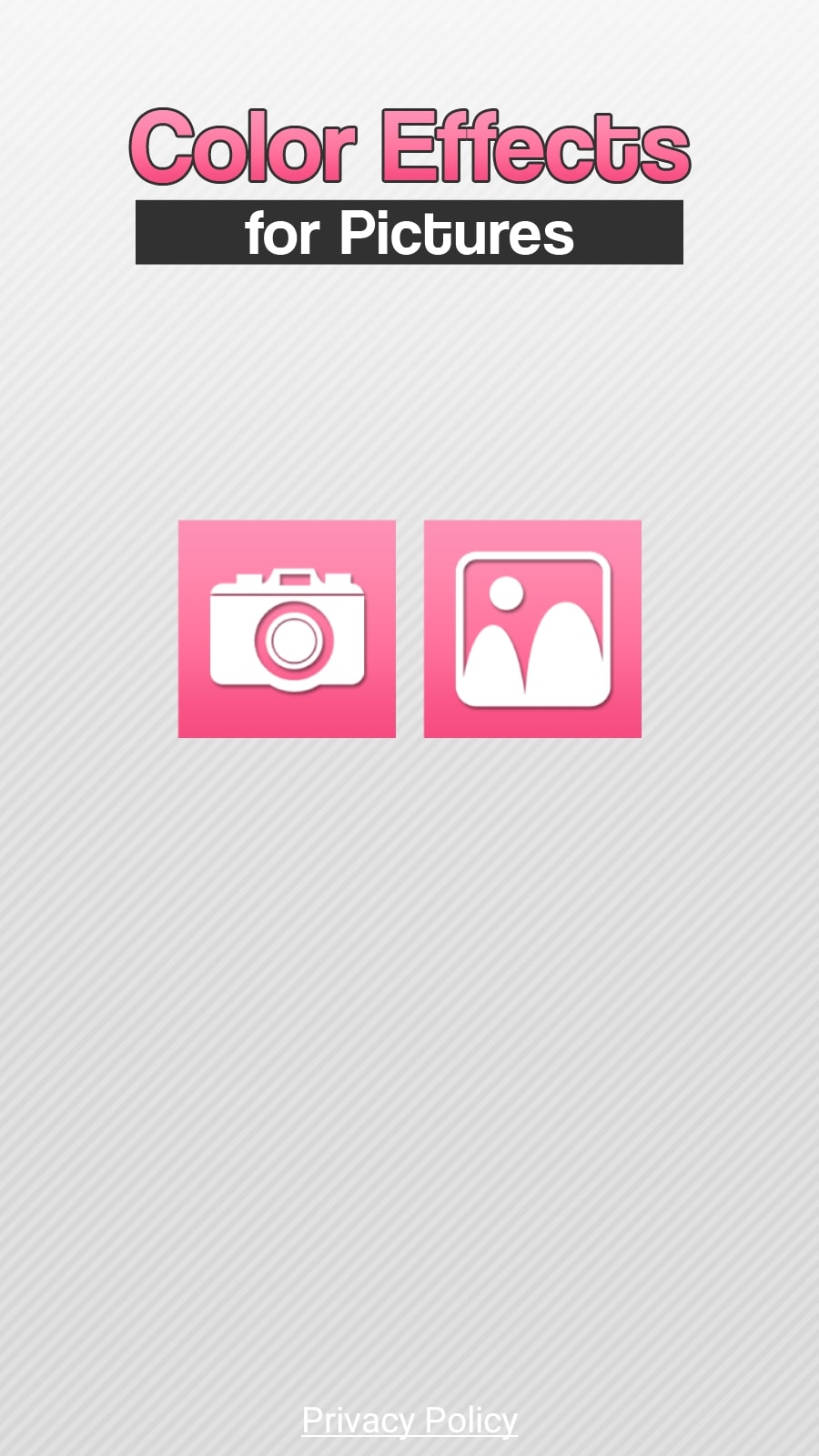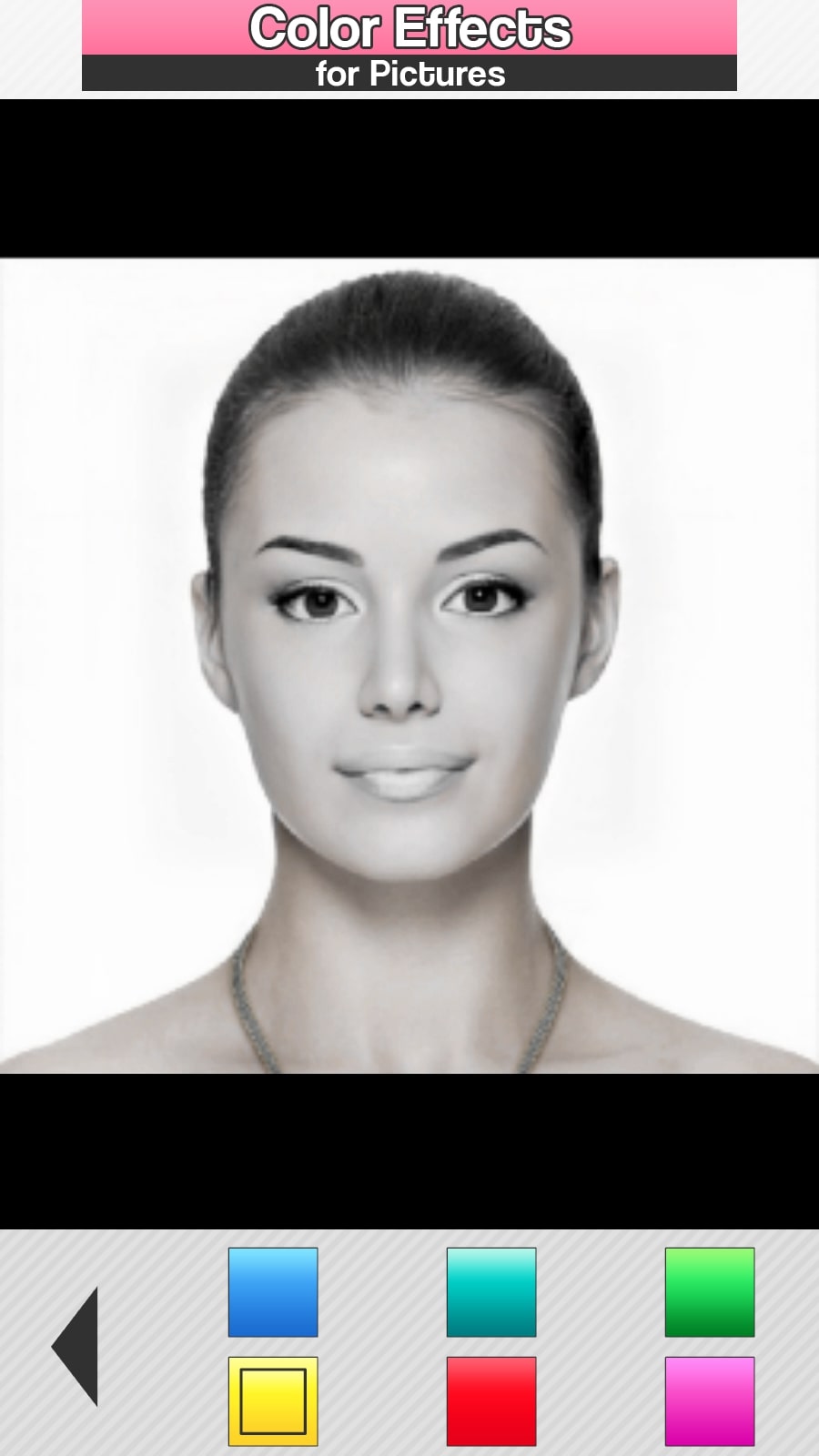 Experimenting is allowed with all the things depicted in the pictures. Thus, you can create new and unique images by applying the entire palette of colors and shades.

Dress Change Photo Editor by Photo Editors & Games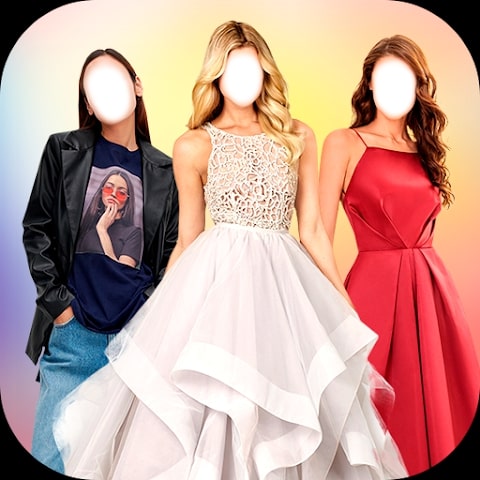 Experimenting with your images and clothes is now possible even in the virtual world. You will have access to an extensive range of clothing that you can try on online. All you need is a picture of your face.
Once it is uploaded, the program will automatically put your face under the body with a ready-made image. You can pick up a dress, a holiday outfit or a business suit.
Try an atypical image for yourself in one click. Add brightness to it with fashion accessories and various additions. For example, add jewelry or a new hairstyle you would like to do.
Thanks to the program you will be able to create a new image, and then apply it in reality. Change the background to make your photos more vivid and colorful. You can then upload them to your feed to get lots of comments and likes.
Experiment with different clothing options, because it will be absolutely free. The entire assortment is available in the app for authorized users.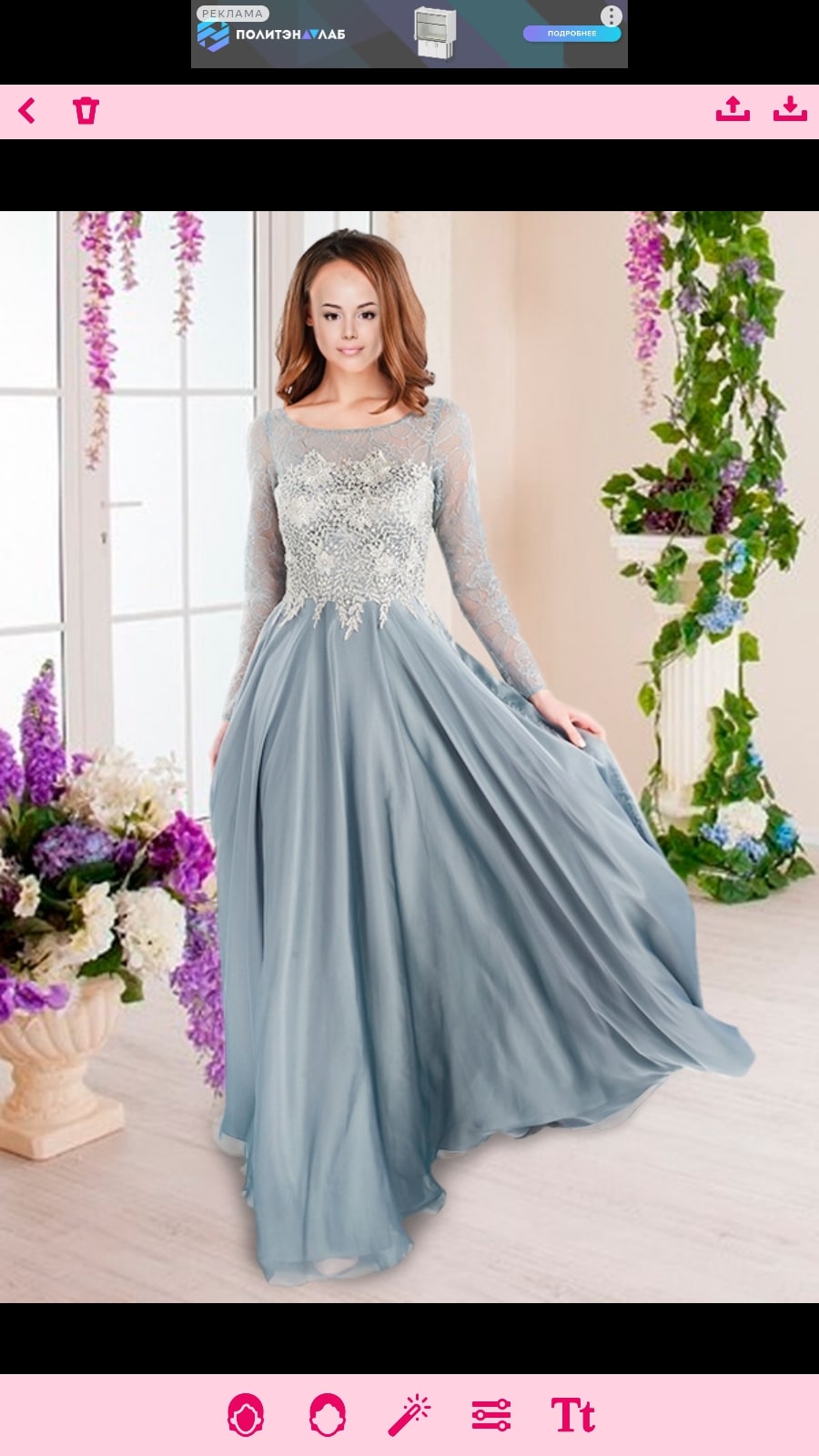 You will be able to try a collage of several invented images to choose the best fit for you. Each of them can be downloaded to your device for further use.

Dress Changer Photo Editor by Cafeforwork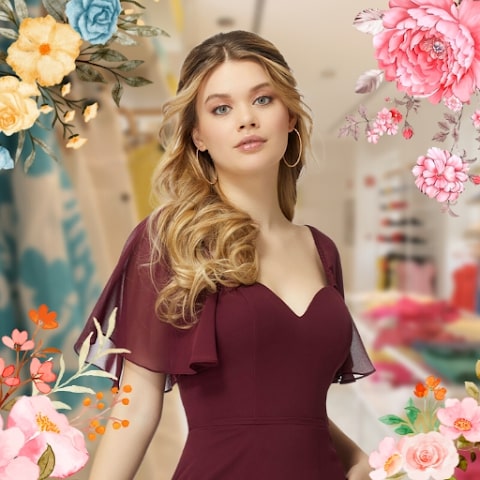 Now, to try on a variety of dresses, you do not need to go to the store and spend money. Everything can be done online in this app.
A huge range of fashionable and unusual dresses allow you to try on original and stylish images for both everyday outings and evening events.
To see how you would look on this or that dress, just upload a picture of your face.
The service will automatically put it in the image and you will get a ready photo of yourself in your new style. Choose dresses according to your taste and color. Additionally edit your images so you can publish them online or share them with others.
The features of the program will allow you to get really unusual photos in beautiful and cool outfits. Modern technology will ensure the largest clarity of the picture and excellent processing of the picture. So no one will guess that these are edited photos.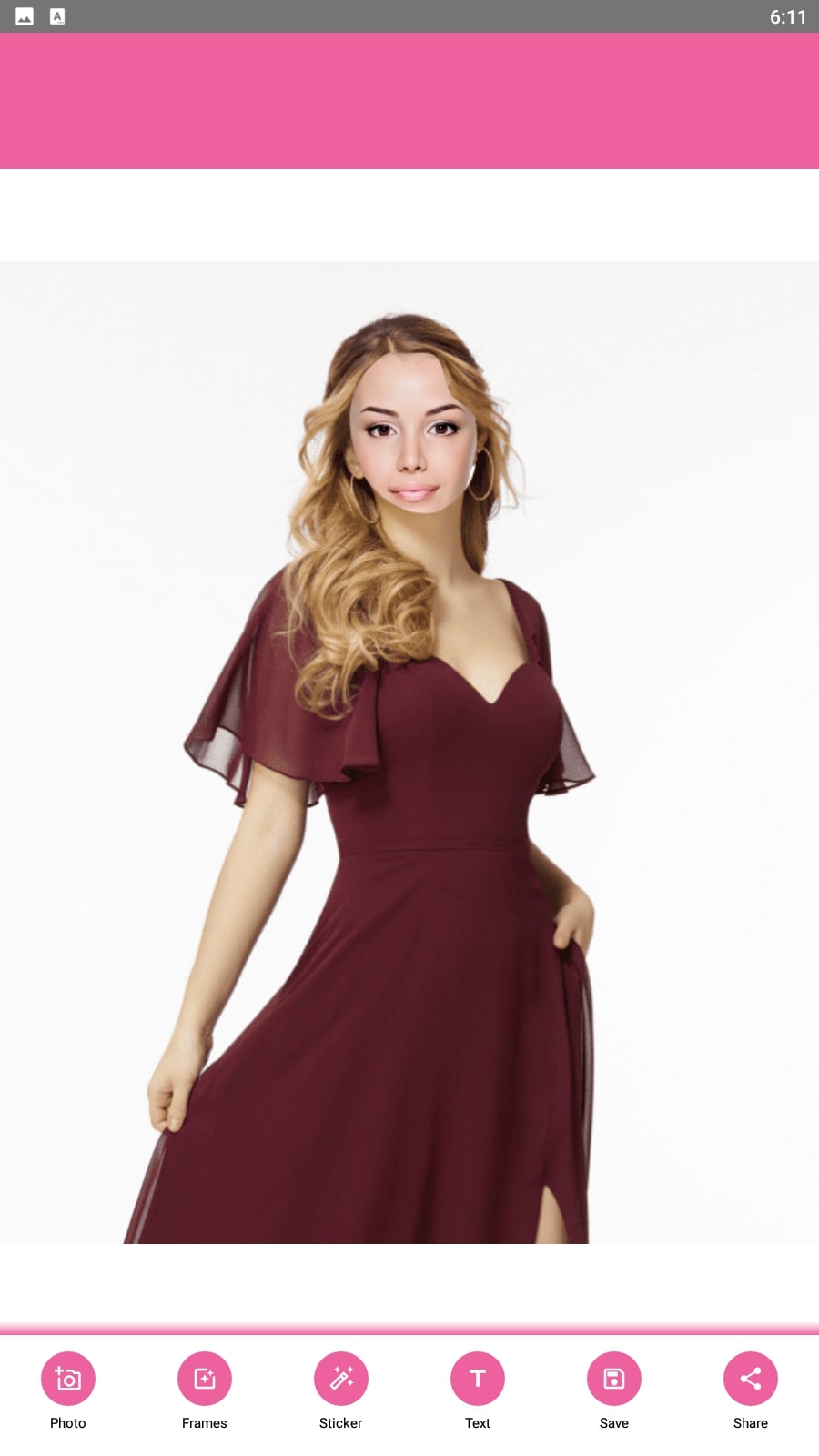 You will also be able to additionally install filters and effects on your pictures. Frames are also available to install on your photos. Photo modes can be customized according to the requirements of the sites where they will be posted.

Stylish Man Photo Suit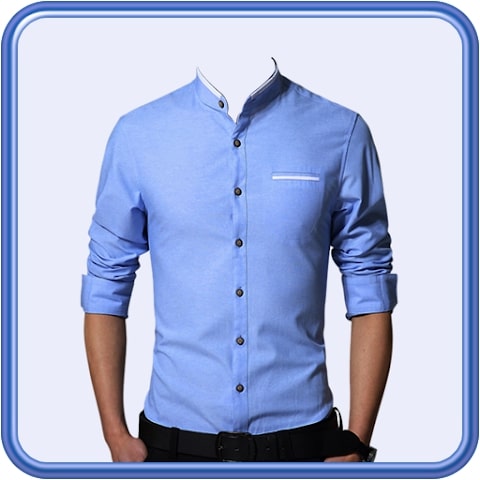 There is a special editor that allows you to dramatically change your image. It is designed for men who are in search of their unique style.
In this app, every man can try on clothes that are prepared according to a template. This can be a strict suit for an evening event, and walking outfit, and even clothes for a rock concert or a street style outfit.
You only have to choose your face photo from the gallery of your smartphone so that the program can substitute it on the body with the ready image. That way you can see what suits you and what doesn't.
Edit the image with the extra tools on the panel so you can not only admire it yourself, but also share the result with others.
You can post such photos on your page on the network and thus surprise everyone who is not used to your new style. Choose different sets of clothes, because all of them are available to you absolutely free of charge. Choose not only your individual style, but also your color type.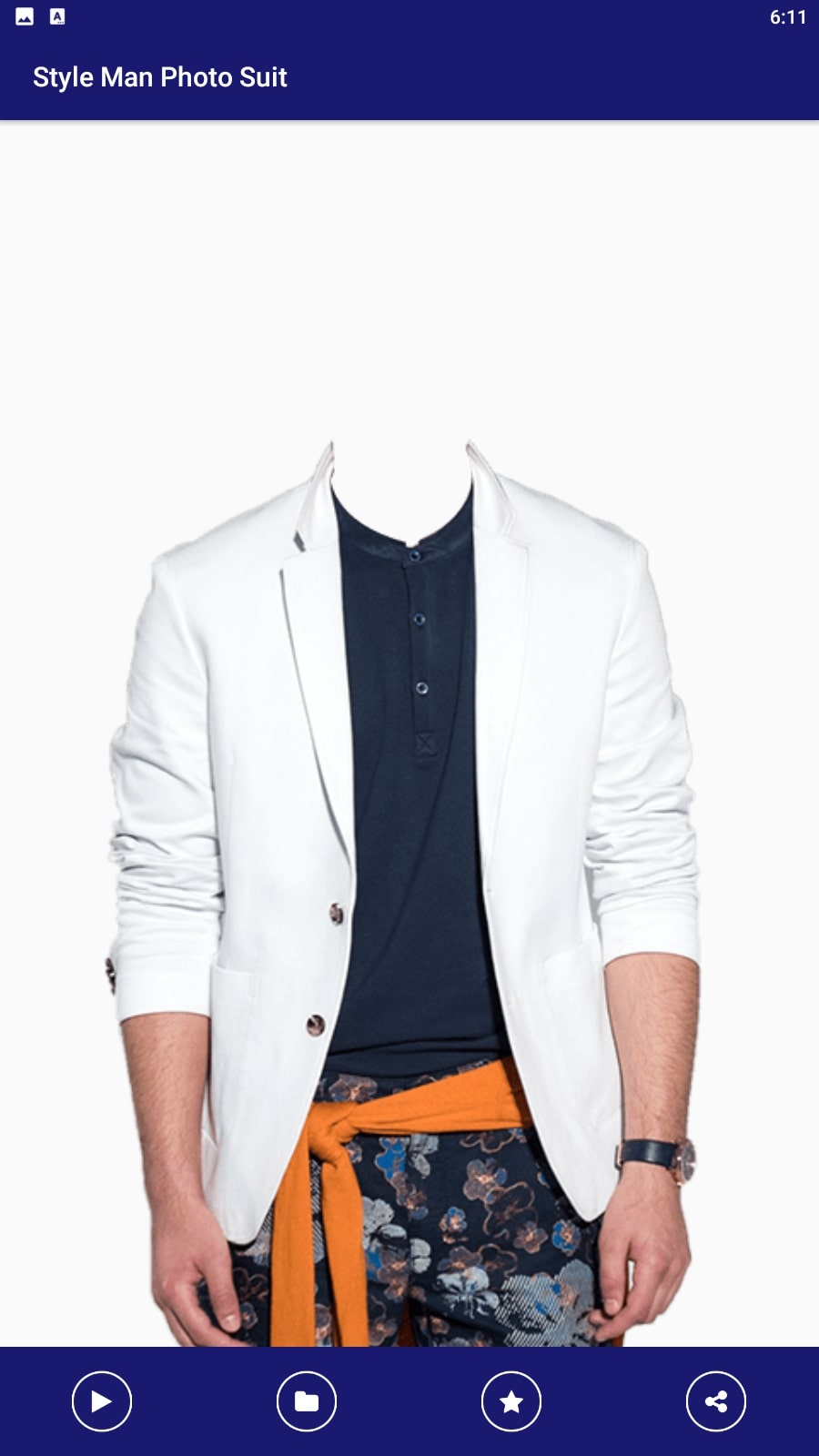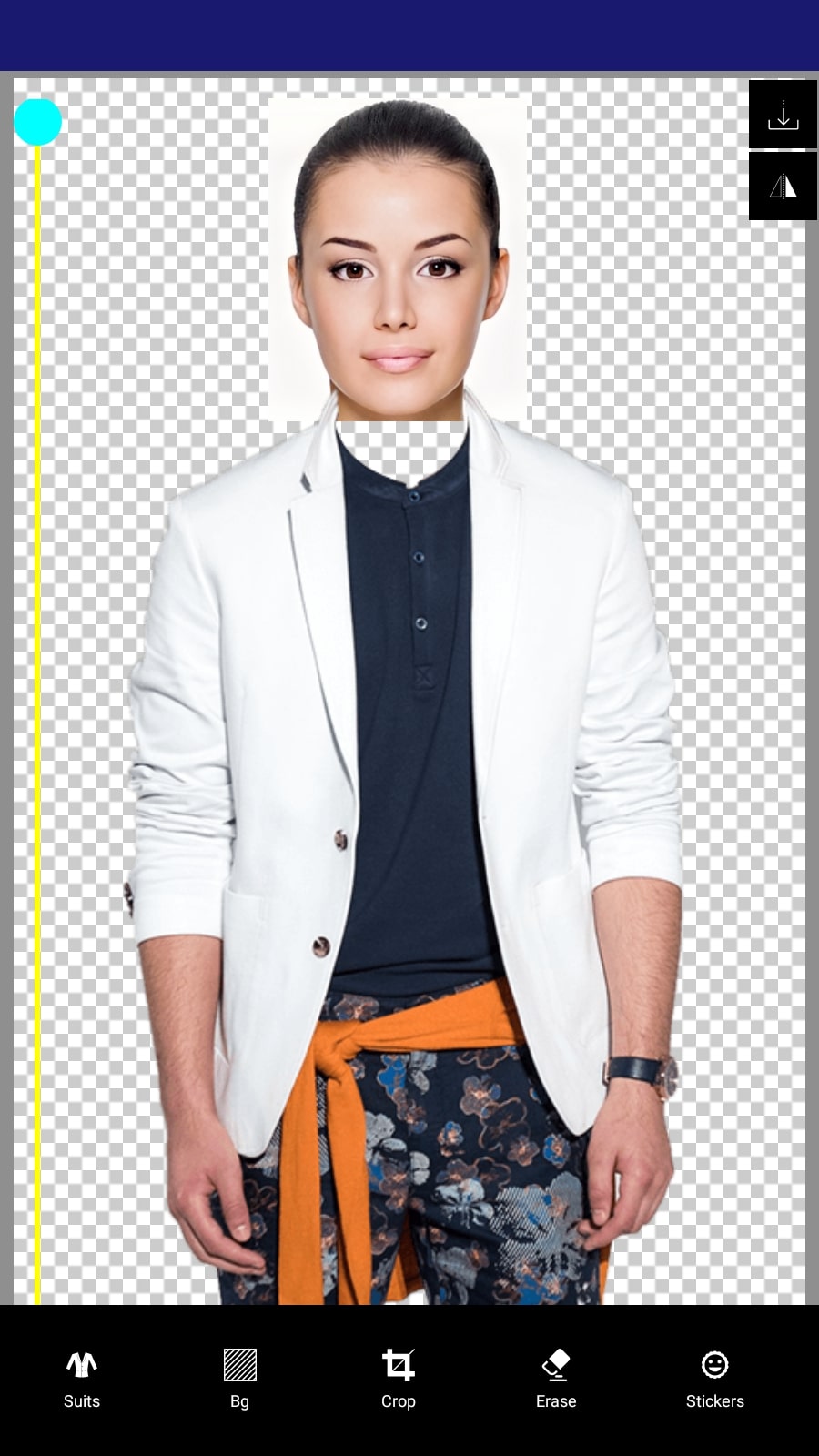 A huge number of different suits and outfits allows every young person to choose an outfit for themselves.

You may also like: 11 Best Shopping Mall Girl Games for Android & iOS
Princess Photo Suit Editor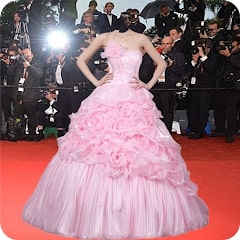 You can try on real queen or princess dresses in this app even without leaving home. Just take a picture of your face and add it to the program.
After that, you will be able to match your type to any ready-made look. In addition to puffy and luxurious dresses, you will be able to accessorize, image details and even hairstyles.
You will also be able to choose an unusual makeup for yourself, which will perfectly complement the striking appearance. Once you've chosen your outfit and the rest of the image components, you can also work on the background.
Thanks to the large assortment of photos for it, you can choose any location. Against a beautiful building, on the street, or in a restaurant, your image will look even brighter and more appealing.
You can also remove the original background and replace it with your own. You wouldn't be ashamed to share these pictures with others. That's why you can not only upload them to your archive, but also publish them in the app itself.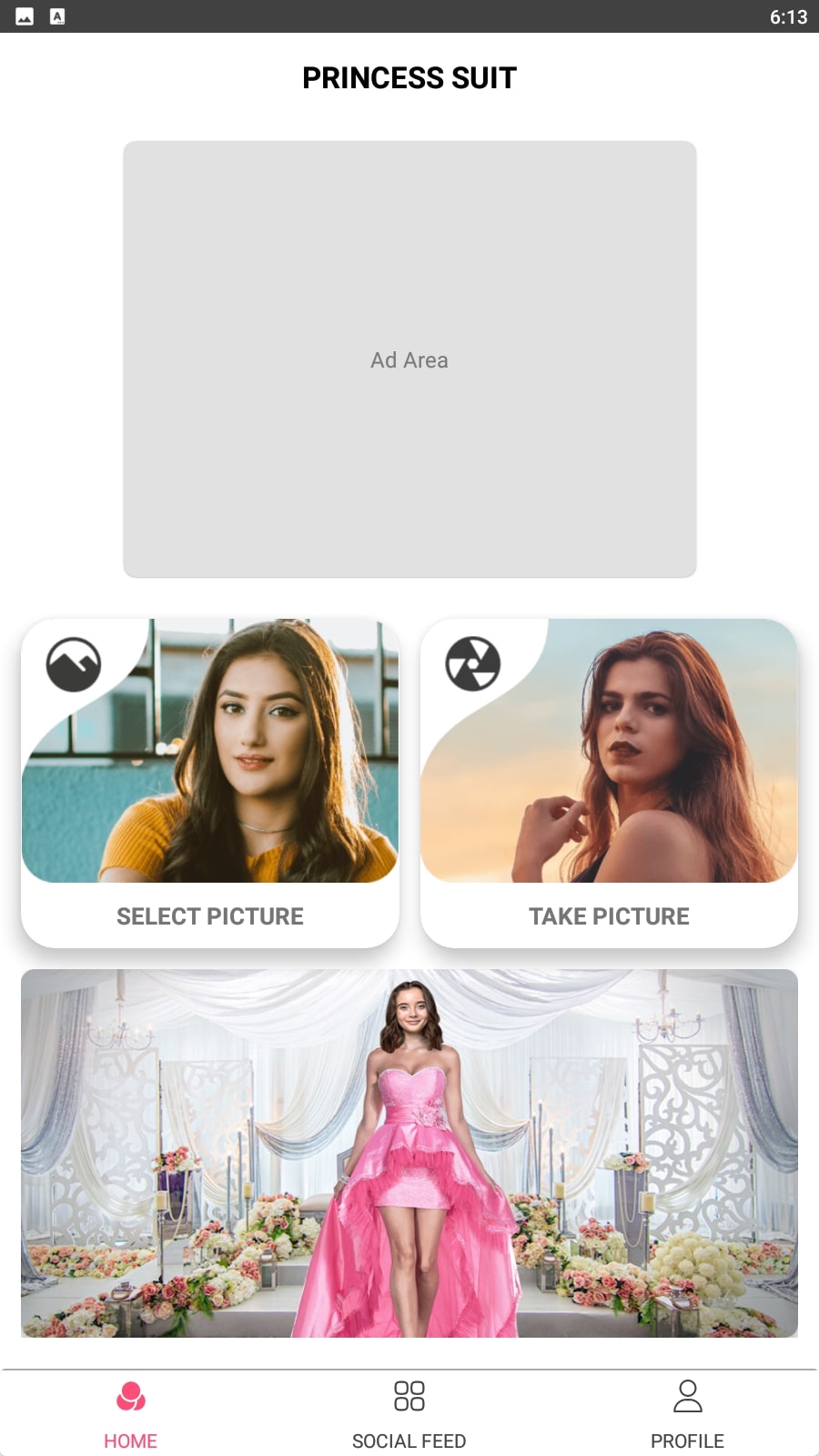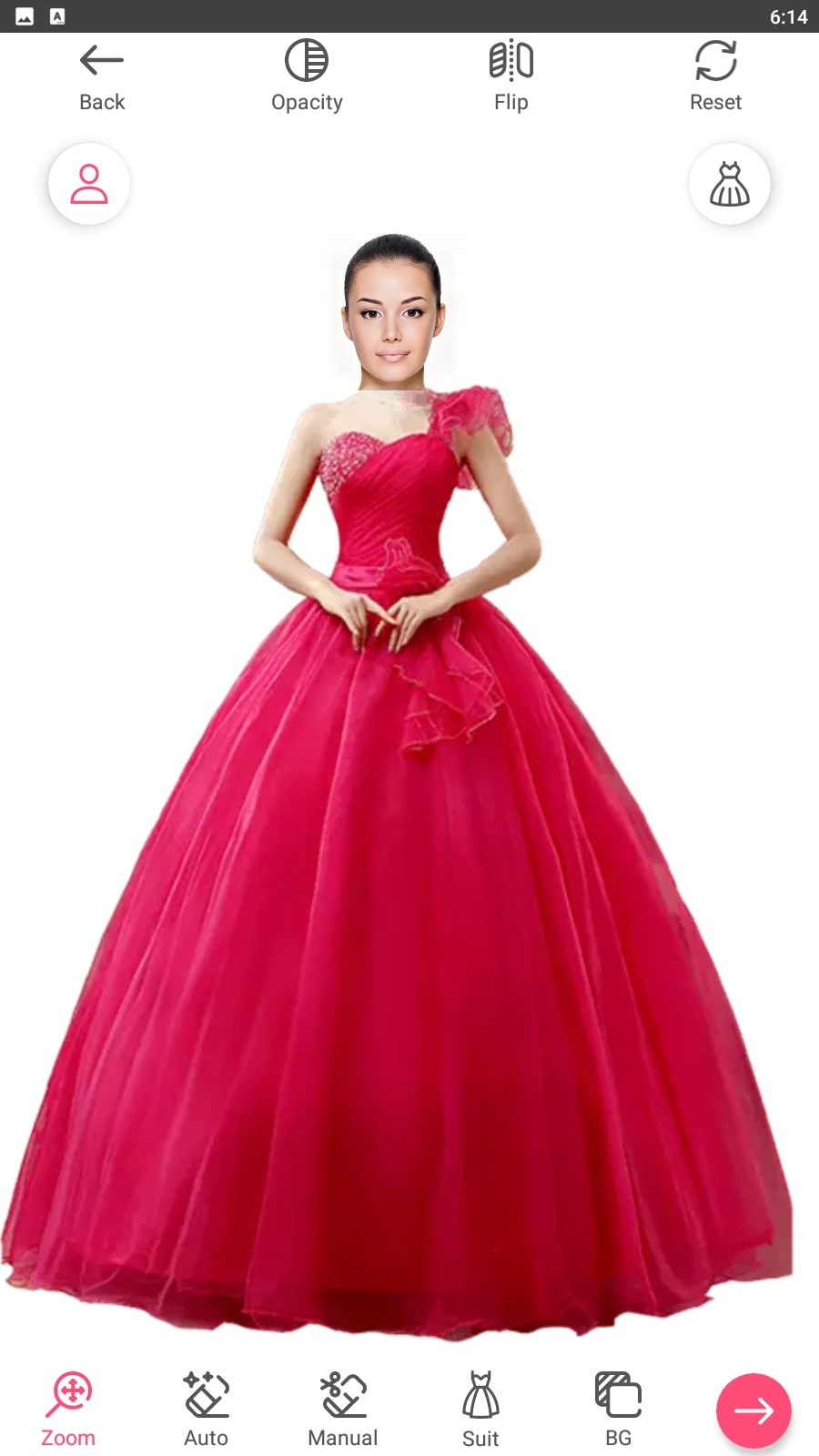 With this feature, each user develops their creativity and profile in the network while using the app. Other users of the program can also publish their photos, give likes and write comments.