Movie Star Planet is a cool game for and about teenagers in the old-school style. If you like glamorous world games, high school stories, love stories, and storytelling games, then Movie Star Planet for sure is one of your favorite types.
The game is telling about the lifestyle of rich and famous and how the main characters have to cope with the consequences of fame and glory.
A game like this would surely be appreciated by the female audience – because girls love games like these and that's awesome! But all games come to an end and with such an addictive thing as Movie Star Planet it always feels like no enough.
You may also like: 11 Best Shopping Mall Girl Games for Android & iOS
But who said that you should stop as soon as the game is over? There is a lot of fine alternatives that you can try out and enjoy your time! Some are similar in the style, some are similar with characters, others have the similar story. Each game is spacial and captivating and we're sure you'll love all of them!
1. Lady Popular
Lady Popular is absolutely worth being on our list. One of the most perfect gameplay and graphics this all in Lady Popular. All girls will like this game about high fashion and glamour. Just open this game and you will find the real lady world.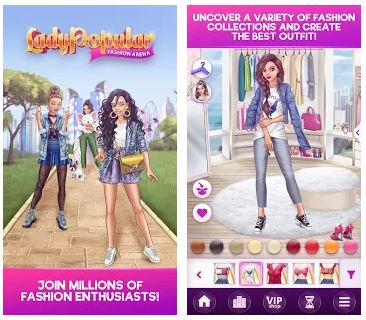 At the beginning of the game, we are presented with the task of creating our own character. We have to choose a gender, and then start changing the appearance of the avatar to our liking. The editor contains sections such as lips, eyebrows, eyes, skin, clothes, and hairstyles. Create your doll and dress up her.
It is important to remember that this game has 3 main currencies. The first one is the dollar. You can earn it just by challenging your opponent and the higher level you have than more money you will earn from your opponent's account. The second currency is emeralds which you can earn in a photoshoot. And the last currency is Diamonds. You can earn money just buy it or win at the wheel.
Besides creating an appearance for your character you can also equip a flat just buy your favorite furniture in-store, buy pets pick up, and dress up them in an amazing thing that you would like to. The lower the level you have, the less variety you get.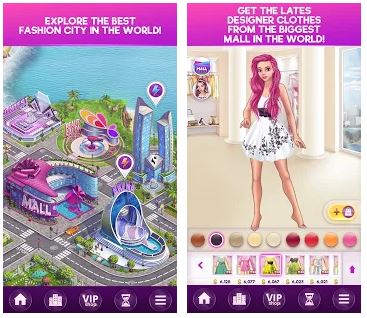 We also should admit perfect interface and clear drawing with simple conception in conjunction with one another. It is not surprising that players really like this video game.
The best part of the Lady Popular game is the ability to have a chat with people all around the world. It is easy to make new friends and play with them. I have not found any disadvantages, so I strongly recommend it to you.
There is a lot of key features such as good network mode the opportunity to compete with other players in various mini-games, a rich wardrobe of outfits and suits, interesting tasks.
Overall, the game is aimed at teenagers. On the other hand, I would like to highlight a couple of shortcomings in the game. Few locations, which makes the game limited in possibilities, boring set of clothes and hairstyles that will quickly get tired.


You may also like: 11 Free Fashion Games for Adults (PC, Android, iOS)
2. Habbo Hotel
The second social game that we are going to review is Habbo Hotel for mobile platforms. It is a hotel with the ability to create rooms, where you can invite your friends or meet other players.
This game could be played on Browser, Android, IOS, and Windows platforms. The Habbo Hotel also has its own currency – Habbo Coins and Pixels for which you can purchase various in-game purchases.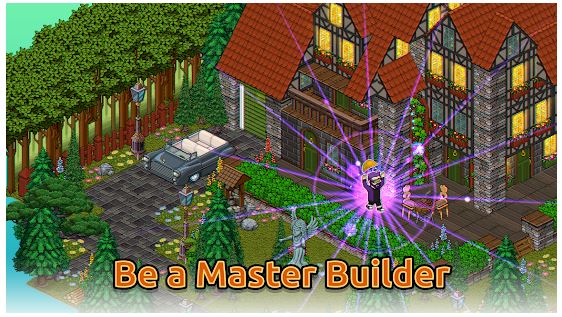 The coin is one of the currencies in the game. It can be purchased by phone line, credit card, PayPal, and SMS. You will be able to use them to buy various items.
Also, you can earn coins by completing surveys. Pixels, unlike coins, cannot be bought, but they can be obtained for entering the game, achievements, friendliness, and so on. They can be used to buy furniture, appliances, wallpapers, and effects.
To start the game by joining the community, which will allow you to communicate with other participants, take part in contests and competitions, organize virtual parties, and play mini-games. You will have the opportunity to create your own home, expand and improve it, as well as inviting friends.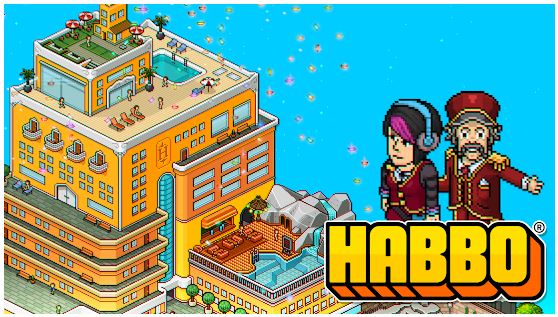 One of the best parts is that the game has a fairly serious censorship filter, and competent employees are involved to moderate the chats, who closely monitor what they write in the chat.
Sure, the players are satisfied to play this video game so I hope everyone will like it.
Habbo Hotel is absolutely free, but if you really want to spend money, then the project has an in-game store where you can buy pets, unique furniture, and additional options for the heroes. If you have not enough communication this virtual game is the best solution for you.
3. Woozworld
Woozworld an amazing virtual place where you can have a friend from all over the world. It is the social network service which allows you to communicate with other users and customize your profile. Developers are offering to create the most fashionable character with full of different dresses.
You can customize your character however you want. Your character in the game is called Woozen and you represent him. Huge selection of various fashionable dresses, outfits, hairstyles that will not leave anyone indifferent.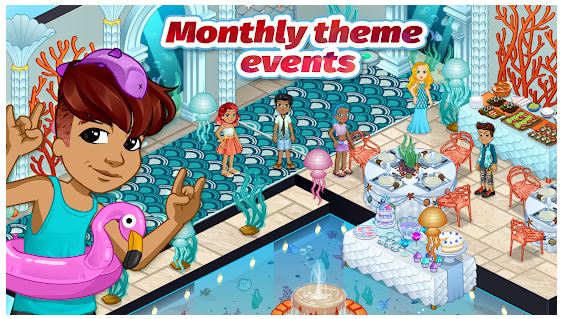 If you follow the latest fashion trends or want to have your own style, then you have the opportunity to sell, buy and trade any product. However, if you have long wanted to become a model, actor, or singer, then you can do it here.
The huge functionality of the game will allow you to express yourself as much as you want. This is an amazing place to hang out, make new friends, and party all in one game. It has a large number of different hairstyles, fashion outfits. 3D graphic with a lot of features. Actually, this game is well designed with colorful sections and buttons it'll make your playing more pleasant.
What's more, this isn't just a game, it also includes a full-fledged online chat function where you can have a chat with your friends.
To outline the main points I must admit bright interface with many functions, excellent modern graphics, and thoughtful gameplay in other words make the game attractive and unforgettable. One should admit here, some users note the strange gameplay and some bugs. Hope developers will fix it as soon as it is possible.


4. Club Cooee
Club Cooee is a browser game in the genre of a browser life simulator. Players enter various venues and chat with random people, sharing their thoughts.
Characters have fun in a special arcade, where they show music from pre-selected sounds. Club Cooee has a lively and interesting 3D interactive chat. In fact, the game is a three-dimensional online chat.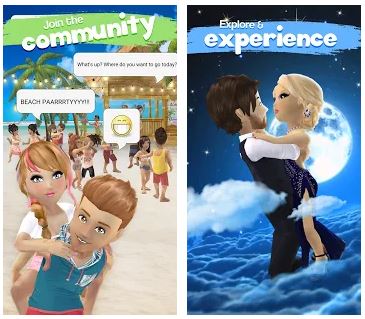 Communication with people takes place in a relaxed atmosphere of various virtual rooms. One is a small island, the other is a trendy club with a disco ball and comfortable seating. The player is able to share his own photos and basic information about himself with new friends, just like in a real social network.
The in-game store contains a large collection of unique clothes, accessories, and makeup that you can buy for your avatar to make it original. A distinctive feature of Club Cooee can be confidently called private chat rooms. Other useful features should be notched in this game. A huge community and action forum won't let you get bored. Moreover, this game is suitable for a wide variety of age groups.
The project provides an opportunity to meet with interlocutors in virtual public rooms. This is the main entertainment available within the project.

5. IMVU
IMVU is an interesting and most popular virtual world with many functions and a social network in one game.
To consider the advantages and disadvantages I should note this game allows you to create your dream avatar and communicate in 3d with your friends, with great customization options and functions that will allow you to fully enjoy the game.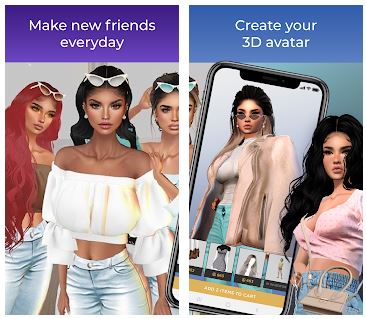 Many players get into long-term relationships with their chosen one in the game, and then they can marry their chosen one. The biggest plus is that you will have the opportunity to decorate your home and have parties with your friends. 3D graphics look great for exploring the virtual IMVU world.
After registration, you'll get 3500 credits – this is a virtual currency, which you can use to buy everything you need. Also, you'll get a basic set of hairstyles, faces, makeup. Everything is very modern. There is absolutely everything you need in real life. You can also change your clothes, appearance, and even your name at any time convenient for you.
Various furniture, equipment, including cars are available for purchase. Everything here is made for a comfortable game. Credits can be earned by replenishing from a card, as well as earn them for free on the site by completing tasks.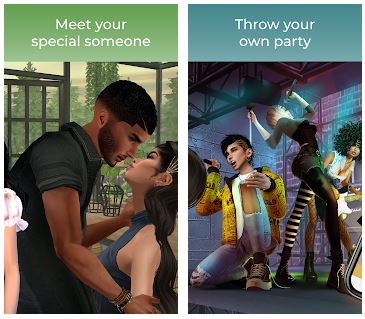 Players have the option to create their own content and sell it on the IMVU marketplace for credits. Other players choose to completely ignore content creation and focus more on the social side of the game.
You can create your character, dress him up, take many beautiful photos at various locations. Also to buy interesting things for your character, you need to buy games, so-called credits, for real money or save up on a daily bonus and viewing ads.
With regards to dating. A country is written under every location. This makes it clear what language the chat will be in. There are no restrictions. If you know a foreign language well, then you can safely communicate with people in any other chat
If you have a lot of free time, then now it will not be at all, the game absorbs. The poor thing about this game is the bad and old graphics.

6. Touch
The most unusual genre on our list that deserves mention for its uniqueness is Touch. Touch Online International is a browser-based dance MMORPG with 10-year-old graphics and an endless wardrobe of fashion accessories. K-POP is a very popular music genre that found a place in a game.
The musical accompaniment conveys fiery Korean and Japanese greetings to fans of virtual dance: if you don't know what K-POP and J-POP are about, you will soon learn and remember these genres for a long time.
Well, if you dig deeper, then somewhere in the depths of the local playlist you can find several English tracks. First of all, it is а cute dance game designed primarily for rhythmic dance lovers. Nice graphics and audio binding with the latest hits of discos from all over the world, contribute to the fact that it will be interesting to play.
The gameplay of the game Touch is simple – it consists primarily of reproducing the movements by pressing the corresponding arrow keys in a certain period of time. The more accurate your dance is, the more score you can get.
The dancer's stats can be changed depending on where your character will take the challenge and with whom you are competing in the game. One of the best options during the gameplay is the ability to record and replay not only your performances but also other participants.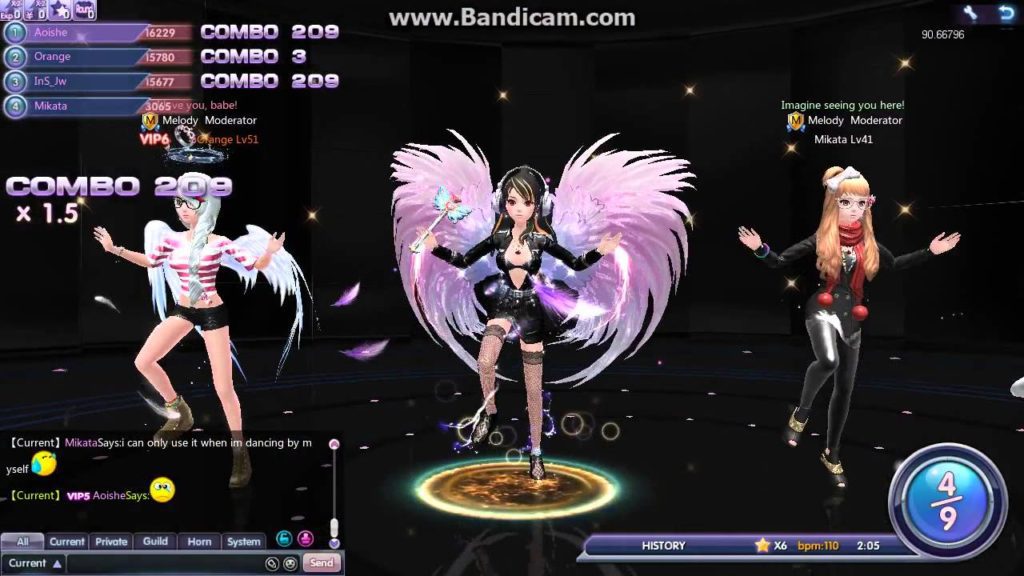 A large collection of a wide variety of music, amazing character animation, as well as a huge number of game modes, will drag dancers, discos, and nightclub lovers for a long time. I want to note the plus of this game.
It goes without saying that this video game allows you to spend your time usefully, dropping a couple of calories, or surprise your friends at a party with your character, but also with a cool dance style. It seems that today it is objectively the best online dance game that will teach anyone to dance.

You may also like: 11 Best Love Story Games for Android & iOS
7. Just Dance
The next game is another representative of online games that can make you move for several hours, experiencing the most fun sensation to the rhythm of the music. Just Dance is the best dance game with its fantastic simple interface that allows you to pick up your favorite music and dance with your friends.
The most pleasant moments of the game are bright and modern graphics done in anime style and excellent animation of the characters' movements. Eye-catching orange design with beautiful characters makes playing more interesting and fun.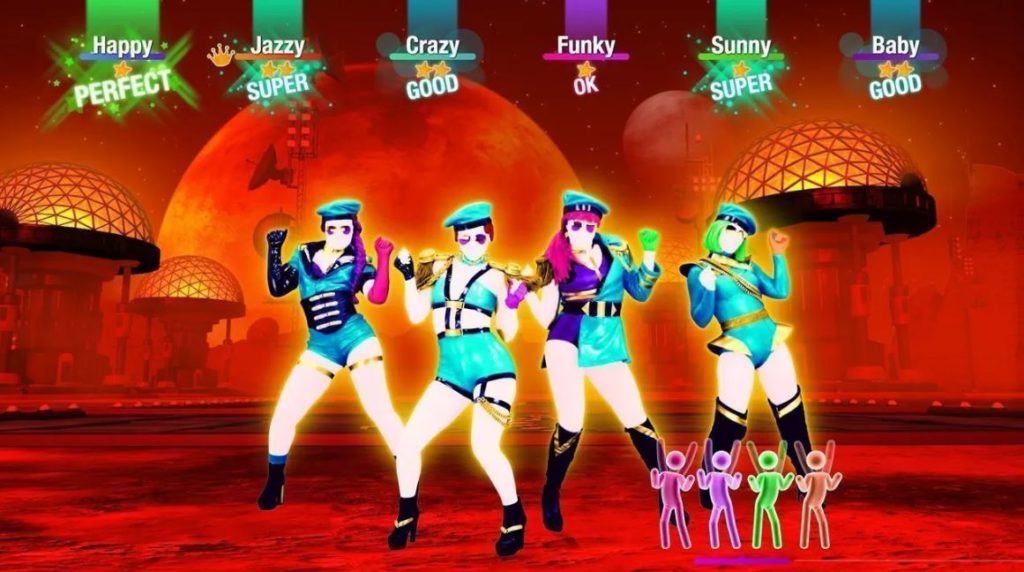 The songs are very different! There are hits from the 90s, there are fresh songs, remakes, soundtracks, and so on. Some songs are suitable for young children. They love to dance! To add a friend to the game, he must also download the game to his phone, and then go to your room.
Then you can play together. You can see all the statistics in your profile! How much did you dance, how many calories did you burn, how did you dance these dances, what was the maximum team, and so on.
You can also install a new icon or you can put your own photo. A positive aspect of this game where you couldn't find in another video game is that helps you to lose weight if you are overweight. Just move like the characters in the game and have fun.

8. Second Life
Perhaps soon we will all live in the virtual world. But today we can only play on the computer. Second Life is a fantastic place with your unlimited fantasy. An unprecedented game combining absolutely everything your imagination can think of. Create whoever you want and start to play.
You can find parks, bars, nightclubs, shops, beaches, airports, museums, galleries, cinemas, cowboy ranches, Egyptian pyramids, and everything you want. Moving around the world takes place using the teleport system.
You just need to select any point on the global map and press the Teleport button. Your avatar will immediately be transferred to this location. The first time you log in, you will be taken to Orientation Island. Take your time to go through all the tutorials and get familiar with the software product.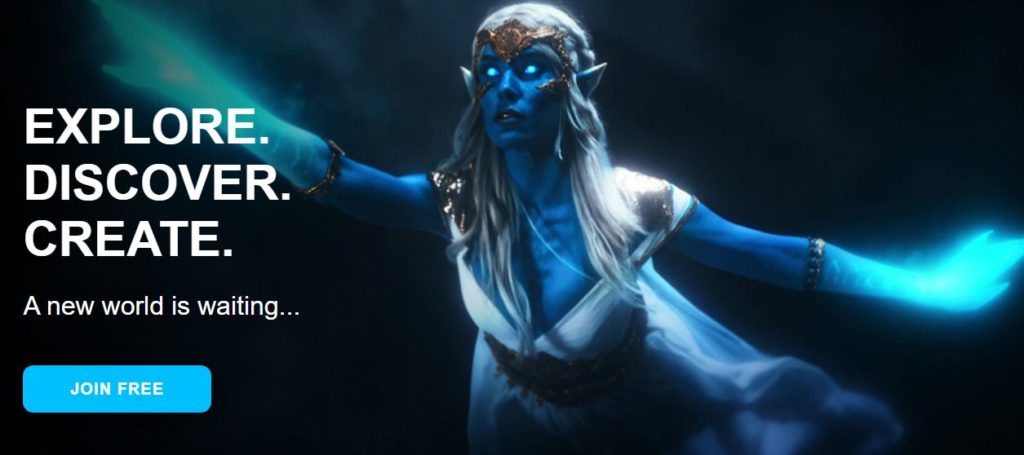 This will greatly help you in your future Second Life experience. Help Island is limited to other novices and mentors. Pick up all the free things you find and play with them. There are many locations that will not let you get bored, you can also work and receive bonuses for it.
Feel free to chat with passers-by or ask a mentor for help. You never know, you might as well meet your first SL companion. In any case, stay open-minded. Great graphics and gameplay will make you immerse yourself in this game.
The best part of this video game is possible to earn real money in addition to this there is an interesting feature is the ability to create items yourself. Control the life of the created character in Second Life. His appearance, unique character, and personal life are under your control. Meeting new people is fun, building your dream house is the easiest of tasks!

9. Gacha Life
Anime fans will happy to know about role-playing game like Gacha Life. Typical gameplay for life simulator with casual anime addition. But what does word "Gacha" is mean? It comes from Japanese toy cars where you can unlock any character for little money.
Gacha app supports in-app purchases such as gems. Buy this for £ 1.99.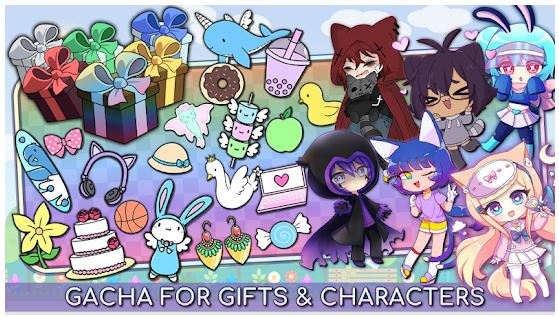 The main screen is where the user goes. This is where your journey through the game begins. The first thing we see are ordinary characters on the right side. Next to the hero is the "Slots" button. This button includes a surprisingly large collection of heroes.
By clicking on it, we get an additional character and move the main character to the main panel. You will be able to use a large list catalog and customize dissimilar components to design the wonderful hero. You can change as you like hairstyle, skin color, eye, the shape of the face, expression, moves.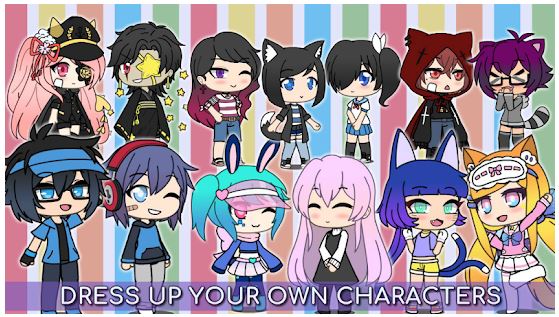 In addition to you will be able to pick up outfits, accessories, and even a weapon for your character. After creating a character, you can communicate with other characters. We want to highlight the perfect ability to create private stories and share them with friends in your own studio.
In addition, this game offers users a bunch of different mini-games to play. It is also possible to be photographed with other heroes from this universe.
Choose poses and outfits and turn your movement into a photo. In our opinion, it is important to highlight that many users note game do not comply with the age limit since the game contains scenes of violence and blood we strongly recommend it download to people over 14+

10. Gaia Online
Gaia Online is essentially a social platform in a cute anime style, combining powerful social network functionality and a wide variety of mini-games that allow you to mine in-game currency. With the earned platinum coins, you can then purchase various items for your character. In addition to dressing the character, you can also do your own home improvement.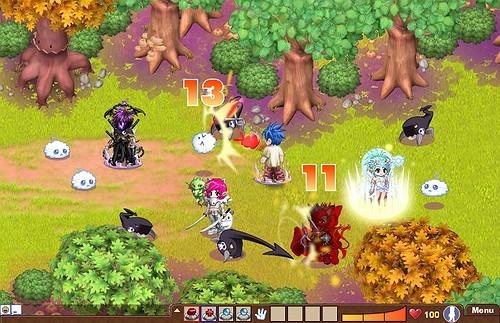 Also, every player can own his own fleet of vehicles, from which you can compete with other players in rally races. Finally, in Gaia Online you have the opportunity to start your own aquarium and replenish it with new inhabitants who have yet to create decent conditions.
I should admit one of the best parts of this game is that the participants of the Gaia Online project have the opportunity to display and evaluate their other works, including poetry, prose, and various arts.
However, there is an overly complicated interface because there are only 6 in-game stores in Gaia Online, and besides that, there are also sellers of items in mini-games and the ability to buy from other players in an auction.

You may also like: 11 Best Games Like Sims for Android & iOS
11. Avakin Life
Avakin Life is the best live simulator game where you can be whoever you want. This is a simulator from developers from the Lockwood Publishing studio. It allows you to make your dreams come true, albeit in a virtual world, where you can do absolutely anything.
At the first view, Avakin Life has perfect graphics and interface with elaborate 3d characters. There is online messaging, profiles, access to friends, and calls from the control panel. Also, you can buy houses, equip them to your liking. With the large selection of clothes, new ones are often added.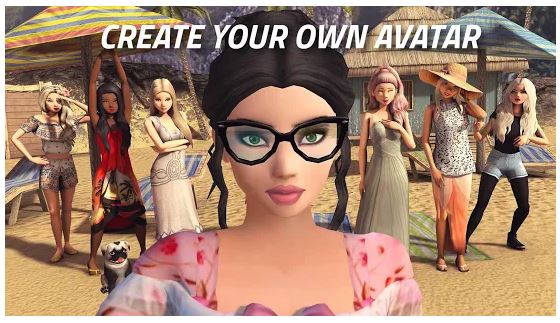 An incredible number of animations, poses, dances, actions. A large number of locations, restaurants, cafes, clubs, bars, beaches, parks. There are 40 levels in the game, for each of them, they give a certain amount of coins (Avacoins) which you can buy for yourself.
In some locations, you can work as a waiter and earn a lot of avacoins. The amount increases with each level. Besides, there is a special game chat which makes it more interesting. It goes without saying graphics and interface are perfect.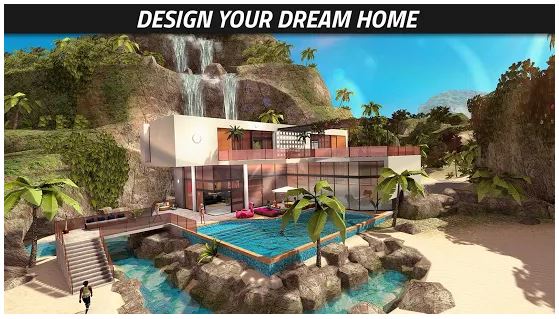 There are many eye-catching locations that will not let you get bored and cute characters won't leave you indifferent. It is a simple and intuitive interface with colorful buttons and wonderful subjects which make playing more comfortable. Avakin Life has a high rating.
The good points about this game are that you can communicate, meet new people, find your love. As regards disadvantage, I'd like to admit the limitation of actions. Characters can't hug or perform any actions with each other. It's made playing boring.