Do you want to lose weight? Or, maybe are you going to boost your daily physical activity? Anyway, we have found an excellent solution for you – StepsApp. So, let's have a look!
Check also the best sports alerts apps.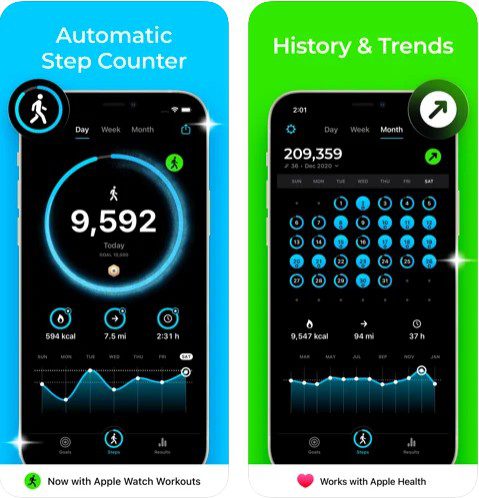 When you first open the app, you will find three sections on the bottom of the screen: Goals, Steps, and Settings.
On the main page, you can check all the necessary data on steps taken during the day, distance, time, and burned calories.
There is nothing difficult in this app, as it offers a very user-friendly interface. The only thing you need to do – just take your smartphone everywhere you go. The app will do the rest!
In StepsApp, you can count the number of steps per day, week, month, and even year. Moreover, you can monitor statistics on the charts. Every week you will also receive reports with a detailed description of your performance.
Furthermore, you can also share all your results with friends or relatives on Instagram, Facebook, or Twitter.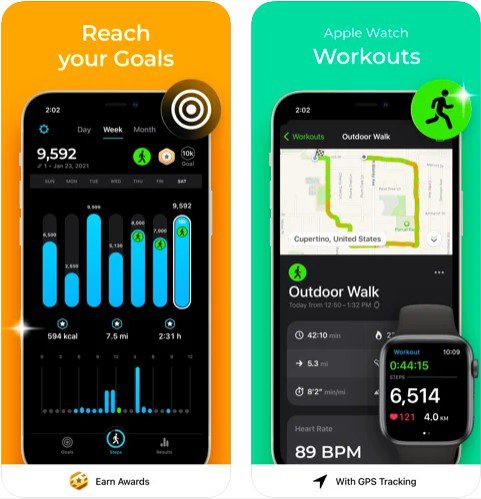 By the way, you can also set a daily goal. This means that you can add a daily distance and the number of calories you want to burn.
If you want to receive accurate calories counting, you should add your weight, gender, age, and height.
When you achieve your daily activity goal, you will receive notifications.
Another interesting feature there – the app syncs with Google Fit and Apple Health. So, you can monitor all the data about your physical activity in one place!
StepsApp comes with a very minimalistic design with a dark background. You can also choose from 6 mode colors to customize the design to your taste!
Analyze the sports skills of others on videos using these apps and get better in your activities each day!
To sum up, StepsApp is a must-have tool for everyone who is going to lose weight or develop a habit of walking. We have not found any significant disadvantages there, so we believe you will like it!