Are you too busy to take up painting, but still want to bring some color into your life? Well, you're in luck!
We've scouted the top apps to color by the number your own pictures to unwind with a good coloring session. These apps let you unleash your inner artist and unwind after a long day. You'll get to use your own pics and watch them come to life with every stroke of your finger
Who needs a canvas and paint when you can color by number on your phone? Trust us, these apps will have you feeling like a regular Picasso in no time. Let's get into it!
PixelArt
This app offers a creative and addictive way to pass the time, relieve stress, and just have some good old-fashioned fun. It is not only addictive but also perfect for all ages and occasions.
Let's start with how easy it is to color in the images. All you have to do is tap or drag your finger on the right number with the correct color. Don't worry if you go over the edges; the app will ensure that you are always within the borders. It's that simple!
Now, let's talk about the lib. With hundreds of coloring pages, you will never run out of options. Whether you prefer animals, flowers, or holiday decorations, the library is always updated with new content. Plus, you can pick the complexity lvl that suits your prefs.
Above that, the app lets you pixel-color your own shots. You'll get to make your own coloring pages by simply adding snaps from your cam roll. Let your creativity run wild and make your own 8-bit image.
The app makes color switching extremely easy. With just one tap, you can progress with another color. And don't forget to save the result and share it with pals.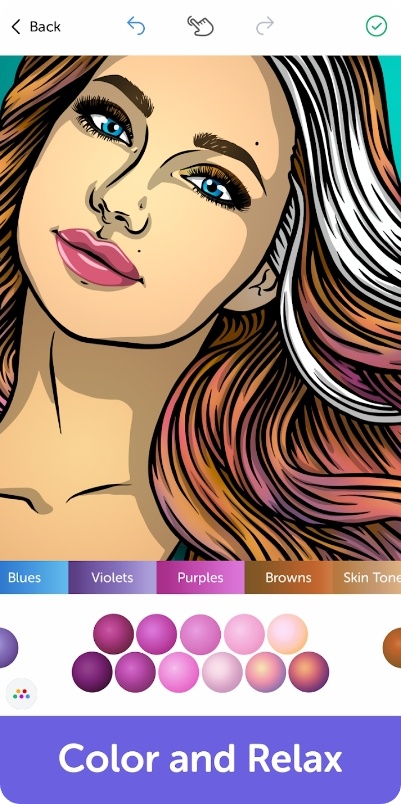 You may also like: 9 Best Apps to Easily Turn Photos Into Sketches
Recolor
Tired of the daily stress and need a fun way to relax? Well, with this app you can practically color your stress away. It covers over 5K of untie coloring pages, so there's no shortage of creative inspiration here. From mandalas to fantasy to famous movies, there's smth for everyone. And with more pages added daily, the possibilities are endless.
But it isn't just a solitary experience. Join the largest coloring community to share and view drawings. And don't forget to import your own pics and drawings to color and share with pals. That's right, you can turn your pics into coloring pages here.
And with hundreds of available colors, 70+ palettes, and dozens of coloring options, you can try different styles every single day. But wait, there's more! The app offers 4 daily images and each is free until the next one comes out. You can claim free pics at any time of the day, no worries.
And if that's not enough, feel free to try over 80 filters and outlines to finalize and personalize your art, you can truly make it your own. The free version is fully usable, but you can pay to unlock more features.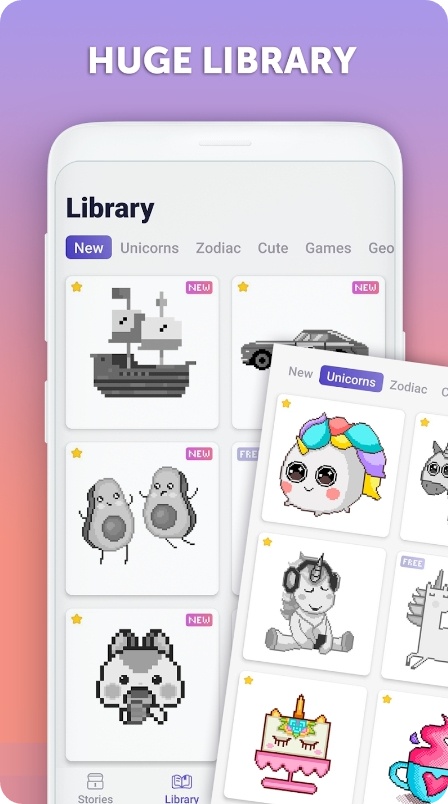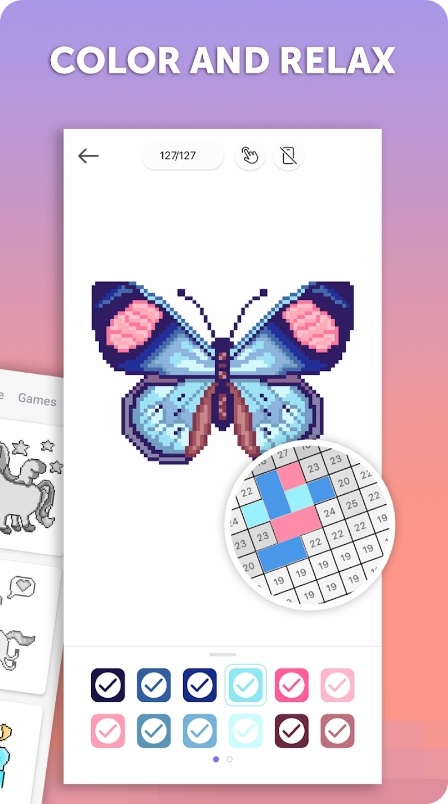 Crayola Color Camera
It's a handy coloring app that is a blast to use. First of all, the ease of use is unparalleled. You'll get to take any pic on your cam roll and with just a few taps, transform it into a colorable work of art. The special filter options allow for customization, and the silly stickers are just too fun to resist.
But that's not all, folks! The app also allows for some silly fun with its selection of stickers such as costumes and speech bubbles, adding an extra layer of creativity to your already colorful creations.
However, you won't be able to use this app as a coloring book. No, you'll have to print the results and color them with real crayons or markers.
But what really sets it apart is its celebration of diversity. The app supports products that promote inclusivity and diversity for children of all backgrounds and abilities. It allows for even more self-expression and celebration of the unique qualities that make us all special.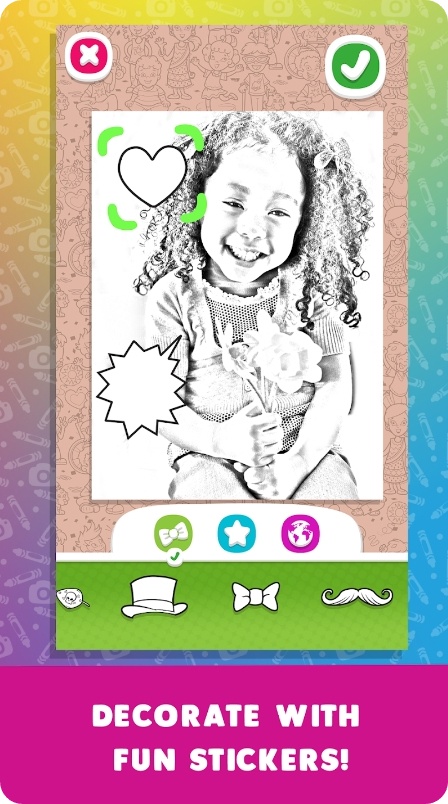 Pixel Art
Tired of boring coloring books with no direction or purpose? This one is for you, then. It's a fun and creative way to relax and spend your free time. The app covers over 15K images you could try, and there's no shortage of options for any taste and mood. From mandalas to flowers and even 3D objects, you'll never run out of exciting coloring options.
One of the coolest aspects of this one is the flower garden section. It lets you generate your own garden (predictably) and earn rewards for your art. Plus, with new pics added daily, you'll never run out of fresh ideas for your next masterpiece And if you're feeling especially artistic, try out the 3D coloring games for even more depth and detail.
But the best part? You can even upload your own pics and pixelate them for a personalized coloring exp. And with time-lapse sharing and helpful coloring boosters, you'll feel like a pro in no time.
The color-by-number system ensures that you always know what shade to use and where. It makes it impossible for you to go over the edges, too.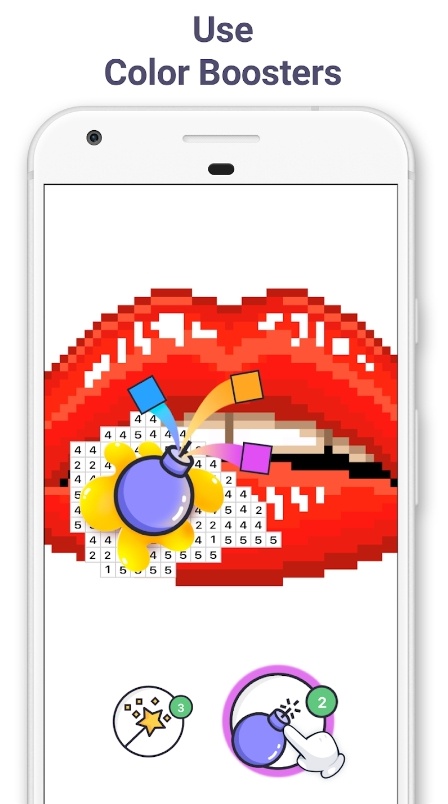 Check also: 11 Free AI Art Generator Apps From Text
Color by Number
This app lets you dive into a world of pixel art and stress relief. This app has got it all: easy color-by-number, diverse painting tools, and a thriving community of creatives. It's an ideal tool to de-stress after a long day, and it helps to unleash your creative potential as well.
This app covers a vast scope of pixel art pics for both newbies and experienced colorists. With popular themes and unique content, you'll never run out of options.
But the fun doesn't stop there. The app also lets you import pics from your cam roll to turn your memories into color-by-number masterpieces. And with a thriving community of enthusiasts, you can share your creations and discover new art from others.
However, it's not just about the coloring. This app comes with diverse painting tools that make coloring even more fun. And with inclusive and diverse art from different cultures and artists, you'll be promoting creativity and inclusiveness in your own way.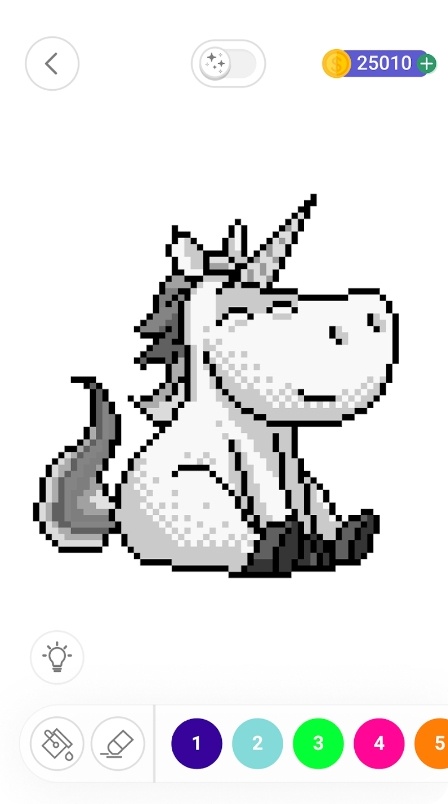 Tap Color Pro
If you need a new and exciting way to unwind, give this app a try. It will certainly keep you entertained for days. The app covers over 29K coloring pages in over 30 categories. From animals to mandalas, there's truly smth for everyone.
The designs and patterns are absolutely stunning, and the colors are so vibrant and eye-catching. They're updated every day to give you a fresh batch of new and exciting pages. You won't ever run out of options! You can also turn your pics into coloring pages here.
And you'll surely like how easy it is to use. No need to worry about getting lost in the complexity of the app, as all the coloring games are super user-friendly. All you need is to tap on the areas you want to color, and voilà! You're on your way to creating a beautiful masterpiece.
And if you're not so good at coloring within the lines, there's no need to fret. The app comes with a color-by-number syst, which guides you on which colors should go where. Plus, it provides a feeling of satisfaction when you watch everything come together so perfectly.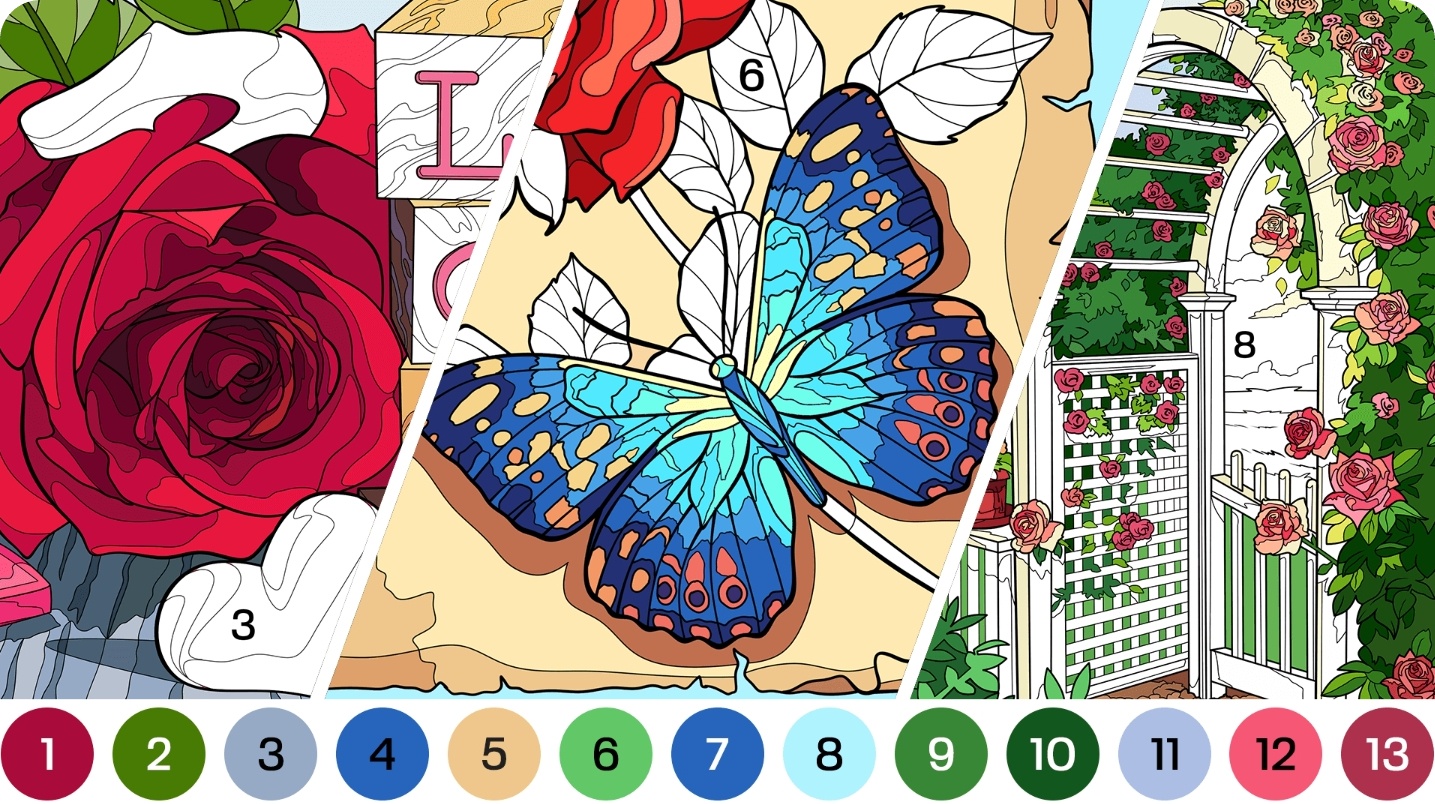 You may also check: 9 Best Old Photo Restoration Apps
Paint By Numbers Creator
Lastly, there's an app that lets you make your own paint-by-number artwork. This is the ideal tool for both adults and kids who want to turn their fave snaps into beautiful paint-by-number patterns. Whether you want to color a pic of a beautiful sunset or your fave pet, you can do it all with this app.
The creation process is simple and efficient. All you need to do is open any image file or snap a picture with your cam. The app will then transform it into a paint-by-number outline pattern and optimize the paint palette.
Not only can you color and paint your creations directly on your device, but you can also print them and color them on paper. This gives you the opportunity to truly bring your pages to life and showcase your artistic skills.
What's even better is that you can easily share your patterns and color tables with others. This makes an ideal app for those who want to collaborate with mates and fam on artistic projects.