Fireworks Run is an enjoyable action game for both kids and adults. The game doesn't require registration and Internet access, so you can play it whenever you want.
And if you feel nostalgic we recommend you play Tetris games – they are just as easy as this game!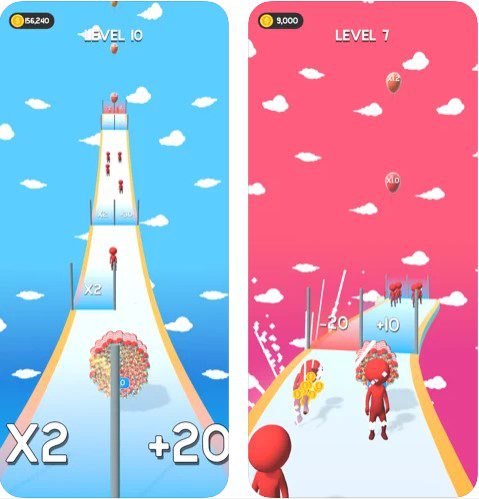 When we open the app, we see the start page. At the bottom of the screen, it says how to control the game. At the top, you can see the balance of coins. The player controls a rocket that flies along a certain road.
The main point of the game is that you need to choose the squares in such a way as to increase the number of points scored during the flight. It is not recommended to shoot down people, because the number of points decreases.
There are also squares in the game that reduce the number of gained points. They should be avoided At the end we see a beautiful fireworks display. The earned coins are needed to buy new levels.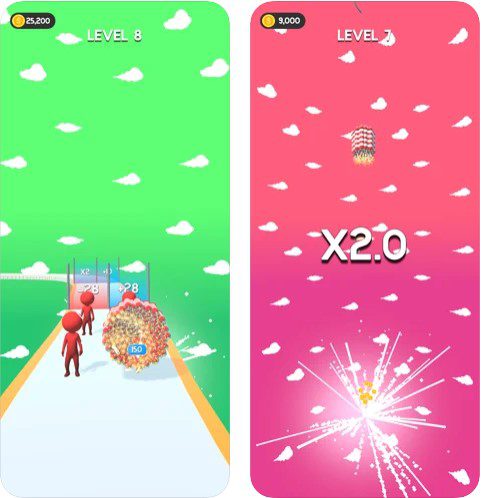 This game's design is cool. The interface of the game is very bright, colorful, but cheerful to look at. In every new game, the background changes its color. The graphics quality is high. The technical support of the app is good, users can communicate with the developer and complain about appearing problems.
If you want to spend your spare time with pleasure and forget for some time about all your daily worries – this app is definitely for you!
We also recommend you check the best castle-building games.