Do you hate waking up early mornings? In this case, we have found an excellent solution for you – Sleep as Android. The app allows you to monitor sleeping phases and guarantees a pleasurable awakening. Plus, it installs in a couple of seconds. This is certainly a great bonus!
We can recommend more apps for your sleep – sleep talking recording apps.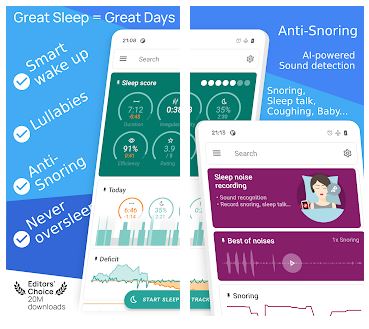 In comparison with other smart alarm apps, Sleep as Android tracks your sleeping circles and wakes you up in the most optimal one. Another interesting feature of this app, it offers you to use natural sounds. For example, you can wake up to the sea sound, birds singing, the sound of rain, and so much more others.
By the way, these natural sounds will help you to fall asleep much faster. Additionally, you can even adjust the volume as you wish.
Moving on, Sleep as Android stores all information about your sleeping. So, you can keep track of such indicators as sleep duration, deficit, deep sleep %, irregularity, and etc.
This tool allows you to detect snoring and monitor sleep respiration. Or, the app can simply recognize and record your talks while sleeping. Besides, in this app, you will find various sleeping tips and necessary notifications.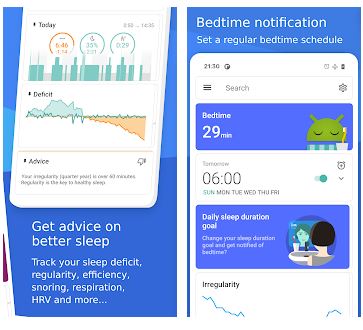 The next feature of this app that many users will find very useful – it is able to simulate sunrise with a help of a light bulb. So, there is no need to listen to irritating sounds! In addition to the aforesaid, Sleep as Android supports various smartwatches and heart rate monitors.
As for the app's interface, it is very simple to navigate. Sleep as Android comes with an intuitive design. So, you don't have to be very tech-savvy to find out how to use this tool.
And to analyze the sleep talk that you have at night you can download the specific apps.
As a whole, we have not found any negative feedback from users, However, we have to mention that this app comes with 2 weeks trial, ads, and in-app purchases.