Basketball has become a global trend, which is now reflected not only in sports. Fashion, YouTube, TikTok and Instagram recommendations, and much more show how this sport has influenced all our lives.
The top basketball players are well-known all over the world, and it's no surprise. Children, teens, and even adults still gather on the playing fields to enjoy this challenging but fascinating sport.
But sometimes you can't, and that's where mobile games come in – they allow you to play basketball anytime, anywhere. Here we have collected for you the best offline basketball games, which you can play with friends or gaming bots.
If you adore sports games, then you can also try these best gym simulator games.
Basketball Stars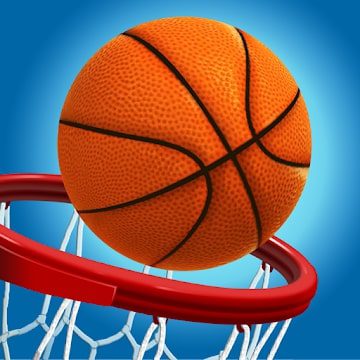 In Basketball Stars, battles take place between two players on the same half of the field. There are two types of battles in the game: shot to the basket for time and shot to the basket with a block.
The first type of battle between two players is simpler because your victory is influenced only by your skill to hit the basket.
Another player is throwing balls simultaneously with you, but you do not interfere with each other. The victory is calculated from the largest number of points.
The second way involves competition between two players. You can block throws, move aside, make false smells with the ball, and so on. Here it all depends on your ability to fool the enemy.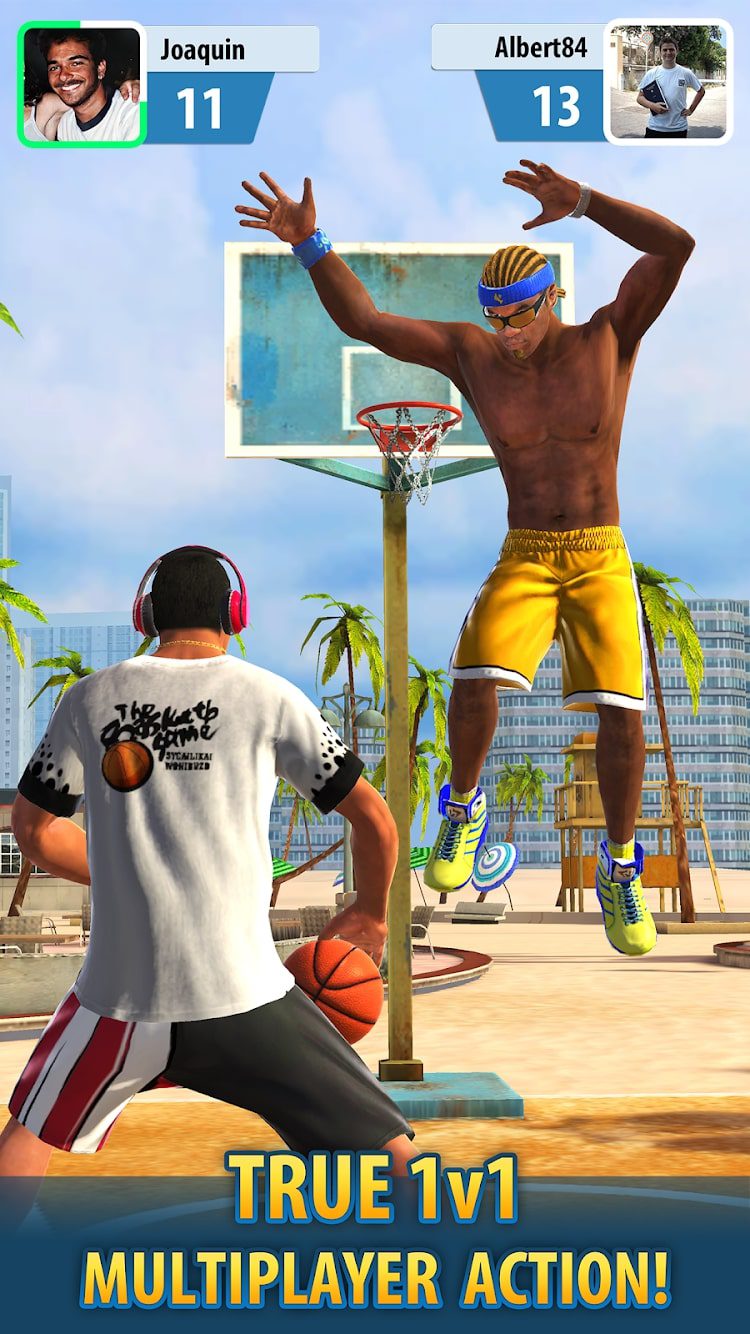 As long as you hit the ring, the ball is in your hands. As soon as you miss or the ball is knocked out, it goes to your opponent and now you try to knock it out.

You may also like: 11 Best Offline FPS Games for Android
Rival Stars Basketball
Rival Stars Basketball is a very interesting and unique game that is hard to tear yourself away from. Each game starts with a team throwing the ball around the ring.
You will have cards with attack and defense characteristics, they throw the balls around the basket and score points.
Next, need to attack a player on the opposing team. You have to choose the right card and go one-on-one with the enemy.
You never know who the enemy will be, and guessing your opponent's attack and defense metrics is very difficult.
You need to think over your combat tactics to lose weak cards and then hit with strong ones, or vice versa, to gain an advantage at once and then give up.
Swipes, good reactions, and the ability to choose the right moment will help you. Sometimes you will have to take the ball away from the enemy, knocking it out of the hands of the basketball player.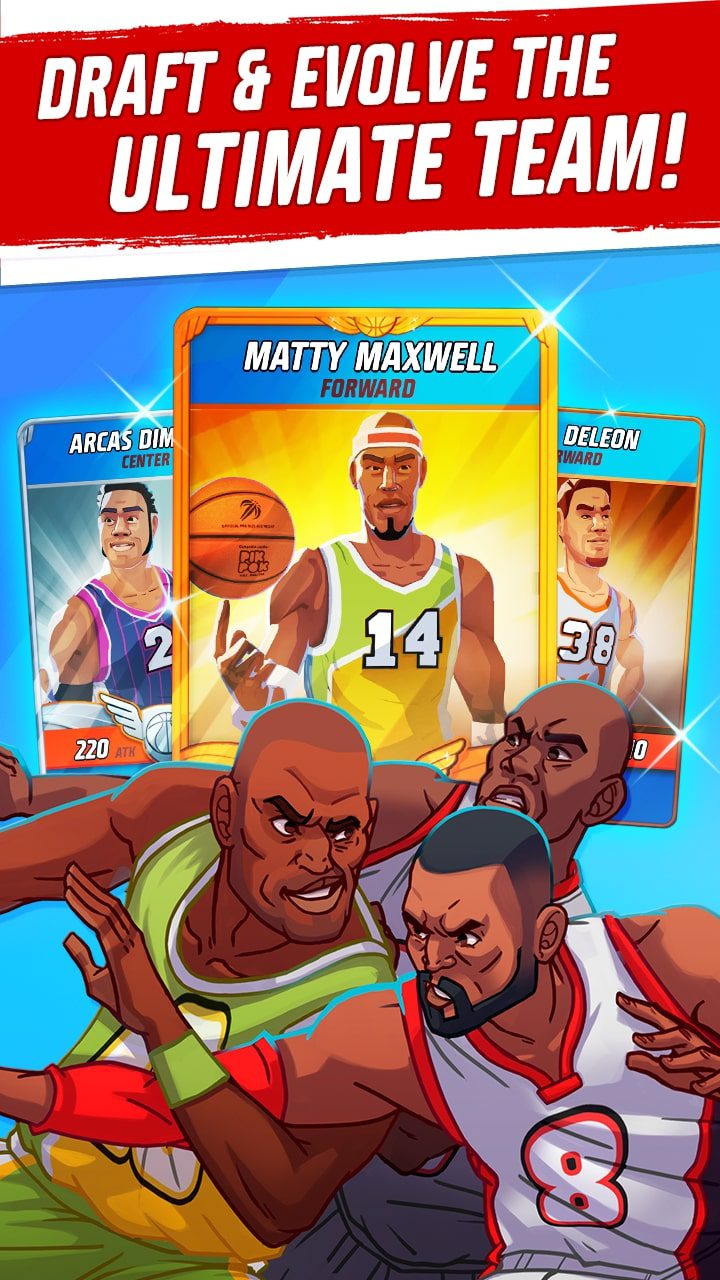 You will also take part in shots at the basket and other game matches. It is necessary to choose the right moment, get close to the ring, and score. Your victory or defeat in the arcade part affects the final result of the game. The player can use the standard set of cards or assemble a dream team.

Basketball Fantasy Manager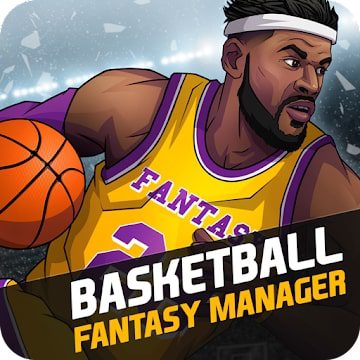 Did you always dream of being the coach of an NBA team? Then this simulator is for you.
In Basketball Fantasy Manager you can manage one of the teams of the National Basketball Association or create your own dream team.
Collect player cards, take part in tournaments and climb to the top of the virtual table.
At first, you'll be playing in simple leagues, where they charge $500 for participation. It will also give you the same amount for winning, but then things will get more interesting.
For example, you can invest $7,500 and win as much in one game – that's like 15 games in league one.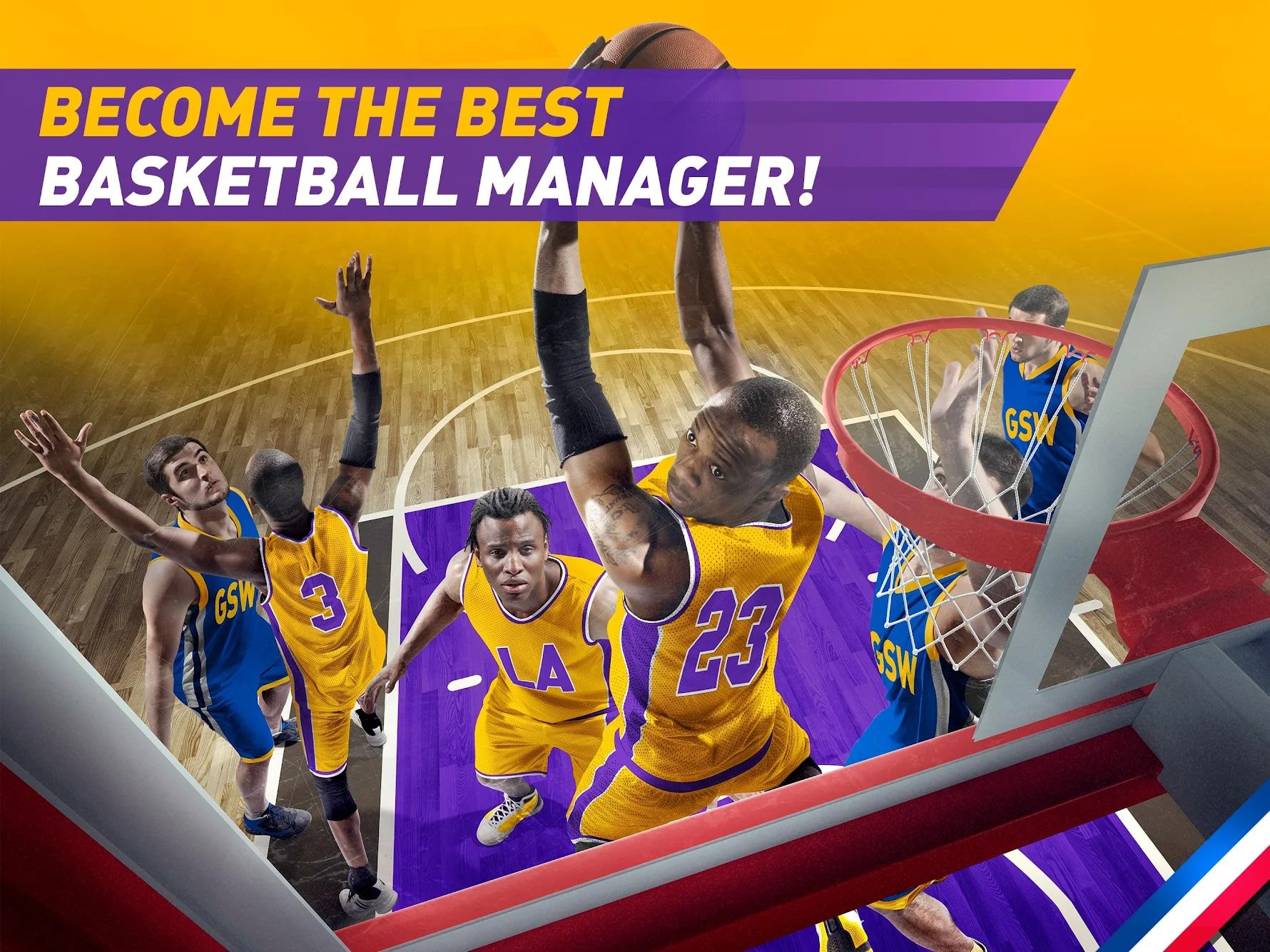 The more money you have, the cooler your equipment will be, the better your balls and extra accessories will be. This is important because, in basketball, everyone tries to stand out from the crowd with their looks.

NBA LIVE Mobile Basketball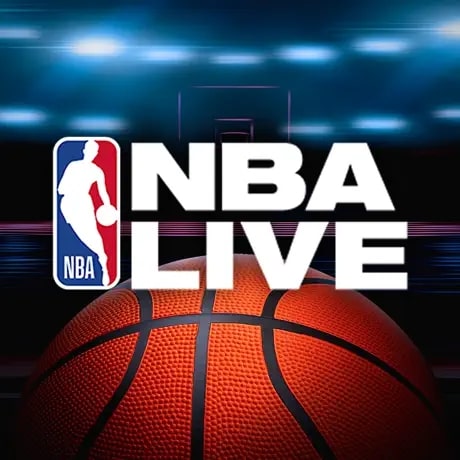 Try your hand at being the head coach of an NBA all-star team. Install the NBA Live Mobile app and begin your journey to the pinnacle of glory.
The updated game allows you to take part in person in season 7 of the National Basketball Association. The game is as close to reality as possible thanks to great graphics and up-to-date information.
Be warned: there are advertisements for partner companies. Get access to new uniforms, and open courts, and become the best.
After installing the game, create a personal account to start playing. You need a constant internet connection to shop and communicate with other players.
Because of in-game purchases, there is an age restriction: users over 14 years old are allowed to take part in the competition. Use in-game currency to buy extra props. Become a big basketball legend with NBA Live Mobile.

Basketball Mania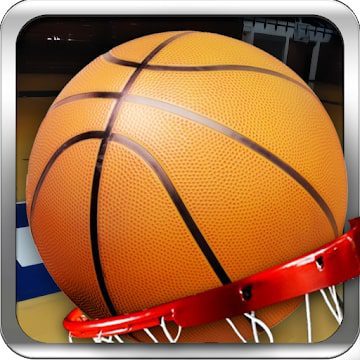 Sports game Basketball Mania is the exact hit the ball in the basket.
Each ball must hit the target for a certain amount of time. The game consists of five levels of varying degrees of difficulty.
Periodically you will be given the opportunity to fight at the level of reflexes. Your player will give a pass to the team and you have to help him with the trajectory.
The transition to the next level is possible when you reach a certain number of points.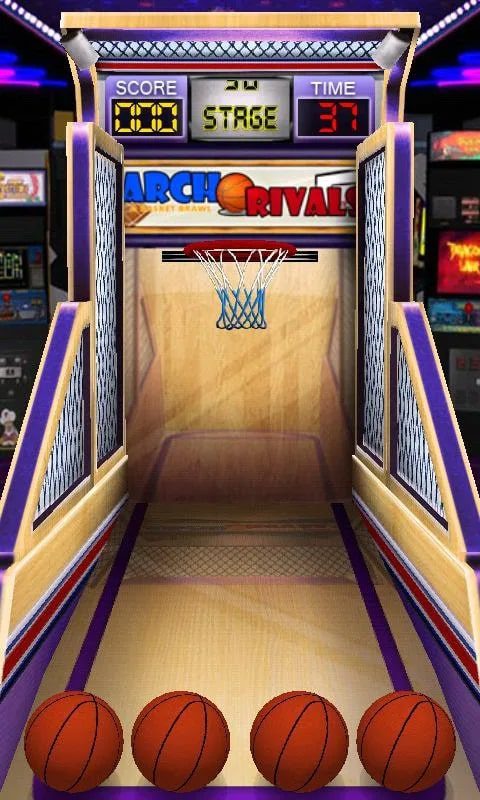 This is an interesting and exciting game in which you need to develop the skill and agility of their movements.

Fanatical Basketball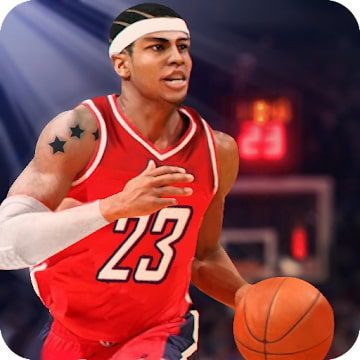 The Fanatical Basketball app may be the most popular mobile game for basketball fans.
It offers a completely unique experience that is sure to please true NBA fans. The game offers simple gameplay, more akin to an arcade game.
Yet, it contains all the elements and minutiae of the NBA that you can think of.
As you play, commentators will use popular phrases from NBA history. While the characters do their best to make you feel like you're watching a real action-packed NBA game.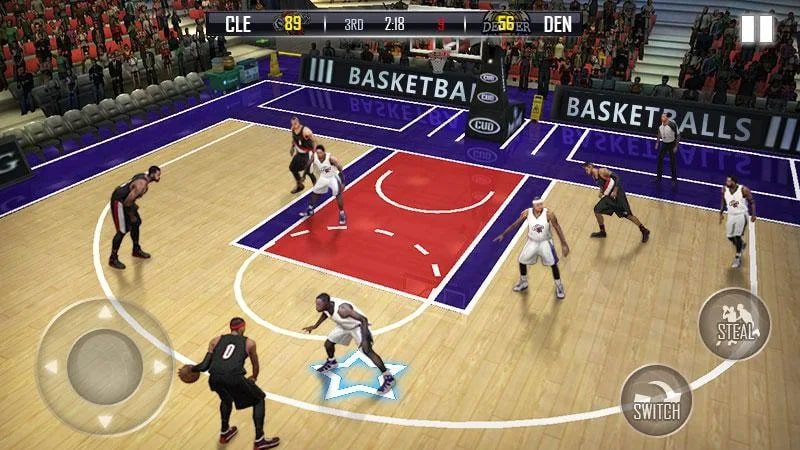 NBA fans who love action and aren't too concerned with realism will love Fanatical Basketball.

You may also like: 9 Best Archery Games for Android
Basketball Arena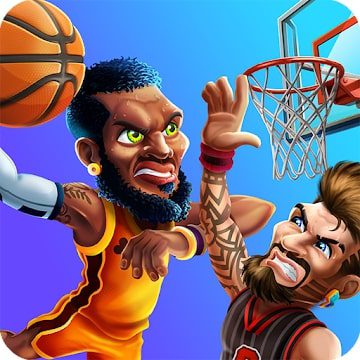 Basketball Arena is a colorful game with a built-in online matchmaking mode.
It opens up the possibility to fight against real players in PvP one-on-one mode.
Yet, the main feature that got this game into our review is the ability to play offline.
Develop your character's abilities and skills. Full compliance with the rules and techniques of the game is not limited to the regulations. Take the ball away from your opponent and score as many points as possible.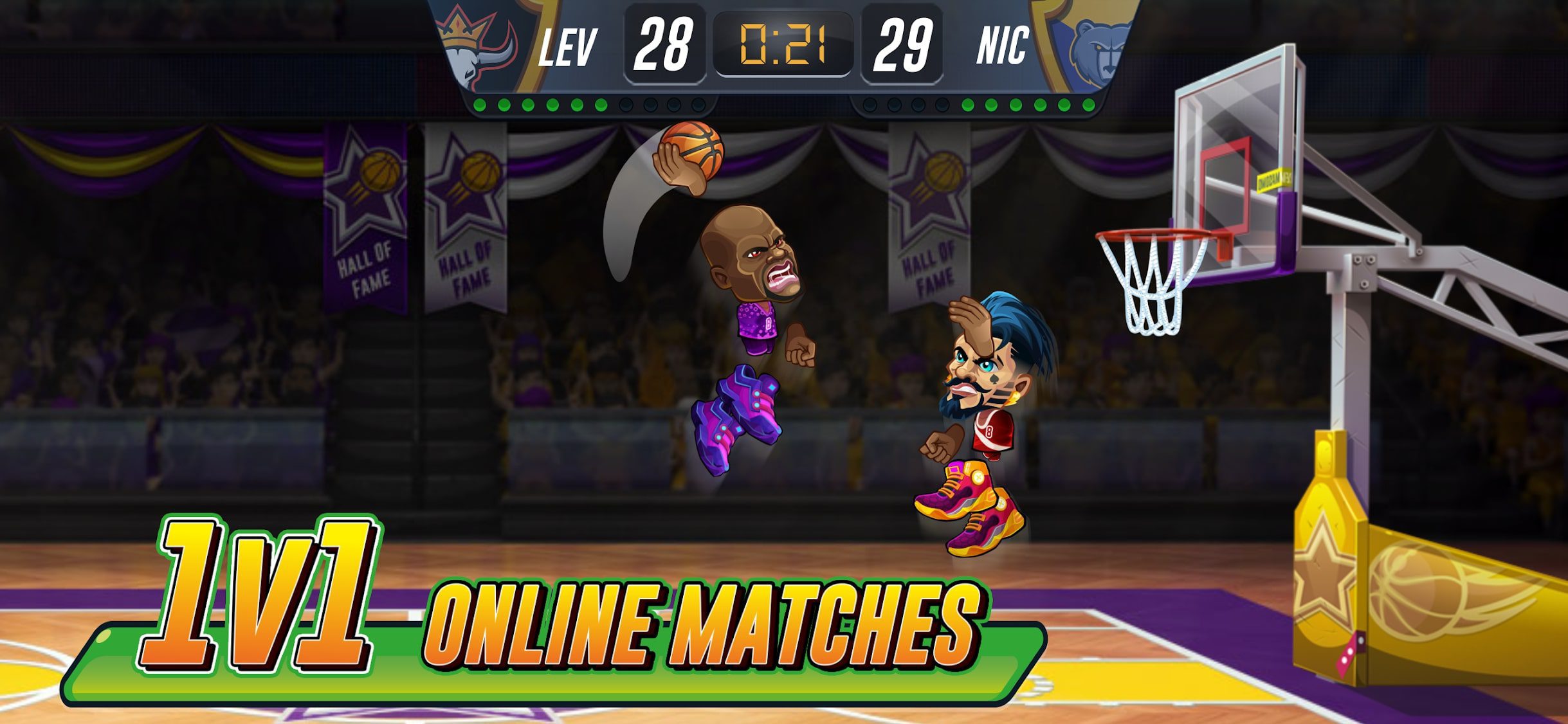 As your rating goes up, you'll be able to unlock new characters. Upgrade your player and take the top lines in the ranking table.

Basketball Life 3D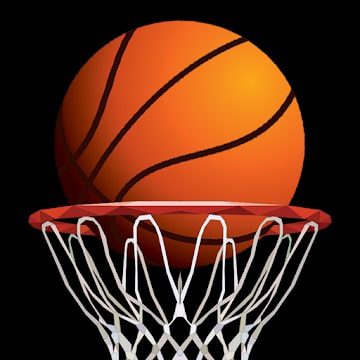 Basketball Life 3D is an exciting basketball-themed mini-game with over 30 games.
Throw the ball into the ring and get points, throw it from the slide, twist it on your finger, throw the required number of times, and much more.
Each level is a new game, rules, and walkthrough. You get special points for successful attempts and passing.
Sports game fans should immediately fall in love with this game, other users need to spend a little more time in the game for the same result.
The game is made at the highest level. The graphics are nice, the controls are easy and you understand what you have to do to win.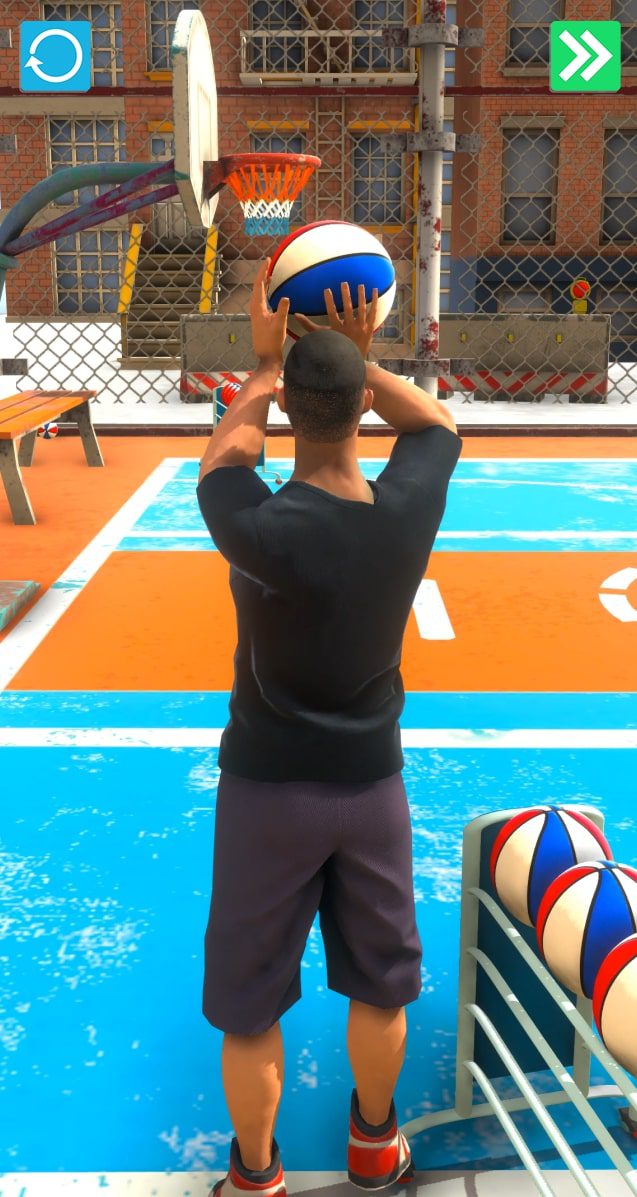 There are elements of arcade, strategy, and a little bit of sports simulation. Besides, the game can be played for free, without any monetary investment.

Basketball Slam!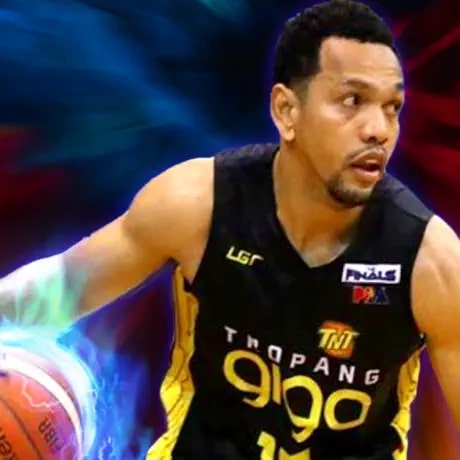 Already feeling the unique atmosphere of a basketball game? With the Basketball Slam mobile game, you can easily get into the main team of the Philippine Basketball Association.
Get closer to your favorites – take part in the most serious scrimmages and win.
The battle for the ball takes place on a regular field, involving 2 players from each team.
You do not need to know basketball perfectly to enjoy the game. The gameplay is simple and straightforward, so there are no age restrictions.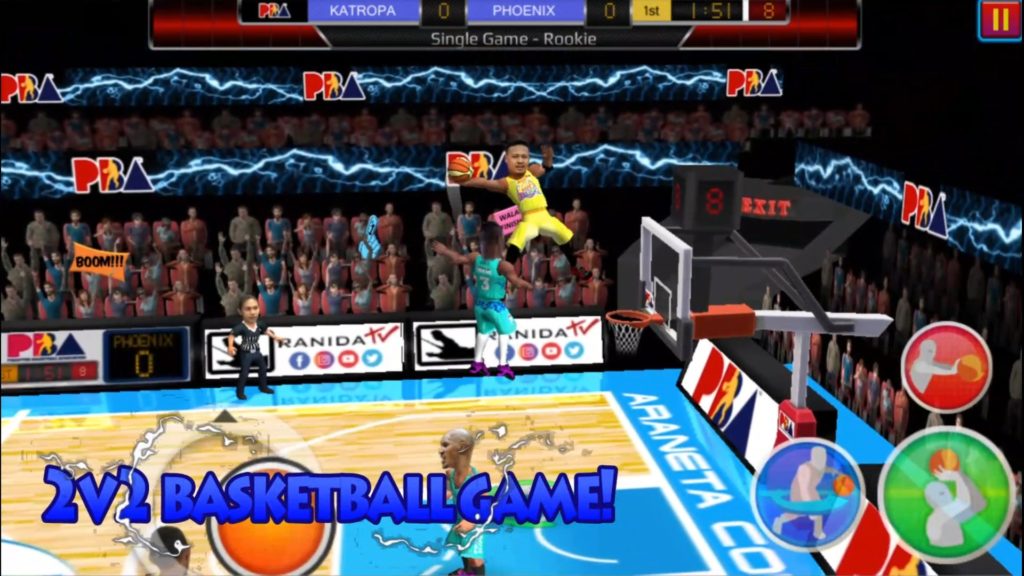 Choose which team you will play for. Take part in the battle for the Governor's Cup, Commissioner's Cup, and the grand prize, the Philippine Cup. Download Basketball Slam and bring your free time with pleasure.

Ultimate Basketball General Manager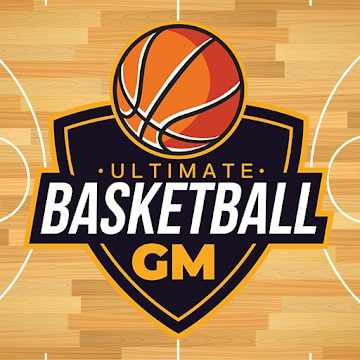 Become a basketball coach and make life much easier for your team.
Develop further potential and coach the team and find new solutions to its problems. Watch the team members play and guide everyone on the right path.
Improve buildings, win duels for most trophies, fight the best players in the game, choose a good team and overtake everyone in the rankings.
Save money for big purchases, play with popular stars, make good deals, and enjoy. You will act as the coach of the basketball team and make important decisions during the game.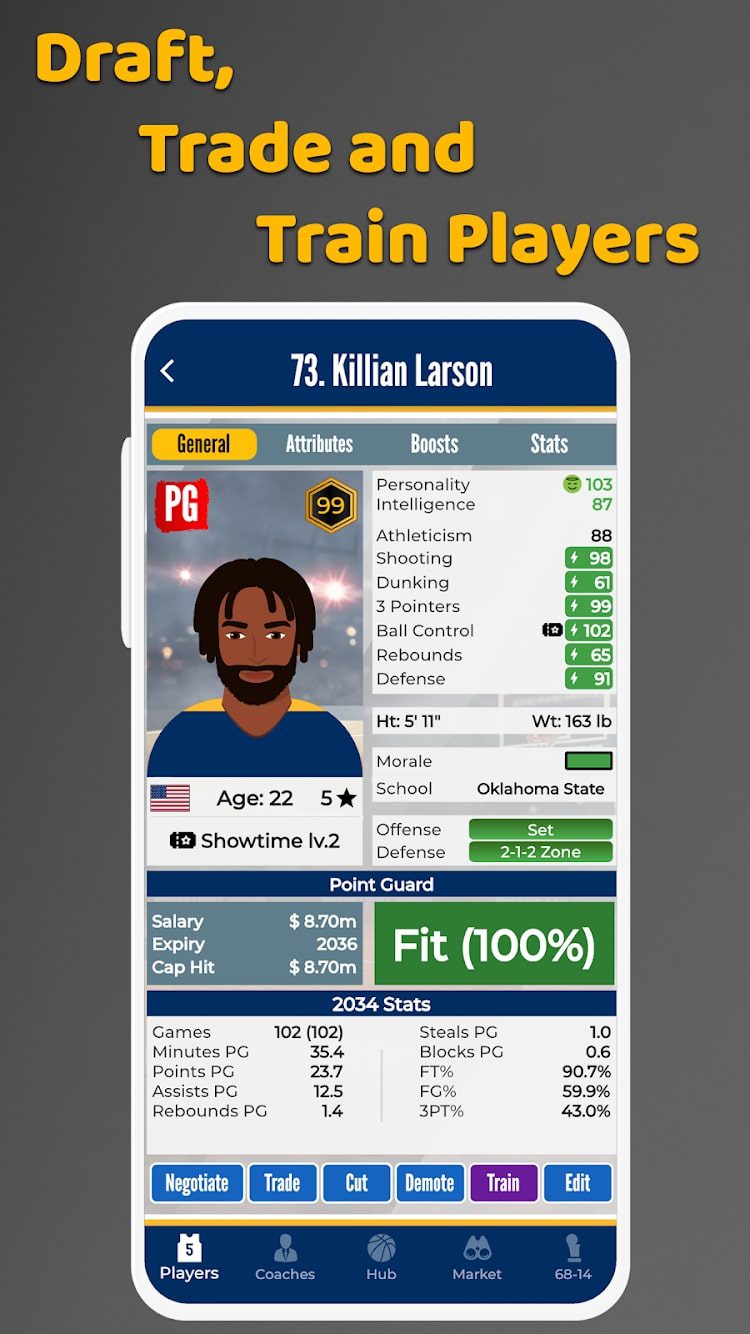 At first glance, it may seem that the outcome of the game depends only on the quality of each player. But the game allows players to win through their ability to think and analyze.

Street Basketball Association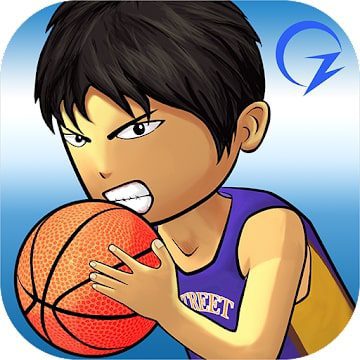 Street Basketball Association is a sports game where you will manage a professional team.
In this game, you will take part in street matches against experienced opponents. Get ready for exciting matches that will take place in 2×2 formats.
Control the basketball players and make incredible tricks and shots to outsmart your opponents.
Score as many points as possible. Masterfully take away balls from your opponents and do not give them not a chance to win. Improve your team rating and take part in various tournaments and championships.
The game features several modes, 3 levels of difficulty, and the ability to play with real players.

NBA 2K Mobile Basketball Game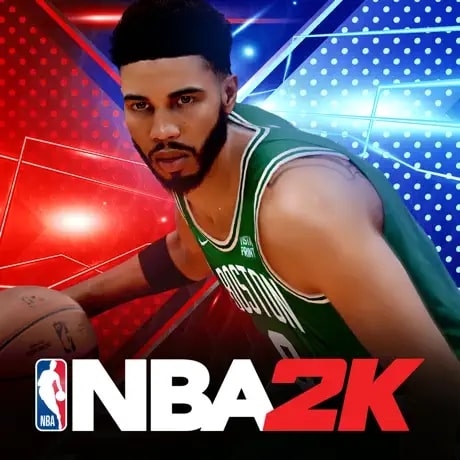 NBA 2K Mobile Basketball Game will allow you to plunge into the world of sports and become a real basketball player.
With this game, you will be able to play anytime and anywhere, no matter where you are.
Create your dream team and confront other players online with more than 4000 basketball players from the past and present. All of them are available in this game, and you can add any of them.
The game offers many different modes, including a mode where you can create your own player and level up. It also offers a coach mode where there are many different drills and exercises. Choose the type of field and number of throws in team mode.
Also in the game, you will have to collect cards from famous basketball players. Get different awards for winning tournaments and competitions.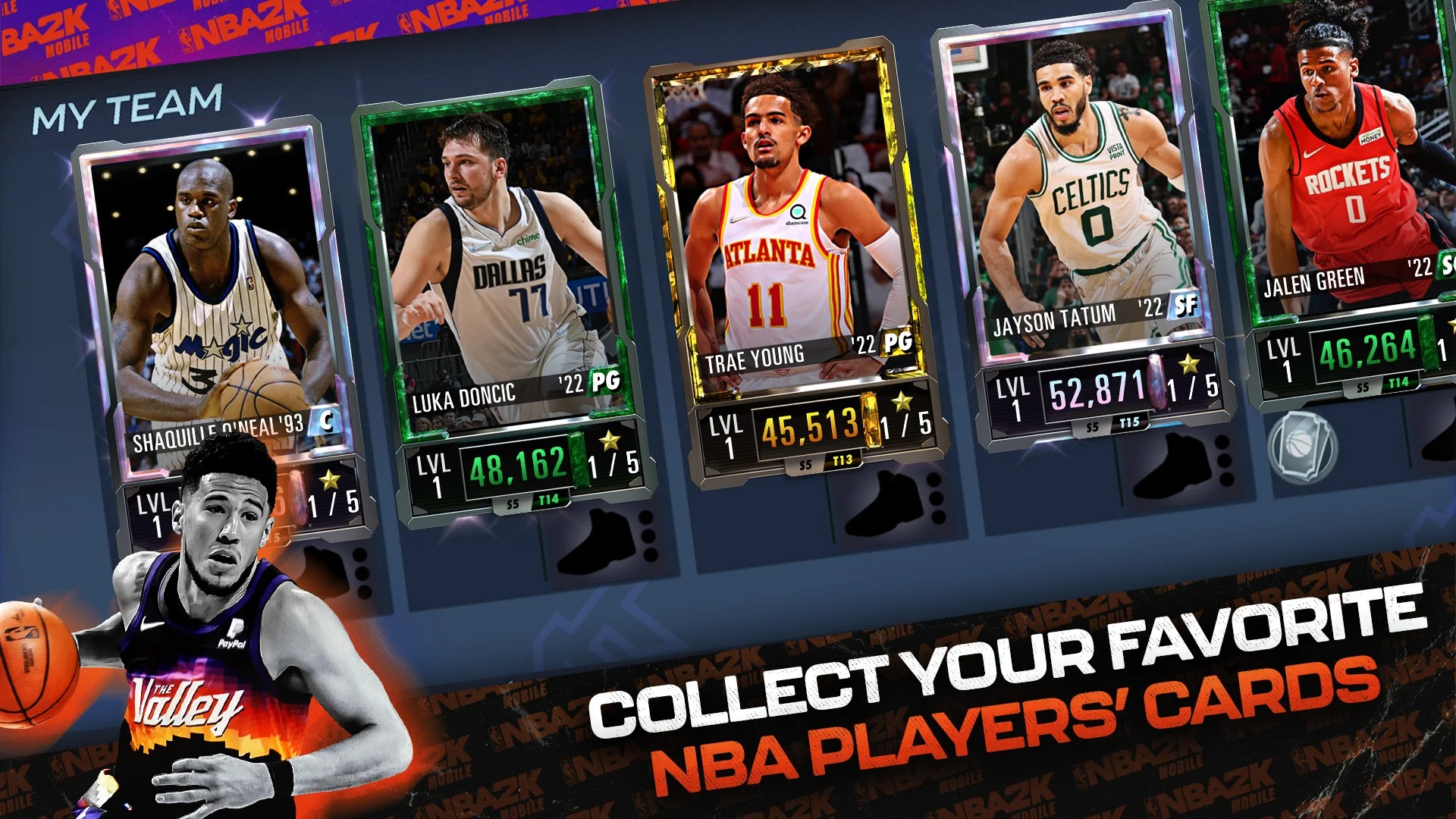 Play with real people by connecting to the same court. Connect a paid subscription to get extra options.

You may also like: 11 Best Games Like Banished for Android & iOS
Mini Basketball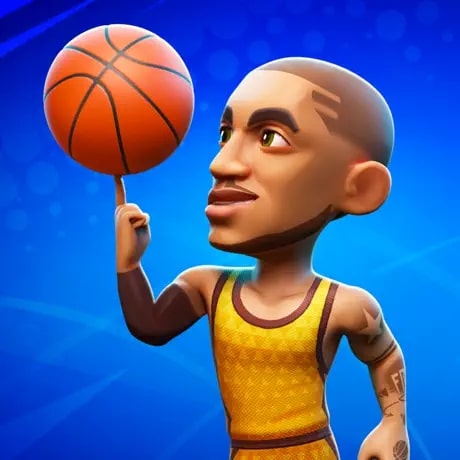 Mini Basketball is a game that invites users to discover an exciting world, where you can choose your team and compete against other players.
You can improve your skills and strategies to win every game. Improve each player's stats and characteristics to make the whole team stronger and more resilient.
Besides, you can change the visual appearance of your team with unique uniforms and other items of clothing: logos, patterns, individual details, and so on.
Create your own team by choosing the most suitable ball and equipment for it. Get extra items of clothing after winning tournaments and competitions.
Also, each level in the game will be different and special, so you won't be bored visiting this app every day. The developers often offer updates.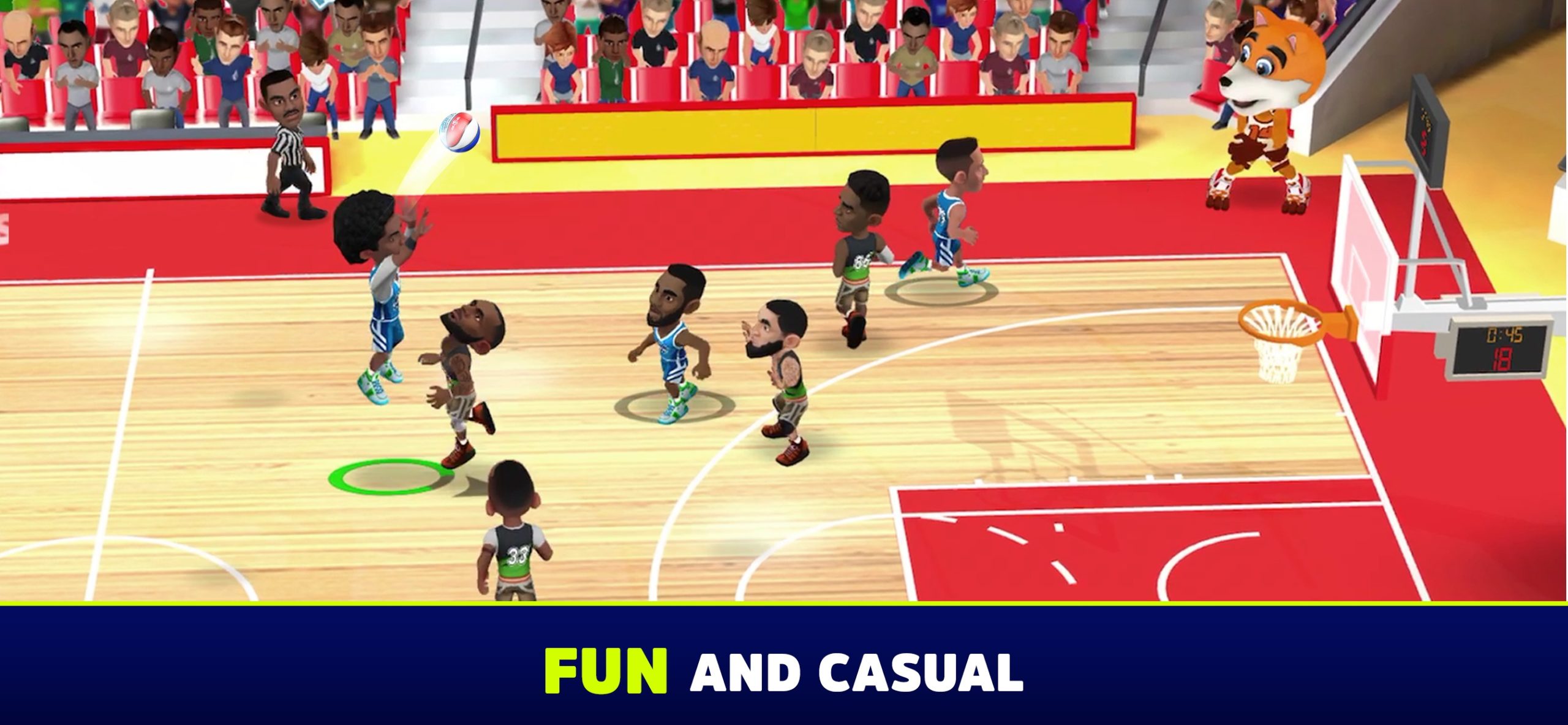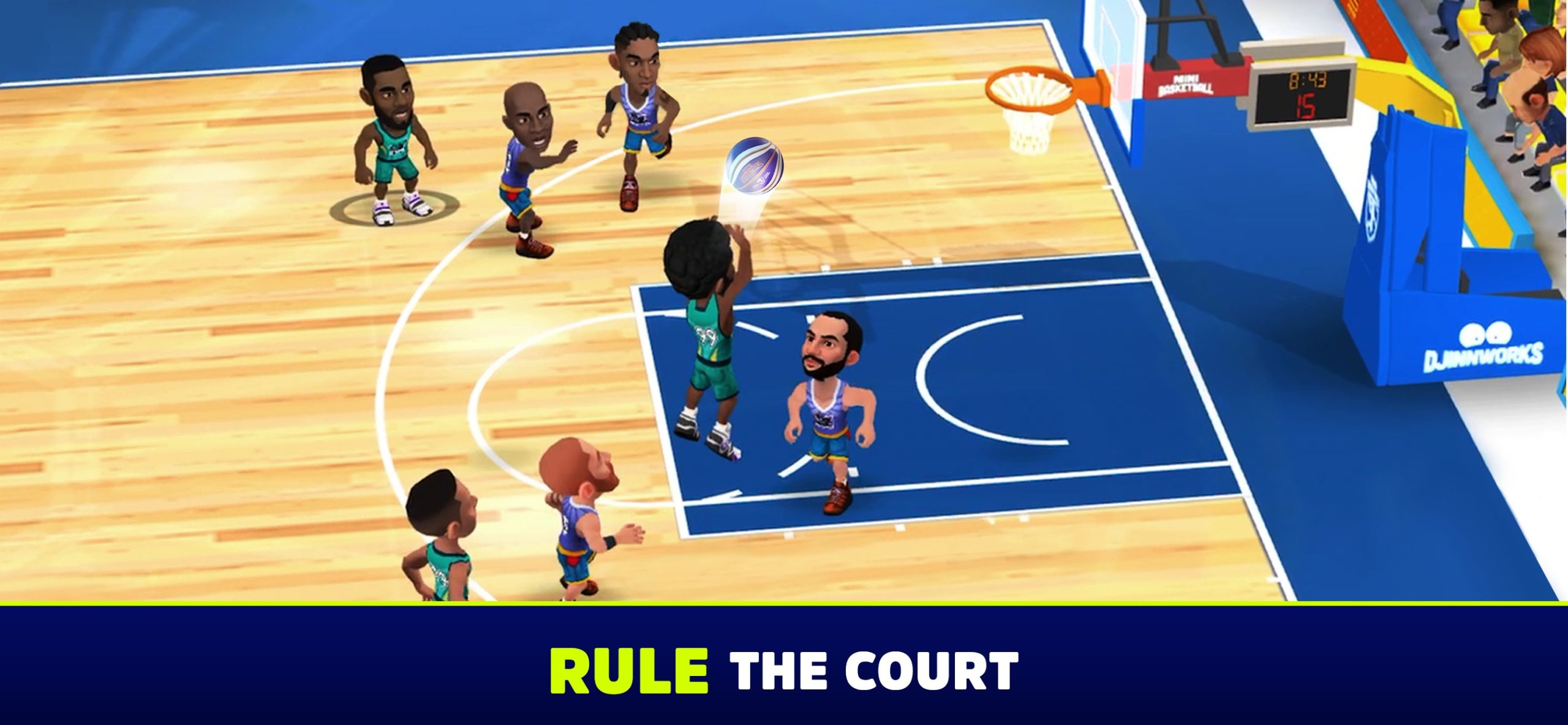 The game contains a lot of levels and tasks that will help you to become a real basketball pro. You can get different rewards and achievements for your success.