Are you going to play a board game with relatives or friends, but the cubes got lost somewhere? Is a board game night under threat? Don't worry, Dice Roller Simulator will help you solve this problem.
If you like rolling the dice you should also check these websites and apps.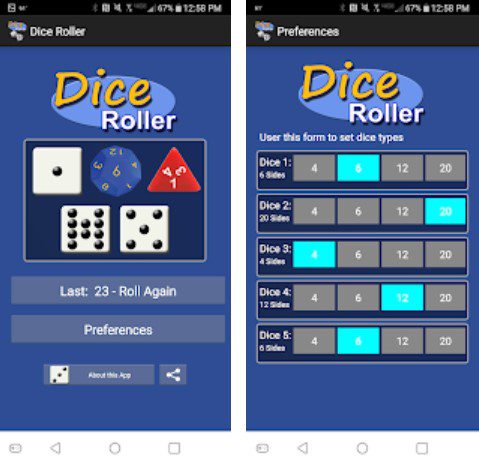 In the application, you can set the number of dies up to 5 and the number of faces up to 20, so Dice Roller Simulator is suitable for any game. Are you a monopoly connoisseur or an avid Dungeons & Dragons player? This app will come to your rescue.
The application interface is as simple and intuitive as possible: a window with five dies that can be activated or not, depending on the rules of your game, to set the number of cubes you need, you need to click on the icon.
Under this window, there is a rotation button and a settings button. There are 4, 6, 12, and 20 faces to choose from in the settings. Such brevity, however, will please most players. There is advertising in the application, but it does not interfere with the main functionality at all.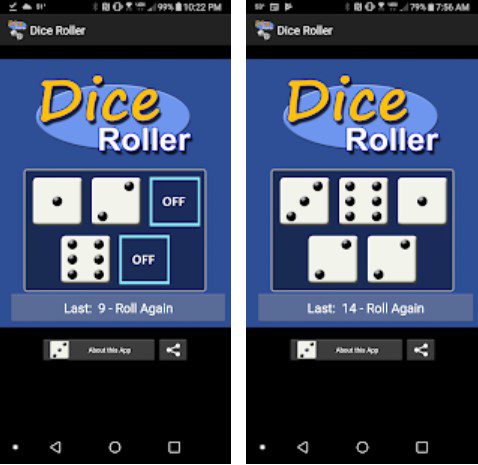 To start the rotation of the cubes, just press one button. The application will calculate the dropped numbers by itself.
And if you want to play more interesting games check out the article about Best Low MB Offline Games for Android.
Dice Roller Simulator is a good replacement for physical dice – a simple application, but with enough settings for any type of board game. If ordinary cubes are easy to lose, then this application will always be at hand.