DeviantArt is known for its extensive gallery of artwork, which anyone can visit virtually. There you can find inspiration and new ideas or just enjoy masterpieces. Along with this service, there are also others where you will find more options to browse.
Some have a stronger focus on contemporary art, while others will tell you in detail about the artists. Each of these best apps like DeviantArt has its own advantages, so we suggest you check them out for yourself.
If you want to see historical masterpieces in a new way, try bringing them to life with these best apps to animate still photos on Android & iOS.
Artfol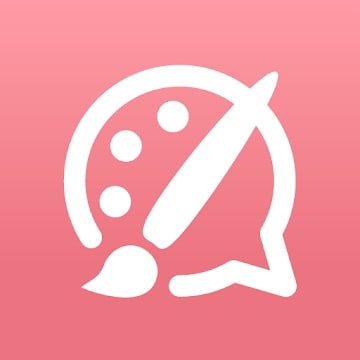 Artfol is an app for art lovers. Would you like to try drawing something really memorable? Here you can turn on your imagination and create a masterpiece!
The app has tools for professional drawing. What's more, you will be able to customize your page where you will post your artwork. The app's settings are pretty straightforward.
Here you can communicate with users of the program and share news about interesting drawings. You will be able to follow the channels that post the best works. It's worth noting that the criteria are the same for all people to come out in recommendations.
To make your masterpieces become popular, be active in groups, take part in certain activities, communicate. By the way, you may be invited to the battle, it's really exciting!
To make your profile look more aesthetically pleasing, choose the best pictures that people see first. Make your profile as eye-catching as possible. People can "Like" your artwork and mark it as the best.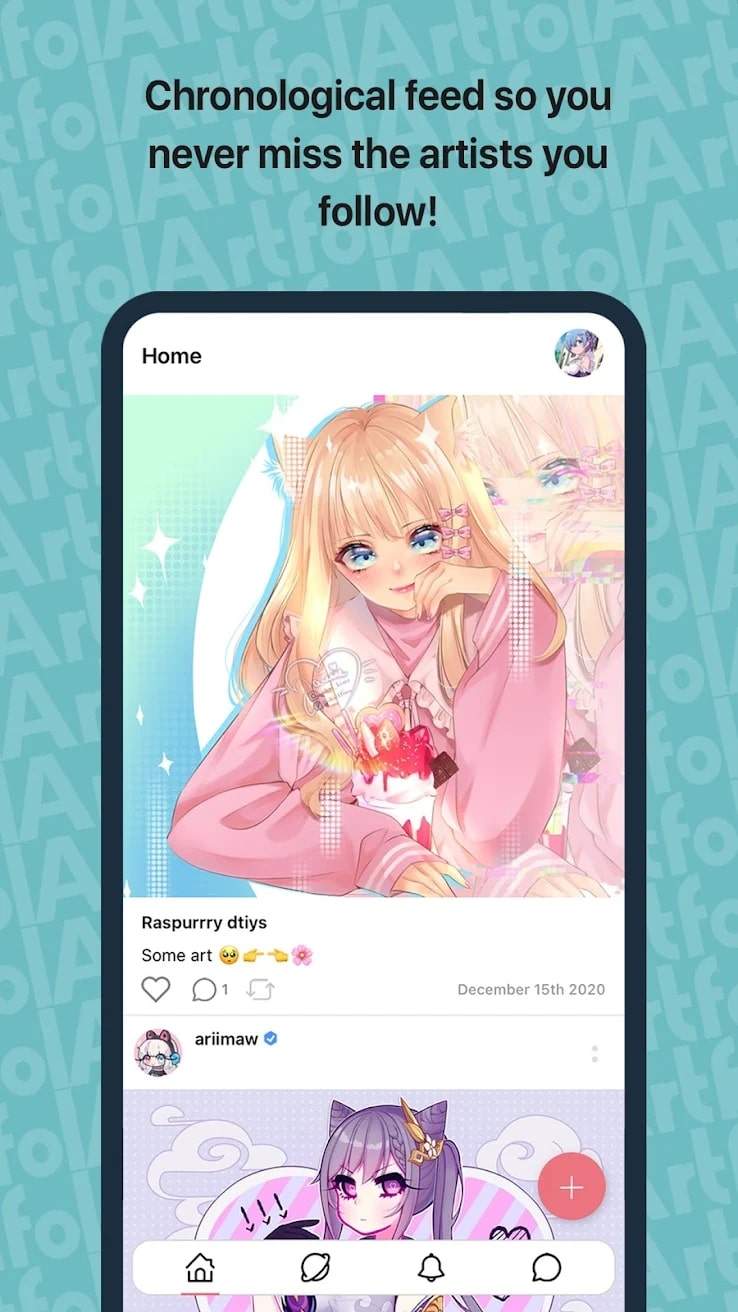 Also, write messages and leave them on the wall for further communication with like-minded people. It's worth noting that if you're not an artist, you should make your account a regular one. You will still be able to take part in discussions and see the work!


You may also like: 5 Best Last Minute Music Concerts Tickets Apps for Android & iOS
DailyArt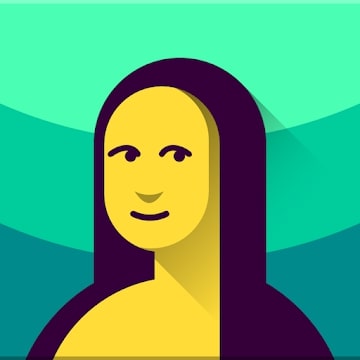 DailyArt is the ultimate art app. In this program, you can watch beautiful paintings, read about their creation, and much more.
Such a wonderful app can be installed by users from anywhere in the world because it is translated into almost all languages.
The developers created a special community where you can discuss interior details, paintings, and much more.
There are more than a million people talking about art. It is great because in this way the world becomes much more interesting! The program is packed with great features. Without any problem, you will be able to see biographies of prominent people who have painted pictures.
You will be able to find paintings to your liking. The best works are available for you and for sharing. Quickly learn about all updates thanks to in-app notifications.
All you have to do to view the masterpieces is to make your own account. The program will give you interesting information about Van Gogh, Picasso, and other figures.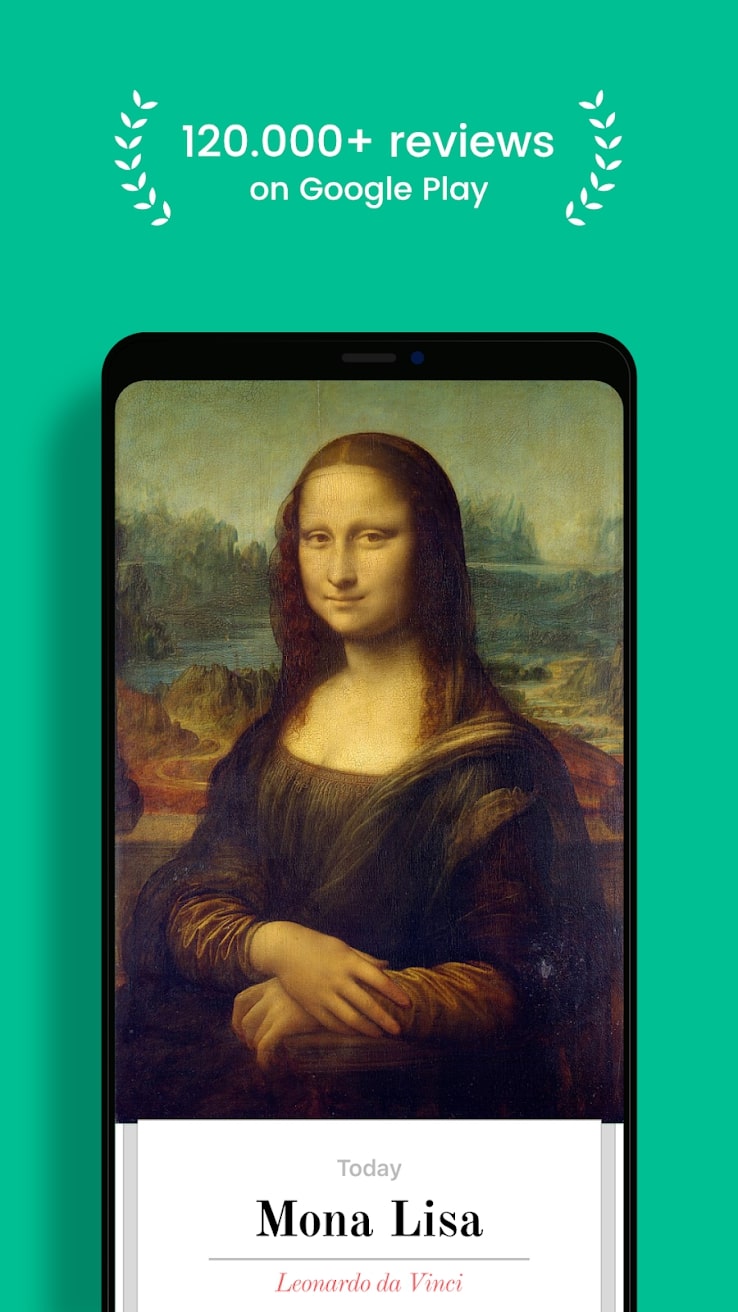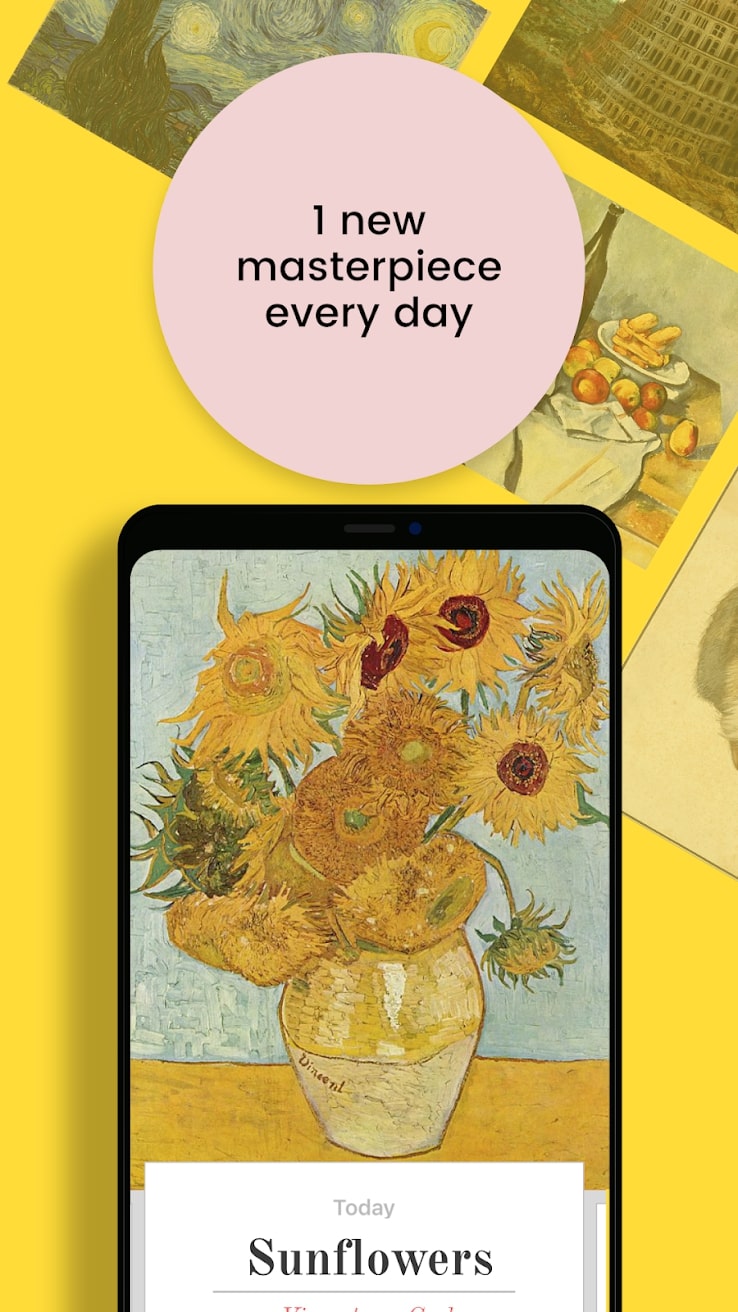 You won't need to look on the Internet for unnecessary data, as everything is laid out clearly. Besides, you'll learn a lot of information about the works and people the whole world is talking about. Chat about art, create masterpieces by yourself and be happy!


Artsy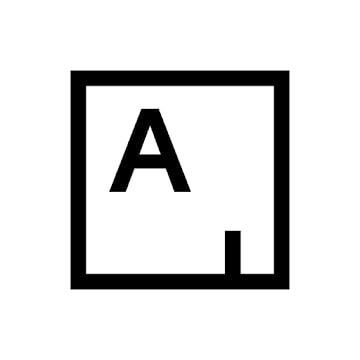 Artsy is an app for buying and selling paintings. This program is for art. Would you like to know more about it? Then download this program.
It is possible to find all the interesting things you've wanted to see for a long time. There are works by great artists. What's more, you'll be able to create your own masterpieces and auction them off.
You will be able to see the work of certain galleries, exhibitions. The program is greatly designed. There are notifications that will come to you when there is new art from a group or person.
The app will also give you similar people by works that you really like. On top of all of the above, you can shop for artwork here.
If you want to hang a painting in your home, you can order it from the app without any problem. The program has connections to many galleries and fairs around the world. It should be noted that you will also be able to put your masterpieces for sale.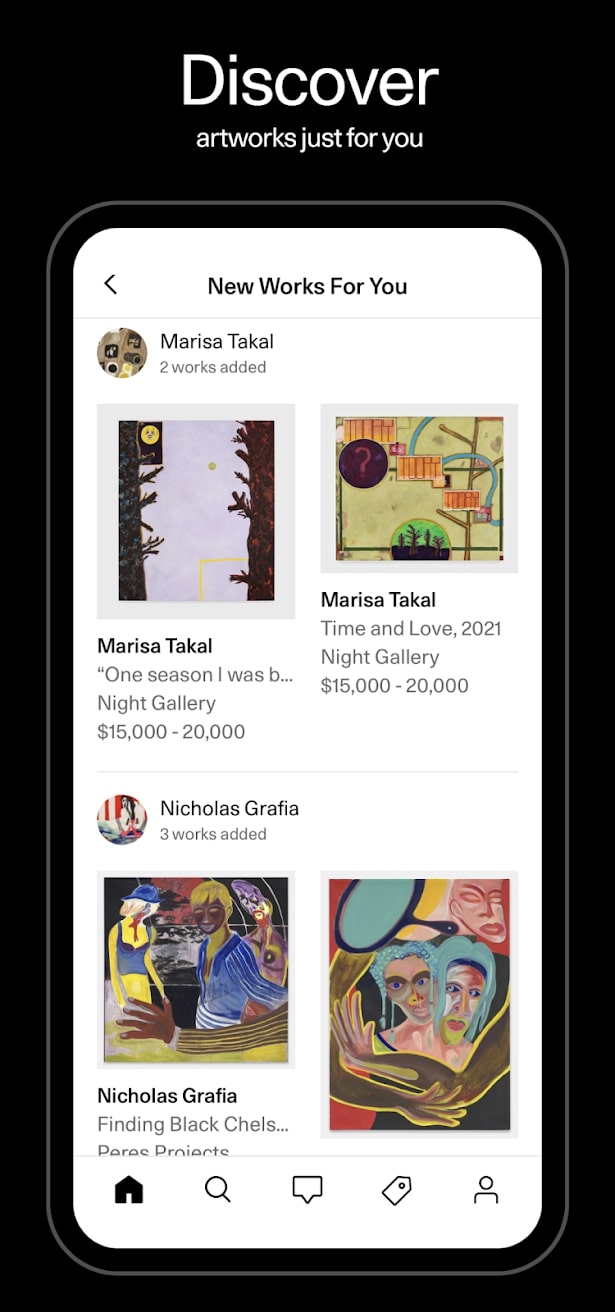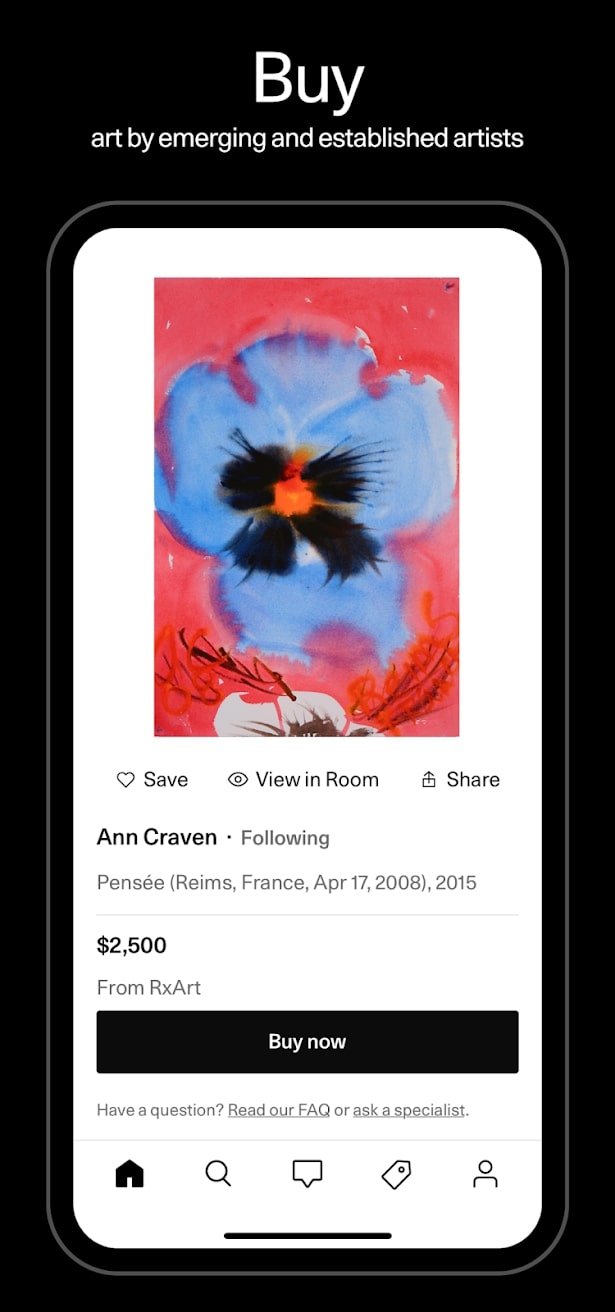 The prices of the works can be easily negotiated. Mass auctions often include the best works of artists, all of which you will be able to see and even bid on the price. The app has gathered a huge number of users who are interested in art.


Pixel Studio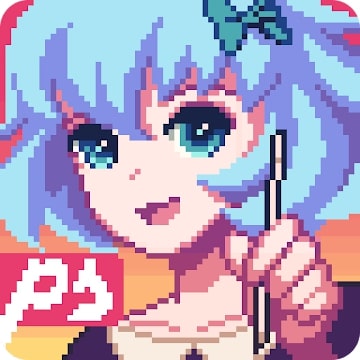 Pixel Studio is an app for artists who edit in this style. The program will suit you if you are a creative person and like to make new games.
You will be able to create images from pixels, put objects in motion. You can put music to your works, you can also save them to your Google Drive as needed.
The app also has a group in which like-minded people can communicate. A large number of advantages are gathered by this program. Such a great tool can be installed on any gadget, the work can be saved as a GIF and sent to relatives and friends.
Moreover, you will be able to create your own color scheme to select the pixel color. It's worth noting that you can adjust all the highlights and nuances of your masterpiece yourself.
The app uses many download formats, do not forget to copy your work in case of loss. Tools for comfortable work here are enough. There are color adjustments, all sorts of brushes, various inscriptions with many fonts for every taste.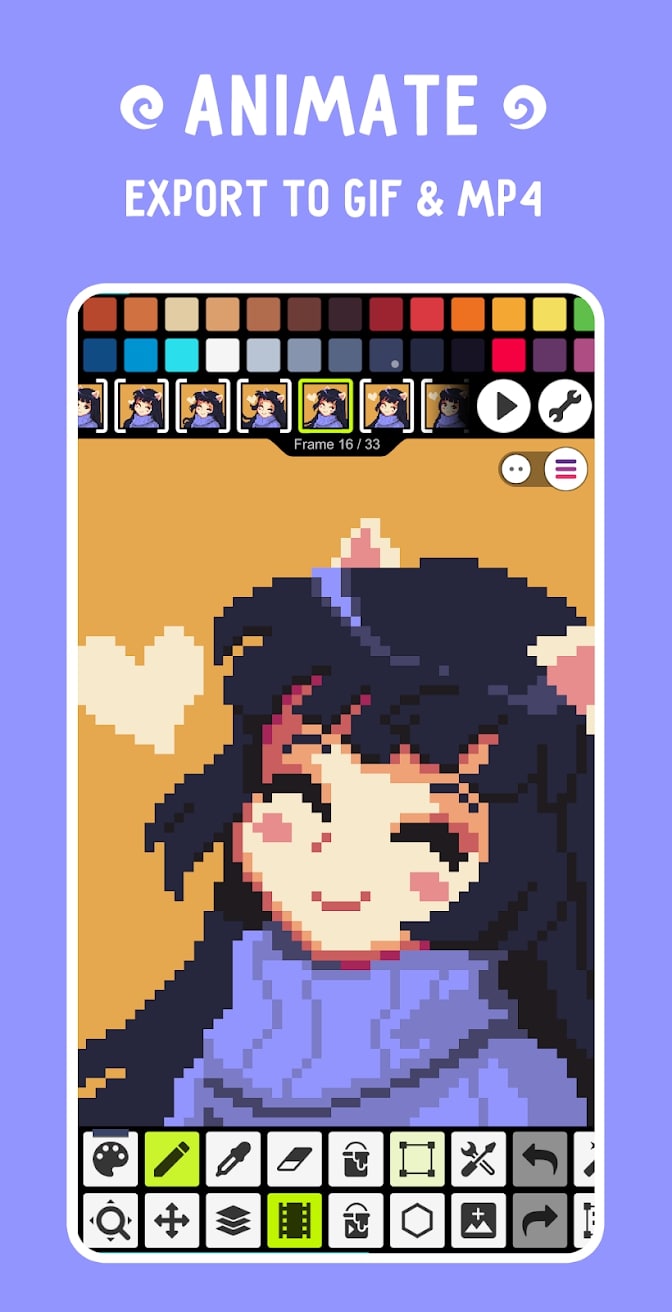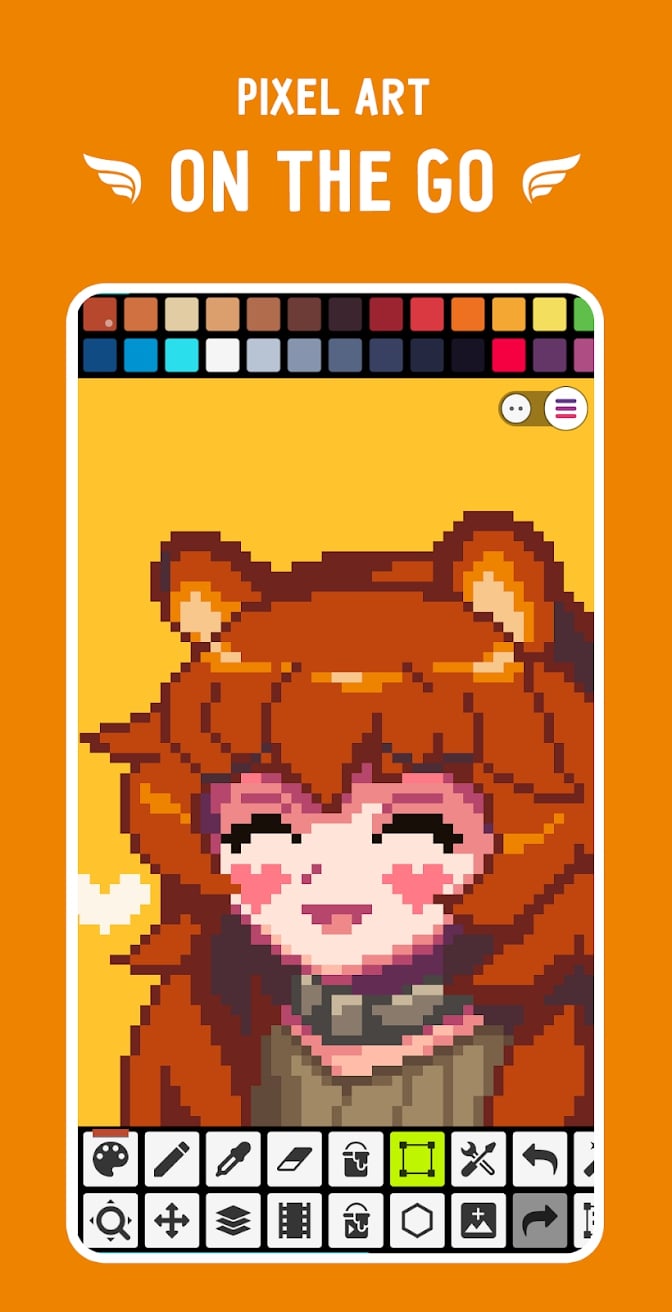 Unlimited canvas size is also provided. This is great! It's convenient to work at night thanks to the dark theme. You'll need a powerful device with a good memory for the program to work perfectly. Make your work unique!


Artly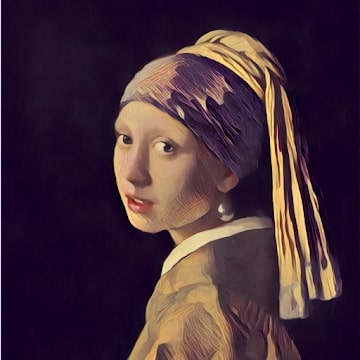 Artly is a program for studying the art of different countries and nations.
Would you like to know the customs of different peoples, how people of a certain country are painted? This app will give you all the information you are interested in.
Moreover, you will be able to take part in contests and guess the authors of famous works. You will also be able to take part in such games together with like-minded people who are interested in art.
Thus, you will have fun and discover a lot of information about people and their art. At first in the game will appear famous works and people from around the world. Then you'll have to really think hard and the questions will be about those personalities that not everyone knows.
There are various interesting tasks about the great discoveries, paintings, sailors, and more. It's all really exciting! There are also publications about types of painting, different genres of works.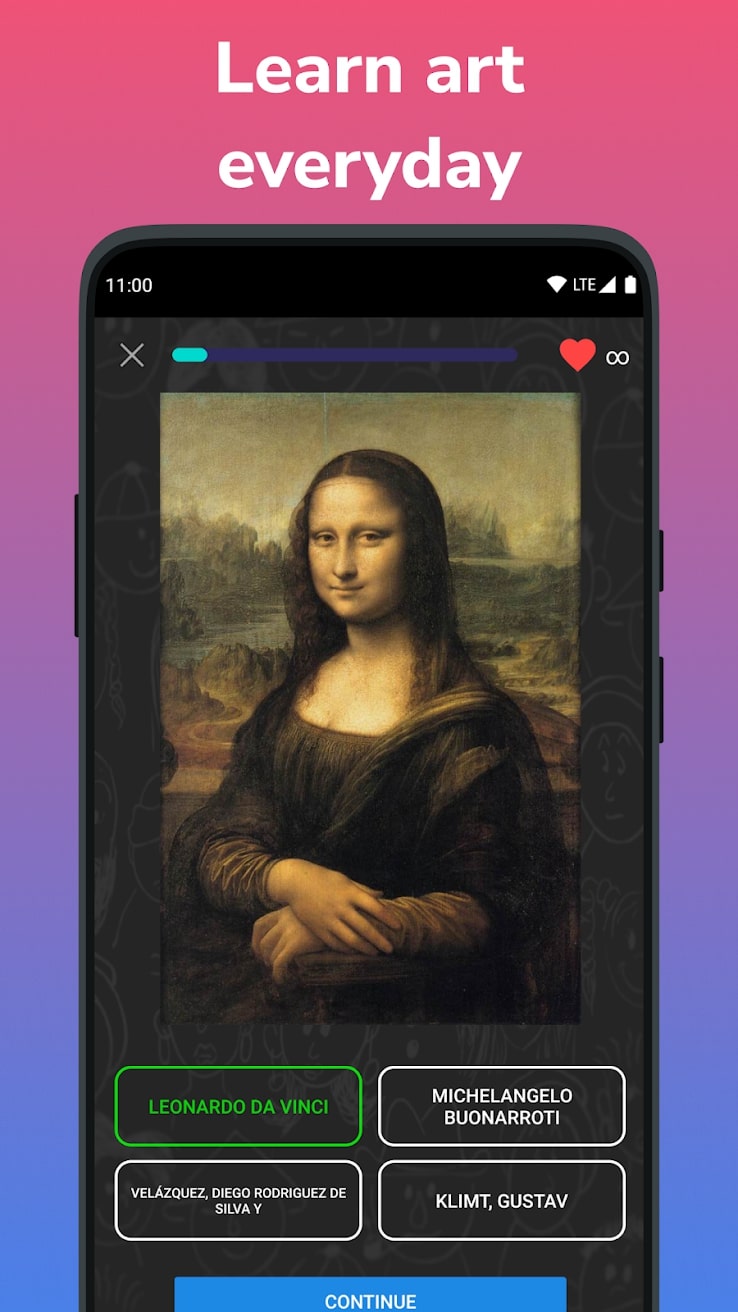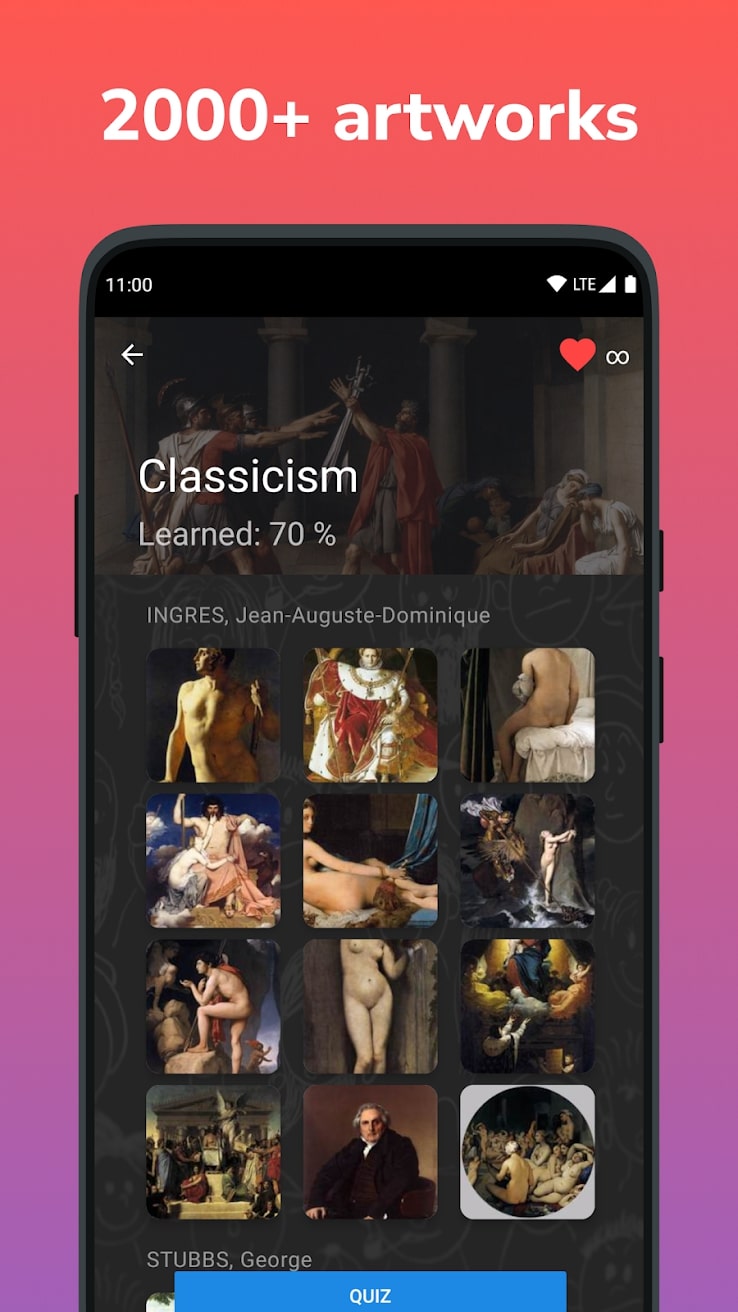 Furthermore, you will be able to take a survey on a particular work. You can look at works that are presented at exhibitions and museums. If you want, you can buy a course on specific times and personalities. Try your hand at new hobbies!


You may also like: 9 Best Apps to Easily Turn Photos into Sketches on Android & iOS
History of Art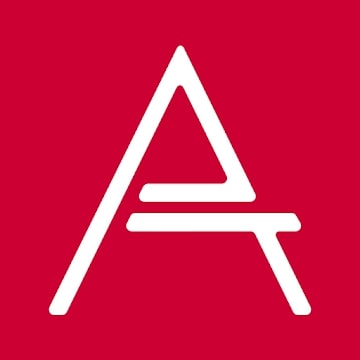 History of Art is an app about the history of nations and art. If you want to learn a lot but haven't been able to do it before, this program is for you. It presents the art of different countries.
The app has great functionality and is rich with ancestral culture, art, artists, and famous people. You can explore art from different generations and see how people lived in the old days.
You will look into every corner of the world and find out what the people did. A huge number of articles are available in such a great program. Everything is clearly written and there is no unnecessary information.
The program is convenient in that the messages will notify you of new works. Reading all the information is quite easy and you can quickly switch from one article to another, also see the works of art.
It's also easy to search for information in the special bar. The app is adapted for many countries, as it is translated into most languages.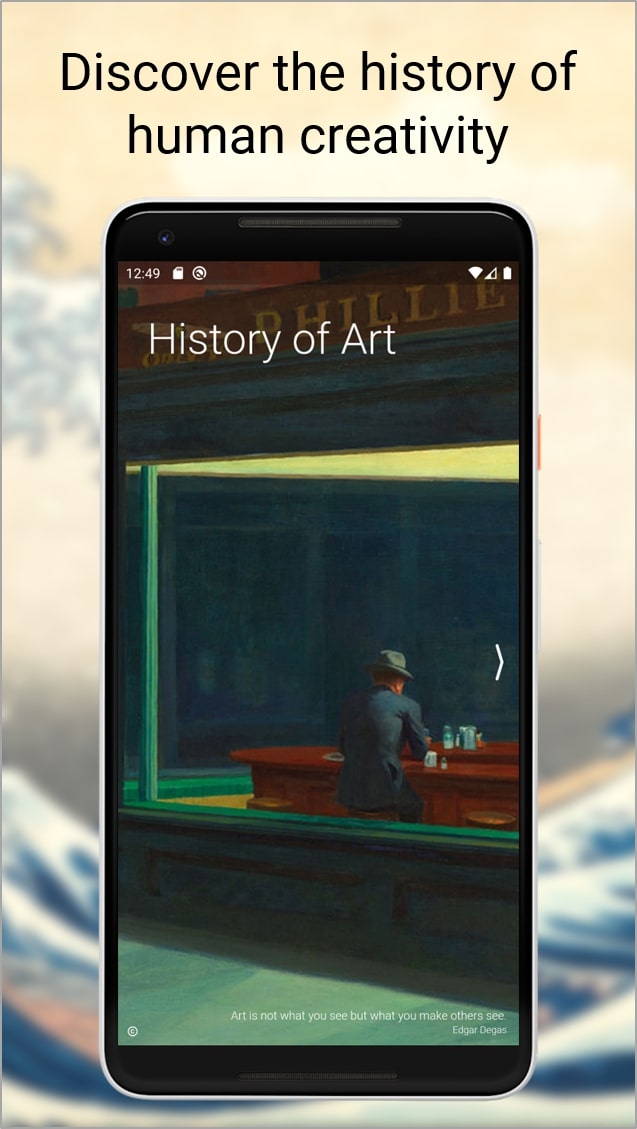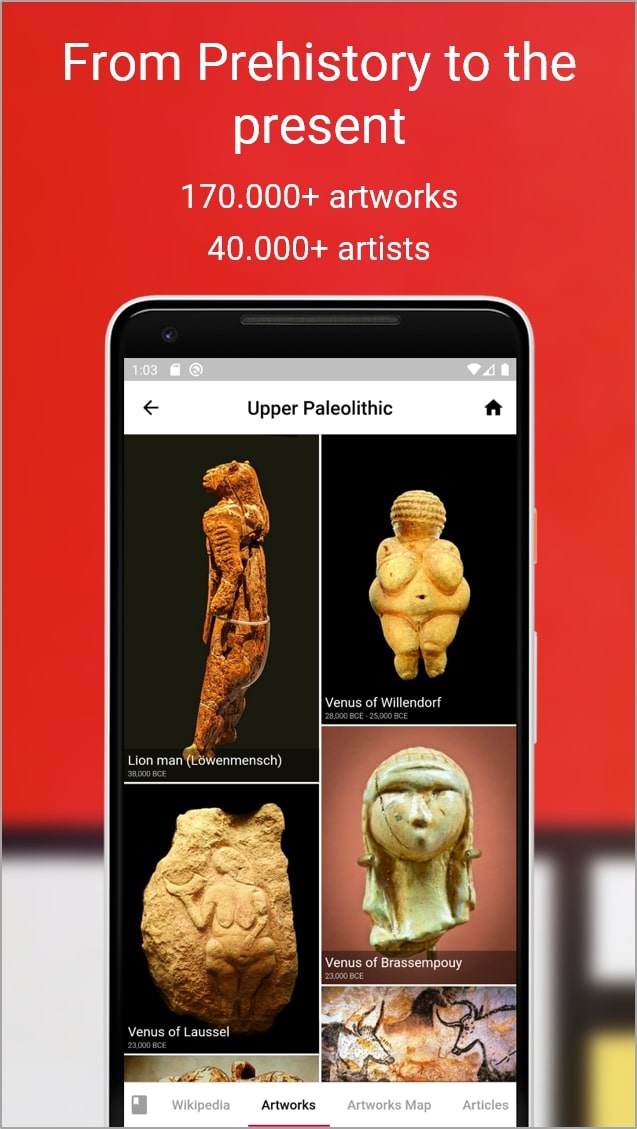 Download History of Art and enjoy art. The program has a user-friendly interface and great graphics. The program functions in real-time and takes information only from verified sources. Share the app with your friends and learn about the world.


Artier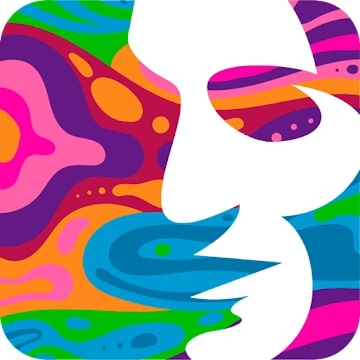 Artier is a program for people who love art and history. This is a great service for learning more about great artists. You can learn more about famous seafarers, artists, and other famous personalities.
If you do not have the opportunity to visit a gallery, museum, or exhibition, then be sure to discover all these paintings on your smartphone.
Especially if you are burning to learn and see something new, then look for everything you need here. All the works of art are taken from all over the world, so if you can't visit China or Canada, you'll see everything here.
The program takes everything from an extra source, wikiart. Artier is rich with features that are really easy to use.
You'll be able to look up information and pictures, and add them to your saved ones. Stories about great people are divided into niches where it's easy to find the right person and read about them.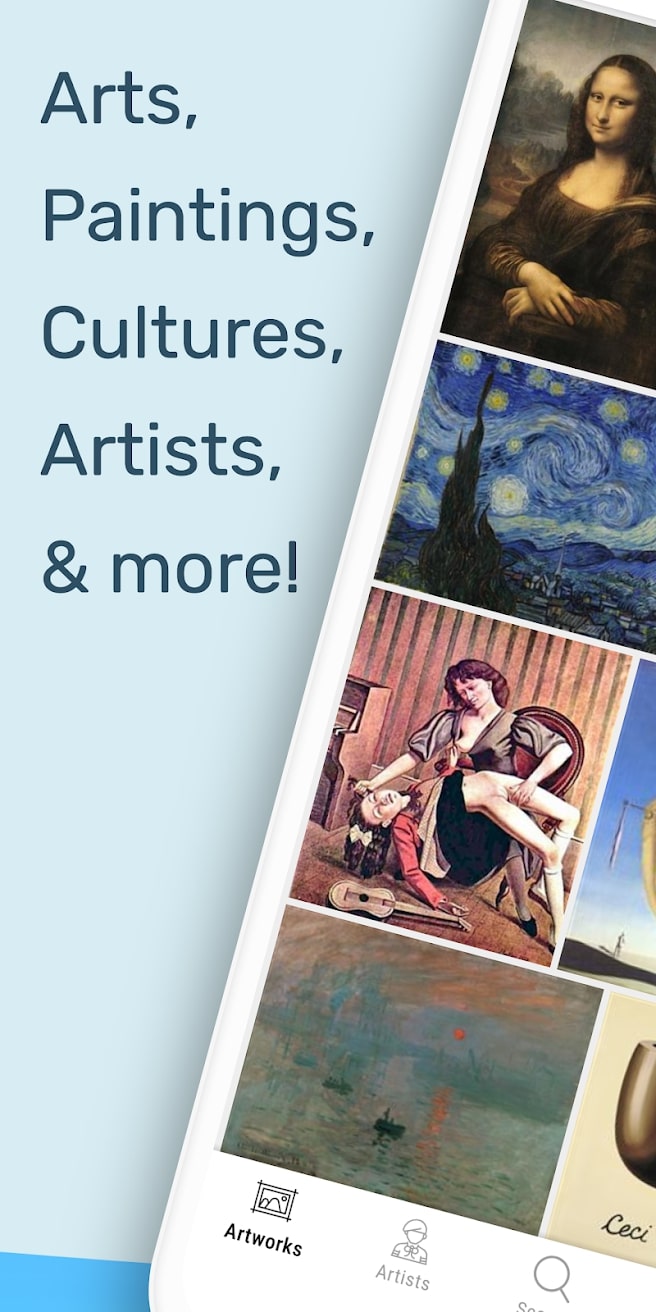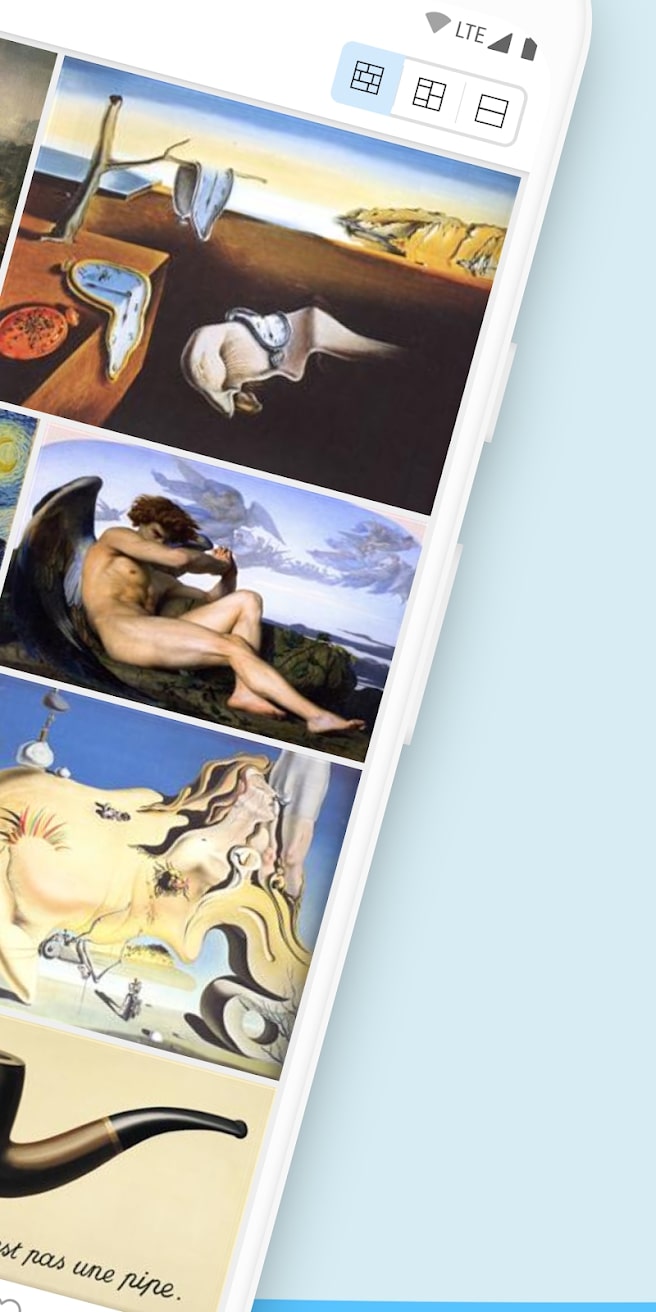 Moreover, the works are categorized by culture and categorized by nation. It is worth noting that you can set to your screen a picture with a clever inscription, written by a great man.

Mellow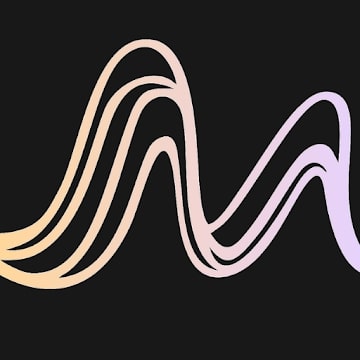 Mellow is an art program for your soul. This app is for filling you with harmony and picking up really fascinating works of art figures, which will be interesting to study.
Do you probably wish you didn't have to go to different sites and spend hours looking for information that would be interesting? Then you've found your app. It contains masterpieces from all over the world.
What's more, nowhere is there such a vivid picture in the full format as in this program. Besides, it is worth noting that you will not only be able to read about the personalities, but also to consider the ancient works of peoples. You will see ceramics, sculptures, and pictures from times past.
The app isn't without its modern figures, either. You can find them all by searching in the top bar of the app. You can easily save your favorite works of art and if necessary, then go to your favorites.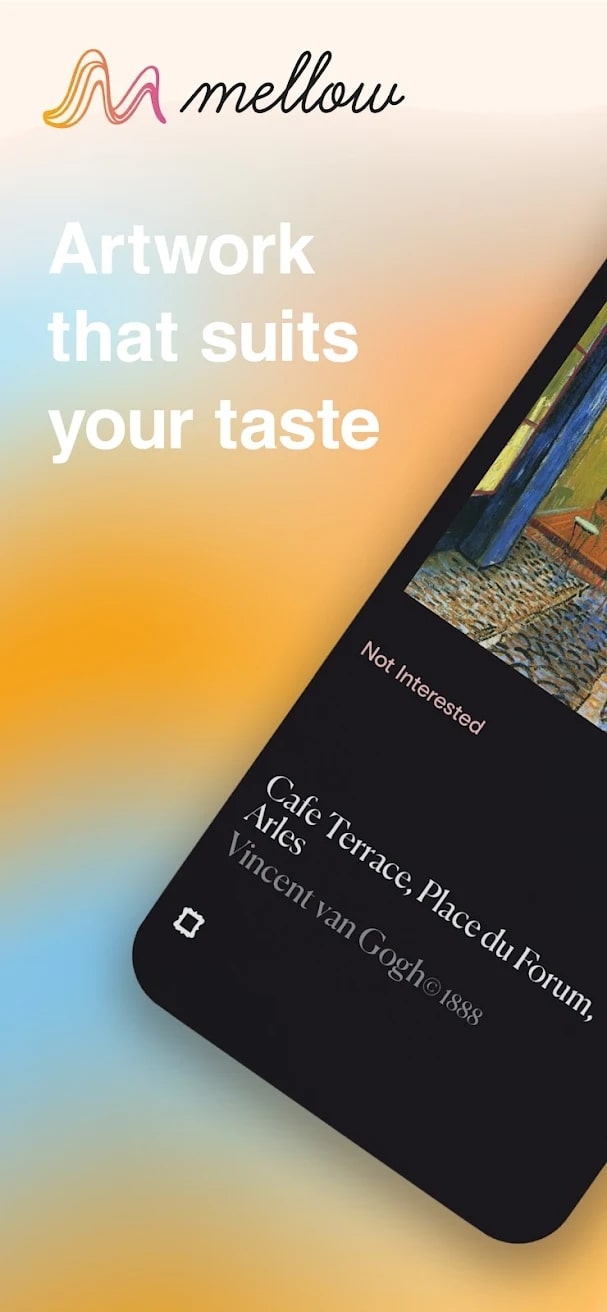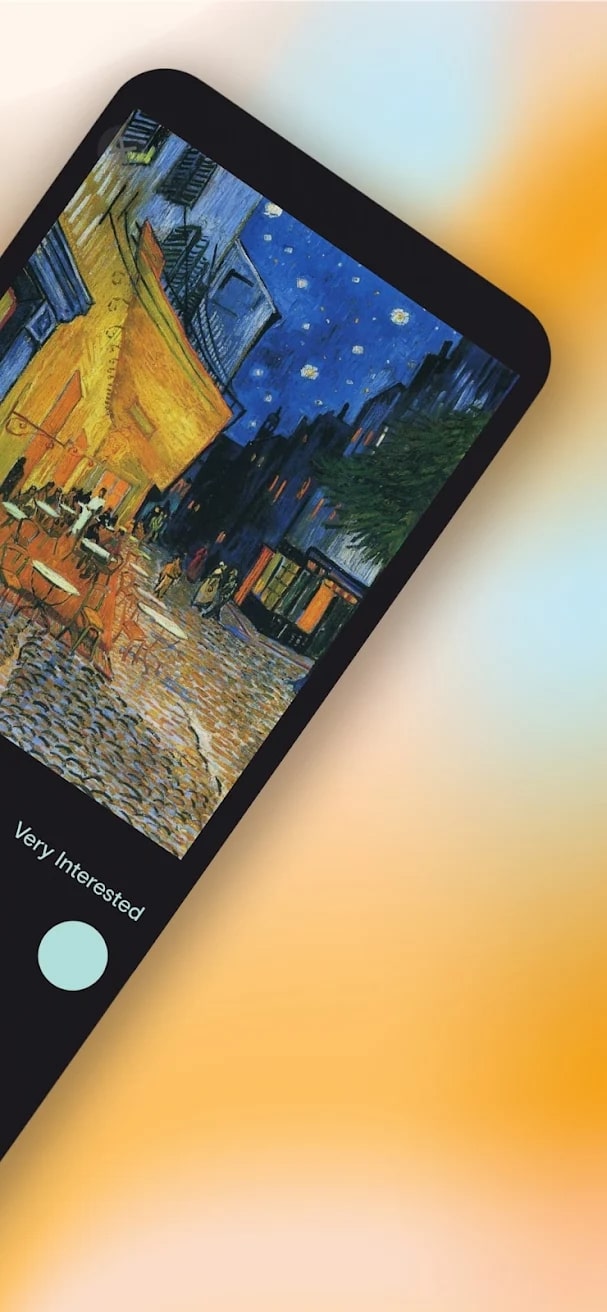 The program is constantly updated. You will be able to find information in one app and not have to search through the expanses of the Internet. To start creating, you need to apply. Start creating soon! Share your work with your friends!


You may also like: 11 Best Layering Photo Apps for Android & iOS
gowithYamo
gowithYamo is an app that will guide you through art. Together with this app, you can find awesome museums, galleries that are near you according to your taste.
No matter how strong you are on the subject of art, the app is one for all and it will help you find the information you need about the exhibition complexes.
The app is great for you if you're a big fan of walking around your city's landmarks and seeing eye-catching compositions. Moreover, for passing such places, you will be able to get points, which in the future it is possible to exchange for paintings and other works of art.
Even if you didn't know much about art before this app, by downloading such a find, your horizons and knowledge of places will increase several times.
The program is designed in a great way. It allows you to see the events that have recently taken place, those that are going on right now, and those that will take place soon.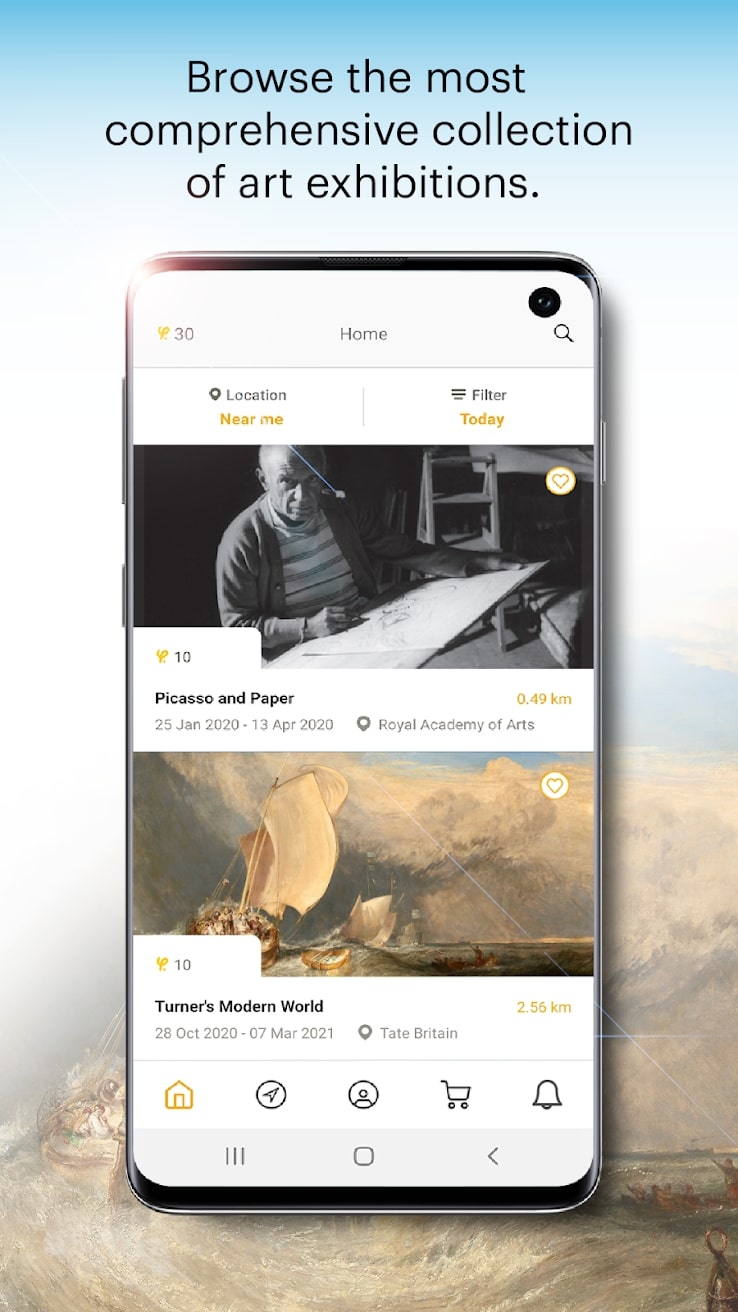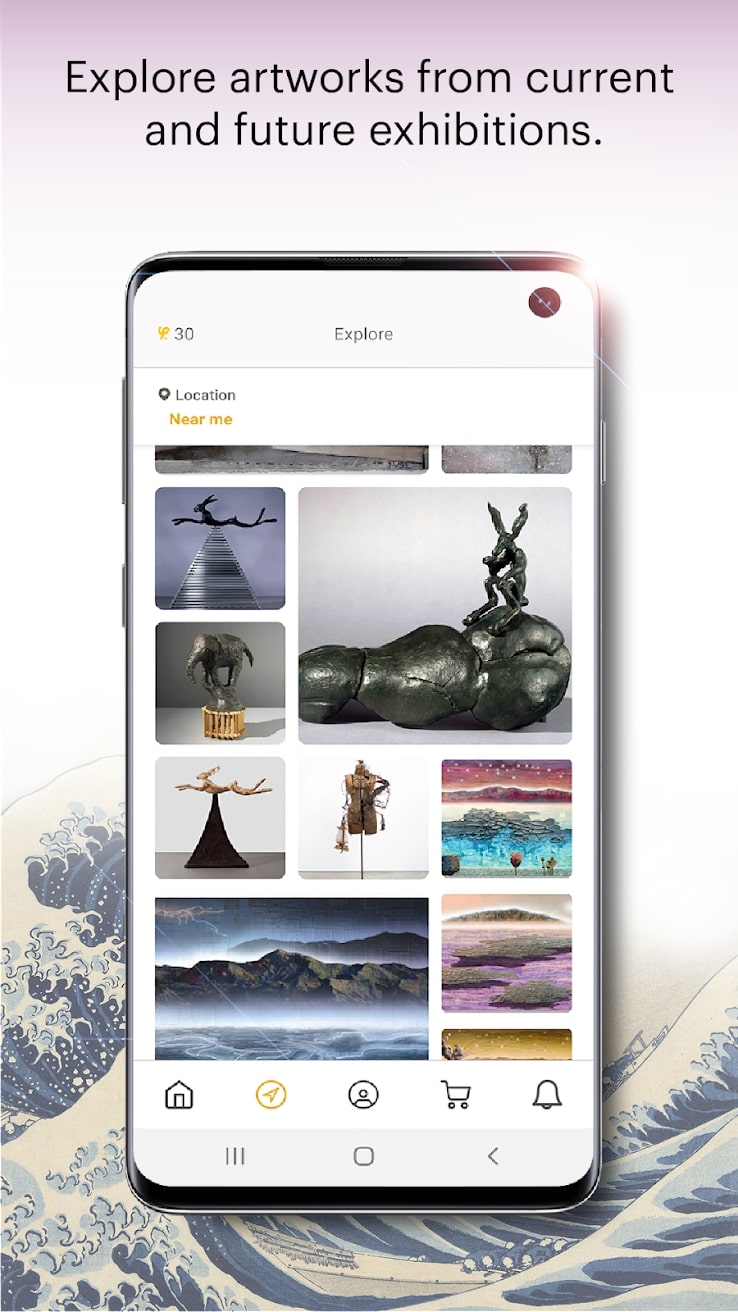 gowithYamo is highly rated by all the users. There really is a lot of gripping stuff here. The interface is clear, no extra programs are required. Invite your friends and family to the app and go artsy places together!