In Logic Game Collection, users will gain access to a wide range of logic, puzzle, and board games.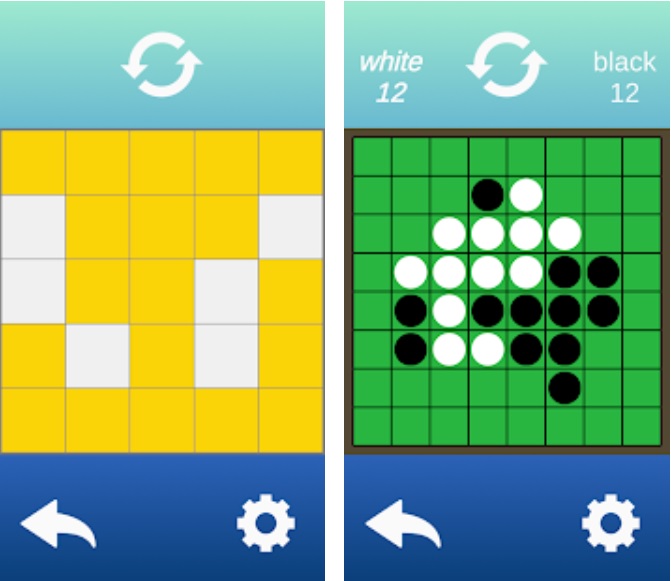 After downloading the app, tap on the play button to receive the full list of games. Below, you will find the integrated six games with two modes:
Lights Out [5×5 and 9×9]
Reversi [play against the AI or a friend]
Number Puzzle [8 tiles and 15 tiles]
Takuzu [4×4 and 8×8]
Kakurasu [4×4 and 7×7]
Nurikabe [5×5 and 9×9]
Once you have selected the game and the preferred mode, you will be instantly transferred to the playing page. Here you can always click on the top button to start the game over or return to the games' collection.
In case you don't know the rules of a certain game, you should just tap on the "?" button next to the game to receive the description. We have to admit that all the descriptions are thoughtfully developed.
There is also a Settings button on the bottom of the screen that allows you to adjust music and sound parameters.
As for the app's interface, it is quite user-friendly. Plus, we were impressed by the impressive games' graphics. Each game contains a convenient playing board and bright colors.
Overall, Logic Game Collection guarantees a pleasant pastime to all kinds of players.