A fake receipt can come in handy in various situations, even if not exactly the good ones. Whether you're pranking your friend or cheating on your boyfriend you may need these best fake money transfer generator apps for Android & iOS.
With their help, you will be able to create the document you need and use it for your own purposes in a few minutes.
Get more ways to prank your friends by going through these best fake hair clipper apps.
Make Receipt – Receipt Generator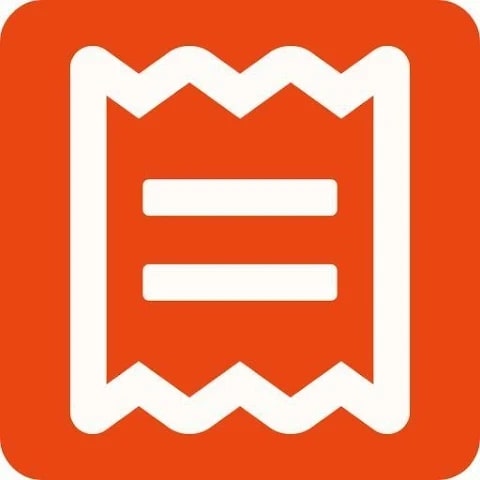 All popular receipt templates can now be found in one app. MakeReceipt makes it possible to fill out any receipt.
The program contains forms of receipts issued in cafes and stores, documentation of fueling, and travel by any means of transport.
The convenient format saves you time, making accounting for expenses as simple and productive as possible.
With MakeReceipt, you can easily make calculations of money spent in a specific area or in total for a selected period.
To create a full-fledged receipt, you just have to choose a suitable template and enter the actual data. Use the features of the app to your advantage.
Make the font handy, and add signatures and notes. MakeReceipt is frequently updated and fully complies with accepted standards in cash accounting.
The resulting receipts can be used for both personal and professional purposes. Now it won't take long to create a financial report. All entered data is stored in the app for a long time and does not require copies.
Be sure to enter the correct personal information: address, phone number, and full name. For legal entities, you need to specify the name of the company. The app will calculate the tax itself and give you the final amount. You can always enter extra data if you wish.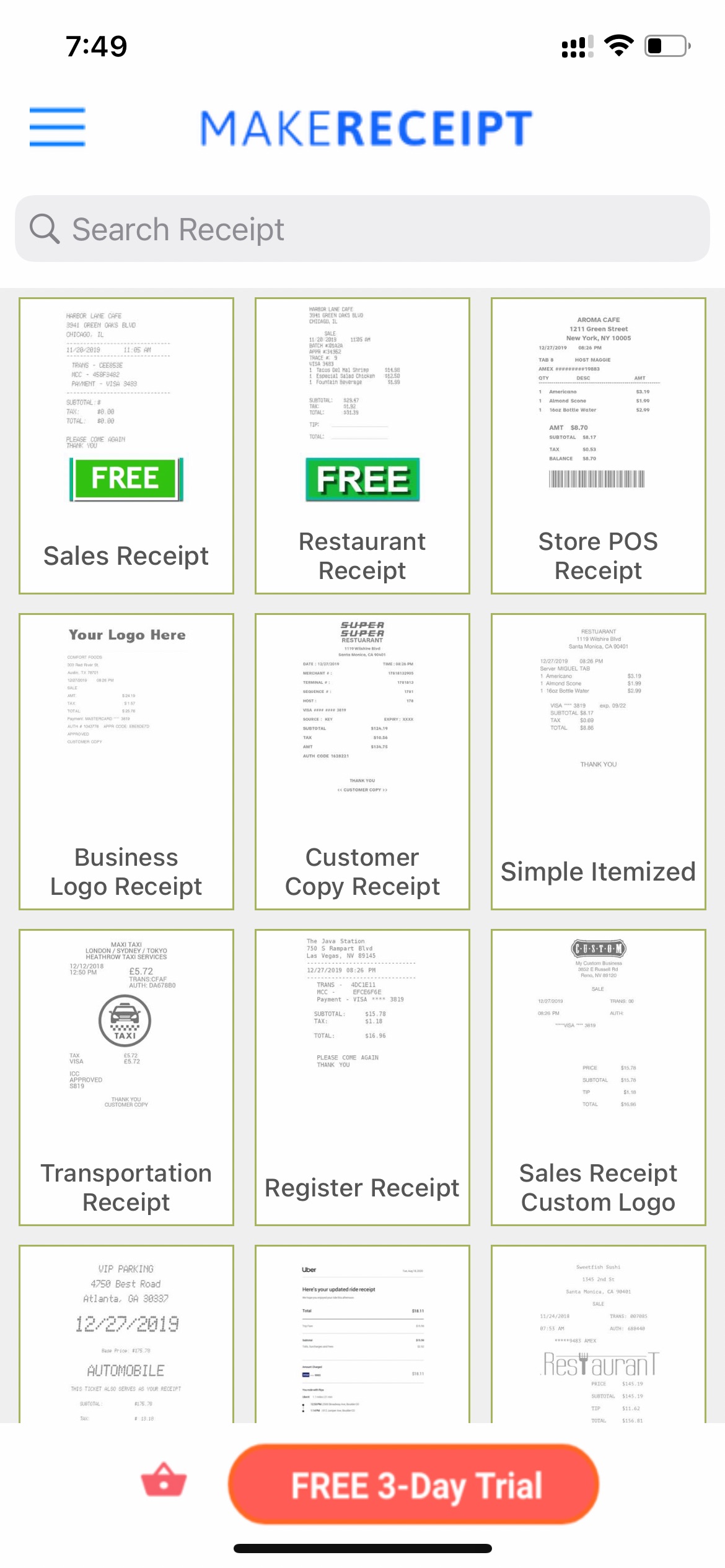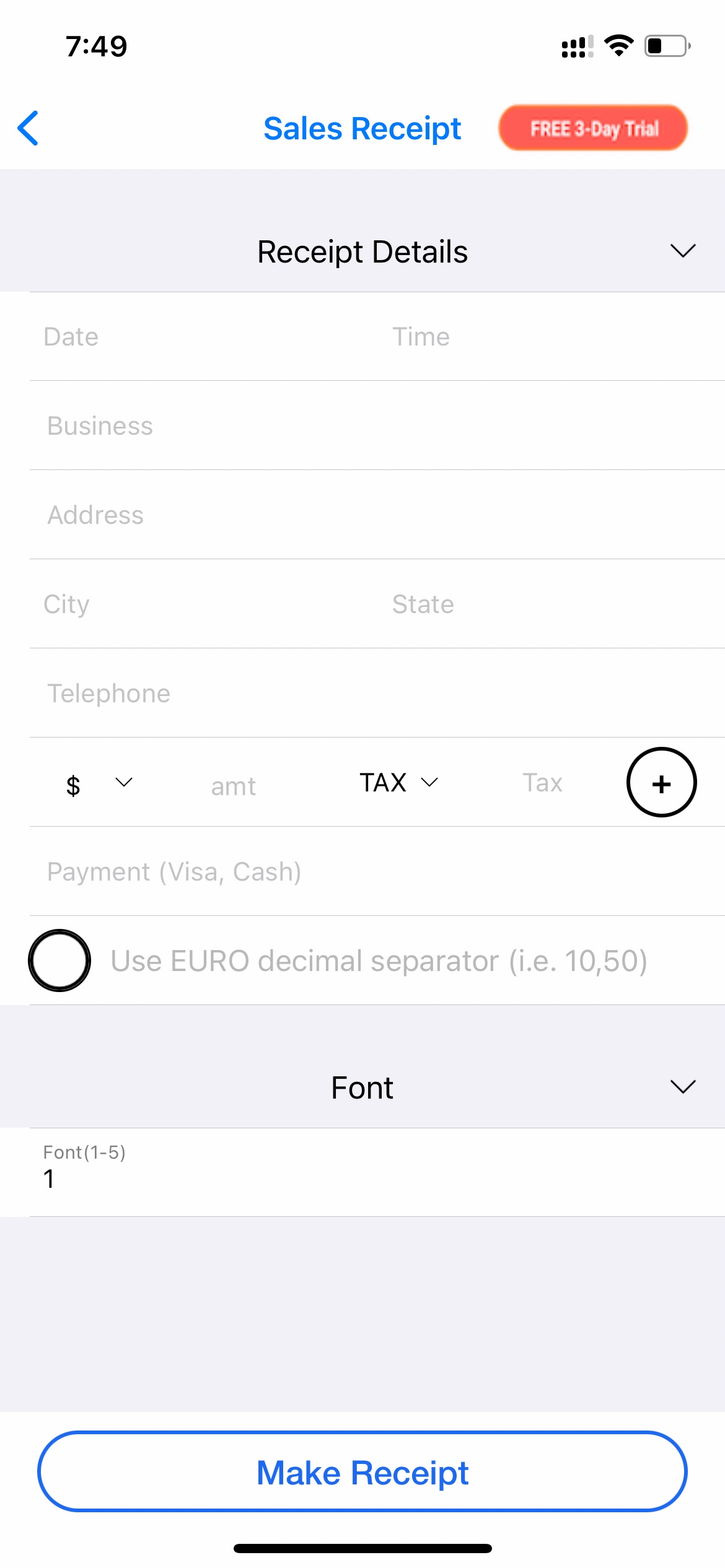 It only takes a few minutes to create your first free receipt. Get your finances in order with MakeReceipt.


You may also like: 11 Free Fake Email Generators to Use Online
Easy Invoice Maker App
Use the Bookipi app to quickly and efficiently create invoices for any request. The electronic invoice and receipt generator will help you deal with both personal finances and large business invoices.
No financial or tax experience is required to work in this program. Bookipi is successfully used by over 600,000 sole proprietors, businessmen, and regular users.
It operates in 179 countries around the world and supports several different currencies. You don't need to convert currencies, just choose the one you need from the list offered.
Your entire bookkeeping is now at Bookipi. With a single tap, you'll have an up-to-date summary of your income and expenses for the previous period. Use the app at any time. No more folders, notebooks, or calendars.
The app will automatically calculate interim taxes and give you a clear picture of the financial health of your company or your family.
Bookipi is convenient for doing business online. Add your signature right on the screen, and send ready-made checks and invoices to customers to sign documents remotely. Create rich PDF reports. Choose a specific niche or period.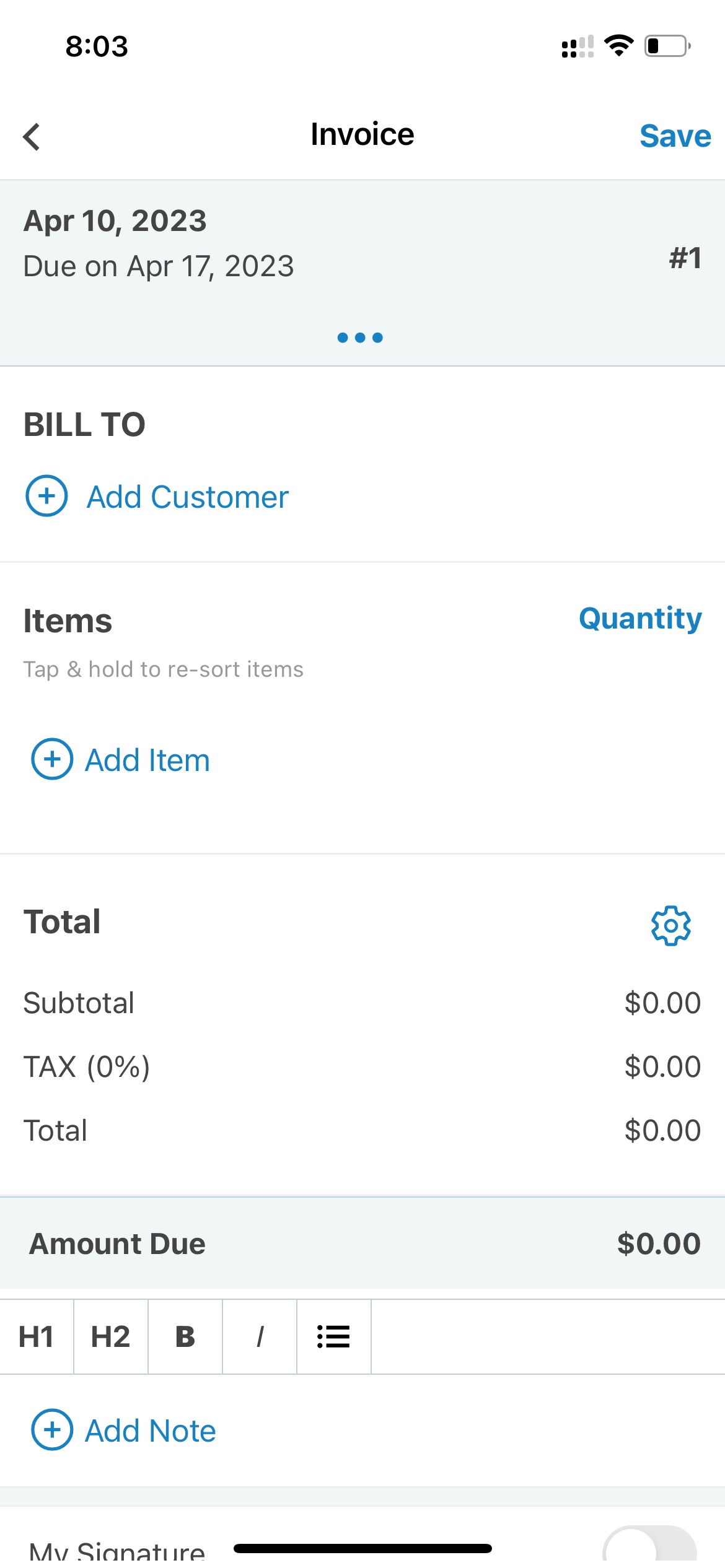 The app supports popular payment systems like Paypal, Visa, and MasterCard. All saved and sent documents are automatically duplicated in the cloud storage.


My Invoice Generator & Invoice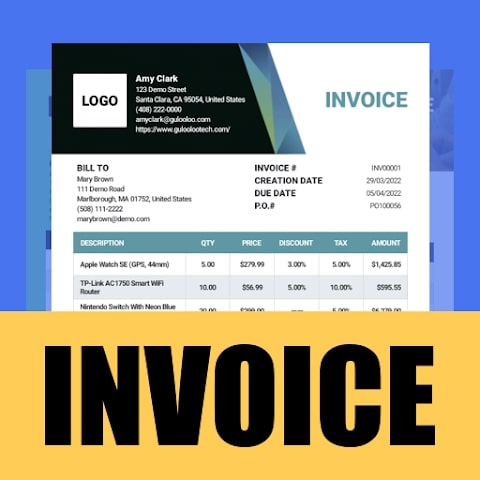 Invoice Maker allows you to use your phone as a tax calculator and invoice generator. All created documents comply with accepted templates and can be used in the professional sphere.
Thanks to the clear menu and simple interface Invoice Maker will not be a problem even for inexperienced users.
Step-by-step instructions let you create a receipt, estimate, or invoice in the shortest possible time.
All you need to exchange documents with clients, colleagues, and investors is your phone. No cumbersome equipment or long waits. All the work is done online without wasting your time or money.
Invoice Maker will fit perfectly into your workforce. It functions for free and contains many useful options. Use it if you are an entrepreneur, self-employed, or businessman. The app is suitable for all sectors of activity, including catering, retail, transportation, and services.
The convenient format allows you to fill out forms anywhere. Save money on a staff of professional accountants. Invoice Maker is fully compatible with tax calculations, budgeting, and invoices.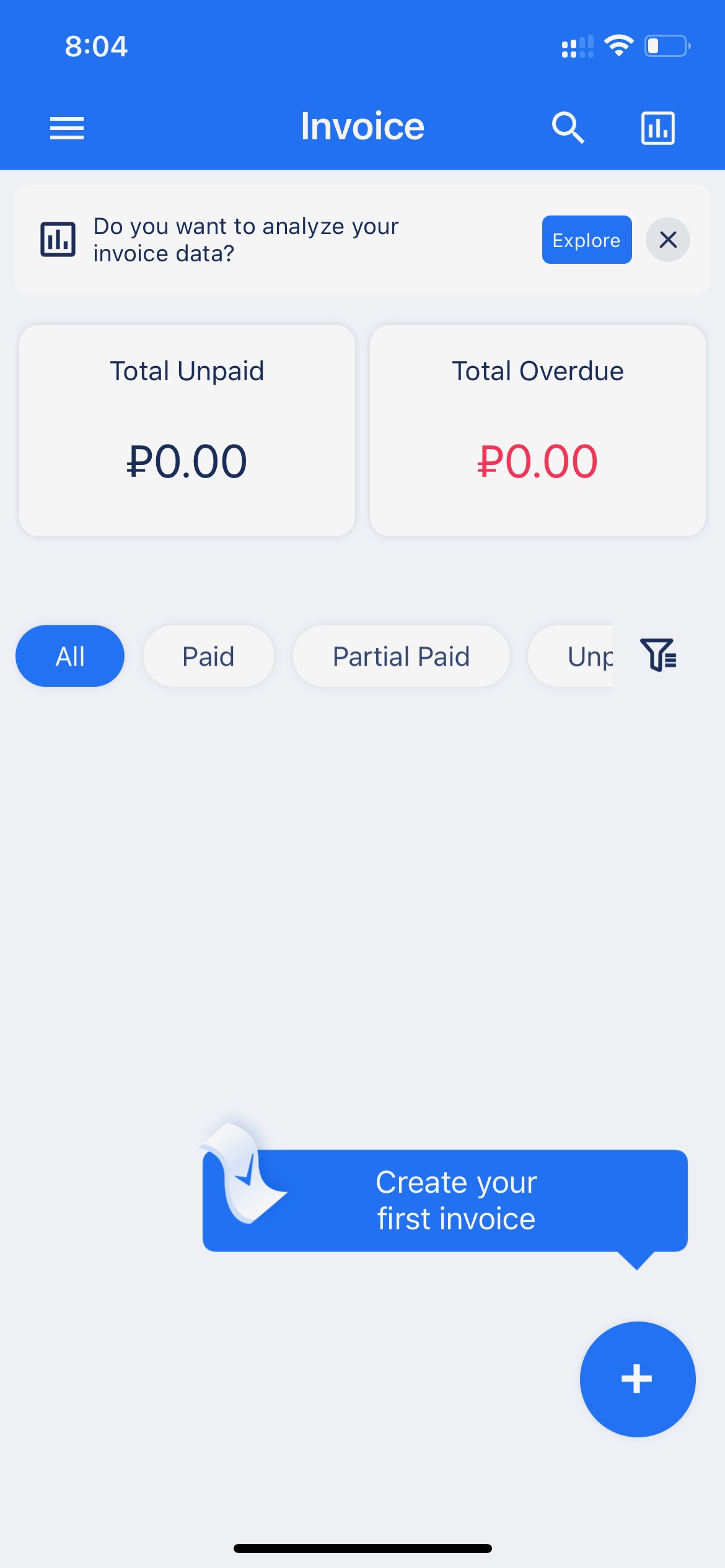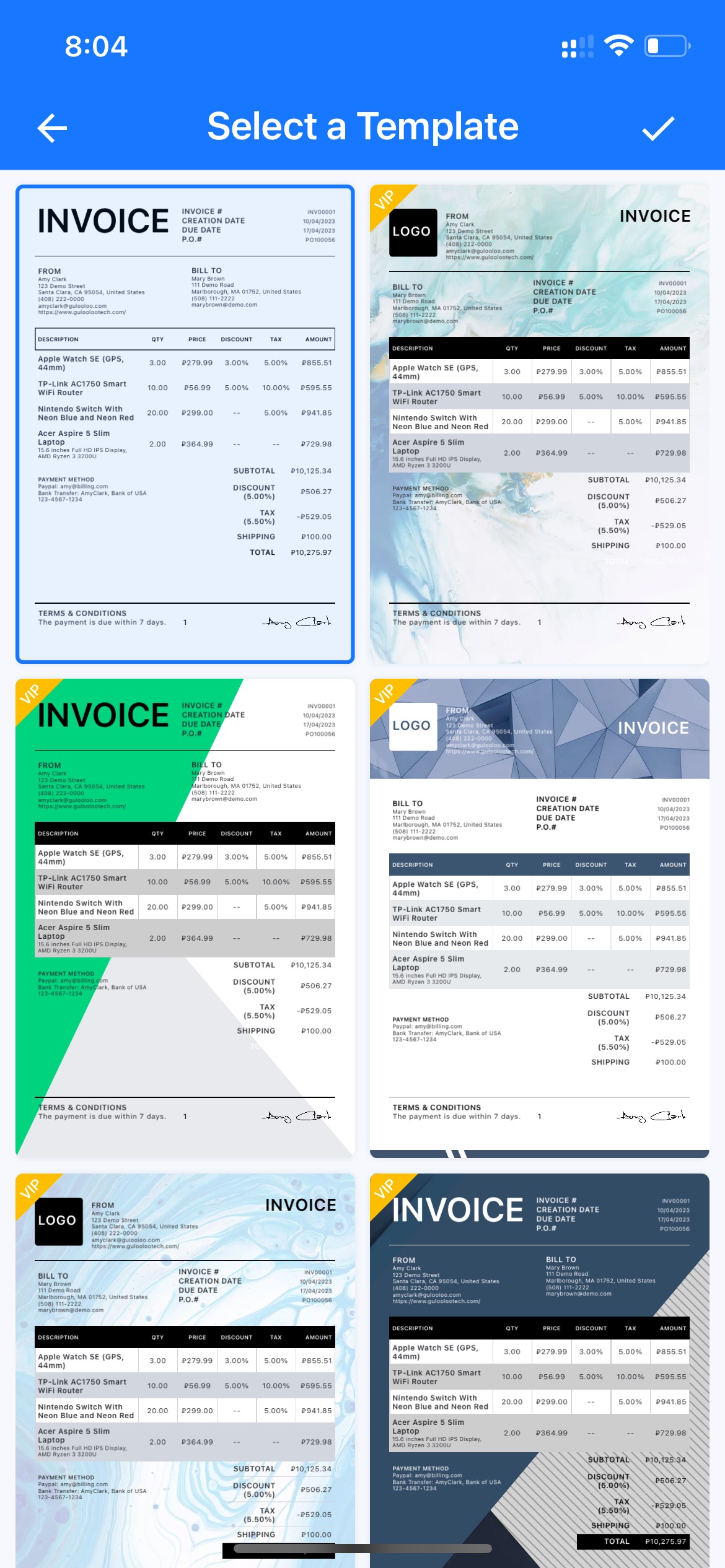 Your documents are no different from those created by professionals. Use them to prepare reports, pay taxes, and monitor your business. Send ready-made documents to your contacts via messenger or e-mail. Sign, add details as you go, and take personal control of your business.


Invoice Maker & Billing App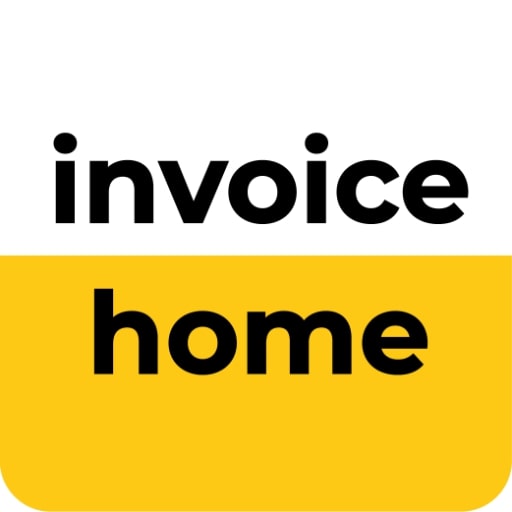 A professional online bill generator on your phone. The Invoice Home mobile app is designed to make working with various checks and receipts easier.
It will be useful both for calculating the family budget and for the stable operation of large enterprises. Here you'll find everything: receipts for rent, going to the pool, a restaurant, and public transportation.
For entrepreneurs, there are options such as calculating taxes and preparing invoices and purchase orders. All templates are freely available and are suitable for continuous use.
Based on the PDF files you can easily determine your company's profitability and estimate losses. Besides, you will compile the most complex report as quickly as possible and without errors.
For your convenience, Invoice Home helps you instantly receive payments from customers using bank cards and the Pay Pal system. Every month the app is updated and there are even more templates.
All documents are created based on current legislation. Make your work creative: use different fonts, backgrounds, and themes. Introduce your company logo so that it appears on every document you create.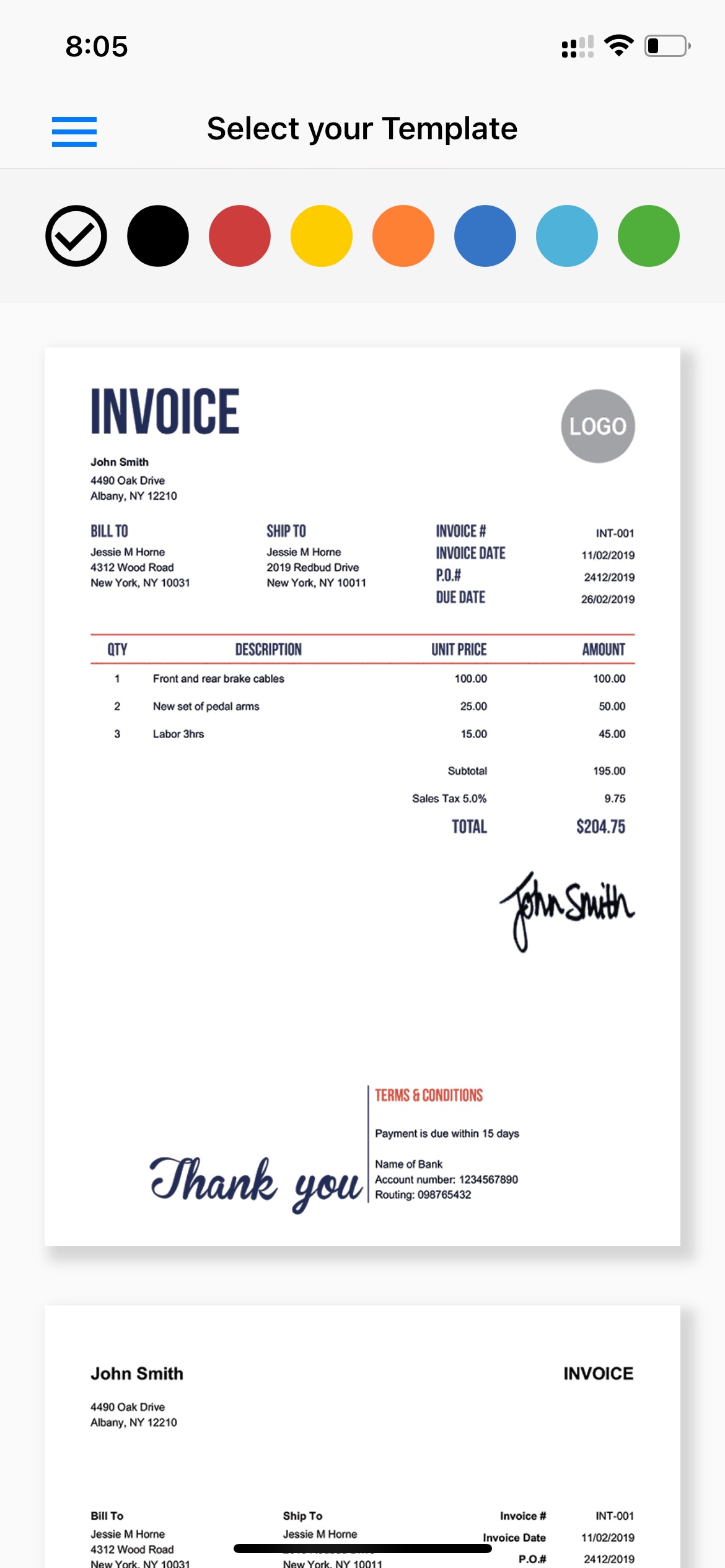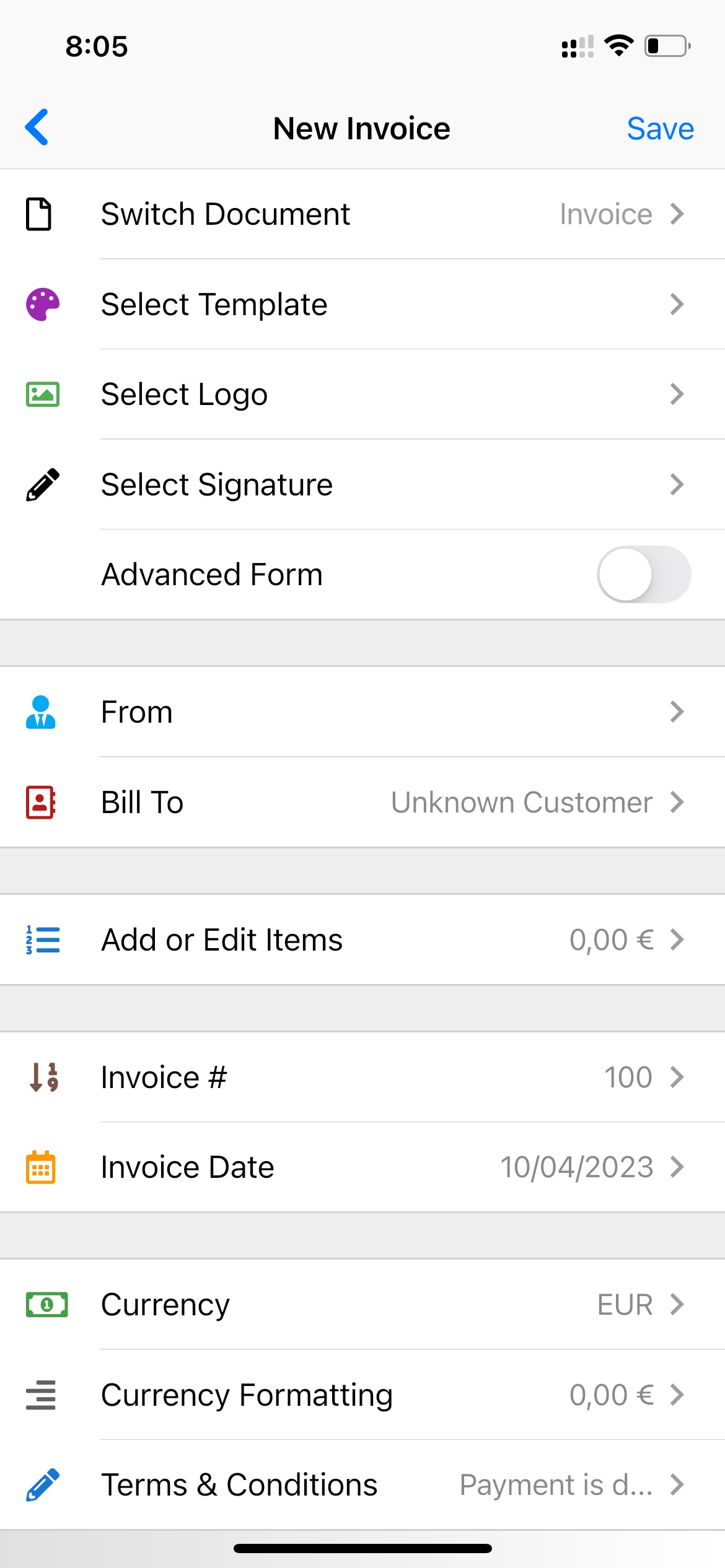 To save time, just copy the old receipt and make changes. You can work on several receipts at the same time. All sent files will be copied to the account storage. Take your cheques and invoices to the next level with Invoice Home.


Invoice2go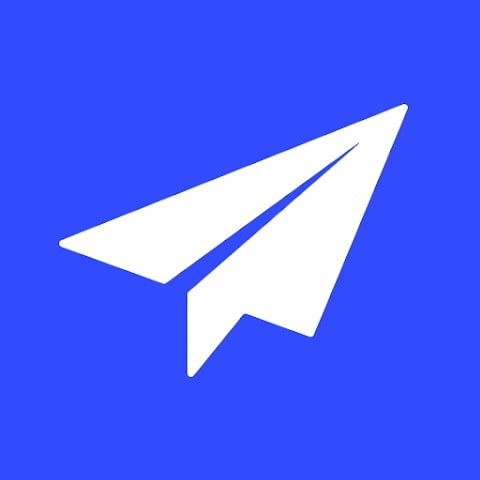 Keep all your accounting records in the Invoice 2go Money app. Create and send invoices quickly, easily, and on time. Invoice your customers and receive payments without delay.
A state-of-the-art app for generating invoices, checks, and receipts for all occasions. The app allows users to organize expenses and income, assess business profitability and find problem areas.
You won't have to call for help from professionals to generate your annual report and pay your taxes. Invoice 2go Money works based on new laws in the field, which helps keep you up to date with the changes introduced.
The app can be used for doing business in any field. It offers a huge number of all kinds of forms in which you will need to enter information.
Save documents, send them to clients and colleagues, and create proper reports based on them. It doesn't matter how big your firm is or how many people work there. The electronic invoice generator is also suitable for freelancers and the self-employed.
Take advantage of the app's 30-day free trial to make sure it's useful. After the trial period expires, choose one of the suggested rates.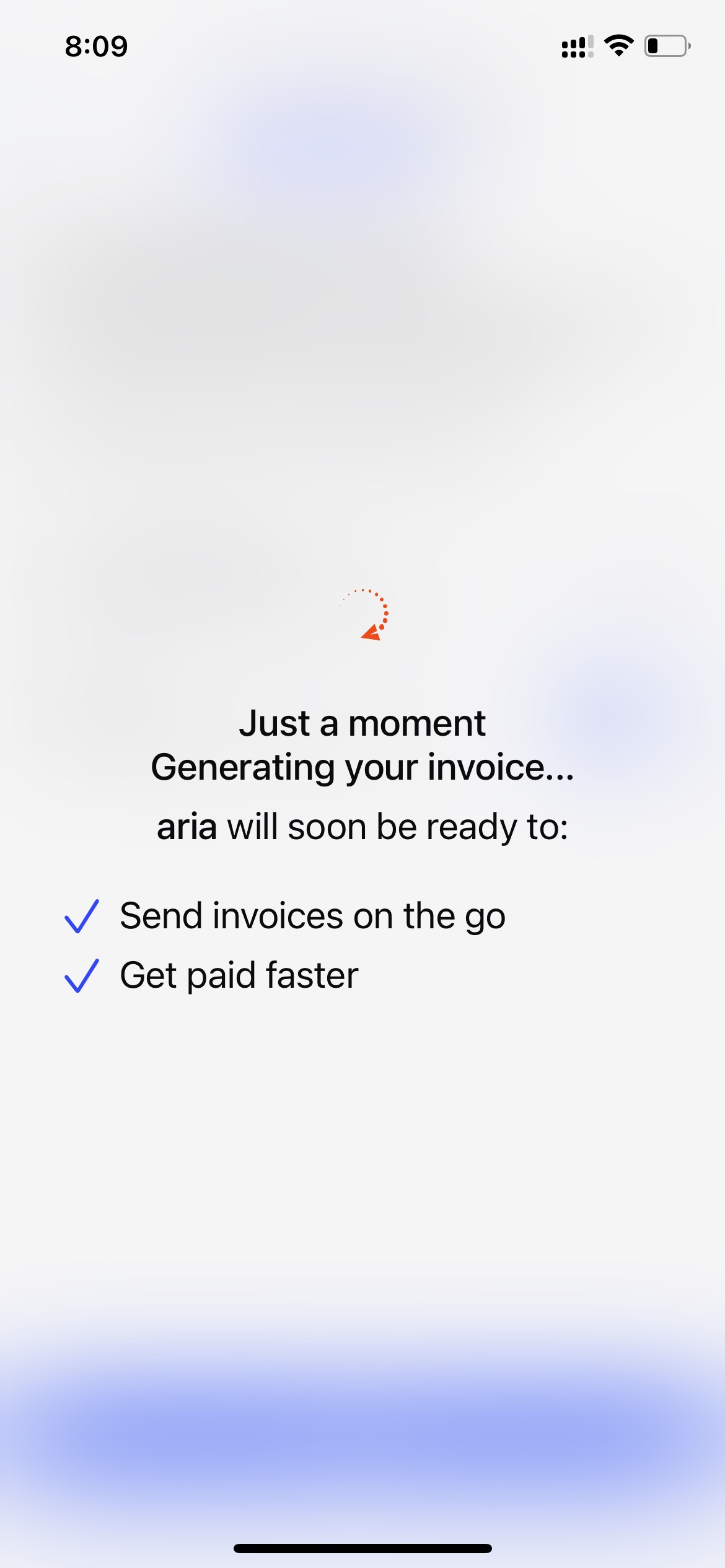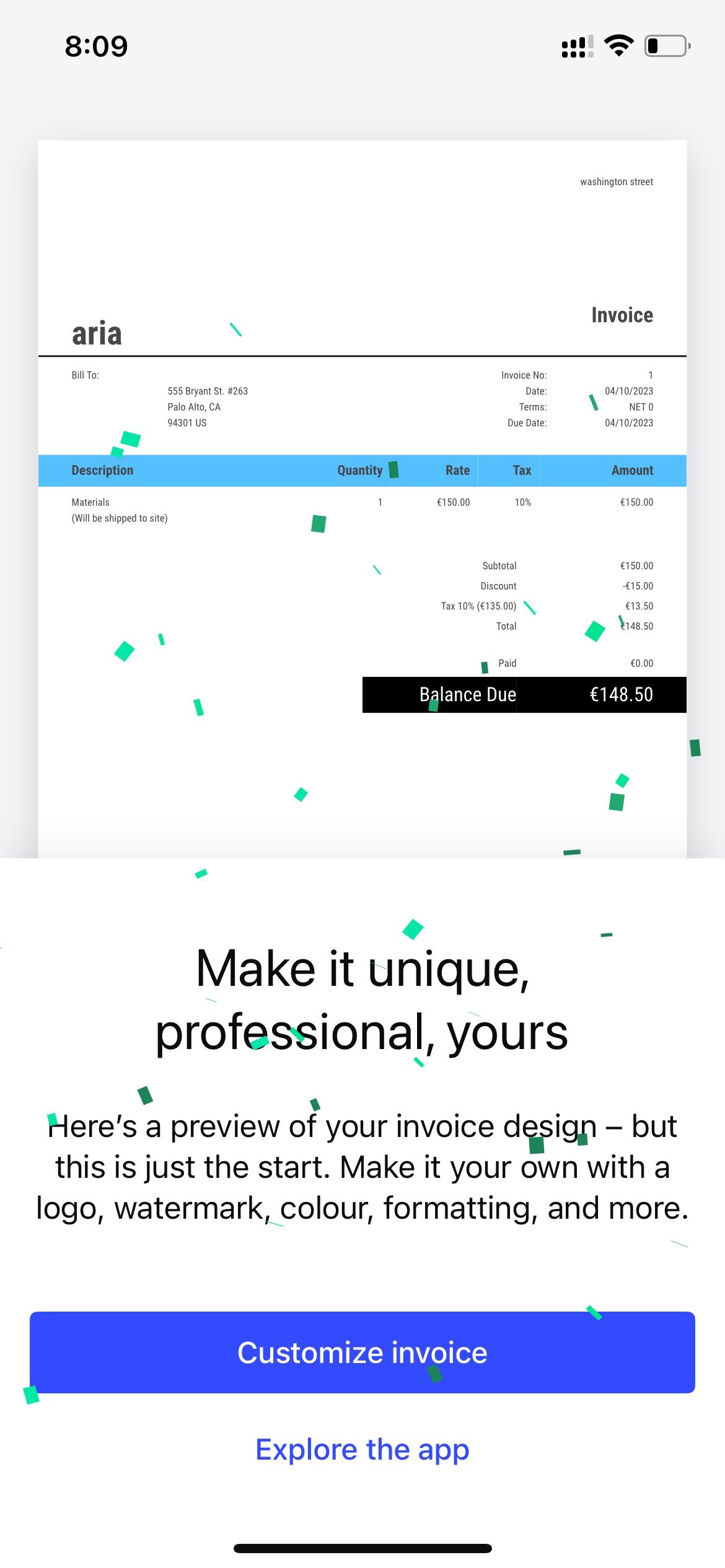 Invoice 2go Money works with the most popular payment systems: debit and credit cards, Google Pay, and Pay Pal. Install the app on your phone and be in control at any time.


Receipt Generate Invoice Maker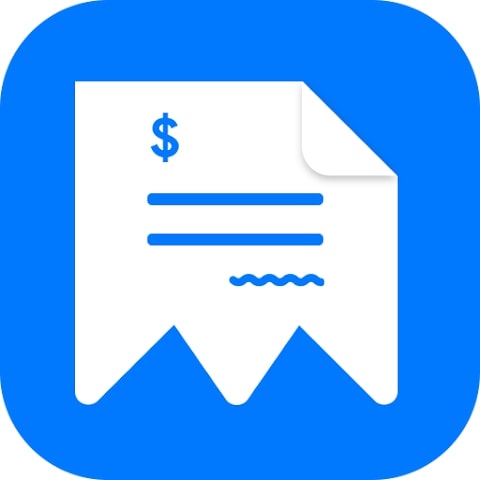 Moon Invoice is a popular app for managing your finances using your phone. It contains the most important options, including templates for all kinds of invoices and receipts.
Create income and expense accounting documents and determine the tax amount for each individual situation.
Share the options with your stakeholders: customers, buyers, colleagues, and partners. Do business online: send invoices, receive and confirm payments, and confirm financial accruals.
The form of the templates corresponds to state samples, so any version is a real document. Just connect your phone to a printer to get a printed version.
The program can be used by several people at once: to do this, you need to change your account. If you have any questions about the app, they can always be solved in the chat support service.
To make your document original, you can change the font and theme with one touch. Your electronic signature will help you instantly send finished documents to customers for payment. Checks and receipts can then be used in your annual report.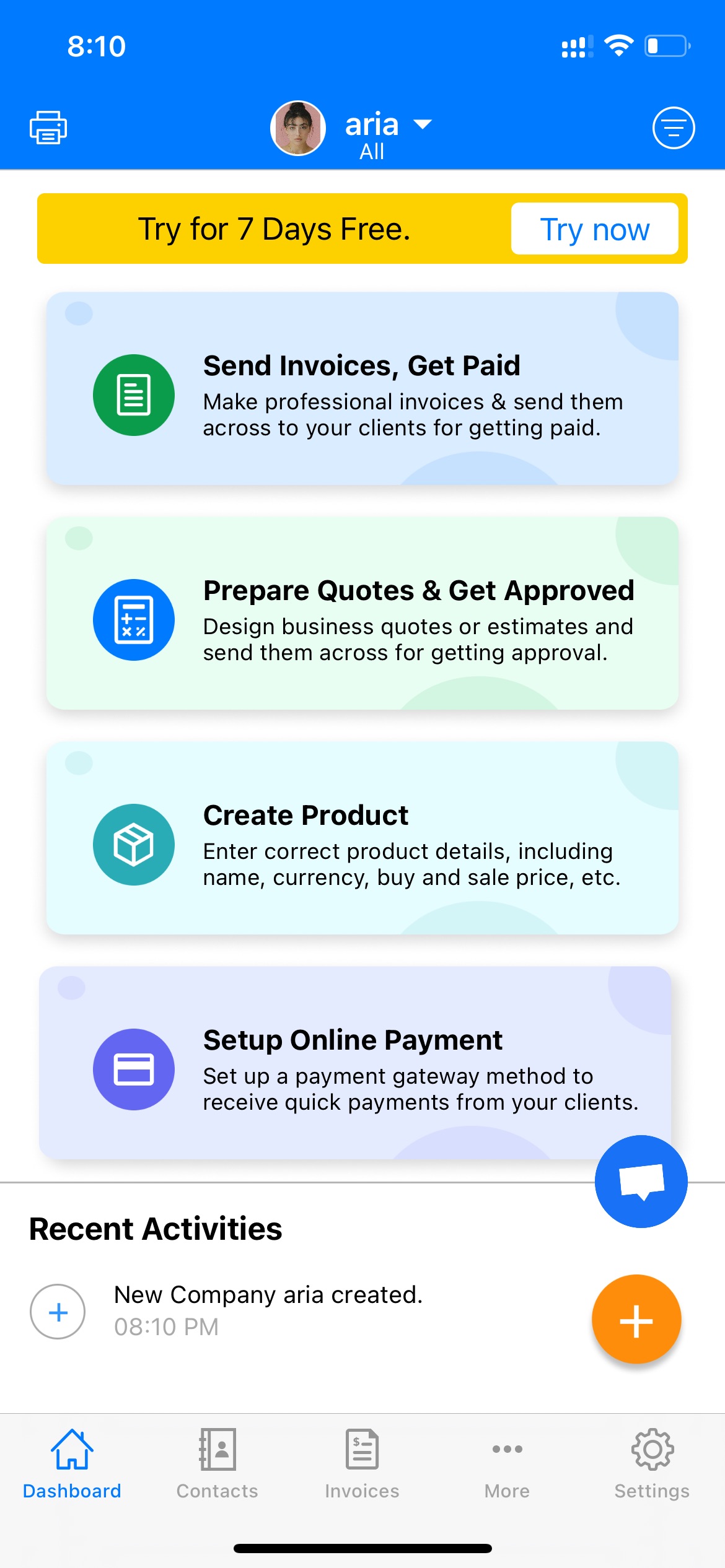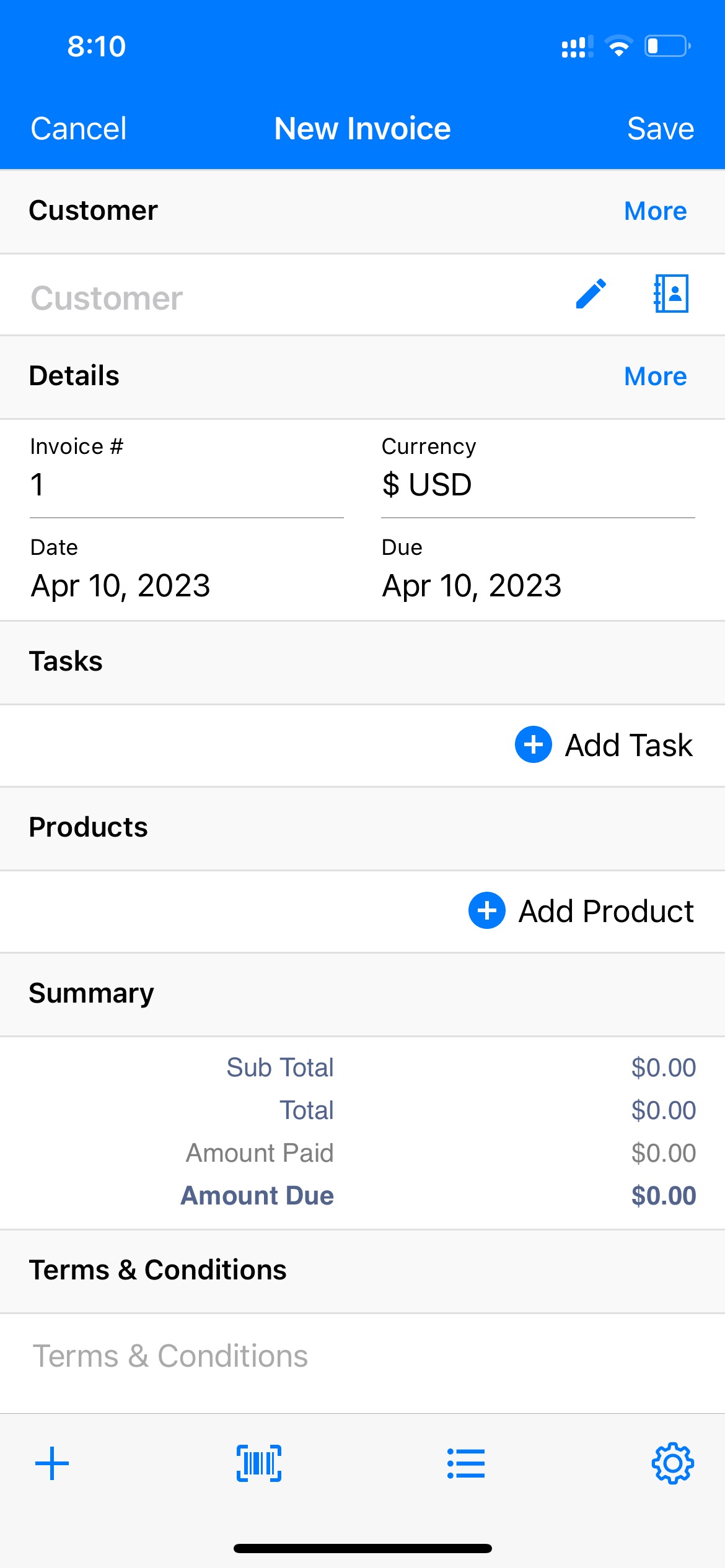 An invoice schedule and a built-in calendar will help you keep track of unpaid invoices. You won't forget a transaction and you'll be in control of every appointment. The app does not require an internet connection to work fully.


FakeMoney – FakePay&Note Guide by Fun Bot Apps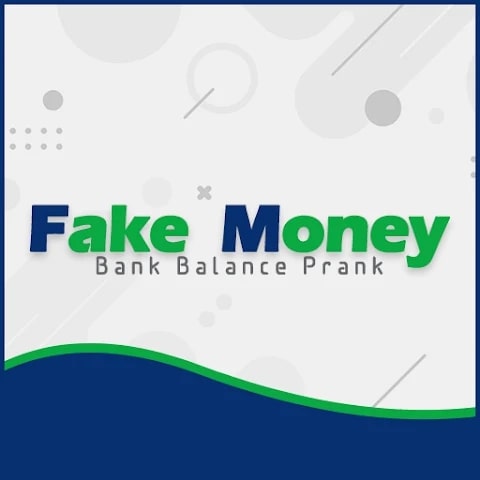 Do you want to surprise your relatives with huge sums in your bank account? Do you need proof of a large salary to impress a girl? The FakeMoney app is designed specifically for this purpose.
Take a screenshot of a fake bank account, and get proof of large money transfers. The app is perfect for fun jokes with friends.
For those who don't believe the screenshot, it's easy to create a link to the QR code. Of course, it's also a dummy account.
Make an impenetrable face when friends are surprised by your income. Let them seriously believe that you are now a really rich man.
The app also allows you to determine the authenticity of Indian rupees. The bills of 50, 200, 500, and 2000 Indian rupees are suitable for verification.
FakeMoney is suitable for entertainment and will not allow you to get real money in your bank account. Checking rupees for authenticity in the app allows you to get a preliminary result. For a detailed examination of the currency, you need to contact your bank.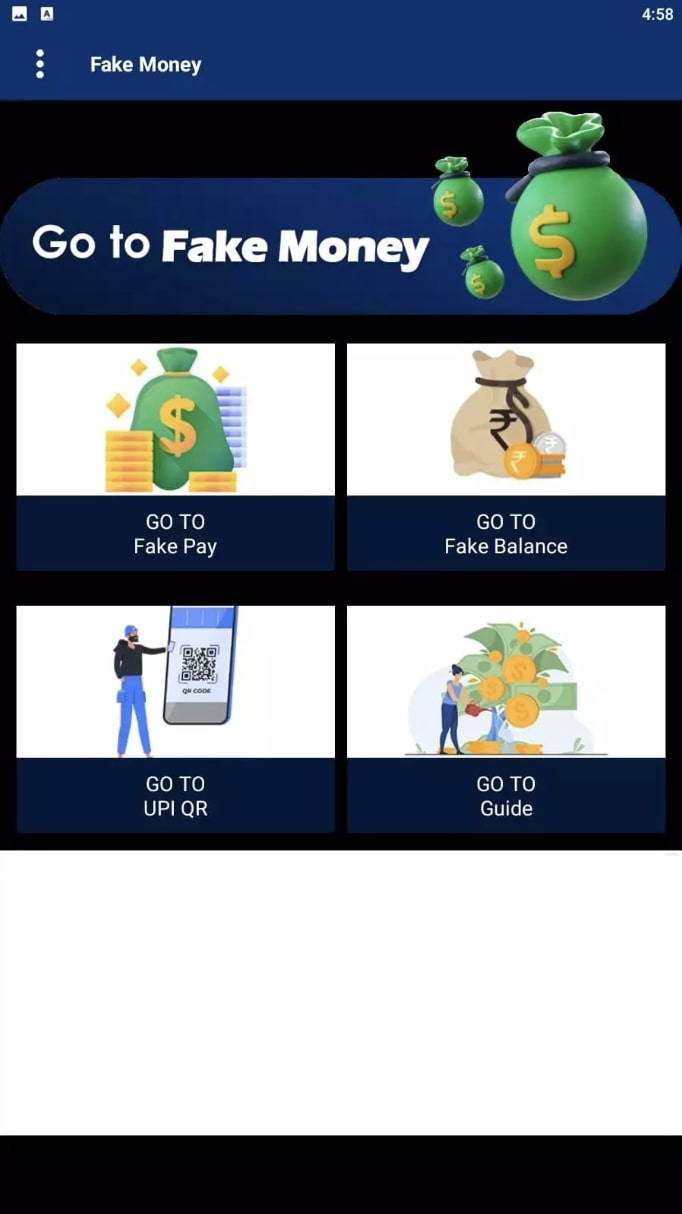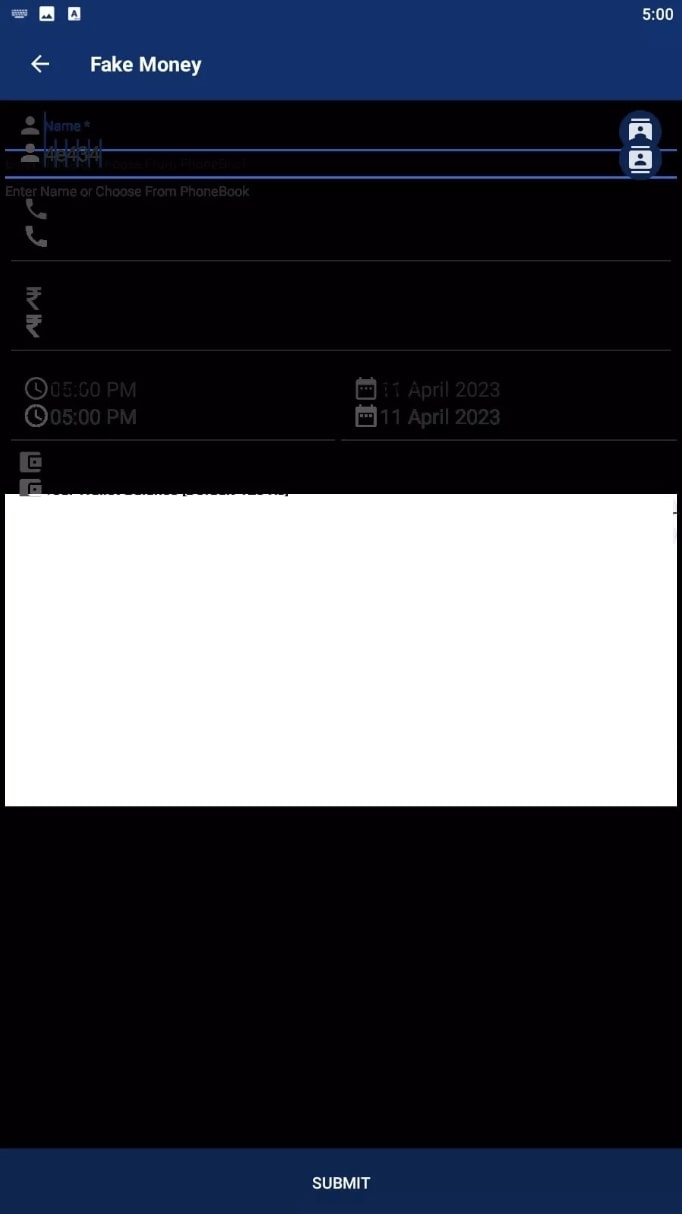 The app works for free and requires no extra programs. It takes only 35.85 MB and has no negative impact on battery life.

You may also like: 6 Best Fake Flight Ticket Generator Websites
FakeMoney – FakePay&Note Guide by Watchsoft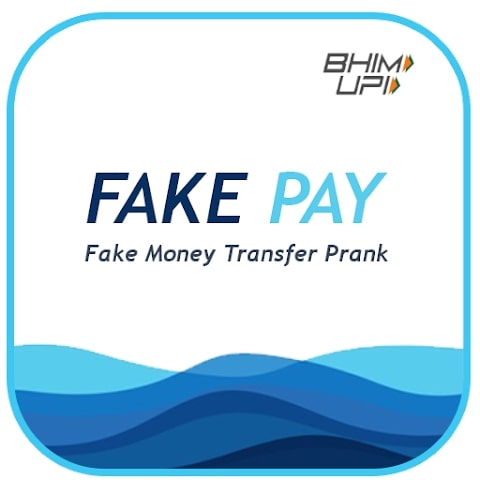 If you want to play a joke on your friends, use the Fakepay & Note Guide app. It's a great idea for a true prank. Just brag about the huge amount on your balance.
After your friends question your words, show them a screenshot of the bank card transfer. Enjoy their bewilderment and surprised faces. It's easy to do with the app.
Another available option is to generate a QR code to confirm your words.
An impressive balance on your credit card will help you prank a friend or a family member and give you the opportunity to feel all the delights of a rich life.
Fakepay & Note Guide contains many extra features. You can use one of the 3 accounts offered for your raffle. Change the number on your account with one touch, and set your personal pin code. A useful feature is the authenticity detection of money bills.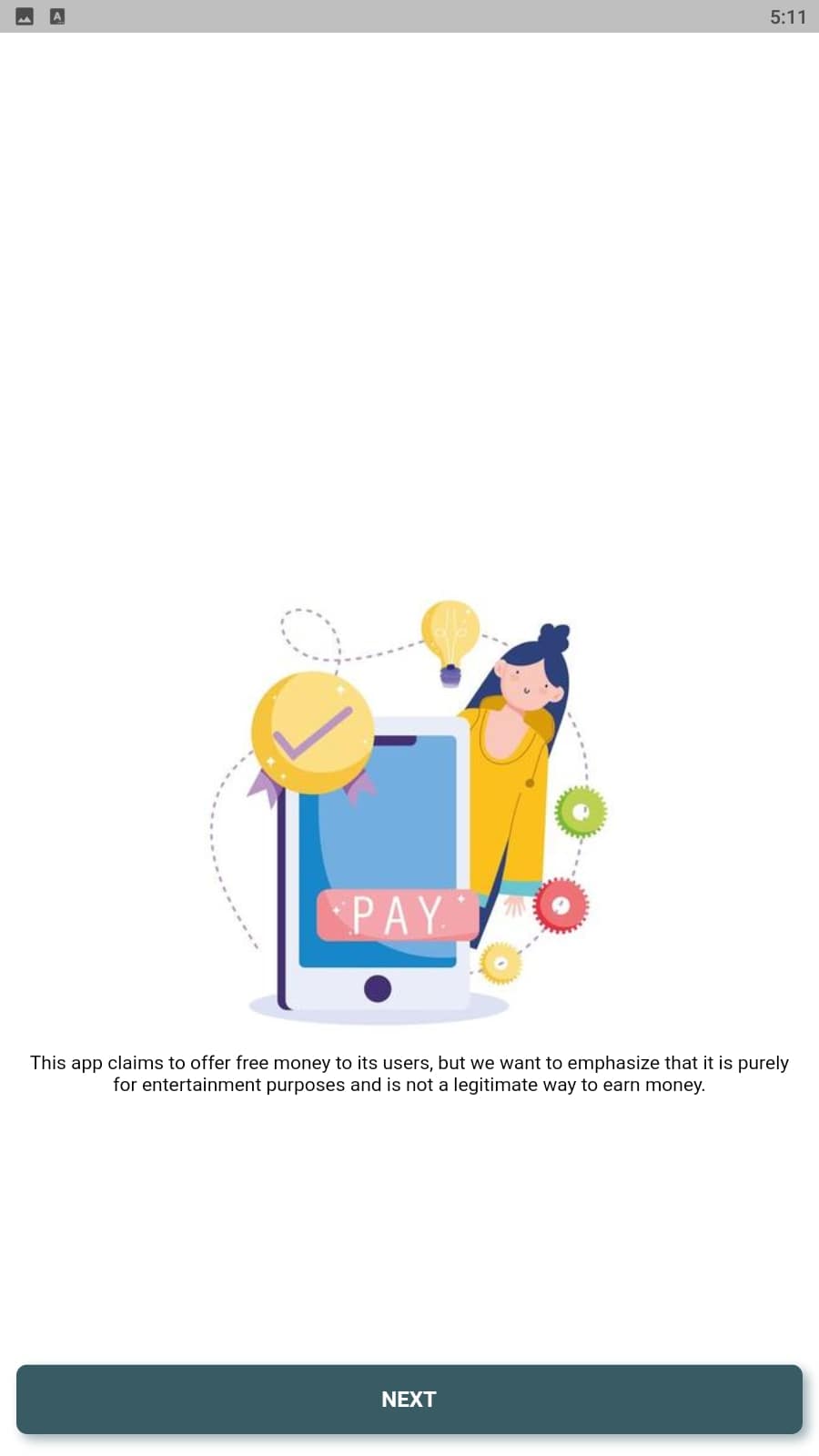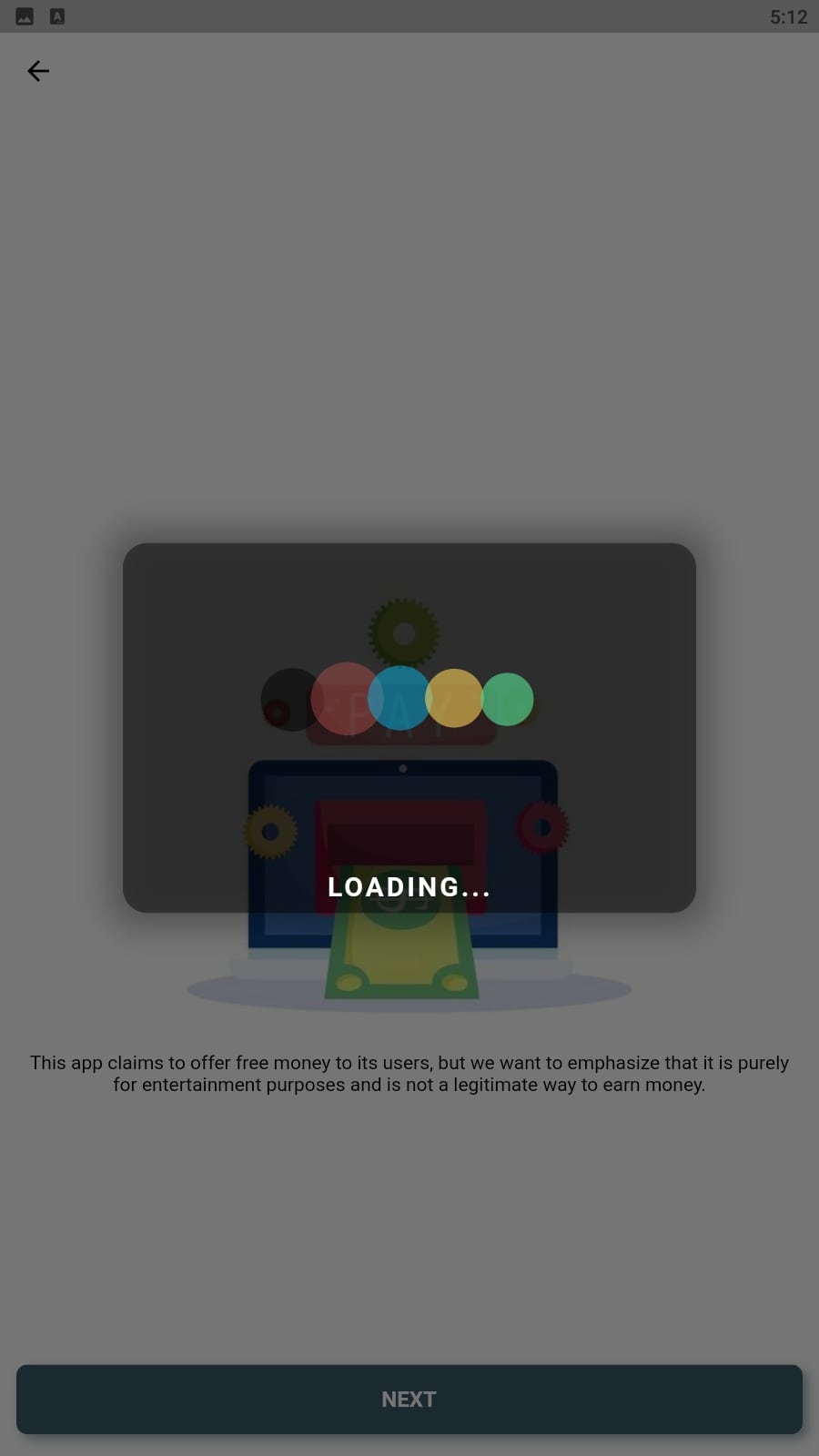 Fakepay & Note Guide can be used to check 50, 200, 500, and 2000 Indian rupee banknotes. This option can be used by both regular users and bank officials. Install the app to give your party a second wind. Make the evening with your family interesting and unusual.

Fakemoney – Fakepay Note Guide by Sun Star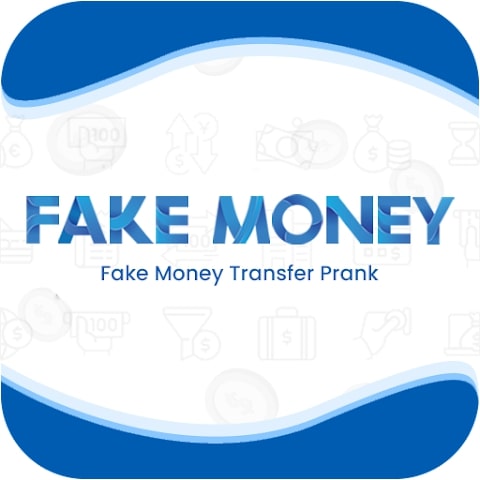 This a unique opportunity to get millions of Indian rupees into your bank account.
To become the owner of a fabulous sum, all you have to do is download Prank Money Transfer and make a screenshot of a fake bank account.
Just imagine that you have a new bank account with a huge amount. Prove it to your friends and family. Watch the full range of emotions on their faces.
We should also mention the possibility to generate a personal UPI QR code. You will be able to create the request for a money transfer and share it with other users in electronic format.
You will also be able to see the balance in real-time mode by the created QR code. It only depends on you what sum of money will appear on the fake account. You can make corrections at any time you wish.
The Prank Money Transfer mobile app looks really believable, which allows you to take the prank to the next level.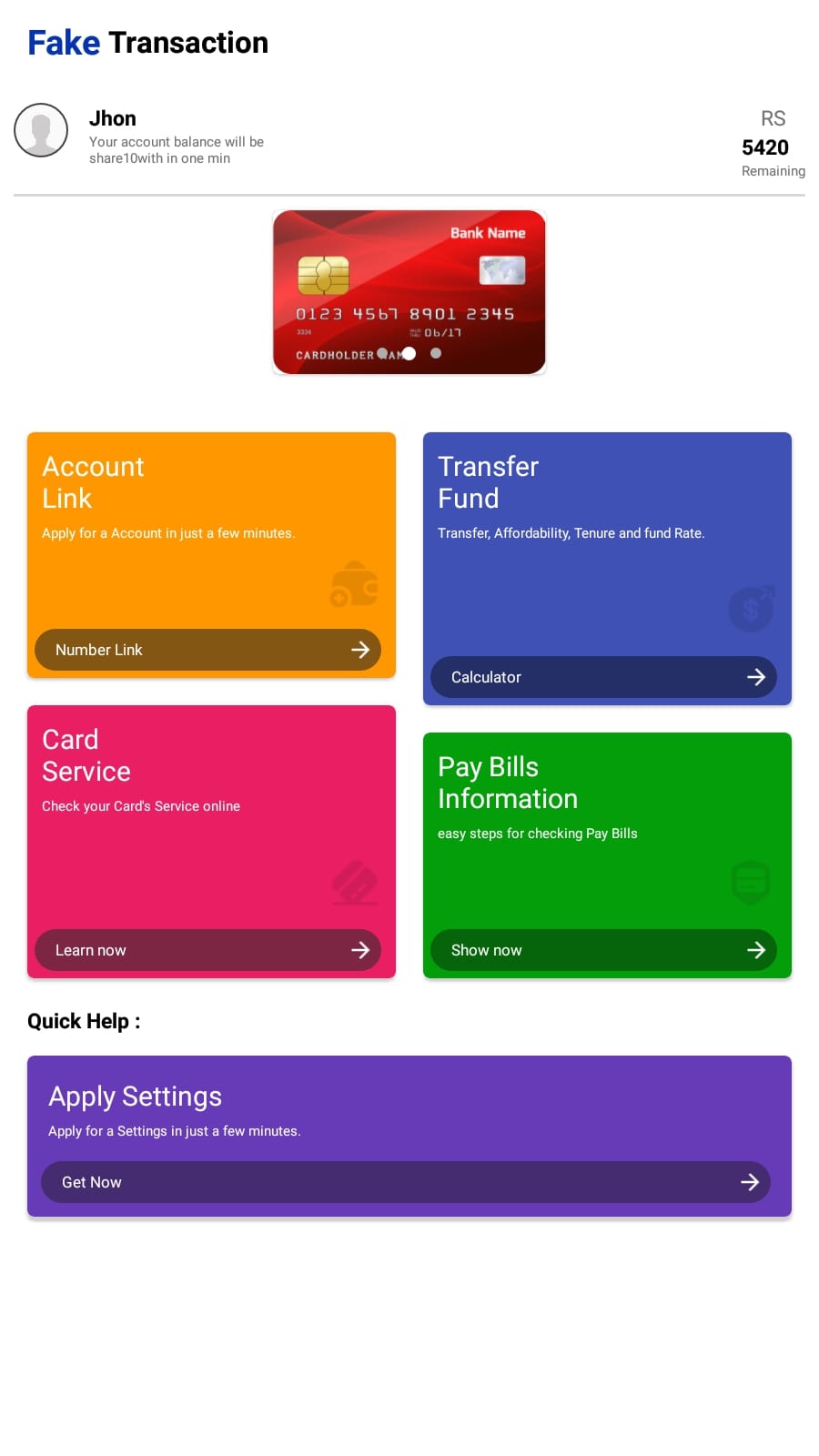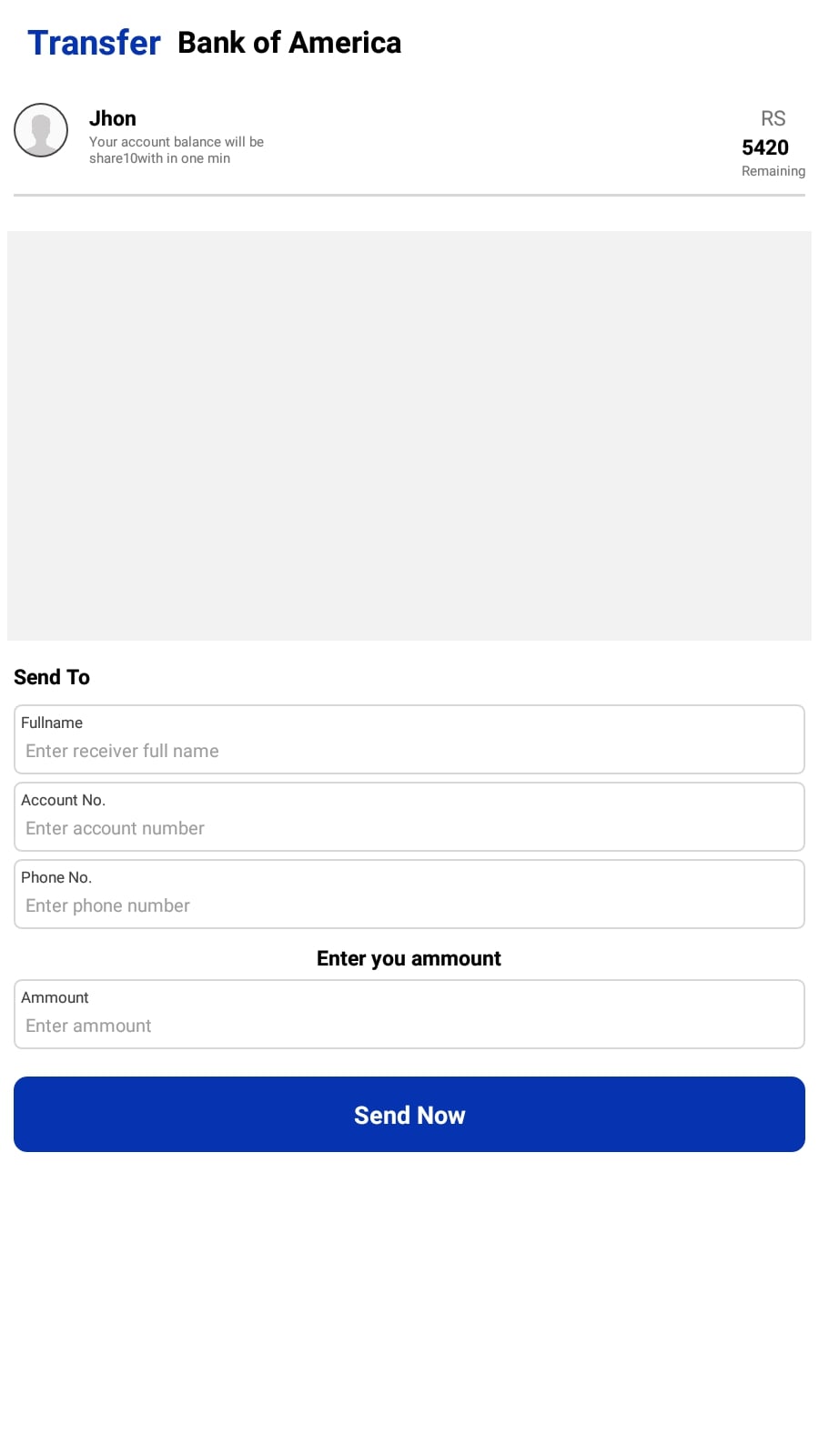 The developers of the app emphasize that the program is suitable only for entertainment and is not a by-product of other apps. No payments or purchases within the app. Enjoy an unusual prank and raise the spirits of everyone around you.

Prank Pay Money transfer guide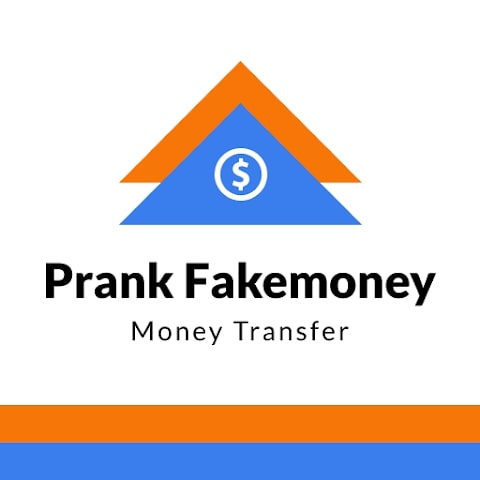 What can be more interesting than an original prank? Now you will become a master of pranks with Prank Money Transfer. All you need for this is a phone and a good mood.
What do the developers promise? First, it is a lot of positive emotions and laughter. Try on the role of the oligarch: brag about the incredible sum of money, which is gathering dust in your bank account.
How do you make people believe this hoax? Just enter your information and set the amount you want. Next, you need to make a screenshot and send it to your acquaintances. Now no one will be able to doubt your words.
You can also simulate the bank transfers you were supposed to make. Generate a link to the UPI QR code to make it more convincing. Come up with an interesting prank script that you can use at a party or friendly get-together. Make jokes, and laugh with your friends.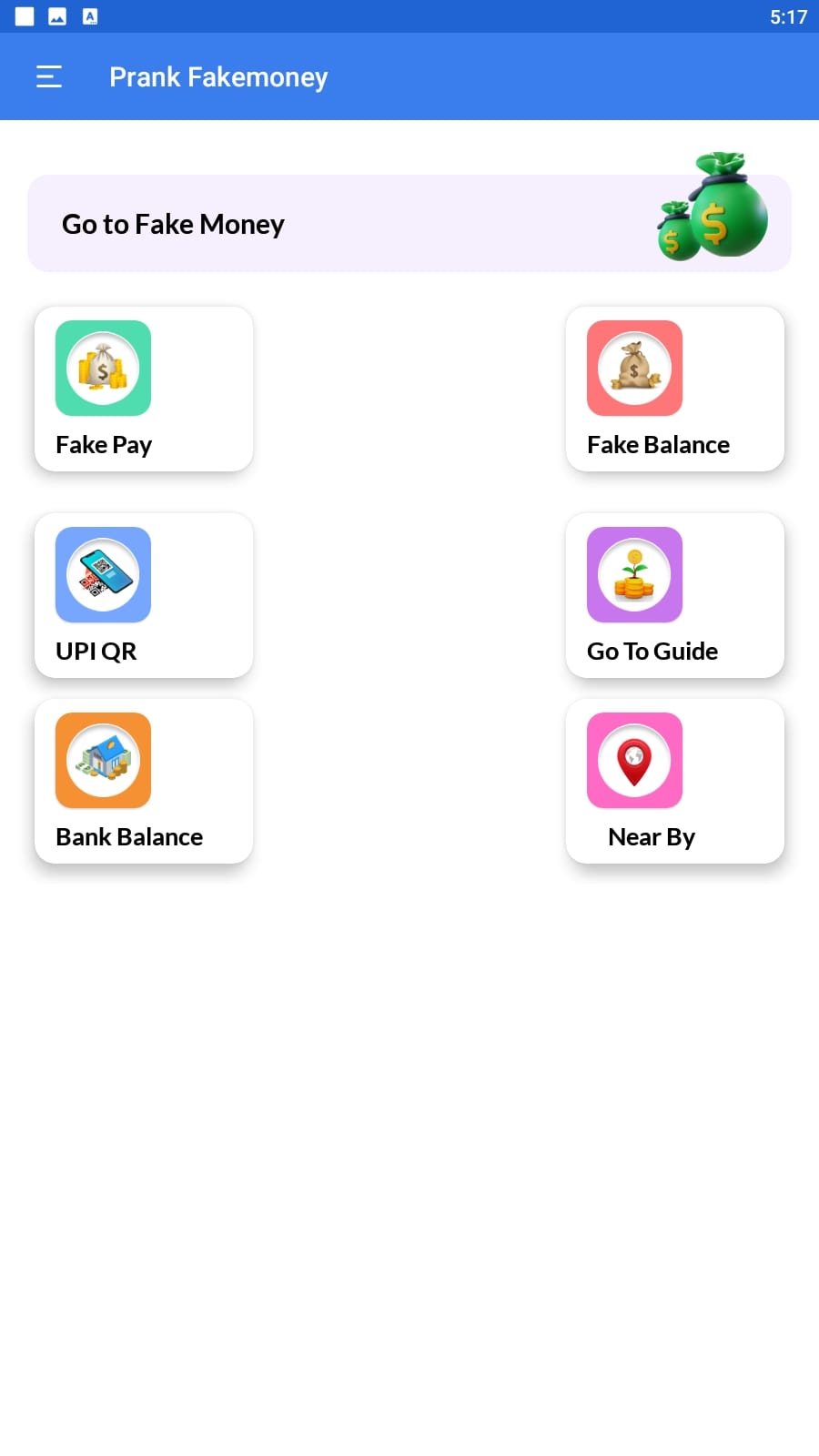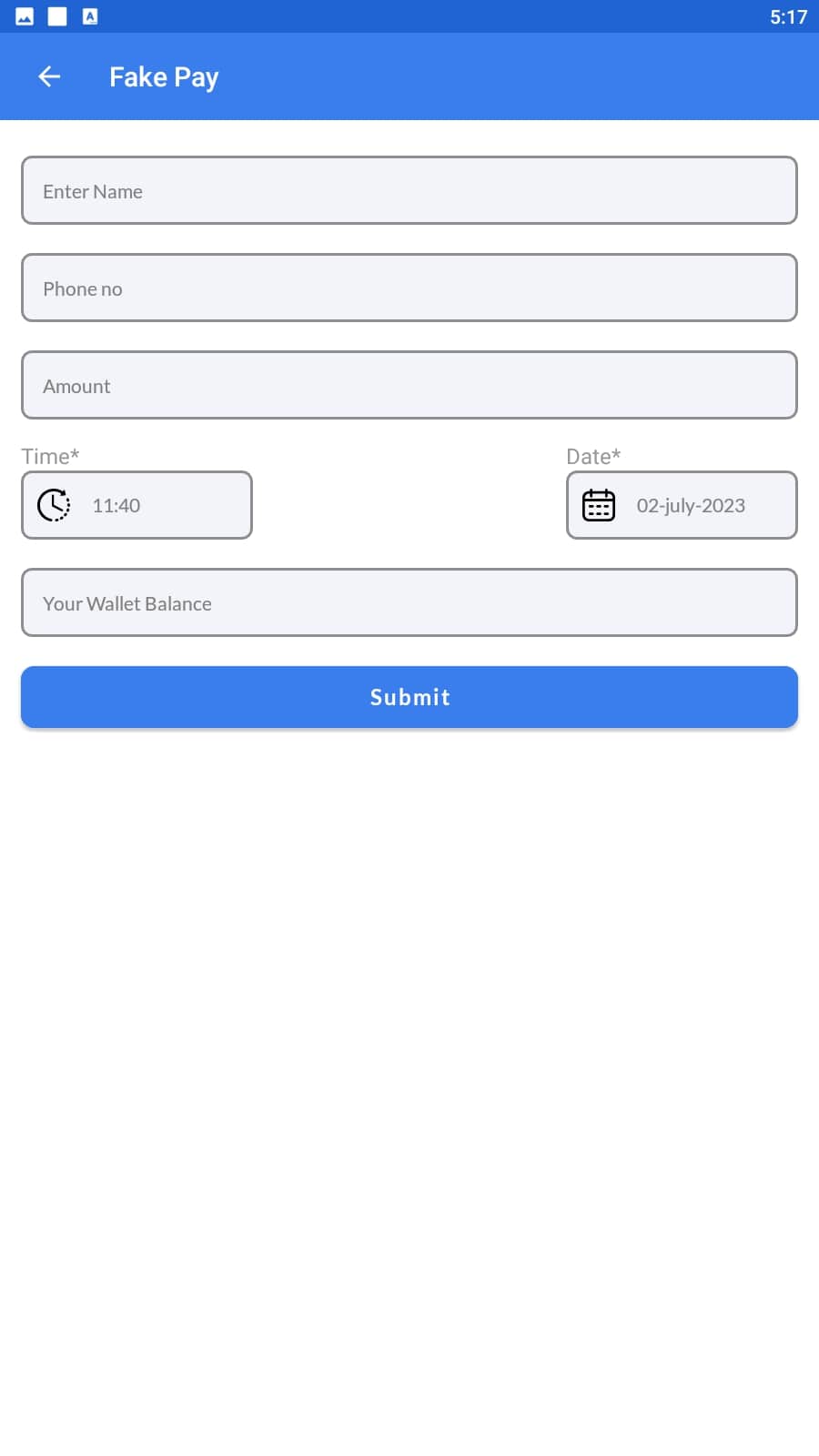 Don't take Prank Money Transfer too seriously as it is only suitable for entertainment. The app is constantly being updated to reduce the number of possible errors. You can use an electronic device with Android 7.0 and newer versions to use it.

Receipt Maker
A simple and straightforward app for receipts management suits absolutely everyone. Now you can find all your reporting documents in one app.
Thanks to the smart search system, you will get the necessary receipt in seconds. Prepared files can be saved in PDF and HTML formats. You can do expense calculations while standing in line or in traffic.
All features are free and available at any time. All of the templates provided in Receipt Maker conform to accepted patterns.
They may differ from each other depending on the purpose of use. If you are managing a family budget, there is no need to enter personal information and fill in all the lines.
The app will be an assistant not only for individual use but also for running a small business rationally. Create full-fledged invoices on this basis, and offer receipts for payment.
You can easily share these documents with your contacts in messengers or email them to your customers for payment. You no longer have to duplicate entered information on paper. All documents are structured and available for reporting.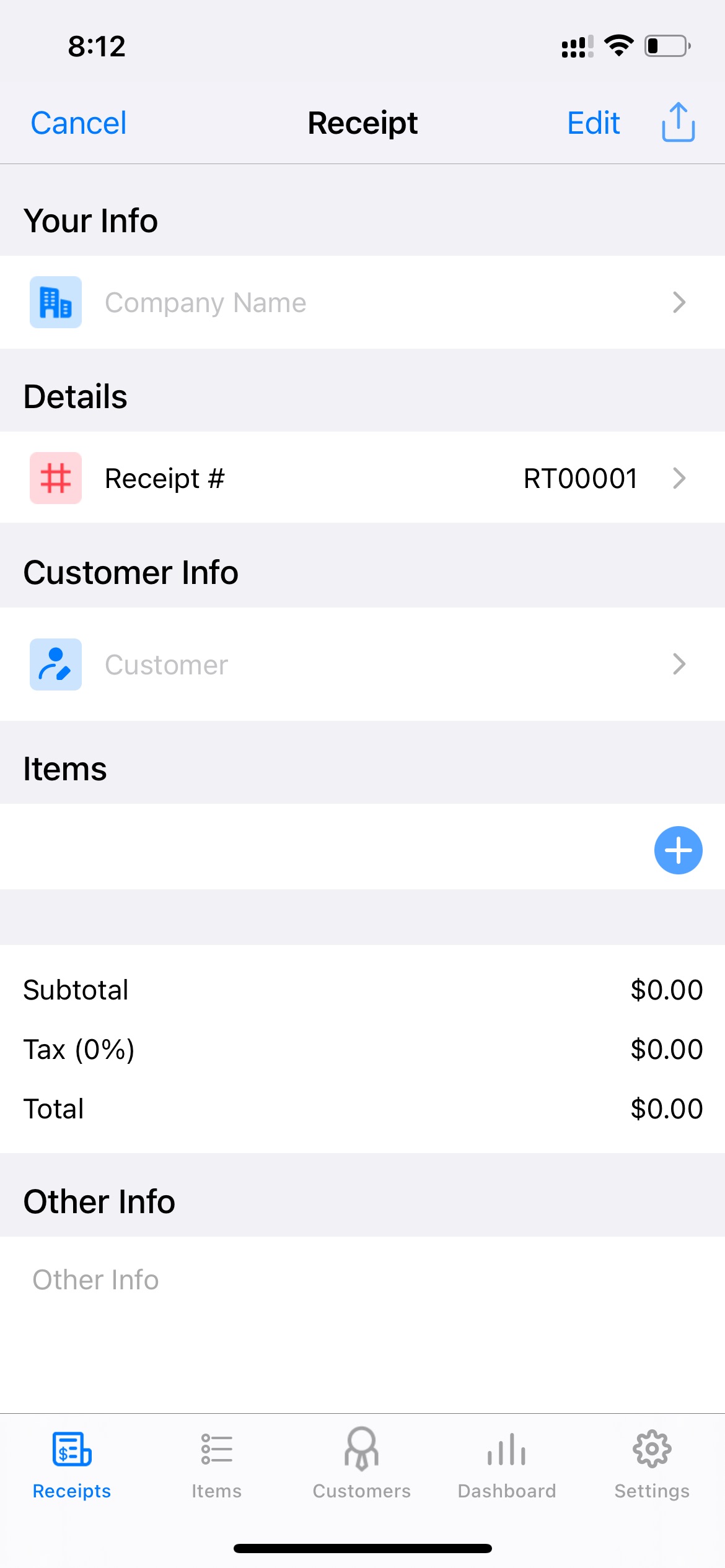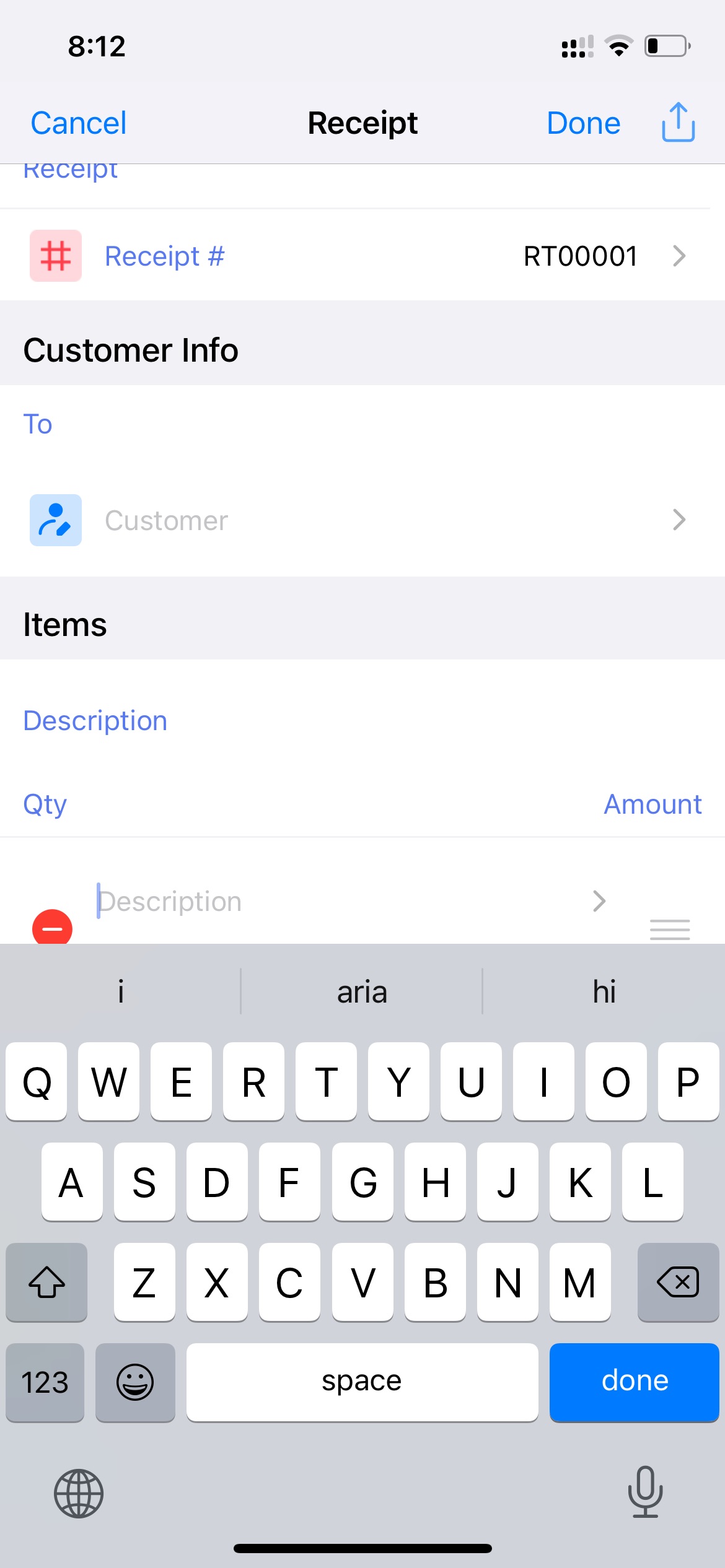 Receipt Maker is available on many devices. Synchronization is required for this. The app supports a multi-user mode to make the work even more comfortable.


Invoice Maker & Quick Receipt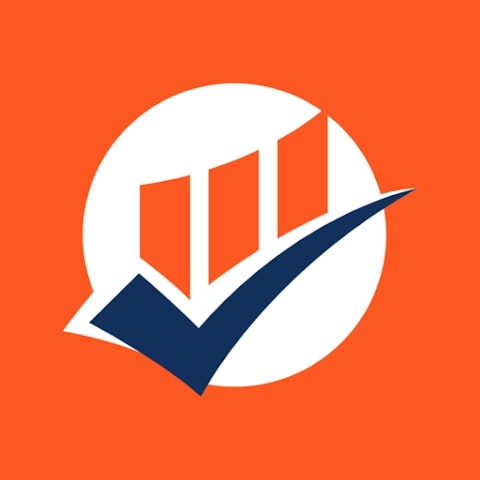 SIR is a professional tool for running your business efficiently. With it, you can also create fake receipts to prank friends.
It has already helped thousands of entrepreneurs around the world to make their work more productive. You can cover all areas of your business, from ordering goods to shipping and distribution.
You don't need to have a lot of charts and graphs at hand: all the information you need is electronically available directly on your phone. The whole process is automated, so it's easy to keep track of every step.
The invoice generator will allow you to receive invoices and receipts in a suitable format in the shortest possible time, to correctly make a purchase and delivery request.
Just use one of the ready-made templates, fill in the blank fields, and enjoy the result. Create a unique look: use different colors and styles, and add your company logo to each form you send.
Now you can easily switch between multiple vendors, clients, and contractors. Open your account from different electronic devices, wherever you are. Make payments instantly. Use one of the supported payment systems: bank cards, Stripe, and Pay Pal.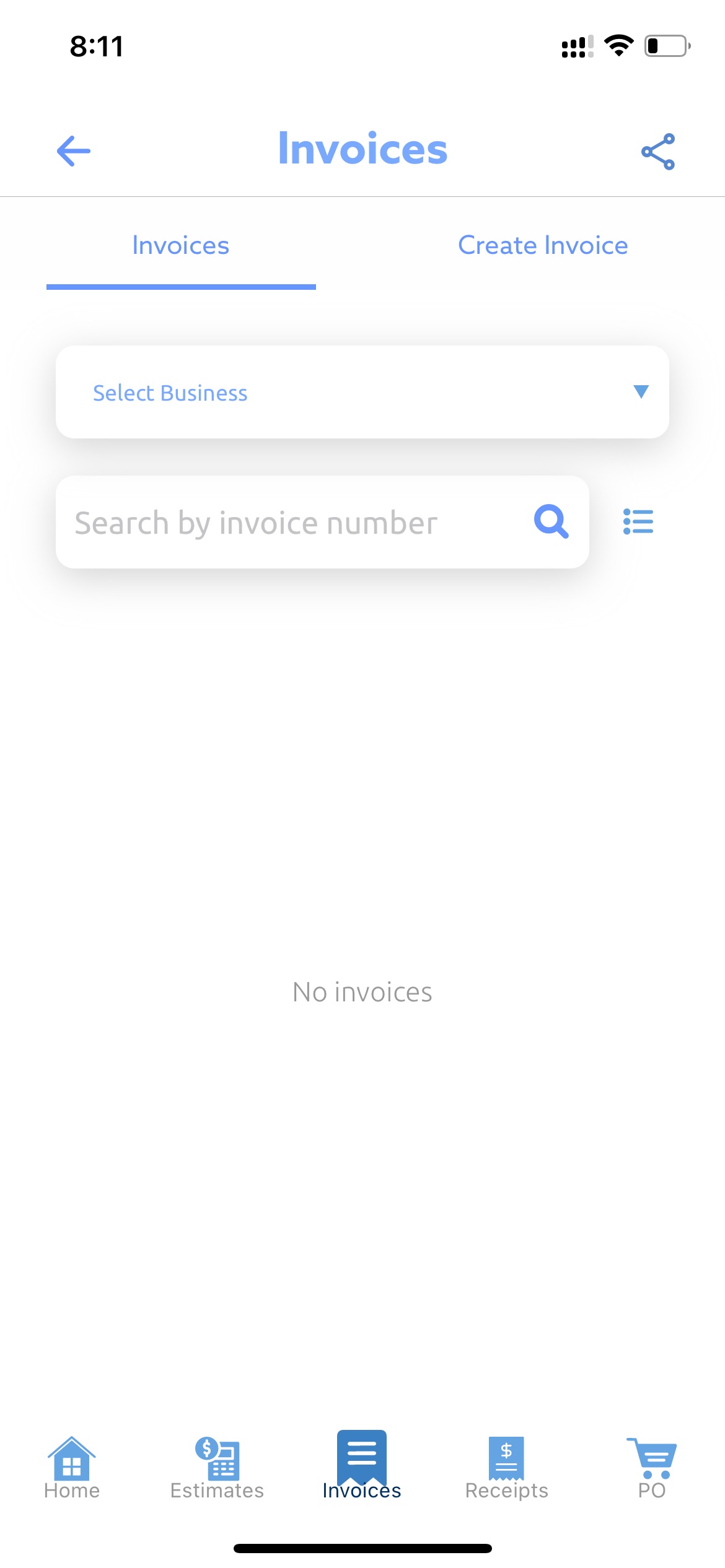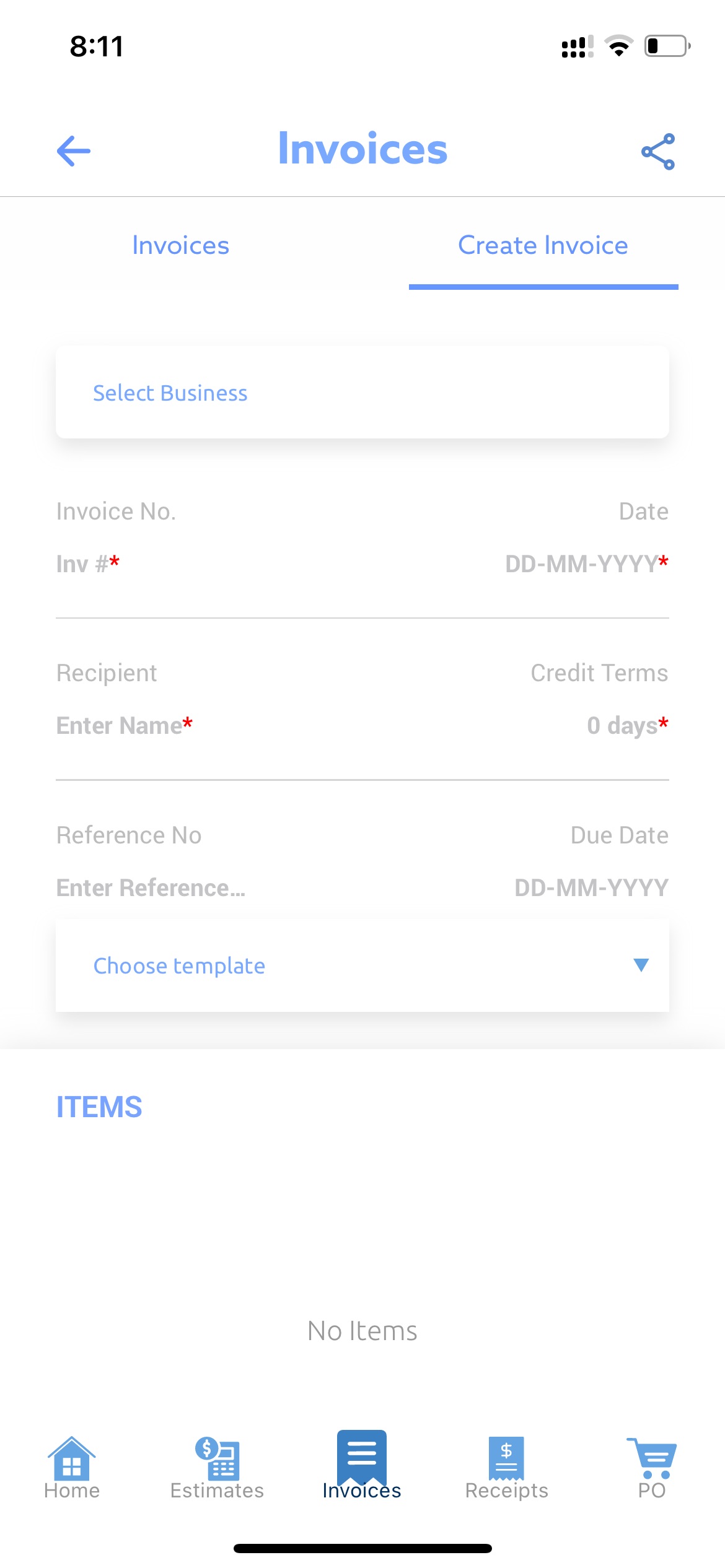 You'll be notified if an invoice isn't paid within an agreed time frame. You have your entire business in the palm of your hand. With SIR you will save time and feel confident in every move.


You may also like: 11 Best Fake Muscle Apps for Android & iOS
Invoice Maker: Easy & Reliable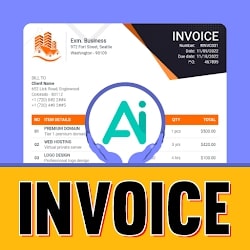 A huge selection of templates, numerous extras, and options are free in the Atom Invoice app. Do all your calculations here: it's convenient and secure.
Choose the right receipt, enter your information, and send the finished documents to others to sign. Take control of your business online.
Any documents, receipts, and apps can be sent via messenger or email directly from the app. This will simplify the process and keep every transaction under control.
It takes a few minutes to fill out the form. Save to your phone, and send documents to colleagues and clients with an electronic signature. You will be notified if an invoice created is not paid. Later on, these documents will supplement your report and give a clear picture of the real state of affairs.
A big advantage of the program is the cooperation with several payment systems. Your client or customer will be able to choose the most convenient option independently.
Atom Invoice supports the payment of invoices through Paypal, Paycheck, Yap, and bank transfers. Don't worry that you can forget about the details of the transaction.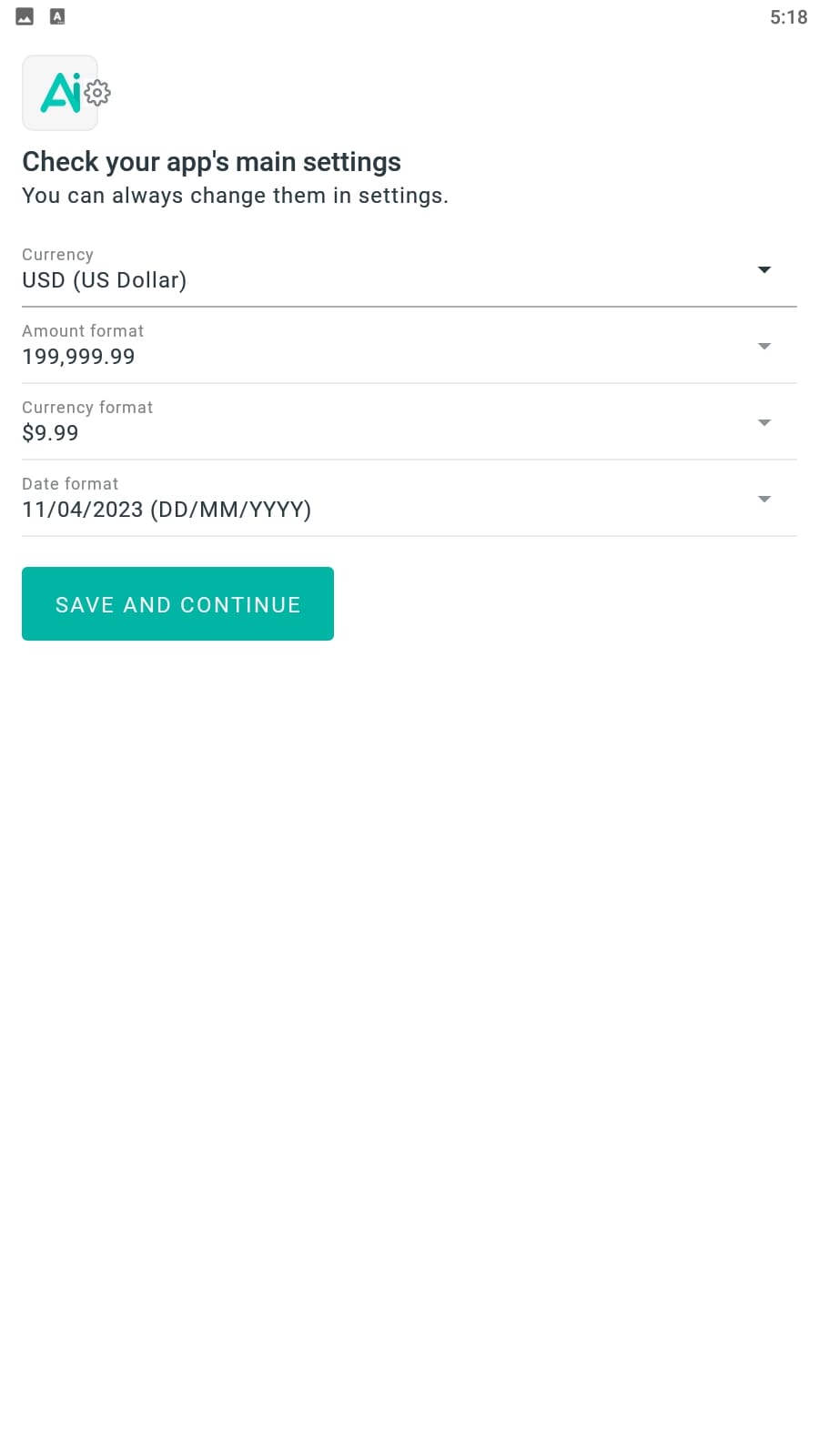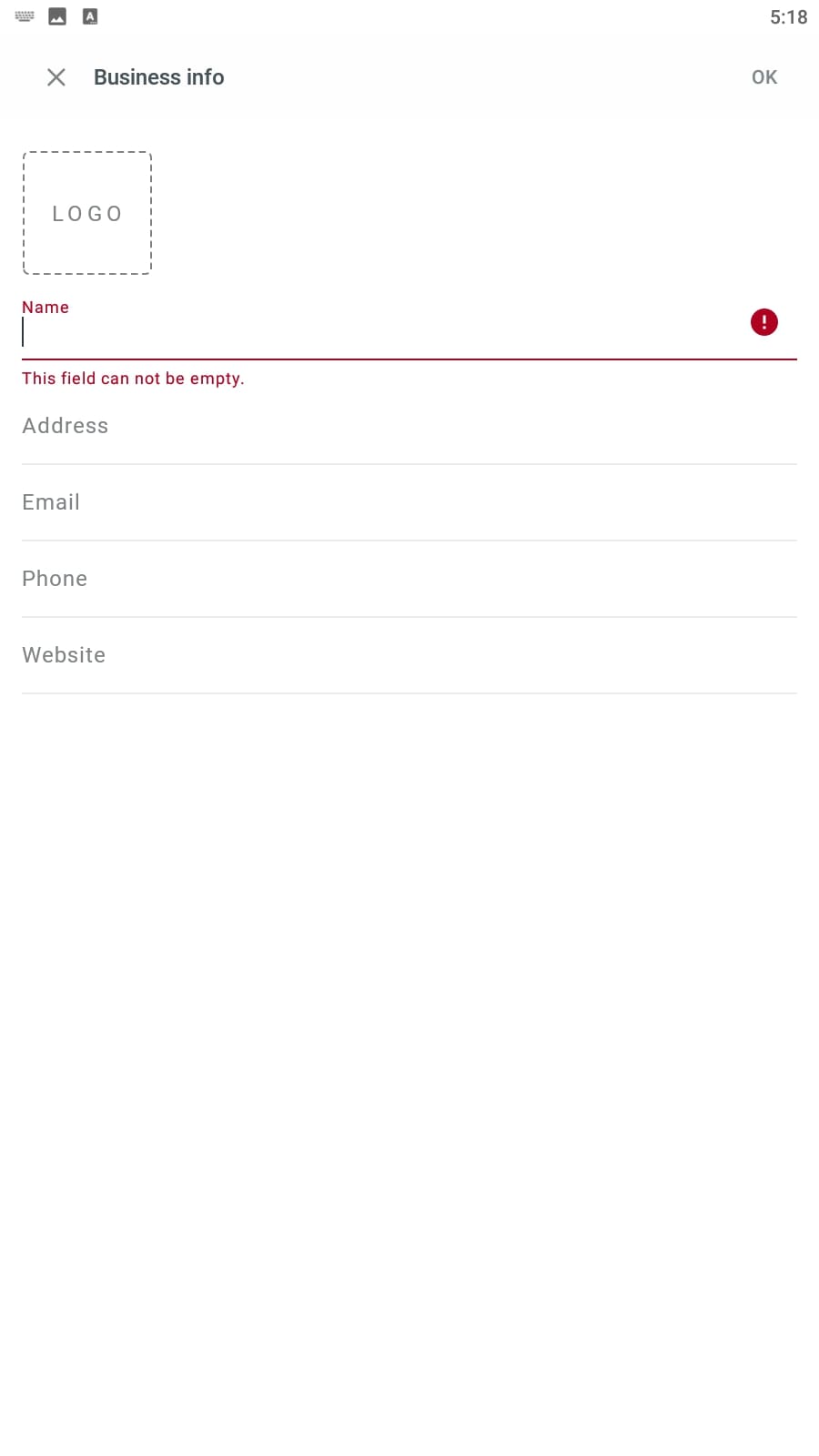 All the information you need is fully available at your convenience. Don't miss the chance to make your business more successful with Atom Invoice.