Monopoly… Even if you've never played it you definitely heard about it. It's a really famous game that test your strategic and enterpreneural skills. It's a board game, but of course nowadays you can also find in in digital format for each device.
What is more, we recommend paying attention to the monopoly game and its analogs, which can be not less captivating than the first one! All those games have persevered the traditional board game format but with a mix of convenience for digital devices.
You may also like: 9 Best Ship Building Games for PC, Android, iOS
In the article down below we have chosen the best monopoly games that you can play on any device.
1. Monopoly
Let's start with the very classic Monopoly game. You can find it available for iPhone and Android devices. Generally, this is the board game that we all know but transferred to the app format. You get the pitch to play first, then you need to choose whether you're playing in a single mode or together with friends.
Roll the dice and then take action. Playing this game feels just like in real life, especially in multiplayer mode. You just go square by square and each new step opens new possibilities, actions, scores, and, possibly, misfortunes for you.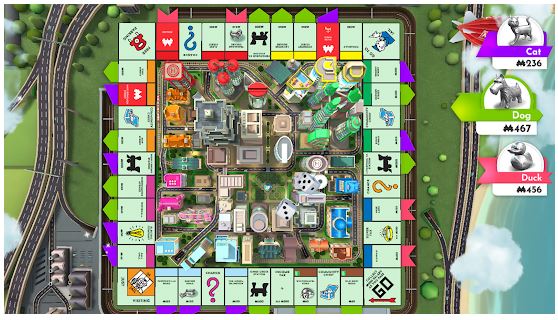 There are 4 playing modes in the game, and you can choose one of them right before you start. All in all, the game leaves a mainly positive impression about itself – of course, the Monopoly game is not where you expect to see the superior graphics and high-end gameplay, but the app is executed quite well, matching all the expectations.
The only thing is that the game hangs if you play it for more than 2 hours. What is more, many users are disappointed with the many options that are only available in the Pro version.


You may also like: 11 Best Games Like Minecraft for Android & iOS
2. Cluedo
Cluedo is something a little bit different from the Monopoly game, but nevertheless, it's a truly captivating game that includes the elements of a board game and a quest game. There is a murder in a mansion and you have six suspects – your task is to figure out who's the murderer is.
In the game, you can choose the direction where you want to go – you got a map of the building in front of you and the only thing you need to do is to click on the room. The whole animation is made in cartoon style.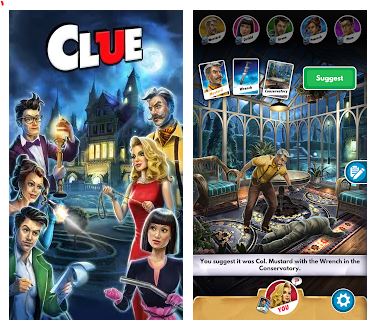 You will also need to take notes in a special notepad considering different aspects of your investigation. There is no such thing as rolling the dice (you can find it only in the original version of the board game) and you just solve puzzles and riddles.
At the same time, Cluedo's style is similar to the Monopoly game because in both of them you have to use your strategic skills to win the game.


3. Armello
Armello is more an RPG game – through a similar pattern of action can be found in Monopoly. Moreover, unlike the original Monopoly, this game is remarkable for authentic graphics, great animation, and colorful locations. You will be captured not only by the strategic aspect of the game but also by its story.
Some users say Armello reminds them of the Game of Thrones strategy. Here you will also have to make moves using the cards and take parts in the epic battles – your aim is to win the throne and the control of the whole magic kingdom.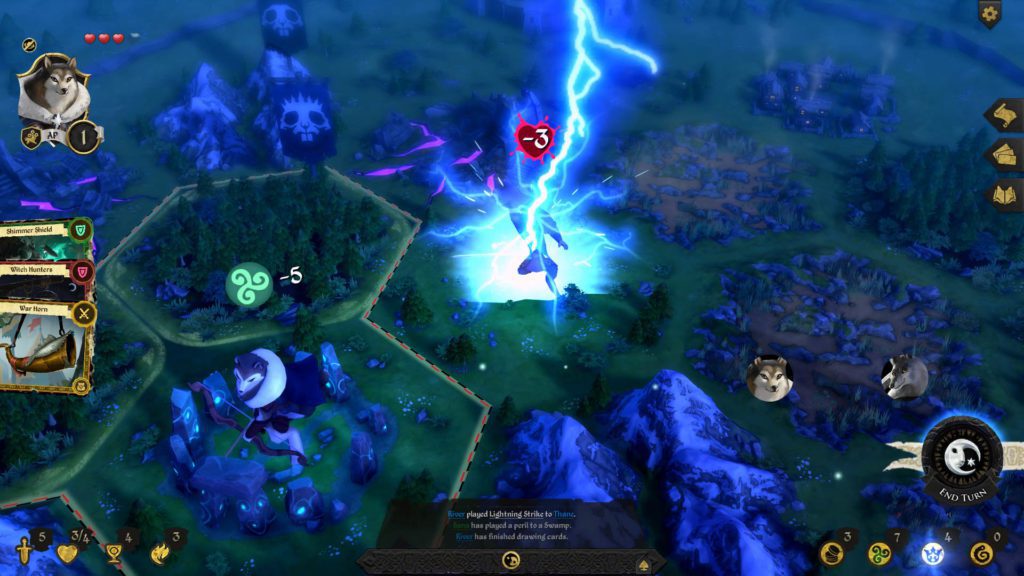 What is more, the game will be a special bonus for those who like pets and games with animals – the main characters are like those in Armello.
Choose the clan for which you're going to play, select your characters, and then start playing! At the beginning of the game, you will hear the prequel of the whole story and then you can move across the map with the character that you have chosen.
All in all, the game is made in the best traditions of RPG and board games – the fans of this genre will definitely love it!

4. Gremlins
If you like games about different monsters, goblins, and other mystic creatures, then Gremlins is the game that was made exactly for you. By the way, even though the action here takes place in the magic world and goblins are the main characters, it's the closest game to Monopoly.
You will see that there is an economic system with its trade and rules. Fight for power and wealth! Try to get as many resources as possible.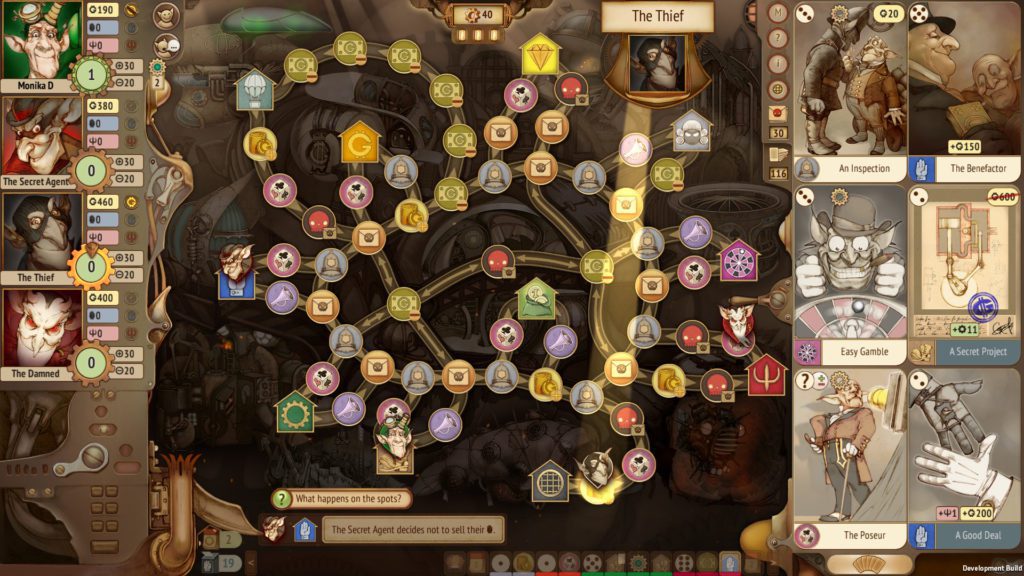 You get several game cards with the characters which change depending on which one you're playing for. You don't have to roll the dice here but you move from spot to spot on the map depending on how the actions are going and which challenges the game has prepared for you.
Your task is to find useful connections, defeat your enemies, and keep your wealth, of course. Before starting the game you can actually choose which type of cards you want to use in it. Be ready that you will also have to pay bribes in order to win this game.
There is a lot of icons on the map so at first, it can be quite overwhelming for new players, but eventually, you will get used to it. Gremlins have absolutely positive feedback on Steam, so it proves one more time the quality of this game.

5. Ludo STAR
Still. if you're looking for a way to play a good old board game from the screen of your smartphone you can try this Ludo STAR game. Here you get the classic gaming board just like in the traditional variant and you have to roll the dice to see how many steps you can make.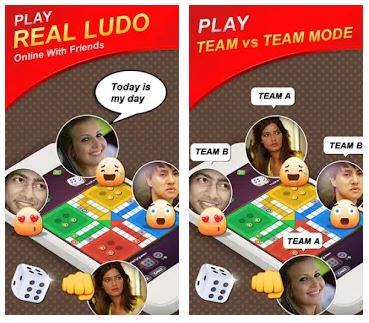 The game supposes you play in multi-player mode together with other people. Roll the dice together and see what you get! You can play in teams 2 or 4 players in each. The aim of the game is simple – you need to take your figure to the finish line faster than others.
Considering the interface design, this game has nothing too extra but it's exactly what you expect to see in a game like this. You just see the board and play. The members of your group will be displayed in a special window. You can log in using your Facebook account and start playing immediately.


You may also like: 35 Games to Play Over Video Calls (Ultimate List)
6. Line Get Rich
If you want to play a digital board game like Monopoly, but in the more bright and captivating format, you should definitely pay attention to the Line Get Rich game, because, from first sight, it might seem like an adventure game – but in fact, it is a board game that combines several elements.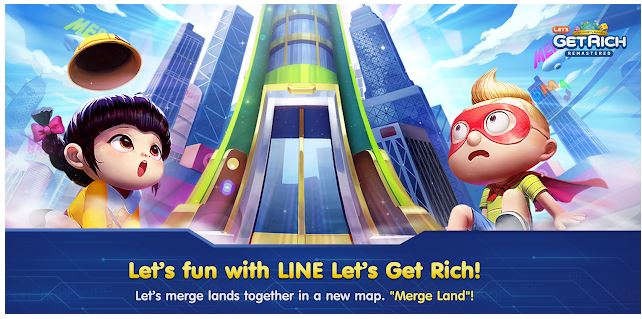 Your task is to survive and win in the world of real estate. The game takes place in Japan and the players need to roll the dice to travel the map. Each new square holds something special. You need to get more scores than your opponents and try to win all the property in the city.
Conquer the whole world and place your landmark everywhere. Lone Get Rich is really similar to Monopoly in this sense. The effects are quite impressive, and each new achievement is accompanied by fireworks, explosions, etc. The game can only be played in multiplayer mode.


7. Brass
This is like another version of Monopoly. This game is also a board economic strategy game and your task here is to create a monopoly in various sectors of it. The action takes place in England in the 18th century.
You can play in a single mode with bots and also organize teams of 3-4 players each. Here you don't have to roll the dice – you just choose your next move depending on how much money you have and try to get further than your rivals.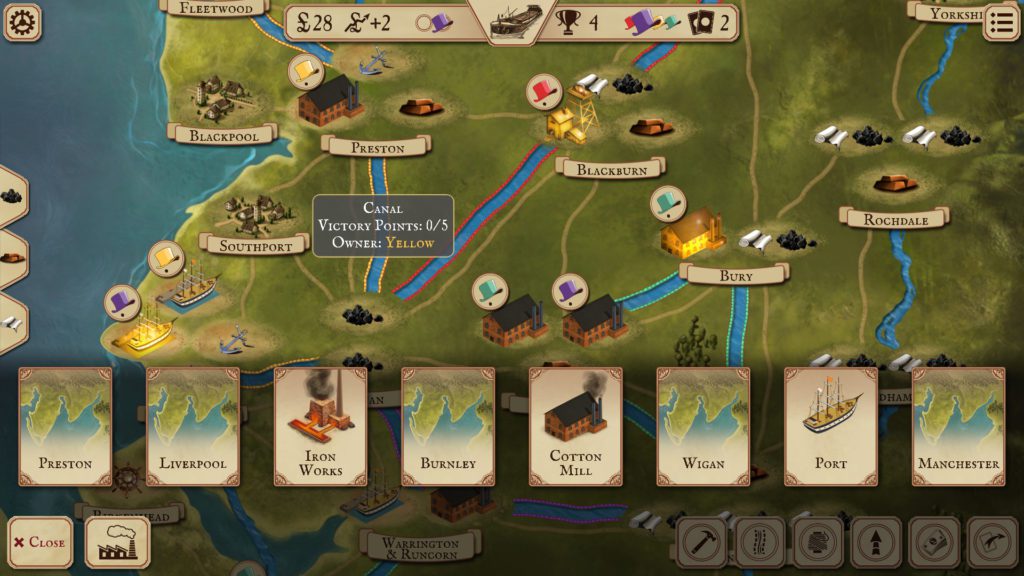 You can sell ships, build cotton mills, build new factories, sell charcoal, and all those things and activities which were common for entrepreneurs of England in the 18th century. The graphics are not the best one on the list, so it's presented more like a board game than an actual video game.
The only drawback of this game because of is its narrow resolution. Considering the fact, that the game is meant for PC you will probably have to adjust the settings.

8. Catan Universe
Another digital version of a board game for those who want to dive into an atmosphere. In fact, Catan combines several elements in it: it's an action game, an RPG strategy, and a board game. The idea of the game is that you create your own town and then defend it and nourish it.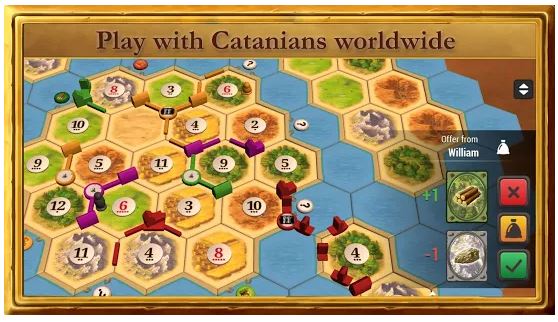 You can play in the multiplayer mode (recommended) or in the single mode with the AI. You do not roll the dice here you just choose which pitch you want to go and choose what you want to do: build a new fortress, open a market or start a campaign.
You don't expect superior graphics from this game, especially when you have the board view. However, the whole process is really captivating and reminds of the Monopoly game in the sense that you need to plan an economic strategy. However, many users complain that there is a lot of bugs in the game.


9. Warzone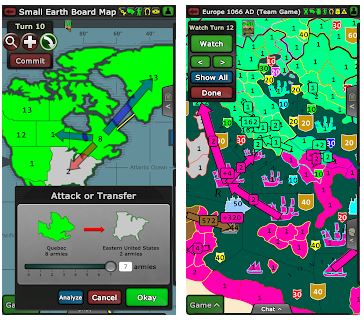 This is a turn-based strategy that will probably be appreciated by the male part of our audience. Warzone is a little bit obsolete strategy that is similar to the board game and it brings that unique atmosphere of retro games.
In this game, you and your friends (or other players) are competing for the land. You can choose the tactics and plan the campaigns one by one. In addition, there is a range of actions that you can do – Spy Card, Abandon Card, Airlift Card, and more.
What is more, Warzone is quite a popular game – around 10 thousand players are playing it each day. And unlike many other strategy games, this one is really hard and really tests your analytical skills. No significant flaws were detected in the game.


10. BattleLore: Command
You say that it is a war strategy again and will be right. However, this game is really prominent in its genre and actually one of the best board games for PC. Its incredible graphics and coolest gameplay will catch en eye of even those who don't like board digital games.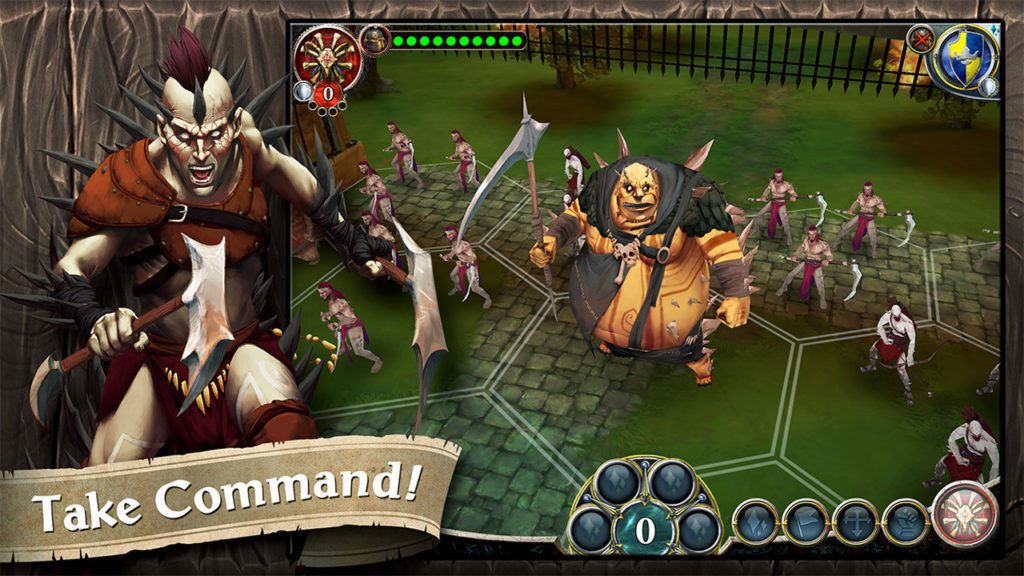 The aim of the game is simple – your land is invaded by foreigners and you need to build a strategy to win this war. Find the best soldiers, strongest creatures, and plan your campaign well! There is a multiplayer mode in the game that is much more fun to play than just with artificial intelligence.
Some scenarios are really difficult to pass. And just like in the original board game, the positioning of your troops is crucial. And just like in the real battle – when you're aware of each detail, when you're prepared well – you have all chances to win.

You may also like: 11 Best Secret Dating Apps That Look Like Games
11. YAHTZEE® With Buddies: A Fun Dice Game for Friends
And finally, we have something light and funny for the end. This is an online version of one of the most popular games where all you need to do is to roll the dice. You can't imagine how funny can that be! There are even whole tournaments where you're competing against other players from all around the world who get the biggest score.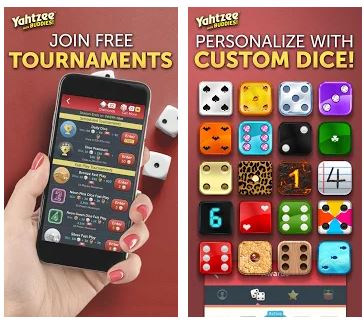 Yes, everything is basically tied to your luck, but eventually, that what makes this game so relaxing. No complicated planning, only amusement. And yes, the only similar thing to Monopoly here is that you have to roll the dice.
A nice bonus of this game is that you can customize your dice in the way you want. Meet other players from all over the world – more than a million people are using this app, so you're going to have some company! Definitely recommended for stress relief.