No matter what anyone says there is something extremely exciting about secret dating. It adds spice to your life especially if it seems too predictable and boring. For whatever reason that brought you here, we're not going to judge you – instead, we picked up the best secret dating apps for you that don't look like dating apps at all.
We're not going to recommend you something trivial like Tinder or Badoo, so the 3rd person would never guess.
Seriously, those apps would be the worst choice if you want to conceal your affair on the side. Some people don't even know there are some excellent dating apps that are perfect for secret romance.
You may also like: 11 Best Apps to Catch a Cheater (PC, Android, iOS)
The only thing you should be aware of before using them – they always include a lot of bots and scammers. Don't get hooked!
Please note: under each review we made a quick summary of what this app can work for. However, this judgment is not the universal truth since everything depends on a case.
1. The League
The name and the icon of this app will never let you guess that this is actually a dating app. It rather looks like a game icon.
The initial idea of this dating app was to help people to find the best match possible by using the artificial intelligence system. In general, this app was created for people who are so busy with work but still want to find their soulmates.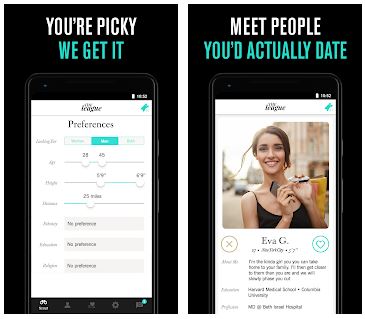 The motto of this app is that 1 good match is better than 100 bad ones. And that's maybe right because you're looking for quality time, aren't you?
And one of the best features here is that the League works in a way that you avoid bumping into your colleagues, Facebook, and Linkedin friends – thus you only meet people that you never contacted in real life.
What is more, this app has such an element as video speed dating. If you want to participate, you need to join the mutual stream that usually happens twice a week.
Except traditional dating, you can also just meet new friends and build networking with people who share your interests. It's also a great way to develop sympathy for people who enjoy doing something the same as you.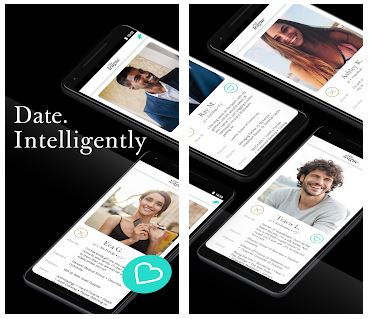 You can buy a special membership and get access to the extra features – and get bonuses every week.
The only drawback of this app is it almost deprives you of anonymity – when creating your account you will have to give very detailed features about yourself – so identifying you will be easy for people. If you want to keep your profile super-secret, this app is not the best one or you have to be extremely careful and smart.
In general, the League is the best app that leaves no questions of "what is that?" from others. Its icon looks like a game and the app itself quite good and safe to use.
Can work for:
Finding a soulmate
Nice talk
Side affair
Meeting new people


You may also like: 11 Best Apps to Hide Apps on Android & iOS
2. Hinge
This app is more popular than the League therefore you should be more careful when you download it because some of your friends/family might be familiar with it. However, its icon looks like it can be anything – a game or a photo editing app.
Hinge tries to position itself as the most reliable dating app to find serious relationships, but the practice shows that it is getting more Tinder-alike so you can use it for whatever purposes you need. The main idea of this app is to give you an overall impression of another person's personality.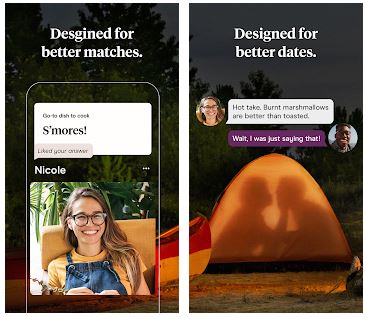 On the other hand, this can also be the advantage of Hinge since it helps you to build an actual relationship, not just chatting and ghosting.
Of course, such a system brings some drawbacks: the width of choice can be quite limited. Secondly, if you're looking for a secret affair, not all the people might be down to that since Hinge positions itself as the platform for more or less serious relationships.
Plus, for various types of membership, you will need to pay a certain sum of money. And sometimes, even though you pay, some features are still unavailable due to the server mistake. We don't recommend spending extra money on Hinge since usually, those "additional" features are simply for seeing the likes.
Can work for:
Finding serious relationships
Meeting soulmate
Finding new people


3. happn
The icon if happn is also neutral enough to cause no suspicion. But if you want that no one would see it, be careful, because happn is also quite a popular dating app. The reason why we put popular apps first here is that more people use them – so the chances to find a match are higher.
Seriously, the dating app can be secret as hell, but what the point if you can only meet bots and other rubbish there?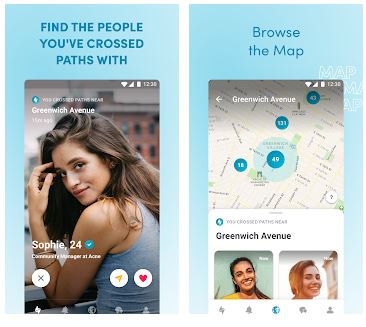 The algorithm of functioning is quite classy: you can monitor people in close proximity to you. If you want to start a conversation with someone you can just send them a "like". If the "like" is mutual, the app says you have the common "crush".
In general, happn is another version of Tinder. You'll never be able to text each other if the sympathy is not mutual. The cool feature of happn is that it's completely free. All in all, if you like the idea of Tinder but you don't want to install it because of its icon and so on you can try this one instead.
Can work for:
Small talk
Side affairs
One night stand
Finding friends


4. OkCupid
Seriously, if we didn't know this is a dating app we would never guess since it really looks like a game icon (here it is important to note that the pink color will work for women better than for men). If you're a woman, no one would care that this pink icon is, probably a story game or a makeup guide.
Despite that fact, this is one of the most popular dating apps in the world.
Once again, it positions itself as an app that is supposed to give you the best possible matches possible, by showing to others not just your pictures but your personality. Before you start using it, it will ask you a list of questions so later on you could find better matches.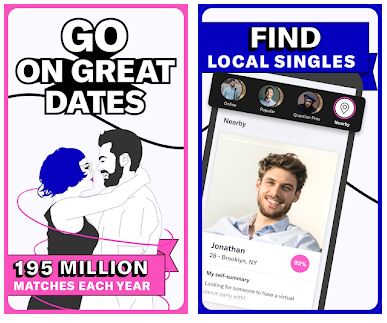 The benefit of OkCupid is that it's both good for casual dating and serious relationships. Moreover, the questions you're asked in the first place will help you to filter out the potential candidates.
However, we placed this app lower than others because if you don't pay for the subscription it almost makes no sense – you just don't see who gave you likes. At the same time, there is a possibility to start a conversation without the mutual "liking".
Moreover, this app is all about diversity – you can be straight, gay, lesbian, bisexual – there is a choice for everyone.
Summarizing all the points, this app is a little bit more elaborate in usage than the other ones, but the fact of diversity and the secrecy make OkCupid a great secret dating app.
Please note: this app has a lot of bots.
Can work for:
Finding friends
One night stand
Side affair
Meeting new people


5. SKOUT
From all the apps mentioned above, this one, probably, looks like a game the most. However, the reason it was deprived of the top position on our list is this is not exactly a dating app. This is more a way of meeting people around you and finding new friends.
However, if you ever used an app for finding friends you're probably aware that too many people use them to actually find love affairs. So why not use it as a dating app? Plus, it is not binding at all.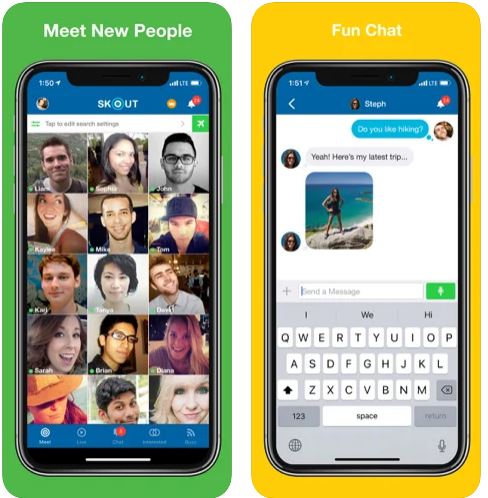 Despite that fact, the algorithm of SKOUT is really similar to the way Tinder works. You can just give a person alike and wait if it's mutual. If it is, you can start a conversation on any topic. The cool thing is that here you can choose whether you want to meet people in your local area or chat worldwide.
Therefore you can meet someone new to date in this app.
But be aware, because SKOUT contains so many ads. Plus, it often crashes and works not for each country. And since this app is not that popular it might be challenging to find someone adequate or at least not a bot here.
Can work for:
Chat with foreigners
Side affairs
Meeting new people


6. Woo
When you first see an icon of this app you never think it's a dating one. In fact, Woo is made for women to date. It is a common problem that women face more contradiction while online dating, so the developers of this app tried to make this process as smooth as possible.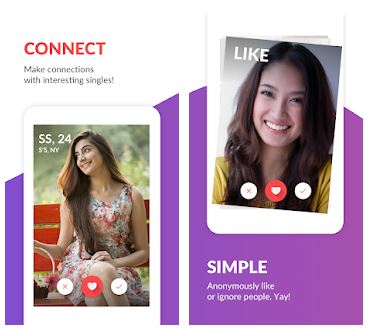 One great advantage of Woo is that it has a special mechanism to filter out bots and fakes. Moreover, it allows its users to keep the privacy of personal data (social media links, phone numbers, etc. (unless they want to share it themselves.
But in case you're looking for a fast hook up this might be not the best choice for you since Woo was meant to be the app for conversations in the first place. But eventually, you never know.
Unlike many other dating apps that work similarly to Tinder, this one is different – here users can simply send a "crush" sign in order to make sure that the sympathy is mutual. There is mixed feedback about this app, but you can try it out.
Can work for:
Small talk
Side affair
Serious relationships


You may also like: 6 Best What's Your Name on a Contact List Apps (Android & iOS)
7. Inner Circle
Inner circle – another nice app that wants to make their online dating secret. The first thing that the developers promise you here is to take the promise that you're going to be respectful, act properly, and so on (how would they verify that we wonder???)
This app is not that popular both on App Store and Google Play so you should be aware that you're not going to have much choice here.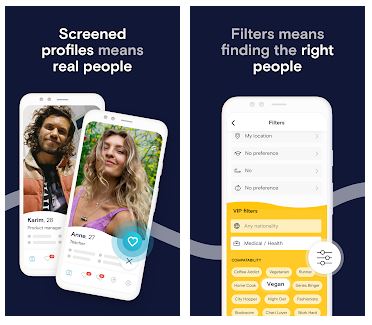 If you want to get a better match, you can set up special filters – may be by occupation, hobbies, preferences, age, and so on. What is more, with Inner Circle you can meet people from all around the world.
The major drawback here is that the app itself is paid – it is free when you download it but as soon as you actually want to use it and watch the messages, for example, it requests money. What is more, many users complain about the registration process itself – that the app cannot identify or verify their occupation and so on.
Can work for:
Small talk
Making friends
Find soulmates
Side affair
Meeting foreigners


8. Blendr
More popular than the previous app, Blendr is also often used for secret dating. It rather belongs to the category of anonymous chat apps where you can reveal your personality as you are progressing in your conversations.
A number of people complain that it used to be a better app. Well, if you never tried it before maybe you won't notice the difference? Still, the number of downloads shows that many people are interested.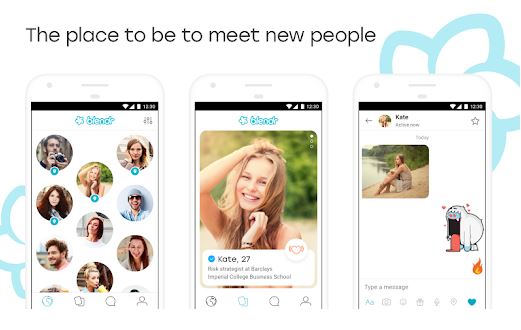 Blendr also shows you, people, depending on their proximity to you. Therefore, you can meet a lot of locals. And unlike many previous dating apps, this one is definitely meant for one-night stands.
Developers say that more than 180 users are already in the app – well, you can check if you want. The registration process is quite easy and you can highlight only the kind of information that you want to give about yourself. In order to find the best match, you can set up various filters.
Can work for:
One night stand
Anonymous chat
Small talk


9. Secret
This is a dating app that might attract attention to its icon, so be more careful with it. The secret will be more suitable for experienced dating app users since it is more provocative. If you use this one, be ready that you are going to flirt a lot:)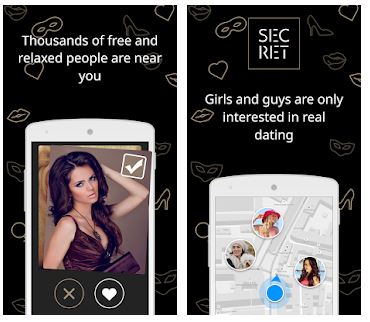 However, it is also possible to find friends here who share your interests as well. The secret is remarkable for a relatively small audience compared to other dating apps – around 10 million users. So don't be surprised if it doesn't work for some countries.
As you give mutual likes for each other, you get into a secret chat room where you can talk about anything you want. Here all the taboos are erased, so it's really for the hard stones.
The overall sympathy is purely based on the profile picture – if you like the way the person looks you can give them a like and see if they reply back. Basically, the same Tinder but with more freedom and more secret.
Can work for:
One night stands
Side affairs
Flirt
Small talk
Sexting
Finding friends

10. Bumble
The icon of Bumble looks more than credible and a 3rd person would never guess this is not a game. Unlike the previous app, Buble is all about security and building more thoughtful connections. On this list, we try to present all the ranges of secret dating apps so everyone could find something they look for.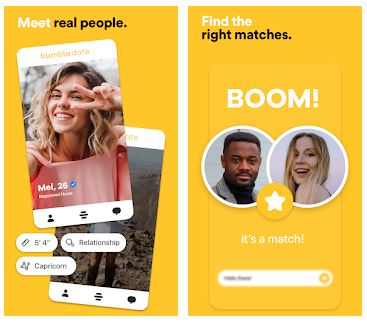 Bumble was developed by a Tinder ex-employee, who wanted to make online dating safer for women. The main thing is that in Buble only women can text first. When someone gives like to another person, that person has only 24 hours to reply, otherwise, it's erased.
And if the sympathy is mutual, the couple can exist only 24 hours and if there is no messaging, it's getting deleted as well. In other words, Bumble tries to fight the worst that you can find on dating apps and make you find a real match and couple.
It is recommended to give more information about your job, occupation, business, hobbies, and education in Bumble so you can find the best match possible or just build nice networking. And just like on Tinder, you can give various types of likes on Buble – including the super like.
Another special feature that distinguishes Bumble from other dating apps – we noticed it's almost the only dating app that doesn't have any negative feedback. People say that they really could meet someone cool on Bumble.
However, many users complain about the technical issues that comes their way.
Of course, everything depends. One of the biggest drawbacks of Bumble that many cool features are paid to unlock.
Can work for:
Serious relationships
Finding friends
Networking


You may also like: 11 Best Apps Like Getcontact for Android & iOS
11. Snack
The icon of this app reminds you of a heart shape a little bit, still, you can use it as your secret dating apps. Snack positions itself like a TikTok for dating. All the dates here are in video format. One of the best features of Snack is that it is completely free.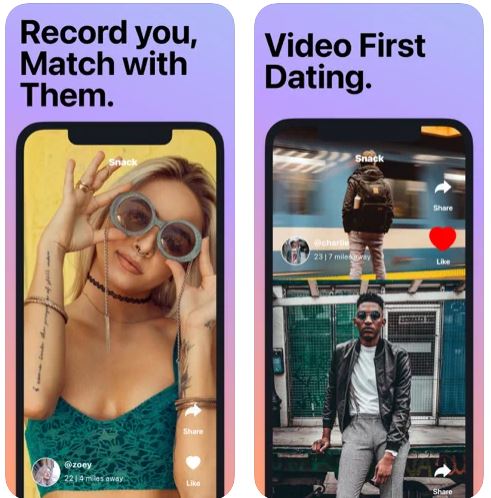 Another cool thing is that the app helps you to start the conversation so you and your match wouldn't start in silence. And you can not only make online video calls for each other but also record videos for your profile about yourself so the others could watch them and see what you are like in the real life.
Snack is only on the rise right now so it's just following the trends of nowadays for short videos. However, if you are not afraid to get caught and want to try something fresh in your secret online dating it can be quite funny.
Can work for:
Side affair
Finding new friends
Meeting new people