Making music goes to the next level. Every year, various programs appear to simplify the creation of music, but in the abundance of programs that the modern world offers us, it is very easy to get lost and hardly make the right choice.
It is worth sharing with the most popular program, which has confidently established itself in quality and practicality both among amateurs and among professional drummers and sound engineers.
And if you want to create your music and make multitrack recordings, you should get yourself a special app for that. You will find them here.
Super Drum will make you a professional drummer even if you are not involved in music. An amazing application that combines convenience and practicality.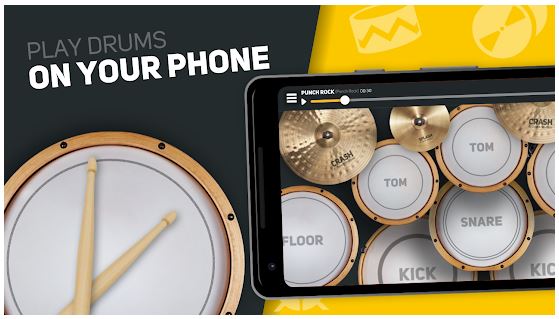 Use a variety of drum kits for high impact.
Moreover, for user convenience, the Super Drum app has a support system. Many users may have questions or problems. Compose your question and send it to the support specialists and they will definitely answer you. The developer's website will allow users to get acquainted with more detailed information and principles of work.
Convenient user interface and work environment navigation will allow users to understand the principles of working with the application. To get started with the application, no special skills and knowledge are required.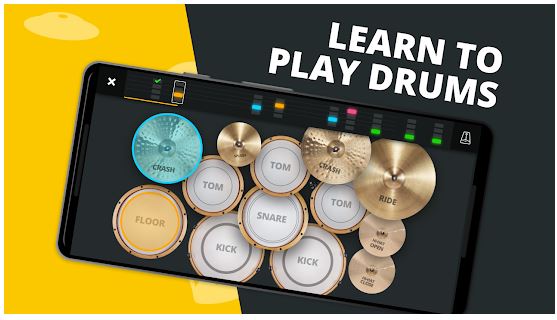 The essence of the application is simple. It simulates a drum kit on your device. When you first start Super Drum, you must accept the user agreement and only then start working. After the agreement, the drum kit will appear on the user screen, and above you will see the music to which you can play the drums.
Playing drums has never been easier with Super Drum. Convenient controls, nice graphics, and studio accompaniment will allow users to immerse themselves in the environment and discover a new fascinating world of music.
When you are using this app on your iPhone you probably want the best quality of sound. In case you feel like your iPhone needs a volume boost, you can use these apps to do that,
Super Drum is a useful app for musicians and drum lovers. The simple and logical interface that everyone will understand. Have fun and discover a new world of music filled with vibrant studio sound and talent.