What things will look cool in time-lapse photography? A waterfall? A burning match? Or maybe traffic jams on a major road in the city center? All of the above! That is why we advise you to use the TimeLab – time-lapse camera app, which allows you to shoot with a long exposure.
By the way, if you also need to edit the portrait pictures, we recommend using wrinkle removing apps when it's necessary.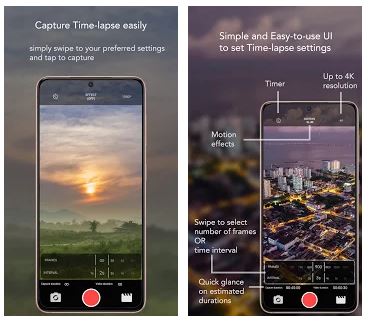 When downloading, you will need to allow the app to access your media and camera. After launching, the program will offer to learn more about what time-lapse is and what things are better to record on this kind of video.
Then you will go to a very beautiful screen with a picture of the night starry sky, which will have several active buttons.
The first offers to create a new shooting, the second allows you to select a ready-made images, and the third offers to view the features of the premium version of the app and then purchase it. The advanced version allows you to shoot at a bit rate of up to 100 Mbps and up to 60 frames per second!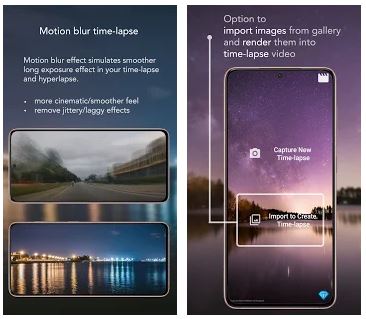 If you want to shoot a new video, you can configure frames and duration intervals, as well as frame rate and quality (bitrate). The design of this application is cool! It is simple and clear, everything is located in convenient places, and the panels of the main windows are made in purple color.
In order to avoid noticing how the video shakes when shooting, and there is a sense of movement during time-lapse shooting, you can shoot with the motion blur effect.
When you take pictures outside the glare is the often problem. To remove glare from pics, use these special editor apps.
The app also has a built-in Photo Editor, with which you can edit the image frames before rendering them into the final video. As with most free apps, there is a bit of advertising here, and for any questions that arise, it is better to contact the email address specified by the developers.