Photo booths were a popular pastime of young people back in the 1950s. At that time, analog booths were located in parks, at carnivals, bus stations, and other mass gatherings of people.
Real photo booths are long gone. They are replaced by digital counterparts. Such tools are convenient for quick image printing and sending via messengers and other services.
Some applications exactly copy the style of "those very" analog booths from the past. In this review, we gathered the best photo booth apps for iPad that can entertain any company.
If you want to make your photos more cheerful, then try these best apps to animate still photos.
Pocketbooth Photo Booth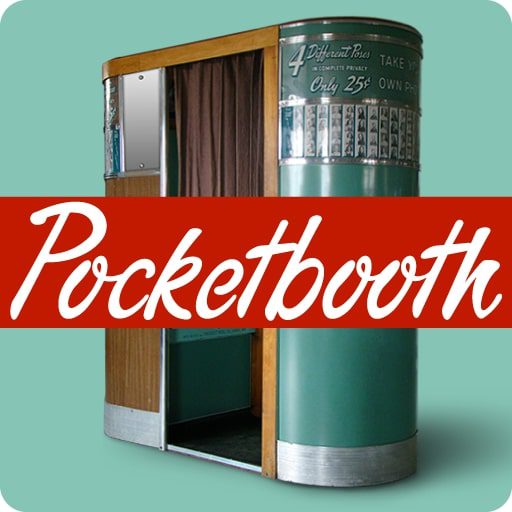 After launching the app for the first time, it will ask for your permission to retrieve location data.
Don't be alarmed, this is a standard request for a photo application that can insert GPS coordinates into the photos you take.
You can always disable access to your location information in the settings (Privacy -> Geolocation Services).
But, location information may come in handy if you take a picture with Pocketbooth on vacation or in some similar place. The app doesn't require any more settings to work.
By default, the app shoots with the front camera. Yet, switch shooting to the main camera of the phone by clicking on the icon in the lower-left corner of the app interface.
In addition to saving pictures in the app, you can send images by e-mail, send them to print via AirPrint, publish them to Facebook or Twitter.
Save the resulting image to the standard photo gallery on your smartphone. Pocketbooth, unlike other applications, does not automatically save the photos taken. This is convenient because unsuccessful photos do not need to be deleted manually.
In the upper right corner of the application, there is a stylized gear icon. Click on it to open the Pocketbooth settings.
Change the number of snapshots the app takes, from the default 4 to 3. In the settings of the application, you can put the option "save pictures to the gallery automatically", as well as choose one of the 5 photo effects.
There are 1975, Antique, B&W, Color, and Sepia. The selected effect will be applied to all photos in the app until you change it in the settings. You can buy extra photo effects for a dollar each.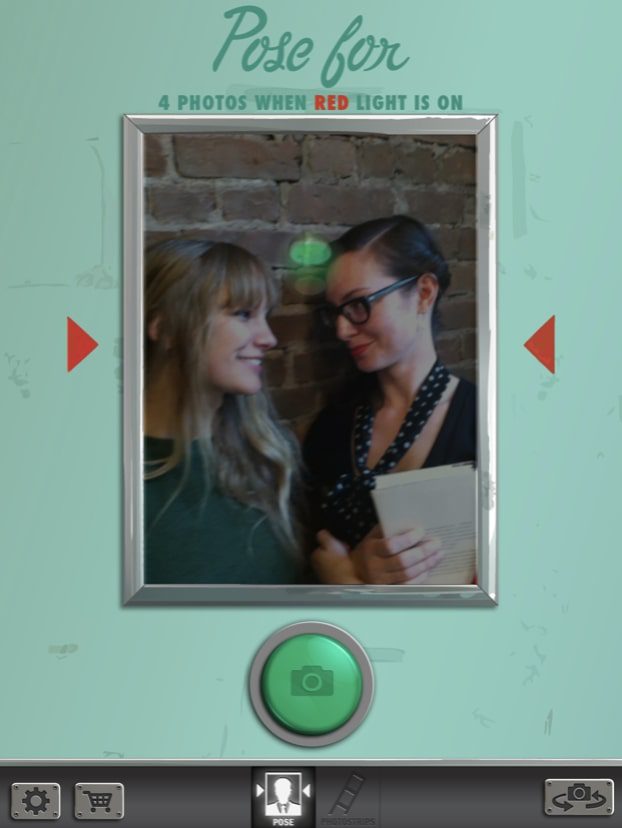 While Pocketbooth won't replace a real photo booth, this stylish app will help you take unique vintage selfies and photos with a friend.

You may also like: 9 Best Apps to Remove Glare from Photos on Android & iOS
Mini Photobooth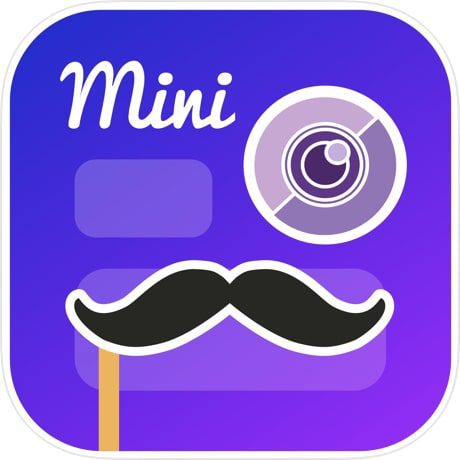 The Mini Photobooth app allows you to create unique photos with your friends. Here you can choose the layout you like, the necessary text, and interesting stickers.
Choose the background that you like. Moreover, you can choose your own photo as the background, which will help you to make your college really unique.
You can use the Special Event Mode to create photo collages for various events. So, your guests can get a set of delightful photos or even GIF images. Also in this app, the function of connecting to any printer is available. Use AirPrint to save your image forever.
Save your finished image to your smartphone gallery, send it by email, or share it with friends on social media. Also, you are able to view your photos before you save them. So, if you don't like the result, you can delete it and take new photos.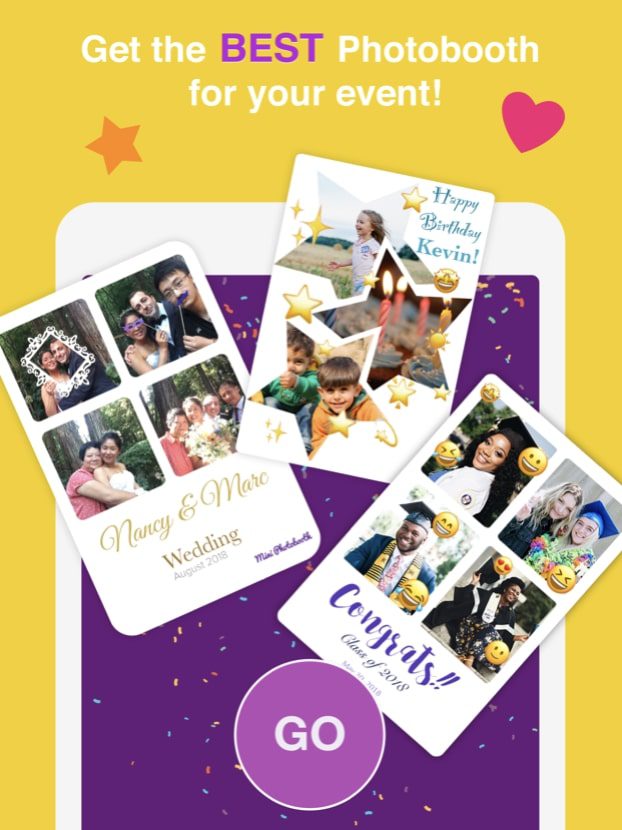 This app has a huge collection of different templates that you can use. More than 120 unique fonts are available to help you decorate your photos. This free app will allow you to create an unlimited number of unique and interesting photo collages.

Darkroom Booth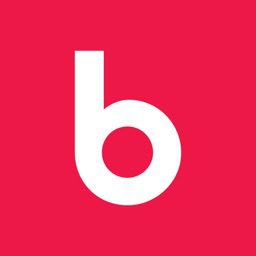 Darkroom Booth is a multifunctional app that lets you use your phone as a real photo booth. Here you can create unique photos, collages, and even GIF animations.
Add your logo or some text to the finished image. Share these collages here via email, text messages, or social media. You can also sync this app with services such as OneDrive and Dropbox.
This app can be classified as a professional app because of the event features available here.
So, if you took photo collages during an event, you can enter information about it as well as its participants. Add email addresses so you can easily send the finished images to everyone. With AirPrint, you can send images to print.
Darkroom Booth is a free app, but to get unlimited access to all the features, you can buy a subscription. There is a trial period here, which will allow you to familiarize yourself with the features and see if you need this access.

LumaBooth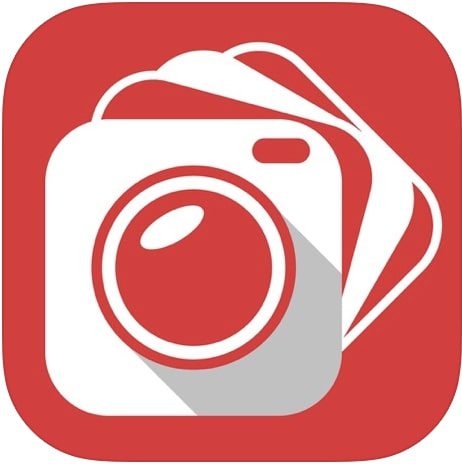 LumaBooth is a photo booth app with a professional approach. With its help, you can organize a real booth for your event and entertainment for your guests.
Here you can create your own layouts for photo collages. With the built-in editor, you will have access to features such as adding text, logo, extra images, and more.
You can also adjust custom settings for your smartphone's primary and front-facing cameras. For example, stabilization, exposure, and other settings.
Besides, here you can create GIF animation, record slow motion or accelerated video. You can send all images to your friends via email or messages. In the event of an internet outage, they will queue up and be sent when the connection is restored.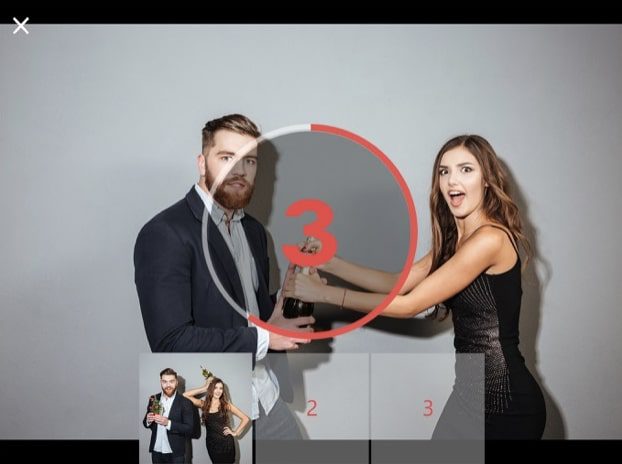 If you want to use it as a real photo booth at an event, you can subscribe to remove all restrictions. With it, you'll be able to take unlimited photos without the service's watermarks. It will also allow you to send photos via email, Twitter, and Facebook.

Wifibooth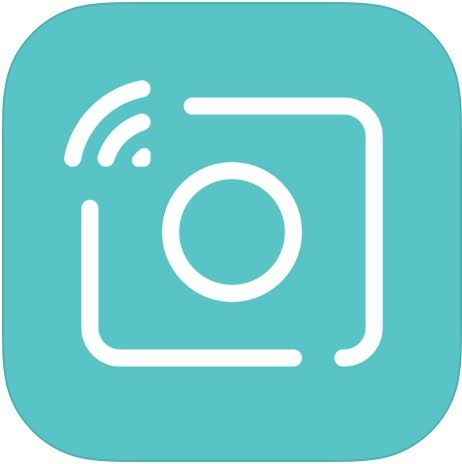 Wifibooth is a great app for creating amazing booth-style collages with your friends. You take several images, choose the best ones, and get a finished photo collage.
Such an image can easily be printed, emailed, or messaged to a friend. Also do it via social networks. All the functionality will be available to you for free and without registration.
The only limitation here is the presence of a watermark on the images. But you can get rid of it if you subscribe. With the special function SceneSelect, you and your friends will be able to choose the background for your pictures.
This app synchronizes with a huge number of different services for messaging and different files. For example, you can synchronize Dropbox, Twitter, and other services with Wifibooth and send collages to your friends.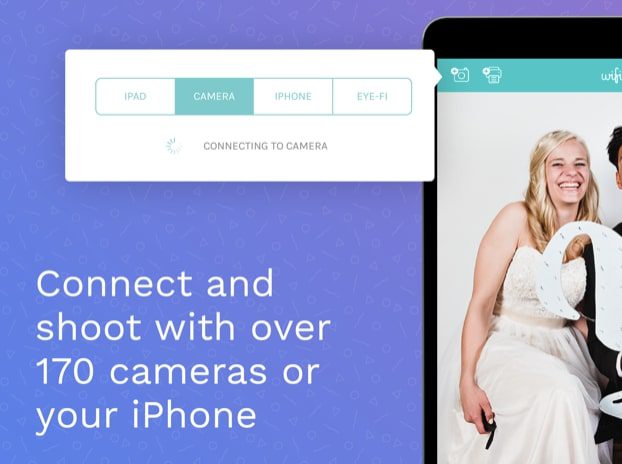 Besides, create GIF animations here. In this app, you can subscribe to remove existing restrictions. Don't forget that auto-renewal of the subscription will automatically be enabled. You can override this option in the settings.

You may also like: 11 Best Mouth Talking Apps for PC, Android, iOS
Breeze Booth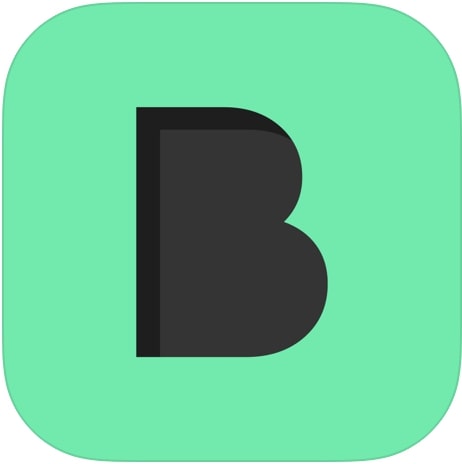 The Breeze Booth app lets you create unique photo collages and share them with your friends. Here you can create unique images as if you were in a real photo booth.
Use this app to create GIFs and at various events. Just put your iPad in any convenient place, turn on this app and create fun pictures with your friends.
In the resulting images, you can remove the background, edit the face, use free templates, and more. The finished photos can be shared on Instagram, emailed, or messaged.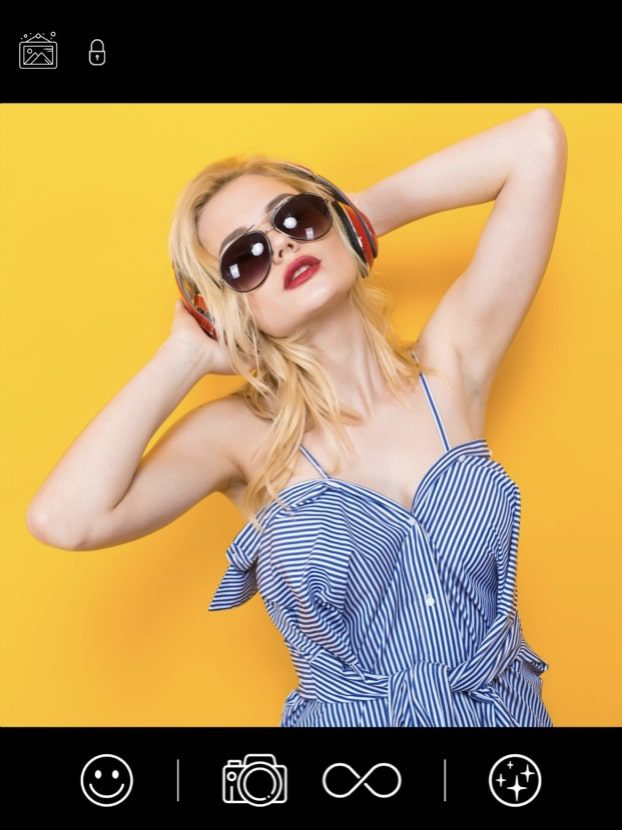 With AirPrint, send any collages for printing and save them to your personal photo album. Moreover, you can sync this app with services such as iCloud, Dropbox, and others.

My Photobooth App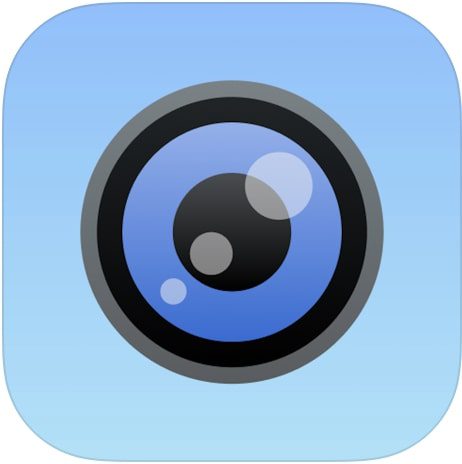 My Photobooth App will turn your iPad into a real hub for creating amazing photo collages. It is great for various events such as birthdays, parties, weddings, and more.
This app has a lot of interesting features that help to make your image unique and even surprise your friends with it.
For example, you can create your own frames, choose between landscape and portrait modes, use the main or front camera, and more.
This app supports AirPrint, which allows you to print the resulting photo collages.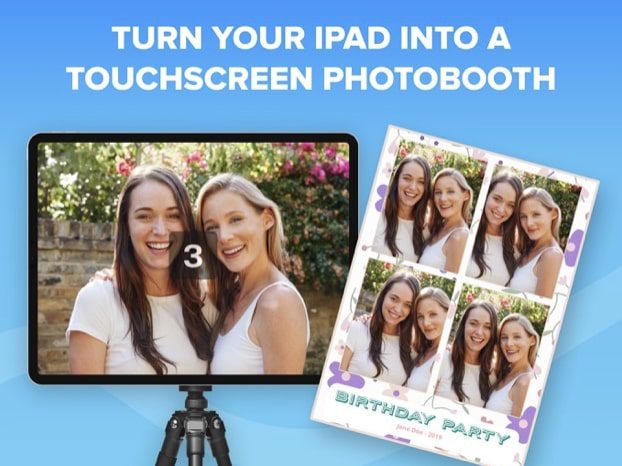 This app is suitable for many people to use. If you use this app at an event, its settings can be locked so guests can't change them. You can send the finished images to your friends via email or Facebook.

Simple Booth Classic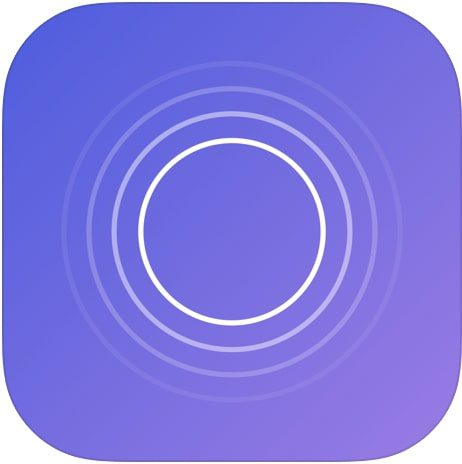 As the name implies, Simple Booth Classic is a standard app for creating photo collages with friends.
Yet, it actually has a huge number of different features that will help you make the image unique. It's suitable for any party and you'll love it if you use it alone.
It can run for hours at any event if your iPad supports a long run. The finished images can be emailed immediately to the address you want.
You can take an unlimited number of images here, and they will look like you took pictures in a real photo booth. The app can work in portrait and landscape orientation, and you can use the front or main camera. You choose your own settings and you can change them as you go.
So, all your guests will have unique photo collages. So that each guest will have a photo, send them directly from the application using social networks. For example, Instagram, Facebook, or Twitter.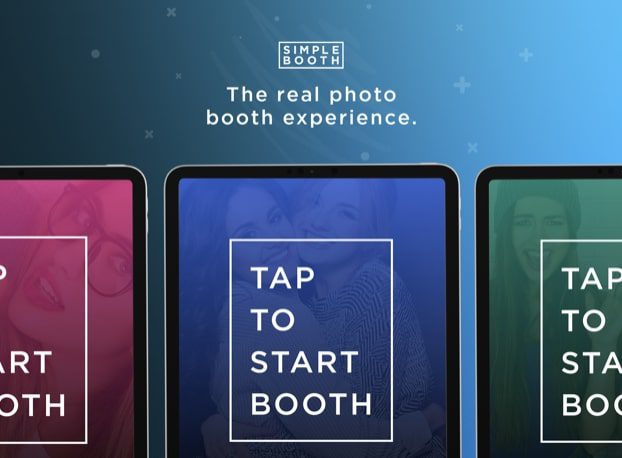 Besides, you can create GIFs and use different layouts here. They can be the same for all users or unique for each user. With AirPrint, you can send images to print.

You may also like: 9 Best Apps to Easily Turn Photos into Sketches on Android & iOS
Mashbooth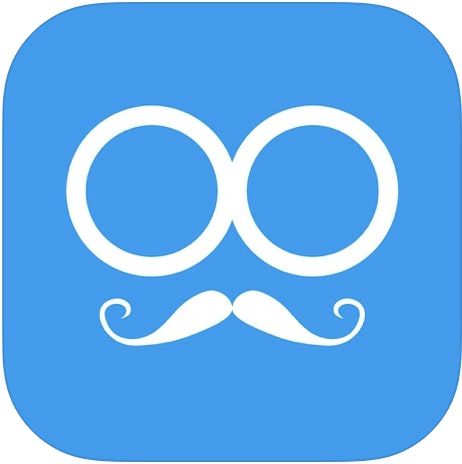 Last but not least is the Mashbooth app. Create collages like in a real photo booth, animated GIFs, use this tool at your events, and much more.
This free service syncs with Dropbox without any problems, allowing you to quickly share your finished images. You can also share them via email and social networks such as Instagram, Twitter, or Facebook.
The number of images here is unlimited. This means that all guests will be able to enjoy all the functionality of this program. Mashbooth also has different photo frames, the ability to choose matte or glossy options, autoflash, and more.
To take selfies with Mashbooth, all you have to do is point your lens at yourself, compose your shot, and click the "Start" button. You'll then see four flashes and a red dot on the screen. There are exactly 2 seconds between shots so you have time to change your facial expression.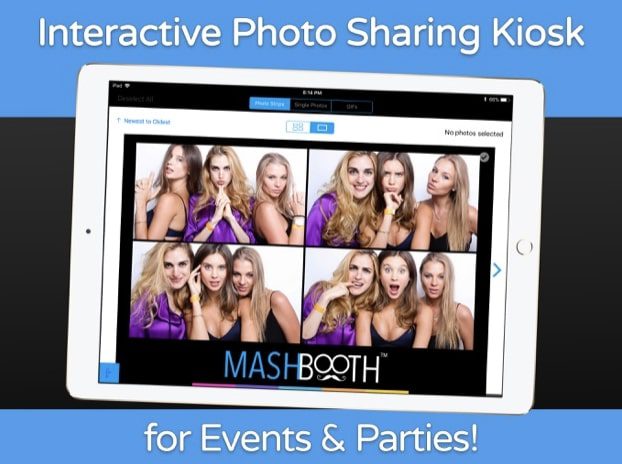 After shooting, Mashbooth gives you a virtual strip of photo paper with four pictures. If you don't like the result, you can delete it and take a new series of photos. There is a subscription to the Pro version of the app, which you might like if you want more features.