Did anyone even play games over the video calls before 2020? Probably if you would suggest that you'd be considered a weirdo. Turns out the pandemic has made all of us a little weird.
Though it's already 2022 many of us are still in lockdowns feeling more lonely than ever. Therefore, the role of socializing is crucial nowadays – even if it's happening online.
The only thing that many users noted when they just started playing games over the video calls – these games were poorly adopted for that, messy and boring. It took time before lots of games were improved and adjusted to the coronavirus situation.
You may also like: 10 Best Dice Roller Apps & Websites
In the article down below we made a thorough analysis of which games are worth playing via video calls – and you see that the online activities can be as much fun as the offline ones. Hurry up to check the full list if you need to find a game for tonight!
1. Let's Roam Virtual Game Night
Let's start with a fact that this online platform was developed specifically for playing games over video calls – thus all the imperfections and issues were taken care of.
First of all, here you don't need to use Skype, Zoom, and other popular software because the game includes its unique platform for video calls.
This website is a community that you can join and spend the funniest game nights playing together.

So, what is that famous "Game Night" that everyone is talking about?
This is a fun evening where you're going to play several games: trivia, charades, Pictionary, Emoji Decoder, and "Guess Where" lightning round trivia. It is essential to mention here that the organization offers various types of trivia, and the categories include sports, animals, TV, geography, movies – the full list you might find on the website.
You will never play any game twice and of course, attending is not necessary:) What we also must mention is that the membership is paid, but you get a free 1-week trial – therefore you can unsubscribe if you aren't satisfied with the game.

And the monthly membership is not expensive at all – it's $20 per month only!
The main advantage of this Let's Roam website is that every single challenge and task is made in the tiniest details. For example, when you start playing the general trivia game you will face various type of questions – the first one will make you guess a song by emojis, in the next question you will have to point to the right spot on the map – it is incredible how much thought the developers put into it!
And can you imagine how much fun it is to play it together with your friends!

Just click on the "join" button, enter the data of your credit card, and then your trial period will be activated. You will get a schedule when the next game starts. Of course, you don't have to wait for it specifically and organize a session with your friends (they should be the members as well).
Pros:
The wide selection of games
Unique online call platform
Detailed questions
Cool animations
Playing with people all around the world
Cons:
Paid membership
Might be a little bit difficult to find the right slot on the website
All friends must have a membership to play
The reason why we placed the Let's Roam website first is that this game offers the key feature – it delivers a captivating and exciting game that is comfortable to play online.

You may also like: 11 Best Apps Like Bitmoji for Android & iOS
2. Codenames
This is an online version of a famous board game that is so fun to play! We know that if you're unfamiliar with the game you feel cautious about trying it but that's the case when we highly recommend it.
All you have to do to play this game online is to go to the website and choose one code name that a "spy" should guess.
Speaking briefly about the rules of the game: here you have two teams and one spy. Teams have to choose the words more or less related to the secret word. There is also a spy – and no one knows he or she is. Their task is to guess the secret word.
The algorithm of this game works in a way, that only one person from the whole team should be the lead and click on the icons – the others might follow the game by watching the screen demonstration.
Pros:
Easy algorithm to play
The number of participants is unlimited
Cons:
Unusual version of the game

3. Virtual Team Building Activities by Let's Roam
We might be going too hard on this one, but we highly encourage you to explore more activities by Let's roam. Nowadays you can not only play online games together via video calls but also do teambuilding this way.
When you open the page with the program you first need to schedule an event and inform all the members about it. You already know that this website provides its platform for video calls so no additional software is required.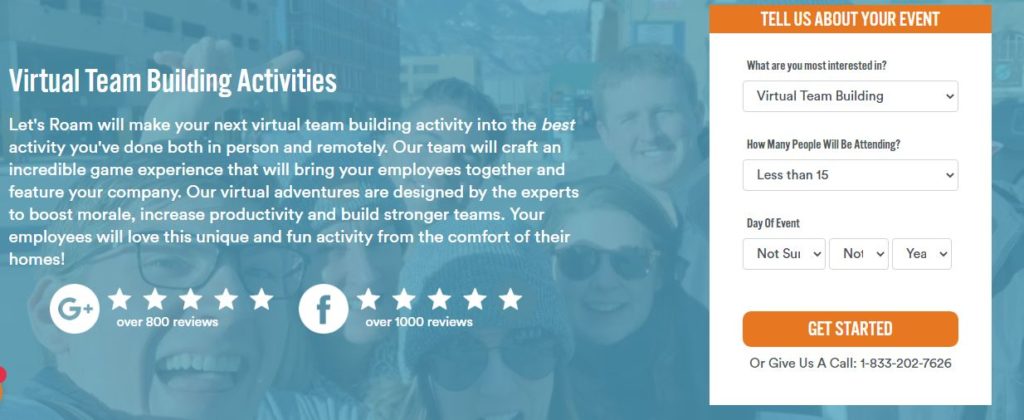 One of the best advantages of this team building is that you will get a host that will assist your team during the whole process – their task is to make this activity stress-free, make jokes and help the whole team to build amazing memories.
By the way, usually, the team-building activities don't last longer than a couple of hours. The program of each team building is customizable so you and your team can decide on it on your own. The whole activity consists of 5 rounds.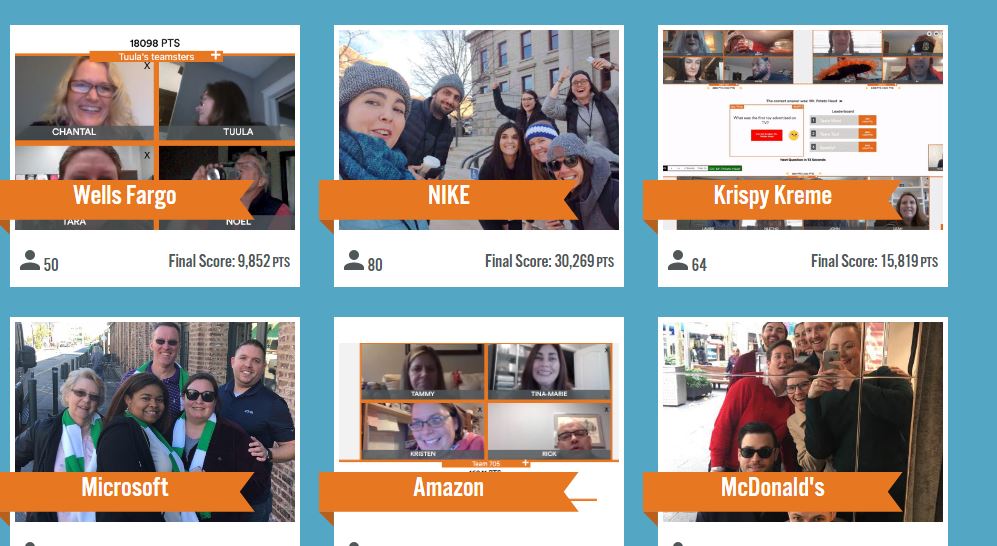 During this virtual teambuilding, you all will be competing for a high score, so the whole process is exciting and makes sense. It is cool how the developers adopted the process for video calls. So why not trying on this new type of teambuilding?
Please note that even though it's called "teambuilding" it doesn't have to be something official and formal. You can organize teambuilding together with your friends – it's not for business people only.

4. Virtual Bingo
This is another example of when a card game was transformed into a digital one and then made available to play online via video calls.
We recommend the website below specifically because it allows you to play both with the printed bingo cards and online in real-time mode. In general, Bingo is a super simple random game and the more friends are taking part the better.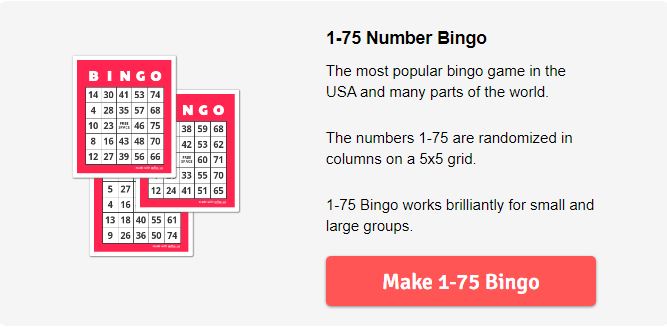 So you need to go to the website and then choose Virtual Bingo. By the way, the coolest thing about it is that it offers 30 cards for free and you can choose 3 different variations of this game.
Only one person can lead the game – others will probably have to watch the screen demonstration.
In the first step, you need to choose the style of Bingo cards. The website offers lots of fun choices, for example, Harry Potter and Philosopher's Stone. In the second step, you're sending out the cards by attaching them to the names of participants.
And then you call the game and the whole process starts!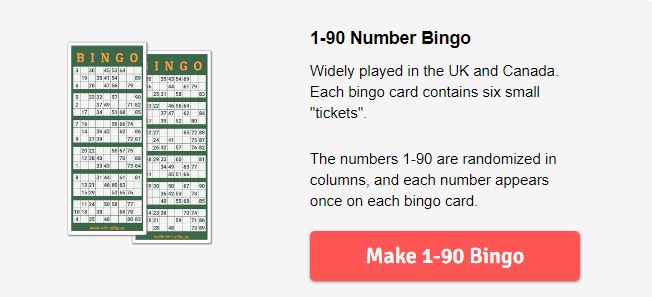 One of the prominent features of Virtual Bingo is that every detail is placed conveniently so you could reach it in no second. Even if you never played Bingo before, you can just open the game and start playing – that's how convenient the interface is, everything is pretty clear.
Pros:
User-friendly interface
Lots of instructions
Cool animations
30 cards are for free
Cons:
Only 1 person can lead the game
You have to pay for the subscription if you want to use more Bingo cards

5. Pictionary
Another classic team game that came online with the era of lockdowns. And this game brings the same amount of fun as if you would play it in real life with your friends and family!
What you have to do here is to organize a mutual video call via Skype, Zoom, Microsoft teams, etc., and then choose a person drawing. To generate the word that they are going to draw you can go to a special website down below that was made specifically for the online Pictionary game.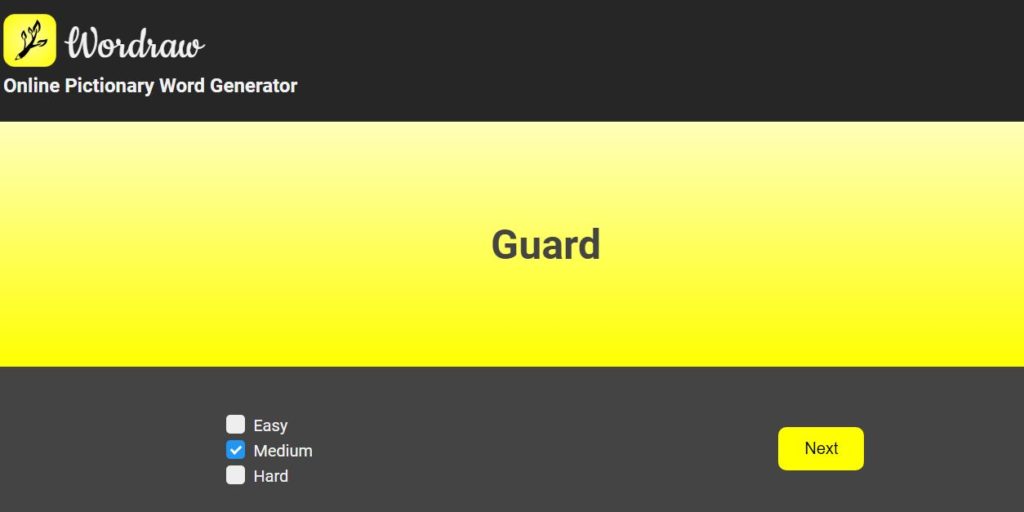 You are also able to choose the difficulty of generated words – easy, medium, or hard. As soon as the word is generated a person who leads should start drawing the pictures showing the whole process on camera so the others could watch and guess.
As soon as the others start guessing the word they should shout it loud.
Can you guess how crazy it is?:)
By the way, there is also an app version of the website that you can also use for playing Pictionary over the video call.
Pros:
Easy to play
Perfect for big groups
Fast
Cons:
Can get boring cause the tasks are the same
If someone has a poor signal it might be hard for them to follow the game


You may also like: 9 Best Multiplayer Farm Games for PC, Android, iOS
6. Trivia
This game has also been mentioned in the review of Let's Roam – there you can find it as one of the main games. However, there is a lot of online platforms that allow you to play this game online so down below you will find the website with a cool version of this game.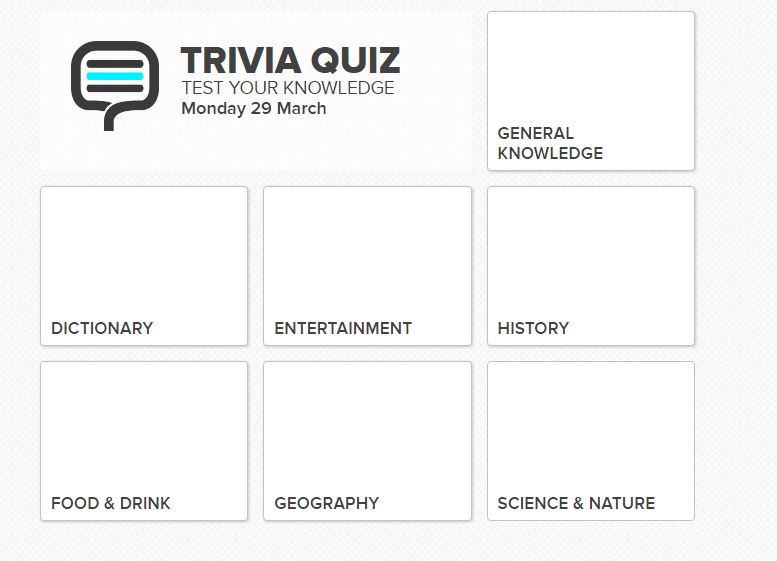 On the Lovatts website, you will find Trivia on various topics: dictionary, entertainment, food&drink, history, and more. Choose one of the slots and start to play.
You can play this Trivia via video call in the following way: one person makes the demonstration of the screen – the other watch but everyone participates. However, be prepared – this game is not for profanes – the questions are difficult!
Pros:
Easy to play
Lots of categories
Cons:
Plain design and animation
Hard questions (might be a "+" for someone)

7. Charades
Another super popular game that was made available to play online. The main idea is that one has to play a word in a way so the other could guess it. Sometimes it is possible to divide into teams. The team which guessed the word wins.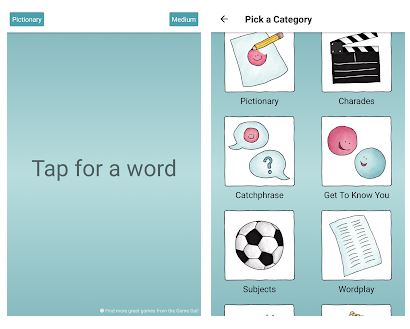 To get a word randomizer, you can use the wonderful website the link to which you will find under this review. Just go to the main page, choose "Charades" on the list and then choose a category of a word that you want to get (easy, hard, super hard, and so on).
By the way, the word generator is available not only as a website but as an app as well.
A little tip here: it is better that one person is leading the game and the people who will be the actors will differ. Thus, they never know which word they're going to get. To organize a video call, gather your friends and have fun!
Pros:
Flexibility in teams
Free
No complex algorithms
Competitive spirit
Cons:



8. Most Likely To
This game could be a perfect choice for Zoom call parties. Classically "Most Likely To" is a drinking game – the leader asks various questions in the format: "Who do you think is the most likely to… (for example, get drunk easy, fall in love, and so on)".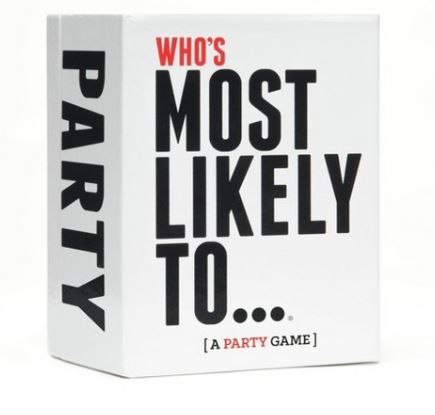 Each person then has to vote for people who they think are the most likely to do that. When the whole group decides who is most likely to do that, that person has to drink. This is a cool way to figure out what your friends and family do think about you, by the way!
For generating questions for this game we recommend using the website down below. You just go to this portal and see the huge list of the most various questions with "who do you think is the most likely to". Have fun!
Pros:
Easy to play
Cause discussion
Unites the team members
Cons:
Some questions might seem too intimate (lack of privacy on video calls)
Can cause misunderstandings

9. Yahtzee
Yahtzee is a game not so popular and not everyone might have heard of it, but it is recommended for playing over a video call. Plus, it is optimized for that, so you have all the cards in your clothes.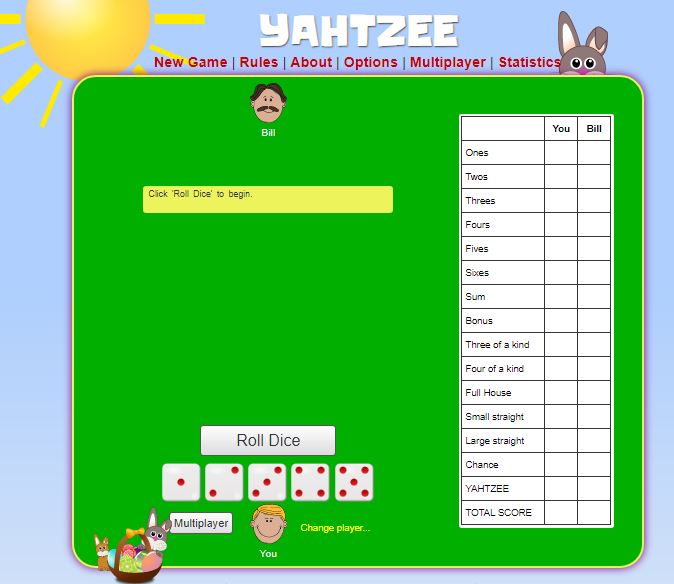 Well, the game might not be that exciting as the previous one but on the other hand, it is suitable for less number of people – you can play it together with your friend if you wish. You roll the dice five times and the task is to get the biggest score summarizing all those five strokes.
So if you want to play, just go to the website, do a screen demonstration, roll the dice and have fun!
Pros:
Suitable for any number of people
Extremely easy to play
Convenient website
Cons:
Poor animations
Might get boring quickly

10. Categories
Once again, an example of a board game that was successfully converted into an online one. However, the hallmark of Categories that it is truly suitable for all ages – and people of all ages will find it's captivating and interesting to play.
One of the coolest features of the website is it automatically shows the game in your native language. You will need to choose the letter of the game, the number of participants, game time, and who can join.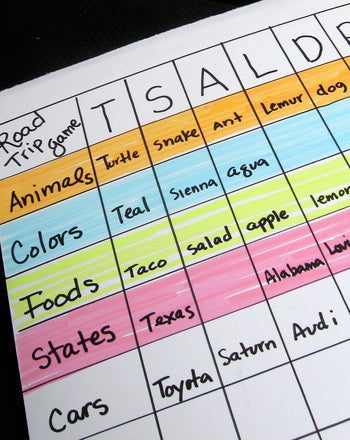 And you can even play alone here (just click on "add the robot"). But since here we are talking about playing together over the video call, you better copy the link to the game and send it to all the participants:)
The time starts running and you need to enter different words in different categories that start with the letter given in the task. The one who did it first wins the round.
Probably, there is no need to say that this game is also beneficial for the children's development.
Pros:
Unlimited number of participants
Free
Possibility to send the link with the game to each participant
Cons:
Might be hard to compete for the people with the critical difference in ages

11. Madlibs
Creative people will appreciate this game – since here you have to write stories on sheets of paper! Well, since we are talking about playing games over the video call, you probably going to handover to each other a virtual list, but the game won't get less hilarious because of that.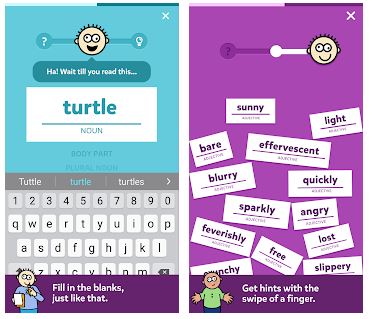 It will be especially fun to play if there is somebody in your company who cracks funny jokes. What is more, there is an excellent platform for playing this game online. Play the game by clicking on the slots right on the website! What is more, you can use the app for playing Madlibs.
The game is free, the only thing is one person should do screen demonstrations to others.
Pros:
Fun
Simplicity
Nice animations
Cons:
Playing with people with no fantasy is boring



12. Jackbox Games
This is a cool option to play together with friends over a video call. It is a set of games where everyone can find something they like. You can explore that the platform offers various sets of the game for various kinds of parties – the only thing you should pay attention to is you can only buy them.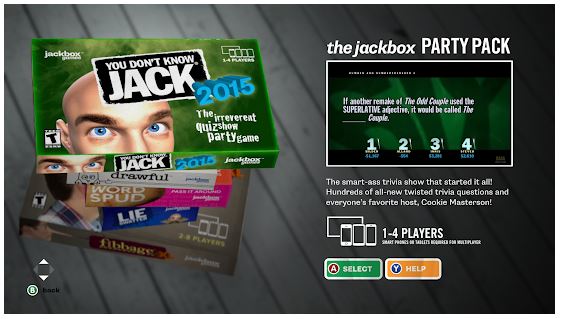 However, for a large group of friends $12 is not a sum so don't be afraid here. And what you should also notice is that the game purchased is available in the United States only.
The game is available literally on all platforms – starting from Steam ending with Google Play. In the games, you will receive tons of hilarious questions where you have to answer in the given time.
Pros:
Diversity of games
Nice animations
Cons:

You may also like: 11 Best Multiplayer Horror Games for Android & iOS
13. Hangman
Do you remember this classic game from your childhood? Yes, the lockdown times made us transfer even this one online. Hangman is a good option for those who want to play something more chill without crazy fun and emotions.
Just in case you're not familiar with the rules: you play together and one person has to guess the word letter by letter. For each time he/she gives a wrong answer the other person draws a part of a hanging tree. The task is to guess the word before the hangman is hanged.
You can play this game via video call using the screen demonstration. By the way, the website will automatically be displayed in your native language. You can choose whether you want to play alone, with friends, with time, or without the time limit.
Pros:
Easy and interesting to play
Equally interesting to play for two and ten people
Exciting
Cons:

14. Keep Talking and Nobody Explodes
If you're in quarantine and you're missing those times when you could go to live quests and do all those activities we understand. But hopefully, this game will provide at least a minimum throwback to those times for you.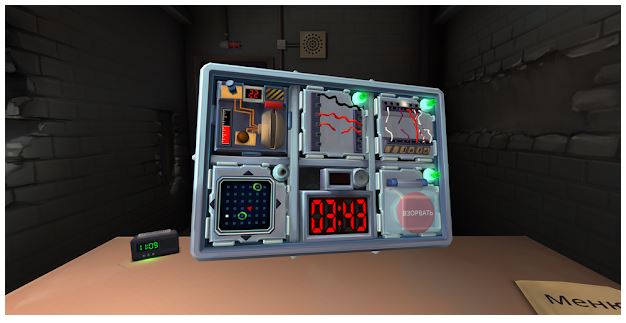 The short story of a game: you're in a room with a bomb, Your friends at the same time hold the instructions on how to secure it, but they don't see the room – only you can see that. So their task is to explain to you where exactly the bomb is as fast as possible – otherwise, it goes off.
This an excellent online version of the game that will provide an online simulator of Keep Talking and Nobody Explodes.
You and your friends have to buy a subscription and then you can start playing without having to worry about anything but a game, plus, you can even play it in virtual reality in case you have glasses. Amazing animations and tasks will catch your attention for hours.
Pros:
Cool graphics
Possibility to play in VR
Cons:

15. Haiku
Here we have another cool suggestion for a game for creative people. You can organize a call and try to write a Haiku together by using a random words generator (we will live examples below).
Go one by one and create a sentence with a word that was generated for you – and your task is to create everything in the way that all the verses make sense!
This game of course requires more concentration and it is more specific than the other ones on our list. But it is cool in terms that it requires no additional tools except video calling software and cooperation!
Pros:
Develops creative skills
Intellectual game
Requires no additional software
Cons:
Not a "crazy" game, quite a specific type

16. Uno
An iconic game and you probably have already thought of playing it with your friends online. Fianlly this game is presented on our chart as an app first, not as a website.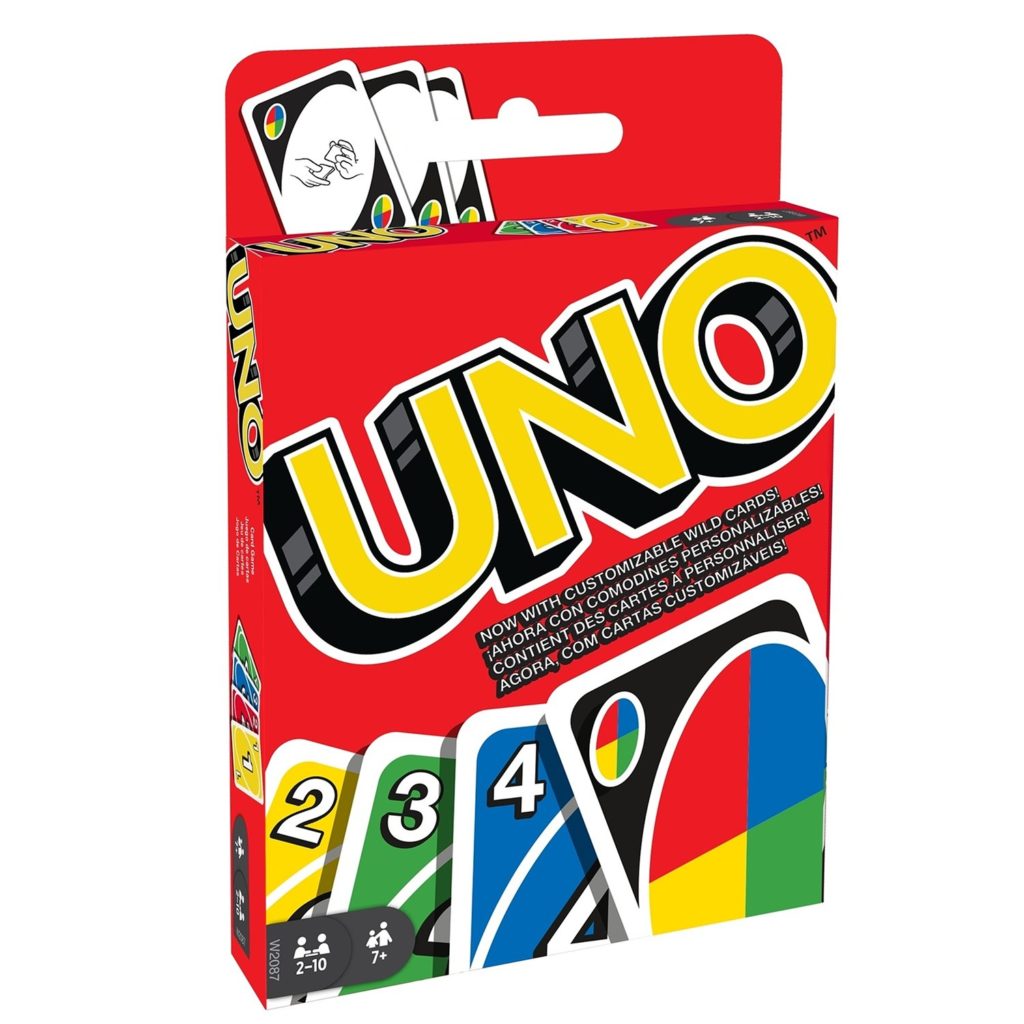 The app includes several variations of the game, only one thing remains unchanged: as soon as you have the match you need to screan "UNO"!
You wil also find an intersting mode that allows playing 2v2.
The Uno app supports the multiplayer mode, all you have to to in addition to that organizing a goup call with all the members so you could scream "uno" together.
Cool animations and bright colors wll only make the game process more fun.
For the true fans of this game!
Pros:
Supports various modes
The number of participants if flexible
Free
Cons:
You will need to organize a separate video call and then use an app at the same time.


17. Mario Kart Tour
And if you're more of a fan of classic games and races we reccomend to play this game together with your friends over a video call. Being more precise, you won't even need that call, but it would make the whole process ten times more fun.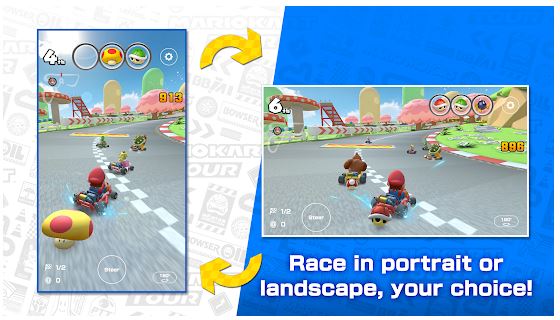 You're probably all familiar with the game Super Mario – and if you've never tried it out before lockdown is a good excuse to finally do it! Enjoy the classic graphics and compete togther with frinds – the time will fly!
Pros:
Free
Classic Super Mario game
The number of participants is unlimited
Cons:
Might feel a little isolating still


18. Would You Rather?
This game belong to the series of the questionnary/drinking games (like "who do you think would"). The best part of it is that you can play it anytime anywhere – all you need is to find the perfect set of questions.
Organize the call with your friends, grab a drink and then start playing! You will find a cool website with the questions suggested down below.
Pros:
Nothing is required for the game
Number of participants is unlimited
Cons:
Suitable for playing with close friends only

You may also like: 11 Best Multiplayer Horror Games for Android & iOS
19. Chess online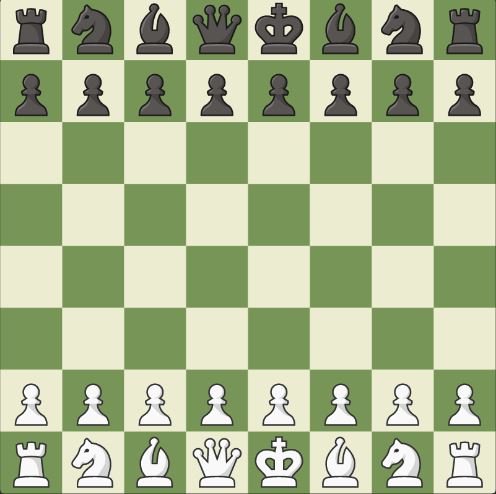 Like why not? Of course, you can't invite a huge group of friends to participate but this game is really a solution for two. You can go to the website and play chess completely for free! Moreover, you can even compete against a computer.
If you're new to the game, you can always choose the learning mode – we need to say that Chess is not the easiest game ever but it surely develops your strategic skills. The whole gaming process on the website is pretty clear – you just choose "play with a friend", then create your account and start!
Pros:
Classic game
Suitable for a small number of people
Cons:

20. Name in the Bag/Guess Who?
The apps for this game occurred long before the quarantine, which means it's extremely fun and popular. Name in the Bag is a famous version of Charades, a popular game that everyone plays on the day after Christmas.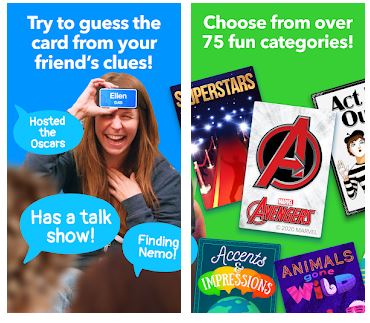 The point of the game is the everyone must stick the names of famous people on other's foreheads and the others have to guess who are they. In case of playing via Zoom, Skype, What's App, and so on, you can just download these apps, generate a word for yourself and hold your phone on your forehead.
See? It's the same as playing it in real-life!
Pros:
Easy
Cool apps are available
Unlimited number of participants
Cons:


21. A Day In Paris For Paris Fans
Note: this game will be suitable for those who are not just looking for a way to have fun, but for teambuilding purposes as well.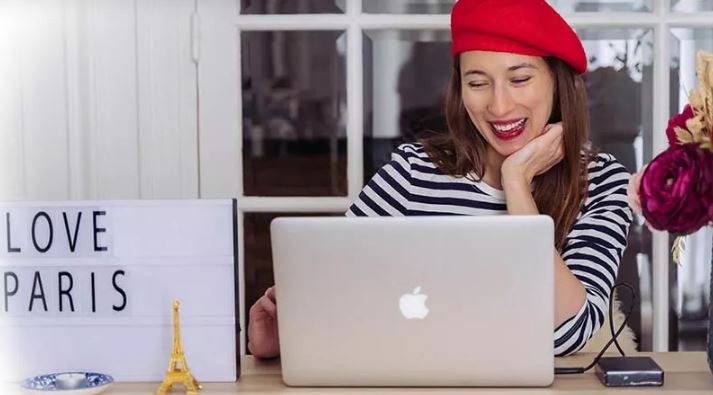 You just need to go to the website, book a virtual tour and gather all the participants together. Then, according to the planned time, join the tour! You're going to be accompanied by a professional live guide who will lead you through the streets of this majestic city, telling you stories that are not cliche.
The unique element here is that you're not just attending a tour – that would be too basic, – no, you will also have to pass various tasks and challenges that the guide has prepared for you.
Pros:
Virtual travel to Paris
Educational
Perfect for team building
Cons:
Fees
More binding than regular games
Boring for people who don't like history

22. The Puzzle
This game will challenge your verbal and logical skills since here you and your team will have to put the puzzle correctly. You will get 10 rounds of various puzzles that you will need to put together – and if you want to make the game even more challenging, you can set up the time limit.

What you need is to go to the website and book a game session at any time that is convenient to you. You can also choose who is going to be a facilitator of the game – somebody on your team or a website representative. And yes, the Puzzle game is also a good option for team-building.
When the appointment is booked, each member will receive a special link to the game. You can start playing using your Zoom, Skype, etc., and the link.
Pros:
Challenging
Trains your cognitive abilities
Cons:
Not a relaxing type of the game
One session costs $189

23. The Riddle
The Riddle is the game from the same website, but a little bit different. Well, to be more precise, it is more challenging, than the Puzzle (yes it's possible).
The algorithm for accessing the game is quite the same. You need to book a session and pay the fee (the number of participants is unlimited). The game itself will start with a puzzle session and then will continue with various riddles that you have to solve together with your team.
This website a real gem for those who are looking for nice online team-building games.
Pros:
Challenging riddles
Team building
Diverse tasks
Cons:

24. Online Cook Club
We are sure there is a lot of people out there who love cooking. That's why not including a cooking game in this list would be a miss.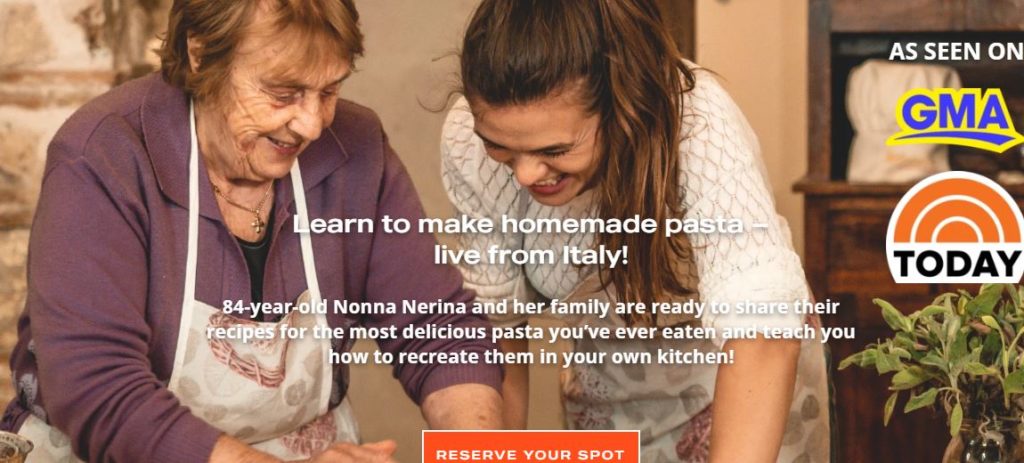 Here you are going to set your utensils in the kitchen and cook following a tutorial of an actual chef. There is a lot of cooking lessons on the website that you will find down below – you and your friends can watch it together, cooking at the same time.
The interesting element about this particular portal is that the chef is the 84-year-old Nonna Nerina. What is more marvelous, she gives the live-streaming classes. Now, how cool is that?
Pros:
Delicious cooking
Wonderful teacher
Cons:
You and your friends don't interact with each other
Participation costs $

25. Virtual Escape Rooms Challenge
If you can't do the escape room in real life no one denies that you can do it virtually! It's great that the developers of this game found a way to recreate the true spirit of survival quests where you have to find a way out of the tricky labyrinths and solve complex riddles.
On the website, you will find a variety of quests to choose from – prison escape, find the gold, or recover a stolen painting during a 60-minute adventure.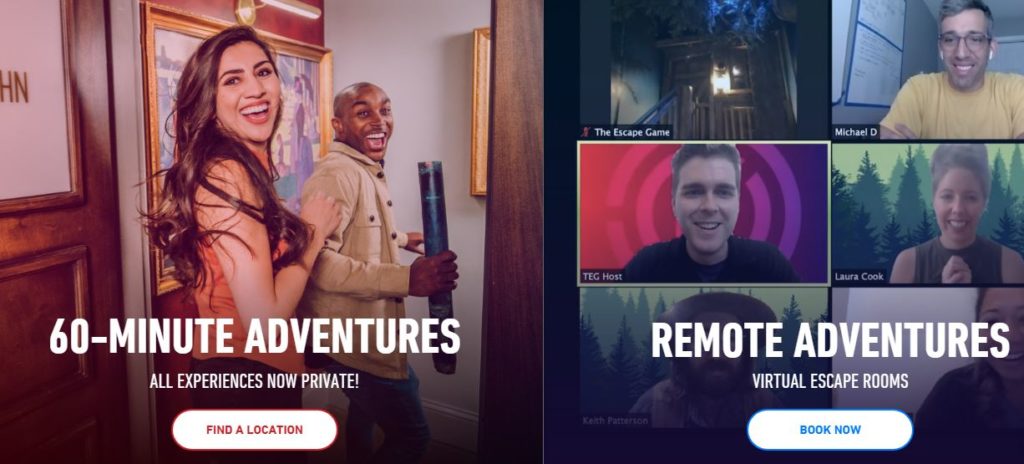 Usually, one person takes a lead and makes the screen demonstration, and others have to watch and participate. You can pass the lead as you go through levels. The game itself is not difficult. Well, it's quite challenging, but not like that that no one will ever pass.
When you first go to the website, you first need to choose the group of participants (how many people are going to be there) and then choose a time slot. Somebody from your group can become a game guide. Before you start a game you will receive a quick guide.
Pros:
Exciting
Great graphics and challenges
Cons:
Only one person leads
Costs $
The number of participants is limited

26. Seasonal Craft Making
Unlike all the previous games and activities this one isn't tied to any particular app or website, or game at all. You can just have fun by doing something together on Zoom – like seasonal craft, especially if it's Christmas time.
Or maybe it's Easter? You can weave a fine wreath or paint the eggs together with your friends or family! We could recommend a bunch of apps and online magazines for that, but you can always explore the famous wikiHow or Houzz magazine to find inspiration.



27. Tasting Party
Drinking games have almost become classic over Zoom and Skype calls during the pandemic. Here everything is only limited by your imagination – you can organize a tasting party where you and your friends are going to taste various kinds of alcohol, you can make a beer pong party, you can do a drinking competition and play drunk charades… And there are dozens of options.
So if for any possible reason you haven't played a drinking game or attended a drinking zoom party yet you should do it as soon as possible! We will attach cool apps for drinking games down below to make this even more fun!


28. Houseparty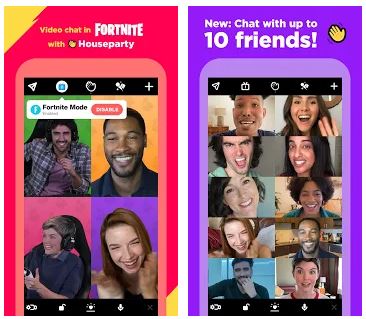 This is not exactly a game, this is more of a video call platform that can help you to play different games via video call – Houseparty is like a social network for calls where you have group chats, and all the places are reserved for your friends only.
Create all the chats in advance and any of your friends can jump in any time. Play fun games together and make the connection effortless.
Pros:
No need to create rooms for each call
Cons:
The iOS version works worse than the one for Android


29. Harry Potter Virtual Locations Tour
It seems like we're just talked about virtual tours in Paris and now we have something even better (maybe) – the virtual Hogwarts tours! Now you and your friends can pretend like you're the characters in your favorite wizard movie and finally go to Hogwarts!

Get your magic letter by going on the website and booking a tour. You will easily find an icon. The best thing about this website is that it offers both free and paid tours – the paid ones you can acquire together with a special guide. But it's nice that you have free options as well.
Pros:
Possibility to see legendary locations even from the other side of the world
Harry Potter movie!
Free tours
Cons:
Due to free tours, almost all approximate dates will probably be booked

30. Cards Against Humanity
This game is fun, but here is what you have to keep in mind before playing – this game is not family-friendly. Be ready that the cards are going to give you harsh statements which are, nevertheless, pretty much close to the truth.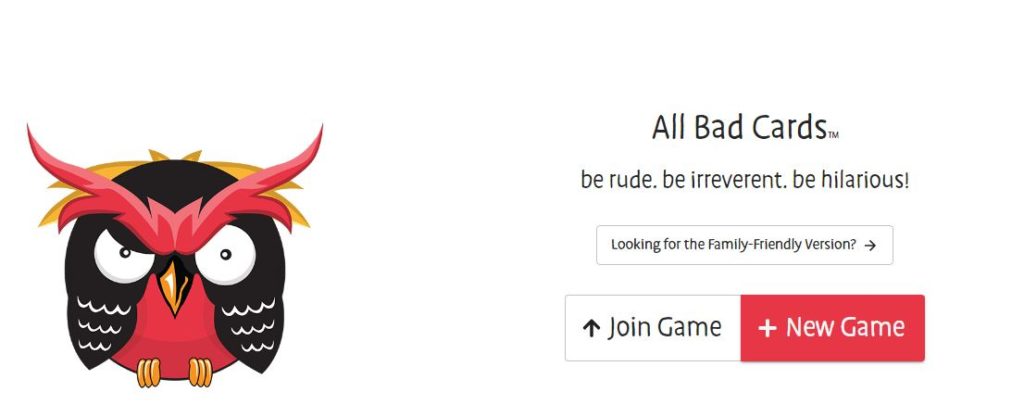 But still, if you enjoy Cards Against Humanity, the website offers the family-friendly version as well. Playing it via online calls brings the same fun as if you were playing it in the real life.
You pass the cards to each other, answering the tricky questions (be ready that in the version that we highlighted down below they are going to be truly wild).
On the website, you can choose whether you want to create a game from scratch or start a new one – and what is more, the game has to offer several modes to play and even the names of those are intriguing.
Pros:
Various modes of game cards
Extra harsh questions
Nice design of the website
The number of participants is unlimited
Cons:

You may also like: 11 Best Games Like Final Fantasy for Android & iOS
31. Psych!
Do you know "The Ellen Show"? This game app was developed by its team. Generally speaking, it's another version of the cards against humanity game, however, the questions here are going to have a special sense of humor that Ellen is so famous for.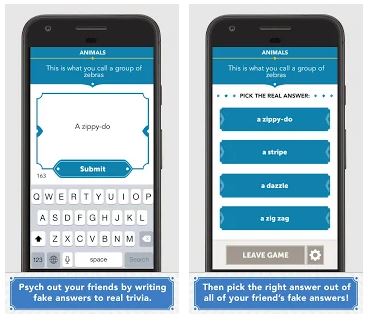 The convenient element of this game and why it is so good to play over the video call is that you're going to use your smartphones, not a website for that. The game is meant for 3+ players. The questions are also quite sharp so be ready!
Pros:
Convenient interface
Cool questions
Cons:


32. Just Dance
Yes, we can't promise that everyone will have enough space in their room to play this game via video call. Though if you do, it would be lots of fun. If you're not familiar yet, Just Dance is a super popular dancing game where you need to repeat moves together with the people on the screen dancing to the hot trending songs.
What you need to do is to go to the website and start the session! For all the friends who had the same video, you can stream a screen demonstration so everyone dances in the same rhythm!
You can also download Just Dance to your PC – however, there is no such need before you get the free trial version which is especially cool. Each of your friends can try it for free so you can get at least 2 free dances!
Pros:
Super fun
Physical activity
Cool music
Cons:
Requires enough free space

33. Caribu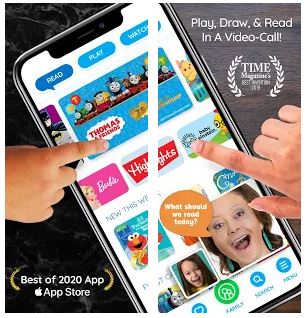 This app is perfect for family video calls. In case your loved ones are far away and you want to spend more time with your kids, Caribu will provide you an amazing opportunity to read the tales for the night for them.
You and your kids have to create your accounts and then you can play together, chat and watch cartoons. It is all available either on the website or you can download apps. You both just need to be online and then choose an activity that you want to do.
Pros:
Extremely convenient to use
Includes all the basic games and activities for kids
Personalized videochat
Cons:
For parents and children only



34. Karaoke Night
Karaoke is another activity that became super popular during video calls in quarantine times. And let's be honest, it's a great way to have fun when you can't meet in real life! Just organize a group call and sing your favorite songs together.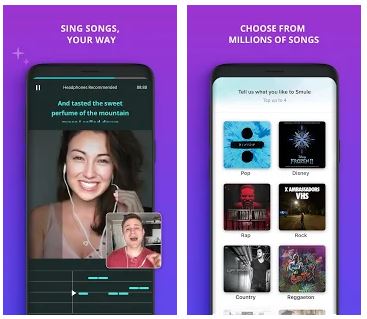 There is plenty of karaoke websites, software, and apps nowadays. Probably, the most convenient way to sing karaoke is to download an app to your phone or just go to YouTube. Down below you will find a couple of nice apps that we picked up for you.
Pros:
Easy to organize
The number of participants is unlimited
Cons:
Not for the shy ones
Require having a descent microphone in a device


35. Pub Zoom Quiz Ideas
One of the best features of the game is that you can make it the way you want. You can stick to the traditional quiz or invent new rules with the elements of a drinking game and so on. The best part here is that it's so easy to organize via video call and involve a large group of participants.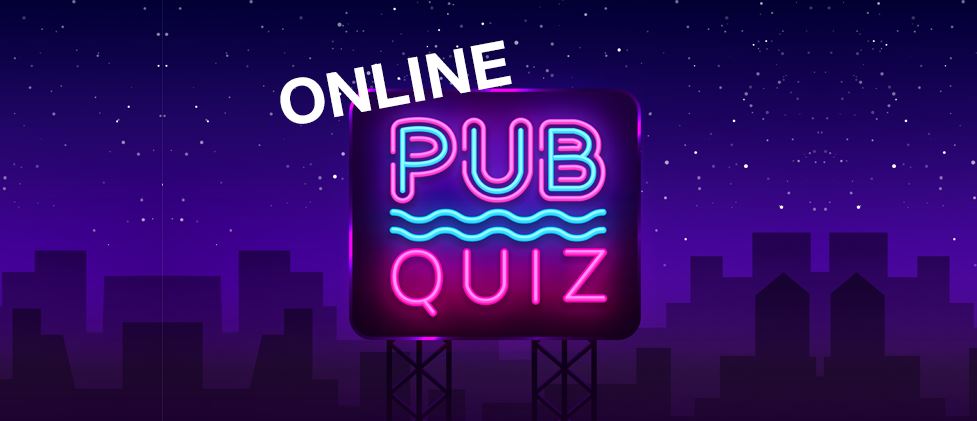 You can organize rounds on various topics, such as general knowledge, music intros, photos, history quiz and many more. It is better to divide into teams and play together – thus it can be as fun as in real life! Below we pin a website that will give you cool quiz ideas!
Pros:
Suitable for big groups of people
Team building spirit
Easy to organize
Cons:
During the video call, participants can overshadow each other

Therefore, we hope you and your friends will find a game that you can play over a video call and have the time of your life! Choose what you want – something more challenging or relaxing? Something more suitable for the family or friends' 18+ party? We listed all the options for you!