As kids, we often dream of building our own ship and go sailing to unknown lands. Did you dream about it when you were a kid? Probably, the answer would be positive. And if you have a free minute to spare, now you can make your fantasies come true – in the app world.
If you want to create something more yourself, then try these best base building games.
There is a lot of apps that allow you to create your own ships, however, only a few of them work well and really give you the freedom of choice and action. In the article down below, we explored lots of games in this category and found the 9 best ship-building games for you to choose from.
1. The Last Leviathan
In 2016, the developers of Super Punk Games released The Last Leviathan. This is an amazing game about the basics of shipbuilding. The whole point of the game lies in the structure and wreck of ships during naval battles.
Be careful in the game, you can meet many terrible monsters that strive to inflict damage on you. When you first start the game you will discover an ancient sea world full of monsters and ships to fight. Solve physics puzzles, destroy enemy ships and build new ones for yourself. Discover new seas for yourself and conquer the waves with your ingenuity.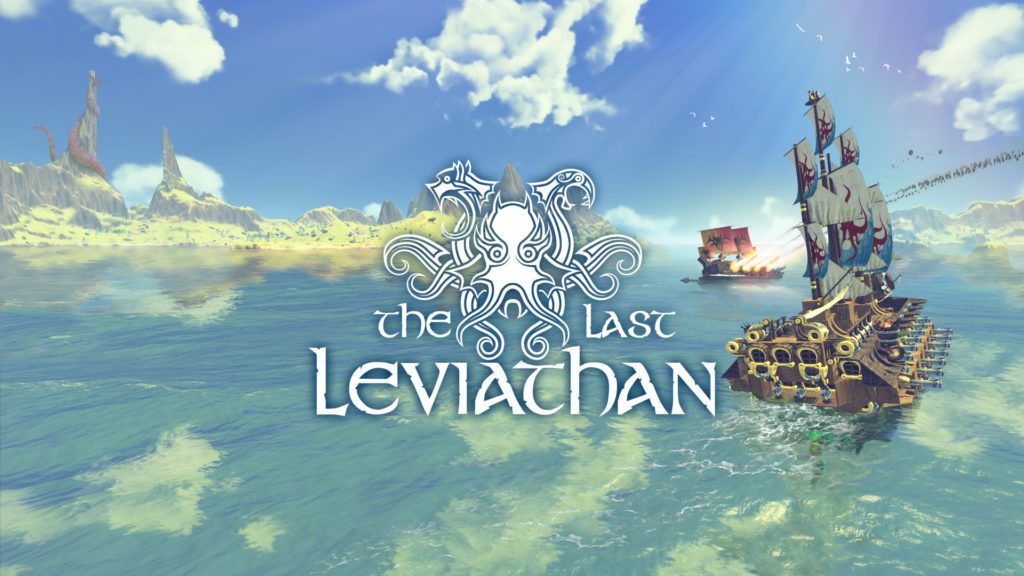 Throughout the entire gameplay, you will encounter various ships. They can be friendly or hostile, so be careful. Terrifying monsters complete the picture of the secret sea. The Last Leviathan is for smart and creative people. Create an invulnerable ship for monsters.
Nice 3D graphics fully reflect the beauty of the mysterious sea and create a sense of reality. The nice soundtrack makes the gameplay exciting. Super Punk Games did a superb job on the visualization. The game received many positive reviews. The Last Leviathan is available for download on Steam.

You may also like: 11 Free Farm Building Games for PC, Android, iOS
2. Block of Rum
If you've always wanted to devote your life to shipbuilding, then the developers of Obi-Wanya have created an amazing game for you. Block of Rum is a game where you can build ships and pirate. The main essence of the game is shipbuilding. But how to survive in this incomprehensible world?
The user needs to attack other ships and capture cities on his built ship. You will receive new resources and the opportunity to improve the characteristics of the ship. Impressive isn't it? Users with creative minds will love the shipbuilding feature.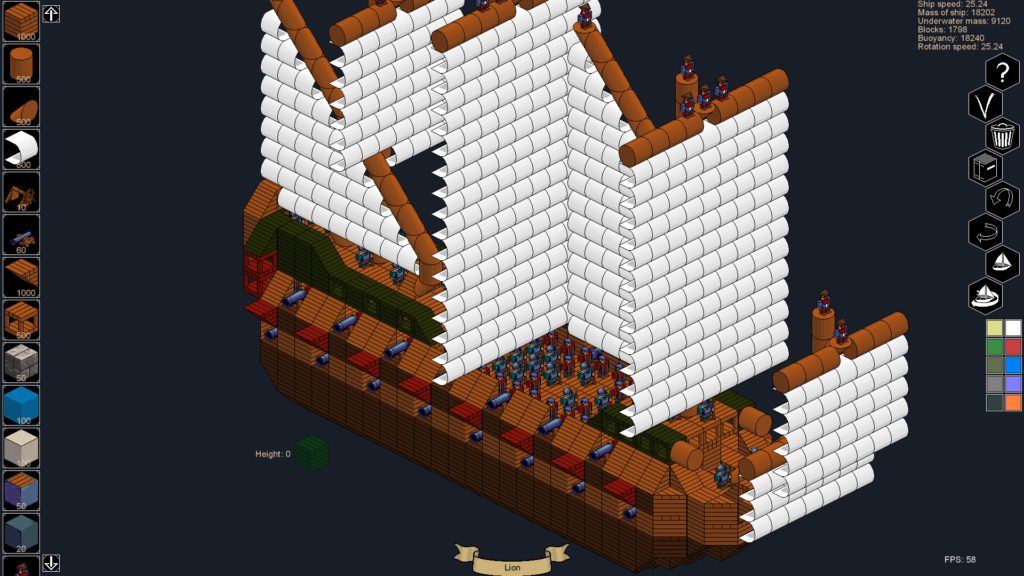 The user can build ships of various types and characteristics. Load the mined resources onboard your ship and embark on an exciting new journey. The location in the game has several cities.
The inhabitants of the cities are hostile to pirates. They can suddenly attack your ship. Cities needed to buy the items for the construction or improvement of the ship.
As for the graphic component of the game, it made in high quality. A great soundtrack and great visualization evoke a sense of actual presence. Block of Rum is available for download on PC.

3. Cruise Ship Mechanic Simulator
How romantic the word "cruise" sounds. Each of us would like to go on a cruise at least once, but it's too expensive, isn't it? Therefore, the developers of Wicked 3D Games Studio came up with the Cruise Ship Mechanic Simulator game. Try yourself as a shipbuilder.
Take part in the construction of gigantic cruise ships. Cruise Ship Mechanic Simulator has a simple storyline. The gameplay will surprise you with its nice graphics and excellent visualization of special effects. The user accompanies the entire process of building cruise ships.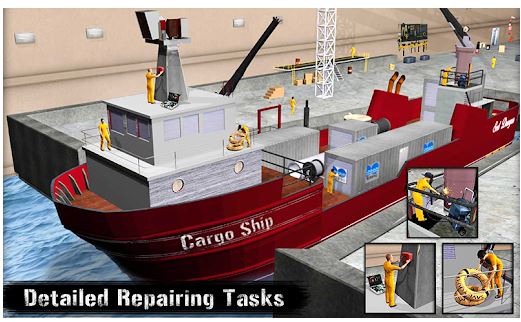 In addition, you need to have a creative mind to build enormous ships. Decide what kind of interior you want to furnish your liner. The nice soundtrack goes well with the gameplay. Cruise Ship Mechanic Simulator comprises interesting levels.
After successfully completing each level, you will have access to new factories and parts for building new ships. Cruise Ship Mechanic Simulator has received many positive reviews from users. It should be said that Cruise Ship Mechanic Simulator's gameplay may seem simple and uninteresting.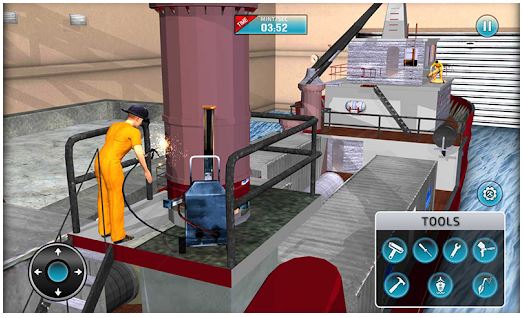 However, this is not the case. The developers have put all their originality to create this unique and amazing game. Test your chance to become a shipbuilder with Cruise Ship Mechanic Simulator. The game is available for download in PlayMarket and AppStore.
4. Ship Builder Simulator
Perfect simulator for ship lovers. Ship Builder Simulator has the capability of a multifunctional shipbuilding simulator. Ship Builder Simulator takes the user to the Middle Ages. The user controls the principal character. It made the territory in Ship Builder Simulator for building ships.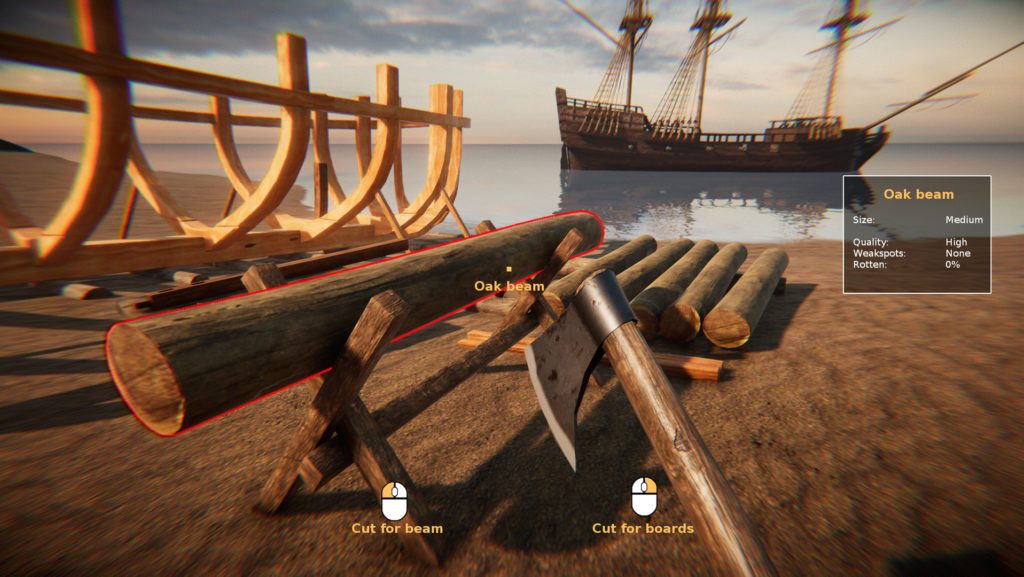 Perfect graphics and textures allow you to enjoy the gameplay. Finished ships can sell and pay for expanding their activities in the Ship Builder Simulator. To confront enemies, improve the build quality of ships and come up with interesting design ideas. With constant improvement, do not forget to improve the shipyard, tools, and sawmill.
Explore the finest seascapes and gold in your spare time. The best graphics and realistic visualization will leave no one indifferent. Ship Builder Simulator is available for download on PC.

5. Warship Craft
The amazing game was created by the developer, Jeong Saeng Park in 2014. This simple and addicting game may resemble the famous Lego construction set. As you may have guessed, the game will need to design warships. For creative people, the game will be a real boon.
Warship Craft will allow you to design complex ships with superior performance. It all depends only on the user's imagination. A properly assembled battleship will bring good luck in naval victories. Correctly selected characteristics of a ship are a guarantee of victory against an enemy ship.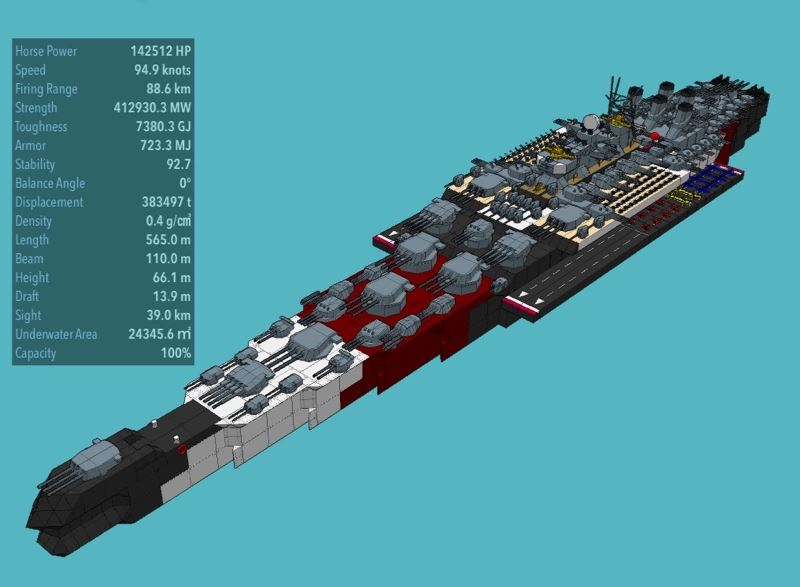 Place cannons toward your enemy to defeat effectively them. Gather resources and upgrade your battleship.
Building a ship involves special layouts set by the author, but if you have creativity, you can try to build a warship according to your blueprint. Jeong Saeng Park developers did an excellent job on the graphics. 3D modeling shows how the ship will look in the future.
Online battles and missions give the user money. You can spend money to buy extra parts. In-game currency can purchase for actual money too. Warship Craft has a lot of positive reviews on PlayMarket and AppStore.

You may also like: 11 Best Games Like Minecraft for Android & iOS
6. Exocraft – Build & Battle Space Ship Fleets
This game is absolutely different from others. It is completely new in its graphics and interface. The plot of the game takes place in an unknown world where there are no living beings. Developers from ColdFire Studios created an MMORPG game with a bright interface and multiplayer mode.
The essence of the game is to build strong spaceships for battle with other representatives of an extraterrestrial civilization. The gameplay is simple and fun even for those new to the genre. Create amazing ships, choose beautiful shades, and the best performance for your spaceships.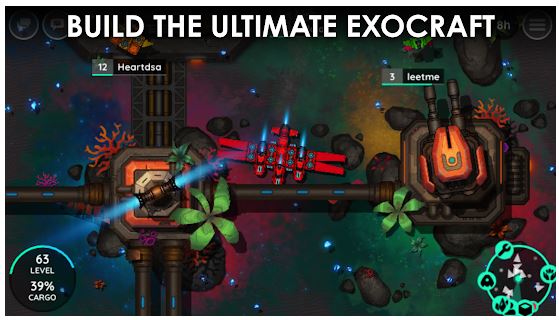 Space warfare in Exocraft – Build & Battle Space Ship Fleets is for crystals and other resources for spaceship building. The game can create an entire army of your ships for a successful battle. Reaction and caution are the most needed skills in Exocraft – Build & Battle Space Ship Fleets.
Fight with your friends and defeat other teams of spaceships. Exocraft – Build & Battle Space Ship Fleets have access to an online chat where each team member can come up with and share a new battle strategy.
It should be said that the built-in chat function is a useful addition to the gameplay. Exocraft – Build & Battle Space Ship Fleets is available for download on PC, Android, and iOS.

7. StarShip Constructor
How many unsolved mysteries hidden in the cosmos. It is full of secret civilizations and riddles. Humanity still cannot find answers. The SSCTEAM developers created a game in which users have to learn how to build spaceships.
A gloomy interface with mysterious visualization makes you feel the unknown atmosphere of space. Users can create a wide variety of ships in appearance. The player's goal: to defend against monsters. The successful defense comprises creating a unique spaceship.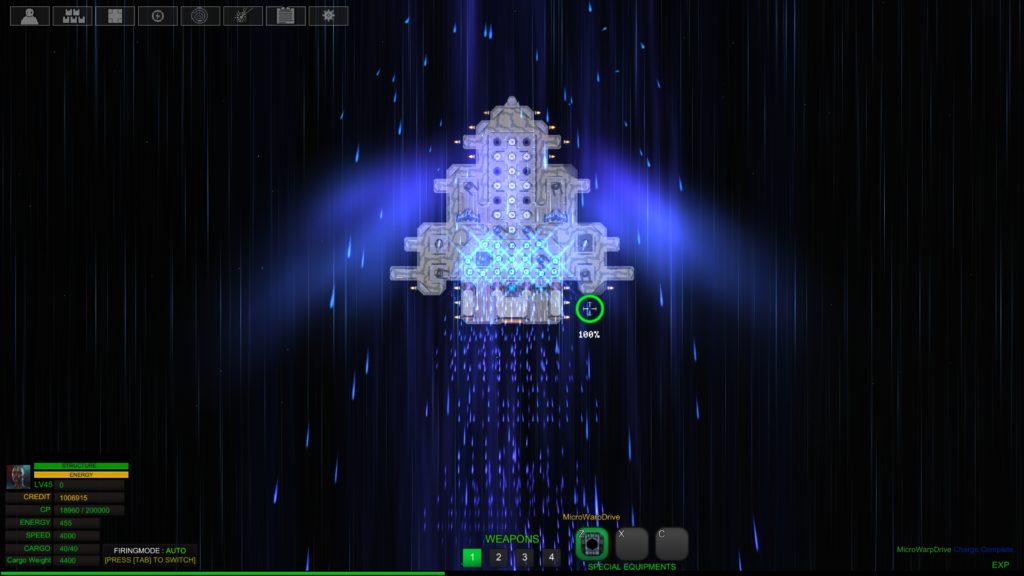 Use your built ship to explore space. StarShip Constructor offers over 20 interesting modules for constructing an efficient spacecraft.
It should be said that the soundtrack goes well with the theme of the game. We should note the bright and clear textures with high resolution. This is an indicator of a high-quality and interesting game. In particular, users note the high resolution and quality of the gameplay.
StarShip Constructor has received many positive reviews and ratings. You can view Starship Constructor on Steam and PlayMarket.

8. Space Arena
Another exciting game from the developers of Hero Craft Ltd. An incredibly interesting space strategy game. The action takes place in 4012. Civilization has advanced beyond recognition and now people are organizing space wars with other civilizations.
The key point of the game is to create powerful spaceships to fight the enemy. The space arena is a place to express creativity and courage. Win battles with your unique warships and reach the top of the galaxy.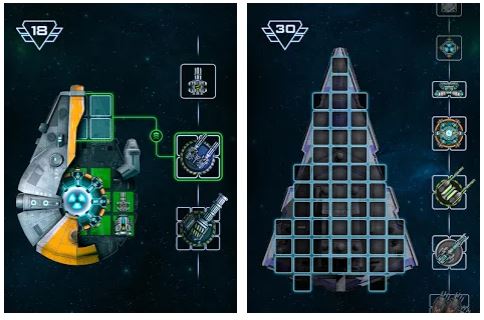 Successful completion of missions will allow you to get new weapons and parts to improve the characteristics of your spaceship. The locations in the Space Arena don't have a limit, explore the vast corners of our galaxy on your spaceship.
Space Arena is a game with a dark atmosphere, rich and high graphics. Nice soundtrack. The developers did a good job on the visualization of the project. Space Arena is available for download on your Android and iOS devices.

9. Rogue Waves
In 2021, developers Diego Rodrigues released Rogue Waves. This game is about life at sea, made in the usual nautical style. The plot of the game takes place after the nuclear wars. All living things went extinct, and only a couple of ships remained at sea.
Some of the surviving creatures want to rule and take over the rest of the world, while someone is trying to survive with all his might. This game has a high semantic load. Build equipped warships for survival and fucking.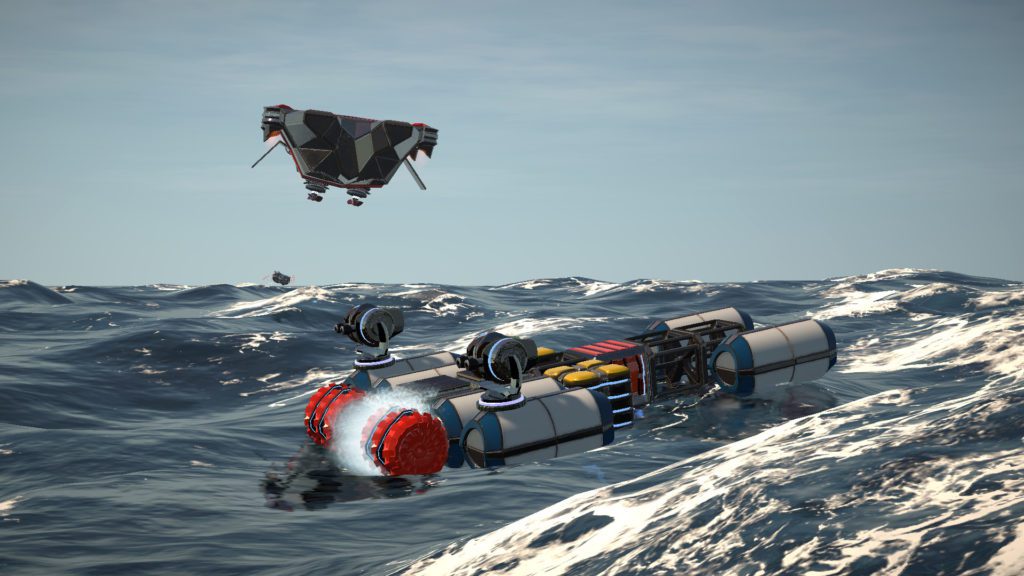 Knowledge of physics will come in handy in this game. Building a warship requires a little knowledge of the laws of nature. Create a nimble and strong ship using your imagination.
Rogue Waves includes survival elements. Users create ships based on blocks. Blocks include various parts of the ship's controls. Rogue Waves is a completely new game that has gained positive reviews and ratings on various sites.
What the world will be like depends only on you. Do your best to restore biological life on earth and restore order after devastating wars. Rogue Waves Available For Download On Steam.

10. Port City: Ship Tycoon Games
Port City is an exciting strategy game that allows you to become a real captain of your own ship and manage your business in the port. Here you have to invent and build ships, make deals, and trade to earn as much money as possible.
In the game, you'll be able to create your own fleet using the range and features of the app. Develop your own game strategy to secure your company and increase your budget to build an entire city.
Customize your port facilities and grow your business by completing customer tasks and making deals with them.
The game also offers many different tasks and achievements to help you improve your ships and city. In it, you'll be able to keep track of your skills with a leaderboard. For each achievement, you will be rewarded, which will allow you to get closer to the first place in the ranking.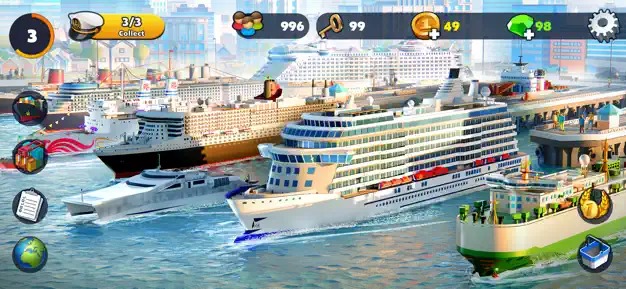 The app has incredible graphics and sound that will make you feel like a real captain and plunge into the world of maritime adventure.

You may also like: 11 Best Games like Humankind for Android & iOS
11. Pocket Ships Tap Tycoon: Idle
Pocket Ships Tap Tycoon: Idle allows you to go through a fascinating game where you have to create your own seaport and manage it. Buy and sell various items, transport goods, build new warehouses and storage facilities, and hire workers.
Take part in various international competitions, earn more money and resources and explore new territories. To move to new levels in the game, you should extract as many resources as possible.
To get more resources in the game, you will need to harvest and organize trade. Join different leagues to raise your level and get even more money for winning missions.
Also, the game offers you to customize your own team, which will allow you to optimize your business and build a real empire. You will be able to play without connecting to the network.
Besides, in the game, it is possible to distract yourself with all sorts of mini-games, which will be no less exciting and interesting.