Books are beginning to gain popularity again but in a new format. Surely you have heard of such apps as Romance Club, Decisions, and others. They are now popular among youth because they allow you not only to read interesting stories but also to make decisions for the characters.
In this review, we have collected for you the best interactive story games among which you can find one that will keep you busy for several hours.
Also we recommend you these best love story games that are based on the same system.
Chapters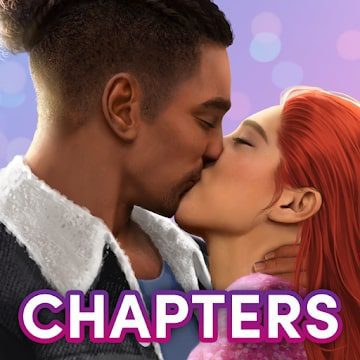 Chapters is an interactive story game in which you can define the lives of the main characters.
The first time you launch the app, it will ask you for permission to send notifications. This way you can find out about new stories and be notified when you need to enter the game to get rewards.
As mentioned above, this game has a system of motivation and rewards. So, if you log into the game every day for a week, you will receive various rewards that can then be used in the gameplay.
Immediately on the main page, you will see a list of different stories that are presented with illustrations. There are also special sections such as "Editor's Choice" and "Popular". The story categories include a variety of genres, including sci-fi, comedy, drama, and even 18+ stories.
This game is considered one of the biggest, as it is almost impossible to count all of the interactive stories that are here. Besides, there are special quests in this app for which you will also receive rewards. You can create a profile to keep a history of all the activities you have done.
This way you can save all the rewards, stories read, and achievements. You can sign in using iCloud, Facebook, and Google. When creating your profile, you'll choose a style and name that's right for you and that reflects your personality.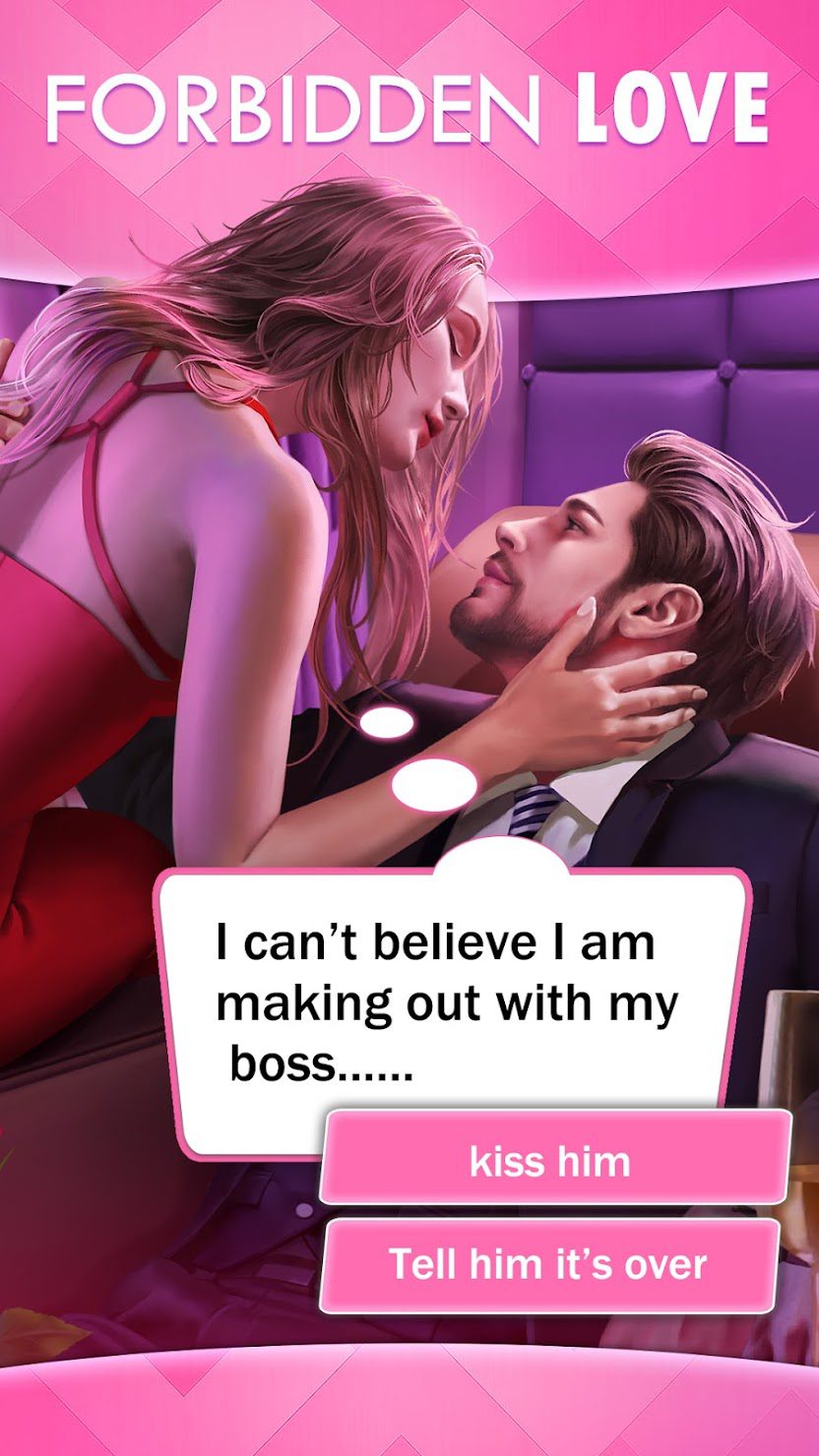 The stories in this game are updated twice a week, on Mondays and Thursdays. If you like to read interesting stories, you will like this game, because now you can become a part of them.


You may also like: 11 Best Games Like Sims for Android & iOS
Episode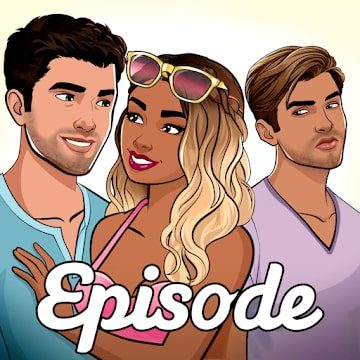 This game is very similar to The Sims, because there, too, you can create your own character and live your life. But, unlike The Sims, the characters have no needs and there is a scenario.
Graphics here are designed at the highest level. You can change your character's hairstyle, hair color, skin color, eye shape, eye color, nose shape, eyebrows, lips, makeup.
You can only change the height if you are creating your own story. The characters' facial expressions accurately show emotion.
All stories have a romantic component. In almost all, you have to choose from several characters who you will stay with. Some plots are based on stories from Wattpad and famous TV series.
In each episode, you will have to make a choice more than once, which determines the further development of events. As in life, you sometimes have to pay for your choices.
There is a menu callout on the side, showing a selection of stories by genre or suggesting that you write your own. Music is in almost all of the stories, it sets the appropriate mood, just like in the movies. If you don't like it, you can turn the sound off.
The game is not available without the internet. You will also need quite a lot of space for it on your phone – almost 1GB. You can read 4 episodes for free. You'll have to buy the rest or wait a few hours for the rest to update. Each episode takes about 10-15 minutes to read.
In each story, you will develop relationships with other characters. They can be friends, lovers, or enemies. Through your choices, the fate of the main character can change dramatically.
The ending of the story also depends on it. Moreover, here you can write your own interactive stories, which can gather millions of views.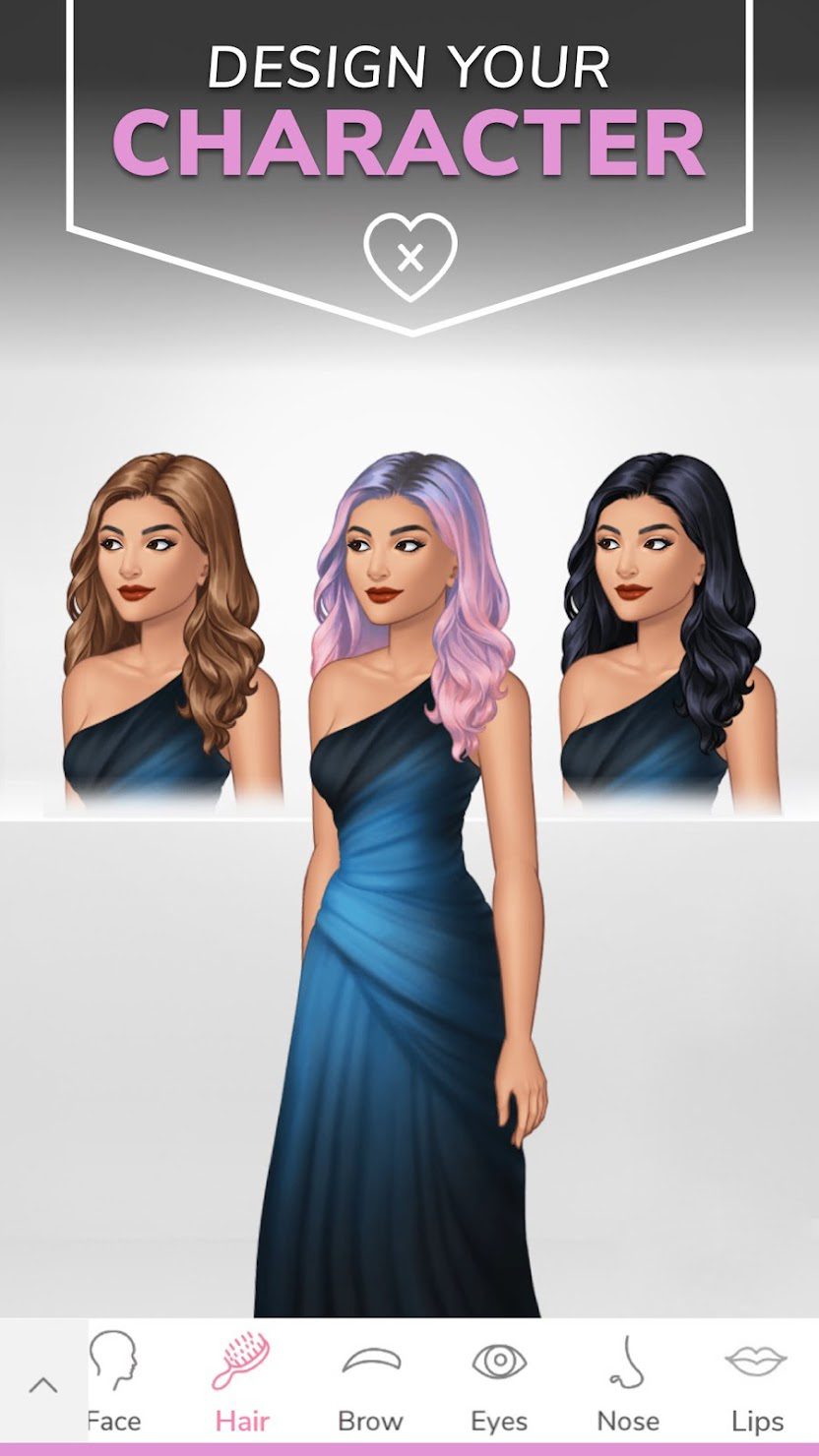 New stories appear in this game every week. It is available for free, but you may need to spend real money to gain access to some of the game's items.


Maybe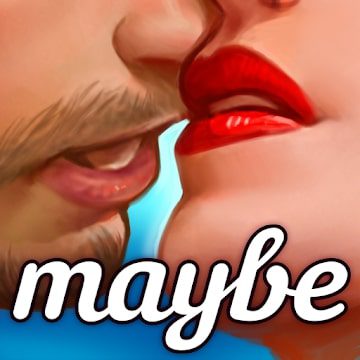 Maybe: Interactive Stories plunge you into a world of romance and love, where you become the protagonist who chooses his own destiny.
The first time you turn on the game, you will be prompted to immediately start the process or register. You can create an account with Apple or Facebook.
At the bottom of the screen is a settings button, where you can contact support or clear the Cache. If you want to start playing right away, click Play Now.
On the window that appears, you'll see three suggested stories that this game recommends you start with. Then you need to come up with a name for your character, which will later be used in the interactive story.
Come up with the appearance of your character, choose hair color and hairstyle, skin color, clothes. All the same, will have to be done for the male characters. Some of these options are available for diamonds, which you can buy in-game for real money or get for completing stories.
Autoplay is available in the game if you just want to read interesting stories, without the interactive part. Then you can open the full menu of the game. There is a large number of different stories that are available to all users. Each day the game will offer you three free to pass stories.
Here you will also see active stories (which you are reading), trends of the week, new releases, coming soon, and other sections. At the bottom of the screen, you can open a tab with story categories, text novel, gift box, events, and your info.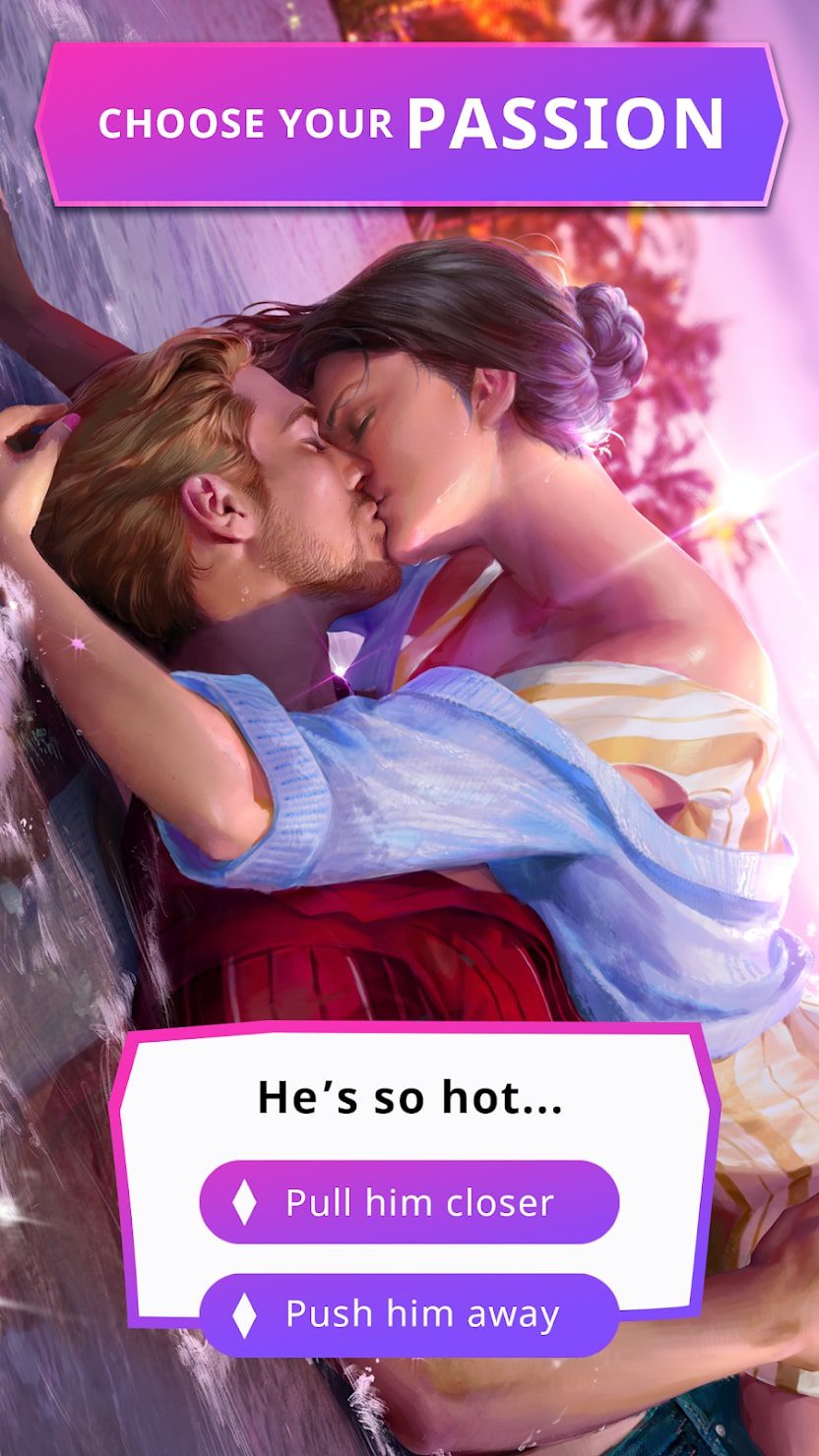 The developers assure that this game is not like other dating simulators, of which there are a lot. Here you will definitely be able to dive into a fascinating virtual world of romance and other genres of interactive stories.


Love Sick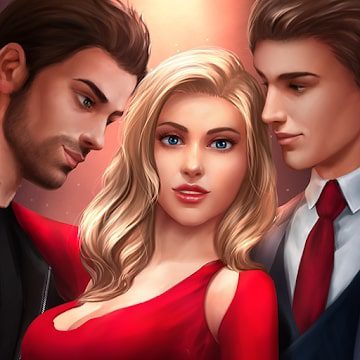 Love Sick is an interactive game with an exciting plot in every story. Here you can become the protagonist of a romantic story or a funny comedy or any other genre you like. This is a real-life simulator and a literary work in one place.
When you first start the game and then start it, you are greeted by a blue and blue gradient screen with the name of the game, a loading line, and some greetings. These change rather quickly.
The loading speed depends on your internet connection, as the game can't run offline. Afterward, you will see a list of books with rather bright, interesting, and intriguing covers. You can guess from some of them what the story of your choice is about.
Each new book is a completely new and unrepeatable story in which you are directly involved. These are chapter-by-chapter novellas with an interesting and unpredictable plot.
Each time you are given 3 answers or actions. One of them is a failure, the second just counts, and the third is the best option. But you have to pay for that option. The best answers and actions and also outfits are bought for in-game currency – diamonds.
Also available to us are a few keys, they are used to open chapters. It takes some time to renew the keys. For a permanent login to the game once a day you are given a bonus in the form of diamonds, each day it gets bigger.
At the beginning of any story, you are asked to choose a heroine and a name. They have absolutely significant differences from each other in appearance. Besides, you are offered options for different races. The outfits and hairstyles you can choose later, not for free.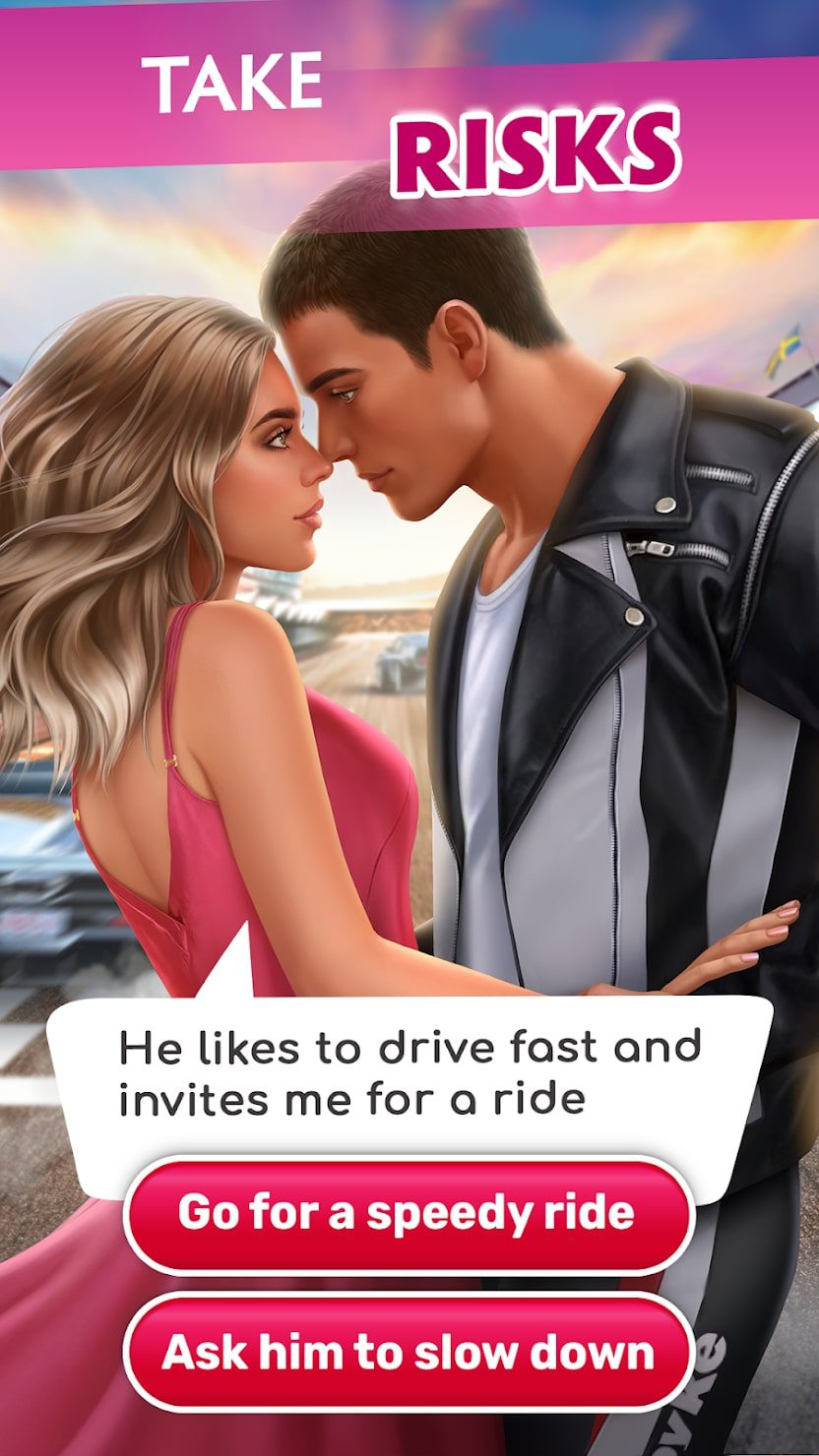 The game has a lot of humor, philosophical reflections, controversial and life situations. All this makes the game really exciting and interesting.


Life is Strange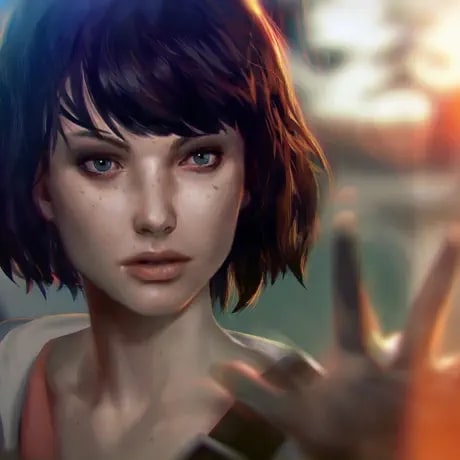 This game is an interesting exciting story about the photographer. She has a superpower-rewind time. It allows her to go back in time and help her best friend.
The game has 5 episodes, each one is intense and filled with its own interesting story. You can feel like a protagonist, that will allow you to change the future, the past, and the present.
You will have several options in the outcome of events, and your further actions will depend on them.
In this game, you are the creator of fate, because the life of your heroes depends only on your actions. Also here you will find bright and attractive graphics and a lot of special effects.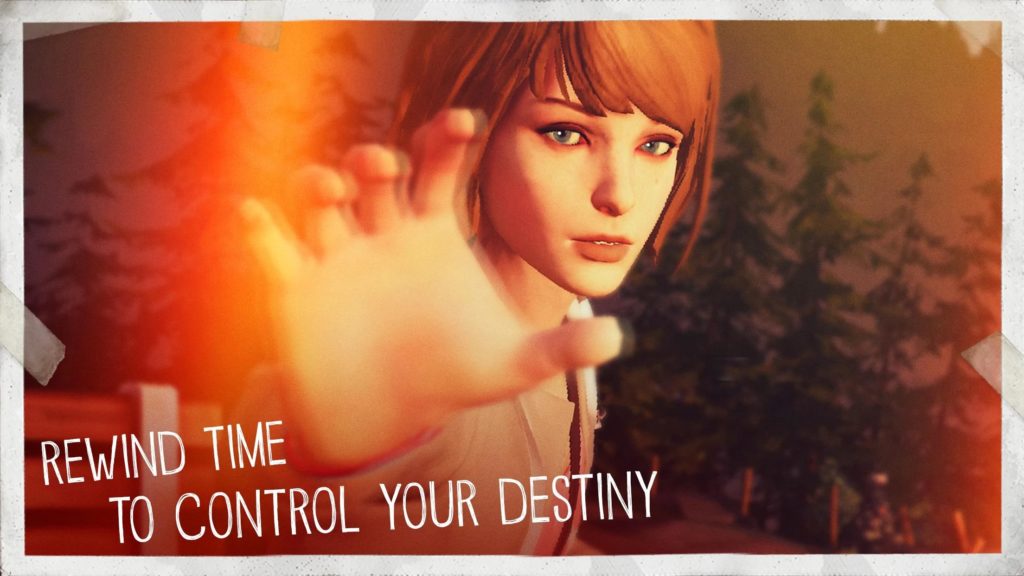 The game is supported both on Android and iOS devices. Thanks to the screenshot feature, you can capture your achievements and share them on social networks. You can also share the episodes with your friends, inviting them to take part in the game.


You may also like: 11 Best Games Like Movie Star Planet
Scripts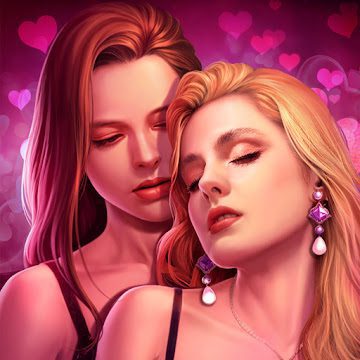 Scripts: Romance Episode is a game with a large number of unique and interactive stories of all genres. As in similar games, here you have to read and interact with the game characters.
You choose your own answer, which means you influence the outcome of the story. You can also create your own stories and share them with other users.
The graphics of this game will surprise even the most experienced player. Here you will be able to immerse yourself in this atmosphere of new life. You will fully empathize with the protagonist and genuinely worry about the final outcome of the game.
The plots in the books are really interesting and you can not always predict what will happen in the next minute. There are a large number of stories. You learn them not only in dialogue format.
There are descriptions of the area, the appearance of the characters, weather, and natural conditions. So you can immerse yourself more deeply in a positive or oppressive atmosphere.
Everything is described quite briefly, but easy to understand and present in your head. You can influence the plot through dialogue boxes with patterns of answers or actions.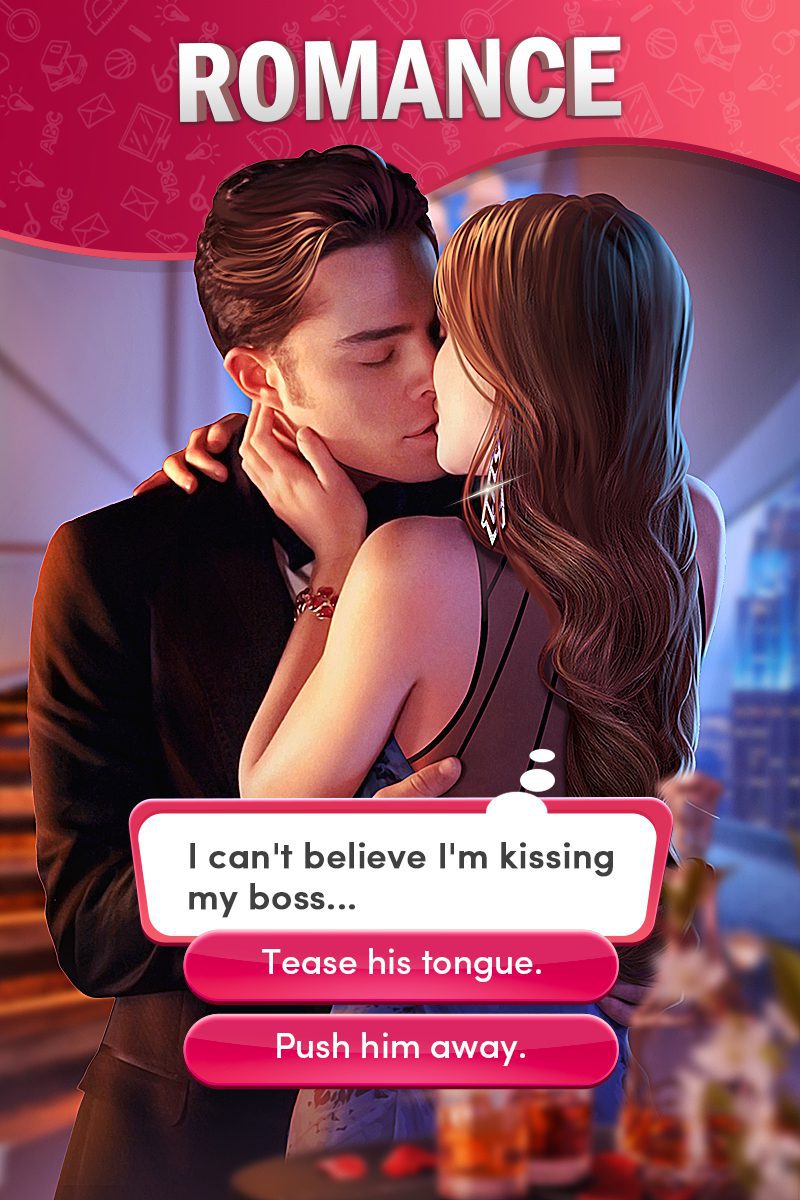 This game deserves attention and a place in our review because, among its counterparts, it has its own features that help it stand out among them.


Decisions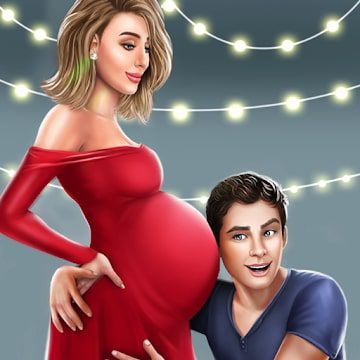 Decisions is a textual collection of visual novellas. Each story has a love line. This is a common component of all the stories, but each story also has its own specific characteristics.
One story is full of drama and tragedy, the second one has a lot of humor and adventure, the third one will plunge you into the atmosphere of mystery and mysticism.
At the moment, the application has 15 fully completed novels. The stories differ in the number of episodes. Somewhere the developers decided to limit themselves to one season.
Somewhere they decided to please the users and give a second season. Your character you create yourself, choosing for him the appearance and clothing.
The biggest plus of this application is the absence of obvious donations. Game currency can be purchased for money or for free for viewing ads. One view gives 25 coins, it's very convenient that after viewing ads do not disappear and you can collect coins to infinity.
A recent update added extra free ways to get the game currency. Coins are needed to buy a new outfit and very rarely to expand the story. But dresses or extra choices do not affect the story at all.
You only get compliments from other characters for new clothes, so you can do without this expenditure. At the end of the game, you will be able to choose with whom your heroine will stay after her adventures.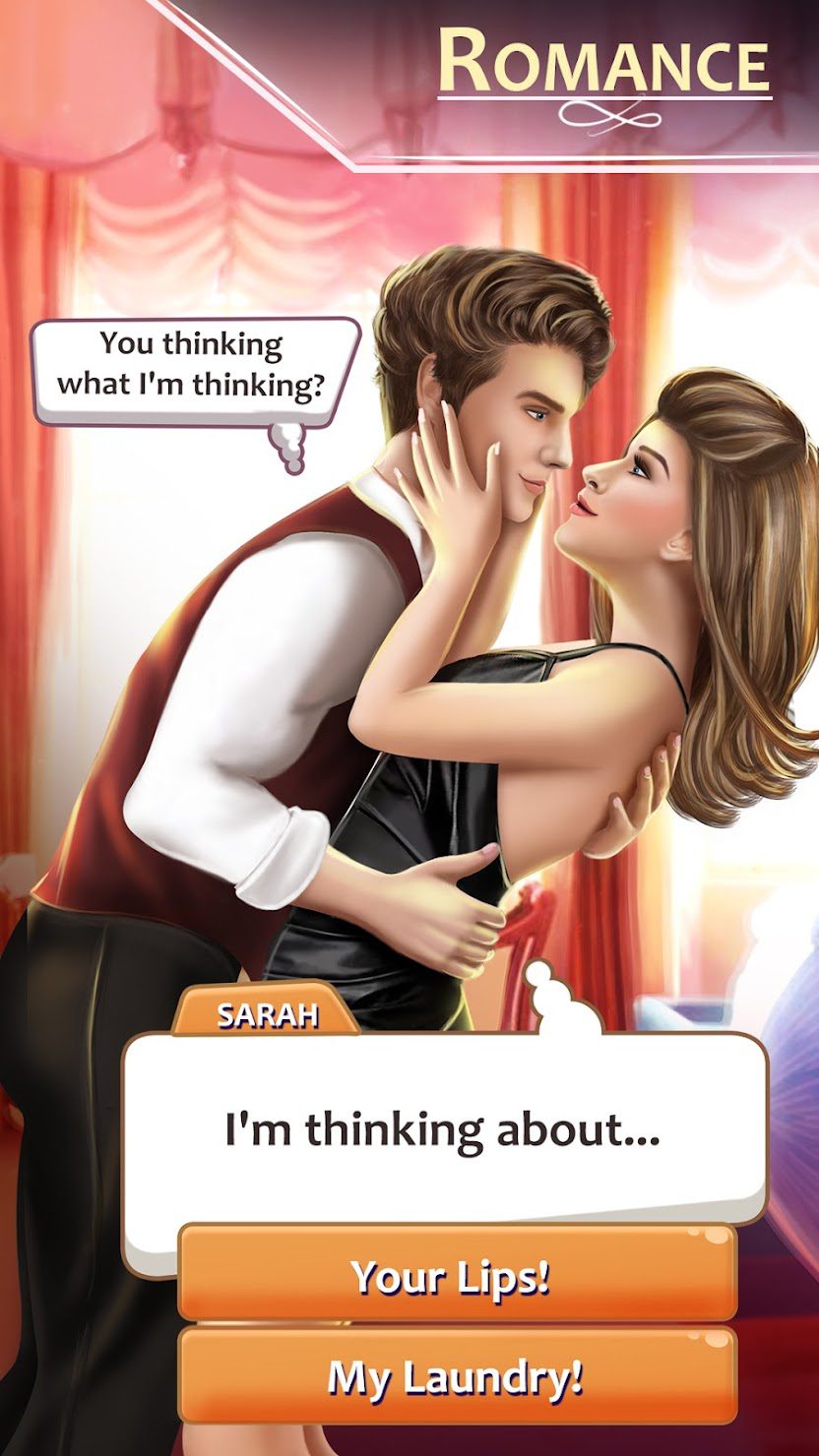 We recommend this game to all fans of the visual novel. This game is still gaining popularity, but it already has many positive reviews.


Romance Club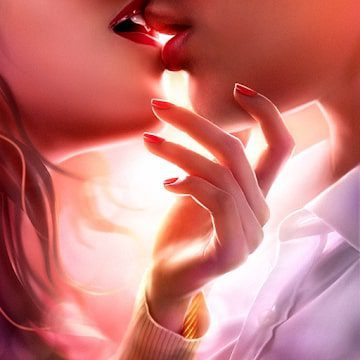 Romance Club is a collection of interactive stories with role-playing elements.
You watch different scenes, read the lines of the characters and choose how your character should react. The story develops depending on the decisions you make.
It's really a kind of interactive series in pictures or a live comic book in animated graphics. Here you play as the main character, you can choose lines and actions from several offered.
It gradually creates her character, chooses her path, affects events, communication, other characters, and the outcome of the stories.
At the beginning of the game, you can choose the skin color, face type, hair, and hairstyle of the protagonist, in most stories you can change her name.
Then the appearance options will be added. To start a story, you'll have to create your own unique heroine and start going through a certain plot with her.
The game has an in-game currency called diamonds. With these, you will be able to buy interiors, clothes, cars. Some of these things also affect the further course of events, as well as the relationship with other characters.
For example, sometimes you need to spend 30 diamonds to kiss someone. This will affect your future relationships. There is also a currency – a cup of tea. One series equals 1 cup of tea. There are 3 in total and they are renewed every 2 hours. Basically, 3 cups = 3 episodes of stories.
Sometimes you want to know everything faster, but you can't and you have to be patient. It creates a certain intrigue and anticipation and controls the time spent in the app.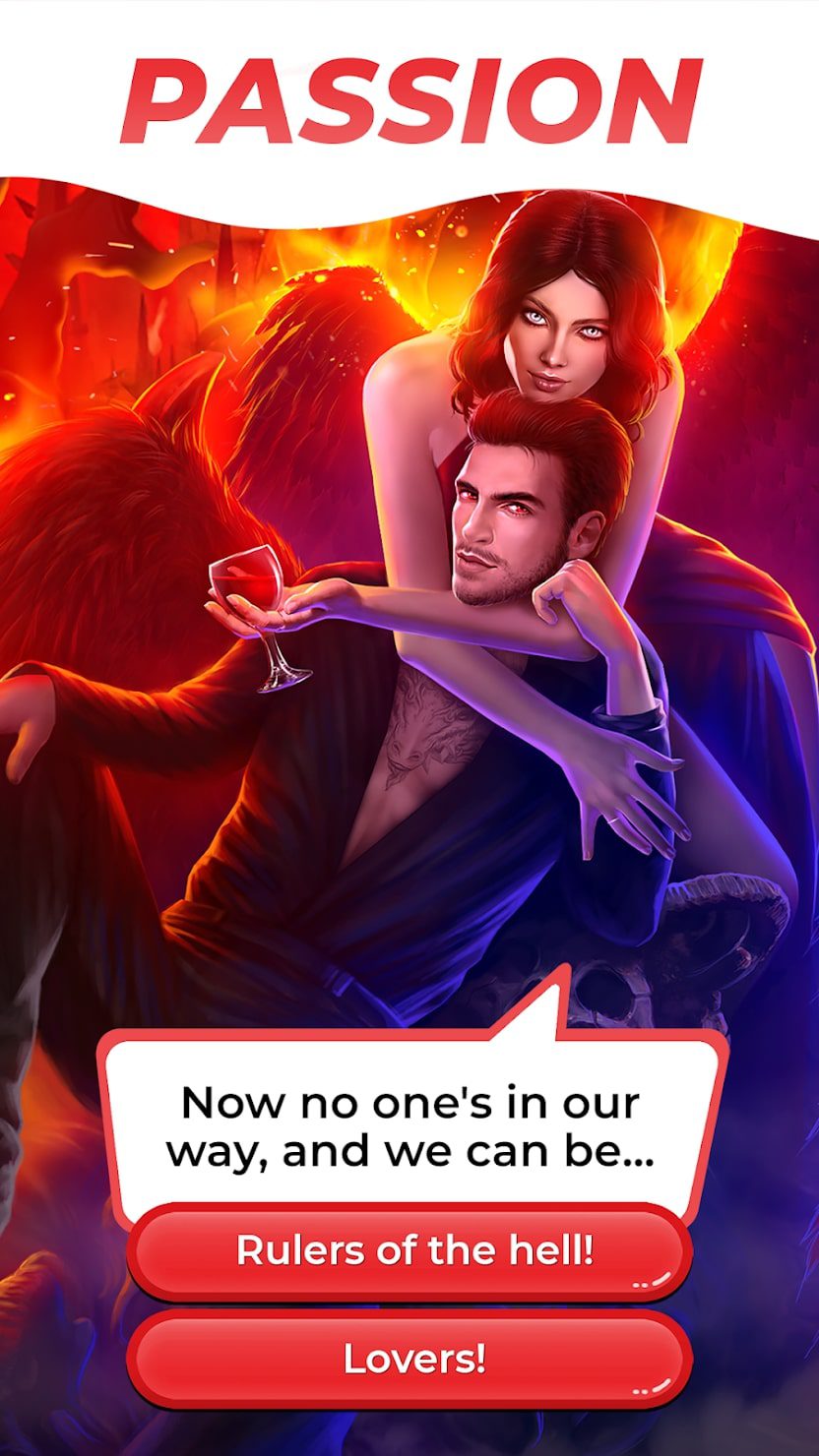 This application is one of the most popular among the representatives of interactive stories. Even if you have already heard of it or even played it before, we recommend you to try this game again, because new stories appear there.


Choices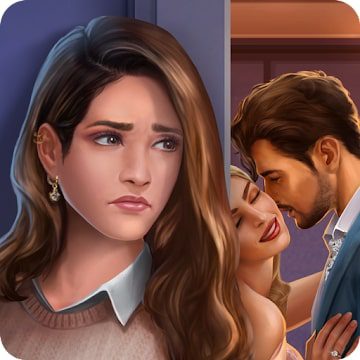 In Choices: Stories You Play, you will explore and control unique stories. Fall in love, solve mysteries and even rule a kingdom in a large number of in-game stories that will unfold before your eyes.
Here you'll get a high-quality game story and nice graphics, as well as some fun story directions.
Each game story is broken up into chapters that add up to several dozen playable stories. While most of them don't detract from the story entirely, they do change the way characters or situations play out in the future.
It gives the importance of your choice to the whole story. Yet, some choices are more minor and may only affect how the current situation develops, with no lasting impact on the story as a whole. For example, the choice of clothing.
Choices also exist outside the story with genre and character choices in each story. These usually cover different genders and personalities, which makes it easier for you to immerse yourself in the game's story.
Each character also has brief info about themselves to give you at least a minimal understanding of the game character. The player can also play the roles of other characters in the game story from time to time.
One of the most unique elements of Choices: Stories You Play, is the scoring system. This can help you later in the game story.
For example, in Crown and Flame, certain choices can improve a character's strength and prestige. These can later be used to make unique choices if you accumulate enough points.
Other stories also accumulate in the background, such as a romance between characters that may come into play later. It helps players gain useful information about the growing connection between the characters.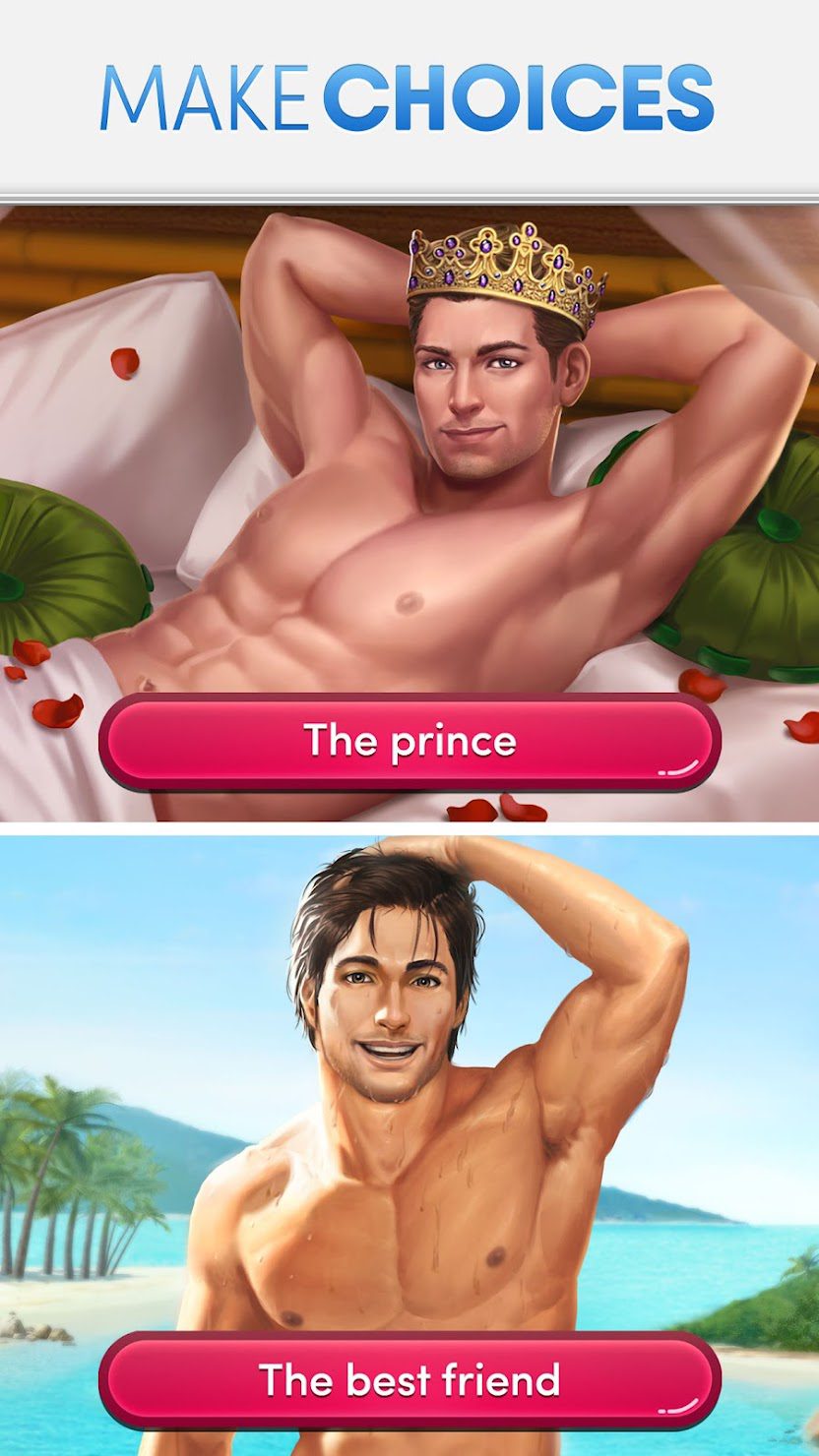 New stories in this game appear every week, so you can always read something interesting.


Journeys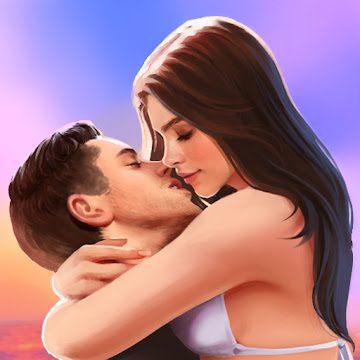 Journeys: Interactive Series consists of many stories in different genres.
One thing is unchanged in each story: the love affair with the character you like. You can date both guys and girls.
Some guys are easy to get, but for others, you need a series of actions. If none of the characters you like, you can just follow the plot twists.
The mechanics of the game is no different from the classic visual novel. Players make decisions for the main character that affect the story and her relationships with other characters. They decide for themselves what the heroine's character will be.
On the other hand, each girl has her own traits. The developers try to prescribe them as independent, brave, capable of difficult decisions.
For some important decisions, you will need to pay with gaming currency. This is given for watching commercials, completing a series, launching an app, but it is also sold for regular money. Diamonds are used to buy clothes or hairstyles, love scenes with minions, or saving a character from death.
They can also be spent on the most important choices that will affect the heroine's reputation and the course of the story. If you don't buy enough upgrades, your relationship with your minions will deteriorate. The story will take a wrong turn and end badly altogether.
This system gives players clear advantages, but it doesn't allow them to take the perfect path right away.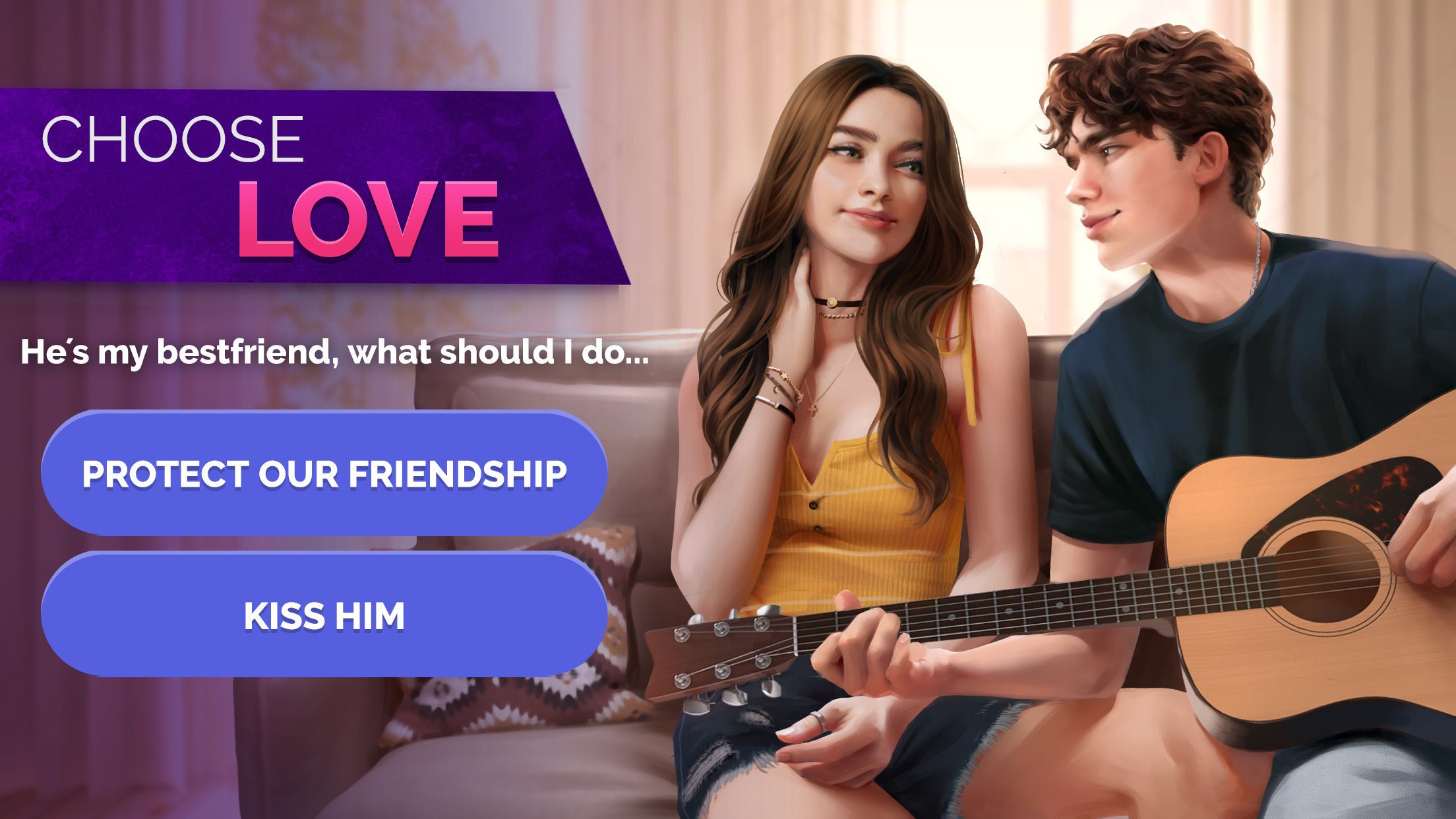 You have to save them up, which only spurs the imagination and leaves more time to dream before seeing the story turn. It also makes the results seem more satisfying. So, this game definitely deserves a place in our review.


You may also like: 11 Best Harem Games for Android & iOS
7Days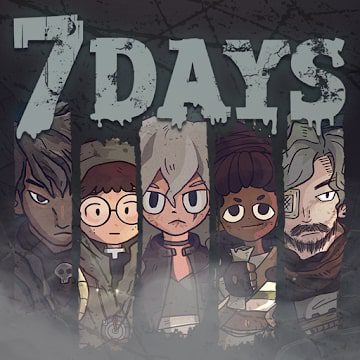 7Days is an inert active story game that is very different from the ones we described above.
Here you will not find the standard for such applications graphics and love stories. But the game definitely has its peculiarities that may please every fan of this genre.
Let's start with the fact that the game is a standard text quest with different choices and consequences after the choices.
Each decision leads you to the definite way of continuing the story or on the contrary, pushes you away from the other, depending on the choice.
Also, your decisions can have fatal consequences in the form of the "death" of the main character. Because of this, you will have to replay the last game day you ripped off.
Throughout the game, you will meet different characters that can become your companions or opponents in this path. Earn sympathy points by answering their questions, support them, quarrel with them, disagree or agree with their ideas. Everything is up to you.
This is where you create history, character, and reputation. And perhaps as you get to know them better, you will discover something new about yourself and your past.
The character of each character is unique in its own way and contradicts the character of another character. Remember that your choices will lead to consequences that will be your key ones in the epilogue of the story.
The only factor that may discourage you from playing is the tickets. They allow you to make further choices and decisions. Getting them, however, is not as difficult or time-consuming as it may seem. Every 10 minutes you get 70 tickets for watching the ads.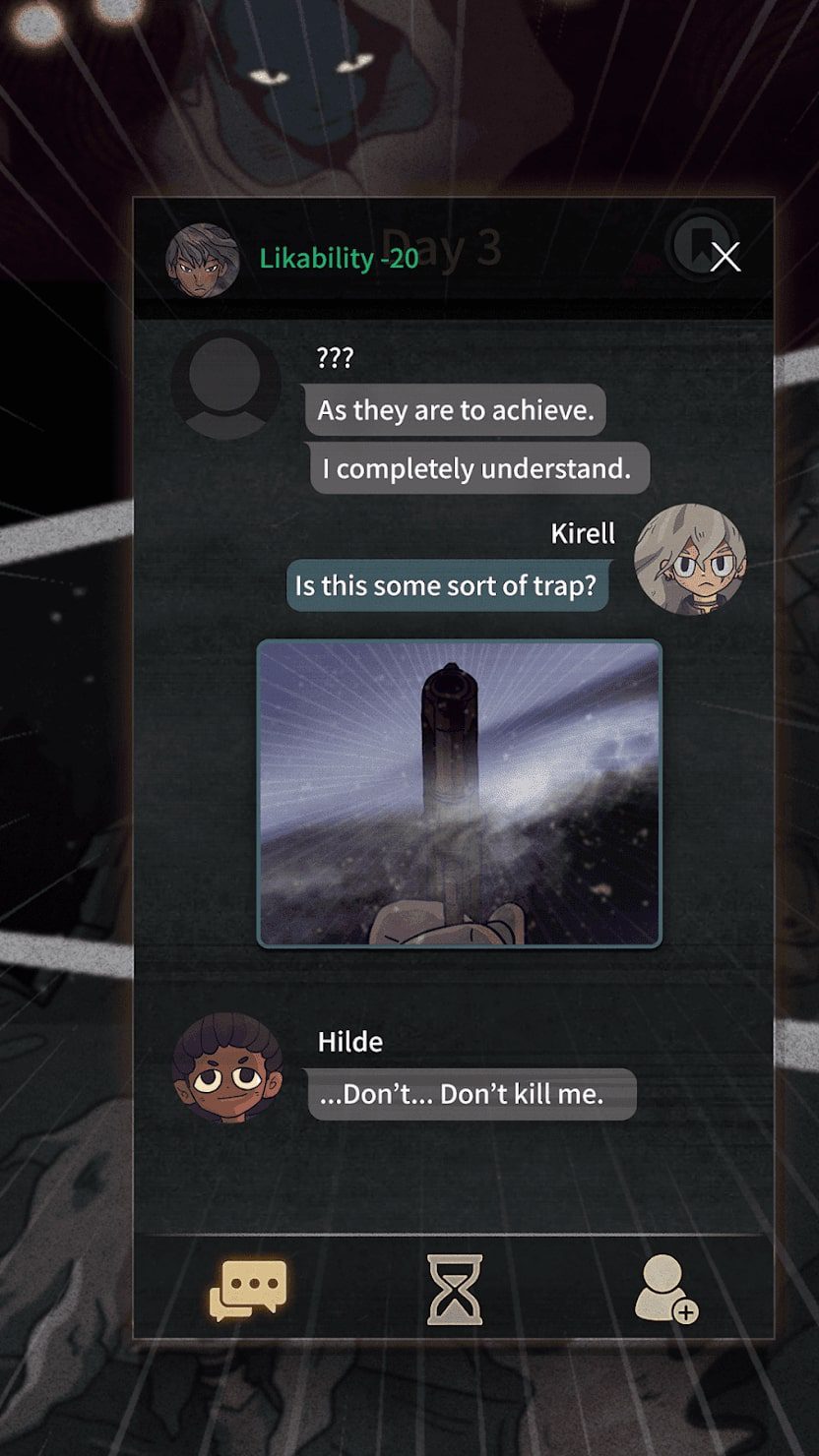 The visual style of the game will be especially appreciated by fans of the Scott Pilgrim comic book, for the characters are similar in style. If you are bored with standard visual novels and in search of the best option you reached the end of our review, then the game 7Days you should definitely try.