Harem games are a dime-a-dozen. Actually, a good number of them are based on the freemium model, so we should say you can just take them for free or lose an arm and a leg, depending on your own play style.
Expenses aside, Harem games are largely dominated by dating simulation apps, but recently there are a lot of interesting contenders in that realm that go above and beyond your everyday visual novel game.
You may also like: 11 Best Games Like Honey Select
These games are specially designed for the girls and feature dating sim chat stories that excite you, features choice-based mechanics, beautifully designed male characters, and great plots. So let's not waste any time and find the best Harem game for Android and iOS in this review.
Illusion Connect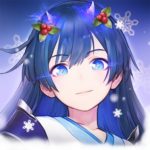 Illusion Connect checks all the right boxes for a quality gacha experience.
There's no pay-to-win systems and no shortage of content insight for new scenarios and characters. If you're trying to spend a lot of time in a mobile RPG, this is one game that you should check out.
The story hardly makes sense, let alone has any continuity, but that's probably the best part.
Each stage is almost set up as a "bad dream of the week" anime that the team has to fight. There's an ongoing and overarching story across the chapters, which doesn't make too much sense right now.
Still, each chapter is awesome on its own, as separate stories. There are "side stories" in the form of dates and unlockable character bios to learn more about all the characters you collect. These date sequences with the girls were admittedly adorable, but don't expect any harem endings.
Battles take place on a grid where you drop your team around the player character captain. The other side of the field will have the main enemy you need to dispatch, but not without cutting down the enemy soldiers placed on the field first.
An energy meter fills up over time, and you can play certain units depending on their energy cost.
Their main ability will activate after placing a unit, which can vary from buffs, debuffs, board wipe style attacks, row attacks, and more. A meter below each character's health will gradually fill up with basic attacks for them to use their main ability again.
Each unit has specific roles, which are pretty easy to follow. Just set up a front line of tanks to protect your player character, use certain DPS characters to clear out high-priority targets, have mages debuff the enemies' defensive stats, etc.
Your player character also participates in the battle, but his meter takes a bit longer to fill. Later on in the game, you can actually change the class of your player character, granting different abilities to use in fights.
Once you use up all your available units, you get access to buff and debuff cards to help close out the fight. There are auto-battle options if you want to speed through missions or farm materials.
Still, it's fun to actively play and experiment with different ways to approach each fight, especially during the later stages where fights become difficult. You'll have to switch up your units and strategy depending on who you're fighting.
Everything looks great visually, as well. The splash art of the characters is deserving of its own anime. One of the main characters, Saya, is one of the best-designed "normal" characters in any gacha game.
She doesn't give off the typical serious samurai warrior vibe either but has a lovable tsundere side, making her more endearing. Her backstory, which you can unlock, makes Saya even more relatable than originally anticipated.
Aside from the lengthy campaign, there are additional modes like guild bosses, various events, PVP, and even what feels like an entirely separate campaign where you run around a map to experience a standalone nonsensical story. You can build a base that provides resources and ways to develop your units.
You may also like: 11 Best Android Apps for Couples
Princess Connect! Re: Dive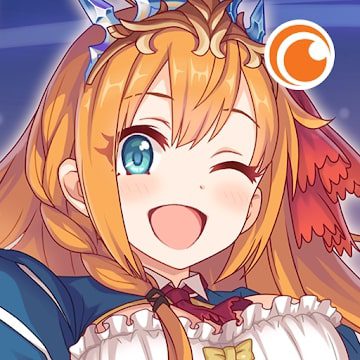 There is such a subgenre in anime as "harem. Many people will immediately understand what this is all about.
A character of one gender is surrounded by a huge number of members of the other gender.
This also applies to an anime called Princess Connect! Re: Dive. A mobile game called Princess Connect! Re: Dive in the "Japanese RPG" genre.
That is, you will be involved in turn-based battles, as well as collecting and pumping cute girls who constantly need your attention. Now there has been a global release, so everyone can be surrounded by beautiful waifu.
This game has quite an interesting plot. A mysterious young man named Yuki wakes up in the beautiful lands of Astray without a single memory of his past.
There he is greeted by the good-natured Kokkoro, sent by an Ames prophecy to accompany Yuki into this world.
In the intricate twists and turns of fate, Yuki and Kokkoro meet Pekorin, and eternally hungry wandering swordswoman, and Kyara, a cold girl wizard with cat ears. Together they will discover their own guild and unlock the secrets of this world.
Love 365: Find Your Story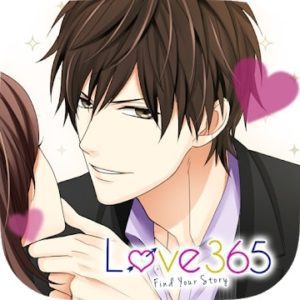 The female lead character is a Planetarium worker from Tokyo, with a huge passion for the stars from a very young age.
One night, she wishes with all her heart the sky will clear out the next day for the Star Festival she organized with her colleagues at the Planetarium to take place as scheduled.
A bright light suddenly appears in the clouds above and races to her at high speed, before enveloping her whole body into a white, blinding glow.
The MC will wake up in her own bed, discovering six unfamiliar men dressed up in a peculiar way standing around her.
Said men introduce themselves as Gods of the Stars, later stating she herself is a former Goddess reborn as a human.
All six of them have been punished by the King of the Heavens for a sin they previously committed, who sealed their full power with a mark printed on their skin and exiled them to Earth indefinitely.
Forced to choose one of the men to serve her purpose and erase their sin, the ex-Goddess will undertake a magical adventure full of twists, love, and heartbreaks.
The story is actually split into two parts. The second prologue takes place after the first section of the game, with the mark of sin erased from all six Gods and no romantic bond formed with the MC.
The remaining Gods of the Stars will finally have their own story then, keeping her safe from the Dark King and whatever such a demon and his minions are plotting in the shadows against the Goddess of Fate and the Heavens above.
The MC's reactions can be slightly questionable most of the time, though. Her constant embarrassment for every little thing the guy does or says, even if they've dated for a long time up to that moment, feels like an unrealistic behavior.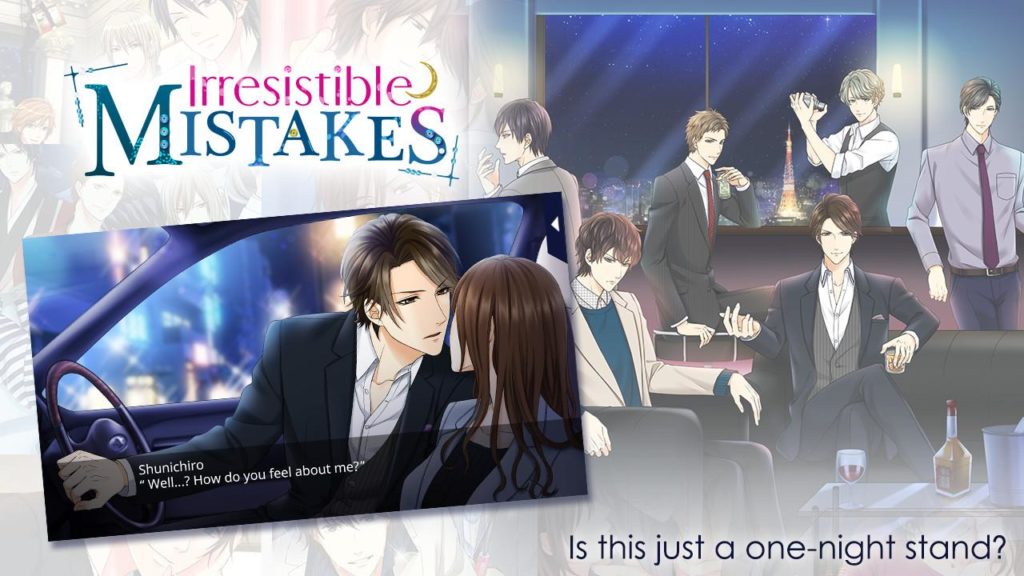 The fact she's strong, self-sacrificing, and a hard worker kinda makes up for the extreme amount of insecurities in the romance aspect at least and in a few routes, she even acts bolder.
Amnesia: Memories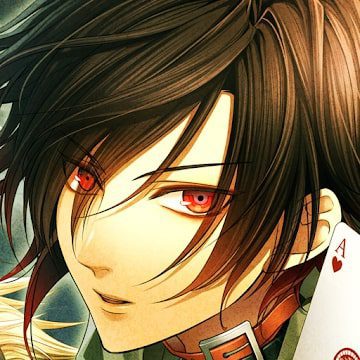 At the beginning of the game you wake up among some spectacular stars and nebulae, with smaller nebulae floating around in your head, and on the fifth try, you have trouble remembering your own passport information.
Whether you work or study, what you did last summer, everything is a mystery.
Тext to you is a cheerful horned spirit named Orion, who wistfully informs you that he is to blame for your problems with failures in your biography. You and Orion enter this perilous life together. So, you launch into the visual novel Amnesia: Memories.
In front of you is a visual novel-Otome in its classic form. You play as a girl and win the hearts of guys. But the paths leading to different endings in Amnesia: Memories are atypical.
You need to choose the world the heroine lives in from the very beginning (there are four of them according to colors of playing cards – Hearts, Spades, Clovers, Diamonds – hearts, spades, clubs, diamonds; after you pass the four you'll get the fifth one – Joker World).
Already in this world, you will establish a relationship with one particular chosen one. Orion will help you in the process. Keep in mind that bad endings are not limited to "didn't get the guy".
For some reason, not everyone around her loves the poor heroine, and it seems that someone even wants her dead.
Mystic Messenger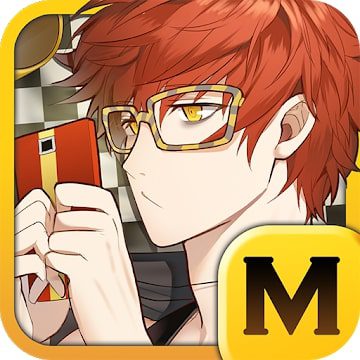 This game is a kind of romance simulation between girls and guys.
The passage of the game is fascinating, the plot is cleverly twisted, and at the same time, there is some linearity. The graphics of the game mystic messenger is the same as in the comic book manga and anime.
The mystic messenger game is a kind of mix of Japanese cartoons and comics. This means that there are plenty of features, and if you talk about each of them, you will get a book.
Every game of the anime genre has a plot. And the mystic messenger is the confirmation of this rule. The plot is developed in Japan. The heroine of this game is a schoolgirl who likes to use mobile devices.
Once the girl went out into the wireless Internet, and among the applications suddenly saw a novelty – mystic messenger.
The curious girl thoughtlessly downloaded the application, installed it on her mobile device, and found out that mystic messenger is an application for taking on the Internet, a kind of chat.
A conversation with a certain stranger began, and soon the girl was invited to join a partying society. From this point, the introductory part of the mystic messenger game's plot ends, and the playthrough begins.
One of the player's tasks is to make sure that guests come to the party. In the beginning, you have to correspond with them. Over the ten days of play, three correct answers must be given to each e-mail message from any of the guests.
Just one mistake can be enough to prevent a guest from coming to the party. If you look closely at the color of the word "Done" after three answers, three options are possible. Red – no-show at the party. Green – an answer like "maybe…". Blue – the guest is sure to come to the party.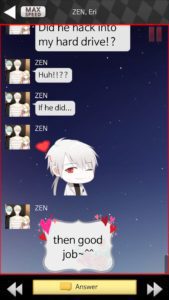 Given that there is a certain Unknown among the characters, it is useful to know what kind of character this is.
Thanks to the knowledge gained, the player in mystic messenger will be able to get good endings, while at the same time avoiding any missteps. It just so happens that it is the Unknown, aka Seran Choiwe, who is the main enemy in the game.
Shortly after getting into a community of party guys, the heroine of the game mystic messenger meets a character named zen.
He was once an unlucky guy, and after dropping out of school, was forced to grab on to any part-time jobs, even if they were a little dishonest. Eventually, however, this somewhat eccentric guy managed to find his true calling – an acting career.
Step by step he moved towards success, and eventually, his first public appearance turned into a pleasant acquaintance with a groupie. The heroine of the game mystic messenger dialogues with the guy and soon realized how good it is to be friends with him.
If we talk about a mystic messenger game character like jumping, there is a lot of ambiguity here. Although this guy grew up in luxury, he prefers work to idleness. Although it is more correct to say that Jim is a workaholic.
He loves cats, and he looks at women with suspicion. As it turns out, it is Jumin's wealth that most women look at, and they only value him for his money. And this makes the rich guy terribly angry.
All in all, this game is filled with various features that are very interesting to sort out.
You may also like: 11 Best Love Story Games for Android & iOS
Nicole
Nicole is one of the latest games from Winter Wolves, a company that is well known for its impressive games.
The game is a life simulation game in which players control a character named Nicole, at a time in her college life. The game also combines a mystery and a detective line.
Shortly after settling into her new dorm, Nicole learns that several other students have gone missing around campus.
This is definitely not the start to her college life that she had dreamed of. To make matters worse, there are three girls among the missing students, and Nicole worries that she might be next.
In the game, you will organize Nicole's day and fill it with interesting activities. You can apply for jobs to earn extra money, explore a new campus, or participate in extracurricular activities.
There is a lot of depth and strategy in planning Nicole's activities, and it's not just about choosing what you want to do. Players have to think carefully about how each action might affect skills and energy.
The game also has plenty of flexibility, so if you only want to involve yourself in the dating side, you can focus on that aspect of the game. Nicole even has access to various stores with plenty of items to help you through your adventure.
Locked Heart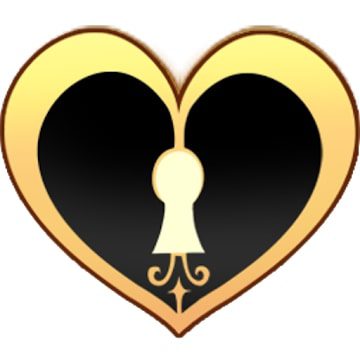 Locked Heart is an Otome-based, visual-novel, and single-player simulation.
The game takes place in the strange mansion and it cast you in the role of the female protagonist named Aura.
According to the story, the protagonist is trapped in a mansion full of strange toys.
The ultimate task is to explore the mansion, interact with objects, find clues and find a way out. You have to find the reason behind the strange force, stopping you and them from the mansion.
The game features multiple ends depends on your decisions. As the story progress, the game becomes more challenging.
Solve puzzles and earn points and use them to unlock useful items. Uncover the truth behind the mansion and find a way out as soon as possible to survive. You are not alone in the mansion there someone else who notices your moments and keeps an eye on you.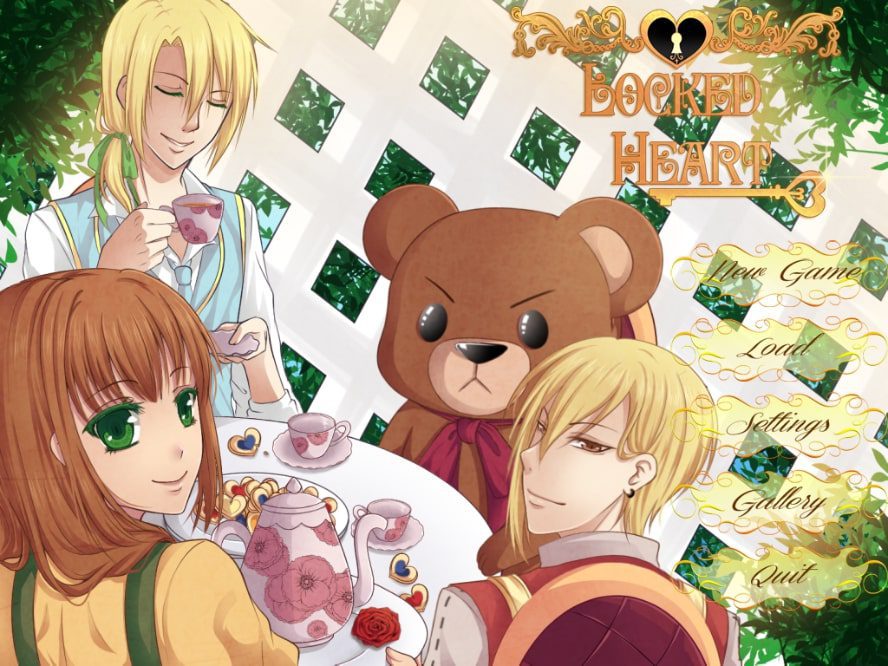 With horror stories, challenging puzzles, and detailed graphics, Locked Heart is one of the best games to play.
Otome Game: Love Dating Story
Otome Game: Love Story is a visual novel, adventure, and single-player simulation.
The game introduces the exciting cast of characters with an interactive story split into several chapters.
During the gameplay, most of the time the player spends on reading the story. In the game, you assume the role of the protagonist, who must decide whom he wants to date.
The game revolves around multiple elements such as dating, romance, drama, and interaction. It offers the chance to fall in love with a handsome guy and immerse yourself in a dramatic romance gameplay experience.
You must read the story of the game with a complex relationship and make choices which shape your story.
Otome Game: Love Story includes prominent features such as Cool Comics and Animations, Romance Drama, Complex Relationship, Japanese Style, Flirt your Way, Unravel Mysteries, Decide your Boyfriend, find Romance to Date, and more.
Spirited Hear‪t‬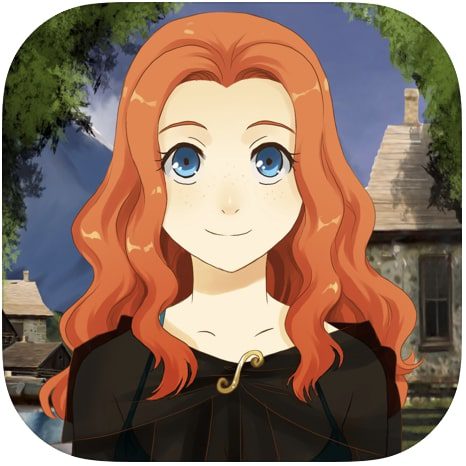 Spirited Heart is one of many impressive games from Winter Wolves Game Studio. The game combines simulation and visual novels and packs these two genres into a cute fantasy package.
At the beginning of the game, you can choose from three different fantasy characters, which will change your playstyle by changing your initial stats and offering different dialogue options.
This includes a regular human, an elf, and a demoness. The differences between these characters are also small, so there is good replayability potential.
Also, the replayability potential is increased by the large number of random events, which ensure that each new playthrough of the game is never the same.
There are two completely different partners in each race, which creates another level of opportunity. Players can also complete a special end mission for each race to get the most unusual ending.
The gameplay is basically a life simulation, focusing on daily activities and dialogue with other playable characters. One part of this game life is choosing jobs (there are 20 to choose from).
Each job comes with an increase in your characters' skills through hard work and training that eventually leads to a promotion. Each game will take 10 game years to complete, and will eventually offer 20 different endings and a dozen relationships that may end in marriage.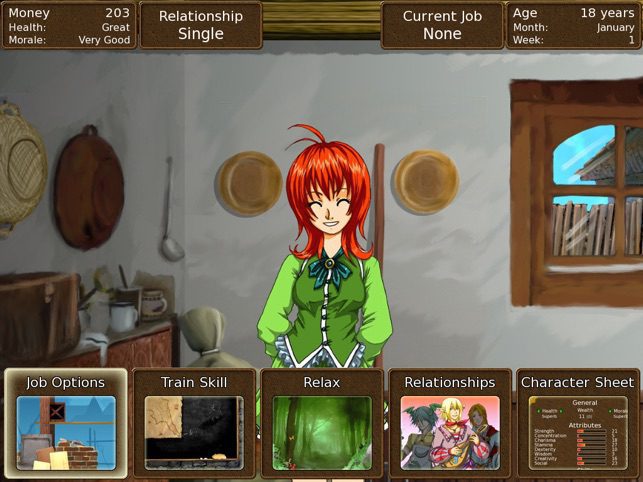 As with other games developed by Winter Wolves, the quality of the game is of a high standard, which means that the developer knows their target audience well, having produced a large number of other successful games in the genre.
Is It Love? Drogo – Vampire
Is-it Love? Drogo: Vampire is an adventure, Otome-based, visual novel, and single-player simulation.
It mixes the Romance and Dating elements and revolves around the female protagonist who moves to the mystery mansion to follow the thrilling and exciting course of its university.
The player takes on the protagonist's role to simulate the game. During the gameplay, the player needs to make decisions to progress.
The mansion is populated with mysterious creatures and the player encounter during the gameplay. As the game progresses, it becomes tough and unlocks further content to enjoy.
He can interact with non-player characters to get information about the objective that the player has to accomplish at any cost. It features multiple ends, depending on the decisions taken by the player.
With exciting gameplay, brilliant mechanics, and beautiful graphics, Is-it Love? Drogo: Vampire is the best game to play and enjoy.
You may also like: 11 Free Fashion Games for Adults (PC, Android, iOS)
Love Story Games: Vampire Romance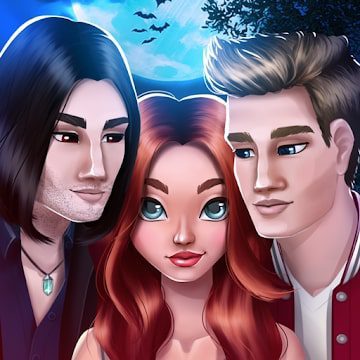 Love Story Games: Vampire Romance is an adventure, visual novel, and single-player simulation.
The game deals with Romance, Drama, and Mystery elements and introduces a fantastic cast of characters.
It offers a thrilling storyline full of suspense that will leave the player craving for titles.
In the plot, the player takes on the role of the protagonist, who must explore the story, interact with non-player characters using a set of dialogues, find the love of romance, or set off on an epic adventure with vampires.
The player is able to create his fate by making decisions wisely. It has impressive graphics, exciting characters, and addictive gameplay mixed with the engaged vampire story.
At the start of the game, the player has to name his/her character to play. During the gameplay, he/she can select an outfit according to the taste and can select the style that expresses himself or herself.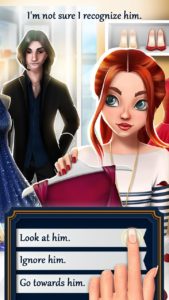 Love Story Games: Vampire Romance offers prominent features such as Immortal Love Romance, Decide the Future, Select the Path, Choose the Outfit, and more.