We all have been experienced a sense of nostalgia, right? Remember how we played Sega or Dandy. Nowadays, those games have become retro classics of the gaming genre.
It needs to be said, they are set as examples and respected. Moreover, retro games are so popular that they are still relevant today. Although some of these games are over 20 years old.
The CoolRom website was once the center of attraction for fans of retro games on various consoles. Unfortunately, it is now a haunted ghost. The last time he showed signs of life was back in 2012.
Don't worry – we've found alternatives. All retro games have been emulated. This means that they will work without problems on PCs or smartphones.
Would you like to find websites with a huge collection of retro games? We have selected the best CoolRom alternatives for you. These websites will help you re-enter the world of childhood by playing your favorite games.
You may also like: 11 Best MOBA Games for Android & iOS
Vimm's Lair!
Perhaps this is one of the best CoolRom alternatives on the Internet. The site is constantly being updated. It needs to be said, you may notice the retro design of the website. This is done specifically to enjoy the old days.
The site contains thousands of retro games that are perfectly adapted for modern PCs. The site was founded in 1997 and continues to work. Plus, this is a whole world of retro games lovers.
Exchange opinions, read game reviews, and look for codes and cheats. Besides, the site also contains emulation software that helps to give a second life to any retro game. More than 30 emulators are on the site.
If you need help, read the instructions on the website. Another thing that makes this website cool is a structured library of games and consoles. You will know which games were released in a particular year.
Moreover, read the detailed description of the game with screenshots. You can search games by year or by title.
In addition, we want to note that you need to download the Liar emulator to run games from this site.
Open the message tab to start a discussion. The site is also a forum with thousands of topics. Find friends with similar interests or share your experience of passing games.
And finally, we want to say that to use the forum, you need to register using your e-mail.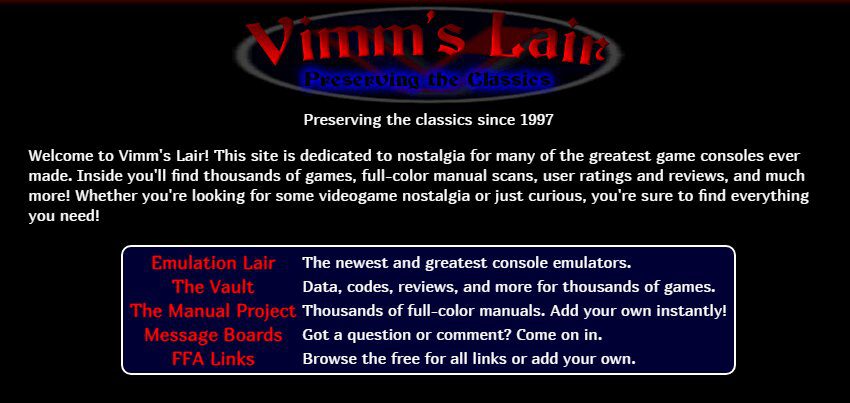 Open Emu
This website is more suitable for Mac owners. The developers assure that their games will not possibly work, they are 100% sure of working them.
Moreover, they have a unique emulator for any console. One of the things that makes this website awesome is using your keyboard like a joystick. Press the arrow keys to control. You can also connect a real joystick if you have one.
In addition, any controller, regardless of wired or Bluetooth connection, will work on the site. The website is perfectly organized. Of course, you will find everything quickly. Access an intuitive library of retro games.
The design of the site is modern, despite the retro theme. Along with that, you can download the app on a Mac. It will scan your computer and find all the games. Plus, you can create your collections of games for quick access to them.
A small addition, Emu collaborates with other similar sites and shares emulators to emulate retro games without limits. In other words, if one of the emulators fails to complete its task, the site will select the one that will do it exactly.
In conclusion, we would like to point out that you can donate to the site developers for their work.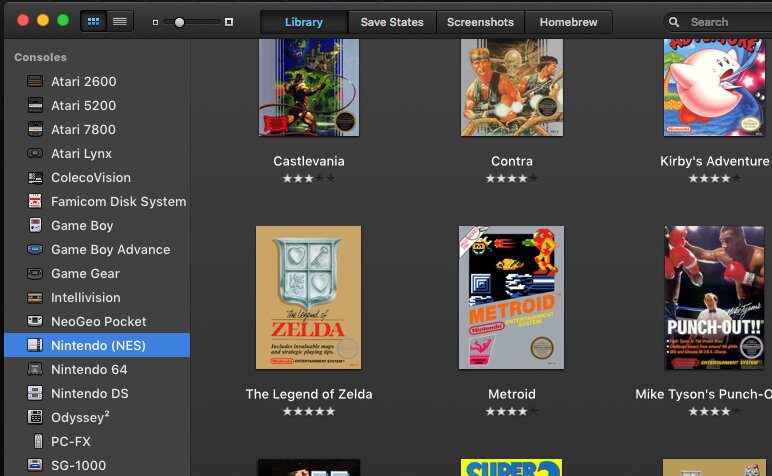 Free Roms
This is a simple website that is a great alternative to CoolRom. What pleases the most? The page has a lot of discount coupons. There are several types of coupons.
The first is a 10% discount on any purchases in the store. Developers of the website also guarantee a refund within 30 days from the date of purchase in case of dissatisfaction with the product.
The second coupon is for $20 – $100. You can get it by entering your email. In general, the website has a huge database of games from amigo to Wonderswan.
You will find what you like. One of the advantages of the site is its simplicity and convenience. Sometimes users complain that the design is too simple. And finally, all Roms work online.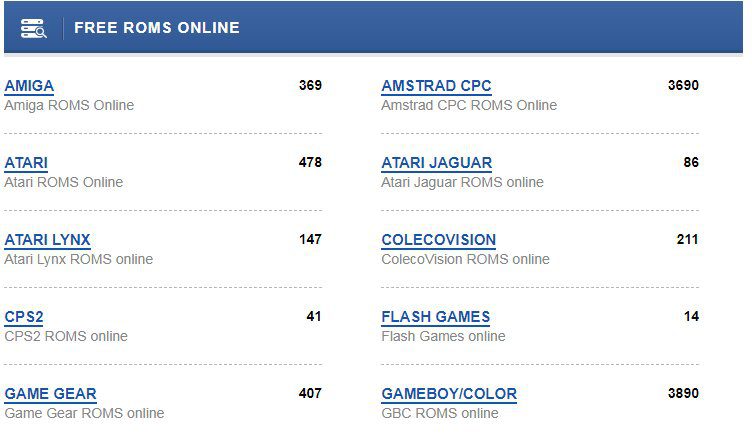 ROMULATION
This site, as well as others on our list, will allow you to return to your childhood. Play Tanks or Super Mario. The website has about 30,000 retro games.
The big advantage of the site is the security of the games after emulation. Plus, you can find games for most of the existing consoles. Take a look at the top games and try something new. The website also announces emulation of new games.
Romulation began his work in 2003 and continues to this day. Become part of the gaming community by registering on the site. Enter your username and create a password. It couldn't be simpler than registration.
Moreover, participate in forum discussions. There are over 50 thousand topics for discussion and over 2 million participants! Besides, if you don't know how to emulate games, then go through the free tutorials on the site. You may have additional questions. You can always ask our technical support.
And finally, we would like to note the modern and convenient interface of the site. It helps you quickly and accurately find the information you need.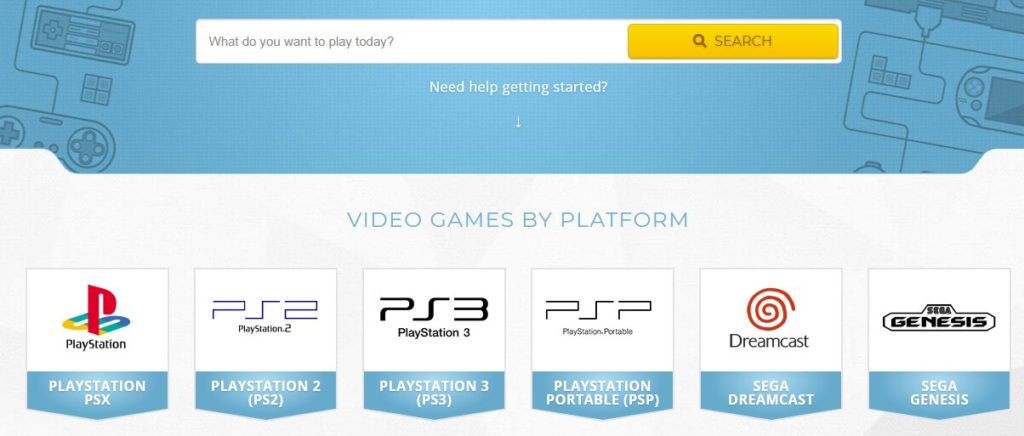 You may also like: Solitaire Collection: 9 Games App Review
NDSEmulator.com
This website has its specifics. In short, it only has an emulation of Nintendo DS games. All emulation files are in one place, so it's easy to find them.
On the left side of the screen, you will see a column with emulators. Choose the one that suits you best. Moreover, if you are a beginner, the website has a ton of instructions.
You don't have to check NDS again. The website has done all the work for you. You can get confused about the icons. Don't be alarmed, the site has a detailed description of each icon.
For example, on every page, you will find a bookmark icon. Click on it and you will always have quick access to this page. Another thing that makes this outstanding page is cool gaming news.
Now more about games. What information can you find out? First of all, these are screenshots and the number of versions. Secondly, the website has a huge database of mods for each game.
In addition, many emulators even work with commercial games.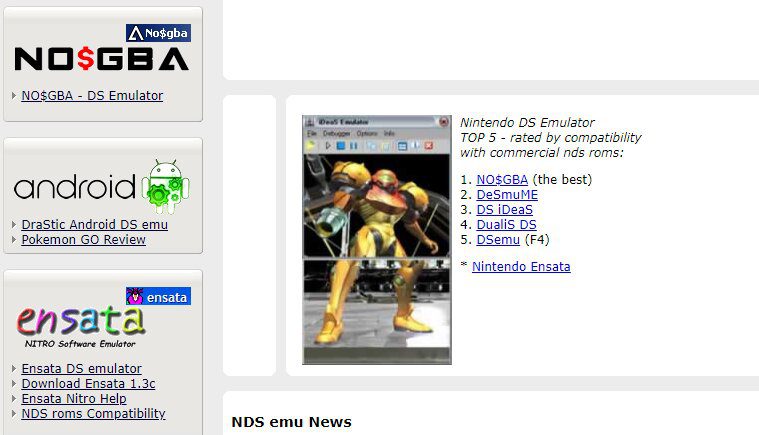 Emuparadise
Let's move on to the next website. Its main advantage is the ability to play retro games right in the browser window. You don't need to download and emulate anything.
Moreover, it is a huge library of magazines, TV episodes, and retro game announcements. Step back in time or explore the history of your favorite retro game.
On the left section of the website, you will see several sections such as news, community, games, music, videos, scans, and help. Let's take a closer look at each of them.
Full access to the news section is available for registered users. You will be able to comment and discuss events. The community section will allow you to communicate with the same fans of retro games as you.
The games section is a giant collection of retro games that everyone has known since childhood. The site also has popular soundtracks that have become legendary in the gaming world.
Open the video section and enjoy documentaries about developers and game processes. The website has an interesting section – scan. This is a selection of tutorials and guides for passing games.
In the help section, you can contact the site developers to clarify a specific issue.
And finally, we would like to say a few words about design. It is modern and cozy. Indeed, once you visit this site you will become a part of this community.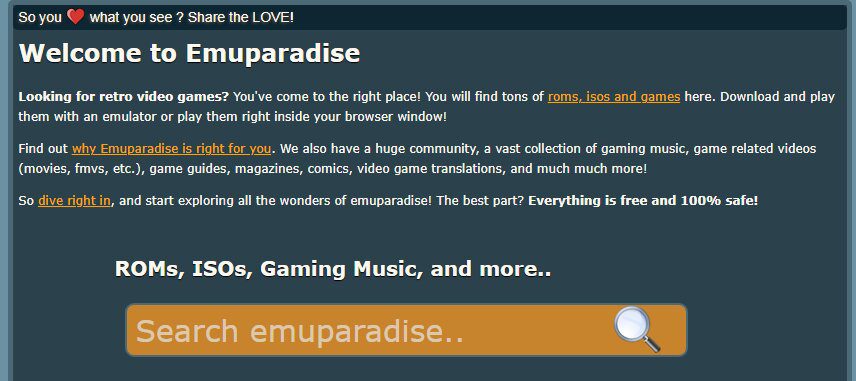 ROM World
Rom World is fully compatible with ROMs and emulation. You can find emulators for almost any console, from Sega to Nintendo. The site creators add new games weekly and update the catalog.
All old-school games are on one site. Frankly speaking, this has its drawbacks. Some popular games like Mario or Pokémon are not emulated by the site. It has to do with copyright.
Open ROMs contribution and select your console system. The site developers have added pictures for clarity. Plus, you are given a choice of download speed after choosing the console system. There are 3 levels – slow, fast, and fastest.
The emulator's tab will explain in detail how they work. The instructions are so clear that you won't have any questions. By the way, if you still want to study the emulation of the gameplay, then go to the question and answer tab. Read the article for a better understanding.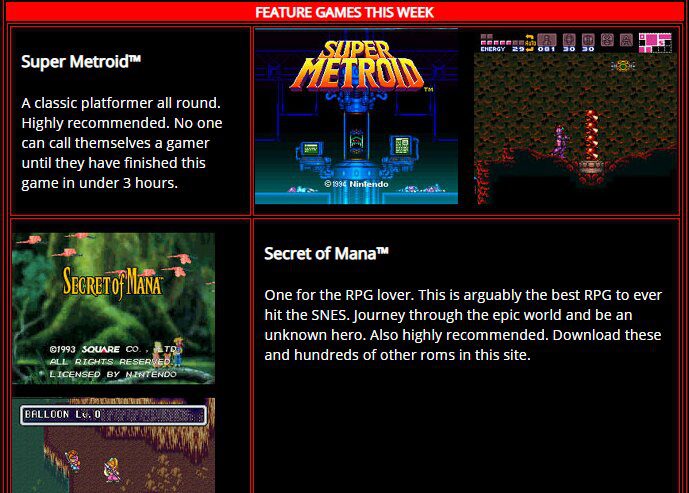 You may also like: 11 Best Games Like Final Fantasy for Android & iOS
The old computers
Let's start describing this website with statistics. It has over 500 thousand ROMs. What's more, the Old Computer website has collections of magazines, videos, books, encyclopedias, and more about retro games.
It needs to be said, that the site has over 170 thousand registered users. This allows you to make each discussion bright and rich. Discuss your favorite games and their fate.
The website has a 4000 GB database. Follow the latest news on the main page. The latest information is collected in one place. Plus, the main menu is easy to navigate. Use tabs for quick access.
On the right side of the screen are the top most popular POMs on the website. Opening one of them, you will be taken to a personal page. There you will have access to detailed information.
Besides, if you want to get full access to the site, then apply for unlimited trust. It costs $20 per month.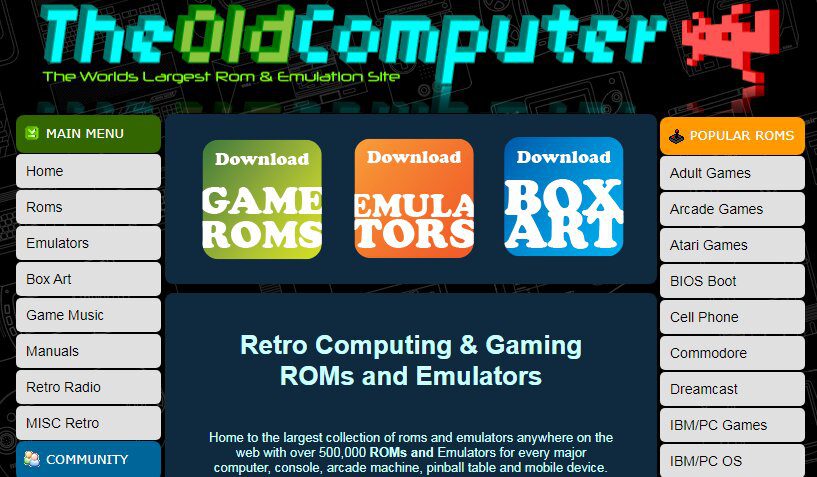 Dolphin Emulator
We would like to say right away that the Dolphin website has been translated into several languages ​​such as English, Russian, Portuguese, Spanish, French, and Italian. The developers use the host from google, so the site is safe.
Every week there is a scheduled update where errors are fixed and bugs are found. Along with that, there is a video tutorial on the main page of the site. It explains the basics of emulation and ROMs.
Check out the system requirements of the Dolphins website. This website also has news. Another thing that makes this game outstanding is the availability of any version of the emulator. Sometimes new versions do not have time to adapt to new games.
Try older versions. By the way, the site has complete information about what you need to use the Dolphin website.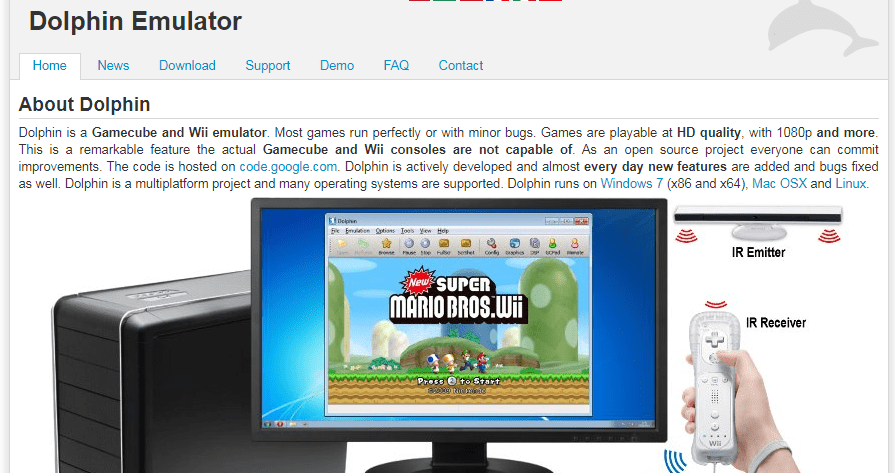 You may also like: 10 Best Games Like Terraria for Android & iOS
Pom Hustler
This website has a lot in common with others on our list. Here you can find hundreds of retro games on any console. Moreover, all games are sorted and ordered.
On the main page, you can see all the tabs – home, ROMs, and emulators. Below is the search bar as well as search filters. If you go down even lower then there would be a console that is sorted in alphabetical order.
Look lower and you will see popular games. These are the top 10 most popular games at the current moment. Rating is being updated every week.
And finally, the news column. It is being updated periodically and the latest one was added on June 4th.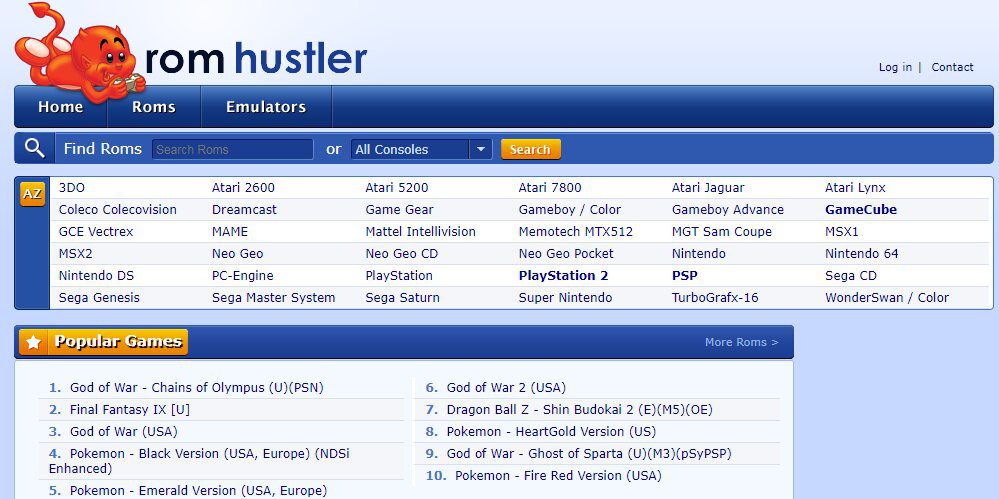 Love ROMs
This website contains more than 100 retro games. They are strategies, Pokémon, Mario, Bratz, and more. Open any tab with the game to read additional information.
There you will find the names of the developers, release date, system requirements, and download link. Moreover, if you need to find a specific game – use the search bar.
Enter the full name of the game and the website will find all matches. Love ROMs design is modern and simple. Plus, the navigation of the website is intuitive. There is nothing superfluous.
If you go down to the bottom of the website, there will be additional tabs. They will help you find out more bout it. For example, privacy policy or rules.


You may also like: 11 Best Harem Games for Android & iOS