MetaMe is a very handy time tracking software.
You can also try different multitrack recording apps.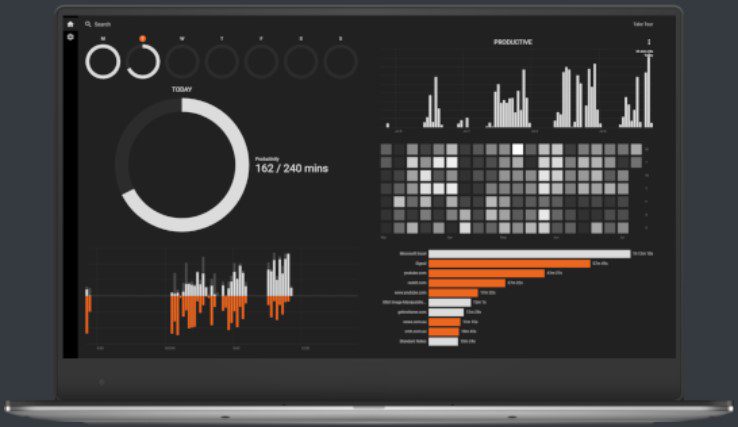 The first step is to download the application from the official website. Please note that this software is only supported by Windows 10. Next, you need to install and complete the installation. The process is not difficult, which even a child can handle.
When we launch the application, we are greeted with a very nice dark style splash screen with white and orange infographics with data analysis and charts. Particularly attractive is the harmonious combination of tones. It can be seen that the designer did his best.
The main control is carried out through the side panel, which looks like a tablet, but is also ideal for computers and laptops.
In the lower right corner of the main screen, you can see a graph of the productivity of applications and track the amount of time spent on a specific site. You can also set a goal and track progress using a pie chart. And if it is important to analyze previous successes, then you can open the calendar, which is created in the form of a heat map.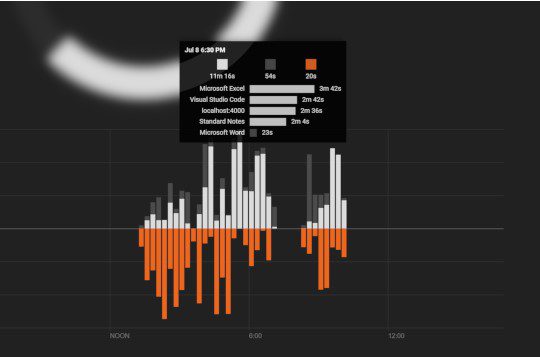 Technical support is carried out through the official website, where, for convenience, frequently asked questions on any topic, from general questions to confidentiality, are already collected.
From 2019 to this day, the developers of the application create a new version every 3 months, updating and adding more and more functions.
By the way, you can even record how you talk in your sleep and them=n listen to it. Use these sleep talk recording apps for that.
In conclusion, we can say that MetaMe is a very user-friendly service that is designed for highly efficient people who carefully monitor their time. It will be useful for both entrepreneurs and professionals to properly distribute the workload. But MetaMe will also be convenient for ordinary users who want to keep track of the time of their children sitting at the computer.