Laughter is the best medicine, and in today's world, we could all use a good dose of it. But what happens when you're in an area without internet access and those joke-filled websites are out of reach?
Well, that's where the best offline AI jokes generators 2023 come in. These apps will quickly generate all kinds of jokes, from witty one-liners to a series of puns.
Whether you want to send a funny message to a friend or prepare for a stand-up show, these will come in handy. With these on hand, you can keep the hilarity going without missing a beat. Let's get into it!
Ask AI
Hey, hey, hey! Want to know a secret? We've got the perfect solution for all you creative minds out there struggling to put pen to paper. And while it's not exclusively made for jokes, it can generate them quite well.
There are tons of tools to explore here. Whether you're in need of some killer jokes, fresh story ideas, or an epic rap song, it has got your back. This baby runs on the latest and greatest AI tech, which means it's packing some serious innovation.
Gone are the days of writer's block and endless brainstorming sessions. With this app, you can generate fresh and original ideas with ease. It's like having a personal muse right at your fingertips! And let's be real, who wouldn't want that?
And if you just can't seem to find inspo, no worries! This app can even keep you in the loop on the latest trends in gadgets, tech, fashion, and pop culture. You'll never run out of things to write about again. The app is not just about writing; it's also about professional development. This chatbot can provide valuable insights and guidance to help you make informed decisions about your career and take it to the next level.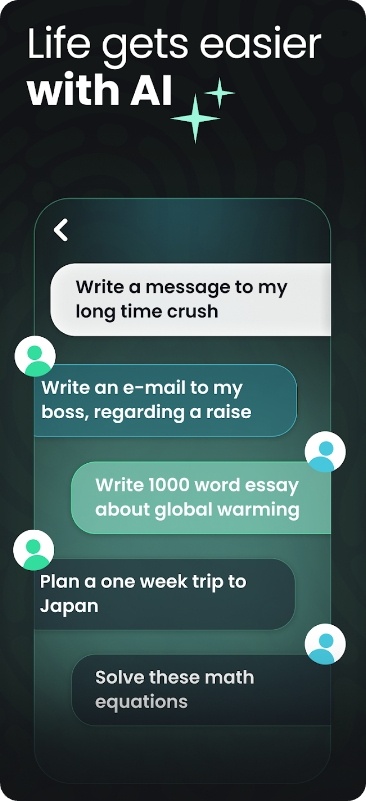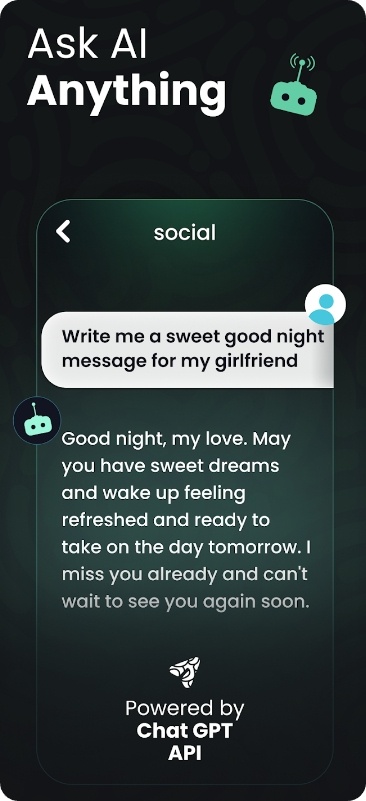 You may also like: 11 Free AI Art Generator Apps From Tex
Jokes AI
This app is the ultimate tool for anyone who loves a good chuckle. Whether you're giving a speech or just need a laugh in the middle of the day, it is there for you.
The app is powered by AI, which means you get new, fresh, and original content every time. No more wasting your time scrolling through the same old jokes that you've heard a million times before.
What we love about this one is how it is tailored to fit any context. Regardless of whether you want a joke about dogs, airports, or politics, the Jokes AI app has got you covered with its endless supply of gags. The AI algorithm behind it is a true wizard of wit, always ready to put a smile on your face.
The app is effortless to use, and the UI is intuitive. You don't need to be a tech wiz to navigate through the app and enjoy its endless library of jokes. All jokes can be shared with one tap. It feels fantastic to be able to break the ice or lighten the mood with a clever quip.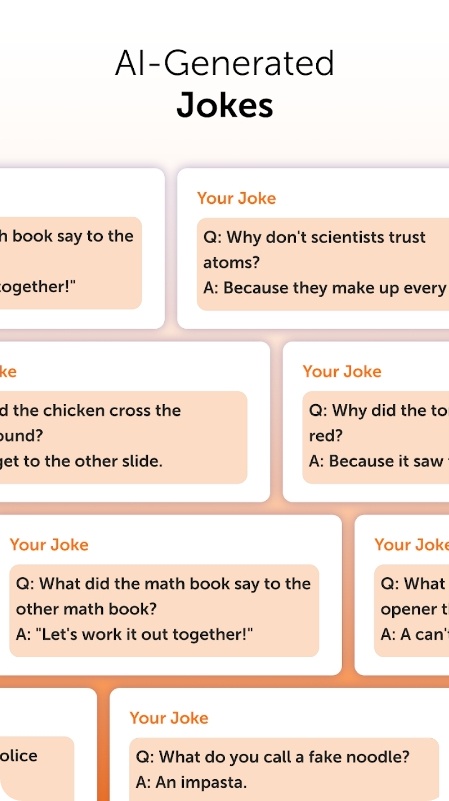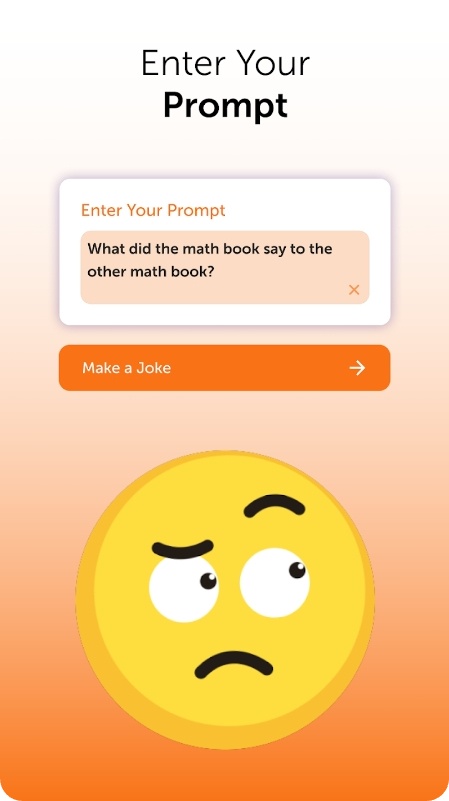 Jokebox
This app is here to ensure you always have fresh, witty jokes, tailored to your situation.
The beauty of this app is in its simplicity. All you have to do is input your current situation, whether it's struggling with physics homework or dealing with a mischievous dog, and the app will crack a joke using prompts from your environment. And with the option to select from various types of jokes, including one-liners, dad jokes, pickup lines, knock-knock ones, and puns, there's smth for everyone.
But what really sets it apart is its ability to create specific jokes based on your surroundings. Not only does this make the jokes more relevant and relatable, but it also adds an element of surprise and delight. Who knew that your messy dorm room could be the source of a hilarious one-liner?
And even if you're offline and unable to connect to the internet, it has you covered with a pre-coded set of jokes that are sure to get a laugh out of anyone. It's a gem for those wanting to add some humor and fun into their daily routine.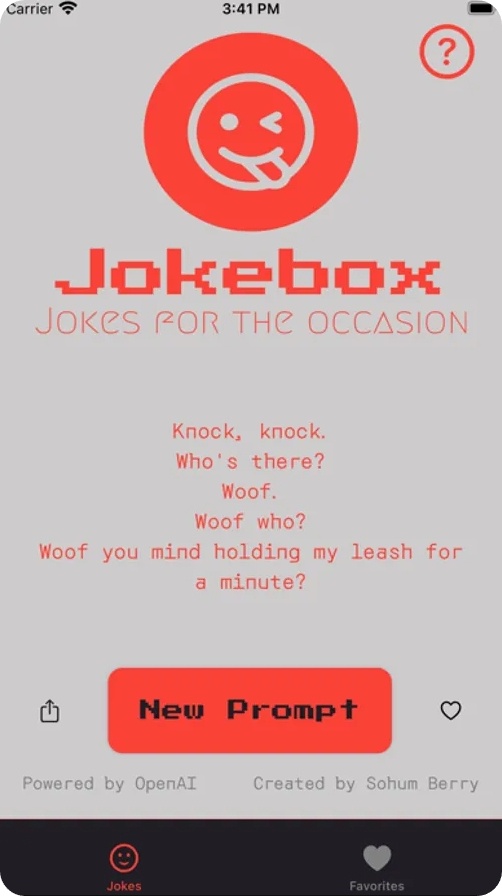 AI Punchline
It's the ultimate joke-telling companion, powered by AI tech that delivers personalized, rib-tickling punchlines right to your fingertips. You can also use it offline, so it will come in handy whenever you need it.
One of the standout aspects of this one is its vast library of AI-made jokes. From clever one-liners to pun-tastic zingers, the app has it all. What's more, the jokes are tailored to your prefs, ensuring that you're always laughing at jokes that resonate with you.
But let's be honest, sometimes nothing beats a good old-fashioned dad joke. Fortunately, the app specializes in this type of humor, too. The app's AI has been meticulously trained to concoct the cheesiest, corniest dad jokes out there. Get ready to groan (and maybe even laugh a little, too).
You can bookmark your favorite jokes, customize the app's themes to match your mood, and easily share your fave punchlines with friends and family. With its endless stream of humor and personalized approach, this app is sure to bring a smile to your face every time you open it.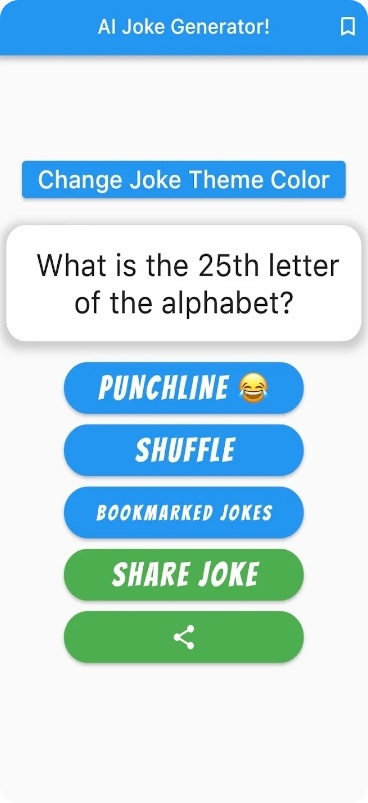 Check also: Top 10 Celebrity Voice Changer Apps
AI ChatBot
If you're someone who dabbles in creative writing, this kind of writing partner is a must-have. The app's language skills are off the charts, and it never fails to impress with its suggestions and ideas.
And all those writer's block moments? That's where this app saves the day. It's like a light bulb that flicks on when you need it most. Its writing abilities are rather impressive, and it can even write jokes for you.
And if you're tired of getting irrelevant book, movie, or music suggestions, the app is here to rescue your entertainment life. Based on your interests, the app gives accurate recs that will leave you reaching for the popcorn or dancing it out. Want to keep up with current trends, it's got you covered!
Now, let's talk about the app's unbeatable knowledge base. It's a literal gold mine! Whether you're working on an assignment or need factual information, this encyclopedia is the real deal. And don't forget, this app is always accessible on multiple devices – anytime, anywhere.
This app even has connections to experts in various fields who can offer personalized advice and support to help you achieve your goals. It's like having a mentor at your fingertips.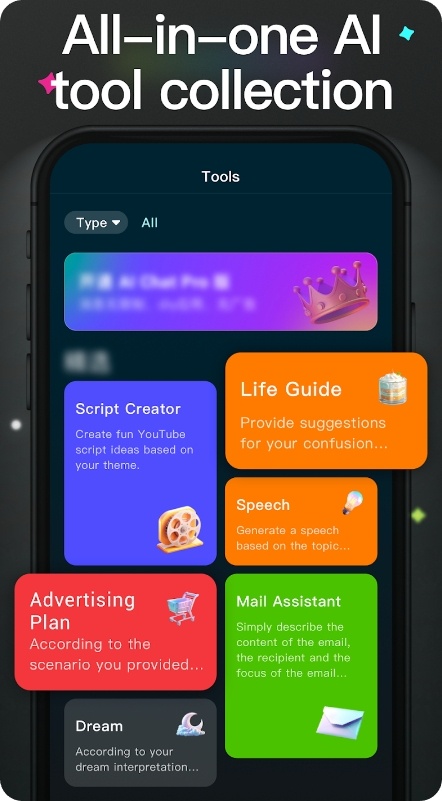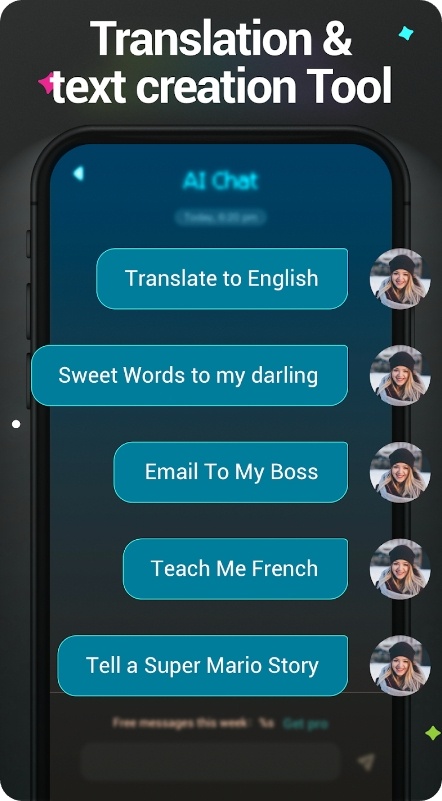 AI Jokes Generator
This app is a treat for anyone who has always struggled to come up with witty one-liners on the spot.
What we love most about this app is its versatility. Whether you plan to craft hilarious tweets, entertain a crowd with stand-up material, or simply make your pals chuckle at the dinner table, this app has got you covered. And with the ability to adjust the app's settings to cater to your style and target audience, you're guaranteed to generate joke gold every time.
But let's not forget about the impressive tech that powers this one. The AI behind the scenes analyzes trends, current events, and popular comedic styles to ensure that every joke is timely and relevant.
And while this app is a must-have for comedians and aspiring writers, it's also a valuable tool for anyone wanting to inject some humor into their personal or professional life. Whether you're a marketer hoping to liven up your brand's social media presence or just someone who likes to spread joy and laughter wherever you go, the app is an essential addition to your tool kit.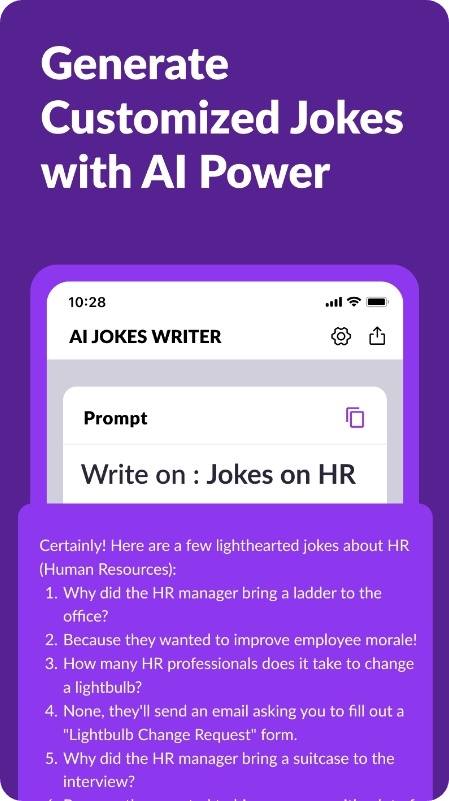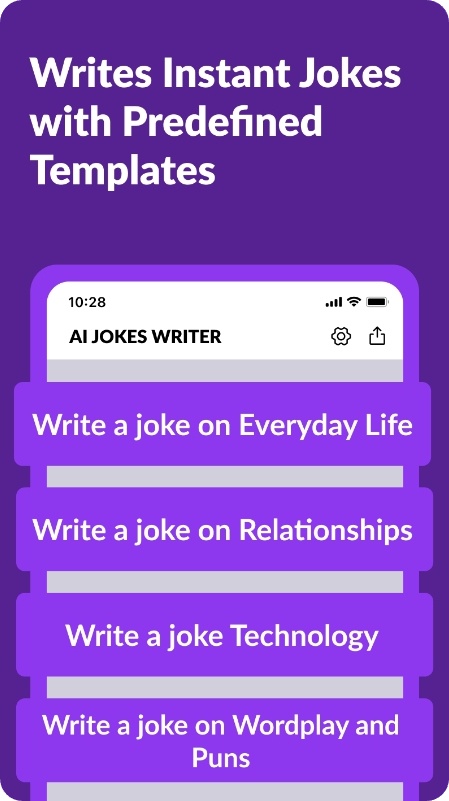 Bing
Tired of scouring the web for the perfect punchline? Then this app is for you! It understands your intent and delivers accurate results, saving you time and energy. Plus, with its AI-based copilot, you can even personalize your responses and play games with your virtual assistant.
But it is more than just a jokester's dream come true. Its impressive writing capabilities make it the ultimate travel planner, job interview coach, and trivia mastermind. Need to plan your dream vacation? It has got you covered with detailed itineraries that will leave no stone unturned.
Getting ready for a big interview? Let it help you prepare with expert advice and tips. Hosting a trivia night with friends? It can make a quiz that'll leave everyone scratching their heads (in the best way possible).
Feeling particularly creative? The app can even help you write rap lyrics or a captivating story. And when it comes to visuals, it is a true multimedia powerhouse. Its intuitive image generator can turn even your wildest dreams into stunning visuals with just a few clicks. And for those working across multiple languages, the translation and optimization tools have got you covered.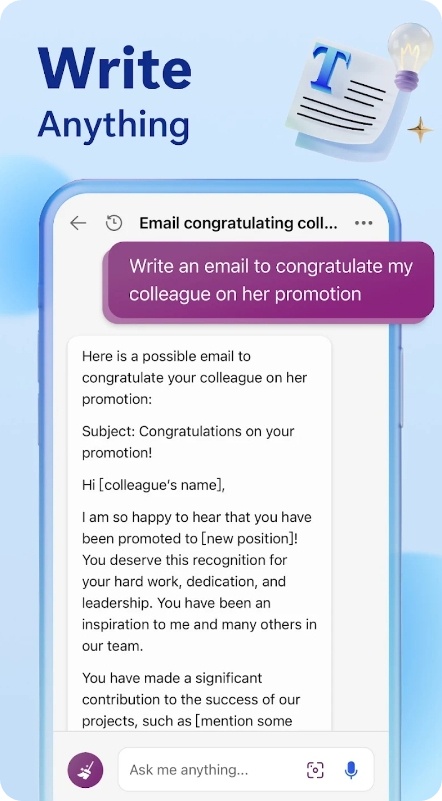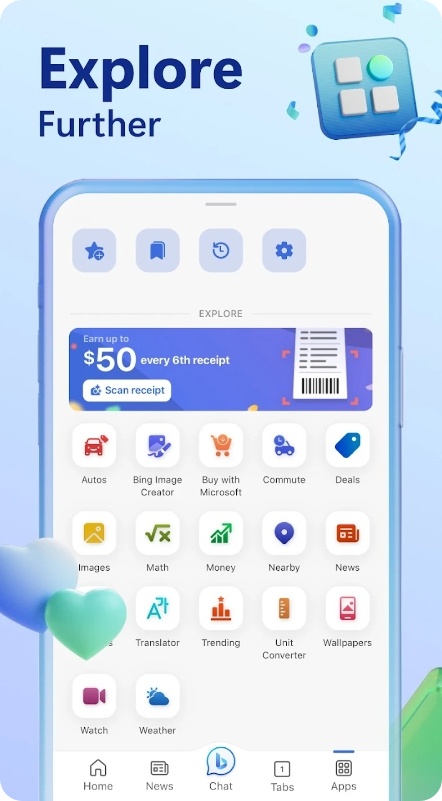 You may also check: 10 Best Fake Broken Screen Apps
ChatGPT
Well, this one has been tried to generate all kinds of writing content out there, so it's not a big surprise it can crack jokes too. And it makes it the ideal source for all your humor needs.
One of the standout aspects of this app is its ability to adapt to your personal style of comedy. Whether you're a fan of dry sarcasm or over-the-top slapstick, it can make jokes tailored to your prefs. And with the option to select the purpose of your comedy, whether it's for a stand-up routine or a dinner party with friends, you'll never be at a loss for clever quips.
But don't worry, if you're not sure exactly what kind of joke you want to make, it can still deliver. With the option to provide a specific setup or premise, you can let your creativity run wild and let it fill in the punchline. And if you're feeling really daring, let ChatGPT take the reins and see just how far it can push the joke (just be prepared for some potentially off-color material).
One of the most impressive features of the app is its ability to impersonate your fave comedians and humor writers. Whether you're a fan of Louis C.K. or Tina Fey, it can make jokes in its signature style, giving your material an extra boost of star quality.