Everybody experienced the real need to just invite friends over and organize a game party at least once in their life. Many platforms now offer an extended range of apps and online simulations that allow connecting of several players simultaneously. Moreover, the game industry has grown to the extent of which every company can find an appealing storyline.
Finding a relaxing but at the same time, strategy-focused reality would be a great solution for gathering all your friends together. Happily, we have prepared a list of games that are perfectly suitable for this kind of occasion.
If you want to try more games of this genre then try these free farm building games for PC, Android, iOS.
Let me present you with the nine best apps related to creating and managing your farm! We especially recommend you share this rating with your closest ones as all of the selected options can be played by at least two people. Without further ado, let us get started
1. Family Farm Seaside
And Family Farm Seaside is opening our rating list today! This one has been appreciated by an enormous amount of people. No wonder, as it has an intuitive interface and many distinguishing features.
App developers enabled you to create the house of your dream. Your main goal to organize and manage your farm by breeding animals and gathering crops. Almost every aspect of life is now under a player's control.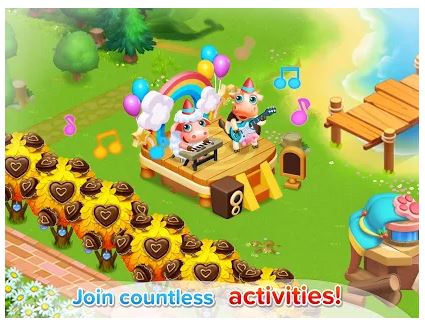 To keep you entertained game has daily quests to perform. The reward you get for the completion of these tasks is defined by your current level. When you upgrade your game position, the amount of received money will increase. The game currency here is golden coins.
What is more, The Family Farm does not put you in the framework of your house, users can participate in trade operations on the local market. Raise flowers and then sell them to customers to receive more money for further farm development.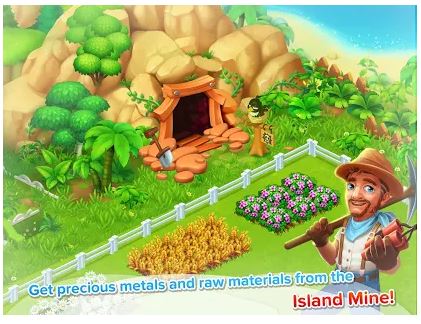 Well, if you are not into flowering take control of concentrating mineral resources in your hands or create new products and food by buying cooking equipment.
Another interesting feature — that will strengthen your creativity — relates to choosing the region where to build your housekeeping. It can be located near the sea or in a suburban area, you decide!
Also, the publishers elaborated outstanding animal characters. From cats to cows the animations are cute and make you want to take care of them.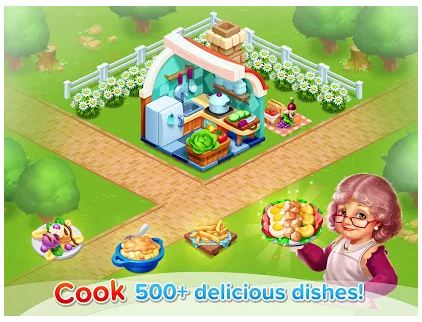 The game has several modes including one and multiplayer regime. Connect your friends and find out who is the best at farming. Moreover, you can keep in touch with game fans all over the world by competing in ratings.
To enjoy the simulation on your PC, you may open it through your Facebook page. However, remember that the mobile app and the PC version are advertised as different products. Therefore, you cannot synchronize these two and transfer your game achievements to all your devices.


You may also like: 10 Best Online Farming Games for Kids (Android & iOS)
2. Farming Simulator 16
Dreamed of having your own farm? Want to enjoy farming but don't have the opportunity? Farming Simulator 16 will take you to your own personal farm that needs to be controlled and cared for.
Choose your fields and crops. Develop new machinery from the best-known manufacturers. Get hired workers to increase your harvest and get a good profit.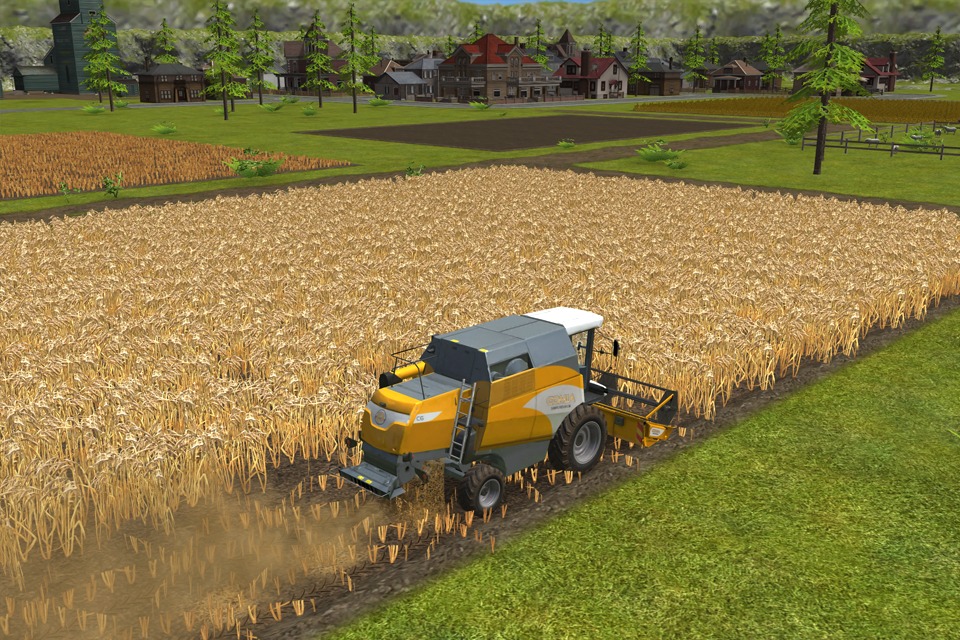 This mobile simulator has no age restrictions and is suitable for the leisure of absolutely everyone. Distract yourself from your problems to buy a new combine or tractor.
Perhaps you prefer the development of a Lamborghini or would like to have a MAN car in your garage? 3D machines are as close to real prototypes as possible. Get serious about planting crops in your new field.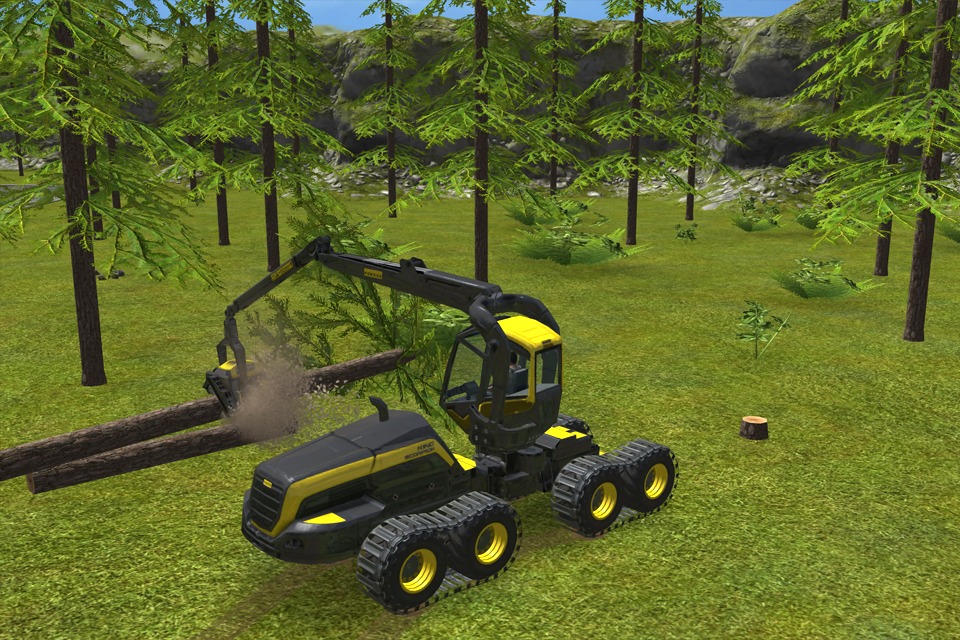 Five different crops are available for you to choose from, each requiring a different approach. Create whole herds of cows and sheep. That way you can increase your profits through the sale of milk and wool. Install Farming Simulator 16 and start your farming journey.


3. Hay Day
Hay Day is one of the most popular games related to farm organization in the mobile app history. It was published by the Supercell company for IOS devices in 2012. Year after successful release the Android version came out.
Up to the current moment, the program has evolved and numerous features have been added, including activities, town upgrades, and neighborhood simulation.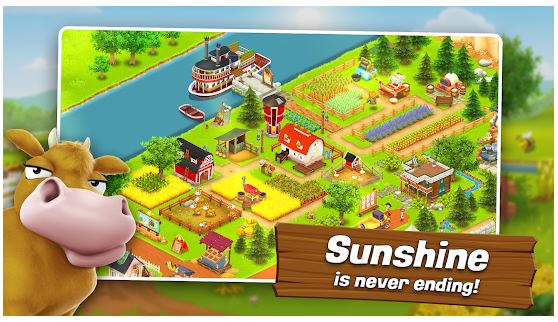 Furthermore, you can connect up to 30 players to your farm. By the way, creating a town will cost you 500 coins whereas the opportunity to become a member of an existing one is free.
Members of the same region can chat with each other in the messaging window. You can discuss household managing lifehacks, invite your friends to the farm or focus on the selling terms.
From our standpoint, this is a great format for, firstly, maintaining an efficient life within the game and, secondly, keeping in touch with your close friends.
Meeting new people is possible here too. Gamers are enabled to join any piece of land, but participants must meet the requirements of level and consider his or her native language when entering one's town. Being a part of two communities at the same time is impossible.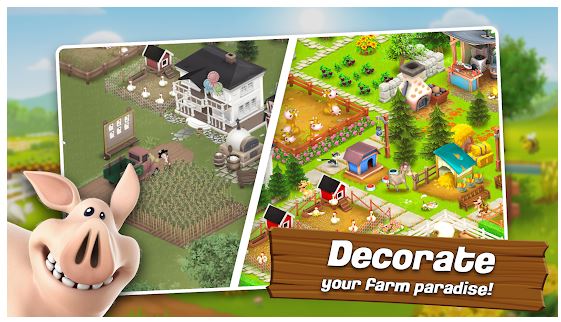 Remember about sharing your goods with your neighbors? To check any requests, tap the birdhouse which resembles a standard mailbox. Analise what your friends need and try to come up with marketable products.
If you need something in return, just make a request too! But remember about limitations on the number of goods you may ask for. For instance, you can only have 3 items of supply and 10 units of the crop. When you have sent the request, it immediately appears in citizens' mailboxes.


4. Let's farm!
Let us introduce the app called Let's farm as our fourth candidate on the rating. Many users have appreciated it for the eye-catching and colorful design. From our viewpoint, the application was created for real all-rounders to test their leadership skills.
In the center of your household is a freshly created farm where you plant seeds and later on gather the harvest. The sowing opportunities seem to be endless: to check them up tap on the seed shop. We're sure you'll be surprised by the variety that developers have to offer.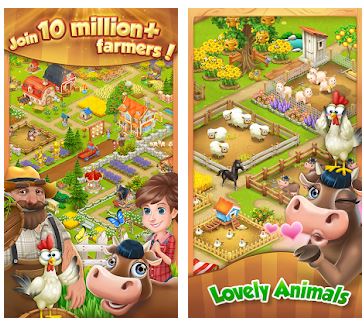 Experienced players also know that every kind of plant has its unique growing period. Therefore, we recommend you take this into account while deciding on what item to purchase. Produced vegetables and fruits are your greatest assets!
By the way, when you don't have time and the crop is still unready, growing fertilizers can accelerate plant ripeness. Change game currency for ferments and maintain leading positions. To enlarge cash, sell the existing food.
Even though your main task is boringly controlling land, the game publishers have managed to extend the term and added new elements to it. Unlike other game simulations, this one puts you in a shoe of not only a farmer but of a building manager too. Players can organize the construction of several institutions.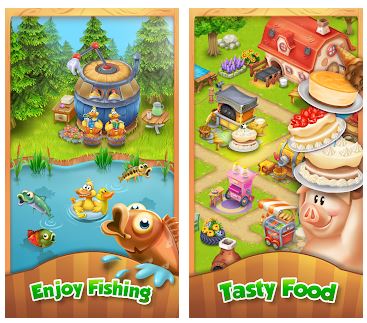 The reason for implementing this feature is intricately connected with upgrading initial farm opportunities. As you may guess, buildings also take time to be established.
If you've never played this game before, the adjustment process appeared to be relatively quick and smooth: all the basics are easily learned along the way.
Additional functionality of the app allows you to communicate with peers on the chat panel. All in all, Let's Farm is a simple concept but an interesting approach! Download the program, connect your close ones, and see for yourself.

5. Minecraft
Minecraft is by far the most popular game that we are recommending today. It was first published in 2009 by Mojang company and since that day Minecraft has formed its strong loyal community.
We are not going to focus on the goal of original Minecraft and dive into all its features. Moreover, smartphone and PC versions are slightly different in potential. IOS and Android optimized releases have more limitations than a version for desk computers.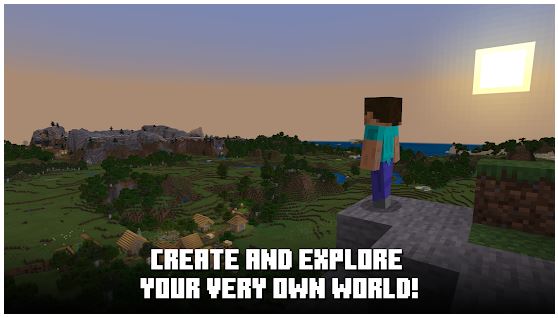 We are aiming at showing you some important facts to turn initial interface instruments into a desirable reality of farmland!
Blocks are the basic elements of any construction here and it means that there are no borders for creativity. Gamers are free to do perform any task from building and farming to fishing and breeding animals.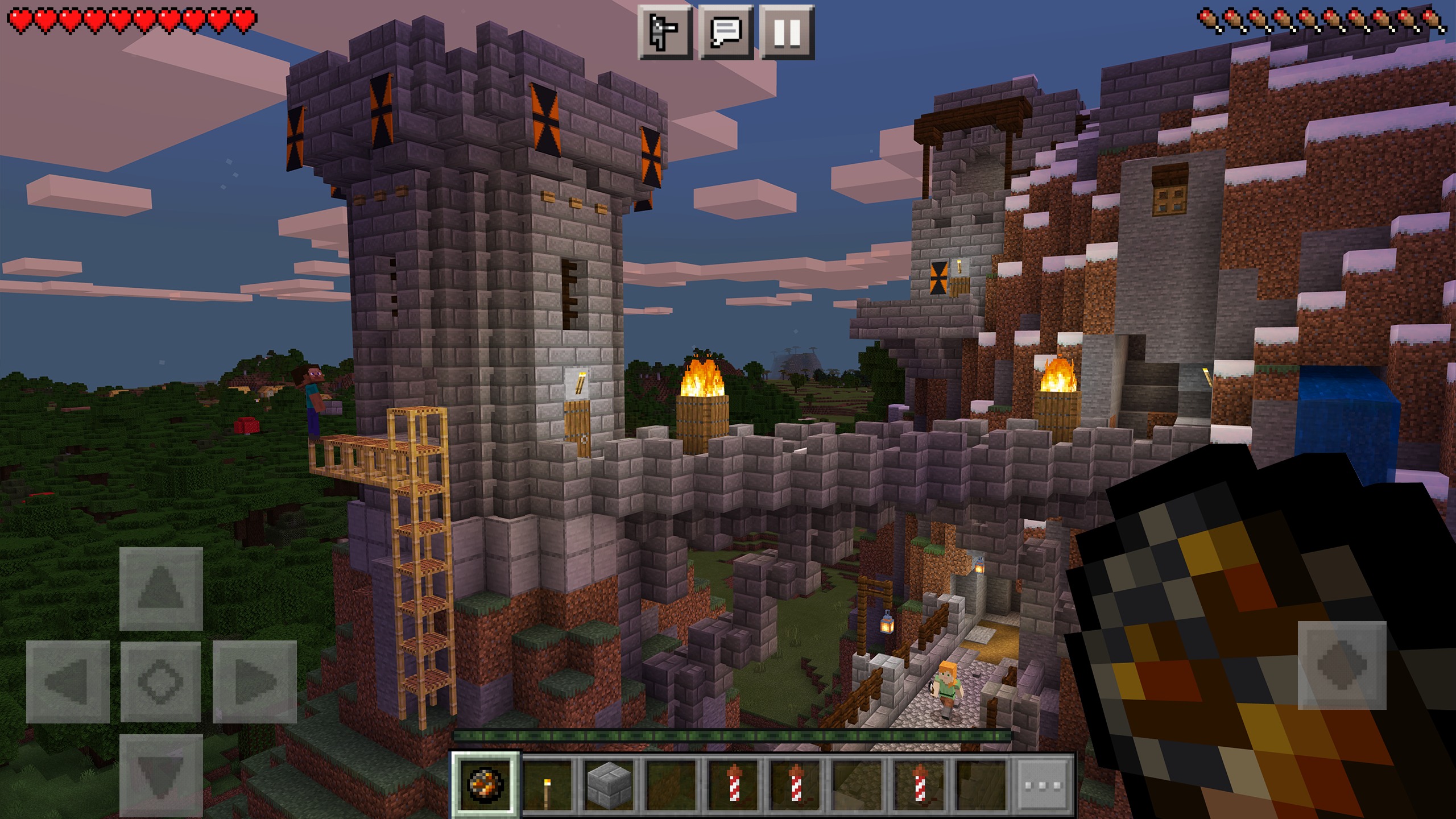 The household can be made from any material you wish. Do not hesitate to play with textures and colors! It's fascinating that users may even build animal-like constructions. No doubt, it will take time and some concentration to accomplish.
Find some ideas on the Internet for inspiration and impose your vision on farm organization. The cross-platform game mode is also an excellent addition to the functionality of the program.



6. Wild West: New Frontier
This videogame has also received the status of a beloved one in the community. Undoubtedly, the reason for its popularity is hidden in the app's extended functionality and vital design!
You've inherited the rancho and now must move to Wild West! Players aim at exploring a new environment and adjusting to it.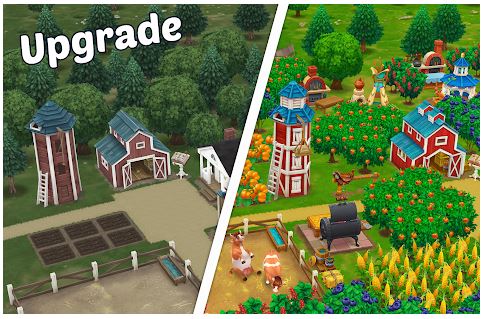 The farm is in your hands now and all the resources must be wisely distributed for the land to flourish. Here you can monitor the life of animals like chickens, cows, and sheep. They are major resources for further craft production. Of course, you may focus on plant sowing that is also a perfect way for layering the base for item creation.
The highly efficient interface armed with 3D graphics makes the playing process entertaining and user-friendly. Collect stars to upgrade your level and gain coins to purchase products for the farm. These are the main currencies of the game that will arm you with endless opportunities.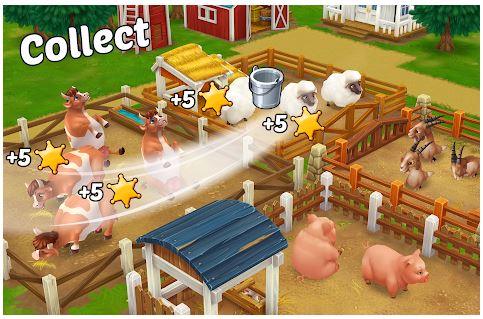 App also has in-game competitions which will bring the element of competitiveness. Each fright might bring the prizes that you may use to level up your farmland. You can even compete with your friends by turning on multiplayer mode. Use chat section to discuss lifehacks and share visual materials.
In contrast to other games, the players can choose their pets. If your friends are not going to join, you will not be alone for sure. Thus, we believe that this app deserves your attention. It runs greatly on smartphone devices and few people experienced problems with it.



You may also like: 5 Best Farm Racing Games for PC, Android, iOS
7. FarmVille 2: Country Escape
FarmVille is a part of the farm managing series established by the Zynga company. The reason for coming out with another version was entering the mobile market. Producers have worked on optimizing the existing features for IOS and Android.
Moreover, new apps can be played in both online and offline formats.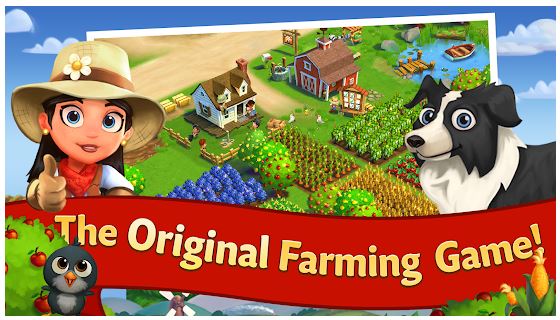 To start with, we shed a light on key activities within the game: first and most important one — players establish the housekeeping and participate in crop planting. Secondly, we suggest choosing animals and take great care of them. Keeping them turns your farm into a multifunctional resource field.
After performing these fundamental tasks, it's time to create craft items from produced goods. Players can experiment with different recipes and cook favorite ones.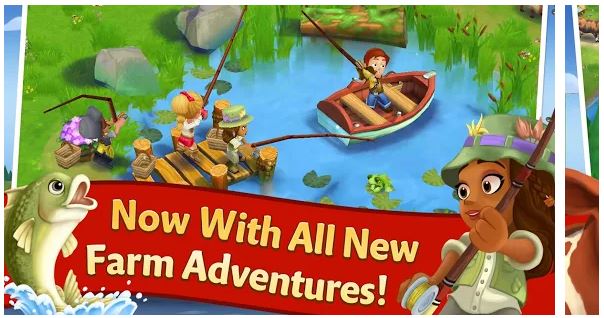 Do not forget to be an active part of the local community! Cooperate with other farmers and enter co-ops to forge relationships with neighbors. Being a member of units requires responsibility and collaboration skills, therefore, this game is perfect for those who want to play it in a company.
Last but not least, FarmVille has its own trade markets where you can sell your products or craft to residents and receive money for them. Use savings to upgrade your potential and improve the farm.
The range of things for game fans is impressive, isn't it? Everybody can find something according to his or her taste!


8. Township
Township is a video simulation for mobile phones. It unites features of constructing strategy and farm managing reality.
The major task is to ensure the sustainable growth of the population. Players establish necessary institutions that will boost this process. There are three areas where players operate. These are trade, facilities' establishment, and farming.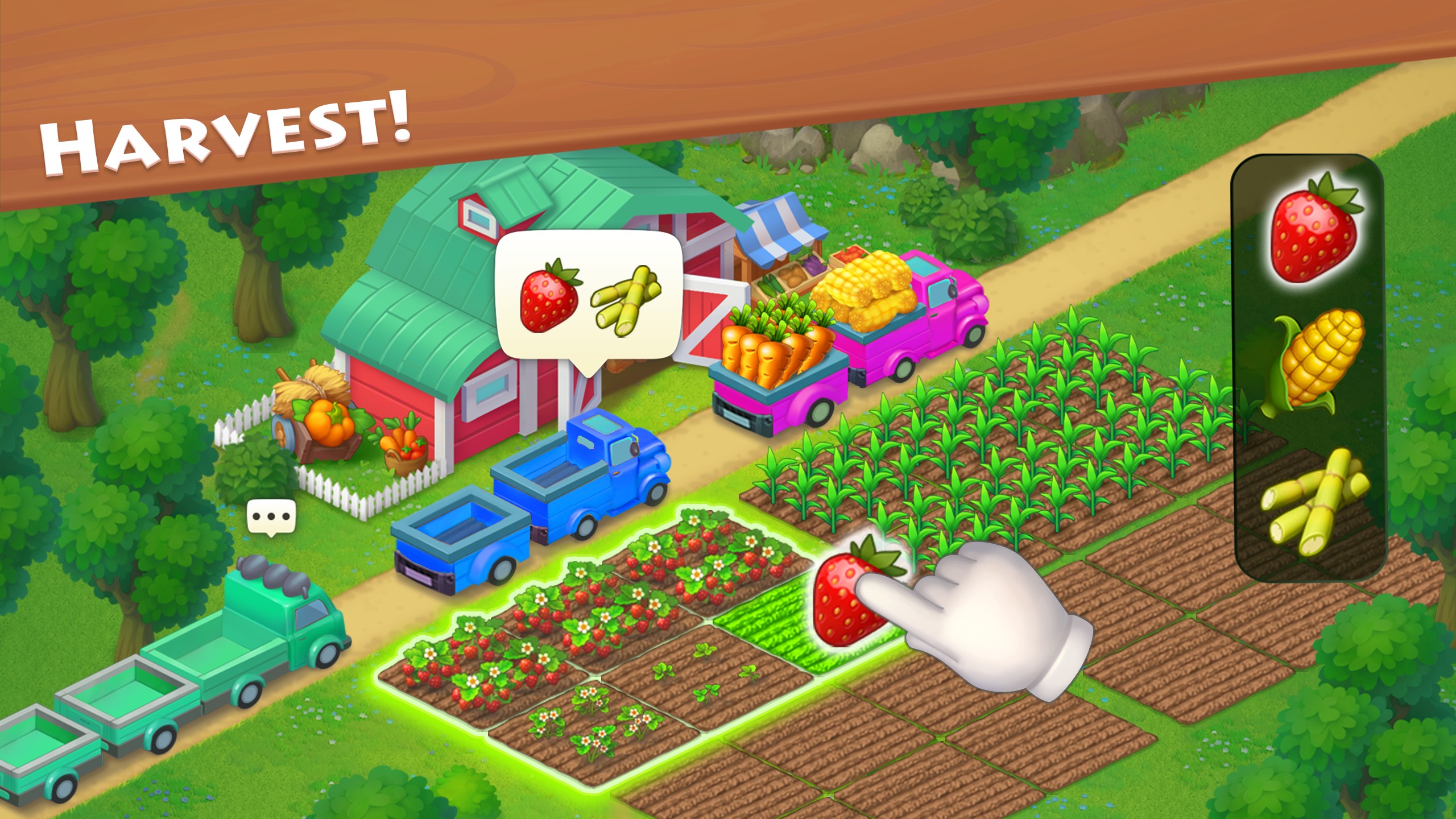 People prosper only when they have enough food. Thus, build your farm and provide your citizens with agriculture. But to do so, you, of course, will need some money.
The in-game currency is T-cash, but it is not the only one. For accomplishing certain actions game developers created experience points and coins. You can use them for different needs. For example, coins are used as an exchange currency, whereas the experience rate allows gamers to achieve upgrades.
Each player goes through an adjusting period at first, and here they learn how to build farms and run processing facilities. Moreover, the guide consists of in-depth information on interface use. By the way, we can admit that the design of the game is very appealing and made easy for beginners.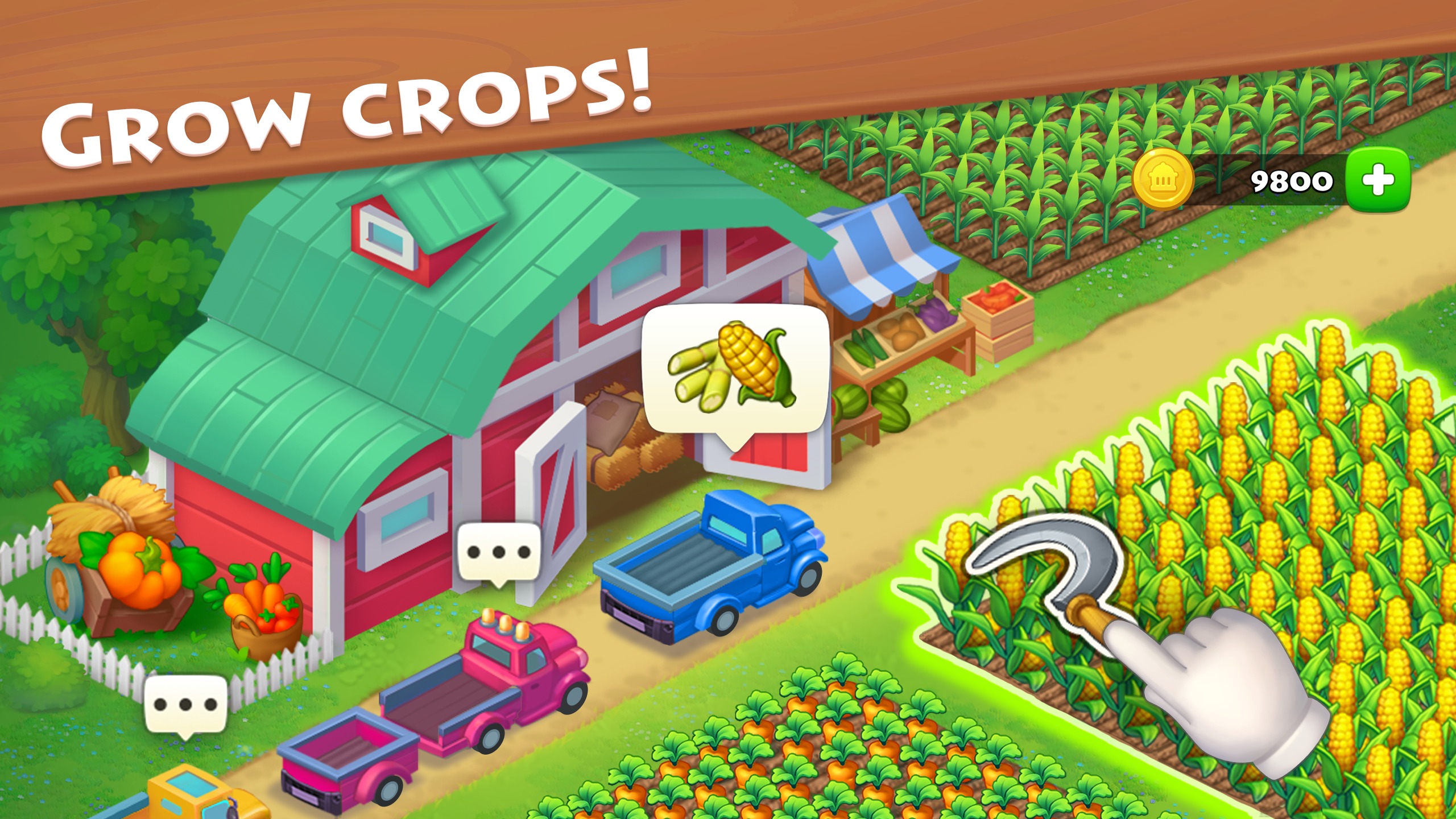 Publishers also encourage people to connect with peers! Creating big cities is fun, but it's always better to have someone by your side, especially while seeking such a significant mission.
Also, this feature has some beneficiaries for players! Friends can donate trains and other transportation to a player or give them advice by using the Help button. Connect companions via Facebook page and achieve the next level faster.


9. Ranch Simulator
Have you ever dreamt of having your own ranch? Exploring the wilderness of the West? Be on the ranch together with your friends? Now you have this chance by installing this coolest Ranch Simulator.
Here you need to set up a household in eco-friendly areas and produce natural items. Forget about stress and a hectic lifestyle for a moment and live in a harmony with nature for a while.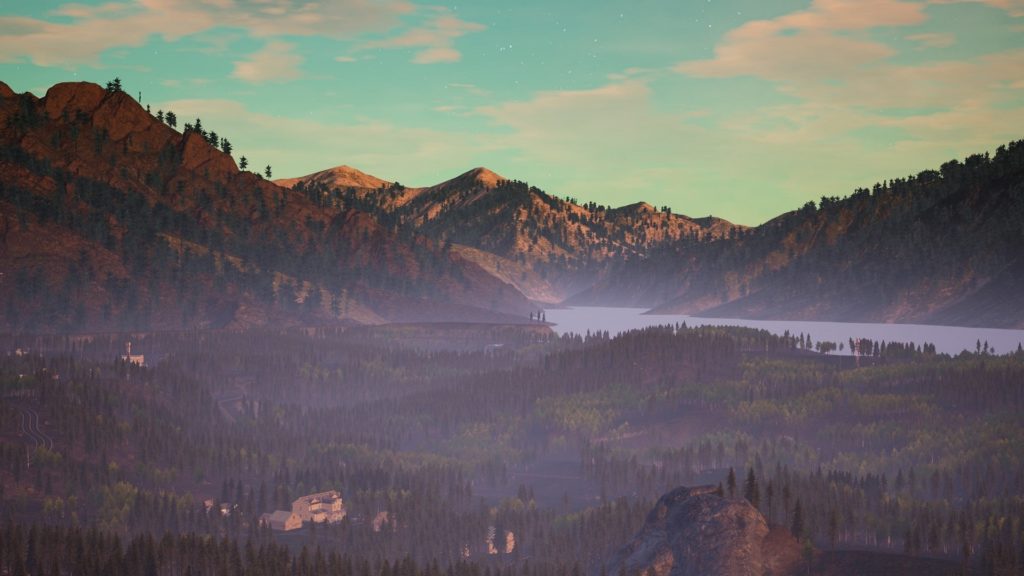 Organic products that you've raised are then transferred to markets. Choose an appropriate transport and share your products with others. Players should also track the energy level of their establishments, use modern ways of electricity production, and preserve natural resources.
What is more, don't forget to take care of your animals, feed them and watch so they don't run away.
Moreover, there is a synchronization function for all your devices! You don't have to worry about saving your progress. It will immediately appear on any gadget where the game was installed.
The graphics are more than decent for the multiplayer games. All the locaitons look very realistically and the background sounds will plunge you into the athmosphere of teh Wild West. The beautiful sceneries in this game are really worth being seen.

10. FarmVille 3 – Farm Animals
Farmville 3 has taken the classic approaches of mobile simulators. A modern farm with the cutest tenants right in your phone. Watch your farming business grow before your eyes.
Make every effort to create comfortable conditions for the animals, profitably sell the products, and get a good profit. This is where you decide how extensive and versatile the farm will be. Buy chickens, breed cows and sheep.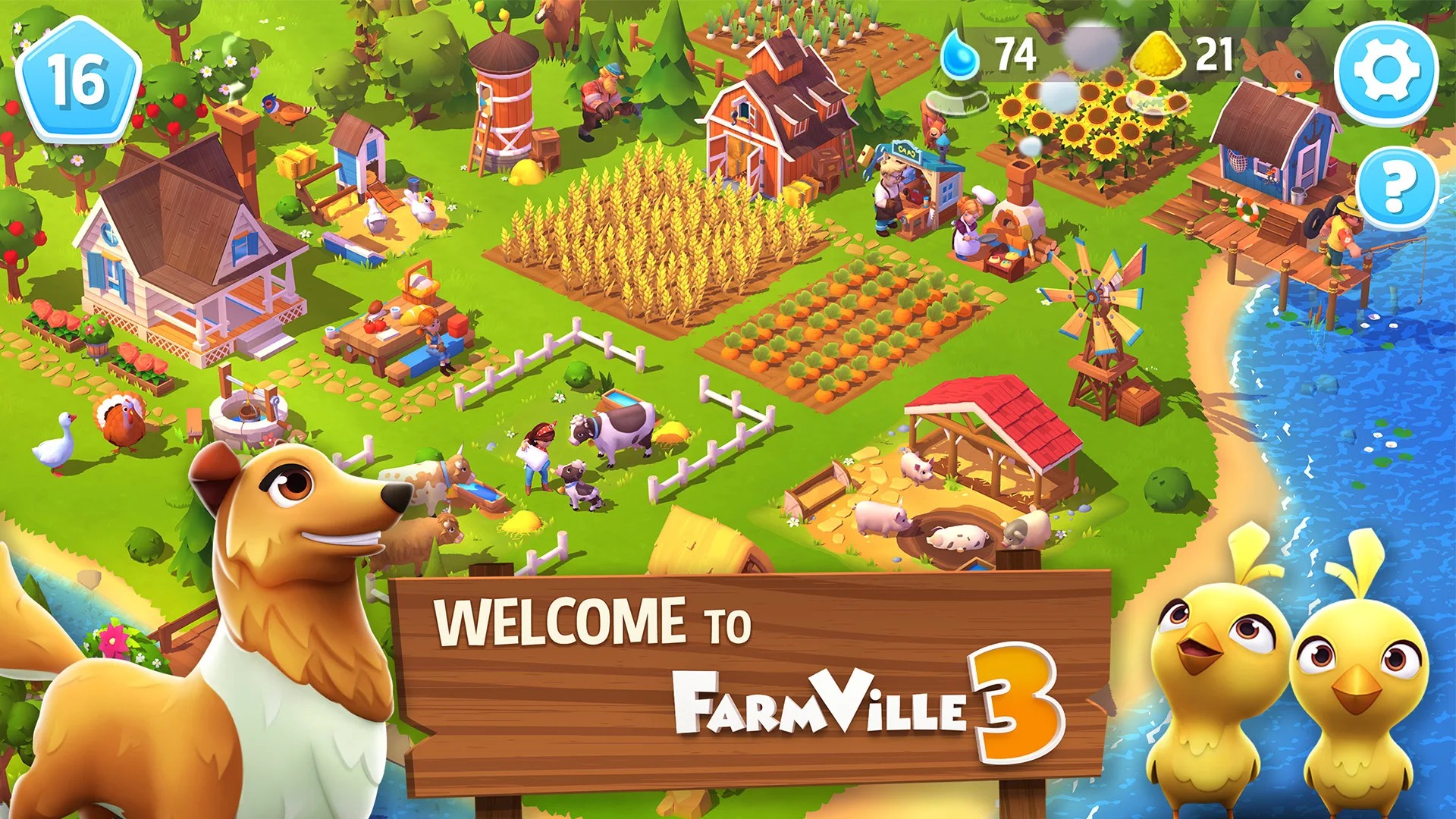 Don't forget about food for the animals and living conditions. With the money you get, you'll have to renovate barns and animal houses. Keep an eye on the weather and check the forecast before important events.
There are several ways to sell your produce. You can sell milk, eggs, and mushrooms at the market, and trade for tools and new animals from your neighbors.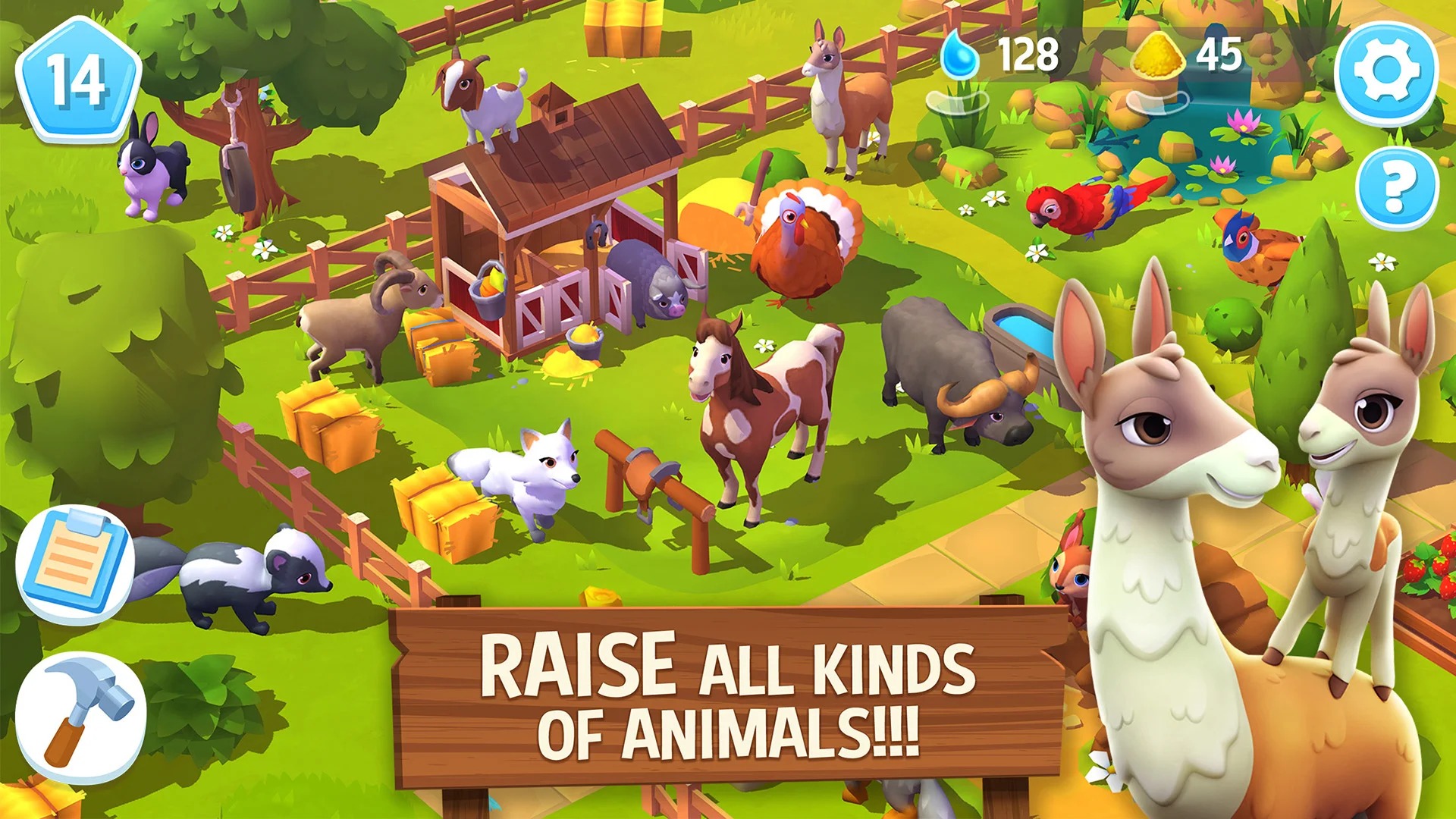 You can also work to order by combining several of these products. Offer your customers already prepared meals to increase your profits. Play Farmville 3 for free and at any time.


You may also like: 11 Best Games Like Minecraft for Android & iOS
11. Big Farm: Mobile Harvest
The whole farm is only in your hands. Take personal use of a real farm with crops, farm animals, and state-of-the-art equipment.
Big Farm: Mobile Harvest will give you a lot of fun hours. Nice design, simple controls, and cute animals create an incredible atmosphere where you want to return again.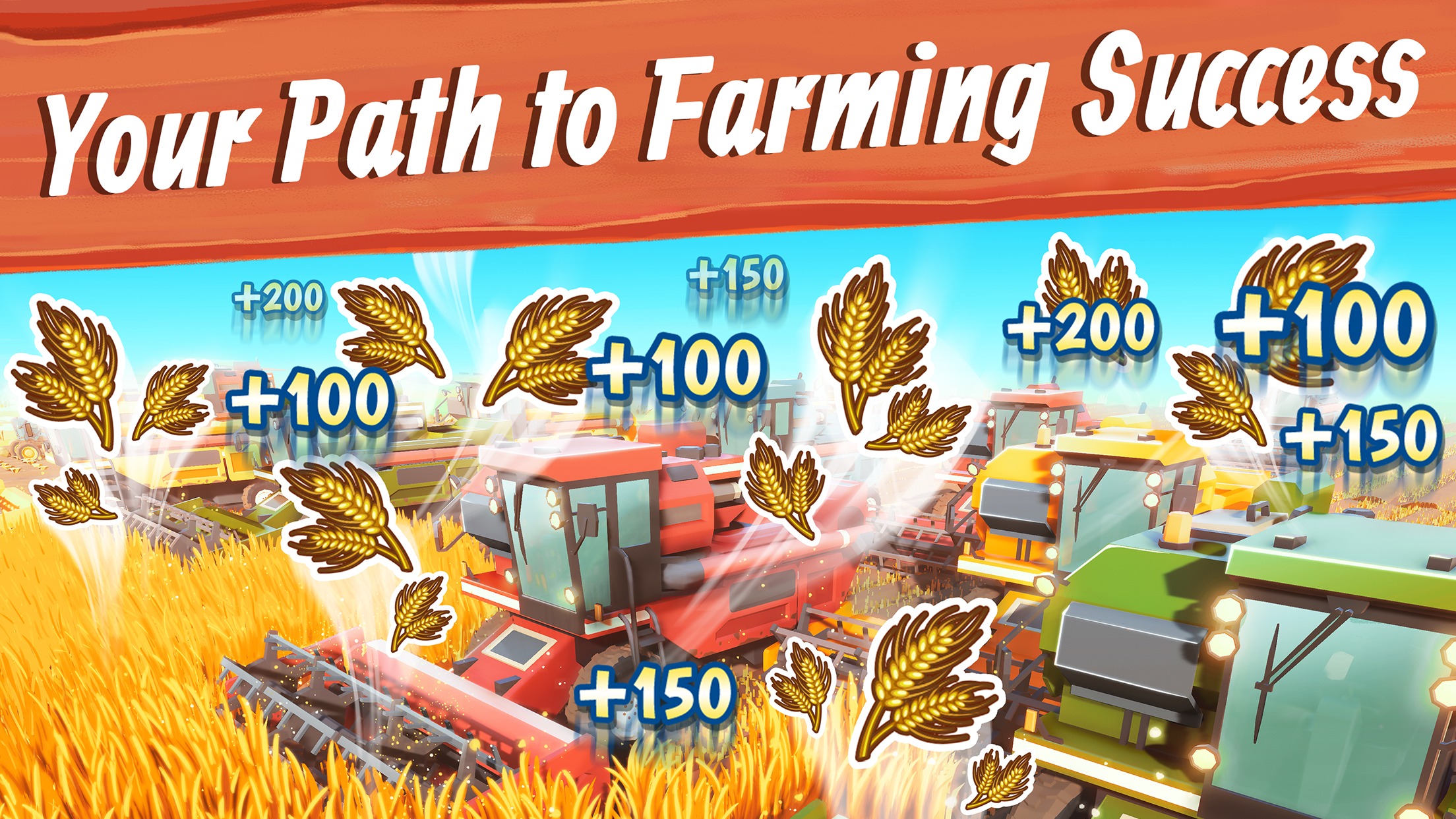 Help your farm become profitable: raise plants, buy animals, and earn money. Improve work equipment, repair buildings, and hire seasonal workers. Your farm will get bigger every day, which will benefit your profits.
This game can be played alone or involve your friends. You can also play together with other users from all over the world. Here you can ask questions in the chat or help new players with a problem.
The design of the farm can be adjusted. You can install an old windmill, and paint the houses a different color.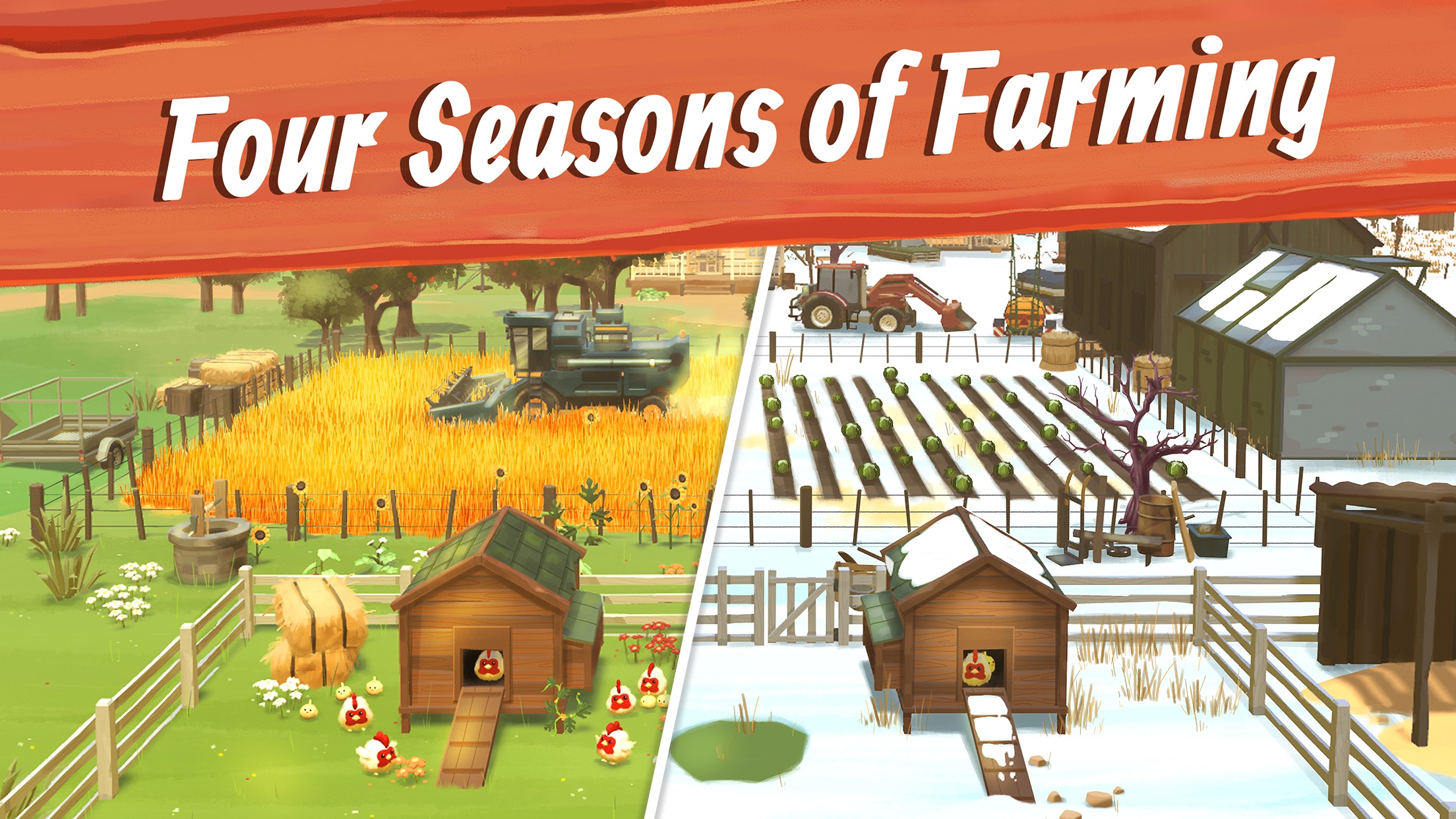 Big Farm: Mobile Harvest is available to everyone for free. Yet, you can buy equipment and animals for regular money.