Undoubtedly, dice is not only a very popular game but also a great tool for other games. However, it is not always possible to have quick access to real dice. This is where special services come in handy. Even the Google search engine has its own dice.
By the way, here is a dice probability chart: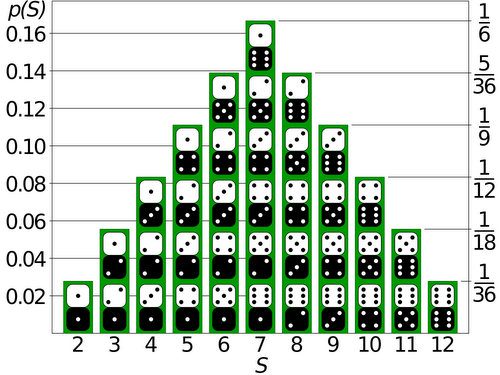 Here we've reviewed the best dice roller apps & websites that will definitely come in handy for you. 
You may also like: 11 Best Lottery Maker Software for PC, Android, iOS
Google Dice Roller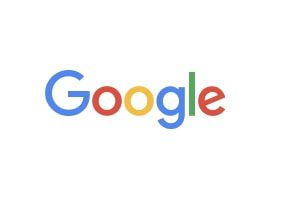 Honestly. If you type 'dice roller' into Google search, it comes up with an e-roller for four-sided, six-sided, eight-sided, 10-sided, 12-sided, and 20-sided dice.
You can even add a modifier (such as +3 or +5) depending on the kind of role you're doing.
It's not overly immersive, as a rolling experience.
This service also automatically loads six-sided cubes. That way, you get a clean sheet all over again. You can also click on the loaded cubes to reset them. Or generate multiple cubes at once.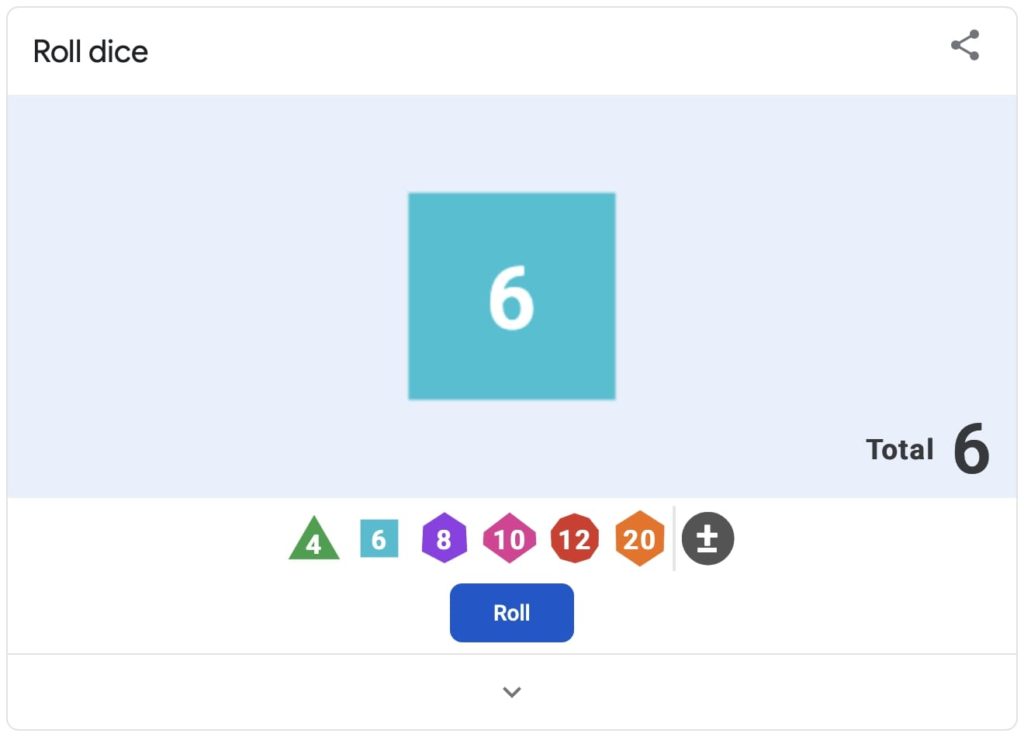 For immediate rolling action, with a highly simple interface, Google is the place to go.
You may also like: 7 Best Math Word Problem Solver Apps for Android & iOS
Wizards of the Coast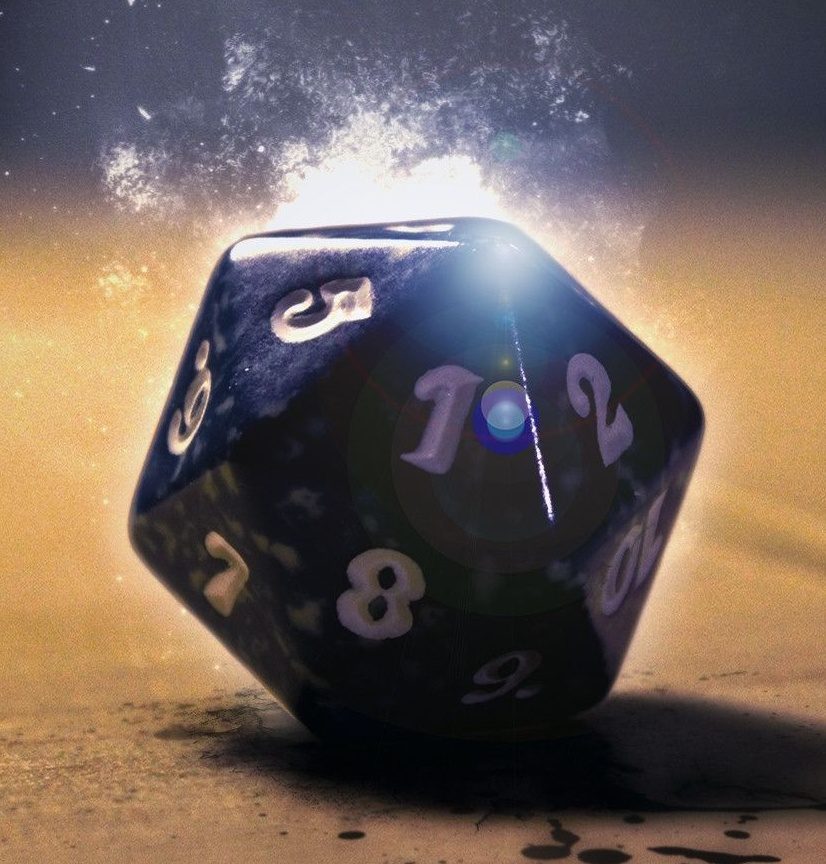 Wizards of the Coast is the official publisher of Dungeons & Dragons.
So it makes sense that it has its own online dice roller for players to use when in need.
This service is more functional than the previous one. Each cube has a separate table and its own modifiers. On the side, you will find a panel to track previous rolls.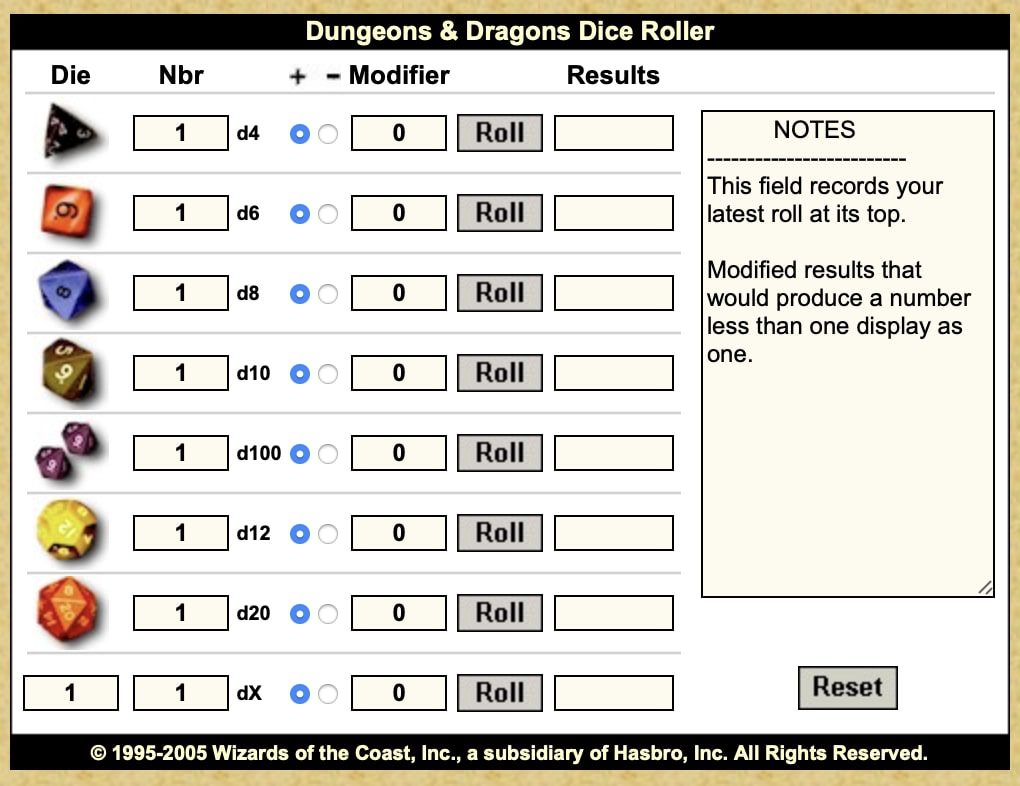 This makes it far more useful for long-term play – though it's just a calculator, meaning you don't get any jazzy animations when you roll.
Online Dice Roller

This dice page refers to Brock Jones.
This service is great for Dungeons and Dragons players.
The dice can be thrown in multiple directions. The results of the rolls are saved, especially those that occur most often.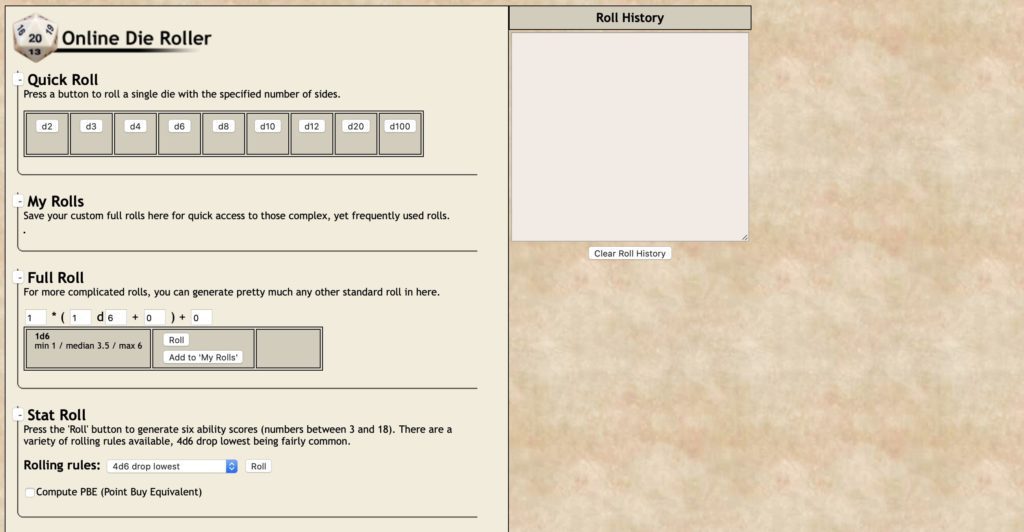 This service also offers ready-made rolls that are commonly used in board games.
Roll A Die

This is a website that also gives you access to free dice rolls.
You can choose the number of sides you want each die to have.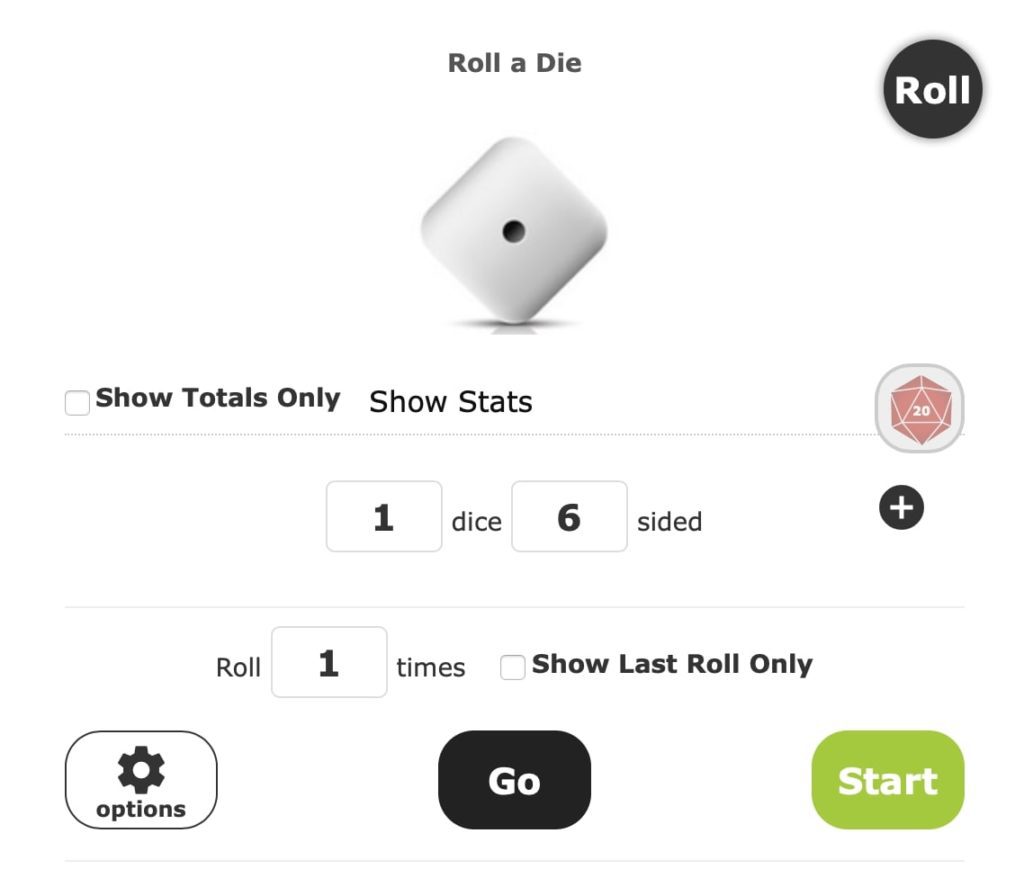 Note, however, that this service does not allow you to manually modify the total number of dice rolls.
VirtuWorld

The website VirtuWorld offers its own dice rolling page.
You can choose the number of sides on the die, and also how many dice to roll.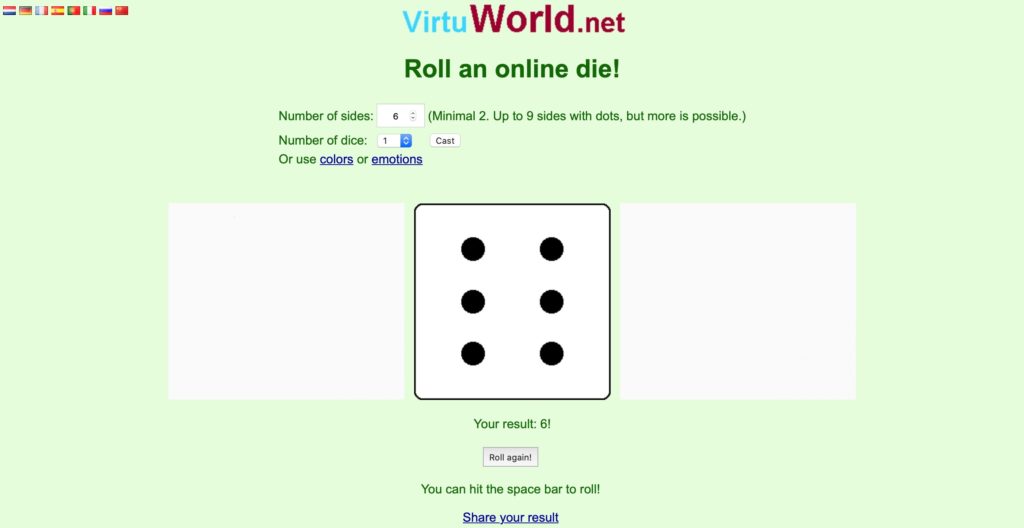 For a little more fun, they also offer dice that can roll colors and emotions.
Dice With Buddies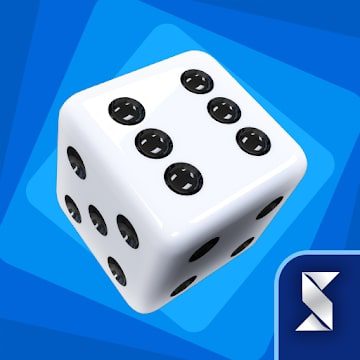 Dice With Buddies is a fun, new spin on your favorite classic dice game.
Dice with friends is a way to play orthodox games and connect with people all over the world.
This free app is available on Google Play and is also home to real dice competitions where champions can be crowned. It is a very simple way to have fun with friends or strangers.
This could even be classed as one of the fun apps for kids which will help them learn to count. This app will give you a chance to play dice with all your friends.
Actually, not only friends – you can play with random people if you want and it does not matter if they are a thousand miles away from you.
You may also like: 11 Best Monopoly Game Apps on PC, Android & iOS
Dice World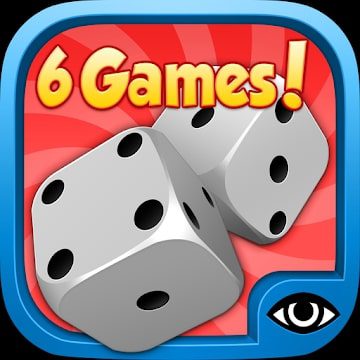 This app combines 6 different games: Yatzy, Farkle, Pig, Threes, Balut, and 24, so you can choose anything you like and play without the necessity to switch between the applications.
You can play the realistic 3D dice which is made according to all the rules of this classic game and works in accordance with the real physical laws.
There is also a possibility to play against your friends.
In another case, you can play with the computer, play tournaments, play however and whenever you want.
Rento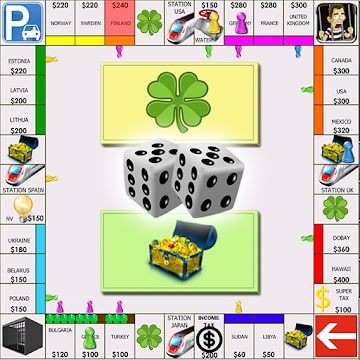 The Rento dice game is just a variation of the family game Monopoly.
Single or multiple players can participate by rolling a digital cube to move around the board by buying property.
The most prominent bricks-and-mortar tycoon will eventually be crowned the winner.
The best thing about Rento is that even if there is a family tantrum, no pieces of the game will be thrown around the room.
The rest of the game is quite simple – you just roll the dice again and again and hope that the wheel of fortune prepares something good for you.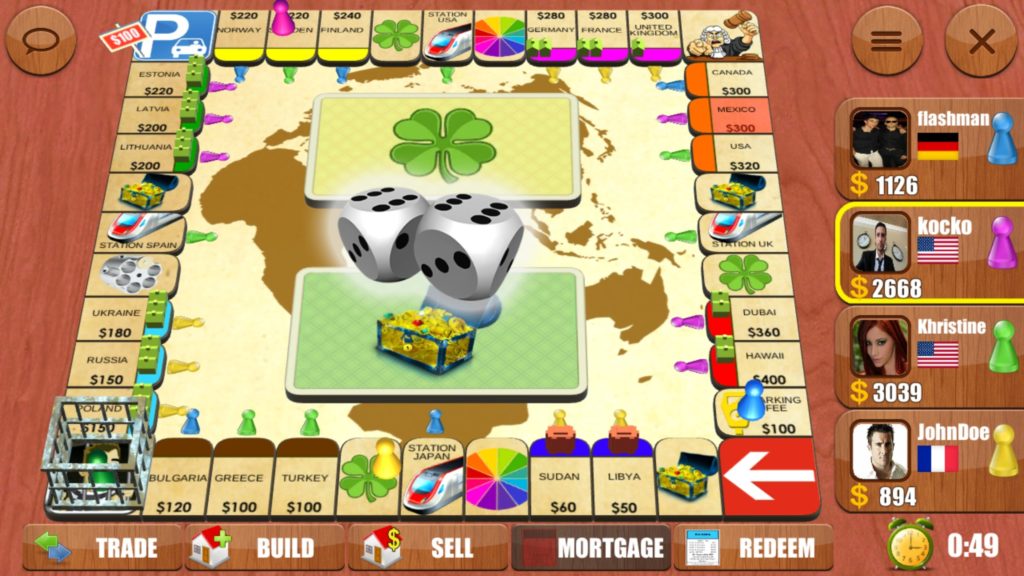 Thus, Rento is a cool and fun game to play together with your friends.
Farkle Dice Game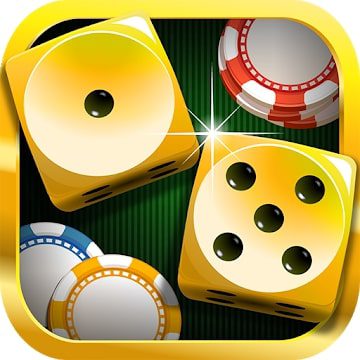 This is another version of a dice game. In multiplayer mode, you have to gain more scores than your opponent, which means you have to gain nearly 7000 scores.
In 'Single Player' and 'Tournament' modes you need to get as many points as you can in 10 rounds.
All the combinations of dice you get are displayed on board.
In the end, you can see the list of your goals and achievements and also the best players in this app.
You may also like: 9 Best Library Management Software for Windows 10
D&D Beyond Player Tools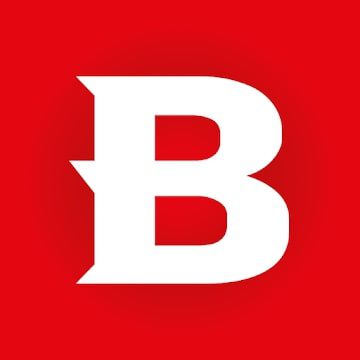 With this app, you're sure to have fun rolling the dice.
Here you will be able to choose the color of the dice between red-black and white-black.
The developers promise that with future updates there will be more options. You can also buy a subscription to this app.
This provides an opportunity to get rid of ads, removes limitations on the number of throws, and also allows you to freely move the playing cube between players.
However, the main function, namely dice rolls and getting random values, you will definitely get without a subscription.