Today your avatar represents you in the digital world and doesn't depend on who you are in real life. Online, you can be whoever you want to be.
Another reason is privacy. When you create a profile, for example on WhatsApp or Skype, you are asked to upload a photo. If you don't want others to know who you are and what you look like, it's better to upload an avatar instead of a photo.
You may also like: 11 Best Mouth Talking Apps for PC, Android, iOS
The Bitmoji app is great for this purpose. But, when all its functions are already used and you want more variety, it's time to pay attention to its analogs.
So, in this review, we have collected for you the best apps like Bitmoji for Android & iOS.
Mirror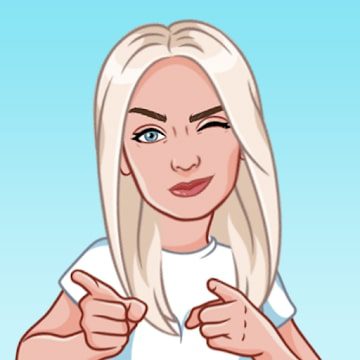 To turn yourself into an emoji you can use a simple and funny program Mirror, which immediately after launching it welcomes convenient help.
It's simple – you choose your favorite emoji from a fairly wide set, take a picture, or specify a ready-made picture from the gallery.
Then you get a finished smiley set with your own face. But, there are a few nuances and interesting features.
The application has a great implementation of the shooting module (using the front camera) with a marking where it is desirable to place your face for the best results. Smileys can be saved in the gallery. There they go in animated GIF-image format.
From there, transfer them to your computer or use them in any messengers, including WhatsApp. Besides, right from the application, you can send an emoji via E-mail, SMS or publish it on social networks Facebook, Twitter.
When you send an emoji in a message, it is pasted into it from the clipboard. If the interlocutor has iMessage connected, everything happens beautifully and without unnecessary questions.
If you choose a photo from the iPhone gallery when you create an emoji, the program will automatically find the face in the photo and highlights the features.
You do not need to do any manipulations. But it is desirable that the desired face is the only one in the photo and occupies most of it.
You may also like: 9 Best Character Creator Apps for iOS & Android
Emoji Maker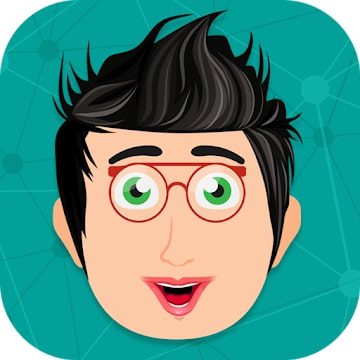 If you can draw, Emoji Maker is for you. You can draw your own avatar.
If you can't, you can use the extensive built-in libraries. Here's how it works.
You choose your gender first, then you can choose appearance traits like hair, eyebrows, lips, nose, clothes, as well as backgrounds, emotions, text, and more.
You can hang out in Emoji Maker for hours, perfecting your avatar and trying out different looks. The Emoji Maker app is free and without any ads.
SuperMii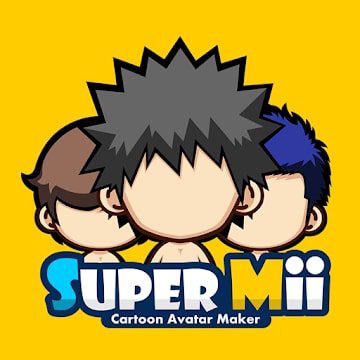 Cartoons are always fun, which is why the SuperMii app made it into this review. It allows you to create a cartoon avatar.
Manga-style graphics are used. You can select expressions, individual elements, and facial features at the touch of a button.
When it comes to eyebrows, smiles, facial expressions, and more, there are plenty of choices to choose from.
Since the project was inspired by manga comics, you'll see expressions such as anger, "monster" and "villain.
If Bitmoji focuses on creating avatars that look as much like you as possible, SuperMii makes you turn on your imagination.
BOOO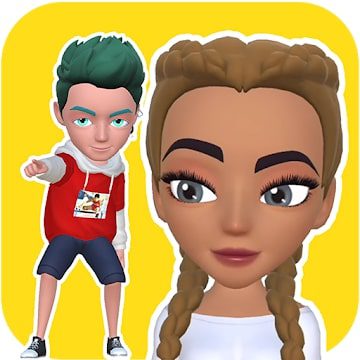 BOOO has several ready-made avatars to choose from, but you can also create your own from scratch. The process is the same.
You choose a blank face, then slowly start working on different facial features and body parts until you are satisfied with the final look.
BOOO pays a lot of attention to style, so you'll see an abundance of clothes, glasses, and shoes to try on.
You will also be able to create gifs. BOOO is free to use, but there will be ads.
Androidify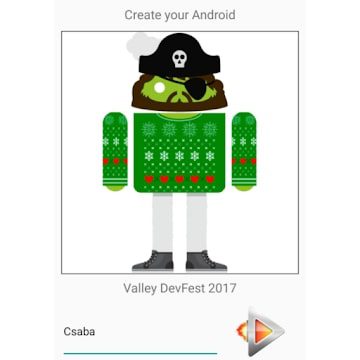 The branded Android logo is very popular and looks pretty cool, but there is a way to make it even cooler.
Androidify, acquired by Google, will help you create avatars based on the famous logo.
As you can see, there are plenty of accessories to choose from, including gadgets like smartwatches, digital SLRs, and more.
It takes you less than a minute to make the above avatar, albeit not the best, but still quite decent.
Like all Google's services, Androidify is free to use, ad-free, and doesn't need donations.
You may also like: 11 Best Virtual Keyboard Apps for Windows, Android, iOS
Oblik AI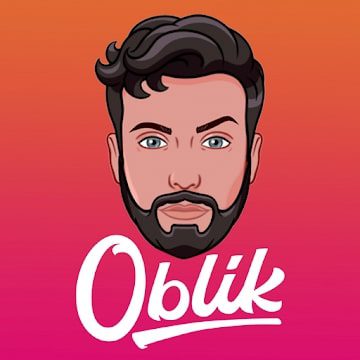 With Oblik AI, you can create gifs and moving avatars that smile, walk, or even dance to your tunes.
All avatars are three-dimensional, and there is also support for superhero characters.
Here you can make avatars for yourself and all your friends or family members to use as a group, doing different things together.
Oblik AI is free, but with ads and purchases inside.
Face Cam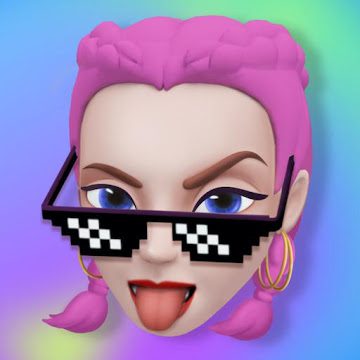 Face Cam is a "live" avatar creator that uses vector pictures.
Just run it and you can see in real-time how you look while trying on new images.
Face Cam is a live filter app that offers to mask your face so that something of you remains behind that mask while keeping you safely hidden at the same time.
You will also be able to create images or record videos. The Face Cam app is completely free and there are no ads.
The latter is pretty amazing since it was purchased by Facebook.
Chudo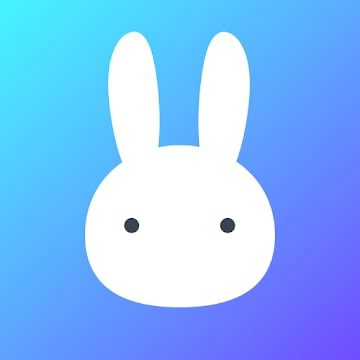 As soon as you download this app and log in using your phone number, the first thing Chudo will offer to scan your face.
After a quick and easy scan where you need to overlay two differently colored shapes on the screen, your face will become a three-dimensional animated avatar.
But that's not all, because the app can track your facial expressions so that the digital avatar you've just created mimics your movements in a very believable way.
In addition to your own avatar, you can also choose other faces, such as a rabbit, a unicorn, or a tiger.
If all of this sounds familiar to you, there's good reason for it, since Bitmoji works on the same principle as Chudo. But, for all that Chudo can do, you don't need a special phone or any special sensors or sensors, just pretty much any device with a working camera.
The 3D avatar you create can be sent in a message to other people. You can say something and play with emotions a bit. The virtual head will repeat everything after you, recording your voice as well.
Then send this animation to someone from your contact list. But, there is one limitation: the app only allows you to send animations to those who have it installed. That means your friends must also use Chudo to communicate with you.
Facemoji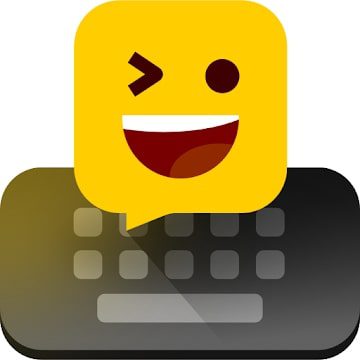 Facemoji is considered to be the most popular app similar to Bitmoji, and there are many reasons for that.
It will provide you with 3,600+ emojis that you can paste into text using the keyboard.
The app also offers attractive GIFs so you can better and more accurately express feelings in text.
You can use them almost anywhere – Instagram, Facebook, WhatsApp, Messenger, and Twitter. Communicate with your friends with this app and get unlimited possibilities.
In addition to emoticons, the app contains emoji stickers, themes, and symbols and supports many languages.
Facemoji can use smart text input and immediately suggest appropriate emoticons.
Avatoon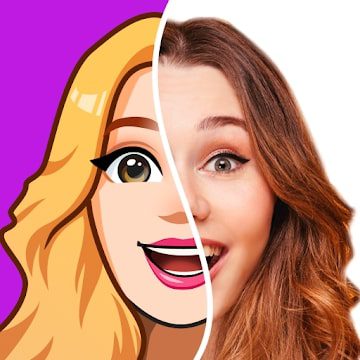 Avatoon is a customizable emoji app that helps you easily create emojis of yourself.
It allows you to make an avatar that looks just like you but in a cartoon style.
You can also edit your avatar's clothing, accessories, and other details. Here you'll have easy and fast avatar creation available.
Emoji and GIF that you can use directly from your phone's keyboard. This app also provides a wide variety of facial features and a large library.
You may also like: 11 Best GIF Keyboards for Android in 2021
MojiPop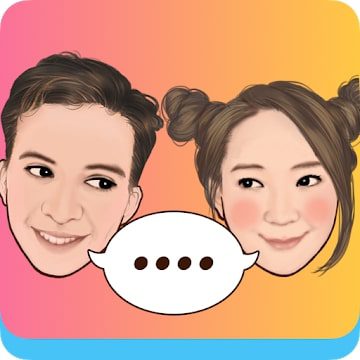 MojiPop is an exclusive iPhone emoji app that helps you create wonderful emojis for yourself or your friends from any photos in your gallery.
It's one of the best apps to have fun on social media platforms or joking around with your friends by sending crazy emojis.
Create a well-designed, beautiful emoji icon of yourself.
This app provides the ability to share ready-made stickers on all the most all social platforms such as WhatsApp, Facebook, Line, Twitter, messenger, mail, and many others.