Dodgeball is known to everyone for its early version, which everyone played back in real life. But now everything is moving to the virtual universe and this game is no exception.
Throws are replaced by swipes, your opponents are virtual, and instead of the ball, you can choose any other object available in the game. If you like this alternative, you should try these best dodgeball games, that you can play with your friends.
We also recommend you these best 2 player pool games for Android & iOS to play with your friends.
Dodgeball Duel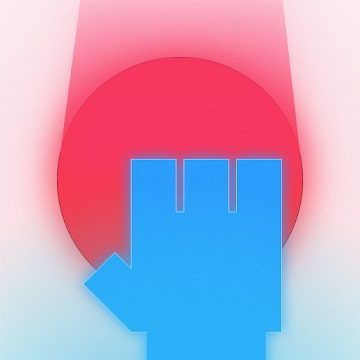 Dodgeball Duel is a fascinating game from the popular developer VOODOO.
You will meet your opponent one-on-one. You have to dodge the ball that your opponent throws at you.
You also need to try to hit the ball right on target to win. It is a colorful and bright game.
The image of the characters and design of the playing field can be changed.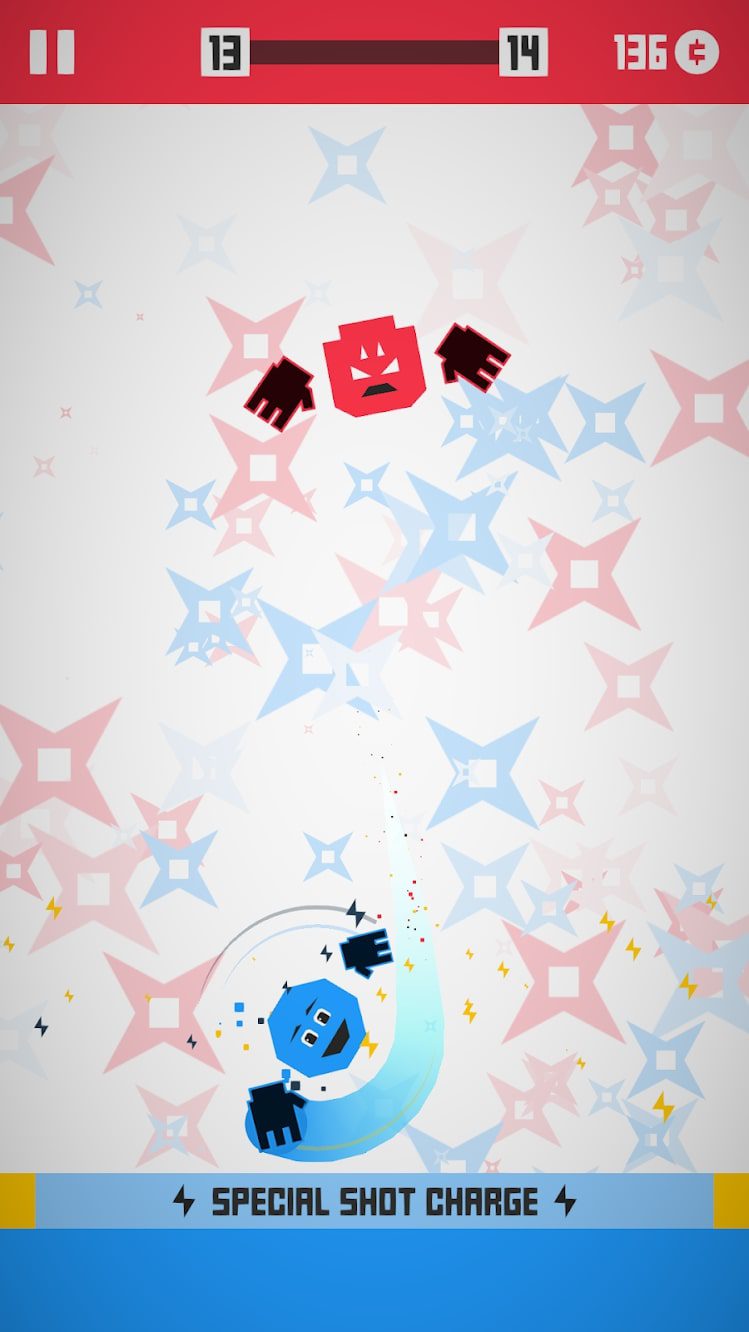 In the course of the game, you get coins and improve your level. Coins can be spent in the in-game store for spills and other additions.

You may also like: 11 Best MOBA Games for Android & iOS
Stickman 1-on-1 Dodgeball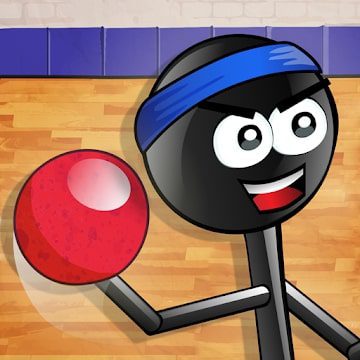 The game Stickman 1-on-1 Dodgeball is presented in the style of basketball, where there are also two main characters.
The first is you and the second is your opponent. They differ in the color of their clothes. You need to dodge flying balls and throw them at your opponent.
The score is shown at the top on a special scoreboard. Controls are implemented with a virtual joystick located in the bottom corner of the screen.
As the game progresses, you will increase your level and develop your skills. You will also be able to unlock new modes. There is a classic mode, endless mode, and underdog.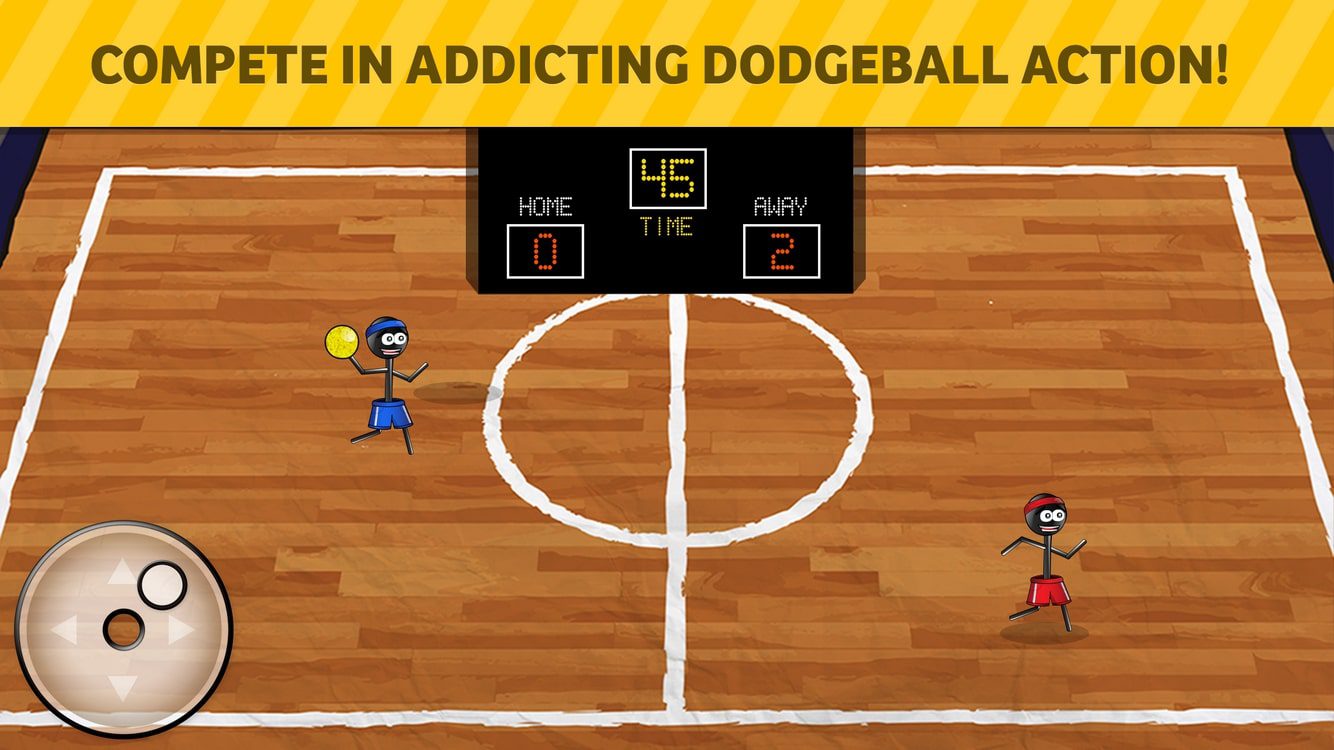 The graphics of the game is implemented in high quality, which makes the process enjoyable. The ability to develop your character will not let you get bored.


Dodgeball Arena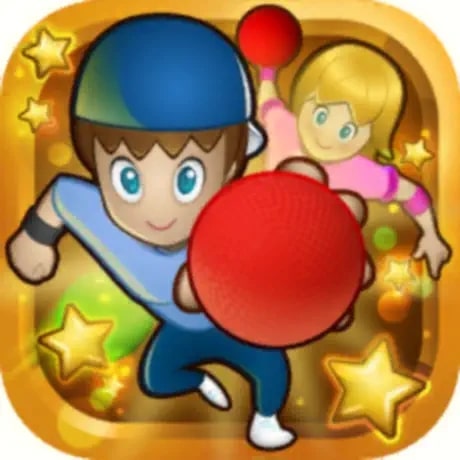 An interactive game to test reactions and dexterity. It takes place in three modes. In the first, called arena, you have to shoot down all the opponents.
The main thing is to always be on guard. To become a professional player, you need a lot of training and improvement of skills.
Runner mode requires great speed. It takes a lot of mileage to reach the expert level, but everything is achievable.
Points are earned during the game. With them, you can make purchases for new stages, and open new characters with unexpected skills. They will help to overtake all opponents to one. Two runner modes are available.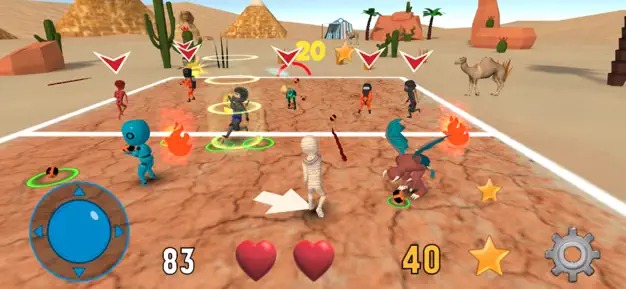 Management is done with an improvised joystick or by moving the phone in space. During the game, the movements are already carried out automatically. Bright interface and dynamic animations will provide full immersion in the action.

Dodgeball Master 3D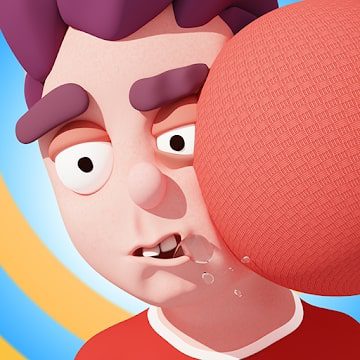 Dodgeball Master 3D is a great time-killer that will keep you busy for hours.
What makes this game different is that here you have to build a strategy to knock out several opponents with the ball at once. Here they can be several at once.
The locations of the game change, which allows you to diversify the gameplay.
As you pass, you will increase your level, which will allow you to get different benefits. The earned coins can be spent on different balls, each of which has its own benefits.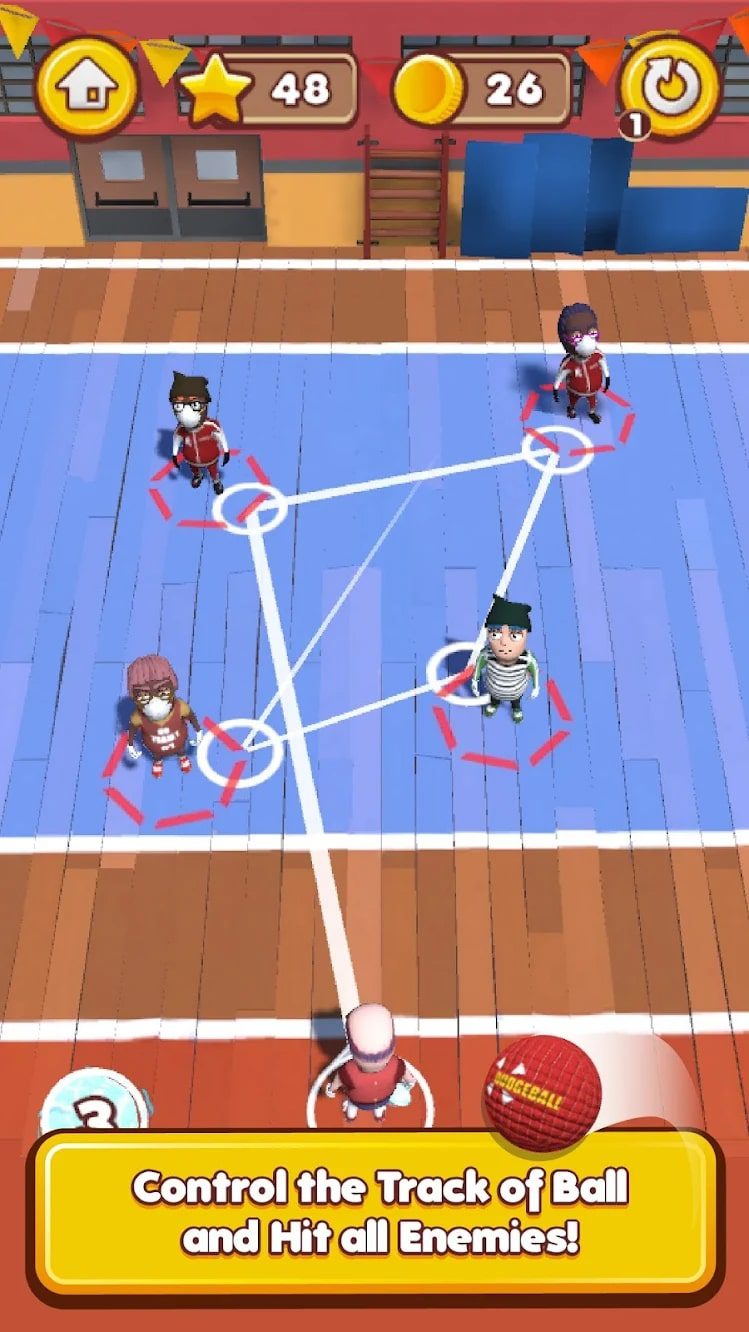 This game is very diverse and also has an advanced design. You can play it for free without having to make mandatory in-app purchases.

You may also like: 11 Best Games Like Minecraft for Android & iOS
Touch Out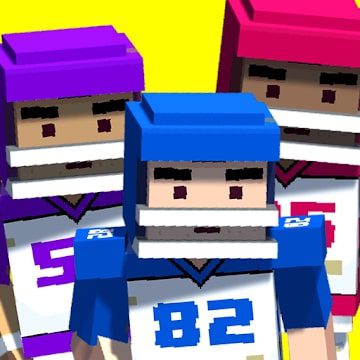 Touch Out is a simple but fun dodgeball game. To start, just click on the screen.
Your character throws the ball at your opponent, which helps you win. Yet, to do this, you need to knock out all the opponents that you meet on your way.
Here you have to go through a huge variety of levels, which are designed at a high level.
In this game, you will be able to become a master at throwing balls. By increasing your level, you will get access to new player skins.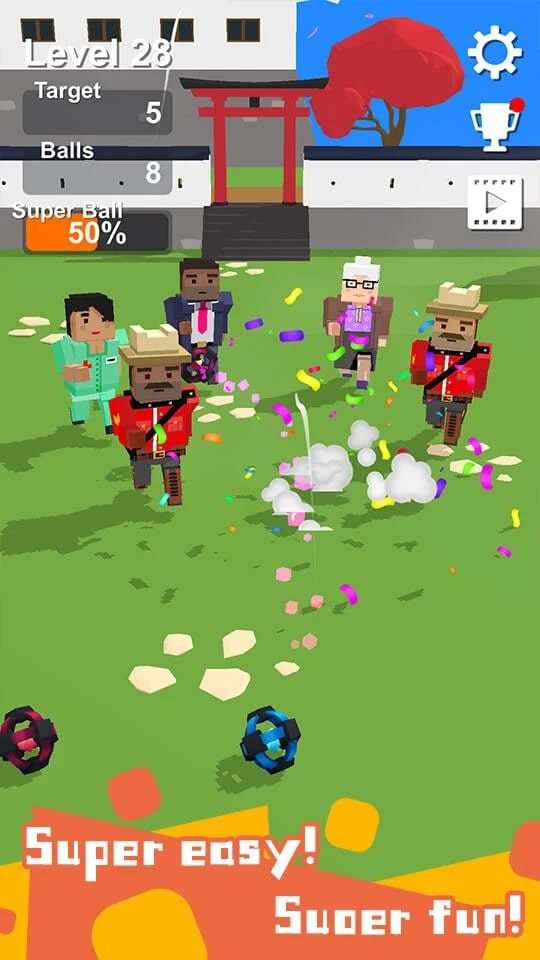 A unique feature of this game is the super ball, which is larger than usual and will allow you to get rid of more opponents.


Dodge the Ball: Flick Shot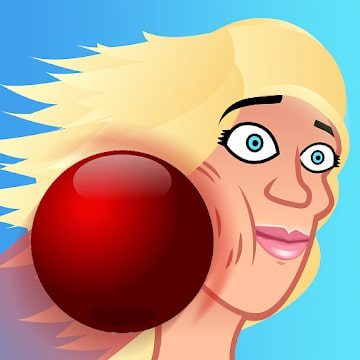 Dodge the Ball: Flick Shot is a standard dodgeball game with a basic design, but it draws many players in for long hours that fly by unnoticed.
Here you play as a girl who has to knock out her opponents with balls. Locations change at every level, which will not let you get bored.
Your character is able to perform various tricks, that will amaze any player.
You are also limited in time, in which you must knock out all the opponents to win.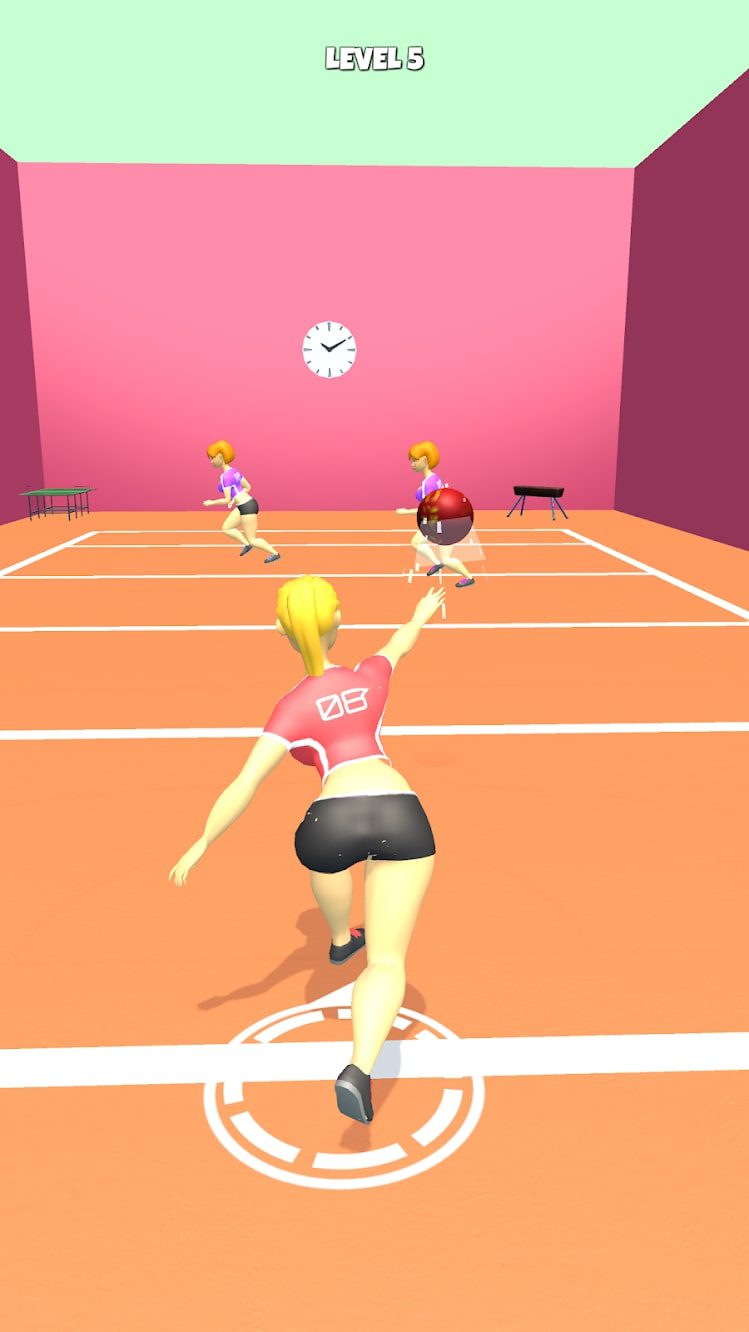 The game is free and does not need any mandatory in-app purchases, which is very pleasing.


You may also like: 11 Best Offline Basketball Games for Android
Dodgeball.io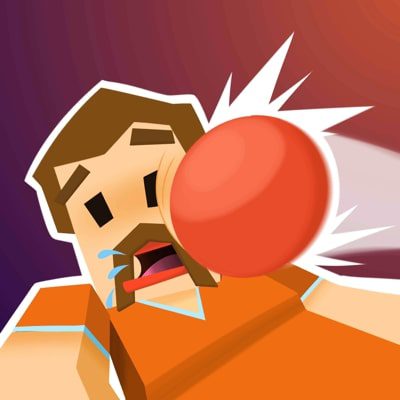 Dodgeball.io is a free game with realistic graphics, exciting gameplay, and simple controls.
As in other games of this genre, you have to beat your opponents with the ball to win.
Once you get rid of all your opponents, the game is over. Yet, it may also end if you get knocked out by the ball.
Try to avoid this to break the records of the best players. The locations and skins here are varied, from which you can choose your favorites.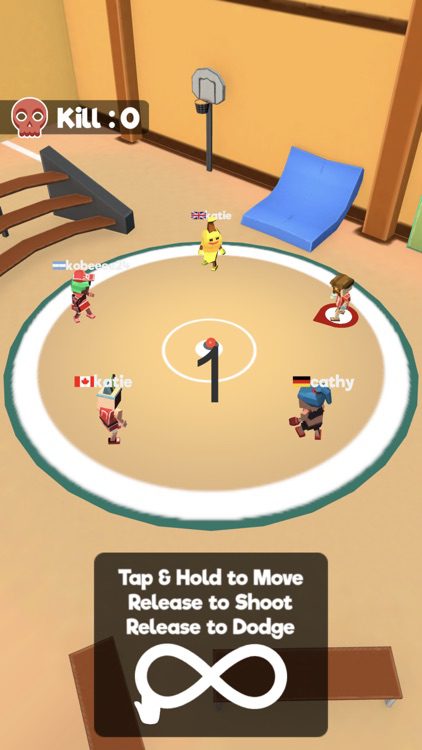 In conclusion, it's a great timekiller that you're sure to enjoy.