Pool game has been popular for a long time because this entertainment brings people together and allows players to use all their skills.
Mobile versions of this game have been popular for a long time, and now they are just necessary for all pool fans. At any time and in any place you can enjoy your favorite game using special apps.
Thus, we've reviewed these best 2 player pool games that you can play with your friend or online opponent.
To improve the strategy skills we also recommend you these best memory card games for adults.
8 Ball Pool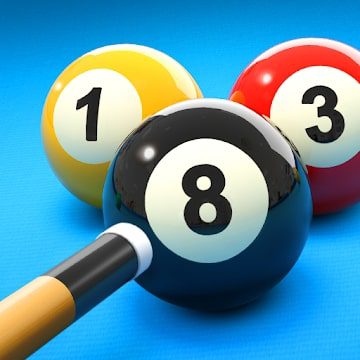 8 Ball Pool is another worthy application. Here the player is offered more cartoonish graphics and extended possibilities.
For example, participation in a tournament of eight players, where the winner receives a virtual cup and other nice prizes. For every duel won you get game coins.
They can be spent on new items in the store or use to get to matches of higher rank.
8 Ball Pool is considered almost the most popular application on the theme of billiards in the world. There is an opportunity to compete with the best players on the network. You can also challenge your friends to a duel via Facebook or Miniclip.
If you want to take a break from billiards, use the built-in mini-games. There are only two: roulette and lottery. In each of them, you can win extra game coins. Use them to buy yourself a new cue cooler or a playing field with more interesting coloring.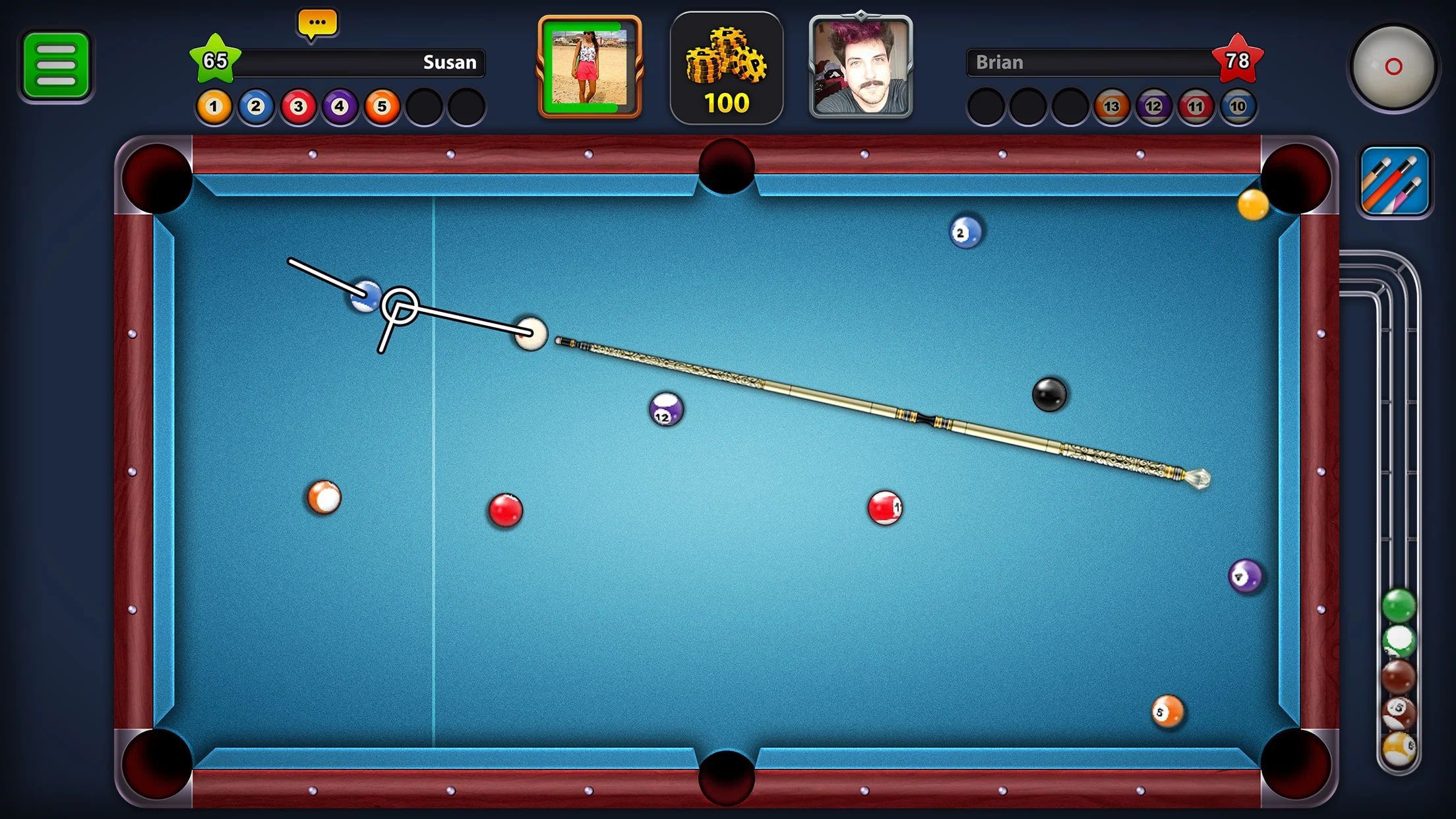 This game is successful and well thought out. Flexible settings, a variety of difficulty levels of computer opponent, and the opportunity to fight with a friend. All this makes the game popular and constantly gaining new fans around the world.


You may also like: 9 Best Archery Games for Android
2 Player Pool
In the mode with 8 and 9 balls for the pool game 2 Player Pool beauty unfolds in full.
That's where the player will be able to reach 100% of his potential.
In the competition, which already has a lot of features and advantages, the bet is made on the physics. Cue extremely realistic interacts with the balls, and balls with the playing field.
Physics in the game is as realistic as possible. Balls always react adequately to blows and never create a feeling of falsehood. In addition to choosing the direction and strength of the blow, there is also a function to determine the point of contact of the cue with the ball.
If in any simulator it is possible to repeat the laws of physics, it is only in 2 Player Pool. The trajectory repeated by the balls is fully consistent with the force and angle of impact.

Pool Break 3D
Pool Break 3D is a simulator that is deservedly considered one of the best.
Here you can test your skills in snooker, pool, and several other variants of the most popular game.
Your opponent can be a system, as well as a real opponent. Competing with artificial intelligence, you can choose from four available levels.
The graphics of this game may seem too bright and colorful to some, but overall it's nice and uncluttered.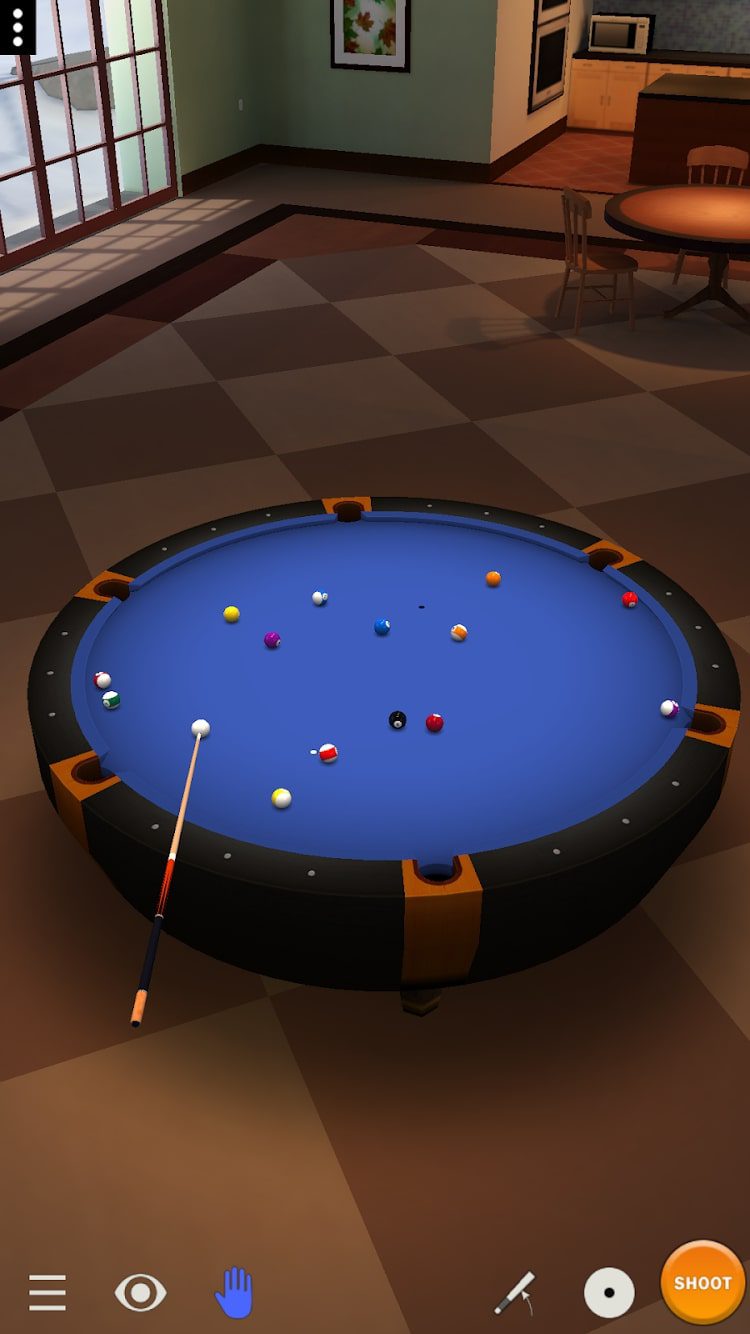 For the game with a "live" opponent, the developers have provided an American version of the pool – "eight". Pool Break 3D is definitely worth attention.

Pool Billiards Pro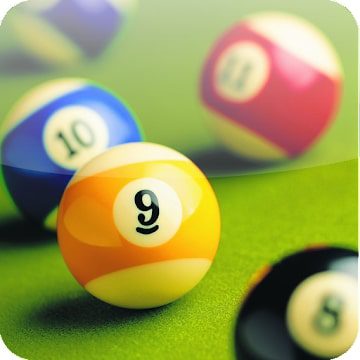 Pool Billiards Pro offers three modes to choose from the single-player, duel, and arcade. It is possible to play together on the same device, and this is very convenient because billiards is a turn-based game.
The arcade mode offers to perform various missions related to the fact that it is necessary to roll balls into pockets. At first, such missions are very easy and fun to perform, but with time it becomes more difficult.
Arcade mode is quite difficult but fascinating. But, the flexible game settings will allow avoiding unnecessary difficulties. You need to switch on the option "aim guideline", and your cue will have a peculiar "aim" from the dotted line.
It will help you choose the right direction of impact and not to miss. In the settings, you can choose between three levels of difficulty of the computer player, turn off the music, and sound. There are also several options for the color design of the playing field and the cue.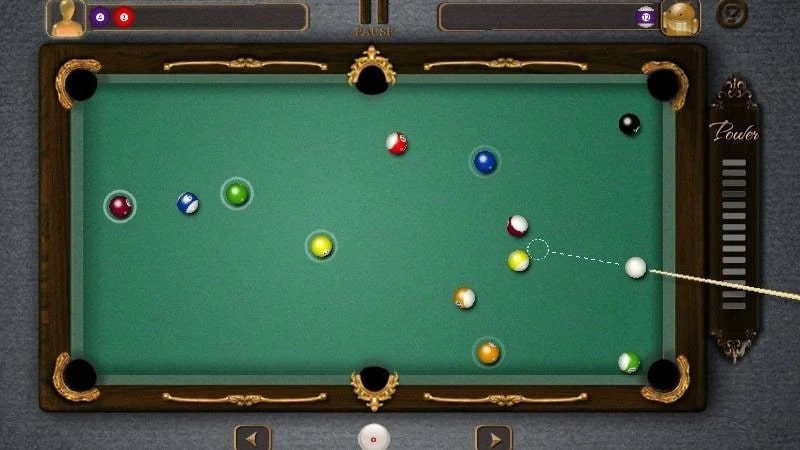 Special mention should be made of the graphics. It is decorated here in the antique velvet style. Color and design solutions here are successful and please the players.

Real Pool 3D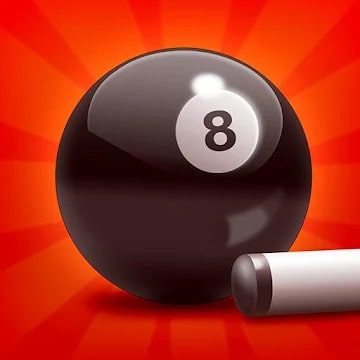 Real Pool 3D stands out against the backdrop of many billiards simulators.
The main feature of this game is rightly considered to be the technology of augmented reality. It makes the game spectacular and extremely convincing.
The picture attached to the billiards is its most valuable feature. It can be downloaded, as well as displayed on the monitor.
Right from Real Pool 3D, the picture is quickly recognized using your smartphone camera.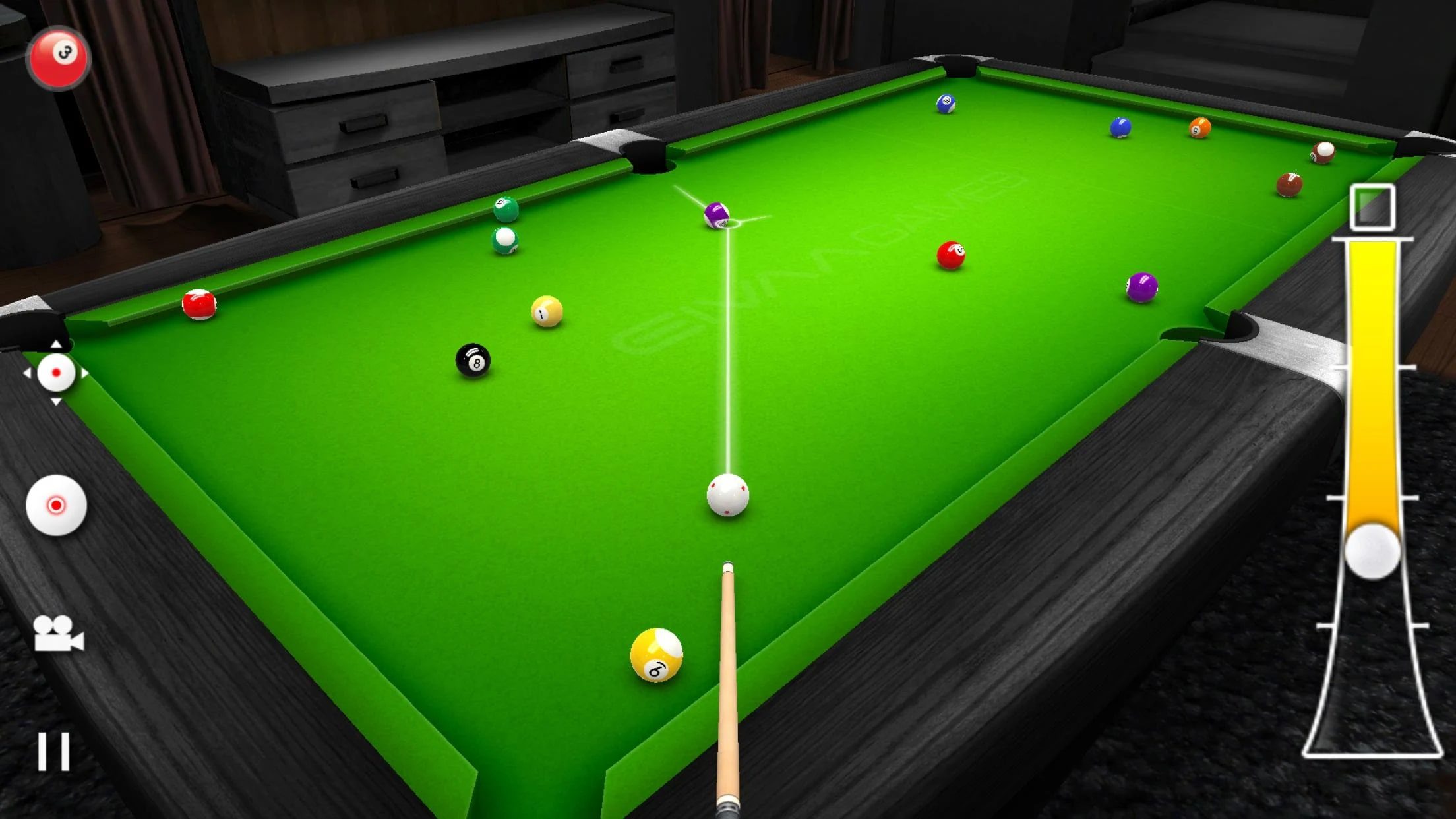 Playing in a three-dimensional environment promises to be fantastic. You can also compete in strokes without augmented reality.


You may also like: 11 Best Monopoly Game Apps on PC, Android & iOS
Pool Master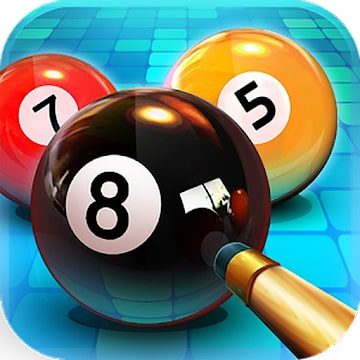 Pool Master is deservedly considered one of the best solutions for pocket billiards.
Thanks to the detailed and unique modes, the game quickly gained its fans. Battle in the accuracy of strokes can be not only against the computer but also against real players.
Depending on your skill level, the player can choose one of the proposed system levels of complexity.
By choosing a career mode, information about all their achievements will be made in the database application.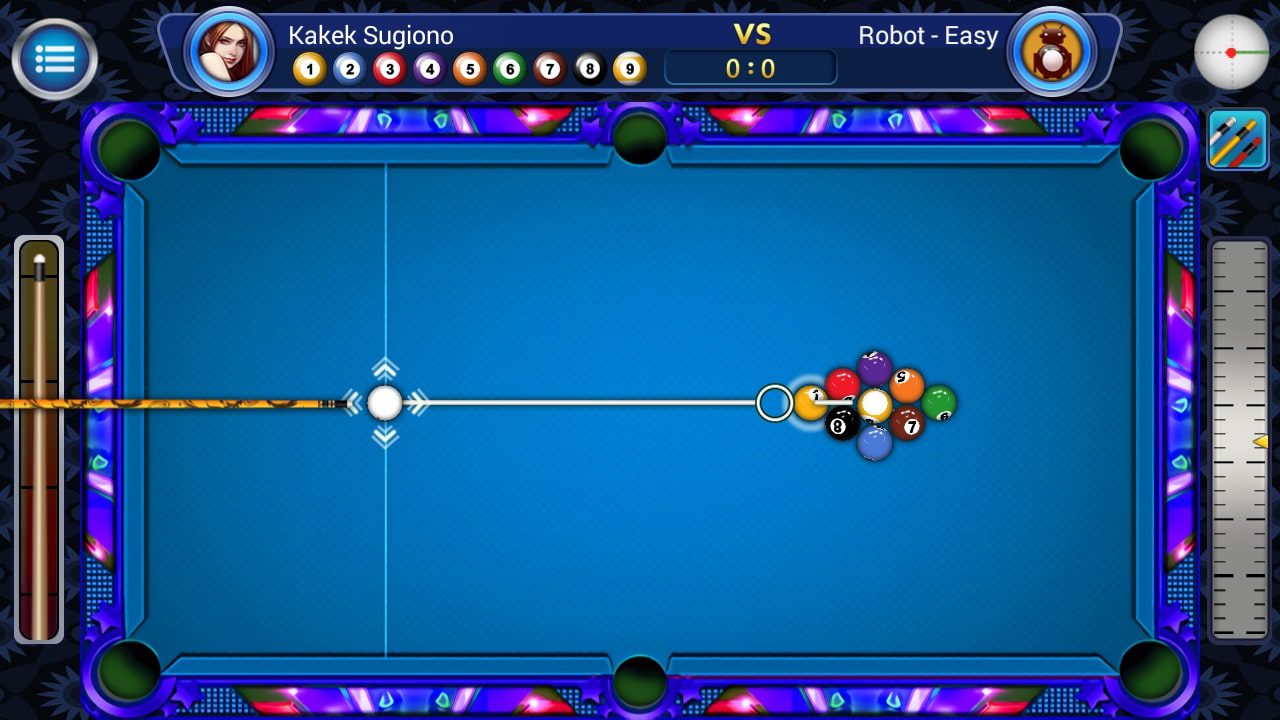 Graphics can be called, without exaggeration, magnificent, and the game physics – quite real.

Pooking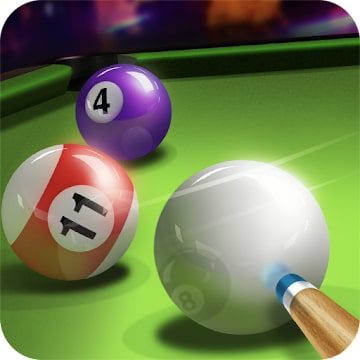 The developers of the game Pooking focused it on the online mode.
You can play this game with bots, too, but not as interesting. As an opponent, you can invite an arbitrary player and a Facebook user.
Having studied the ratings of the participants, you can challenge the duel and this professional.
Gradually the balls begin to have on the playing field in unimaginably uncomfortable places. Thus, only an experienced billiard player can roll them into the pocket. If you are not, try and gain experience.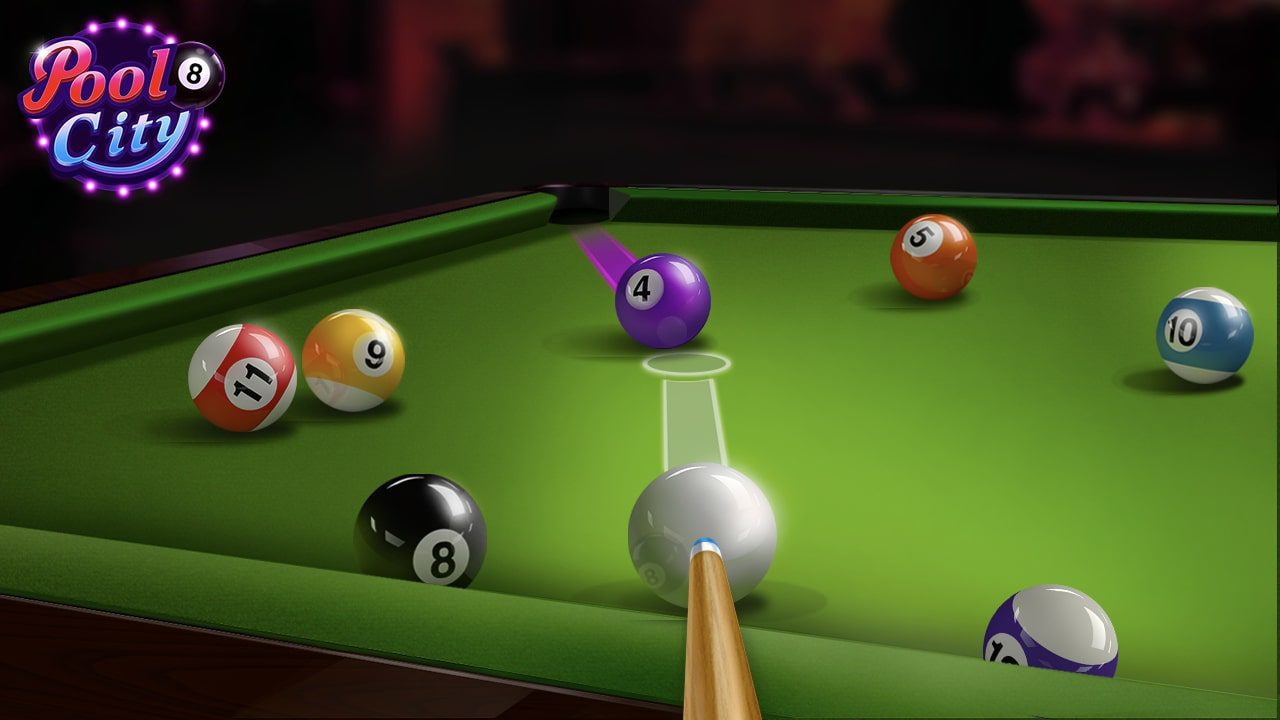 Among similar developments, Pooking stands out because of its spectacular graphics and physics.


Pool Stars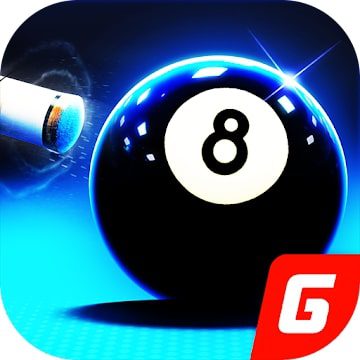 The game Pool Stars offers its users to experience the popular game and improve their skills.
This game is so realistic that here you can even choose the right angles. You can choose between 3D and 2D modes.
Play with your friends, just invite them using one of the available methods. Artificial intelligence is also available in 8 and 9 ball games.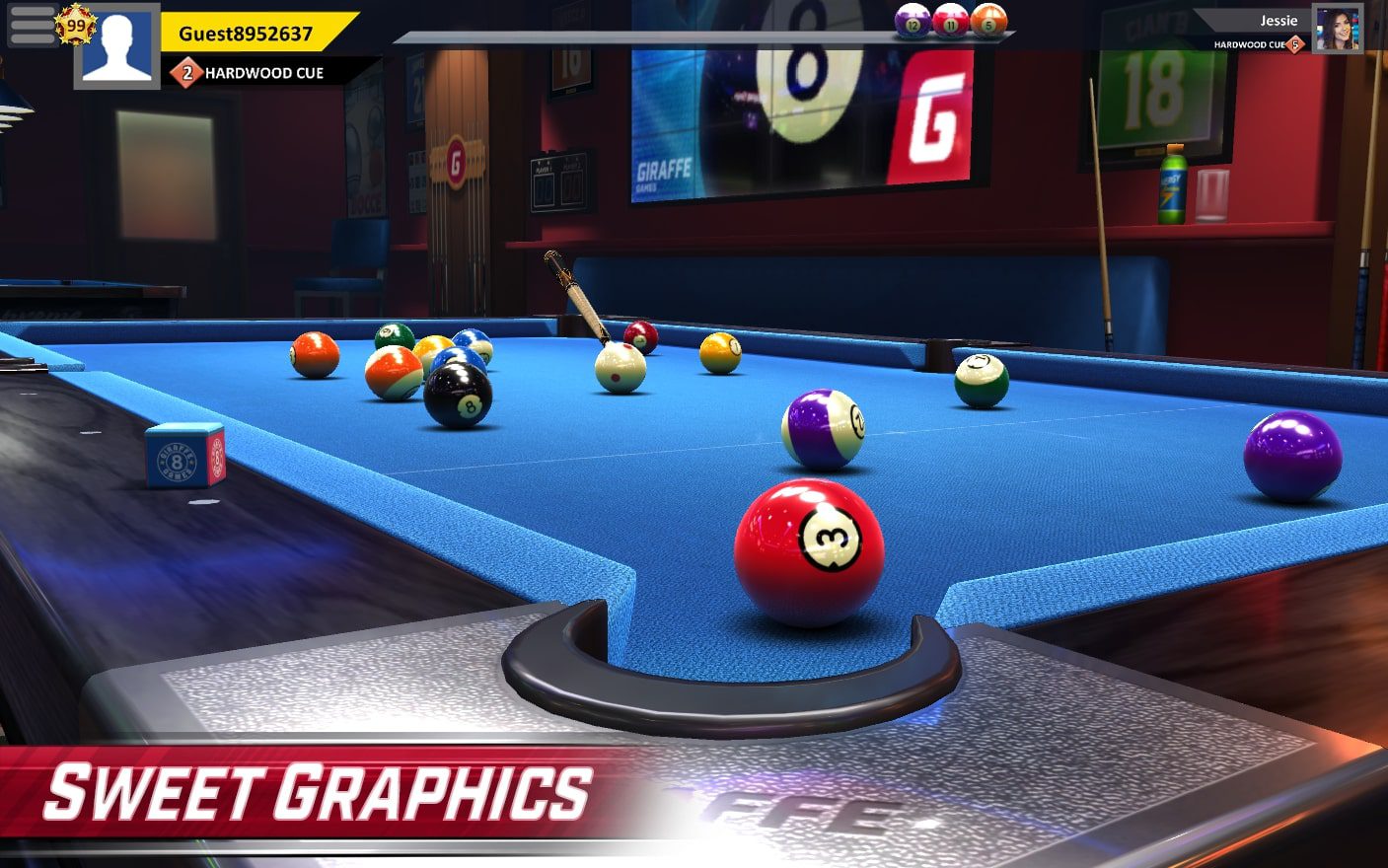 There are special workouts to help you improve your skills. New workouts appear every day and are created by users of this game. Create your own online game to challenge other competitors.


You may also like: 7 Best Cube Puzzle Games for Android & iOS
8 Ball Live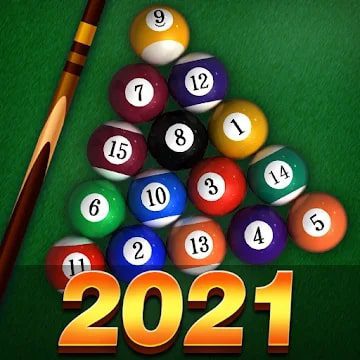 The game 8 Ball Live has earned the attention of users and a place in our ranking because of its unique video chat feature.
This game is realistic and has nice graphics. Here you can play with your Facebook friends. Create a room with many friends to make the game even more fun.
There is also a voice chat with your opponent. Sound effects create the atmosphere of a real game club.
You can even take part in a world tournament if your skills and abilities are at a high level. The cue and table can be customized to your preferences.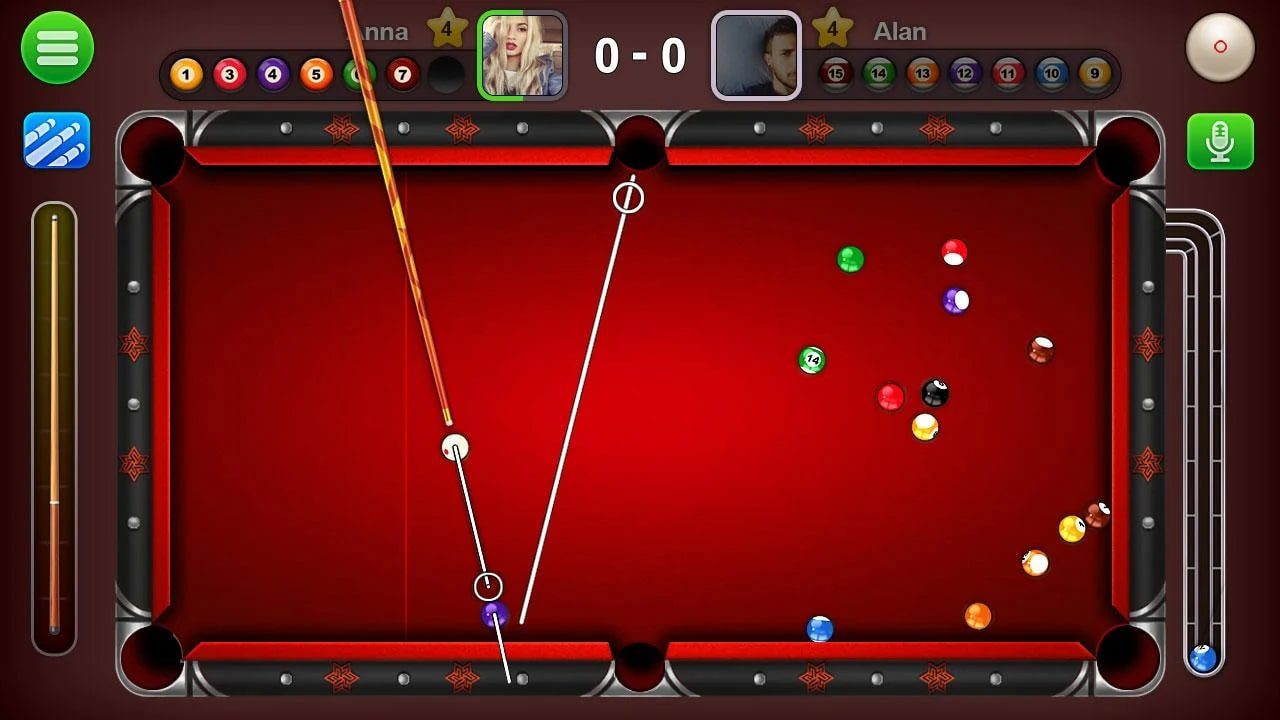 In conclusion, it's a great game where you can compete with your friends and players from all over the world.