If you like to have all the essential info right at your fingertips, we have something that may catch your interest.
We've scouted the top Always On Display apps for Android to boost its efficiency. Gone are the days of having to turn on your phone every time you want to check the time or see if you have any alerts.
These apps ensure your phone's display never sleeps, and you have all the important widgets and data before your eyes. From stylized clocks to fun animations, these apps will make your screen stand out. Let's dive in!
Always On Edge
Bored with your phone's default display? This app is right here to help: it lets you customize it to reflect your character. It's not just a basic on/off system, you'll get to modify the screen to your heart's content.
Pick the color and style for each app and contact name. Place it wherever you want, tailored to the screen state. Block certain notifications or only allow them from a specific person. Set reminders with sound alerts. The options are endless! The app also covers a notifications ticker that is helpful for apps that don't have a pop-up view.

The app also offers edge lighting. There are multiple FX for the events such as device charging and calls. And just like the notification LED, you can pick where it's displayed on the screen. It's like a party in your pocket!
As for the AOD tool, it lets you display widgets, like the clock and battery status, even when your screen is locked. The widgets can be shown alongside edge lighting or independently. And don't forget about the animated wallpapers! There are tons of options here, from nature scenes to technical ones.
You may also like: 9 Best Anime Live Wallpaper
Always On AMOLED
Tired of constantly having to turn on your phone just to check the time or notifications? This app is the solution to your woes! It boasts an array of tools that make it stand out from the crowd. Firstly, the AOD tool lets you check the time, date, and alerts at a glance without even touching your device.
This not only saves you time but also helps to preserve your device's battery – a win-win situation if there ever was one. And if you're worried about AMOLED burn-in, fear not! The auto movement ensures that your screen is always shifting slightly to prevent any permanent damage.
You can also use it to take notes when you're in a rush. And if you're a customization connoisseur, the app offers a plethora of options, from different clock styles to unique fonts.
But that's just the beginning. With the latest update, you can now pick from a variety of bgs to give your AOD a personal touch. Plus, the new edge glow means you won't miss a new alert, even if it pops up when your phone is face-down. The app even covers music control and automatic rules for battery preservation.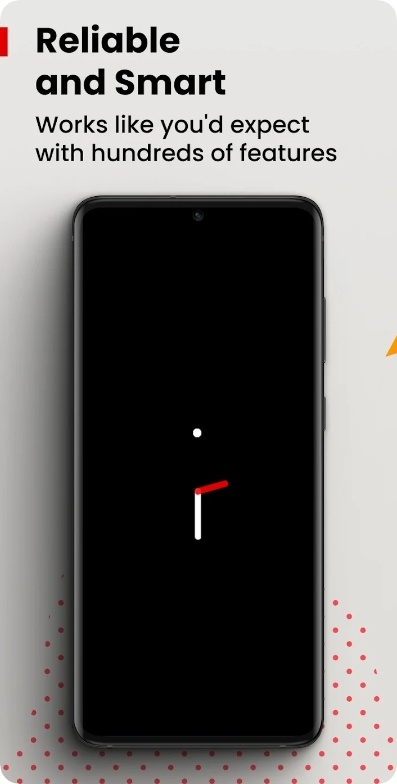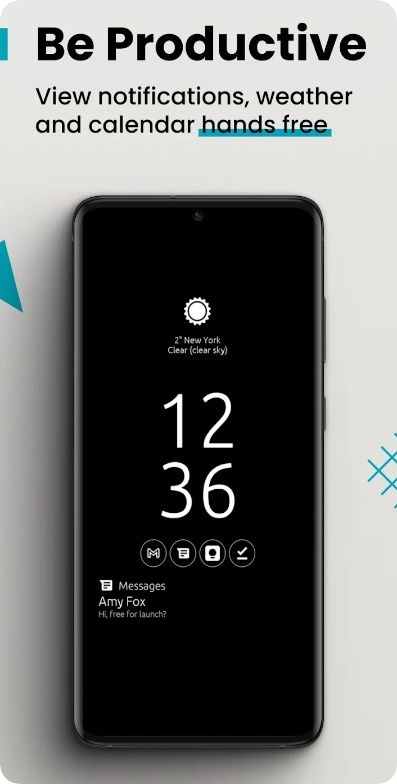 NotifyBuddy
This app will revolutionize the way you use your phone. Sounds like an over-exaggeration, but wait until you try it. It's a gem for those situations when you're bored with classic notifications or tired of missing important alerts. Plus, it's an easy way to make your phone more visually appealing.
Using this app is easy. Simply disable ambient display and battery optimization for the app and give it alert access. Then, pick the apps you want to receive alerts for and pick the colors for them. It's that easy!
But what sets this one apart is its additional functions. You can change the LED animation time, shades, and position. Plus, if you upgrade to premium, you can change the LED size and add downtime. And let's not forget the ability to be notified of missed calls.
You can also pick LED icons and there are tons of apps there. The app doesn't display that many ads and it won't make your phone glitch or smth, so no worries. The UI is simple, so you'll quickly figure out how to use it.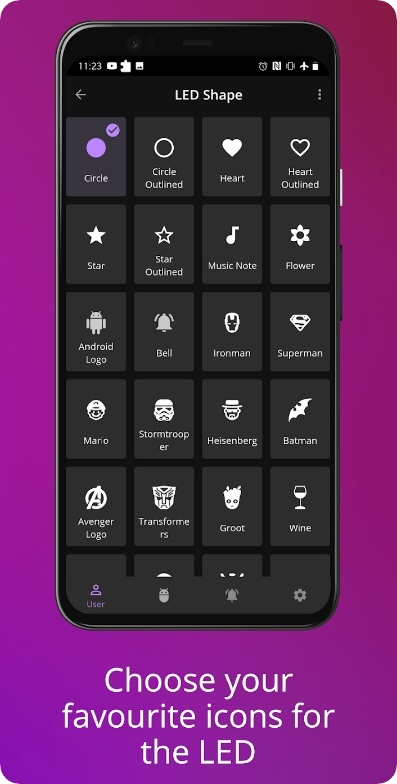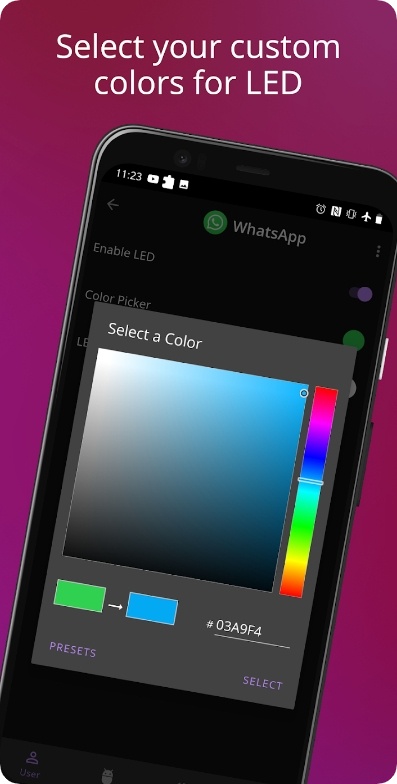 Always on Display Amoled
This app offers a stylish and high-tech way to make the most of your display. It has everything you need to modify your screen's appearance and functionality, so you can enjoy your handset in a whole new way.
It comes with an AOD tool that is absolutely incredible. With this one enabled, you can enjoy a constantly-updated snapshot of your phone's most valid info. This includes your battery life, alerts, and more. And with the option to pick from a wide array of clock styles, including digital, analog, and even emoji options, you can really alter your display to suit your vibe.
But that's only the beginning. The app covers edge lighting that will take your display to the next lvl right away. You can add custom color FX, ombre, and whatever else. There are tons of animations to add to your alerts and calls, too. You can even pick the lighting duration and thickness.
The app lets you set custom screen rules for things like battery monitoring and brightness. And make sure to try the pocket mode that automatically turns off your screen when you take it away.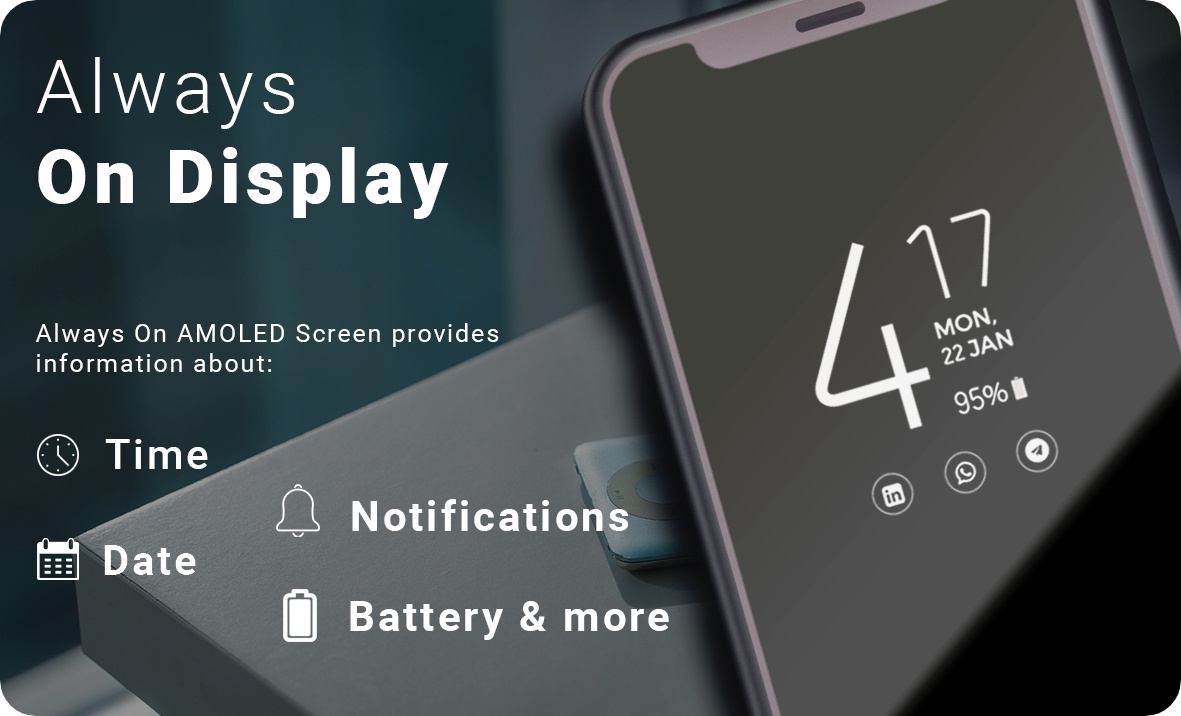 AOA
Here's an app with a beautifully crafted AOD that not only displays your alerts but also has a password-protected screen for added security. You can fully cater to your needs by setting up the widgets and icons, too.

But the edge lighting is where the real fun starts. There are infinite color options, and you can modify your AOD to match your vibe. And don't worry about missing a beat of your fave tunes with the powerful music controls conveniently located on your AOD. And with support for multiple orientations, you can make sure your AOD looks great no matter how you hold your device.
The calendar view and custom events are included too. And for those who like to take note of things on the fly, the sketch pad option lets you jot down notes or even doodle as you go. Interactive alerts with action switches and gestures make dismissing texts a breeze.

This app also boasts automatic rules for better battery life and a pocket mode that will turn off the screen automatically. Every single detail is customizable, so you can fully cater the app to your needs.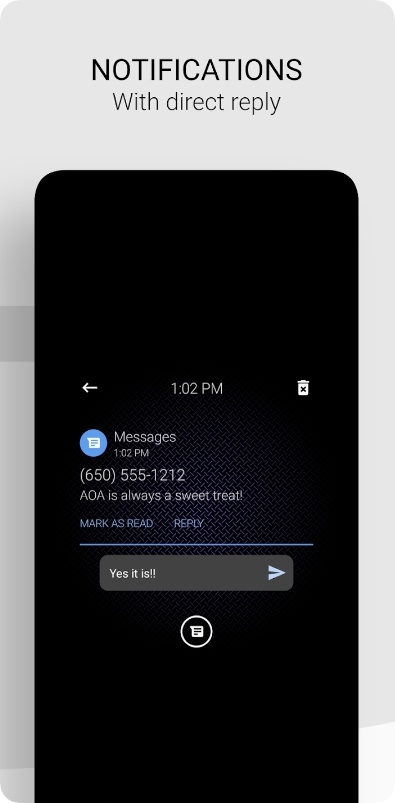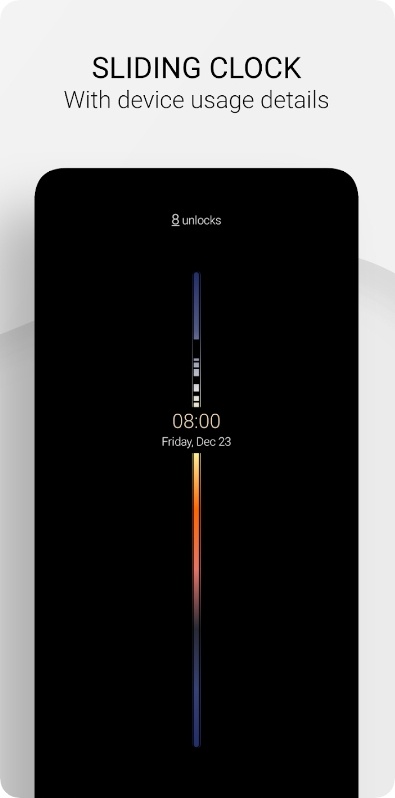 Check also: 12 Best Apps for Fresh Movie Reviews
Always On
This app is here to make your display look cool while letting you enjoy your fave songs. How can these two factors be connected? Try this app and find out! It's the ultimate music companion for your edge-to-edge rounded-screen device.
The app features an innovative visualizer that shows up around the edges of your screen. Try it once, and your music exp will never be the same. It comes with a scope of adjustable design packs to match your vibe. These will ensure you'll never get bored with the same old visualizer.
But what really sets this one apart is its coloring options. Pick from a set of stock palettes, or use shades from the album art of your currently playing track. You can even make your own palettes and save them for future use.
The visualizer control options are also a huge plus. You get the ability to pick sources for visualization, dim the bg and keep the screen on during use. You can even hide the visualizer over fullscreen apps if needed.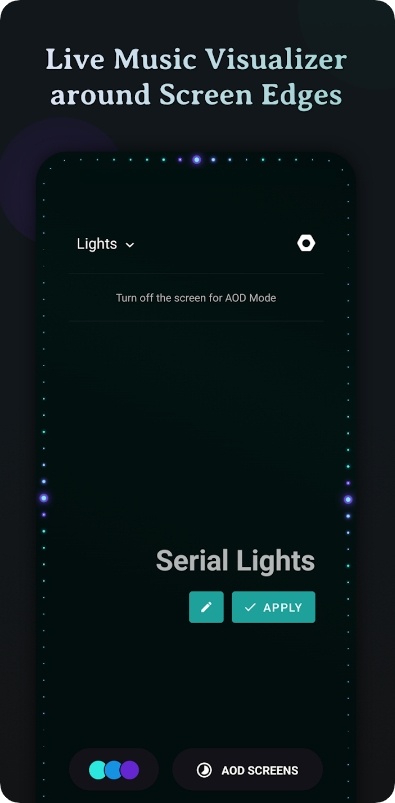 CryptoWake
This nifty tool will keep you informed even when your phone is off. It's an innovative app with a scope of tools that make it a must-have for anyone interested in a visually appealing display.
One of the standout functions of this one is its two-step method, that not only saves battery life but also makes it incredibly easy to access key tools with just a single tap. It also boasts tons of 3D bgs and widgets that you can adjust to your liking. In fact, there are tons of options that help you monitor the latest news and data.
But perhaps the most impressive aspect of this one is its voice assistant. It can do a range of tasks from launching apps to translating phrases. This is especially helpful for anyone looking to maximize productivity and stay on top of their workload.
Of course, no review of this one would be complete without mentioning its built-in themes and anti-burn-in filter. It works with all your regular protection options too, so no worries.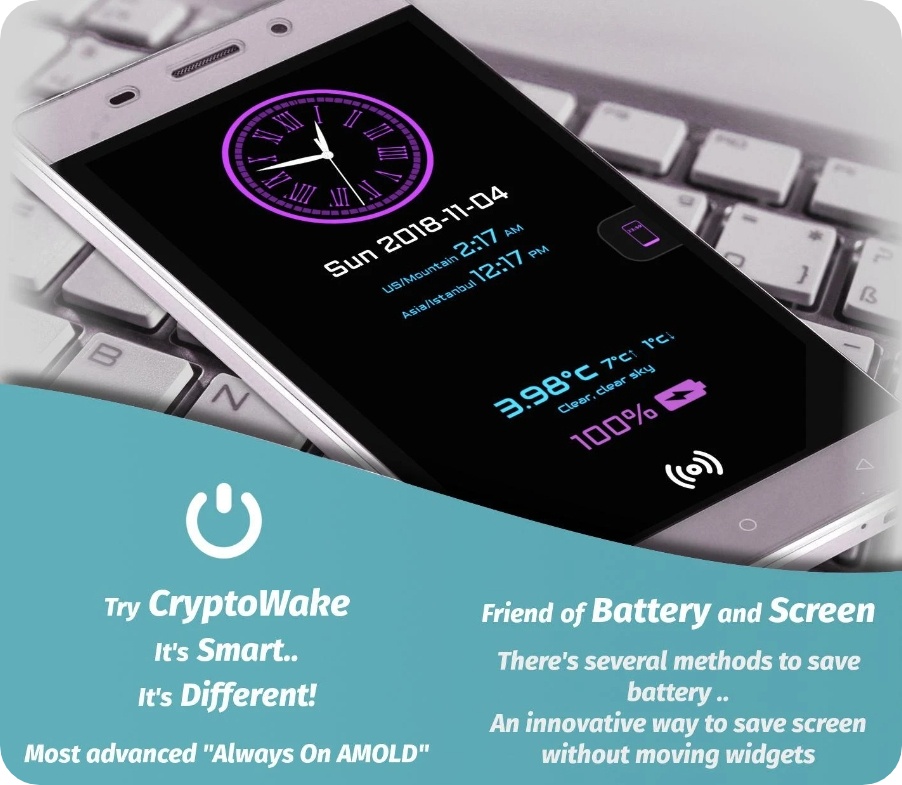 Always On Display
It's a handy app that lets you keep the time and your battery level displayed at all times, even when the phone is locked. No more picking it up to just have to check the time or battery.

The app is super easy to use too. It takes a double tap to wake your phone and when you're done, simply press the power button to turn it off. And best of all, the app gives you the option to turn the service on or off, so you're always in control.

But that's not all, folks! The app has a lot more cool tools for you to enjoy. Change the font size and shades to suit your style. Modify your clock display with analog or digital options. And if you ever need to conserve battery life, the automatic rules are there to help you out.

And did we mention the alerts? The app can display these too, so you never miss a beat. Plus, you get to choose whether to show them. You can truly adjust every little detail about it.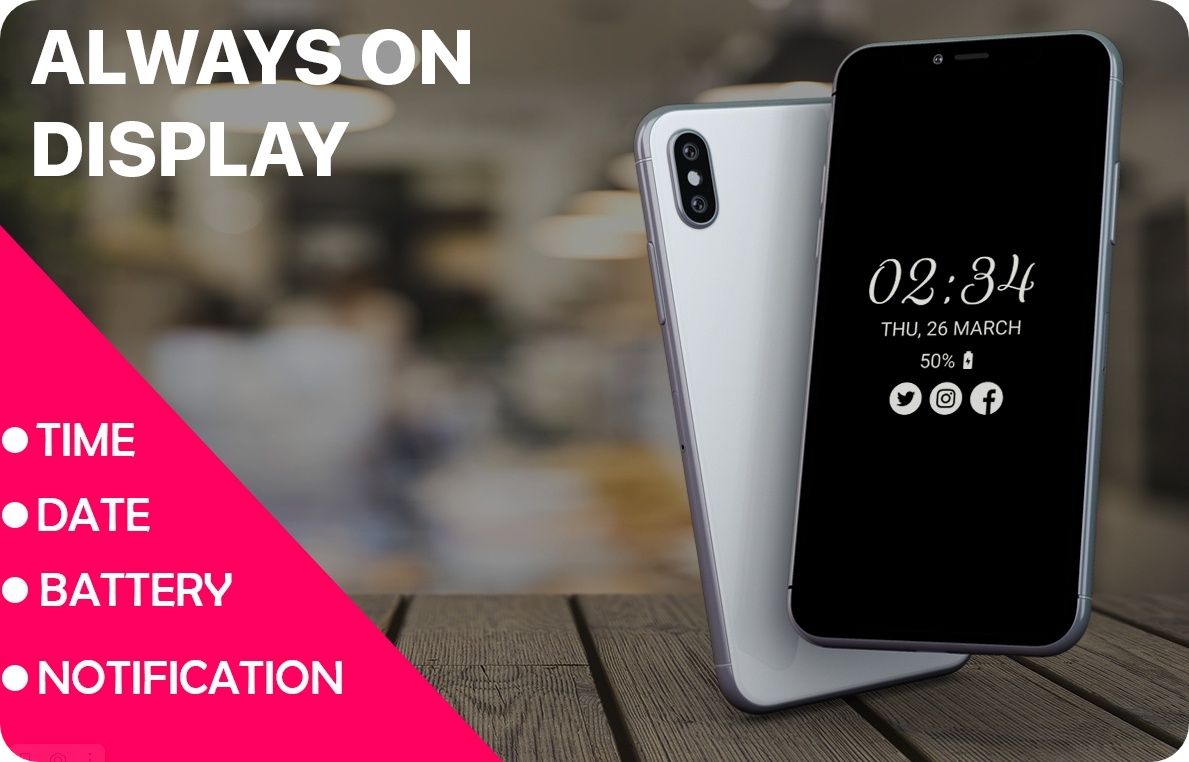 Mi: Always on Display
This app is here to ensure you can see all the alerts, even if your device is locked. The first thing that stands out about this one is the gradient bar that transitions through diverse shades depending on the time of day. It's like having a mini light show on your screen!
Plus, with the integrated rules feature, you can customize the start and end times of the gradient bar to fit your prefs. But the app isn't just pretty to look at, it's also incredibly functional. You'll get to view all the alerts, and weather forecasts, and even control your music without ever having to unlock the phone.
And for those times when you need to respond to a text right away, you can do that too, directly from the screen. What really sets this one apart, however, is the lvl of alterations offered. You can pick exactly which alerts you want to see, and even dismiss them if needed. And if you're worried about battery life, the app provides detailed info, so you can monitor the usage.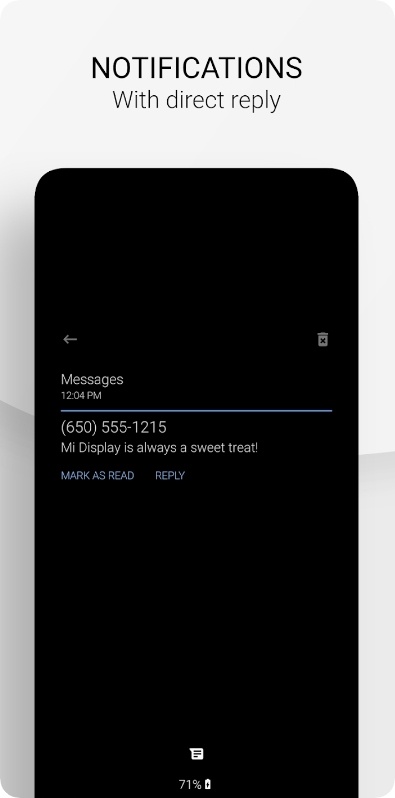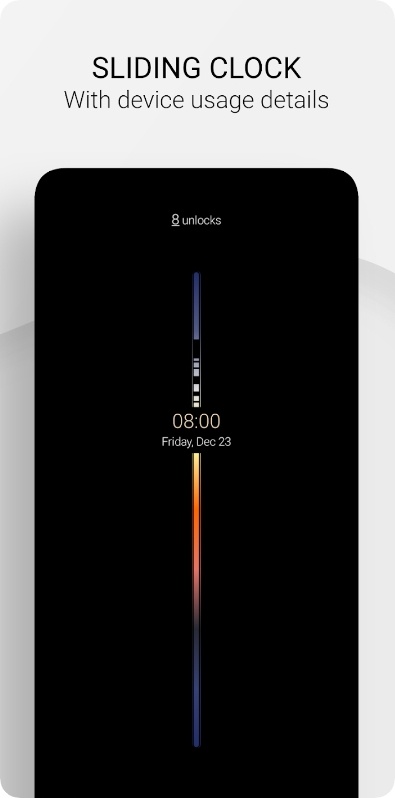 You may also check: 11 Free Chat GPT-4 Type Apps
Always ON
To wrap up, we have an app to decorate your display with. First of all, you have three clock options here: digital, analog, and even an emoji! And the modification options are endless. You can alter the font, its color, and bg to fit your vibe.
But the app doesn't stop there. You have the ability to view the battery percentage, adjust the brightness, and even set a stop delay time for the AOD screen. Plus, the music control lets you easily switch the tunes while your phone is locked.
And let's talk about the friendly UI. It's so simple to edit and after the clock to your exact liking. Plus, the AOD while charging make this app even more convenient. Prefer 24-hour format? The app can do it too.
What about an AOD vibration? It's covered as well. Every little detail is adjustable here, and you can switch things up with a few taps. The app doesn't affect the performance of your phone in any way, so no worries here.