Tired of trying on hairstyles and glasses to figure out what looks best on you? Have a feeling that none of the makeup tutorials you've tried look good on you? Well, you're in for a treat!
We've rounded up the best face shape detector apps for Android & iOS you could try. These apps can determine your face shape with just a selfie so that you can rock the most flattering looks effortlessly.
Some of these apps take a step further and detect your skin tone or even mood. They will eleven give you recs on hair and makeup that will flatter your features. Say bye to the guesswork and hello to your most stylish self. Let's get into it!
Hiface
Tired of endlessly searching for the perfect haircut or makeup look that will flatter your unique face shape? This app is here to help.
The mechanics of this one are beyond simple: take a quick snap and let the app do the rest. Within secs, you will have a detailed analysis of your face shape and tailored recs for the hairdos, glasses, and cosmetics that will light up your best attributes. And hey, if you've ever wondered which celeb you look like, this app will give you an answer too.
But it doesn't stop at that. This app has taken personalized beauty to a whole new level with its tailored style suggestions that are uniquely fit for your face. And with the ability to make a personal lookbook by saving the styles, you'll never be at a loss for inspo.
The real kicker, however, is the virtual try-ons for hairstyles, makeup, and aesthetic treatments. With this app, you can experiment with looks and products before making any commitments. And if you have any beauty or style questions, don't worry – their AI assistant is always on hand to provide reliable advice and guidance.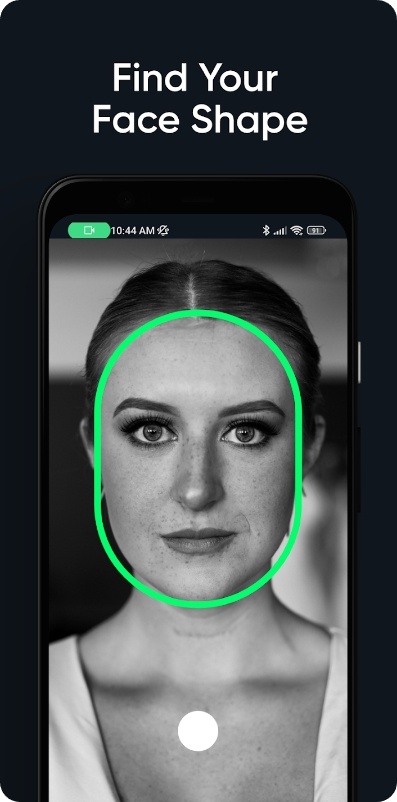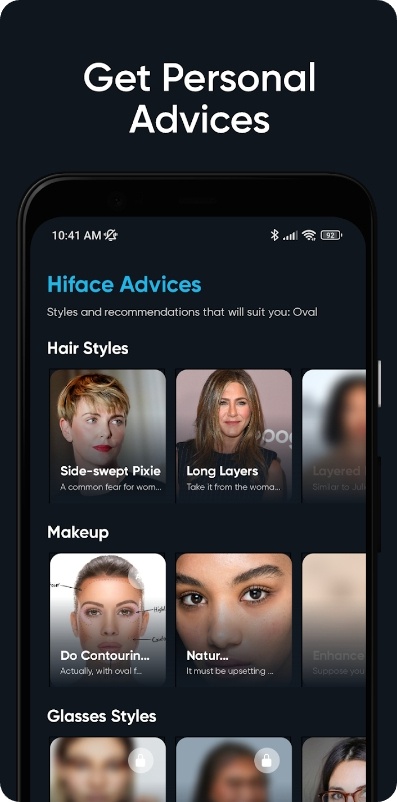 You may also like: 6 Best Foundation Match Apps
My Face Shape Meter
This nifty app takes all the guesswork out of determining your face shape. It can be a huge help when it comes to choosing the right haircut, makeup, and glasses. It's a gem for those wanting to enhance their appearance.
With just three simple steps, you can easily identify your face shape and make informed decisions about how to style your hair or choose the ideal pair of glasses. The app's UI makes it easy to upload a pic and get started right away.
Plus, the special contouring tool ensures that you get accurate measurements every time. Say bye to the frustration of trying on countless haircuts or glasses that just don't quite fit your face!
But the benefits don't end there. The app also lets you try on popular eyeglasses or sunglass frames that are specifically suited to your face shape. You can finally see how you look in those trendy aviator glasses before making a purchase.
And let's not forget the fun factor – playing around with hairstyles and glasses can be a blast! With this app, you can experiment to your heart's content until you find the ideal look. The shapes are not colored, though, these are only here to give you a reference.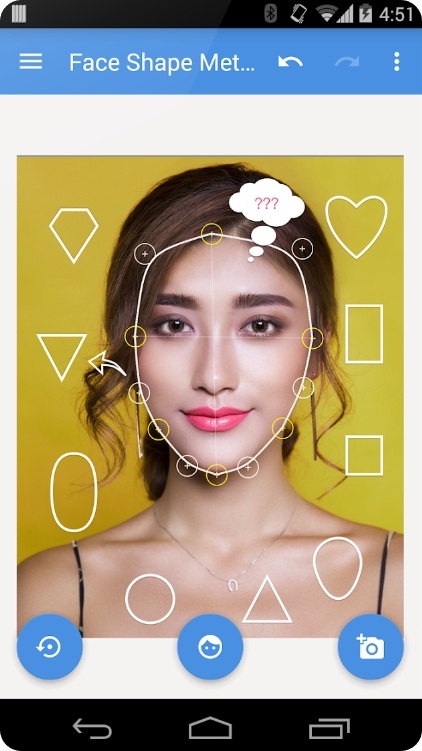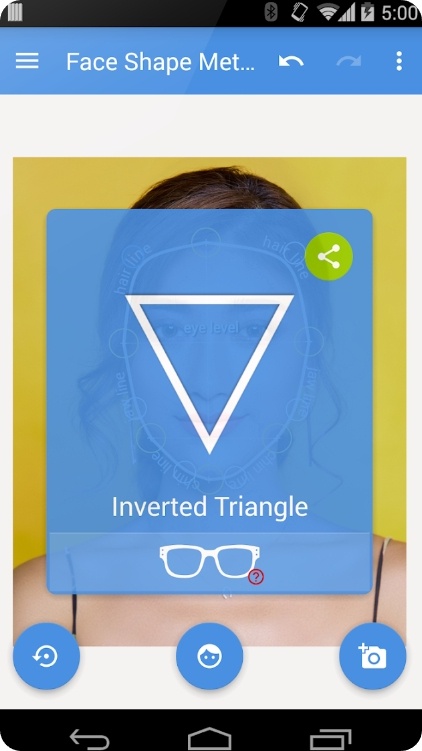 FACE YOURSELF
This app lets you do more than just learn about your face shape. It lets you make a full-on personality map. It uses advanced neural network tech to provide instant insights into your characteristics, making it not only informative but also entertaining.
You'll discover your spider pattern characteristics and learn if your Soul Characteristic leans towards being a leader, a pessimist, or whatever else. There are tons of things it can tell you, really, and some of these can be valuable insights. Just don't take it too personally. It's just an app, after all.
The app will also determine your face shape, but it won't give you styling tips or smth. It's more focused on using this info to help you learn about yourself emotionally. It's a treat for those seeking self-reflection and personal growth.
It comes with a light tone of voice, and it won't pressure you to believe everything it says. The app is only here to give you data-driven insights into personality traits, making it an invaluable tool for anyone wanting to understand themselves. It's free, and the ads there are fully bearable.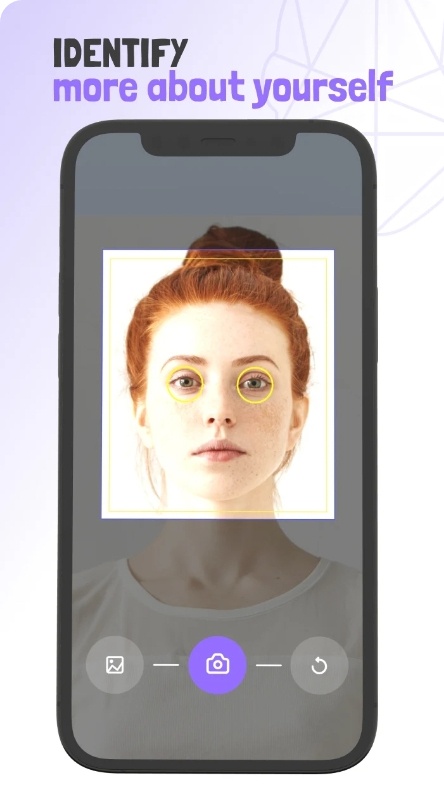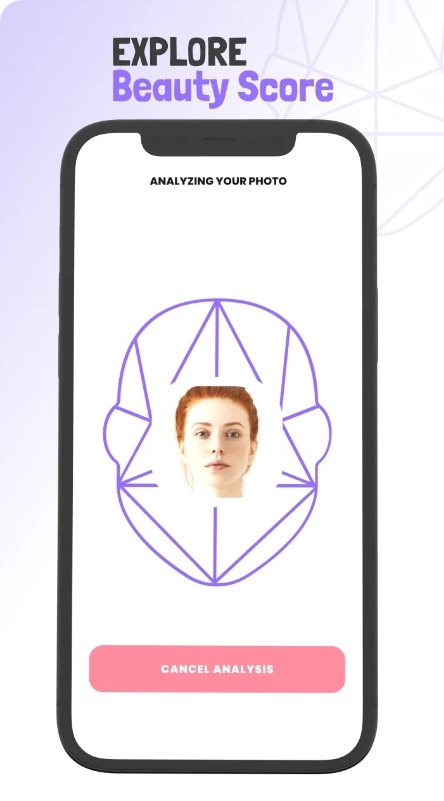 Check also: 9 Best Ethnicity Calculator Apps
Find Your Face Shape
It's an app that will help you learn what hairstyles suit your face more. The app is incredibly user-friendly and all you have to do is scan your face to identify your face shape in secs. It's that easy! The app gives you 6 basic shape options, and from there you can explore a multitude of hairstyles.
Not sure of what your face shape is? Don't worry, the app gives clear explanations and examples to help you determine your face shape. It's like having a personal stylist right at your fingertips!
What's great about this one is that it's not just a one-size-fits-all kind of deal. It offers adjustable tips for each individual shape, ensuring that you look your best. No matter if your face is round or oval, our app's got your back! It's loaded with options to accentuate your best features and keep you looking perfectly balanced and proportionate.
The app covers a vast scope of hairstyles that vary in length, color, and texture to give you endless options. Not only does it let you find an ideal one, but it also suggests the most flattering colors for your appearance.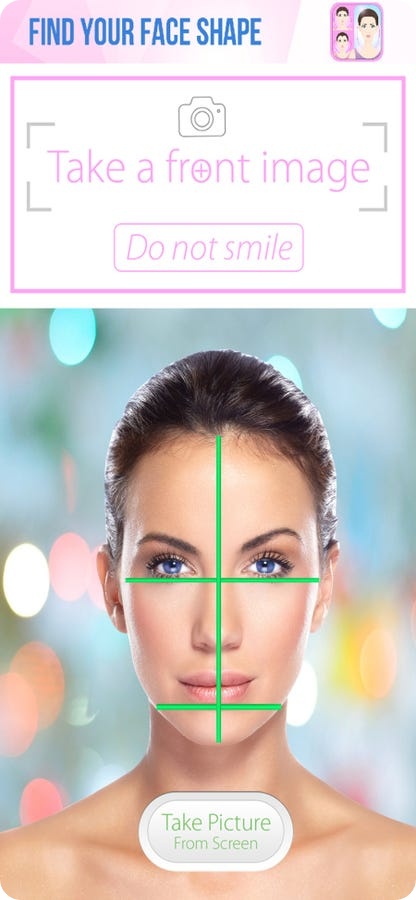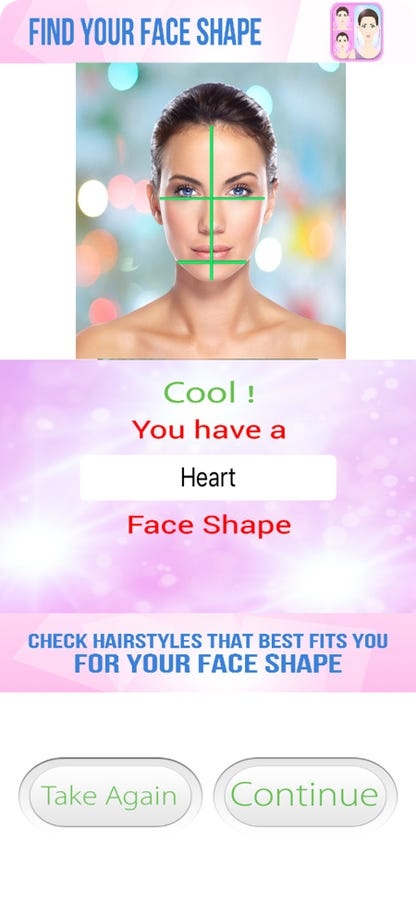 Face Analysis Test
Are you ever curious about the science behind what makes someone beautiful? Well, wonder no more! This app is here to examine your face's beauty with the power of AI and big data.
Let's break it down. You'll get an examination of your eyes, mouth, nose, and face shape to determine your overall beauty. And don't forget about skin analysis! This function uses AI and big data to analyze your skin condition, taking into account factors like acne, dark circles, and overall skin health.
But wait, it gets better! The app lets you compare your face's beauty to your pals'. Who doesn't love a little friendly competition? Plus, with the included face shape test, you'll get a deeper understanding of the unique characteristics of your facial structure.
But don't worry, you won't have to keep all this newfound knowledge to yourself. Share your results with pals and fam and see how they will react. It's a fun and informative way to learn more about your appearance.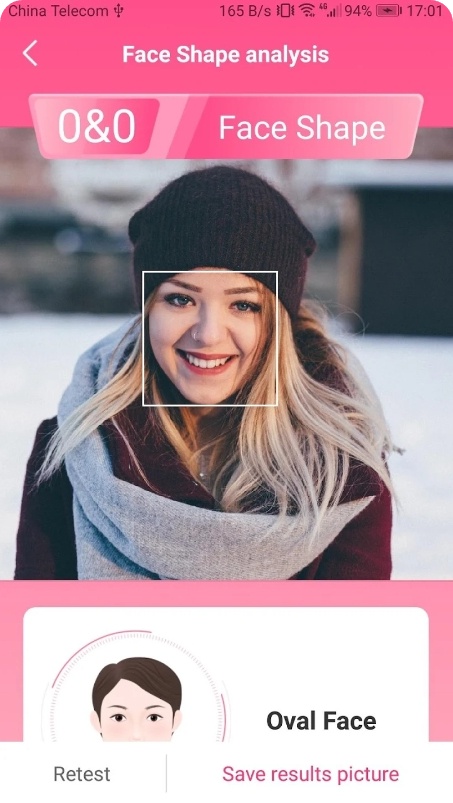 FaceBreak
That's an app that can identify your age, ancestry, and emotions just by analyzing your face. It's based on an AI system that is able to make precise predictions about your facial features. Should you fully trust it? No, the app is mainly here for fun.
Can it still identify your face shape rather accurately? Yeah, it fully delivers at this point. Want to know if your face is heart-shaped or pear-shaped? How about diamond or oblong? With just a few clicks, this app can give you detailed info on it.
As for the other tools, the app claims to be able to predict your emotions. Nothing special here, it can just tell if you're happy or sad. It can determine simple emotions like anger or surprise, but nothing is more complex than that. The entire mechanics is simple: just take a selfie and let the app do its magic.
The ancestry analysis is the least trustworthy of its tools, but you still can try it for fun. It gives a full breakdown of your heritage, which can be at least entertaining to read about.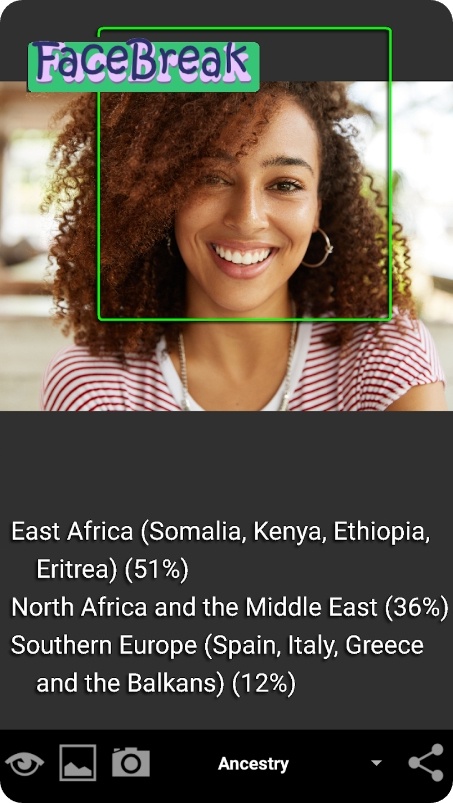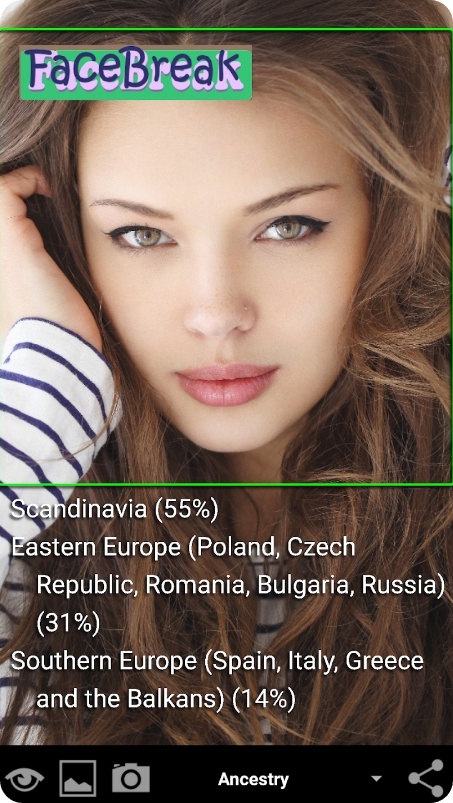 You may also check: 5 Best MakeUp Discount Apps
Facetopo
Let's be real, we've all followed makeup tutorials that just don't do justice to our facial features. And that's what this app is here for: to help you learn about your fave shape and makeup techniques that will flatter it.
The technology behind it marvels at revealing your individual facial geometry through a 3D face map and generates a personalized makeup map. But this app isn't just a one-trick pony; it gives pro makeup application techniques that are tailor-made for your facial shape. Say bye to blindly following tutorials that don't take your features into account. With this app, you're the star of your own show, and the makeup demo follows along with you step-by-step.
Not only is this app convenient for DIY makeup buffs, but it's also great for pro makeup artists. By generating a map for each client, you can offer highly customized and pro services that cater to their features and leave them feeling like a celebrity.
Overall, this app is a gem for those who want to know about their facial geometry. And with the right approach, it can be a game-changer for the makeup industry.