Makeup has become a rapidly developing field that is known all over the world. Bloggers have themed channels, makeup artists are the main characters in TV series. Even cartoon characters learn how to create delightful makeup.
Makeup has become part of almost all areas of our lives and mobile games are no exception. We have reviewed the best make up games that will give you an unforgettable experience.
Do you want more fashion games? Then try these best shopping mall girl games for Android & iOS.
Candy Makeup Beauty Game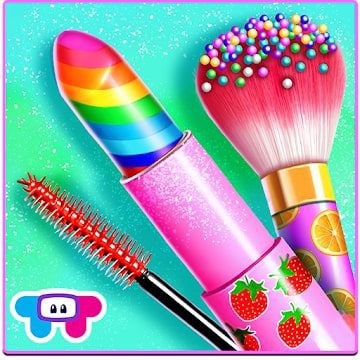 Candy Makeup Beauty Game will give its players an unforgettable experience and a great makeup experience.
You will have to decorate your character's face with sweets like cotton candy, lollipops, and sweet icing. At the same time, players will have access to professional documents for the creation of makeup.
Choose the appropriate sweets to decorate your hair. Also in this game, you will learn how to make characters unusual manicures from the same materials. Create jewelry from candy and put them on virtual clients.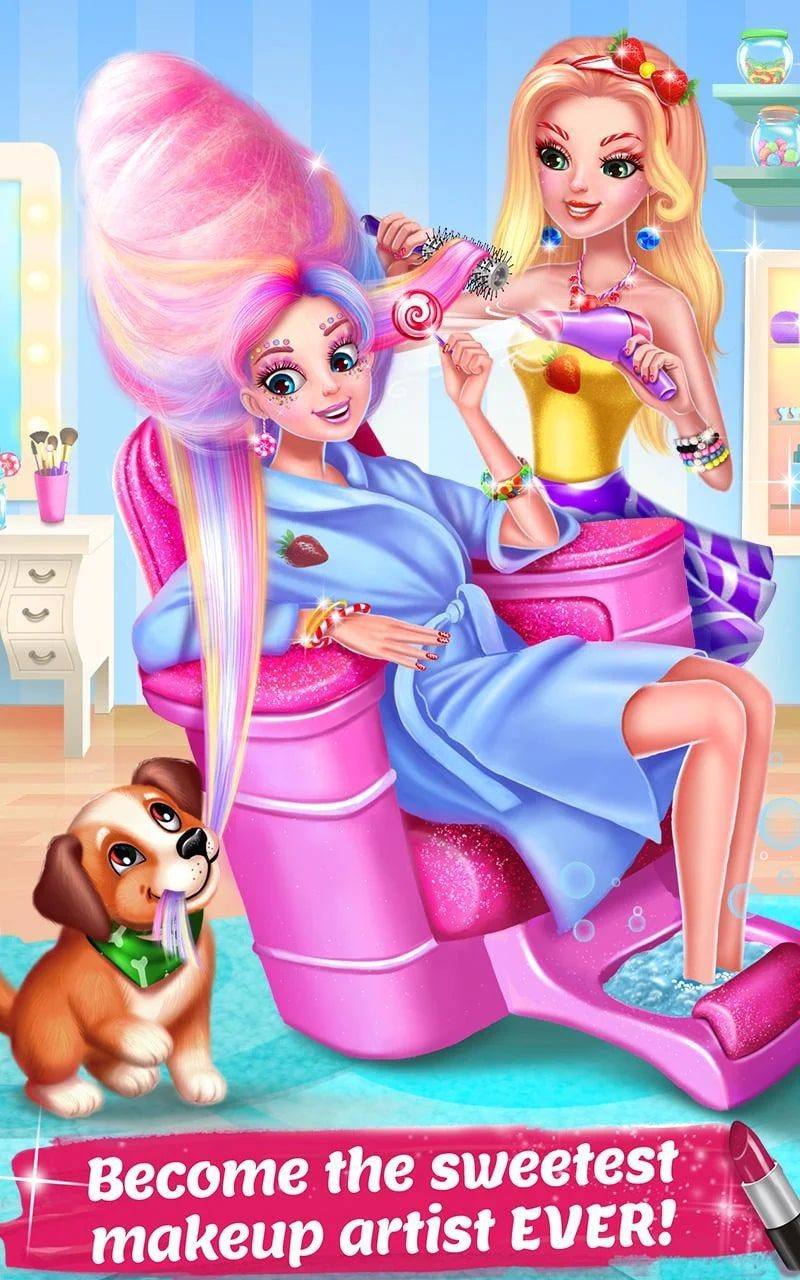 This game has a nice design and a bright appearance. It is free and does not contain ads, so it is ideal for children.


You may also like: 11 Best Love Story Games for Android & iOS
Wedding Day Makeup Artist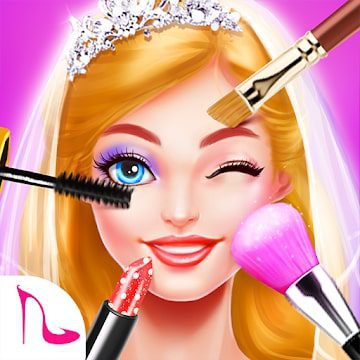 In Wedding Day Makeup Artist you have to prepare the main character Jennifer for the upcoming ceremony.
First of all, arrange a SPA for her face and hands. By the way, here you can also make a manicure.
Then proceed to make-up, for which all the necessary tools will be available. They are presented in the form of interactive tools.
After the makeup, you need to choose the hairstyle and the perfect wedding dress with a veil. Create an invitation card that will be an exact reflection of your style.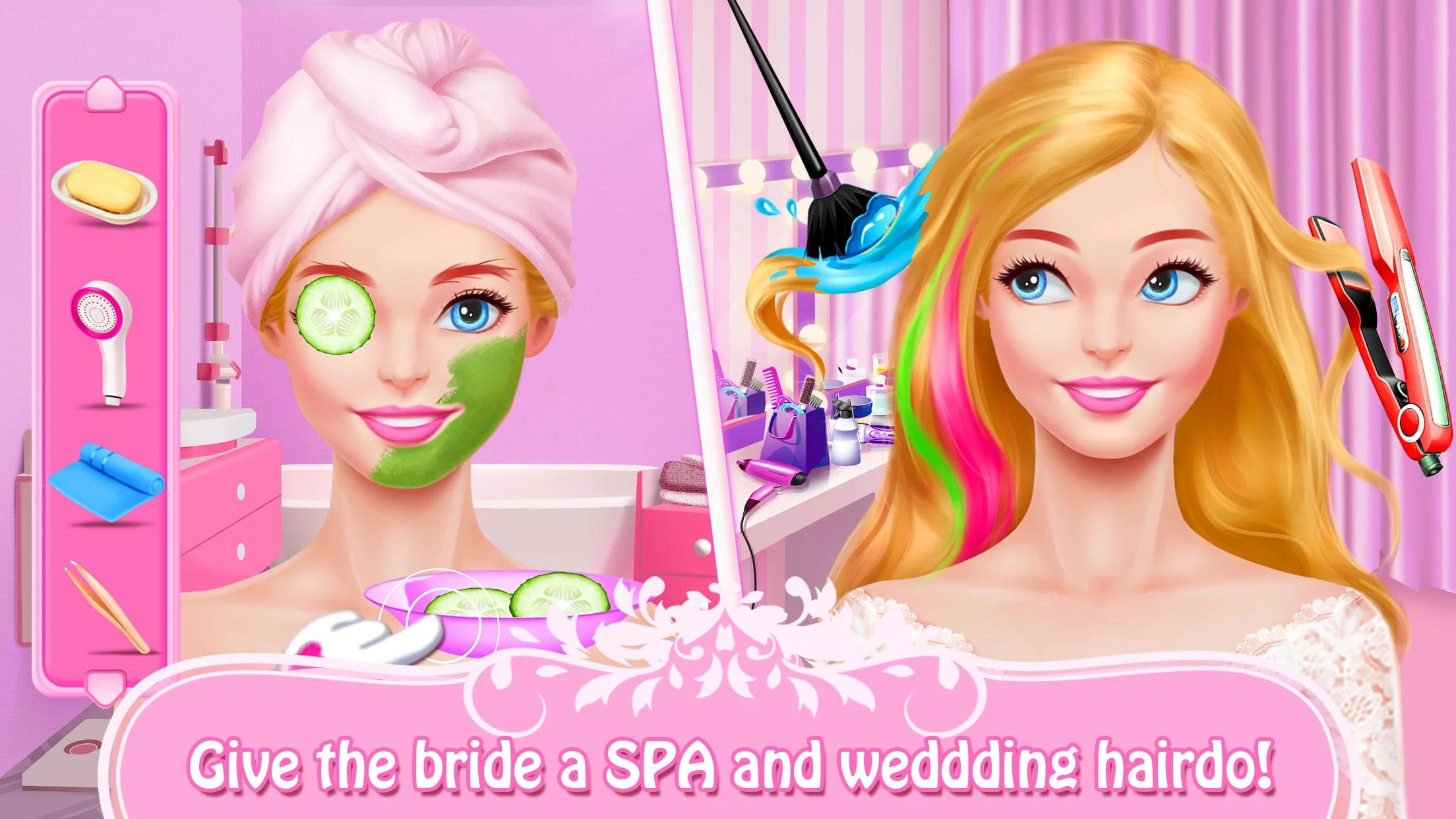 After all the actions are performed, you will go to the photoshoot, where five amazing backgrounds will be available.


My First Makeover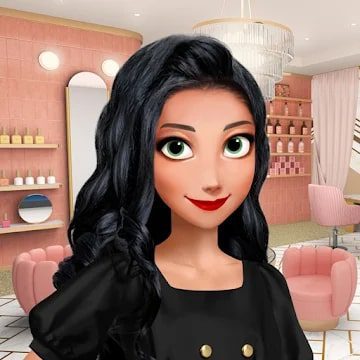 In My First Makeover, you will meet new clients who urgently need a makeover.
You'll have to choose the best hairstyle and fashionable clothes, and most importantly, you'll have to create a unique makeover. All clients have different goals, so you need to adapt quickly.
You will be presented with many outfits and hairstyles to choose from. The final stage will be the creation of makeup, which will be the main part of the created image.
The peculiarity of this game is that you can transform the interior of your salon.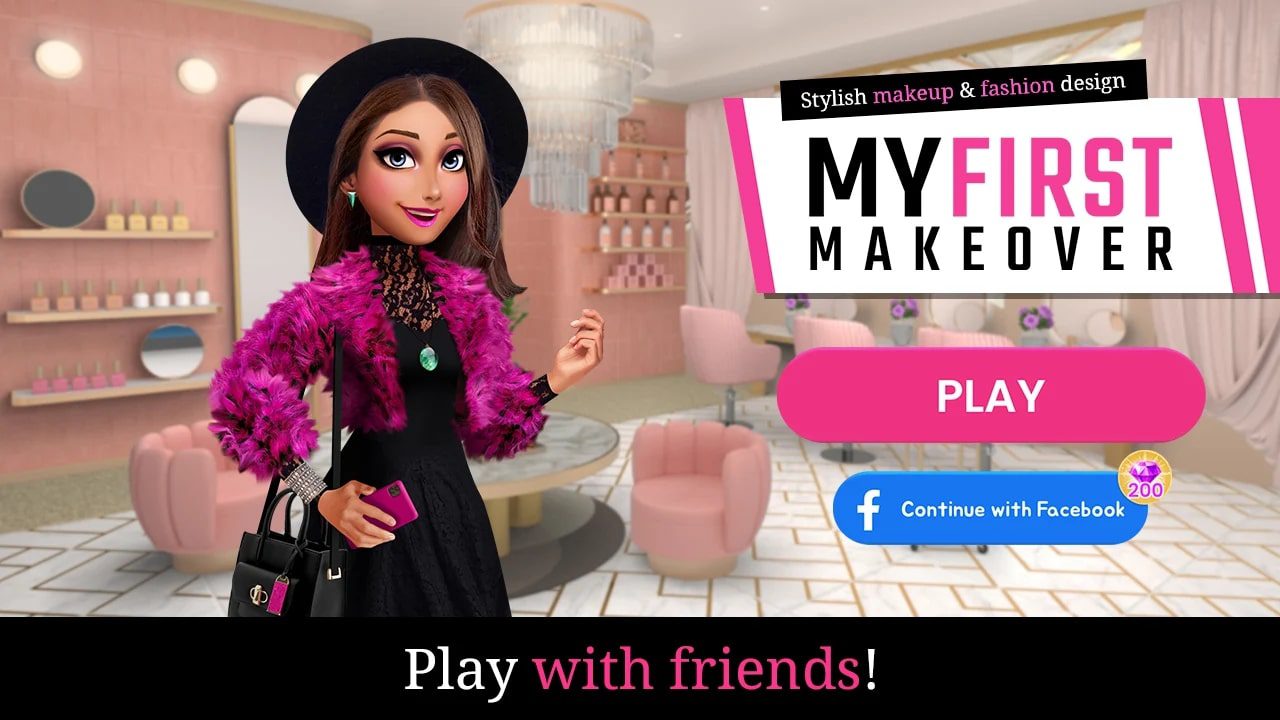 To get extra experience and tools, solve fascinating puzzles. You can save the finished image to create your own avatar. It is worth noting that your entire gameplay will be saved.


Project Makeover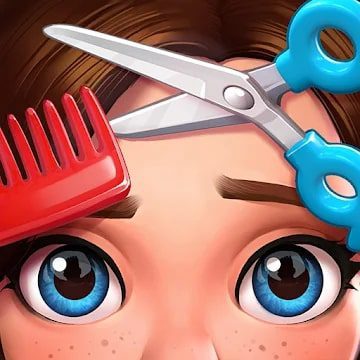 In Project Makeover you have to create a stylish look for each heroine. The gameplay consists of the fact that you collect three in a row and through this, you earn game money.
With their help, it is possible to remake the interior and change the appearance of the hero.
All the characters are poor, such that does not take care of themselves, and you have a task to transform them and change their living conditions.
Collecting different blocks in the way of three in a row, you pass the level, so you get money to change the interior of the appearance of the character.
Also, you can change the personality and appearance of your main character. The important feature is that there is a story. For every change you make to your character's appearance, you are told a story, or given a rating for your clothes.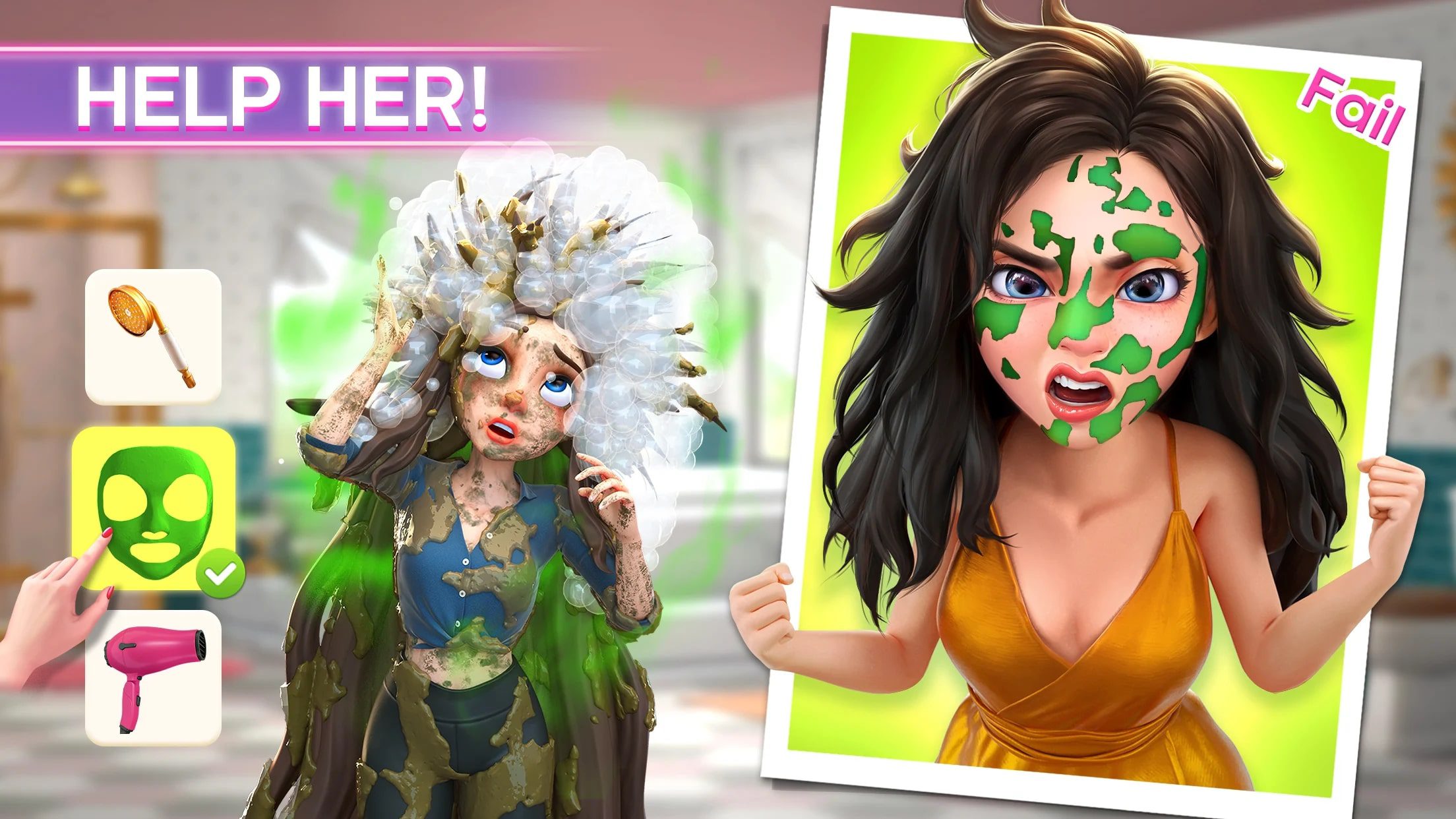 Then there are friends who can ask you for lives, just like you ask them for lives. These lives are needed to pass levels. If you do not pass, a life is lost. In the settings, you can change your name, language, turn on or off music, sounds, and notifications.


Makeup kit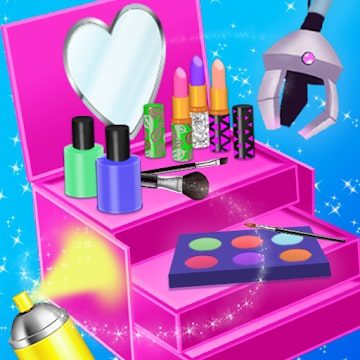 Makeup kit is a game for real young makeup artists who love to do different makeups and change their faces with bright colors and accents.
In this app, you can try different transformations, choosing cosmetics and the way they are applied according to the occasion. Make day, evening, holiday, and wedding makeup.
How this will combine colors and harmonize with a particular facial structure – is up to the player. In addition to cosmetics, you can also choose the color of nail polish and even clothes to make up a complete image.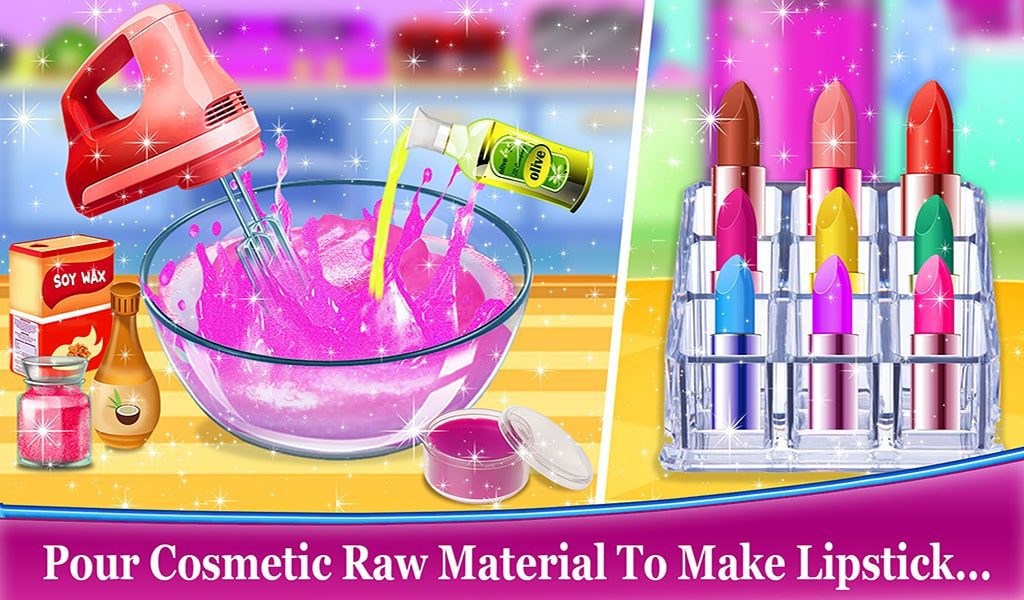 In the game, you can interact with different characters that need to do makeup. The models will have different facial oval, eyes, nose, mouth shapes – to create a harmonious image, the makeup artist needs to take it all into account.

Rich Girl Mall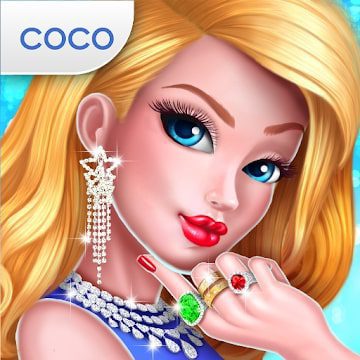 In Rich Girl Mall you need to find an image for a well-to-do girl.
You can update your closet in five expensive boutiques, change your hair in a hairdresser's, and apply makeup in two beauty salons.
After changing the image can compete with other characters in the fashion show or take part in a professional photoshoot.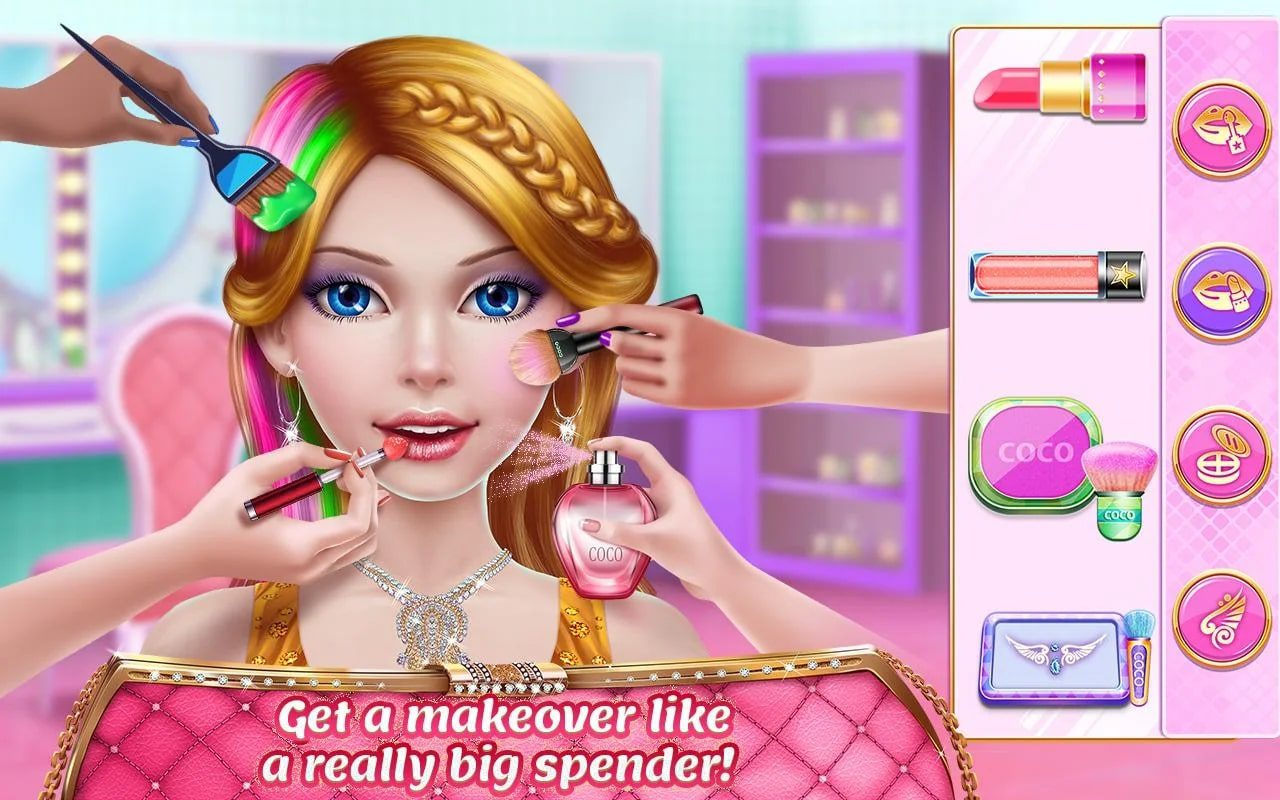 For each action in the game issued points, the number of which affects the position of the player in the rankings. Thus, interest in the game is maintained for a long time.


You may also like: 11 Best Games Like Movie Star Planet
Super Stylist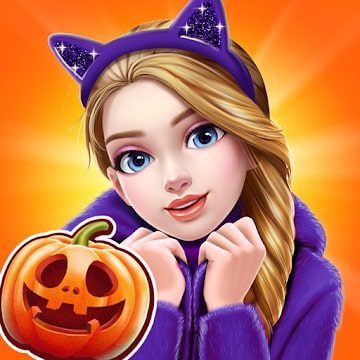 The essence of the game Super Stylist: Makeover Guru is that the famous stylist is approached by celebrities to create the image.
They have certain wishes that you have to fulfill. The completion of tasks gives experience and increases the level of the game.
At each level open new catalogs with clothes and shoes, as well as a new hero.
To create a unique makeup there is a large set of tools. You can use ready variants or come up with your own unique style.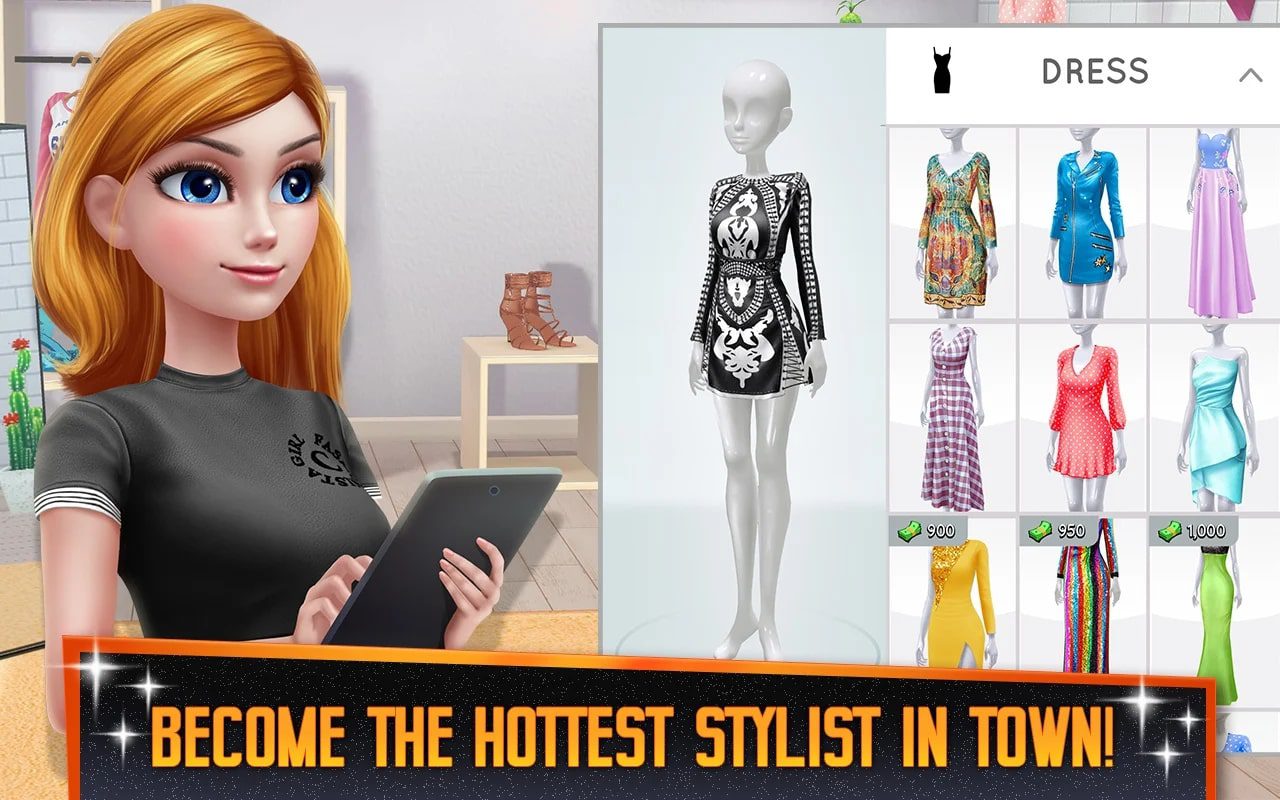 Also in the game sometimes there are events that are limited by time. For their fulfillment, you can get exclusive clothes or accessories.


Fashion Show Makeover
Fashion Show Makeover is a virtual salon in which you will create a new style for your character.
You will be able to create a style for young fashionistas to train your taste and your inner fashion designer genius.
Fashionable hairstyles and various clothing categories, accessories, and makeup options are available.
You can decorate with eyes, irises, eyebrows, blush, tattoos, piercings, and more. Most items exist in several colors, so you can find the right item for any style.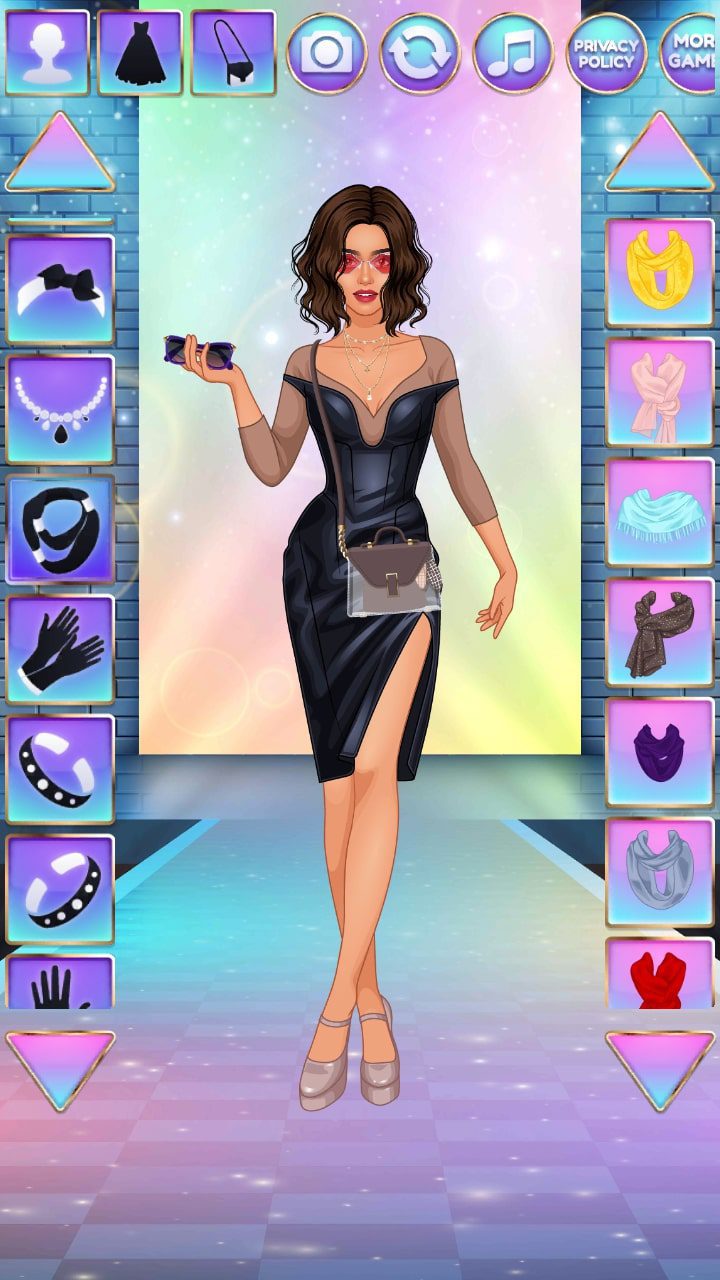 After you are finished setting up the clothes for the model, you can take a screenshot with the camera button.

Covet Fashion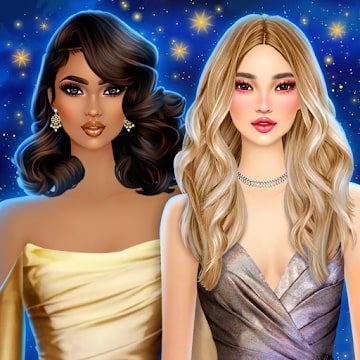 Covet fashion is a game where you need to dress up models for various events. You need to dress up models in the game to complete tasks.
Every day in the tab "Limited time" a certain number of tasks opens. To perform them, you need to create a certain image. Models, by the way, you can also choose.
Each level opens a certain number of hairstyles and faces. You have to choose outfits, create unique makeup and pick up hairstyles.
As you level up, you'll have new tools. Each of your looks is rated on a five-star scale. The higher the score, the greater the prize you receive.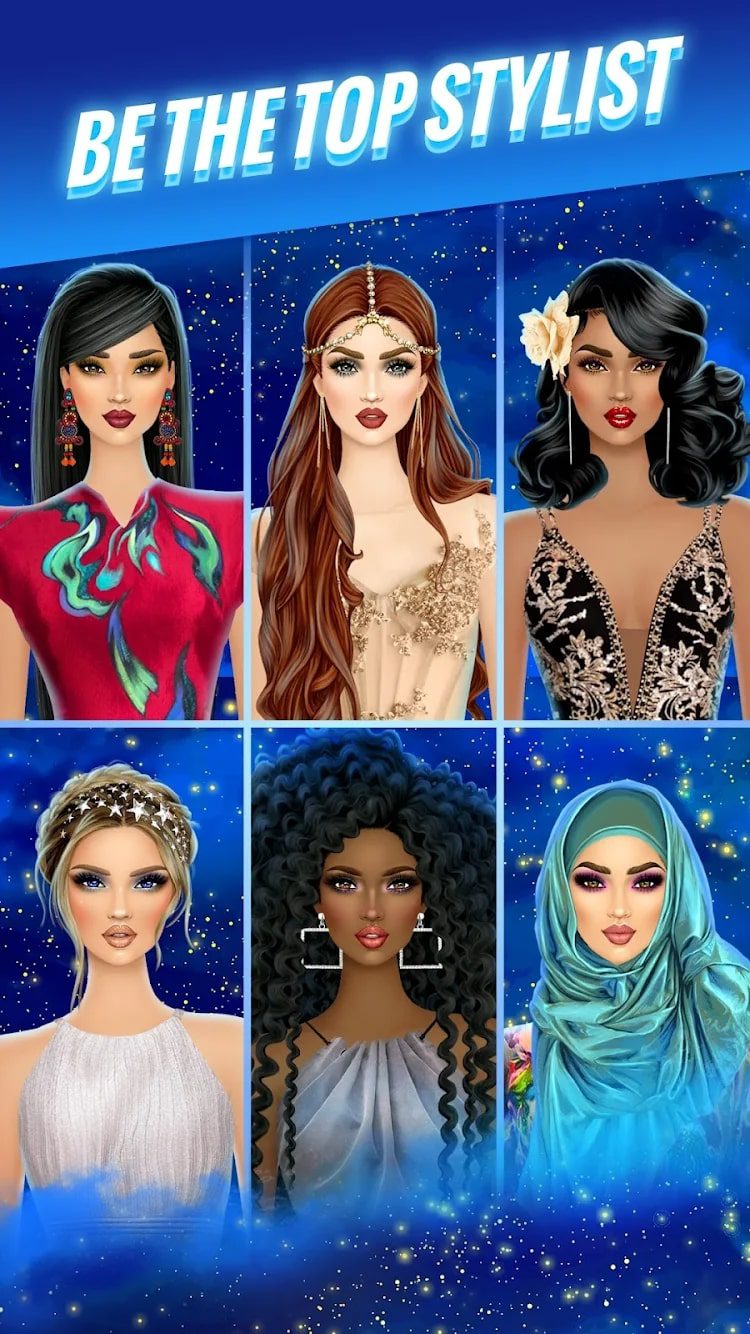 The images are judged by the regular players. You can also take part in the voting, where you have to choose the more appropriate image out of the two.


Glamm'd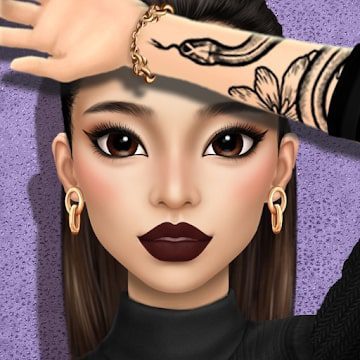 Glamm'd is a stylish, modern game in which you will conquer the world of fashion.
You will travel around the world, getting acquainted with unique styles and makeup.
First of all, you need to create your own unique model. Choose your skin tone, hair color, and hairstyle.
Put together an attractive outfit and surprise the other players. For your virtual model, you will have to create a unique makeup. To do this there is a huge variety of tools. The image can pick up stylish accessories.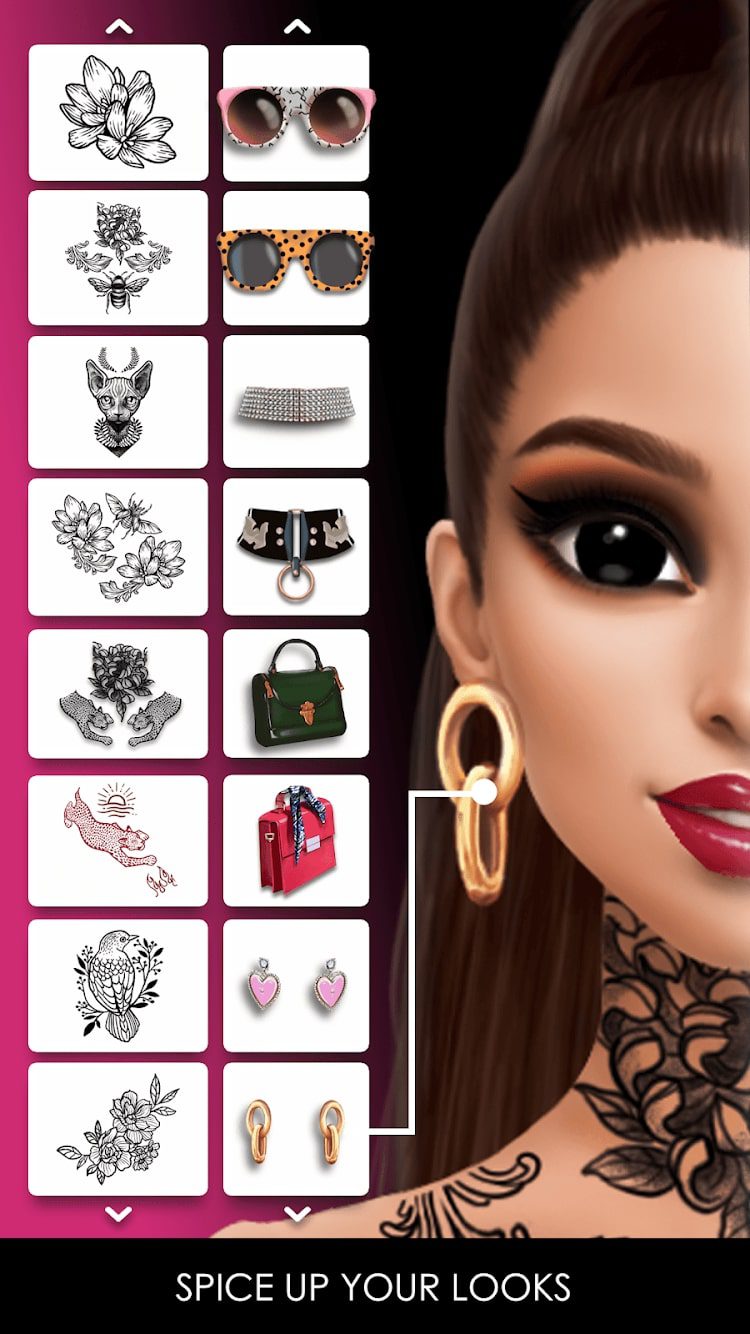 Besides, you can compete with other players. This game has its own social networks, which you can get acquainted with right in the game.


You may also like: 11 Best Harem Games for Android & iOS
Pocket Styler: Fashion Stars
The game is for those who love makeup and fashionable clothes. Each user will become a trendsetter of world-famous fashion.
You will compete with other users for the title of a beauty queen. Must urgently go shopping and replenish an assortment of clothes, shoes, hats, and accessories.
The image will complement the hair and makeup. This outing will be unique. You can vote for the images you like and conquer the rating tables on your own.
The top step of the social ladder is a trendsetter. The collection of clothes and accessories is constantly updated. Hundreds of hair and makeup styles are available. Fashion shows and social events await participation.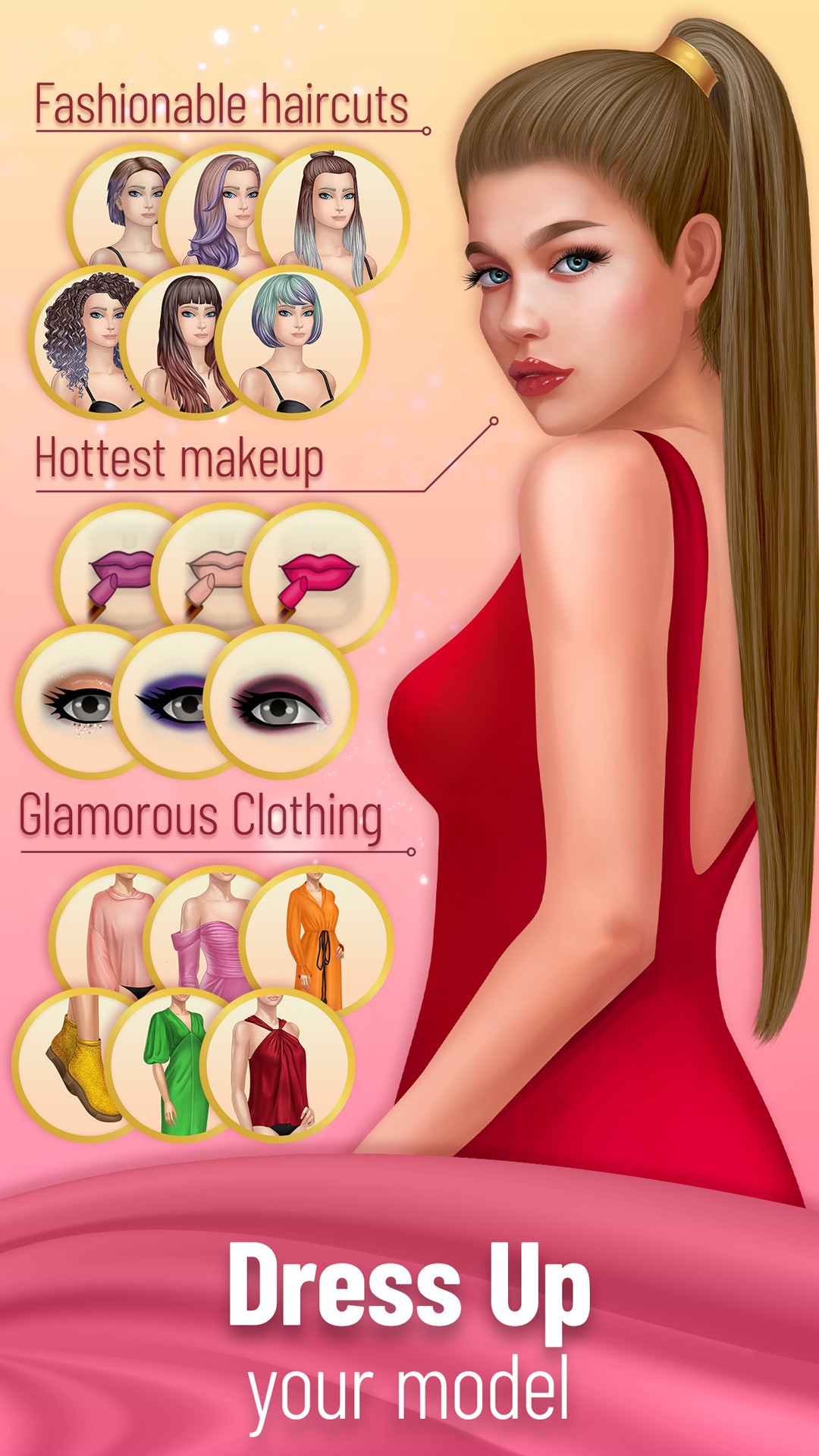 The world of design will become close to each user. The bright interface will provide a full immersion in the game world.