Searching for various objects has long been a well-known genre among mobile games. This process captivates for many hours, as many games offer special rewards for achieving certain goals.
Special popularity began to gain games in search of various creatures, which makes this genre even more interesting. These creatures behave as if they exist in real life, especially if the game has an augmented reality mode.
These best creature collecting games have a lot of such advantages so you definitely should try them.
For all mobile games fans, we also recommend these best games like Terraria for Android & iOS.
Dragon Mania Legends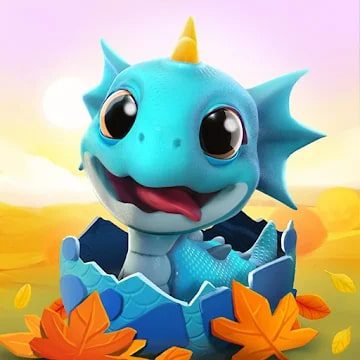 Dragon Mania Legends is an awesome game where adventures await you. Help the dragons, because their city was destroyed by the evil Vikings and all hope is only on you.
Breathe life into your charges and prepare them to defend their land, teach them the skill of battle. Your main goal in Dragon Mania Legends is to restore your homeland and rebuild your dragon city.
Take care of all the dragons and raise them into brave warriors who will fight back against the Vikings. This is a military and economic strategy in the fantasy genre. Visit an amazing world, a haven for dragons.
Unfortunately, the world has fallen on hard times, and dangerous enemies have come to destroy. The terrible Viking army knows no mercy, nor are they used to plunder, destroy and kill. Now you are the hope of dragons and your main task is to recreate a great dragon empire.
It's not an easy task, so you have to start immediately and everything begins with small steps. You'll start by building basic structures and nurturing young, ordinary dragons.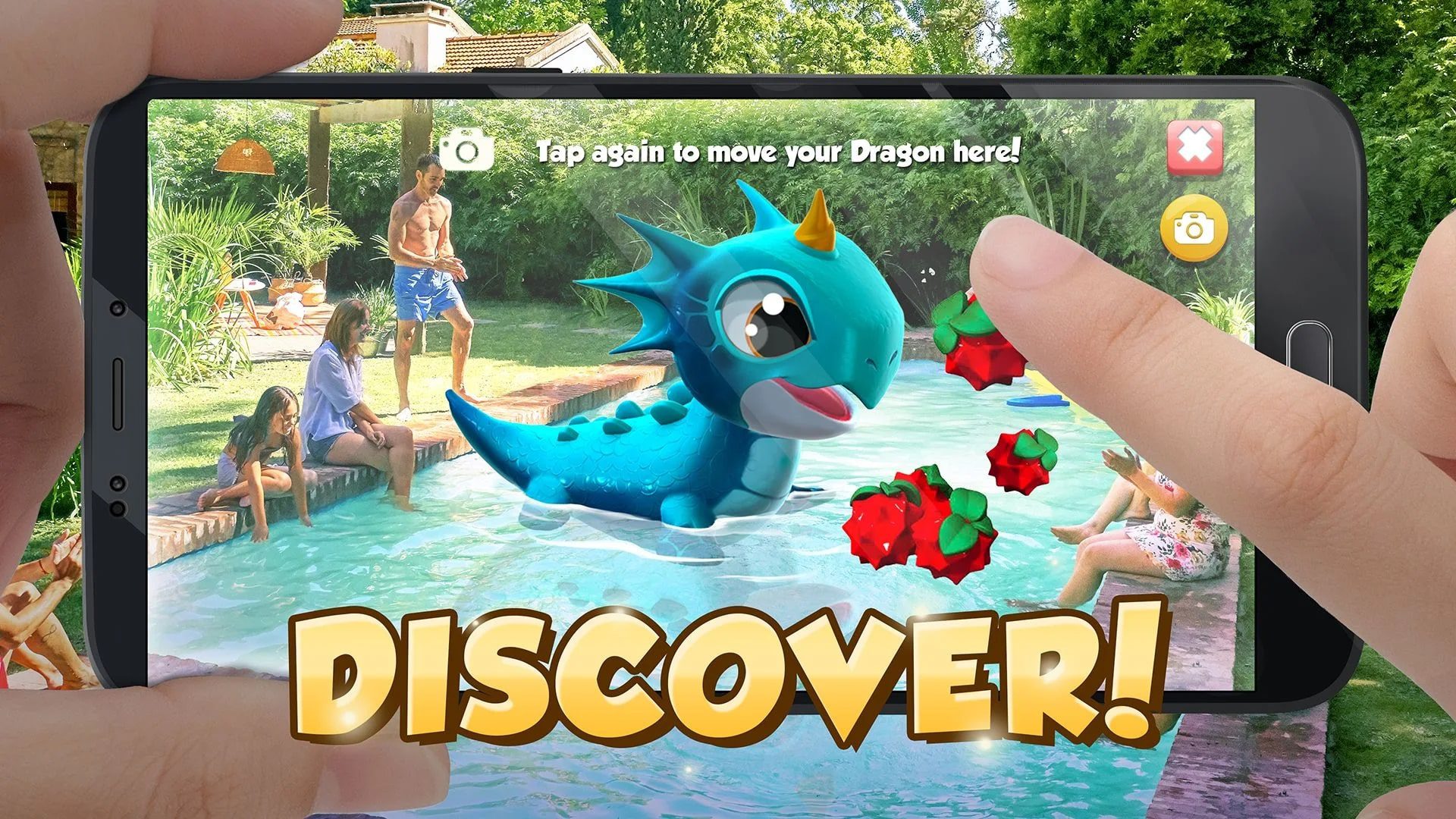 As you progress through the game and complete missions, you'll learn how to develop your dragons and cross them. Then you'll achieve unique creatures with incredible strength and abilities.


You may also like: 11 Best Games Like Final Fantasy for Android & iOS
My Singing Monsters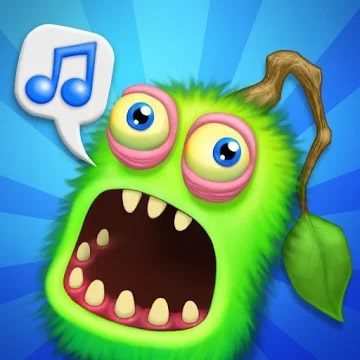 My Singing Monsters attracts players from all over the world, regardless of age or social status. Charming monsters, which must be conducted, not only sing, but also dance.
To assemble a full orchestra of monsters, the player must start the game and correctly dispose of the first gift of the game – a singing monster.
The pet must be placed on one of the seven available islands. Increasing the level of singing the monster directly depends on the amount of food and gifts given.
Pet will gladly thank his master with gold coins, which will be needed when buying the next monster.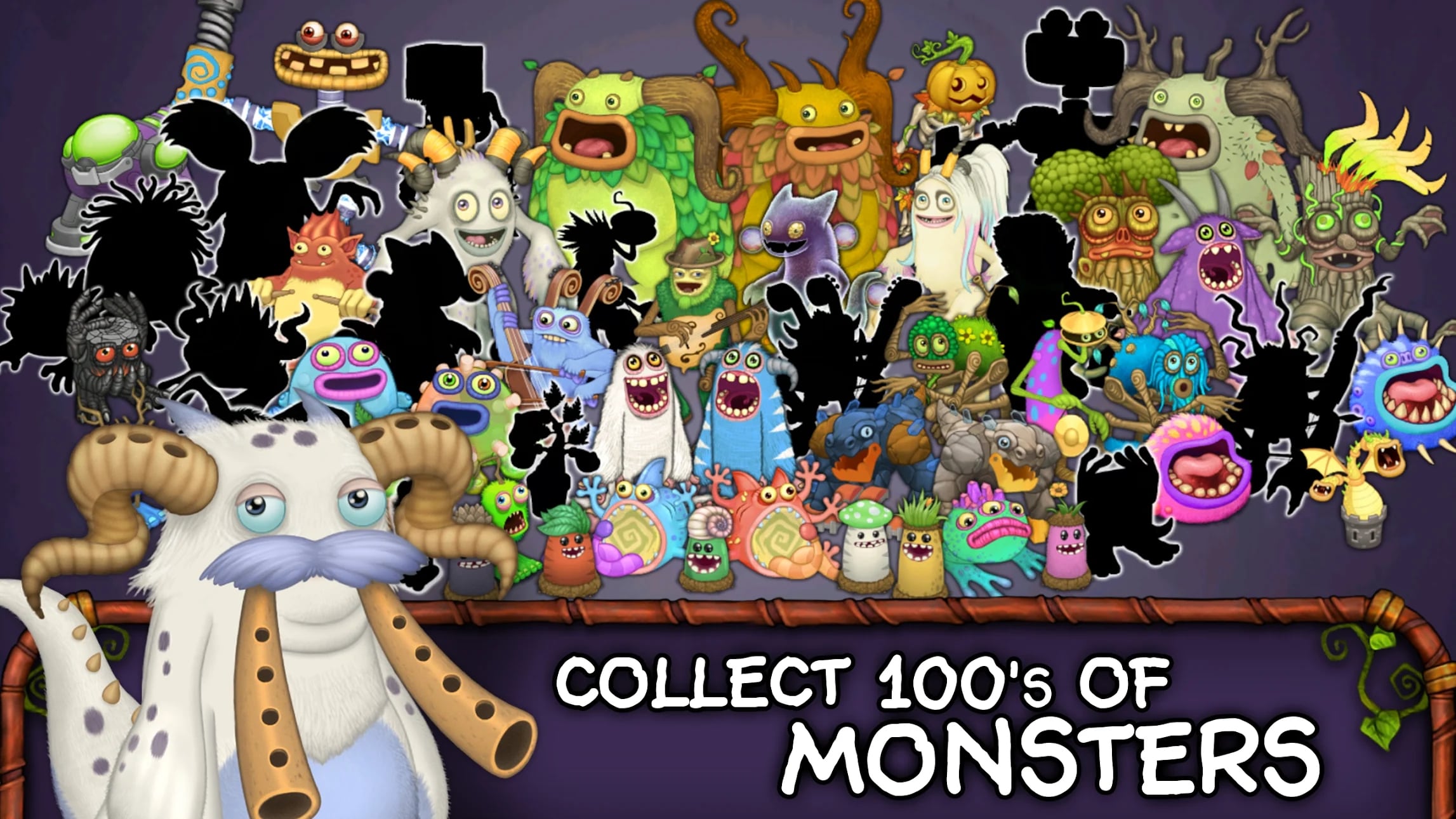 A large company of unusual musicians will make more melodious sounds and begin to multiply. Each island is different with its own song and scenery. Building a monster castle allows the player to enjoy a more melodic-sounding song and increases the profitability of the pet.


Rick and Morty: Pocket Mortys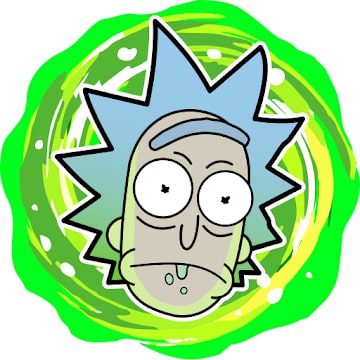 Pocket Mortys is an interesting game with some RPG elements, based on the famous Rick and Morty series.
The main character of the game is a mad scientist Rick, who travels through time and space with his portal device. Rick transports his wielder to parallel universes and even into other people's dreams.
A secondary character is Morty. He is Rick's loyal assistant and later one of the key figures in many incarnations. Opponents of the heroes are cloned Morty in aggregate numbers of up to 70 copies.
The goal of the game is to assemble Morty's team to lure as many clones to the good side as possible and challenge the most prominent players with them. It is possible to do this by introducing a special chip from a parallel world into Morty.
You can collect all sorts of bonuses and upgrades in the levels. Various medications and laboratories are used to strengthen existing team members.
There is a system of virtual money, for which you can also fix your health or buy something new. Each of the converted Morty will take part in one or another battle, which is determined by the user.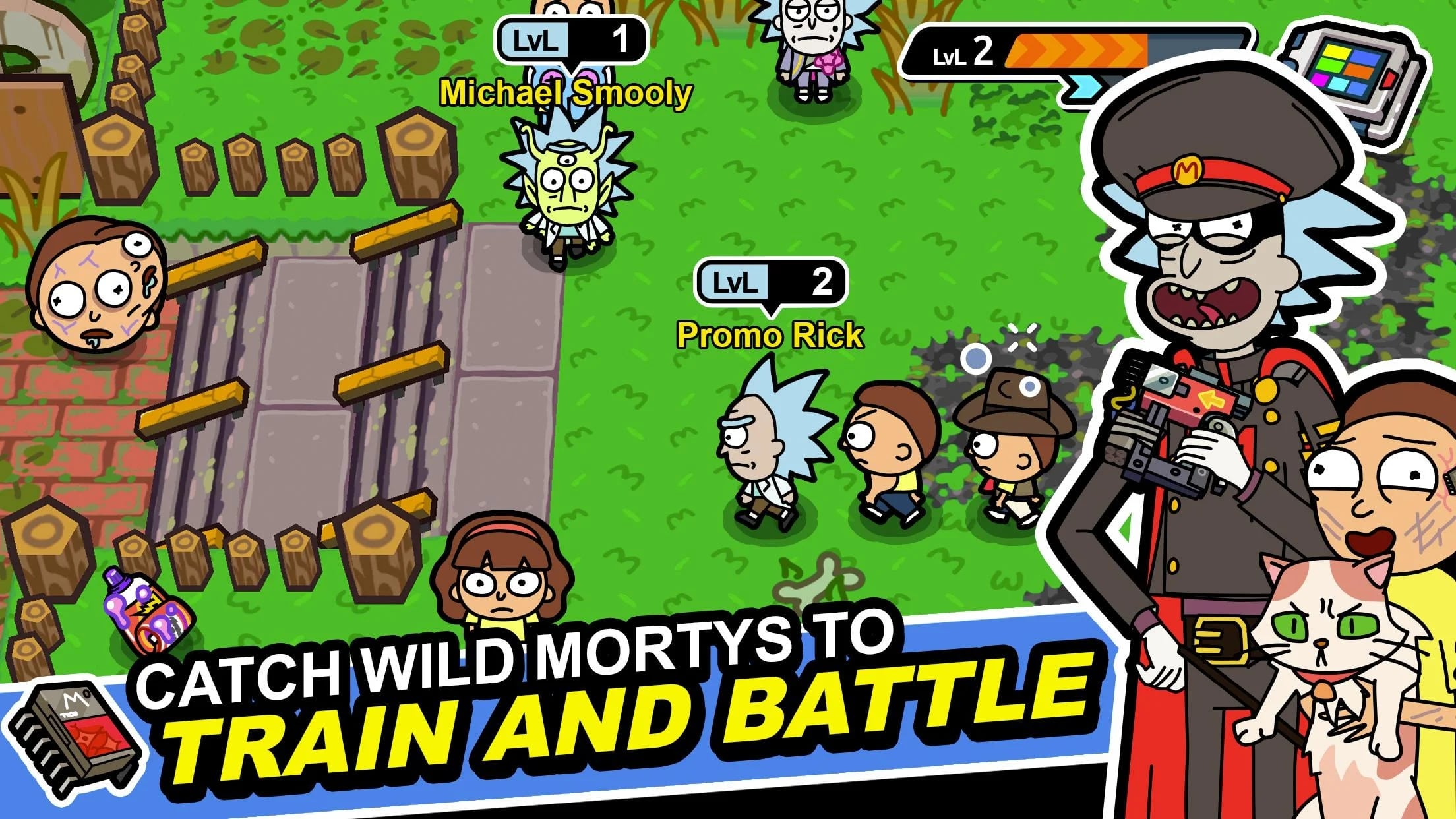 The player also controls when and to what extent the character should be healed. Other characters from the famous animated series are to be encountered in the future story.


Monster Legends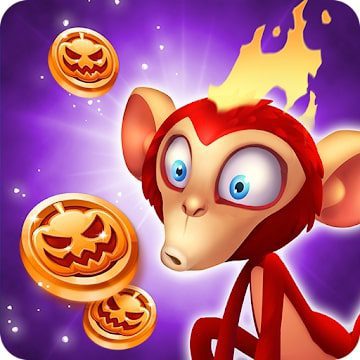 In the game Monster Legends, the strategist's job is to tame the legendary mighty beasts and try to create unique new species. Grow, train your wards, and go to battle in the Monster Arena.
This is a great turn-based RPG with strategy elements. This game is a joy to play with its uniqueness and storyline. Fairy tale characters are waiting for you here.
Try on the role of a powerful mage who, to protect the kingdom, opened a portal and monsters crawled out of it. That's the price the wizard paid to prevent the attack and avoid taking the castle.
Now you need to take back the kingdom, and it's a long and dangerous road. The game is based on the principle of cards. Assemble your team and free the world from the invaders. Each player has his own skills and strokes.
The plot of this game reflects all of its genres. Over the kingdom is threatened. To protect the inhabitants will have to go to very extreme and dangerous measures. You need to open a portal that leads to a mysterious continent, where everyone would wait out the hardships of war.
The teleportation didn't go according to plan, and all the inhabitants turned into monsters. But that's just one of the problems. After all, all those monster residents teleported to the mainland.
Yet, it turned out to be not safe at all there, as it is inhabited by hostile monsters. Create an army and protect the people.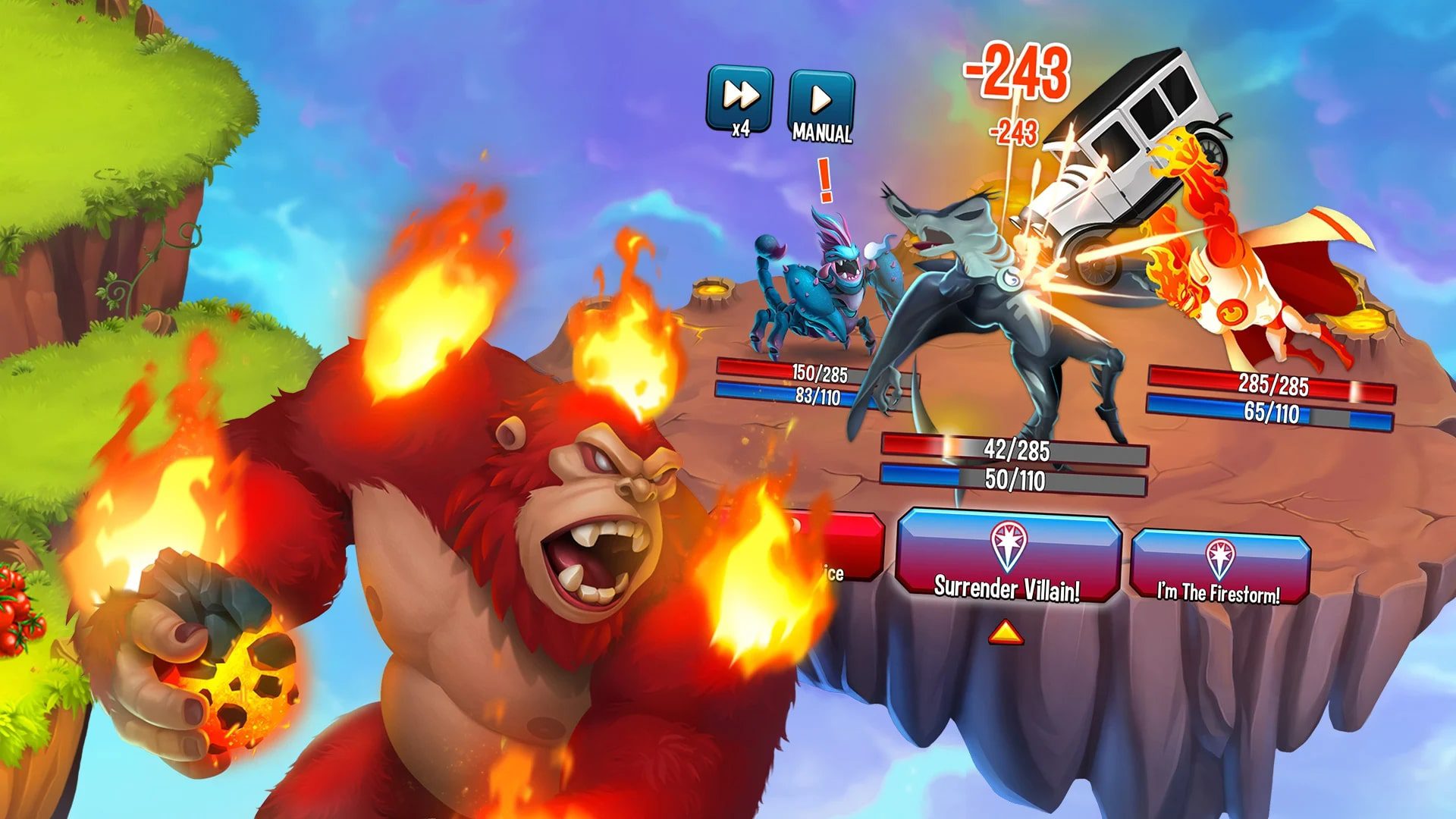 The battles take place in real-time. Train your warriors, use all their power, and compensate for the lack of physical strength with magic abilities and vice versa. Upgrade your warriors and take care of their equipment.


Dragon City Mobile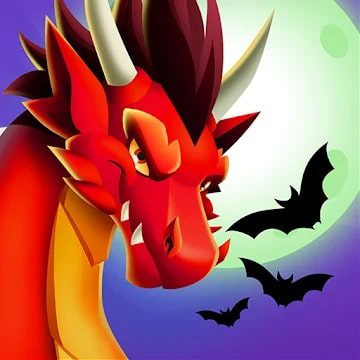 The Dragon City game contains the wisest and most beautiful creatures on earth and now exists in virtual form. A whole program is dedicated to fans of mythological reptiles.
Discover the world of magical power and the fantastic beauty of the dragon sanctuary. Grow, strengthen, rock your pets to reach the highest rank of the Supreme Ruler of the Dragon Lands.
Strive to maintain and expand the large lizard farm of Dragon City. Upgrade the skills of your grown dragons to gain experience. Test your favorites on the battlefield to toughen them up or identify weaknesses.
Show your strength to your opponents as often as possible, and no one will be left in doubt of your superiority. Accumulate skills, complete daily quests, and complete long missions with your dragon family. Making alliances with other dragons leads you to dominance over other clans.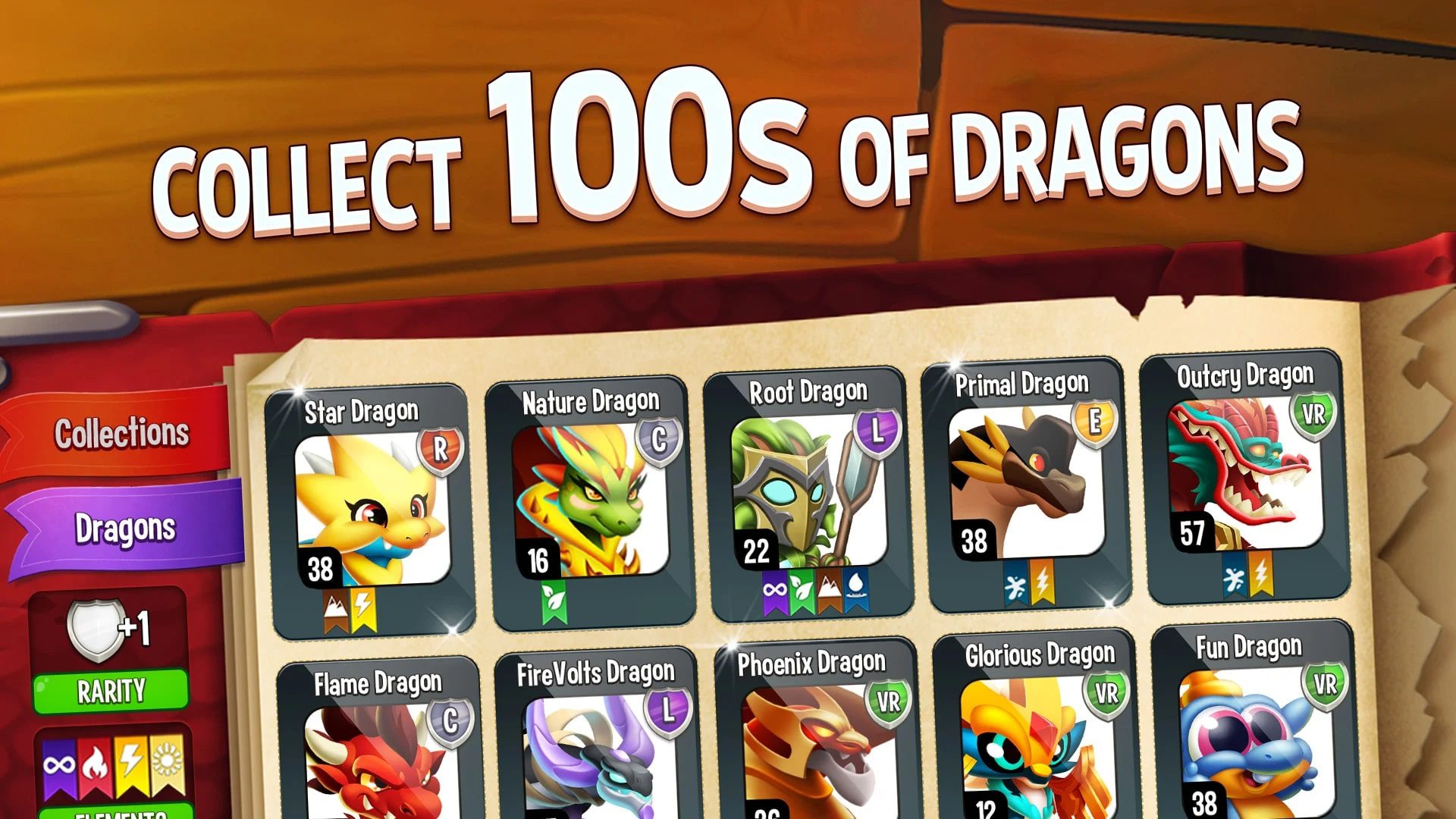 With the help of your friends, you can complete many challenging quests. You can share the loot you receive and collect the items you need for your pimping collection.


School of Dragons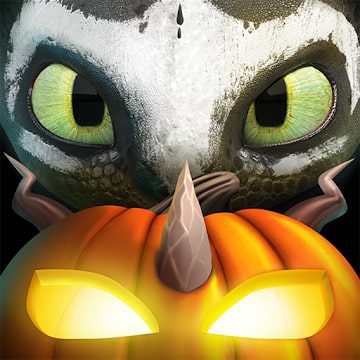 School of Dragons is an entertaining game where the user has to interact with real participants of events around the world.
The story has a lot of borrowings, but the process itself looks interesting and unique. The game line is based on the famous "How to Train Your Dragon" cartoon.
The player is invited to join the three main characters that inhabit this mysterious world. The game's universe is recreated in detail, so you won't get the feeling of a fictional story as you go through the campaign.
Even unbelievable events look extremely holistic and organic here. The player has to learn the basics of shooting fireballs and flying real dragons. But the unruly dragon will first have to be raised and trained to go into battle with him. The user will fight with players around the world.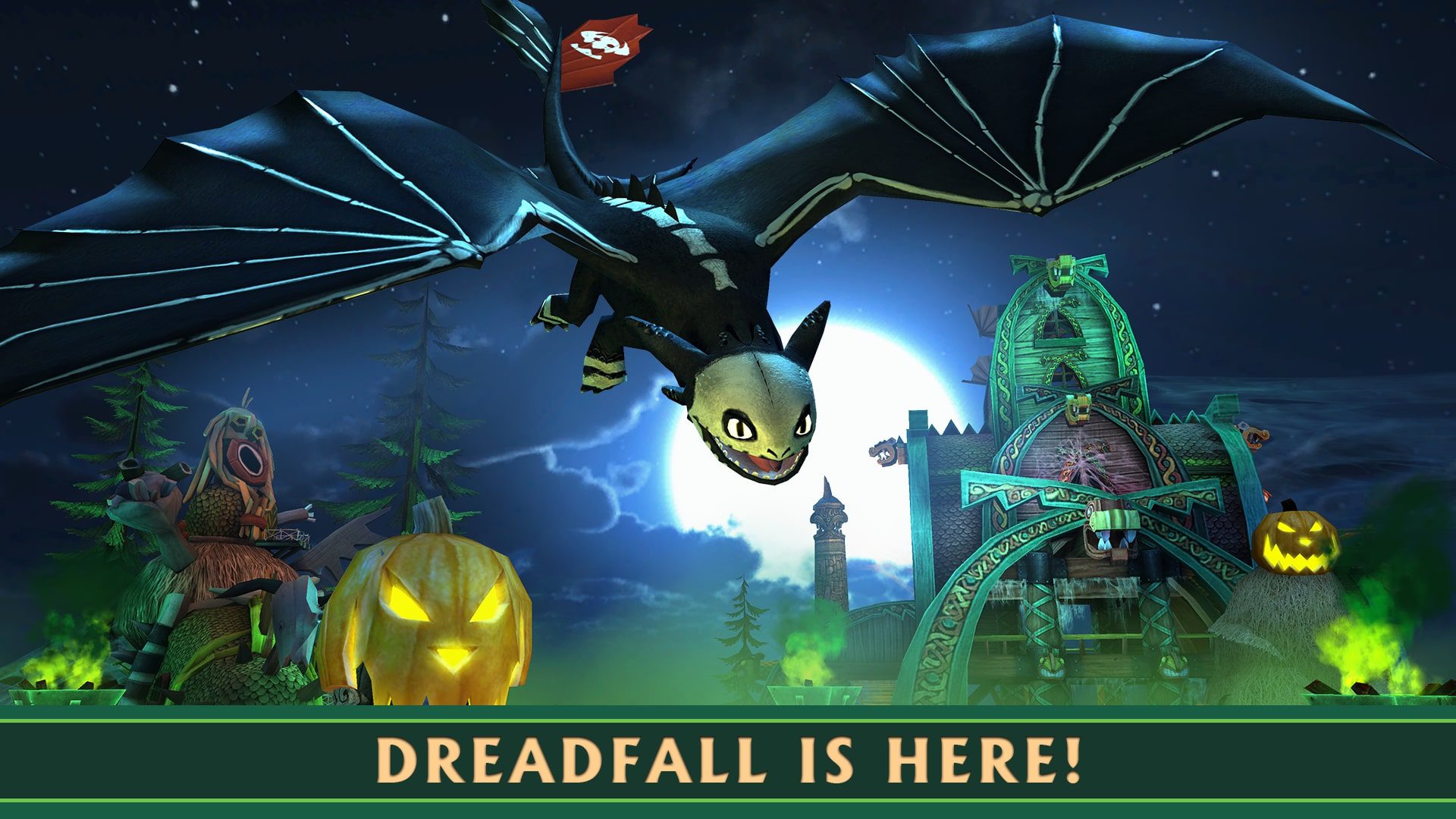 Get bored in the School of Dragons no one can, especially if you combine with your friends in a separate clan. This is an amazing world of exciting quests with endless exploration. Train the dragons of the village, feed them, nurture them, and then you can rise in the rankings.


Pokémon GO
Pokemon GO is an augmented reality game that asks users to become real-life Pokemon trainers. Use the GPS to find a unique monster in your city and catch it using a Pokeball.
Visit geocaches where potions, unique power-ups, and Pokeballs are hidden. Your task is to find, catch and raise a pokémon.
So don't hesitate and start your quest right now, join the super-popular role-playing game.
First, you need to create your account and set up a profile. Then the adventure begins. Walk the streets of your city and find a pokémon, and then you have to catch it by throwing a Pokeball.
If the pokémon has a green halo, it's easy to catch, if it's orange, you may have difficulty catching it, and if it's red, the pokémon will most likely run away from you.
You can also raise Pokémon from eggs, but here the goal is to walk as much as possible. The more distance you walk, the stronger your Pokémon will be.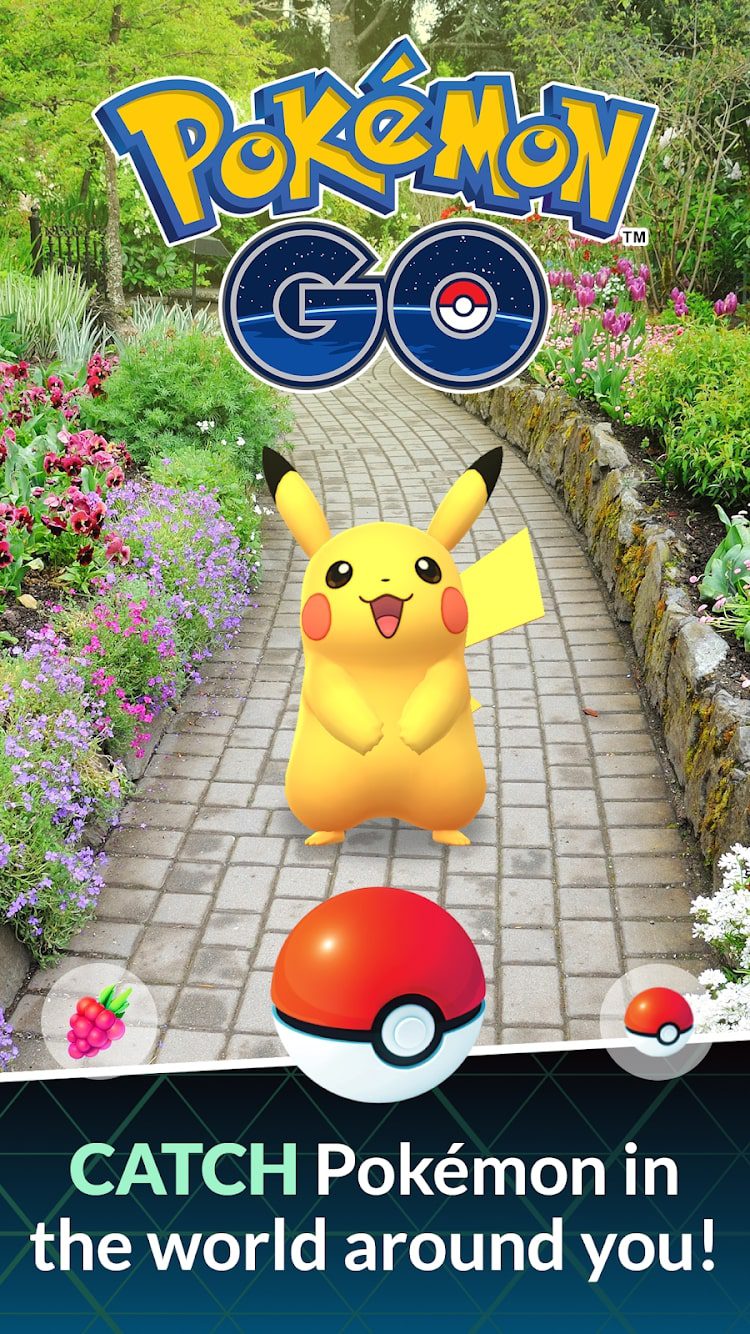 By catching and breeding Pokémon, users increase their level. This means that you will be able to catch strong pokémon and get good rewards for it.


Legends of Runeterra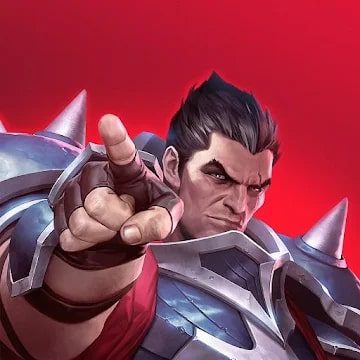 Legends of Runeterra is a game that will allow users to feel like strategists controlling the various heroes depicted on the maps.
Players will experience many battles, involving heroes known from the League of Legends universe.
Also, new warriors will allow you to get acquainted with the world of the game closer, learning about the fantasy creatures. Each of them has its own ability and each one is designed for its own purposes.
The outcome of the battle will depend on each decision. Thus you need to think as carefully as possible about how to attack or use an ability so that you don't waste your turn.
It's also possible to create your own card combinations to use unique strategies against enemies. Just by recruiting the right units, you can already command them and feel like the leader of an army of heroes.
The maps themselves have a lot of parameters. For example, each says where this or that hero is from. Here there are 6 regions, on the stay in which depends on the appearance, as well as the performance of the hero.
Different parameters can be combined, but you need to keep in mind that this will lead to either good or bad consequences.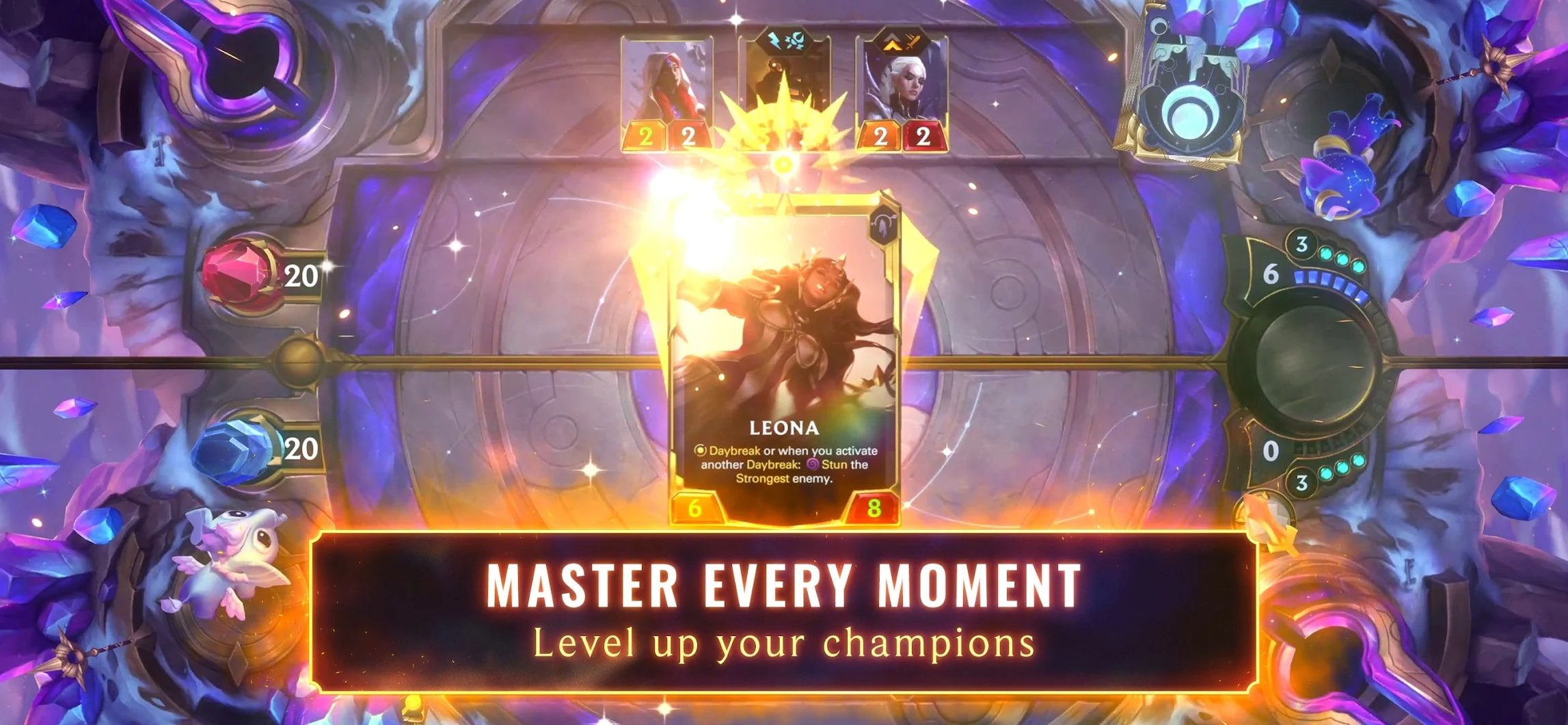 Thus it is recommended to think about these or those decisions. Still, you need to think with your head, and not get into battle without tactics. The card game genre is very popular. That's why – even this game has a competition.


Bulu Monster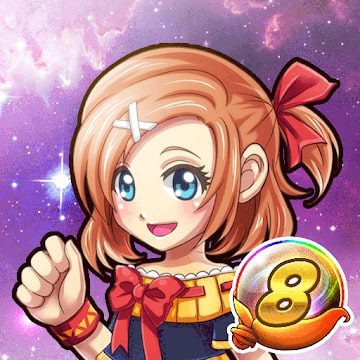 Bulu Monster is an interesting game with catching a huge number of all kinds of monsters. Before you start the game you have to choose a hero and give him a unique name.
You will take under your guardianship the necessary creature, which you will have to go with for a long time of the game.
A small fire beast will be able to evolve into a giant dragon, a small whale, or an earth turtle.
These three characters will be able to go with your main character. Each will have their own unique skill abilities, as well as their own weaknesses and strengths.
The monsters of this world will be divided into elements: earth, fire, water, wind, lightning, battle dance, and sweetness. Some will be able to unleash rays of bright sunshine in an attempt to damage their opponent. Another will feature mighty blows in hand-to-hand combat.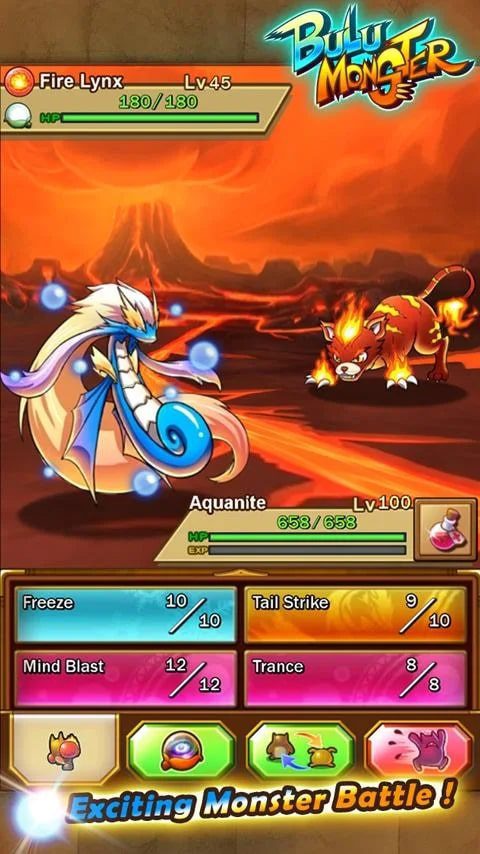 The basic gameplay is quite reminiscent of Pokémon Adventures. The gamer will move from one side to the other, confronting different trainers of enemy creatures. In fields, forests, and caves, you need to find new beasts that can join your large team of pocket pets.


Beastie Bay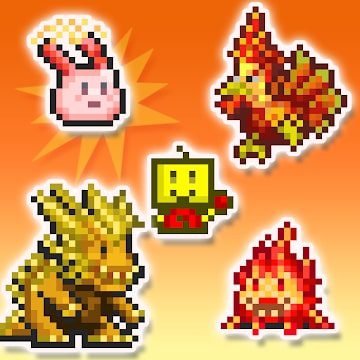 In Beastie Bay, you have to build your own city and create a collection of various monsters, each with special abilities. You need to capture and tame the monsters.
Teach them new skills, raise their level and send them back into battle against stronger opponents. Each of them may later join your ranks.
You need to develop a certain strategy if you intend to succeed in this game. The game starts on a small section of an uninhabited island.
The rest of the game area is closed to construction, but is available for "exploration". Exploration involves moving through a closed area with many encounters.
During an encounter, the main character or group of heroes is moved from the game map to a special battlefield to fight the enemies. Up to three monster allies that you captured earlier can take part in the battles.
Artificial intelligence does a pretty good job, as do the automatic controls. Monster capture and combat are random processes.
Despite the early '90s-inspired pixel graphics, Beastie Bay makes a very good impression. Controls are relatively basic, with Pitch&Zoom provided for selecting small objects. The music is exactly what you would expect to hear in a game like this.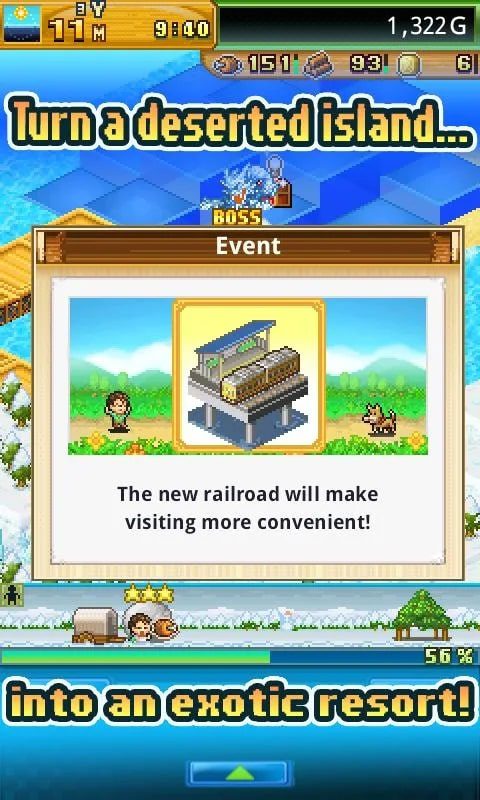 The change of day and night adds a nice variety to the gameplay. This adds to the game's realism and has an effect on random encounters with monsters. Some may only encounter you at night, while others prefer daylight hours.


Battle Camp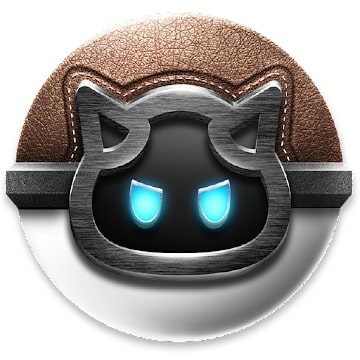 Battle Camp is a game in which you have to catch creatures. You play as a Ranger who has his own team of five monsters.
This team fights the monsters of the virtual world, as well as the monsters of other players in the battle arenas. Monsters are divided into five elements: fire, water, wind, leaf, and stone.
They are also divided by rank: ordinary, rare, special, super, and epic monsters. After downloading the game, you are trained. Next, your ranger travels through a colorful fairy tale virtual world.
You meet different characters and perform tasks, as well as participate in battles and events. To win, you need to develop and feed your team's monsters. In battles, you can capture the monsters of the opposing team and then add them to your own.
The control system is designed for the touch screen. The player has to perform certain actions. The user creates his own team of monsters, performs tasks, travels through the fabulous world, as well as opens new locations.
Combat mode is quite basic, the damage is inflicted on the principle of "three characters in a row or more". Attacks are accompanied by musical effects, and each of your actions will also be accompanied by background music.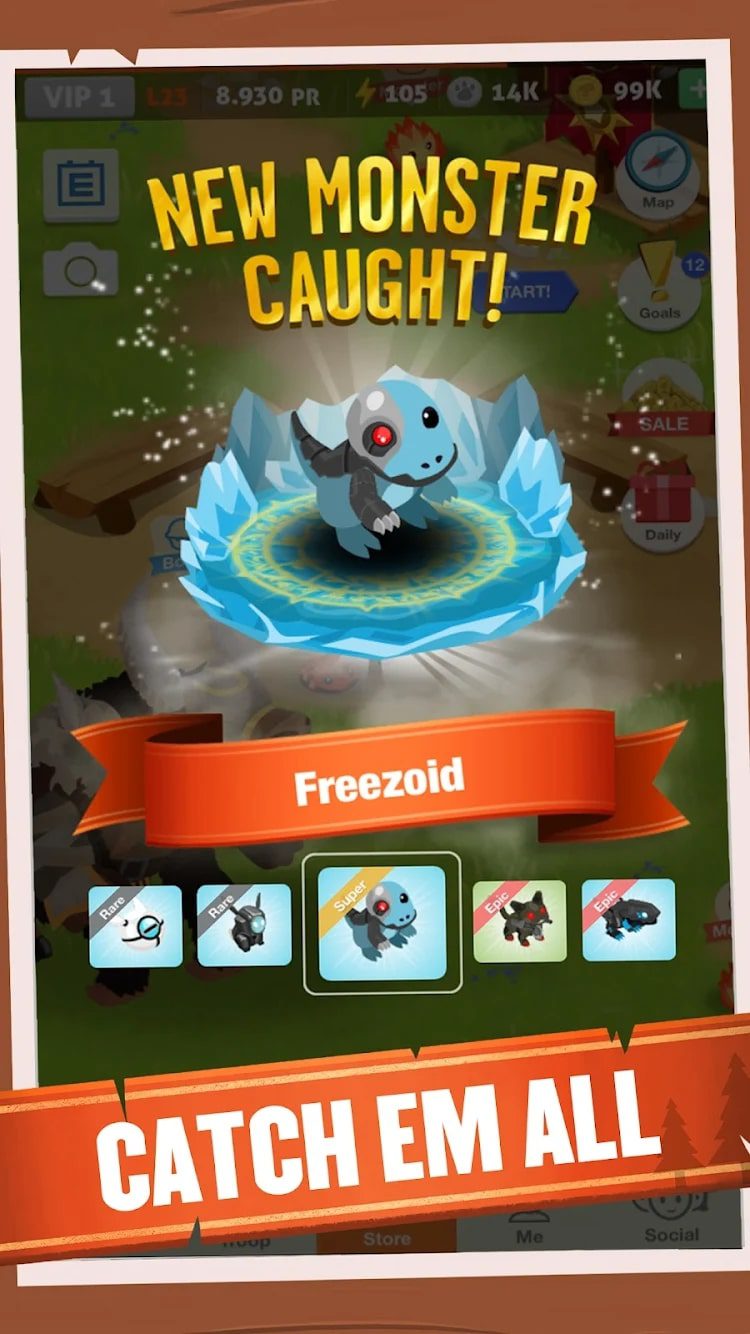 Another point of the game is communication. With any player you meet on the way, you can communicate in chat, as well as create your own clan and in the general chat to negotiate.


You may also like: 11 Best Games Like Diablo III for Android & iOS
Monster Warlord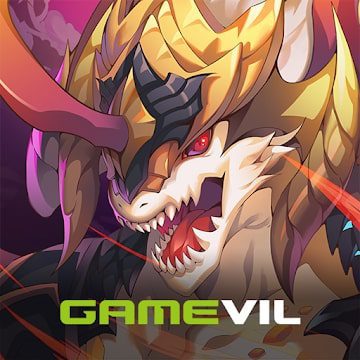 In Monster Warlord, the player collects various monsters that can evolve by interbreeding. Against other similar projects, this game is distinguished by good colorful graphics and anime style.
Each monster corresponds to 6 elements: darkness, light, fire, earth, water, and air. Fighting other monsters, you get experience and skill points.
These can be spent to increase defense, attack, health, energy, and stamina. You'll have to use energy points to complete a task. Levels are mostly pumped up in battles in the Rival option.
Nothing is taken off for defeats, and experience points are given for victories. In the Bounty option, a reward is given depending on the difference in levels of the opponents. Gold is needed to combine monsters.
After you get the third rank, you can find various items in dungeons and other locations. They will give permanent or temporary bonuses to your characteristics. In Monster Warlord, you can summon bosses that give good rewards and bonuses.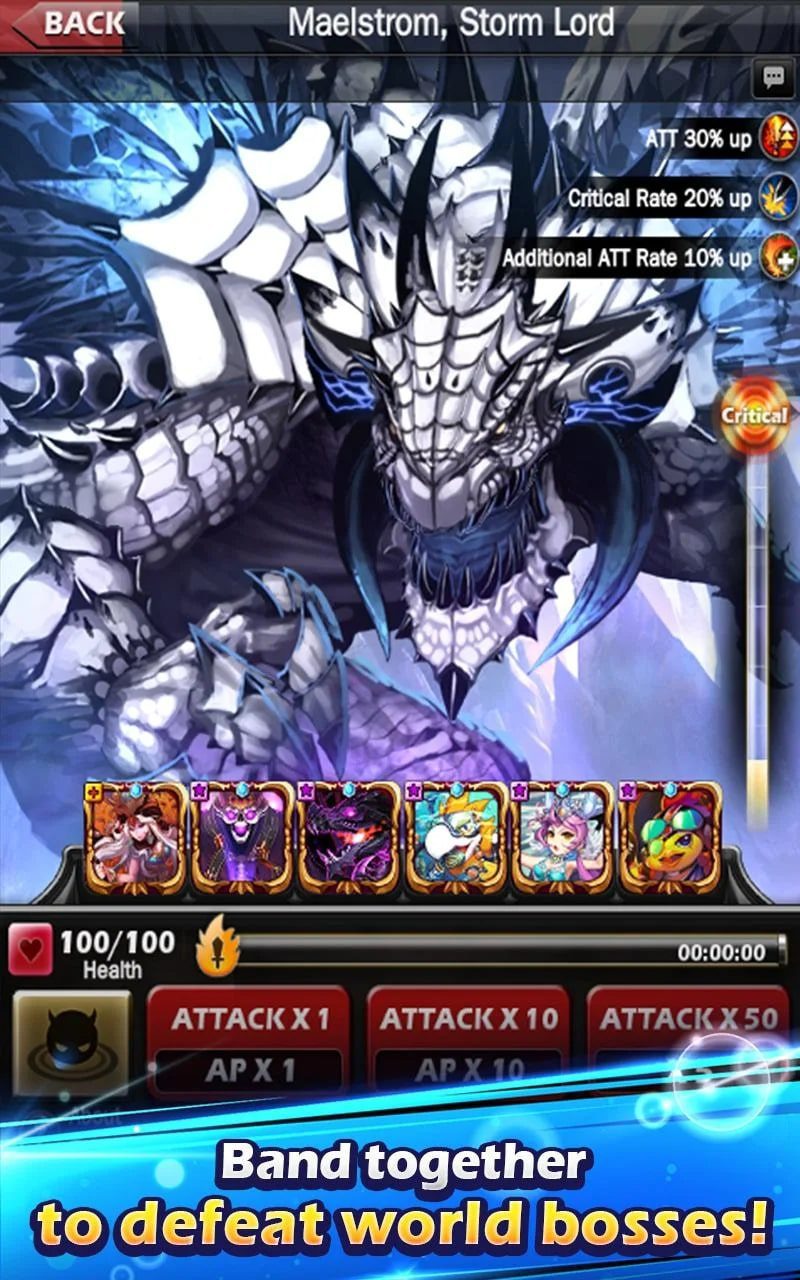 There are also 3 global bosses that are very difficult to defeat. Monsters need separate dwellings and structures that give them food and shelter. Monster Warlord is quite an entertaining game if you take some time to figure it out.


Jurassic World Alive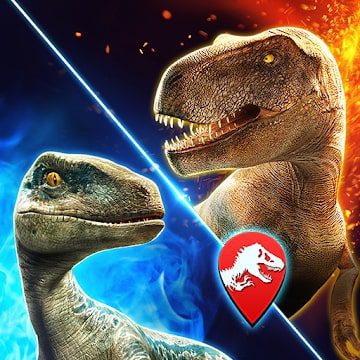 In Jurassic World Alive, you have to use geolocation to track down dangerous dinosaurs that walk the streets of your city.
In Jurassic World Alive, dinosaurs have escaped from Jurassic Park and have spread all over the world.
You, as the protector of endangered species, will have to track down the animals and collect samples of their DNA to save them.
Initially, you will have to choose one of three teams corresponding to certain types of dinosaurs. Orientation on the ground is done with the help of Google Maps. With these, you'll be able to see the monsters that have appeared nearby and the drop points of auxiliary cargo.
They allow you to get coins, cash, and, most importantly, darts. It is important to hit the designated part of the dinosaur's body with the darts. And the more accurate the shot, the more DNA you will collect. The amount of time you can shoot is limited by the battery life of your drone.
The closer you are to the target, the more charge you have left to shoot. Any hits will be counted and recorded in the stats for each dinosaur.
The monsters themselves are used in arena battles – a kind of PvP, where groups of four dinosaurs from each participant converge. Augmented reality in Jurassic World Alive is present, but it is only used to show your "pets".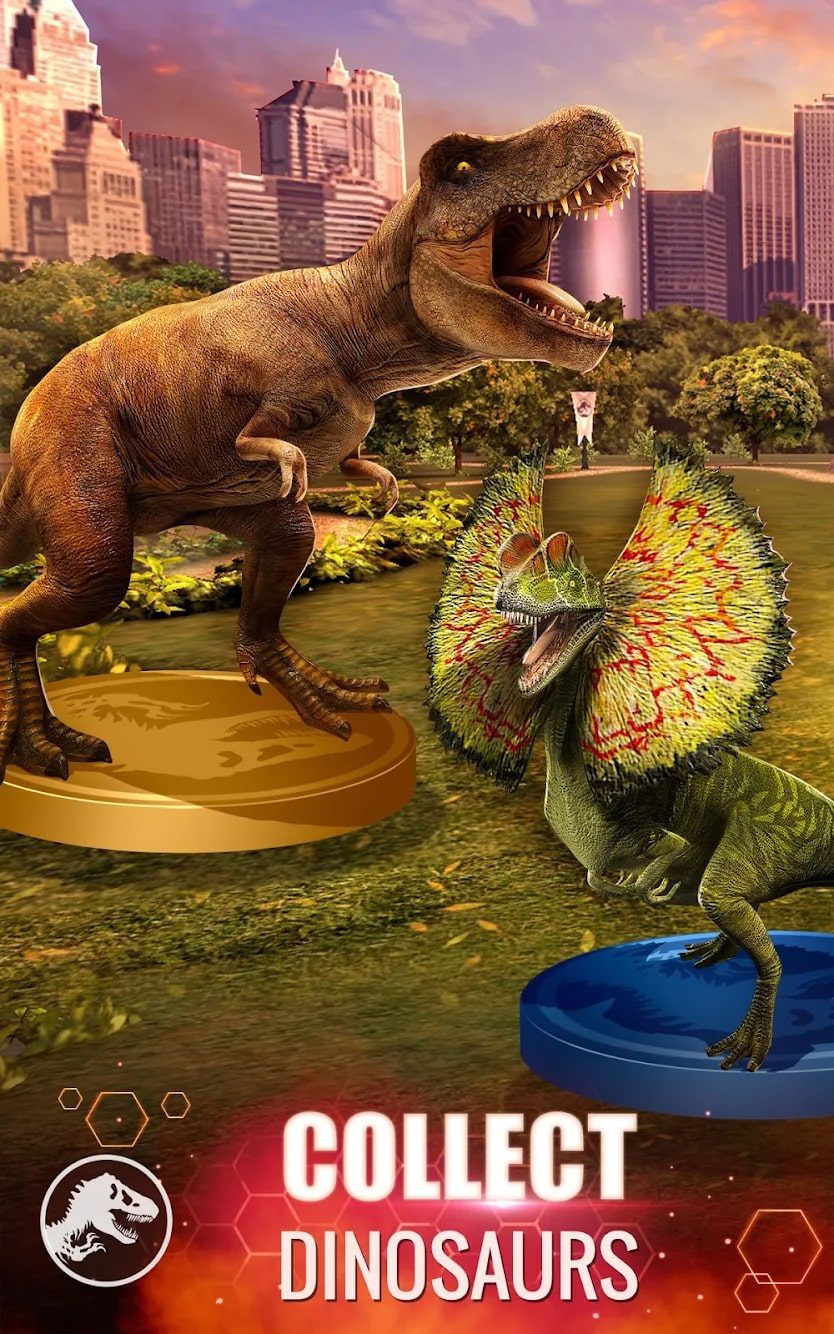 The option is activated in the collection menu, where you need to select one of your dinosaurs and press AR. In augmented reality mode, the size of each dinosaur can be adjusted with zoom gestures. This allows you to adjust the scale of the animal to the environment.


Monster Trainer: Catching Game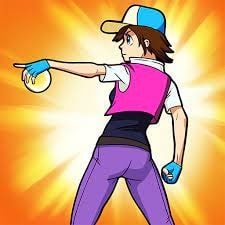 A game for real monster hunters. Catch and train strong monsters, win, and become a great trainer. The cute appearance of the creatures is deceptive. They are really dangerous.
A monster's transformation will be most vivid if it wins a lot of bits.
To make your monster more powerful and get points and rewards, you have to do battles with other players. Points help you move to a new level of difficulty.
The goal of the game is to catch most of the monsters on the island and help them move to the next level of development.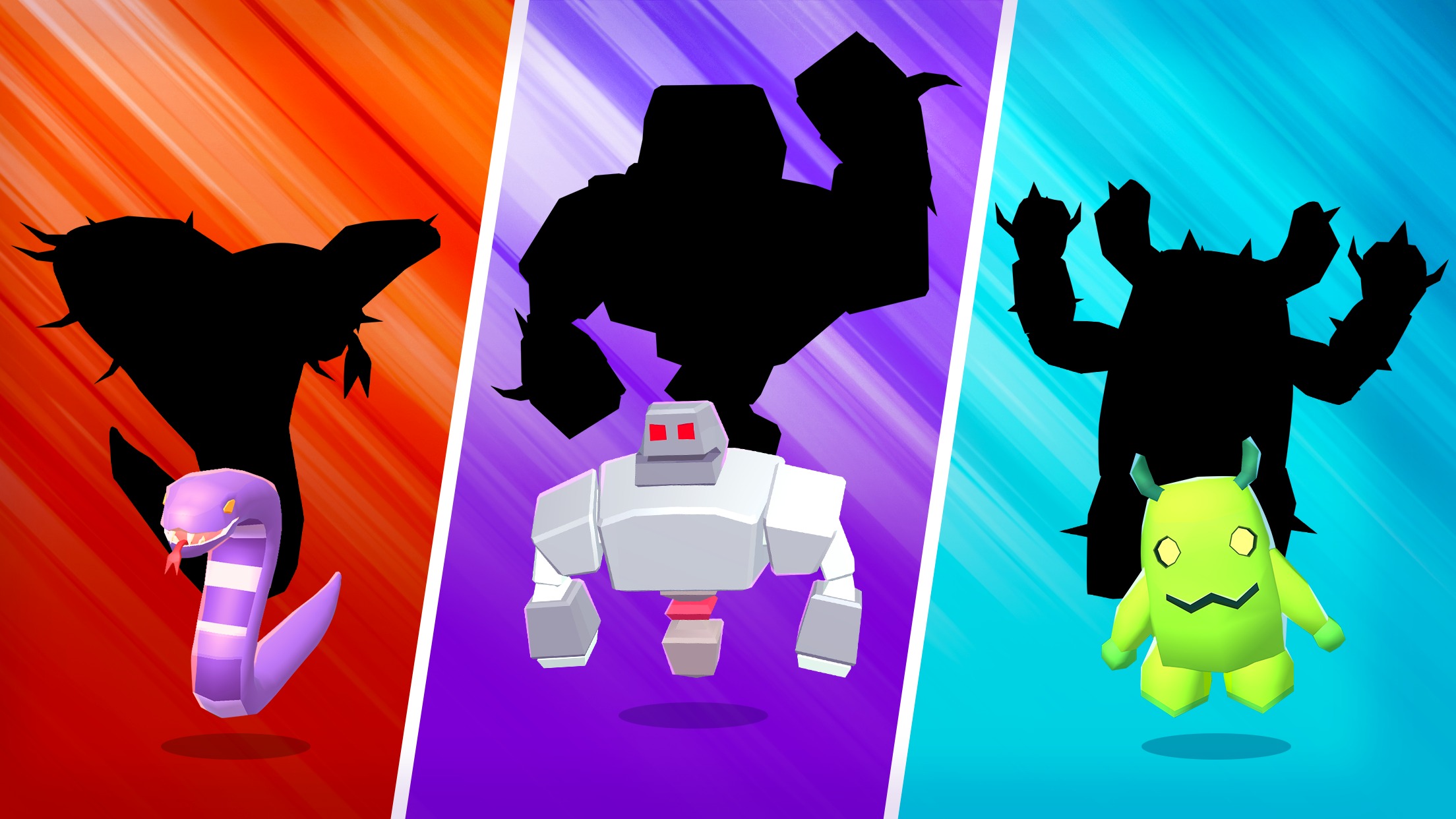 There are several dozen of them, as well as the levels. The game is available to download for free. Colorful graphics and animation will provide full immersion in the game world.

Harry Potter: Wizards Unite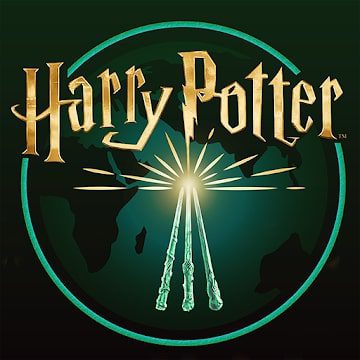 In Harry Potter: Wizards Unite you have to walk around the locations, find magical creatures, and cast spells. If successful, the spell is removed from the enchanted creature and it returns to its home.
The core gameplay is searching for different objects on the map, which Wizards Unite downloads from Google Maps. To move around the game world, you have to physically walk down the street.
You level up when you gain enough experience points. Experience is awarded for almost any successful action in the game. For example, getting discoveries, passing trials in forts, and so on.
When you reach level four you get access to potions. When you reach level six, you can choose a profession. A good way to get more experience is to practice drawing spells. Excellent spells get two and a half times as many points as good ones.
You can also use intelligence potions, which give a bonus to experience and perform difficult tasks. The basis of gameplay is the main local resource – spell energy. It is spent on battles with enemies.
Unlike most games on the phone, the local energy is not restored over time. For it, you need to go to special in-game hotels, which in general the game is not much.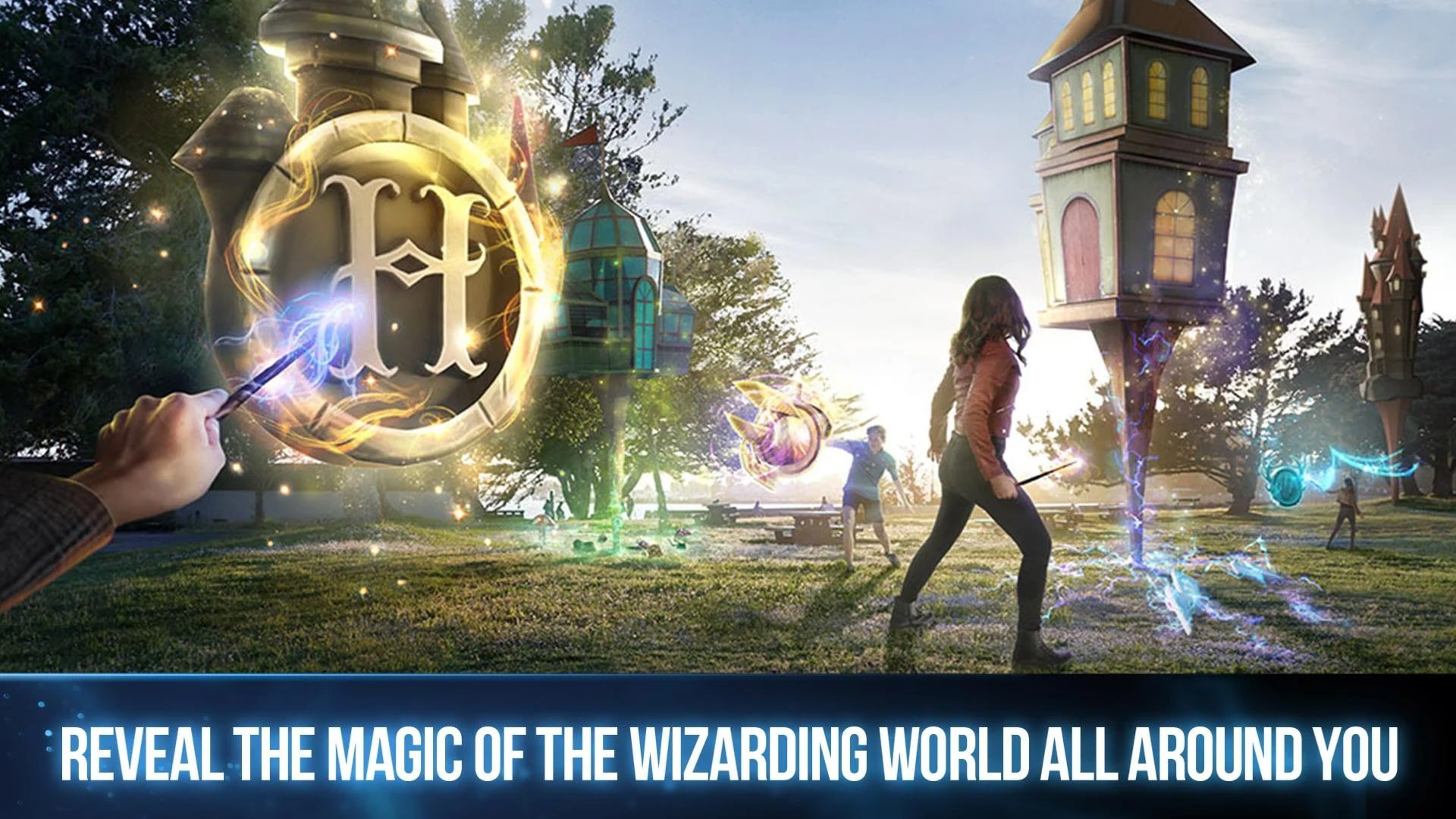 Music from the movie perfectly complements the gameplay with the elements of augmented reality. Magic with music is more "believable" in all modes. This is a great game with deep gameplay and lots of innovations.

Creature Quest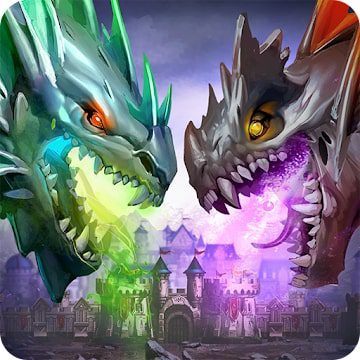 The main essence of the game Creature Quest is to collect the perfect deck of cards, which you will win as often as possible.
To do this, you must complete quests, during which you must unlock and go all the way to the end of the adventure card, which requires energy.
From time to time, you will run into characters who need different items so that you can unlock the card next. If there is no item, you have to search the map further.
There are also monsters on the map all the time that you have to engage in combat with. Your characters are placed on the panel below and have two skills, a base skill, and a combo skill. You can also pump up your kingdom, which is a classic strategy game.
There are also two extra combat modes. Dungeons, where you put up defenses and hit cards. Battle Tower, where you have to go floor by floor, earning rewards. To win more often, you need to develop your deck, put heroes with more stars, and choose factions depending on the challenge.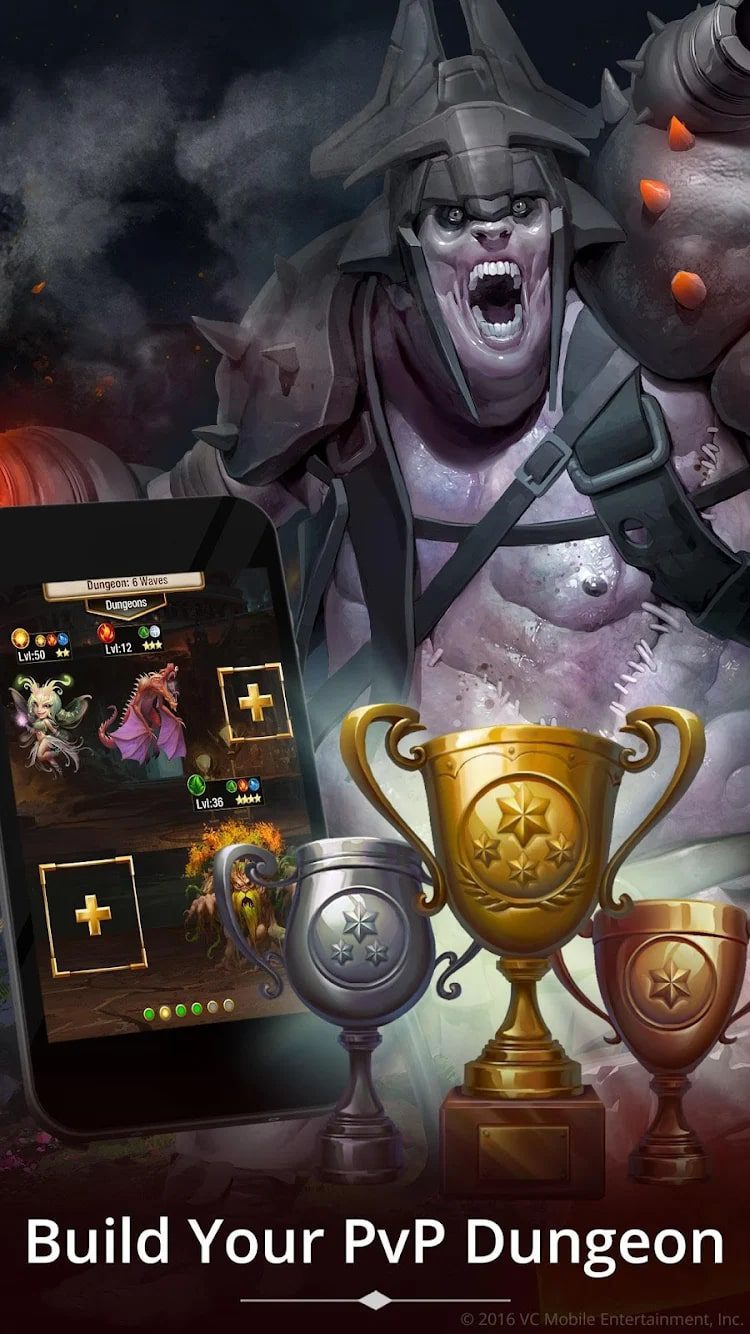 Clicking on a card in the deck takes you to the improvement menu, where you can add experience. Settings allow you to choose other attacking skills, combo hits, and awaken special abilities.


Monster Raid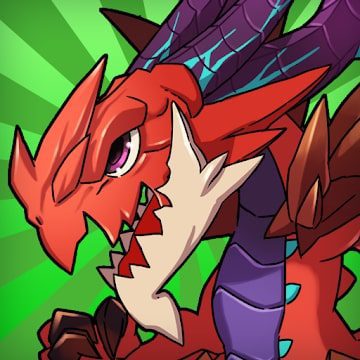 Monster Raid is one of the best monster collection games. To begin with, you have your own virtual base.
At the beginning of the game, it is almost completely closed – you will only have the main construction and building to improve your pets.
Gradually, as you progress through the storyline, you will be able to unlock new buildings and get a variety of bonuses from them. You can delve into battles with virtual opponents and enjoy the process.
During the battle, you have full control over your squad and you can build your own battle strategy. This allows you to defeat even a stronger opponent through tricks.
Every action here decides the outcome of the battle. The toy is distributed on a free-of-charge basis and you really can pass the tasks without investing real money.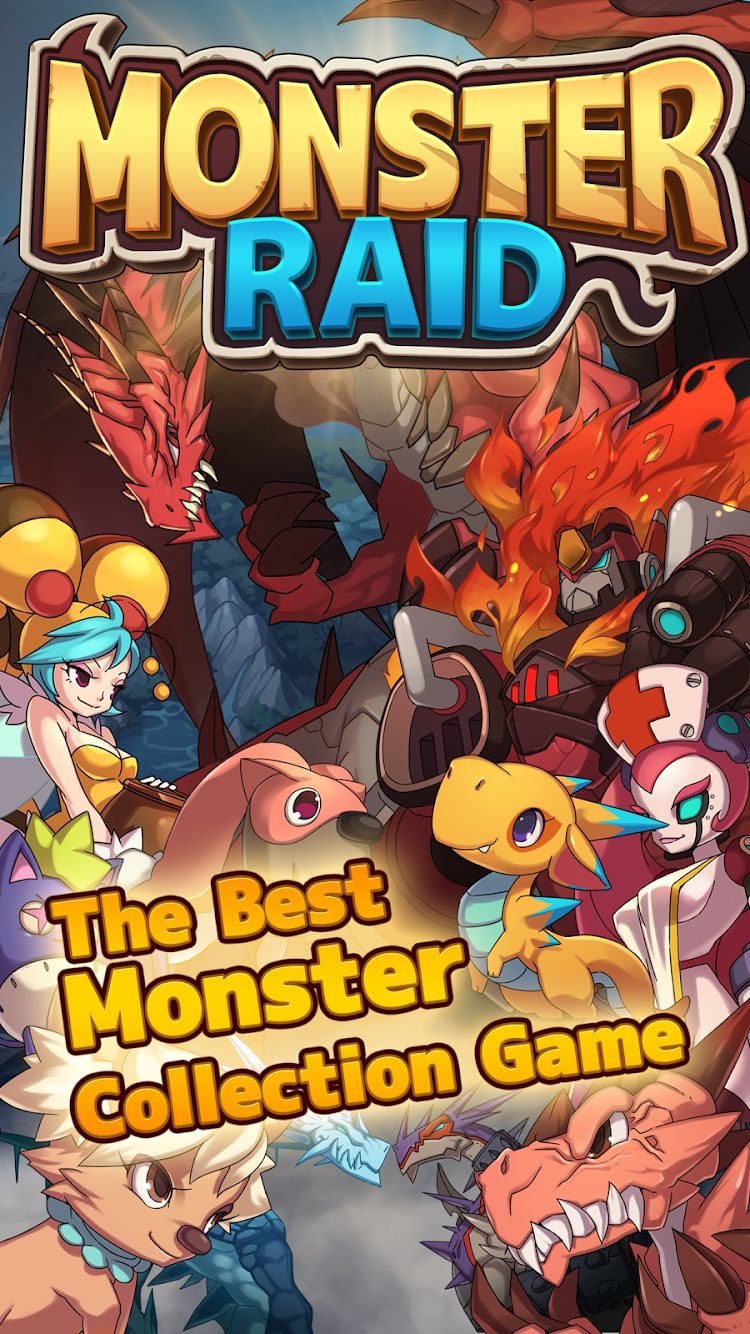 Yet, if you do not have enough coins to improve your character or you do not have enough energy, the built-in purchase will allow you to get an advantage. The game is a lot of fun. This is primarily due to the colorful battles in which you make decisions, choose targets and destroy them.

Nexomon: Extinction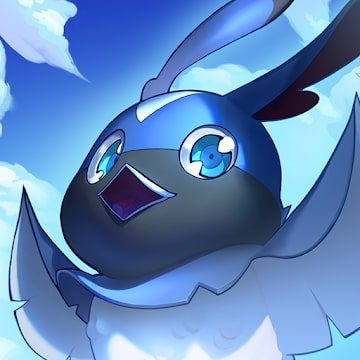 Nexomon: Extinction is a sequel to the Nexomon RPG of the same name. The game's interface has changed, extra mechanics have appeared, and there are nine elemental elements.
Your character is one of several applicants preparing to become members of the honorable Nexomon tamer guild. A group of would-be recruits sets out into the dark forest to capture their first monster.
They are suddenly attacked by a huge dragon that clearly doesn't fit into the initiation rite scenario. The game leads you down shambolic paths from the start. Players have a huge journey to overcome to save the world.
Your adventure will be spiced up with warm graphics and great music. You have to get busy collecting Nexomons. Funny dialogues and memorable characters will keep you entertained throughout the game.
Each Nexomon has several slots where you can stick found, bought, or create your own improvement cores. Nexomon looks equally good during battles and while traveling. Monsters don't attack randomly.
A special feature of this game is the "random encounters". Here instead you see tall grass, by the movement of which it becomes clear where Nexomon is hiding.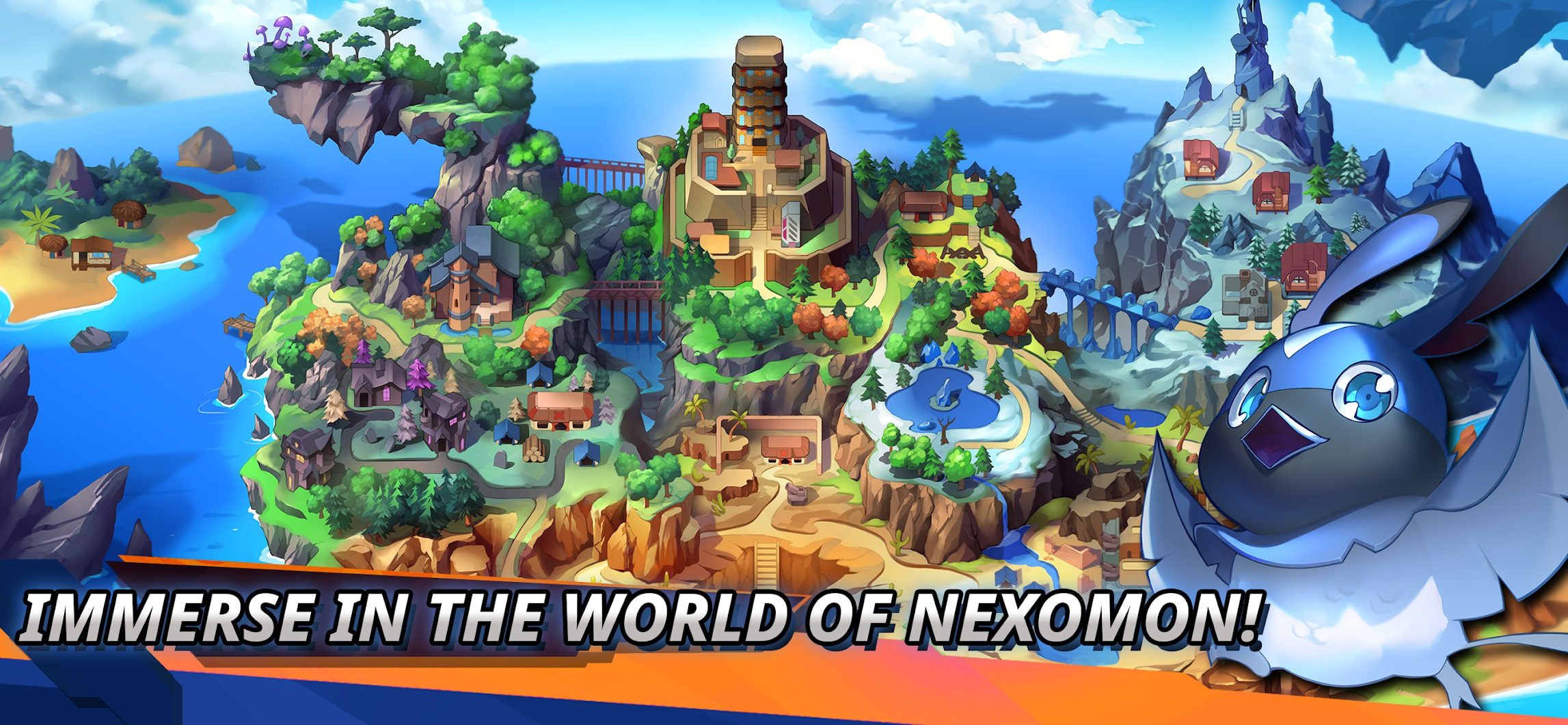 This is a classic role-playing game about catching magical creatures. It will easily relax you after a hard day, help you smile, and fully please your inner creature collector.


Monster Chef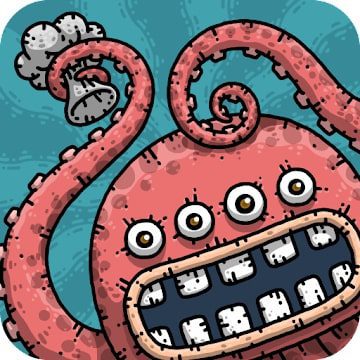 Monster Chef is an original humorous game where you have to create your own restaurant filled with monsters.
Explore different locations, look for new monsters that will supply you with ingredients. Create new recipes to sell your finished dishes.
In this game you will be able to expand your restaurant, adding dozens of different dishes. Meet detailed dungeon monsters.
Complete a variety of missions and challenges, attract new customers, and earn money to become the best Monster Chef.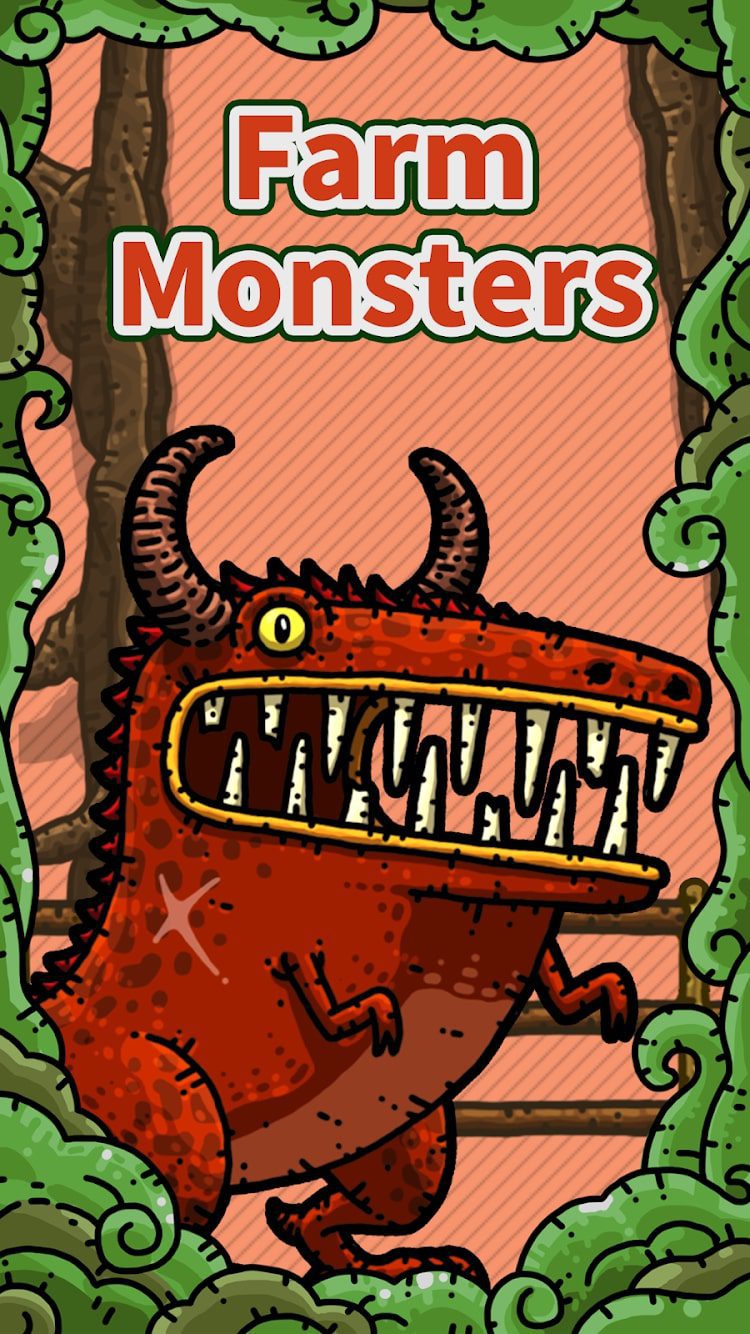 Monster Chef is an original, lively game with great features that will pull you in for several dozen game hours.


Haypi Monster 3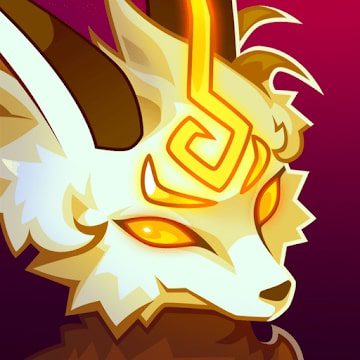 The essence of the game Haypi Monster 3 is similar to the well-known cartoon about Pokemon. You are given the opportunity to catch, grow and raise a variety of monsters.
So, you will be able to defeat any monster, as well as beat other players in PvP. Each monster belongs to one of nine interconnected "schools".
The game has a good level of mechanics for the development of your favorites, which also vary in quality and have three degrees of development.
The game world is a global map with team points. Once you choose a world, you enter an area similar to a board game. With the help of the game dice, you make the move.
Also, there is a kind of raid zone in which you have to defeat a huge monster in a few tries. The combat is a simple calculator with 2D pictures of monsters.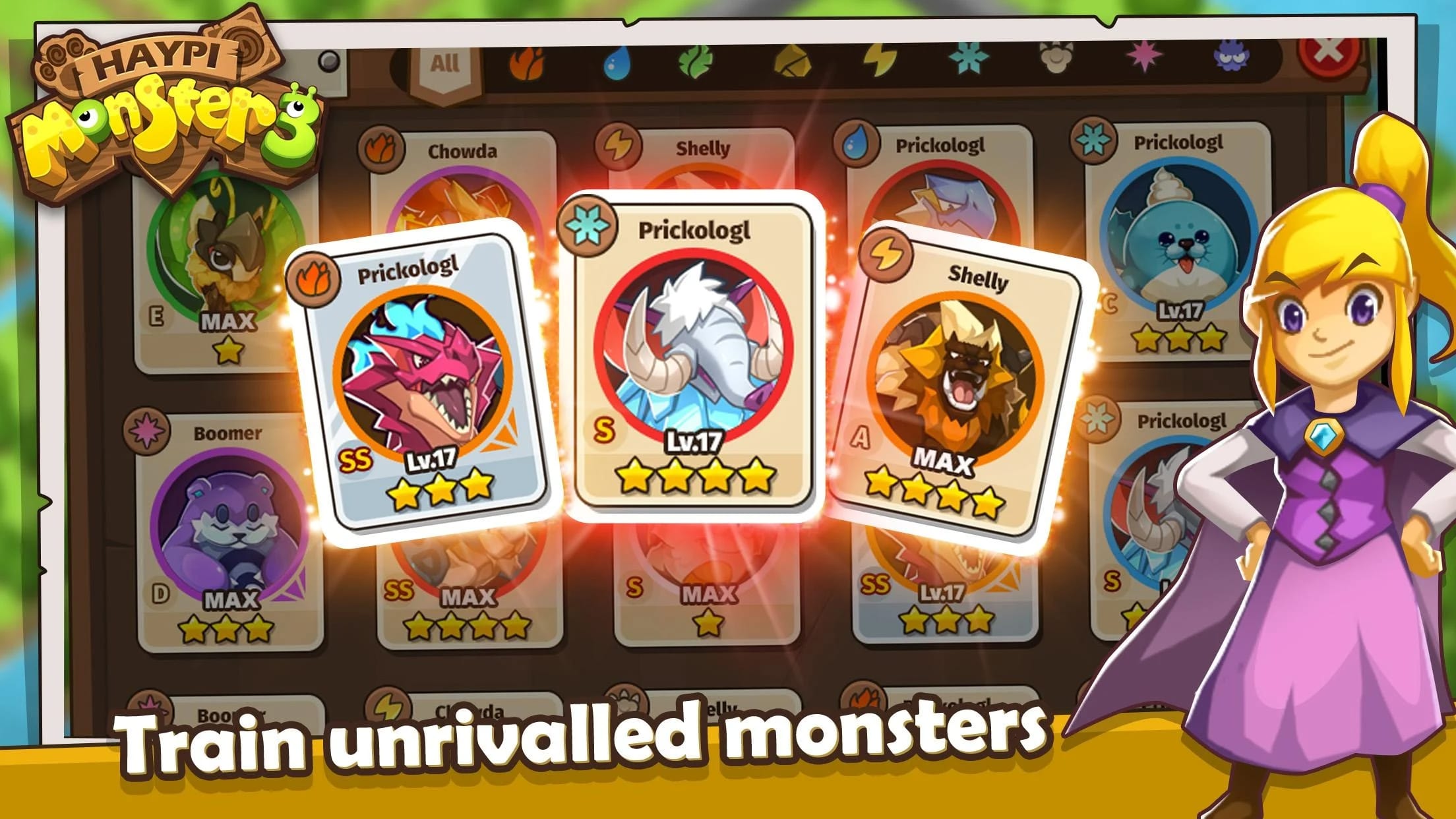 Each school has its advantages over certain types of other schools and its disadvantages. PvP has several types: fight 1 on 1 and fight simultaneously 2 on 2 monsters again two players.


You may also like: 11 Best Multiplayer Horror Games for Android & iOS
MonsterBusters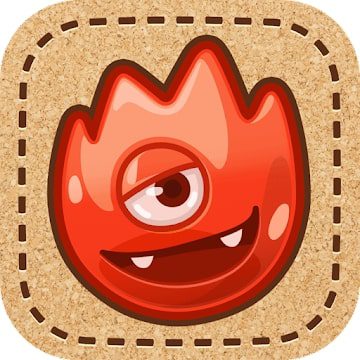 Monster Busters is a logic game. In the game, you can choose one of several characters to fight the monsters that are waiting for you at every step.
The game is very diverse, there are a lot of levels and they are all not similar to each other.
Each time you lose, you get one life, and when you run out of lives, you have to wait a certain amount of time to start playing again. At each level, you are given a certain task, and a limited number of moves, to perform these tasks.
The game has nice music and animated transitions to other locations. You can play alone and with friends, as there are levels where only with them they can pass or compete.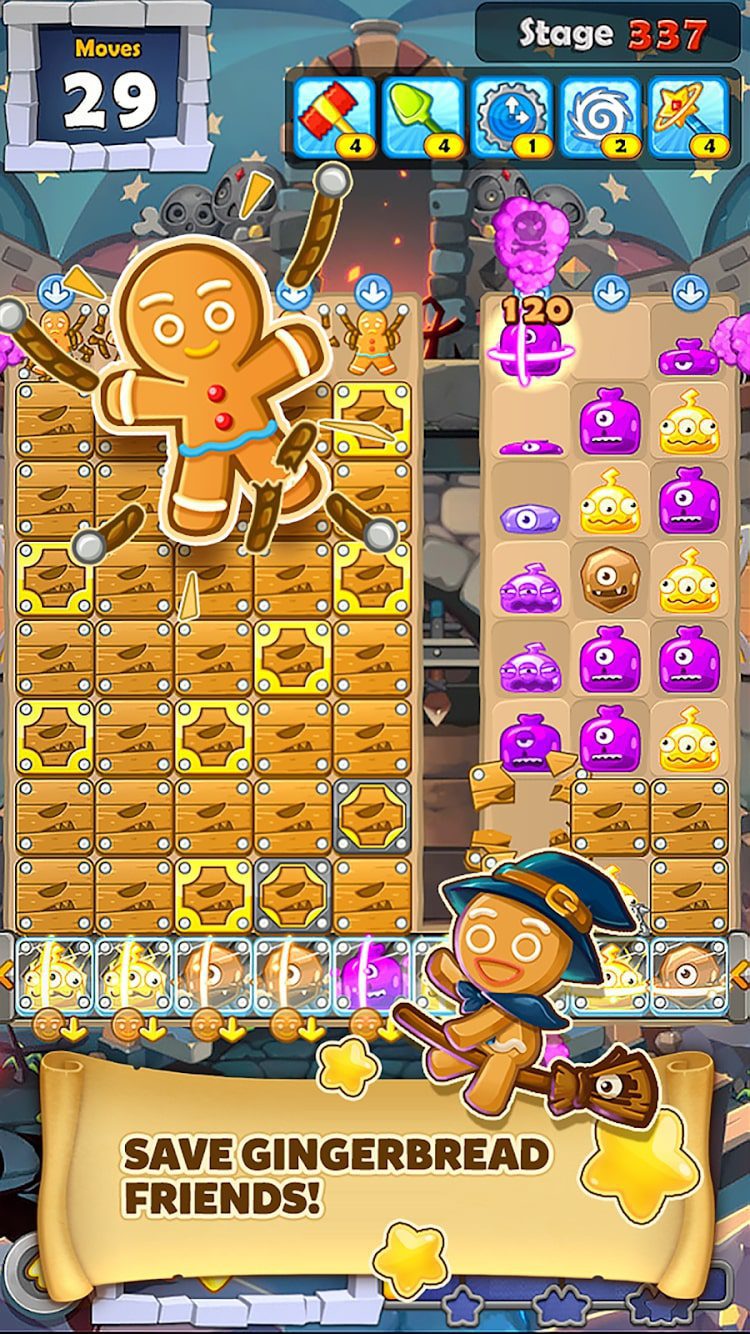 The game also has special bonus games in which you can get extra things to pass the level.