Terraria is not a two-dimensional copy of Minecraft, as many people mistakenly believe. It is an independent adventure sandbox whose gameplay has RPG elements.
In addition to crafting and building, the player can go on dangerous journeys, fight bosses and explore hundreds of artifacts that hide dark and confusing dungeons.
Terraria was released back in 2011, and up to this day it is played by tens of thousands of gamers. The worlds of such games are usually pretty big and leave a lot of room for creativity and imagination to the player.
You may also like: 11 Free Farm Building Games for PC, Android, iOS
On Google Play and App Store there are a lot of games of this type. They put you in different locations, but their essence is not changed – you will explore, mine the resources, build and do crafting.
In this review, we have collected for you the best games like Terraria, which you can always play on your mobile device.
The Blockheads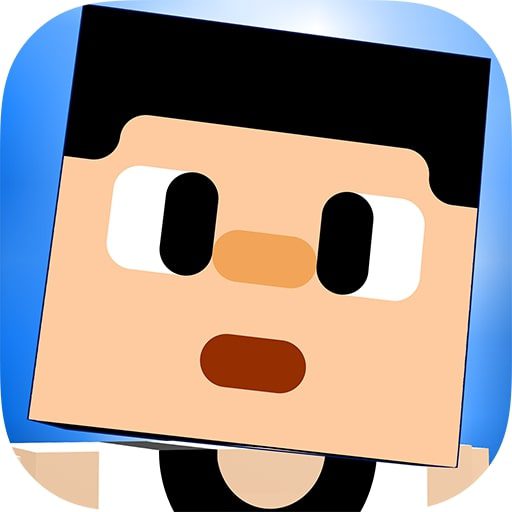 If Minecraft were a side-scroller, it would probably look exactly like this development from Majic Jungle Software.
The world of The Blockheads is diverse, featuring scorched deserts and snow-capped mountains, vast oceans, and complex cave systems.
Here you will have ample opportunities for building and constructing.
You'll even have the opportunity to build a steam locomotive or a solar-powered stove. But you should not forget about the dangers that await your character, be careful.
This game is available on different platforms – on iOS and Android in single-player mode, and on OS X in multiplayer mode (in groups of up to 31 people).
You may also like: 9 Best Multiplayer Farm Games for PC, Android, iOS
Mines of Mars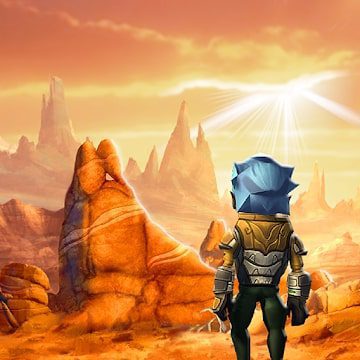 This new development from Crescent Moon Games is designed for iOS and Android platforms.
It takes you to the surface of Mars and then to the tunnels under its surface.
Here you will become much more engaged in resource extraction than in crafting, which means that the word "mine" will be much more than the word "craft".
In the depths of Mars, you will search for rare minerals and use them to create the items and tools you need. You'll also be able to create more powerful weapons to help you fend off the attacks of the creepy creatures that inhabit the dungeons of the Red Planet.
The deeper you go down, digging one passage after another, the more interesting the findings will be, and the more dangerous the inhabitants of the depths.
You have a pickaxe and a gun at your disposal, and your task is to dig through more than one ton of earth to get to the truths hidden on the red planet. Collect various resources and do not forget to improve your equipment. This will help you get more minerals and fight back evil envious people.
The game has nice 2D graphics with a nice level design and a little bit of futuristic twist, which is emphasized by both equipment of the hero and the buildings' appearance.
But on the surface and underground, completely different worlds. The gloomy atmosphere with dark tunnels and eerie sounds will keep you ready to commit any action.
This game has been created for a long time, so the plot is very elaborate, and sometimes even non-trivial. The gameplay is so unpredictable, that it is possible to find out all its secrets only when you pass the game.
In this game there is no clear division on levels, the game world is completely open for change and exploration. But be very careful, because it makes no sense to plunge into the unexplored depths of the planet without special equipment.
The most time you have to spend is on mining useful resources, which are needed to create new weapons and tools. After equipping your hero you can go to the solution of many problems.
For example, you will be tasked to mine a very valuable artifact located in an ancient temple and protected by an unknown monster. But, this is not the hardest thing in the game, there are a lot of obstacles.
The extraction of useful resources is worth looking around because you constantly want to eat huge bugs and other creatures that live deep underground.
Management in the game is pretty classical and is done with a virtual joystick and a few on-screen buttons to perform certain actions. But it will take a lot of time to get used to the game, so be patient, because it is worth your time.
Mines of Mars is a very unusual but really cool and addictive arcade game with smart graphics and thoughtful gameplay that will draw your attention from the first minutes.
The Sandbox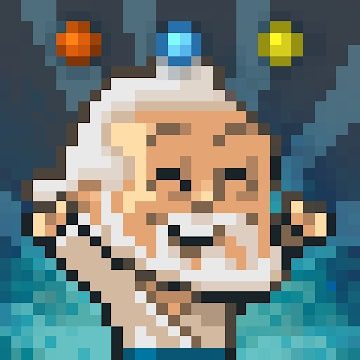 This game is not like all the others on our list. It is not a side-scroller platformer, there is no territory exploration and no multiplayer mode.
Also, you won't be the guy, who is digging in the ground looking for minerals, on the contrary – the developers from Pixowl studio decided to make you a god.
You will manipulate the weather and landscape elements in your own territory. Also, you will have to solve scientific puzzles, build amazing structures and create pixel art to share with your friends.
The Sandbox is for iOS and Android and is free to play, but you still have to pay to unlock new campaigns.
Pixel Worlds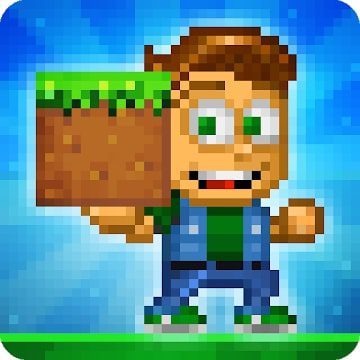 If you add elements of MMORPG games to Terraria, you get Pixel Worlds.
The game also allows you to destroy everything in front of your eyes, build, create and go on dangerous adventures. But not alone or in co-op, but with dozens of other gamers.
With the same you can build entire settlements, just chat, trade, and do peaceful things together (eg, fishing).
Of course, you can expect anything from the users – they can cheat, and throw in a difficult minute. But from this to play only more interesting.
In this interesting game, you have to create your own character, who will travel through different worlds. Each world is a level, and the game can be called a platformer.
The only difference is that other players will be playing with you. Together you will go through different levels, which can not be called too simple.
The game is a strongly developed social component. The developers thought that their players will be able to become local stars thanks to the video. You can watch videos and share your successes, but it's not as interesting as the game itself.
The game has great controls and having other players really adds to the fun. You can watch other characters die and learn from their mistakes, which will make passing the level more efficient. You can also create your own "pixel world".
You may also like: 10 Best Online Farming Games for Kids (Android & iOS)
Growtopia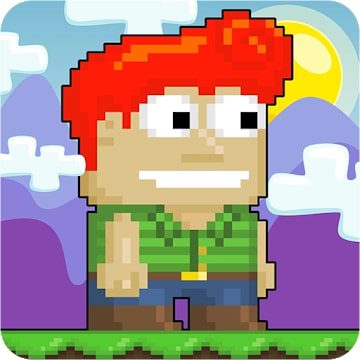 Welcome to Growtopia – a whole MMO universe with hundreds of gamers living in it simultaneously.
The player can try on the role of a brave hero that cleans out dungeons, a doctor who saves the overly brave heroes, a wizard, a star explorer, and many others.
You can build anything you want here, just like in Terraria, and thanks to the abundance of "roles" everyone can find their place in Growtopia.
By the way, you can also create mini-games. Yes, built-in games in the game, so that users will definitely not get bored.
The first thing you can note when you barely enter the game Growtopia is the extensive customization.
In the main menu of Growtopia, you can set settings that affect how you interact with other players. For example, ignoring chat messages. Further, the game offers available training.
The developers of Growtopia, trying to avoid misunderstanding by the players of the mechanics of the worlds, have created a starting server, which is protected from looting and other unfriendly gestures.
In this world, there are special signs that inform players about the options available in the game.
Creating a separate world in Growtopia is not as easy as it seems at first glance. Every object you build is in potential danger if you haven't blocked the editing of your world with a special lock. You also need to do this with the buildings and doors you create on other servers.
There are several locks of different sizes for this purpose. You can pick a lock in Growtopia with a special item from the game store. If your house, world, or other object is not protected by a lock, you can easily be robbed.
The game has several interesting features that are worth paying attention to. For example, there are daily quests, for which the player receives a reward. Tasks, as a rule, are simple – to plant a certain number of trees or collect seeds.
Also, in Growtopia you can collect trophies, which are rewards for all the same game actions. For example, there is a trophy for having the player's world-recognized as the best world of the day.
This game will especially appeal to fans of sandboxes and those who wish to simply enjoy the process of the game without looking back at tangled storylines and quests.
Pixel Survival Game 2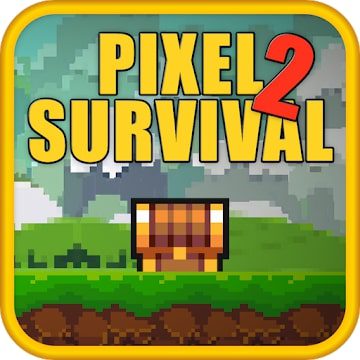 Pixel Survival Game 2 will appeal to those who liked Terraria for its hardcore adventures.
Here, unfortunately, you can't break everything you see – instead, the player will focus on survival.
He will have to defend against monsters and bosses, build fortifications, set traps, use cannons to defend himself, and more.
The graphics in the game are pixelated, and you can play alone or with friends.
The goal here is simply to last as long as possible. The most adaptable gamers make it to the leaderboard.
Super Miner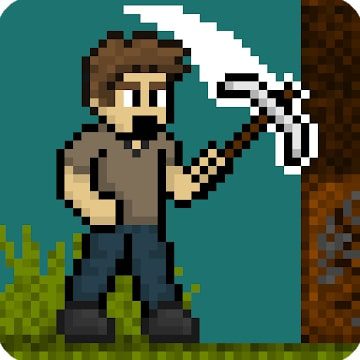 The hero of Super Miner dreams of going deep into a mine and finally noticing the sparkle of diamonds and rushing to mine them.
Gameplay is tied to the extraction of various minerals and rocks in the dungeons, and, accordingly, earnings on their sale.
Master the gameplay is very simple because it comes down to just clicking on the screen.
Over time, the player's "empire" will expand – he will hire more miners, among whom will be both humans and robots.
Breaworlds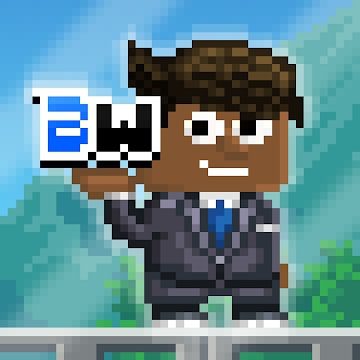 Breaworlds is an MMO sandbox that allows you to unleash your imagination and create, craft, and explore the surrounding locations.
The peculiarity of the game is the custom worlds.
You can create your own universe and invite your friends, or go to the guests.
The rest of the game is similar to Terraria. You can also craft, customize your character, grow food, and do other things.
LostMiner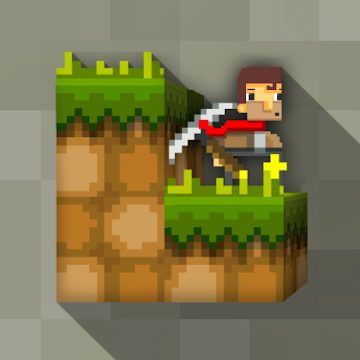 The Lost Minner sandbox can be confusing with weird graphics, which try both two-dimensional pixels and 3D, but the game itself is excellent, judging by the tens of thousands of reviews.
In the role of an adventurer, the player will do the things you already know.
Extraction of resources, crafting, hiking in the mines, building shelters, and battles with monsters in dungeons.
There is quite a pleasant atmosphere, and you quickly get used to the visual style.
You may also like: 11 Best Construction Worker Games for PC
Pixel Starships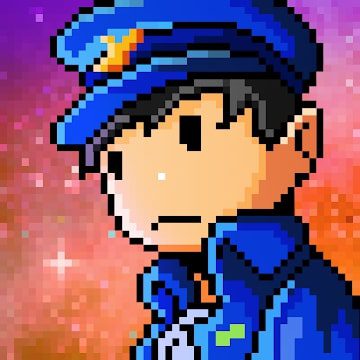 Like Miners of Mars, Pixel Starships takes the gamer to space.
But here you will be engaged in the construction of a spaceship and will manage resources, hire people for your team and discover secret places of the Galaxy.
You can fight with other nations and aliens.
The big threat is represented by the players, that simultaneously with the gamer will conduct their business in the huge online universe.
The game is similar to Terraria in its graphics and spirit of adventure – here, too, you never know in advance what lies ahead.