Diablo III is one of the most popular and beloved role-playing games all around the world. Blizzard Entertainment released Diablo III in 2012 for the Microsoft Windows, Mac, PlayStation, Xbox, and Switch platforms.
If you are reading this article, you are certainly looking for no less entertaining alternatives for Android and IOS.
However, quite often many users complain that some alike games are not fully adapted for use on smartphones. Additionally, sometimes they take too much space or constantly crash. 
You may also like: 11 Best Games Like RuneScape
So, below we have selected the best ones that will not let you face such issues. Let's have a look!
1. Skylander: Ring of Heroes
Skylander takes first place in our rating list. The game installs quickly and runs very well.
The Skyland is going through hard times: the Book of Dark Magic is lost, and there are a lot of new enemies. Kaos is the major enemy, who aims to burn everything to the ground.
The main task is to prevent him and save the world. For this, we should assemble a team of Skylanders. They are mythical animal-like creatures with magical powers. However, we can summon them only after collecting the necessary amount of soul stones.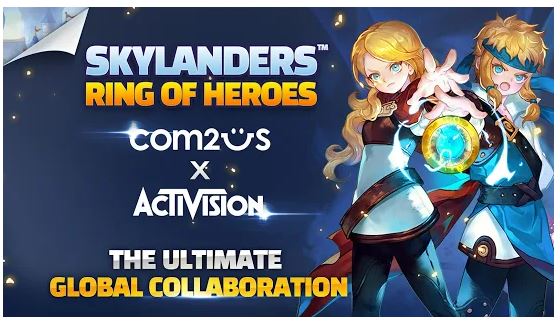 By the way, the game offers you more than 80 Skylanders. Each of them has specific skills and you need to combine them properly to win over. It is important to assemble the team to have as many characters as possible with a set of single and massive attacks.
We advise you to play in adventure mode. For every mission completion, you will receive coins and soul stones. Moreover, if you open the Day tasks section and carry out all the provided quests, you will receive more bonuses as well.
Thus, your readiness to fight directly depends on the number of your characters. During the battle, you can choose whether you will beat one enemy or several ones. Select the desired target and do not forget about the bonus attack.
We have to admit that we were impressed by the colorful design of the game. It fully matches its genre. By the way, we should mention that you will obtain various rewards (coins, crystals, and others) for daily entry.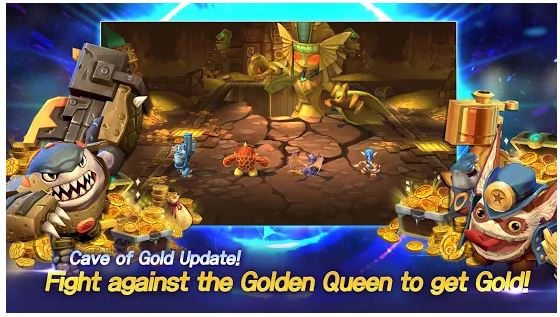 Colorful images, user-friendly interface, and easy navigation – all these things are about Skylander. We have not noticed any lags or bugs in this app, so we believe it will fully suit you
Note: The game is not available on devices with Android OS 5 or lower, as well as with 3GB RAM.


You may also like: 11 Best Games Like Dragon's Dogma
2. 7 Mages
The second game in our rating list is 7 Mages. This is a fantasy RPG that is similar to Diablo III. 7 Mages is based on such legendary movies as The Seven Samurai and The Magnificent Seven.
Roven is a magical island, where the citizens have to hire seven wizards to protect themselves from the evil prospectors.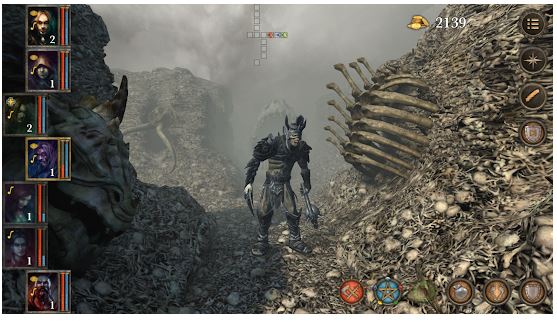 After downloading the game, firstly you need to generate a creature. Choose its gender and preferable skills – strength, agility, magic, and charisma. After that, you have to find six more wizards.
What is more, in this game, you will visit dark crypts under the city, go through the icy mountains, visit a dead dragon, and find yourself at the bottom of the ocean. And that isn't all!
Moreover, the game offers you step-by-step battles with a tactical bias, where you can divide the squad, use combat magic, elemental magic, or even musical magic.
Concerning step-by-step battles, they are really challenging (even at the normal level of difficulty). At first, you will have an inexperienced squad that consists of two or three wizards. But you have to fight against powerful giants and trolls. It's not easy but possible!
As for distinguishing features there, the app provides a built-in guide with a detailed description of game rules. We have to admit that the description is presented in simple and clear language.
Moving on, 7 Mages boasts bright graphics. All the animations are developed in detail.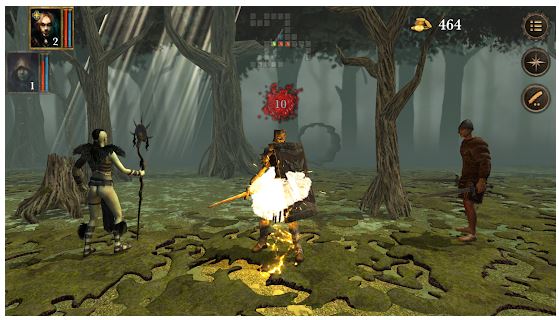 In addition to the involving gameplay, it provides more than 14 interesting locations and lots of unique puzzles.
To win over, you have to not only use spells and weapons but also trick, lure, separate the characters, and somehow tactically arrange them. And even use different musical instruments in battle.
All in all, we believe 7 Mages will not let you indifferent. The only disadvantage that we have found there – sometimes it slows down a little bit. But in general, this is a great app!


3. Dragon Quest III
Dragon Quest III is a role-playing game with a mix of anime and fantasy games developed by the studio Chunsoft Co Ltd.
Evil demon Baramos threatens to destroy the world. The story revolves around the hero, son or daughter (you can choose the gender) of the legendary fighter Ortega. On the hero's sixteenth birthday, the king instructs him to save the world from Baramos.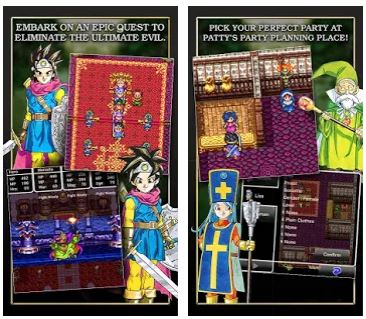 The hero can hire up to three companions to help in the fight against Baramos. You can adjust them the way you want – add their names, gender, and vocations.
There are 9 vocations to choose from. Each vacation will influence stats, equipment, spells, and skills. If you want, you can easily change a character's job at any time.
Another useful thing there, the game contains a night-and-day cycle. It means that certain items, characters, and quests present only during particular times of the day.
Besides, Dragon Quest III allows you to visit a wide range of fascinating locations such as dungeons and new continents as you level up your characters and discover new spells and skills.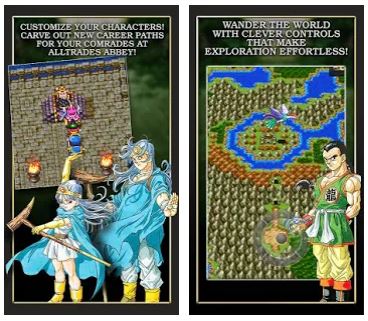 The game contains exceptional graphics that makes its interface quite easy to manage. Plus, the geography of the game resembles the real geography of the Earth.
So, Dragon Quest III combines an entertaining plot, bright animations, and lots of exciting tasks. However, it comes with a paid version, but you can purchase it at a quite reasonable price.
Note: Available for AndroidOS version 4.0 or above. If ART is enabled on Android 4.4 devices, the app may experience issues when initiated (ART is disabled by default).


4. MapleStory M – Open World MMORPG
The next game that we would like to bring your attention to is MapleStory M. The app provides two-dimensional gameplay and a colorful fantasy world in the anime style.
In the beginning, the game provides you the detailed training on how to play and use the app. Next, you can choose a hero and after a while, you will receive an opportunity to have more characters on one game account.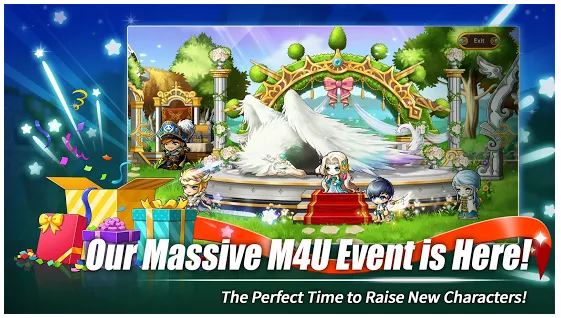 There are five classic character classes to choose from:
Dark Knight – has a large health reserve
Bow Master – has powerful damage in ranged combat
Night Lord – very agile and has invisibility skills
Bishop – quite strong and has magical abilities, but he is very vulnerable
Corsair – uses a gun to attack enemies in ranged combat with powerful magic skills
You can control them with the touch joystick on the left. On the right of the screen, you will find skills with the attack. In total, you can place four skills on the quick access panel.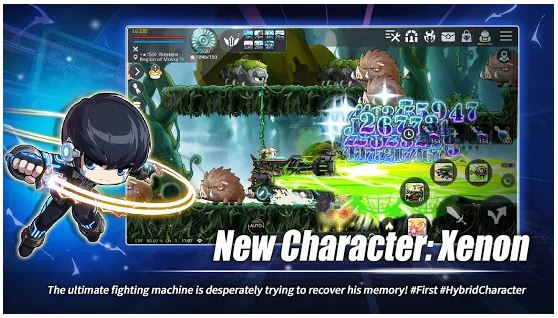 At first, all the tasks will be associated with running to the NPCs and killing monsters. To complete them, you just need to tap on Accept, Next, and Execute buttons.
Moving on, this game comes with various challenging quests, dungeons with different levels of difficulty, PvP battles, various daily missions, and so many other useful features.
Another interesting thing in this game is the teleportation function. It allows you to instantly teleport to a place on a task.
To sum up, MapleStory M is full of various interesting features. Plus, it guarantees a simple navigation system. The only drawback that we have found in this app – the game takes up much space.
Note: MapleStory M requires OS 4.4, CPU dual-core, and RAM 1.5 GB or higher.


5. Darkness Rises
Darkness Rises is a unique action role-playing game with stunning graphics, involving gameplay and intense boss battles.
After downloading the app, you will get to the character selection menu. There you will find 4 classes:
Warrior
Assassin
Wizard
Berserker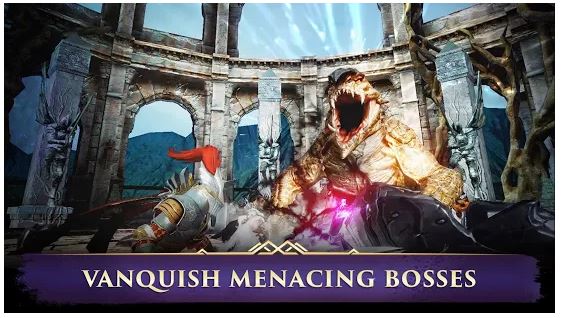 By the way, the game offers an excellent character editor. You can adjust facial features, body part size, hairstyle, hair color, and other things. During the training process, the game system will introduce you to all the necessary game techniques and activities.
All the missions in Darkness Rises are quite diverse, but in most cases, they are reduced to the completion of certain tasks. Darkness Rises contains various stages. After the level completion, you will receive some rewards in the form of experience, gold, resources, equipment, and so much more.
At the end of each stage, you will have to fight a boss. But stay alert – it is not a simple task! After passing a normal mode, you will get to the difficult one.
The main task of the player remains unchanged – the mass murder of evil creatures that threaten peaceful life.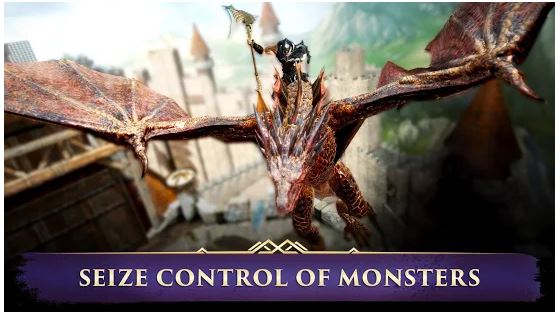 At the bottom of the screen, there is a large button that activates simple combo attacks. Next to it, there are also small buttons that include various skills of your character.
Moving on, there are 9 dungeon levels with different difficulty stages and rewards. Additionally, the dungeon is designed for two players, therefore the game allows you to invite a friend. Or, you can use the automatic search that will select a partner for you with whom you can go into battle.
One of the unique functions of this game is the connection of souls. All the characters have this option. It enables you to control the enemy's body. This is certainly a magnificent bonus!
Summarizing all the points mentioned above, Darkness Rises is an excellent option. The only obvious drawback that we have found out there – the game has a wide range of in-app purchases.


You may also like: 11 Best Games Like Crusader Kings 3 for PC
6. Icewind Dale
Icewind Dale is our next high-quality RPG that provides various spells, interesting challenges, and over 30 classes to choose from.
First of all, Icewind Dale does not take much storage space, thus it installs in several seconds. We have not noticed any lags or bugs while using the app.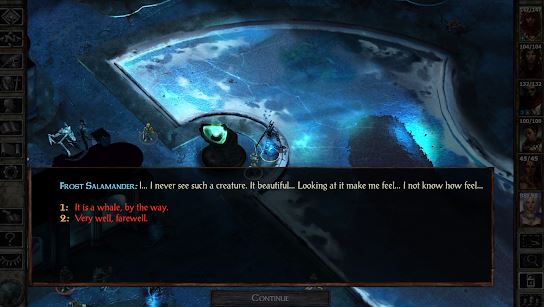 Despite the fast pace of the game, the beginning is quite slow. At first, you have to generate six characters in the character creation menu. If you don't want to spend so much time on this process, you can import the pre-generated characters.
The game is quite long, but its plot is very entertaining. Each area is interesting to explore. Trolls, brown carcasses, and giants are just some of the many enemies you will have to face. A great bonus in this game – it supports a multiplayer mode that allows you to invite friends and play together.
Icewind Dale features a magnificent design that is suitable for real-time strategy games. It comes with colorful animations and locations that suit the game genre. Plus, its interface is quite easy to manage.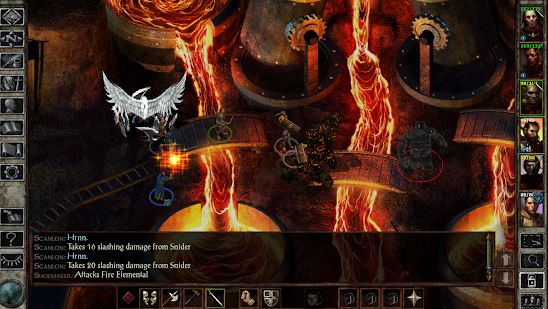 We have to admit that Icewind Dale is a must-have game for all RPG fans. But the only disadvantage for us was the fact that it does not provide many side quests.
Battles with wild animals, ice caves, and magic spells – all these amazing things are waiting for you in Icewind Dale. So, hurry up to try it!
Note: The game is available for tablets. We don't recommend using it on smartphones with a screen diagonal of less than 7 inches. Does not support Chrome OS devices.


7. 9th Dawn III
9th Dawn III is another alternative to Diablo III. In this role-playing game, there is a rather interesting plot and a great number of fun fights with numerous enemies.
The game takes place in the lands of Celdatia. You will discover a huge open world that is full of dungeons, cities, and castles.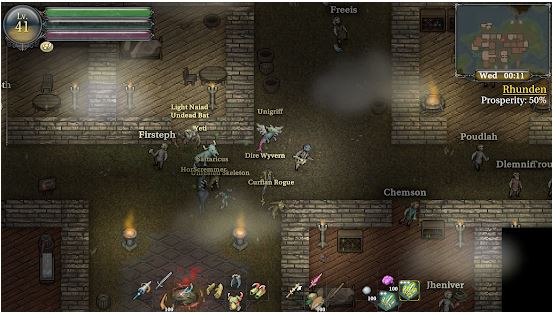 While playing, you must defeat hundreds of different monsters that will get in your way. This is a difficult task, especially at first, when the enemies can destroy you with a few blows. But, over time you will learn how to avoid their attacks.
You will visit various villages, where inhabitants are ready to give you many tasks. For example, collect items or search for artifacts, people, and much more.
Moving on, the game allows you to catch your own pets. To do this, you can use bait and traps, and try to "calm" your future pet. After that, it will always follow you. You can have up to 10 pets at the same time.
The game contains a standard combat system: you choose a weapon, point it in the right direction, and the hero hits automatically. Besides, at the bottom, there is a quick access scale for skills and things.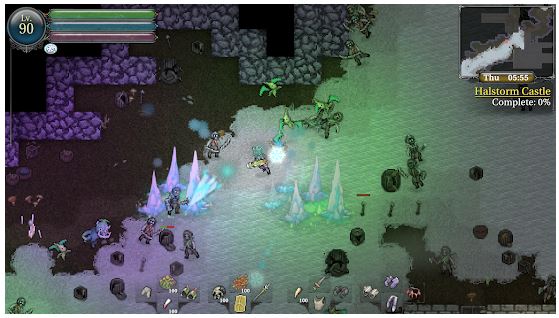 Apart from the aforesaid, you can get a companion in the team, which will grow and develop as well as your character. We have to mention that 9th Dawn III comes with pixel graphics. Firstly, it can cause controversial feelings. But, surprisingly, the eyes get used to it quite fast.
So, we have found two significant cons in this app. It comes with paid access and there are not enough descriptions. Therefore, you have to guess many things. Summarizing all the points, 9th Dawn III is an entertaining premium game in this genre. We have played it for hours, and still can't get enough!


8. Bloodwolf
There are some games that just take your breath away. Bloodwolf is certainly one of this kind of game. This is the perfect option to play with friends or beloved ones.
The game runs very well and does not slow down. It is quite lightweight and installs in a few seconds.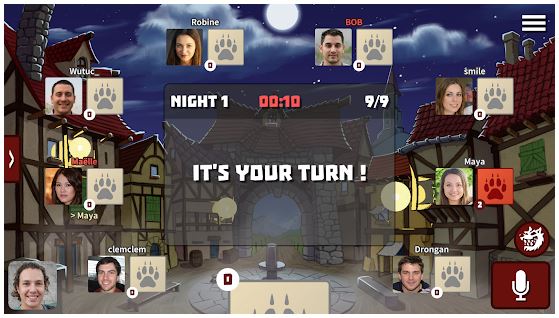 In the beginning, each player has a specific role. The app provides a great variety of roles – Witch, Villager, Werewolf, Cupid, and so many others. In the section All roles, you will find the description and goals of all the characters.
The major idea of the game is to carry out certain tasks depending on your role. But careful – you can't reveal the role!
For example, a werewolf must eliminate all the villagers. But no one should find out who plays this role, otherwise, a werewolf will be hanged. This way, a seer and a witch must eliminate all the werewolves, and so on.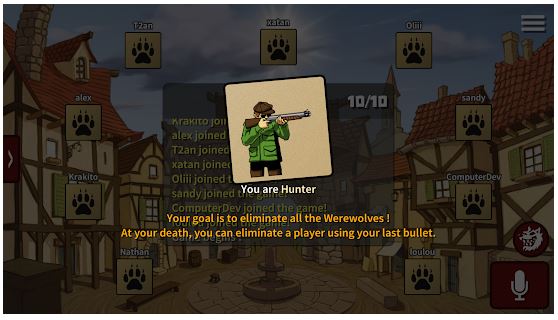 On the menu page, the app allows you to choose a quick game or custom games. If you click on the custom games section, you can also hold a game or play in the living room.
Moreover, the app provides you a worldwide ranking list where you will find the best performance and rewards of other players. What is more, the app offers a pleasant design that guarantees easy navigation. Besides, the app is free, but you can also purchase a premium version at a quite appropriate price.
If you are searching for an involving role-playing game, you should definitely try Bloodwolf. The rules of the game are very simple, but unfortunately, the app does not provide any training. Anyway, we believe you will enjoy it!


9. Crashlands
Now we are going to review our next game – Crashlands. This game can boast many features: sophisticated graphics, immersive gameplay, and entertaining tasks.
In Crashlands, you play Flux Dabes, a galactic trucker who found himself on an unfamiliar planet – Woanope. Evil alien Hewgodooko intercepted his last shipment.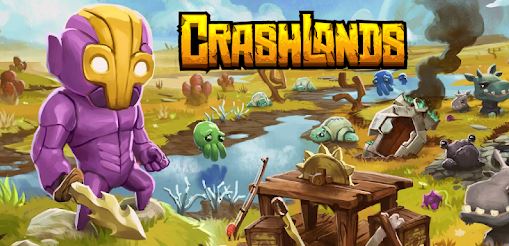 While trying to return the cargo, our hero builds a home on the Woanope, explores survival methods, makes friends, uncovers ancient secrets, and defeats dangerous bosses. The great advantage of this app – it offers an extended number of involving quests.
In this game, you will also find an unlimited organized inventory. The inventory gives you tools at the right time so you can focus on the adventures, tasks, and building. Plus, the inventory is sorted automatically.
As you play, you can travel to new areas, meet specific characters, discover storylines, and fight powerful enemies. Additionally, you can even enhance your combat skills with dozens of self-made devices. Set fire to your enemies, stun them, slow down the time, and more!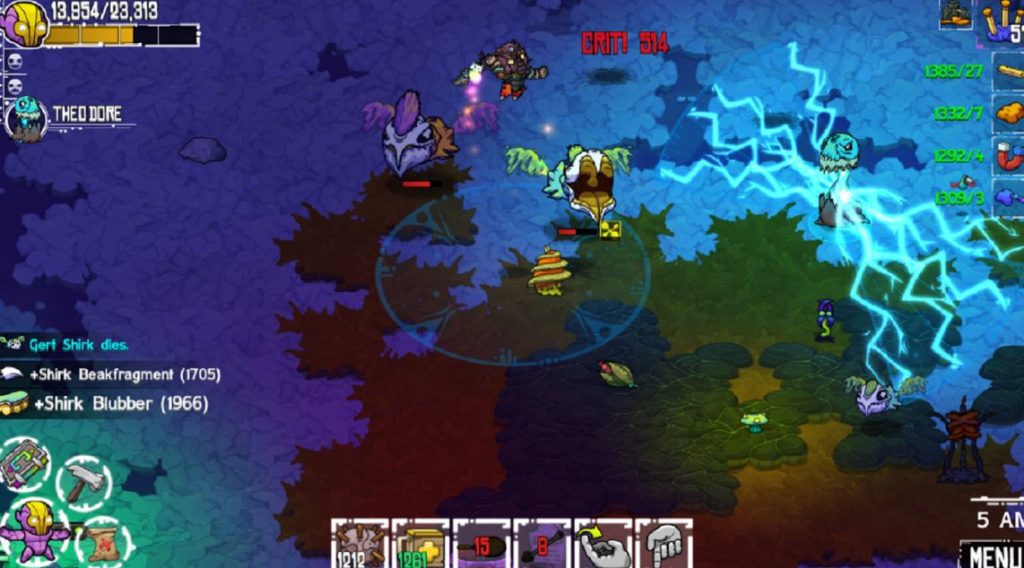 Moving on, all the creatures in Crashlands can become your loyal friends and companions in battle. You can have a pet if you find an egg and take care of it. Besides, you can even create special items for your pets!
The best part about this app – it supports most wireless mobile-compatible controllers. So, there is no need to use the inconvenient touchscreen.
In addition to the abovementioned points, the app offers you the Cloud Saving function. Using BscotchID will help you to store or extract your save from the cloud. Moreover, you can even move it between other devices!
All in all, Crashlands is truly worth trying. The game is very addictive. But we have to warn you that this game requires at least 1GB of RAM.


10. Goddess: Primal Chaos
Goddess: Primal Chaos is another alternative to Diablo III. This is a 3D action MMORPG mobile game that enables you to go back to the past and change history.
The major goal of this game is to save the world from the evil and dangerous Tyrant. Along the way, the players will have to fight against various evil creatures – minions, monsters, and bosses. While playing, you will have to complete many interesting tasks and quests.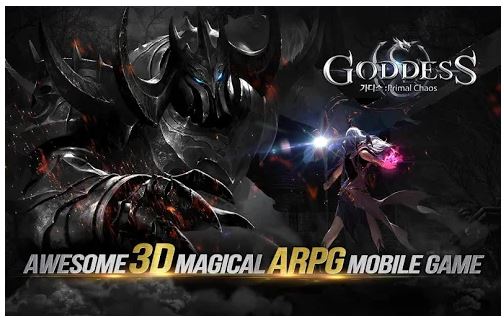 Goddess game offers you to choose from 3 different classes:
Summoner – manages massive attack and perfectly kills bosses or ordinary monsters.
Warrior – ideally suits killing ordinary monsters, but useless for bosses. This is an excellent fighter with good armor and an increased life scale.
Bloodline – has an increased attack, and strikes with high speed. But comes with little health, weak physical protection.
After creating a character, you will be given a brief guide of the game world – how to play, fight, move, improve your equipment, and where to find resources. Learning is a very important stage, as some things are not obvious.
In case of hopeless situations, you can always ask for help the several goddesses. They are always invisibly present next to the hero. They will save you and turn the course of the battle in the opposite direction.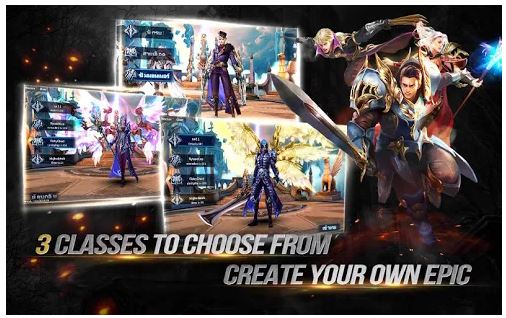 We have to note that this app is very easy to navigate on both Android and IOS. On the right, there are a large attack button and four smaller special skills buttons. On the top of the screen, you will find the number of your lives.
Apart from the mentioned above features, in this game, you will also find tons of quests and other activities, PvP battles, guild wars, battles on the PK field, and so much more.
Magnificent locations and exciting gameplay – the major features that we have noticed in this game. If you like immersive and challenging quests, this game will be perfect for you! However, we have found a significant drawback of this app – you can't play it without an internet connection.


You may also like: 11 Best Games Like Banished for Android & iOS
11. Frostborn: Coop Survival
And the last one on our rating list is Frostborn. This is an online action-adventure game with role-playing elements.
The dead and giants filled the beautiful lands of Midgard. It's all the fault of the mistress of the dead – Hel. She aims at taking over the world. You are playing as an immortal and brave warrior. The main task of the game is to destroy her cruel plans.
The local shaman recognizes your strength and asks you to build a settlement and bring all the residents together. They will help you complete the shaman's tasks.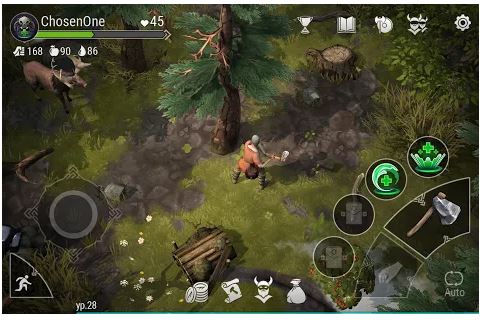 In the beginning, you will have to select a preferable class and set up a character. You can adjust gender, hair color, hairstyle, or even skin color. Additionally, you can fight as an archer, warrior, or healer.
All the classes have certain skills and subclasses. For example, a healer class can lead to a shaman subclass. By the way, you can change your class at any time. Your resources and equipment will not be lost unless you are attacked while changing the class.
When you play, you will have a wide range of tasks to carry out – collect certain items, build a camp, or upgrade a class. All these tasks will help to explore new areas in the game. Practical work takes an essential part of the game. For example, creating strong weapons or walls to protect yourself from threats.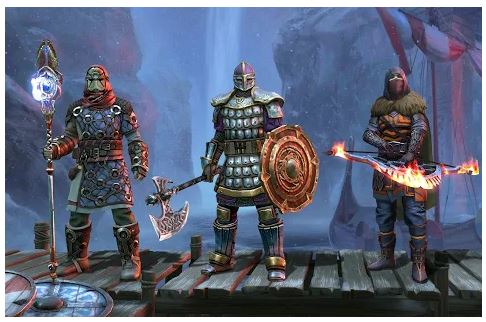 What is more, the manufacturer constantly updates the app version to satisfy users' needs and wishes. We have to admit that we were pleasantly surprised by the game's design with colorful animations and locations.
Apart from the mentioned features, the game allows you to build relationships with people, go down to the dungeons, and defeat zombies. The only downside of this game that we have noticed while playing – weapons and equipment break down very quickly.
But, in general, Frostborn is a wonderful game, whose addictive gameplay makes you forget about all its flaws. Guaranteed enjoyable time spending!