A pet in the home is a full-fledged family member that everyone loves. Children especially love pets. They can play with them, care for them, feed them, and take them for walks.
Yet, for various reasons, not every family is ready to get a pet. But thanks to the development of the apps there are new offers in the form of pocket pets.
So we have reviewed these best pet care games. Moreover, if you do decide to get a pet, thanks to them you will learn everything about its care.
You can also take care of exotic animals with these best games like Lioden for PC, Android, iOS.
Hellopet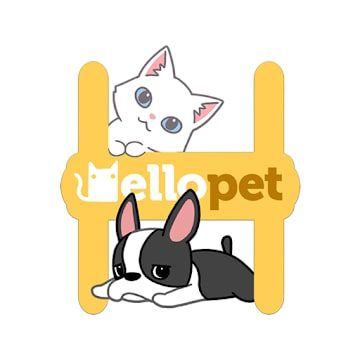 Hellopet is an app that allows users to enjoy playing with and grooming virtual pets. Everything that pet owners love is available in the game.
Namely, walking, playing, and generally spending time with their pets. Here you will be able to get a dog and a cat – it depends on your preferences.
After you have a new virtual friend, the user will be able to walk and visit his friends. You can shelter pets with a special tool that will placate the animal.
These are cookies, which everyone loves. They can be purchased at the store. With a faithful dog or a cute cat, you can spend time in mini-games, as well as in walks through the homes of other users.
You can also meet their pets and leave messages in the guest book. Thus, it becomes possible to organize communication with other players, carried out with the help of the "Owners Club".
The user's virtual friend also has his own room. The room can be decorated with special items, change the wallpaper and furnish it.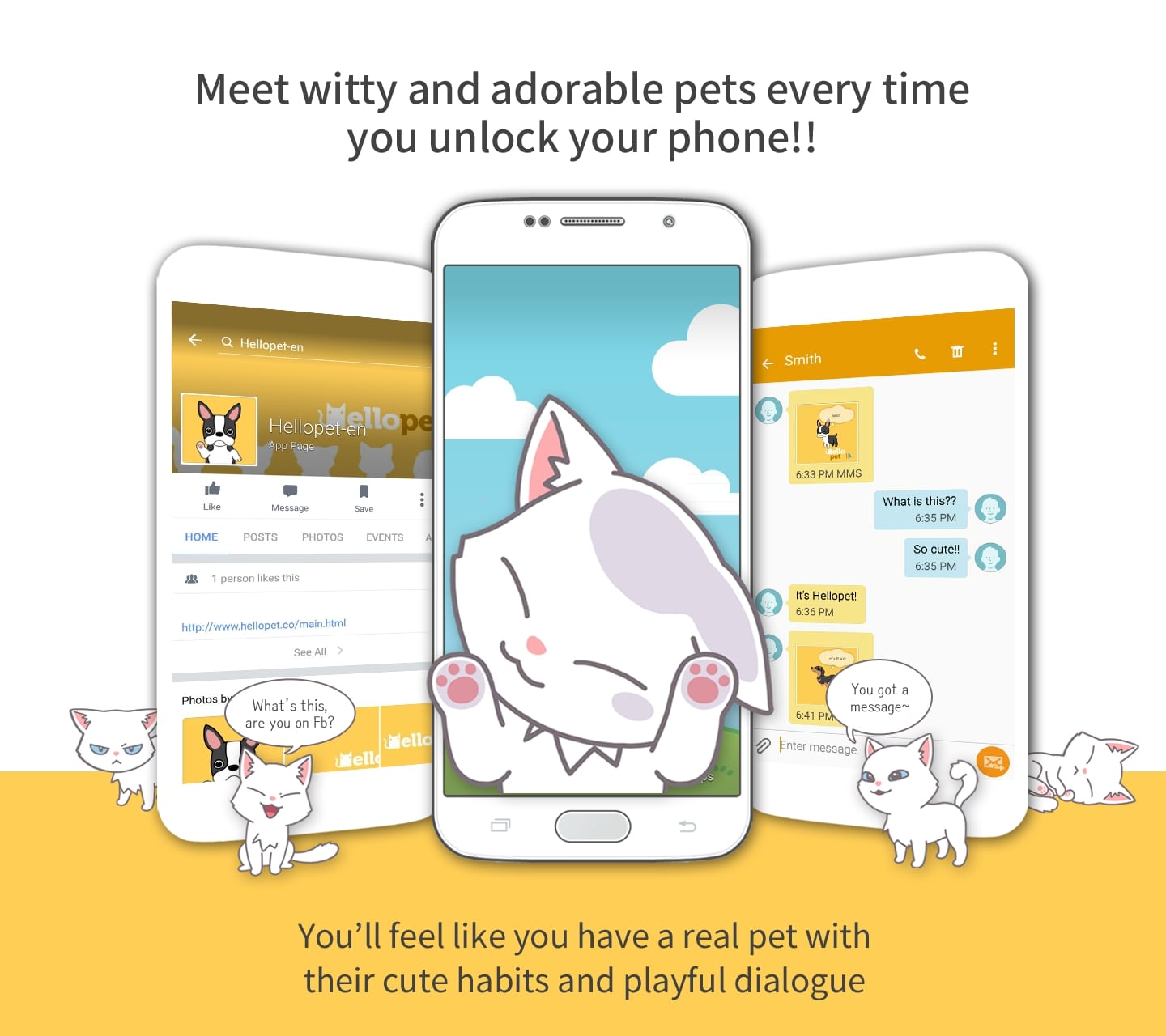 The more comfortable the home of the pet is, the more popular the user will be. Pets will sometimes visit their owner, letting you know what's going on in the app, allowing you to stop by and check on your friend.


You may also like: 10 Best Online Farming Games for Kids (Android & iOS)
My Talking Tom Friends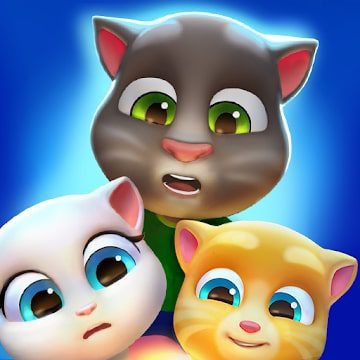 My Talking Tom Friends is a fun virtual pet simulator that brings Tom and his five friends together.
In this game, all of your favorite characters will get together because they are moving to a new home. Help them settle into their new place. Furnish the house and fill it with cool toys.
Let everyone pick something different. Everyone needs a place to relax and play, and if you don't want to sit in the house, take everyone outside. Move around the rooms and keep an eye on the pets.
You have to take care of all six pets at once, and it's not going to be easy. You have to manage to feed, bathe, change, and entertain them all by playing games.
Travel through the city in the bus, collecting gifts along the way, drawing pictures, and growing vegetables with Angela. When evening comes and everyone wants to sleep, you need to find a place for everyone.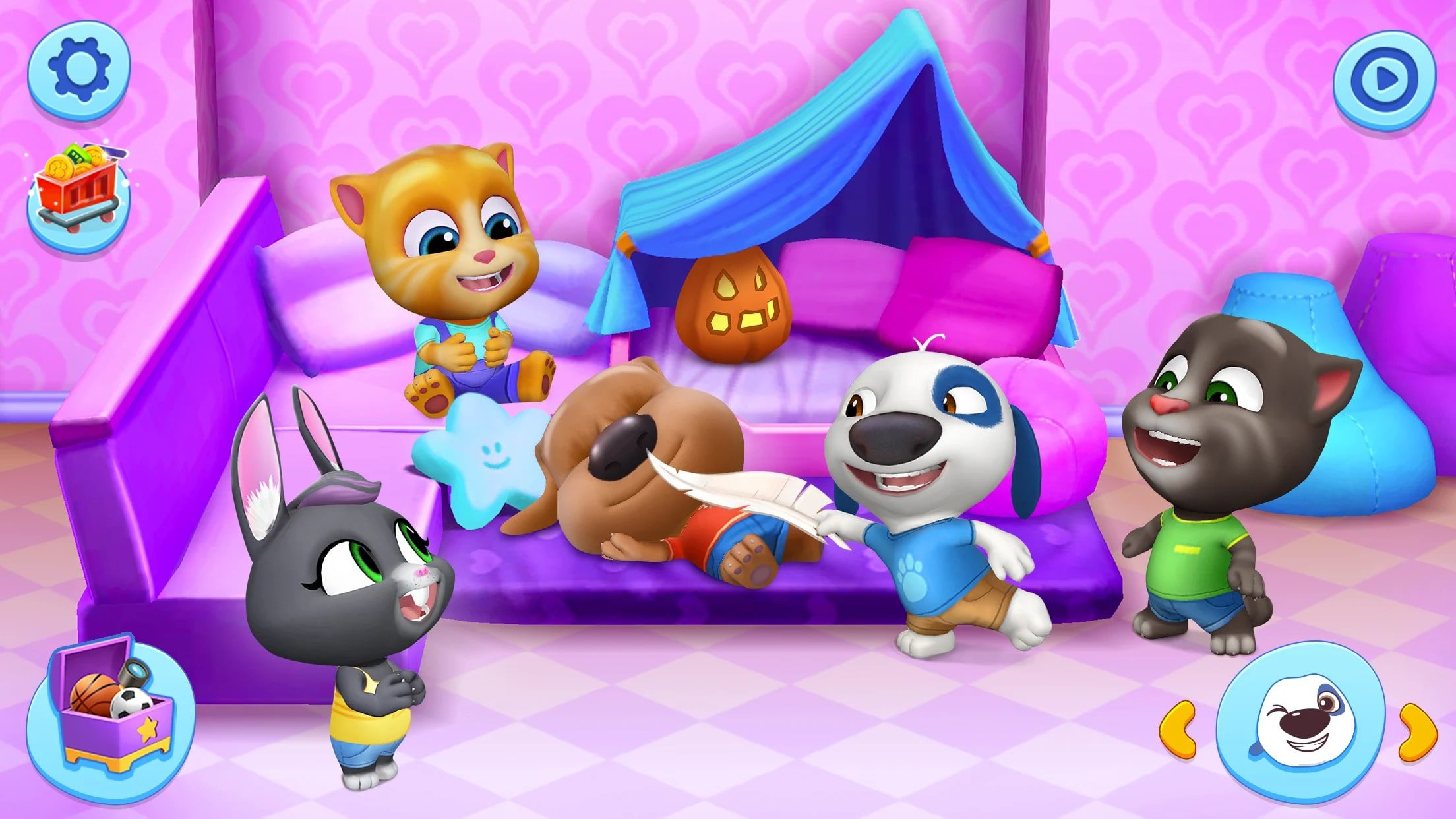 Otherwise, friends will not rest and will not gain the strength to play and have fun with you the next day. It's important to keep an eye on their health and energy levels and not let them get too tired.


Dog Hotel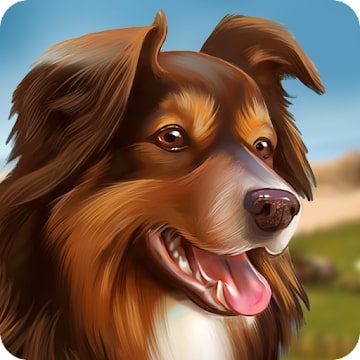 Dog Hotel is a good dog kennel simulator. Become the owner of a dog hotel, take care of furry animals, complete tasks, and develop your business.
You will have to get into the role of the owner of the shelter for four-legged friends, which helps people to care for and train dogs. The management of the player has a complex for the care of pets.
There are animal restrooms, a garden for play, and an obstacle course for training. In each area, the player can interact with the dogs using the action buttons at the bottom of the screen.
Animals need to be fed, bathed, trained, trained, played with, and cared for. Each action is implemented as a little mini-game, which makes the gameplay is not boring.
The essence of the game is to complete the tasks of the owners, which raise the level and unlock new improvements to the enterprise.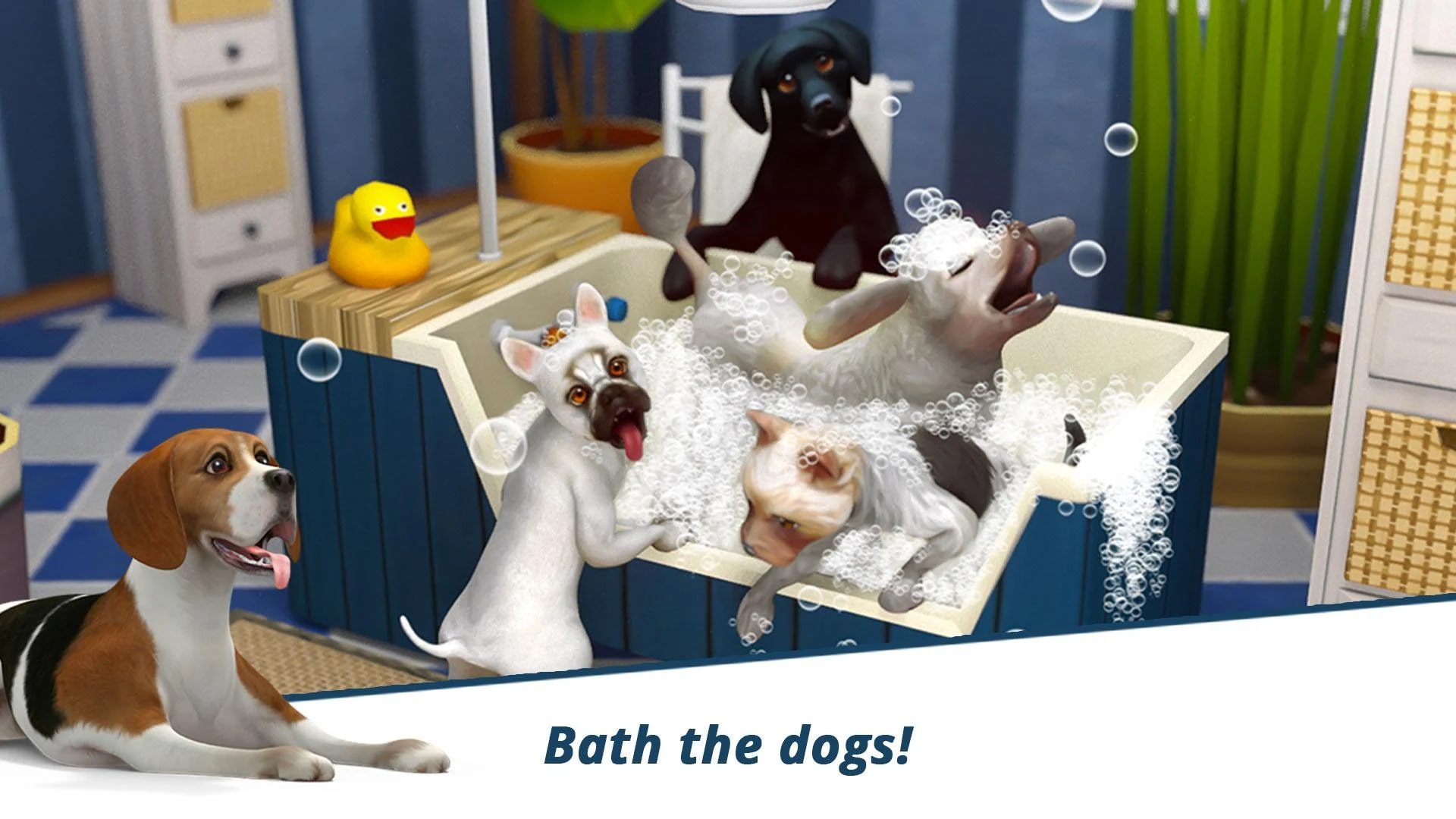 There are a large number of appearance upgrades, which you will have to try hard to open. The variety of breeds is amazing. The pets respond to every touch, and the drawings of the characters and details are pleasing to the eye.


Talking Ginger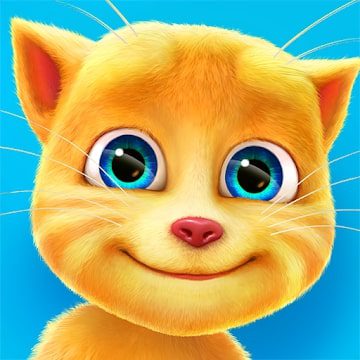 Talking Ginger is a virtual ginger cat for mobile devices. Now every user can get a little pet, which is quite fond of talking and having fun playing games.
Thus, the pet does not independently generate phrases but repeats them after the owner. The voice of the animal is very cute. Besides, the kitten in this app responds to every touch and stroke.
The user has to help the kitten take a shower, brush its teeth, blow-dry its hair, and go to the toilet. Only after doing all these things, the talking Carrot-top will go to sleep and be sure to show, in gratitude, his magical dream.
When a collection of sixty colorful dreams of a kitten will be collected, the user will be awarded a prize. Talk to Ginger, and he will repeat everything. This feature allows you to spend time having fun, as the pet repeats any sound, saying the phrases in a cute voice.
Pet the little redhead, and he will purr in gratitude. There is also a mini-game with seven tools: toilet paper, toothbrush and toothpaste, shower, hairdryer, timer, and a puzzle.
Pressing the appropriate buttons opens the corresponding game. Home improvements are available. You can change the interior of the room while using a considerable number of all sorts of elements.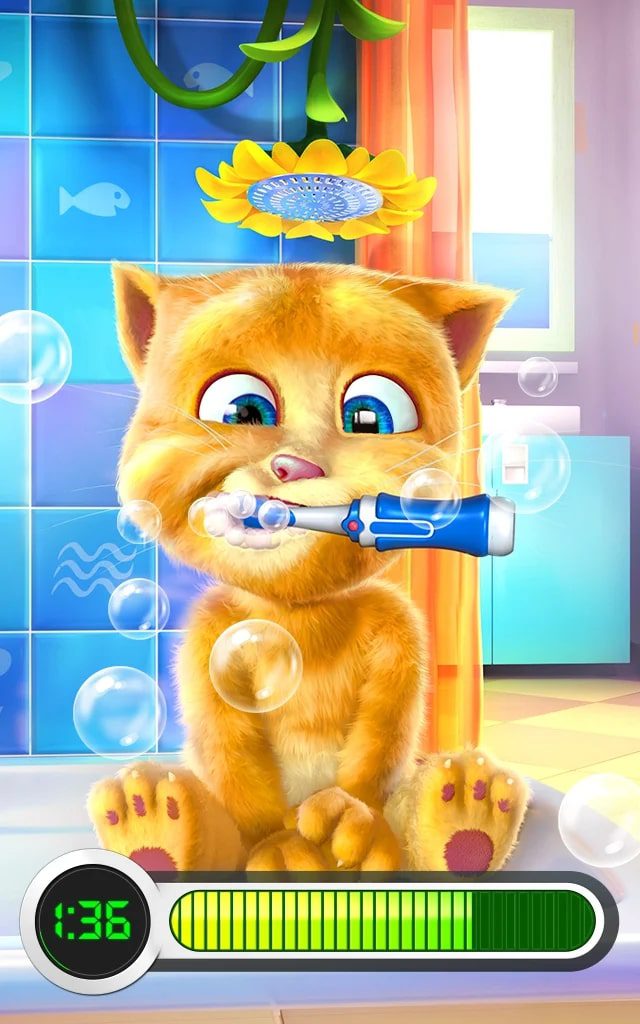 Also, you can record videos: recording the actions of a cat in the game, greetings, and jokes. You can send them to your friends by e-mail, social networks, or put them on YouTube.


My Horse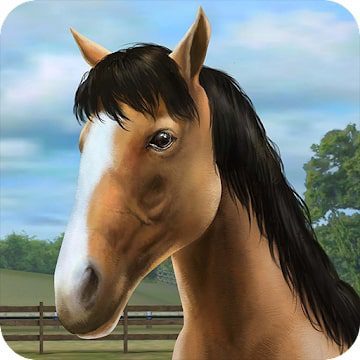 My Horse is a realistic simulator for the care of a real horse. You have to get yourself a horse of one of the eight possible breeds and take care of it. Feed it, clean it, and train it for competitions.
You will often enjoy watching your horse trotting around, wagging his tail, and even roaring from time to time. The variety of activities and social nature of the game experience also greatly enhance the realism.
Players will get to know and give their new companions a nickname. Once all the changes have been made, you will be able to meet Dan. This is a stablemate who will assign you a few basic tasks that will help you accumulate experience and in-game currency.
The core excitement of the gameplay stems from the competition, where you will fight for the championship. Players will have to choose their timing carefully to succeed.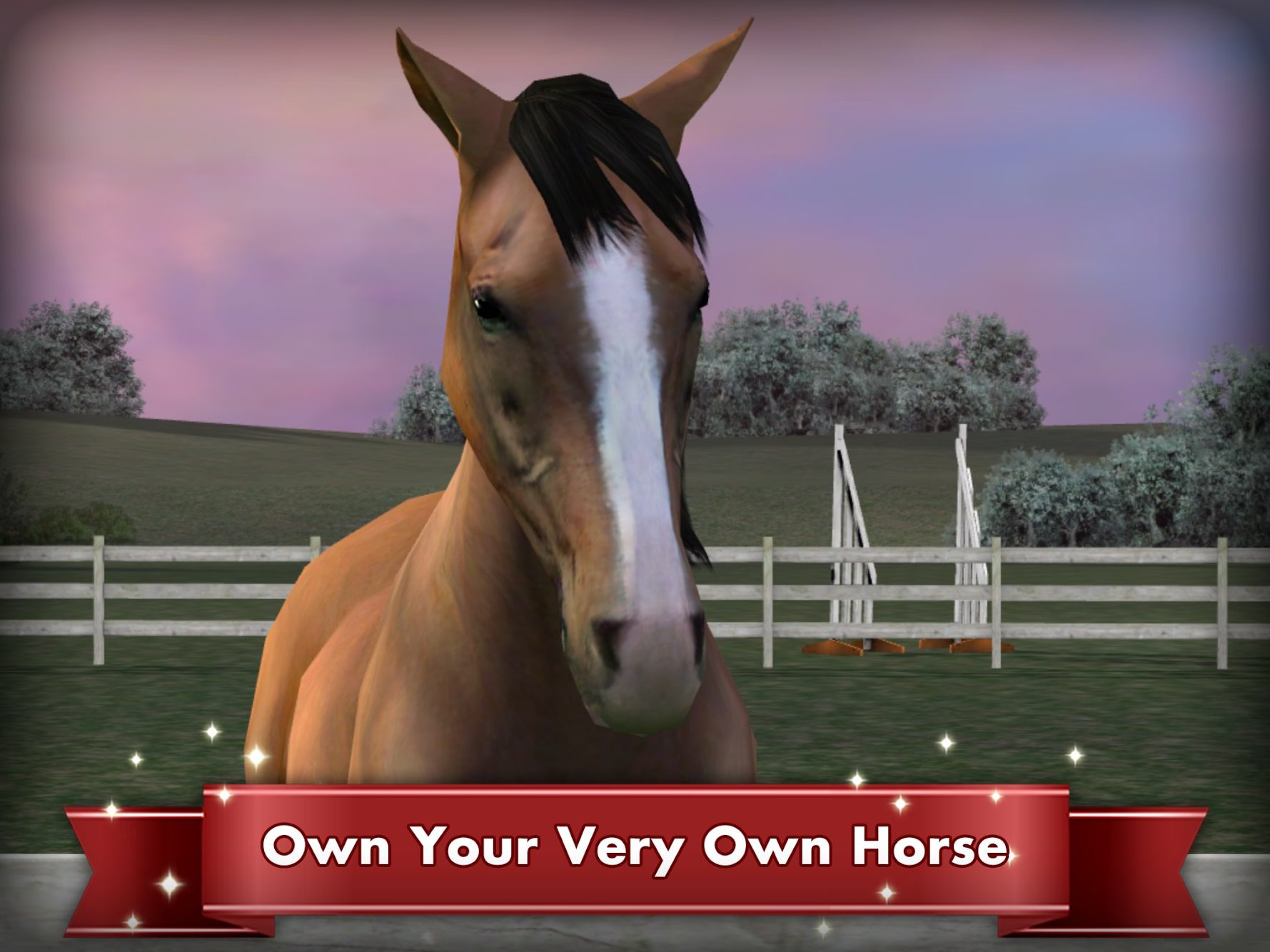 Each competition has different initial requirements, which are health and skill levels. These stats constantly force you to strive to improve your horse. You will also be able to take pictures of your favorite and visit the stables of other players to help them care for their horses.


Talking Ben the Dog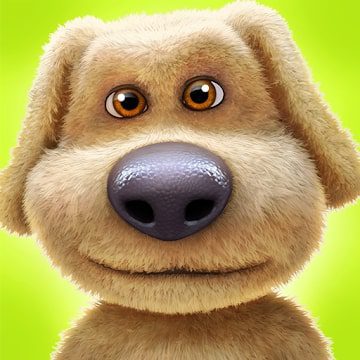 Talking Ben is a great pet simulator. It is a fun game about a talking dog, capable of amusing any, even the most boring company of friends.
Ben's favorite activity is reading the latest press on the development of new technologies and ideas of modern scientists.
The main goal is to divert Ben's attention from reading any available means: scratch his belly or forehead, snack, or lead to a conversation.
Sometimes the hero is unbearable because he is busy with his own interests and does not respond to external stimuli. If you do not play with Ben for a long time, you are very likely to hear a deafening snore and catch him asleep.
It's always fun to tickle Ben to see how terrified he is of it and have a hearty laugh with him. The personal items belonging to the character are fragile in quality and break after any touch.
The dog has a large laboratory in which he spends his free time. Mixing cones with liquids, Ben conducts experiments and studies the resulting chemical reactions. Ben reacts to any change in the play environment and voices it in a funny bass voice.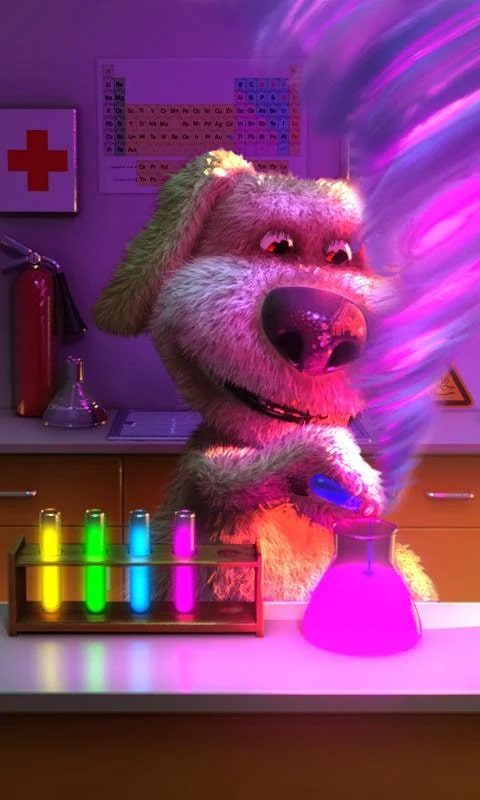 The clever dog is ready to talk about his quiet but interesting life as a retired scientist and narrate other daily activities. Funny and ridiculous situations that happen to the lovable hero are saved in a video format. You can send them to your friends via e-mail or messenger.


You may also like: 11 Best Memory Card Games for Kids (Android & iOS)
Kitty & Puppy: Love Story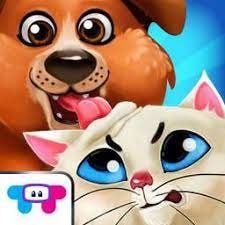 Four cute kittens and as many adorable puppies are the pets you'll have to take care of in Kitty & Puppy: Love Story.
Grooming includes delicious food and buying glamorous clothes. Also, your animals will take part in photoshoots and contests, so bathe and brush them as often as possible.
Dress your pets and buy them accessories, train them, play with them, and make friends.
After you feed your pet, he will show you his satisfaction and joy. After showering, dry your pets with a hairdryer – they're not afraid of that at all.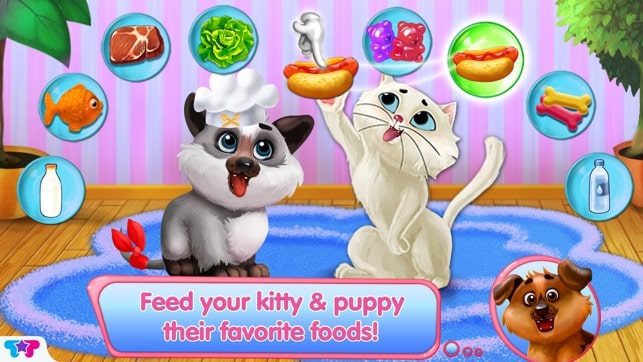 The goal of this game is a realistic simulation. It does a great job with impressive graphics that bring your pets and the surrounding game world to life perfectly.

Talking Pierre the Parrot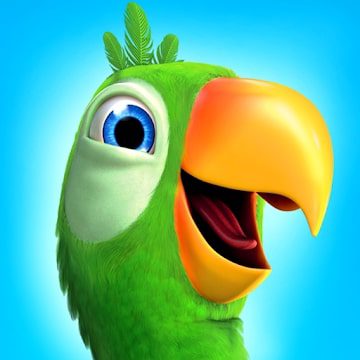 Talking Pierre the Parrot is a virtual pet that is ready to live on your phone and constantly cheer you up after talking to such a funny character.
The bird is a real talent, who loves music, and now you can listen to it. The task of the player is to play great songs in the genre of rock using a guitar, with which Pierre is very friendly.
You can play these songs at least every day. Pierre is also able to talk, and live. He will repeat aloud any phrase spoken by the player, his ridiculously funny voice.
This is a unique parrot, which can make a child and adult laugh. He has a lot of funny actions that can not be counted. Become a truly amazing guitarist who will perform the best rock masterpieces.
You will be able to amuse yourself and your friends because the game allows you to record videos and share them on social networks. The app is designed for entertaining communication and fun together with the talking Pierre. 3D graphics and chic animation will please fans of similar games.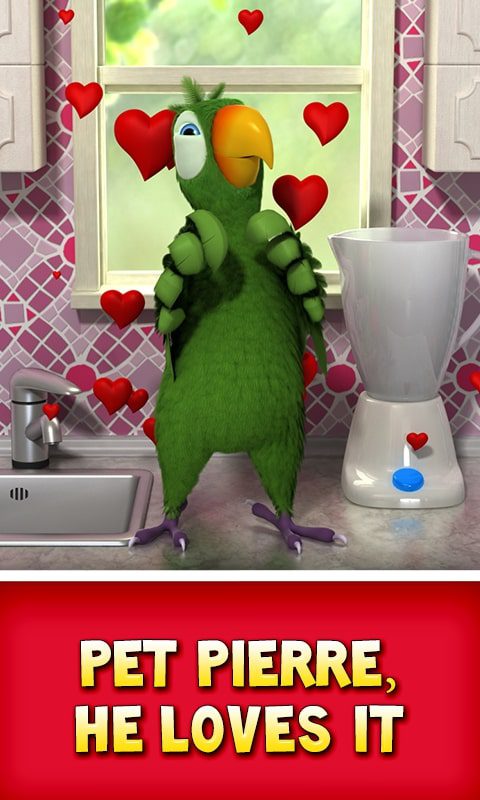 This is a free app, where the bird not only repeats your phrases but also speaks on its own. He is able to do many things, such as many tricks up his sleeve, easily dodging tomatoes.


My Virtual Pet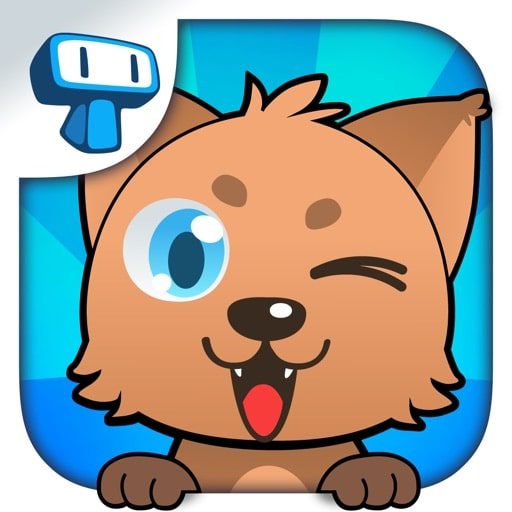 My Virtual Pet offers you a variety of pets. Each player will find exactly the pet he likes.
There is a cute kitten, an adorable puppy, a baby hamster, and if you want something more original, then get a little llama in your device. All animals need to be cared for and then trained.
This game belongs to the category of education. It contains mini-games for younger gamers, designed to train memory, reaction speed, and logic skills. Also, this game is suitable for developing imagination and creative thinking skills.
My Virtual Pet will give you a cheerful mood and will not need you to spend a lot of time. The gameplay is simple and repeats the distinctive moments of similar simulators.
It makes the game uncomplicated and fun to use. From a graphical point of view, the developers have done a great job.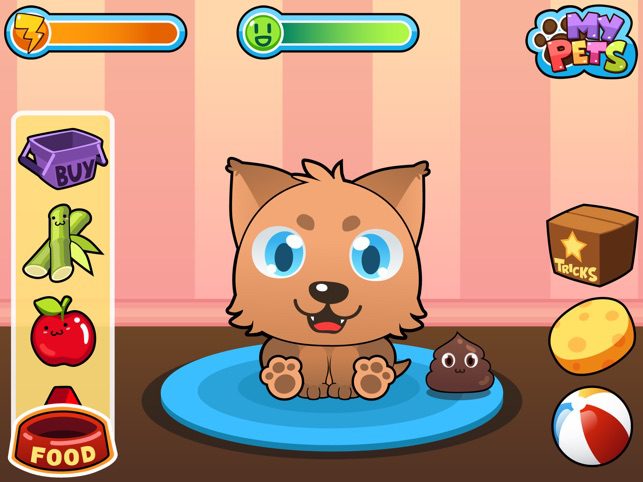 Thus, this game features great 3D graphics and thoughtful gameplay. The positive quality of the game is the absence of intrusive donation and the independence of real and game time.

CatHotel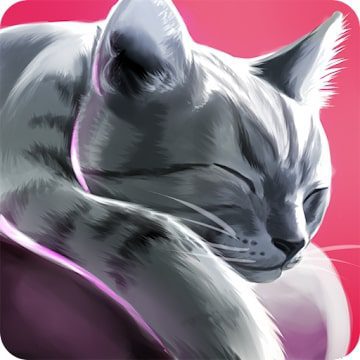 In CatHotel, you become the owner of a cattery. Here the owners bring their pets so that you can help them solve problems with their upbringing, health, and training.
The most important thing is to keep all the animals happy. So start getting to know each of them by changing their water, feeding, and brushing them.
Then you can move on to learning the file and the tasks at hand. Some of the cats will need to be fed regularly, with someone will have to learn the commands, with another cat will have to train on the obstacle course.
All this is your job, for the correct execution of which you will be paid by the owners of the cats in the evening.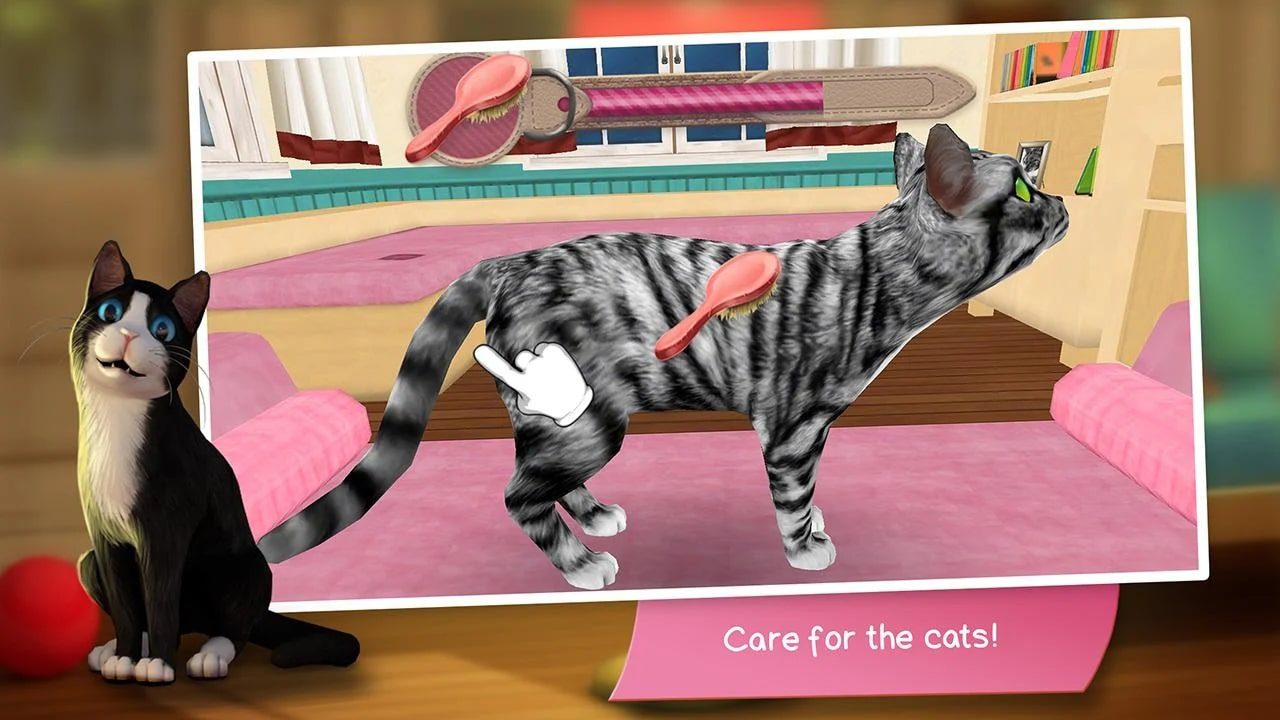 3D graphics, quality performance, a lot of different tasks, and more distinguish this game from the standard simulators.


You may also like: 9 Best Pirates Games for Kids (Android & iOS)
Cthulhu Virtual Pet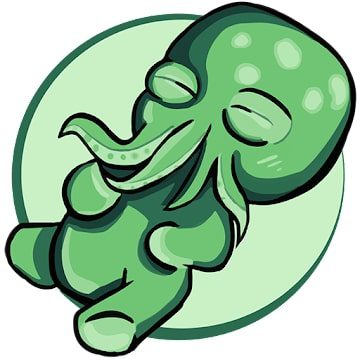 Cthulhu Virtual Pet is the most unusual pet you will ever have to take care of. You have to wake up the great Cthulhu and take care of him until he becomes powerful and takes over the world.
This is a game with a cool and beautiful pixel design. The unusual pet will be with you 24 hours a day, you will play with him and take care of him in every way.
Care for Cthulhu the goddess is not different from the care of a cute pony, dinosaurs, and chickens. Feed your baby, put him to bed, wash and clean him, take care of his health and make him happy.
Thus, you will grow a rare creature from another parallel with a desire to take over the world. Awaken the deity from its deep sleep at the bottom of the ocean and give it your love and care. In the game, you can go to the seabed to be with your pet.
Remember, Cthulhu is very fond of cleanliness. Frequently clean his home, bathe and feed him, play a variety of mini-games and get prize points in them.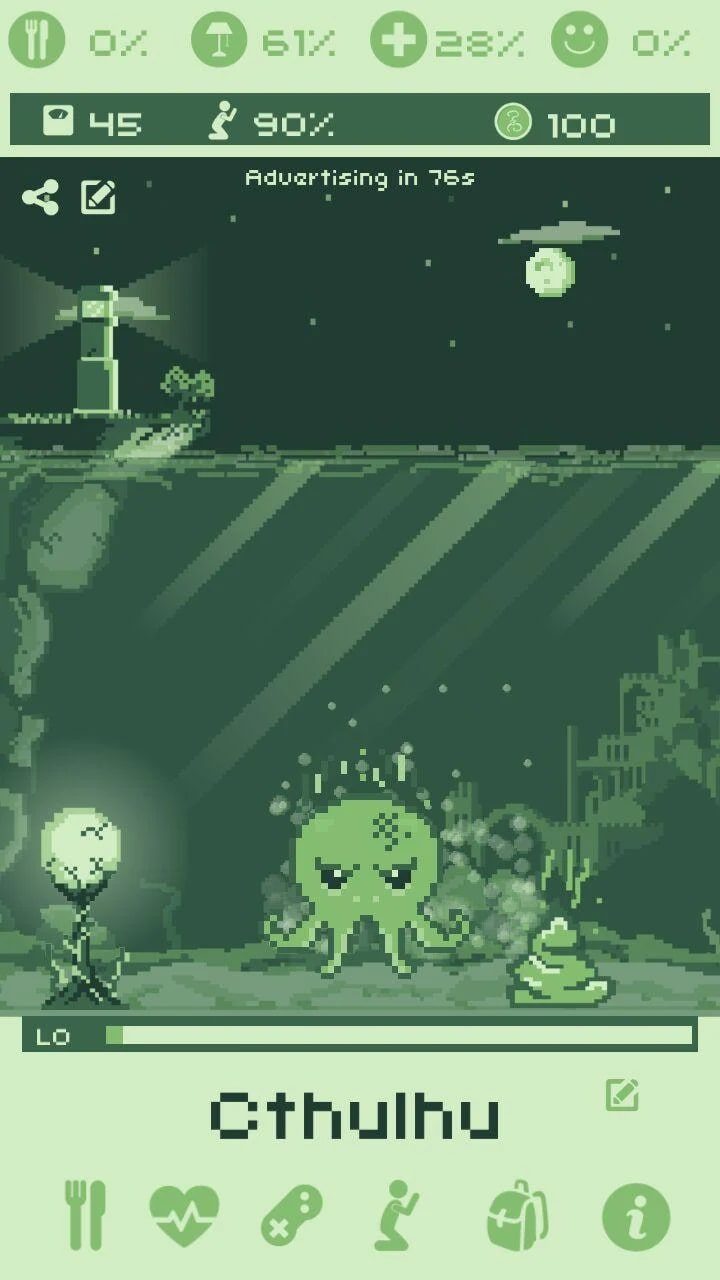 Gather the followers of the deity, which will help him gain power, they incidentally can sometimes be sacrificed. The number of his adepts is very important for your pet. The more of them, the more stable their faith is, and this charitably affects Cthulhu's development.