This game is a survival simulation of global warming, with all its consequences. It provides everything you would expect in the most terrifying end-of-the-world nightmares. This includes rising water levels, raging fires, storms, and even zombies.
To survive in this game you will have to build, grow and fortify your city. You also have to make sure that your hungry residents are fed, gather resources to escape from the disaster.

You may also like: 7 Best Horror RPG Puzzle Games for PC, Android, iOS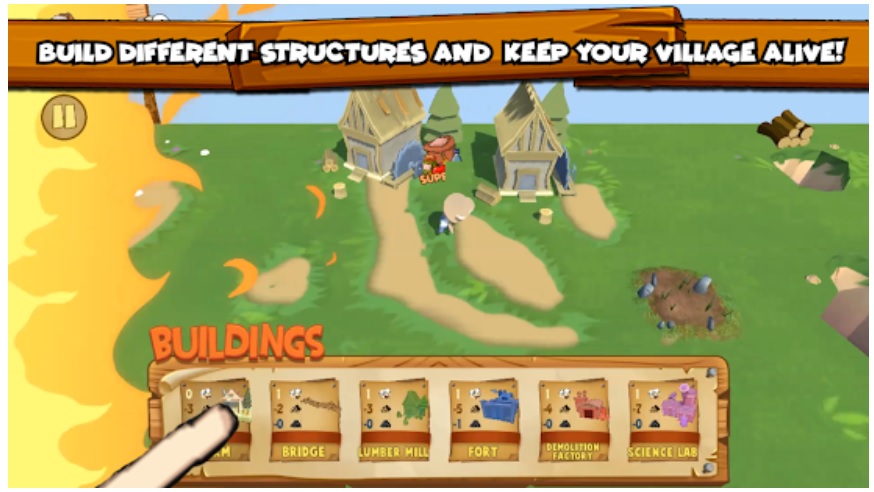 You'll also have to fight hostile terrain by building bridges to cross pits, destroying factories to clear the way, and improving buildings in the science lab.
Features of this fun game:
– Addictive gameplay. It's no surprise, because you'll have to build a city and run away at the same time. The emphasis is on adrenaline production while you play. To succeed in the game you need concentration and fast reaction, because conditions are always changing, and your main resource is people, so you will have to put a lot of efforts to develop your city.

You may also like: 11 Best Base Building Games for Android & iOS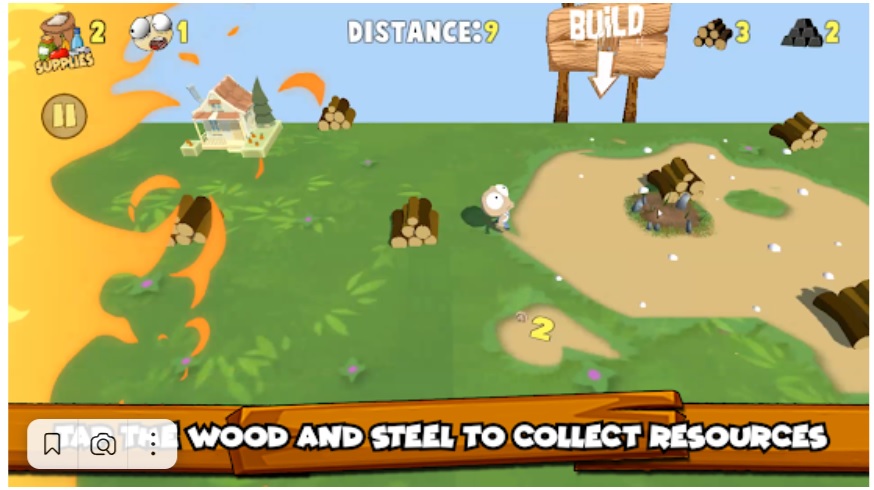 – city building on the fly. The game features a variety of building types – improve them to make the city more efficient. Improvements can be made in the science lab.
– a quirky art style that presents an authentic stylization with an emphasis on minimalism, which makes the game more attractive to the eye, also because of the bright palette chosen by the developers; many inhabitants, disasters and bandits.
– Lots of achievements, leaderboards and new exclusive inhabitants that can be unlocked as an Achievement.

You may also like: 11 Best Games Like Fallout for PC, Android, iOS