Dribble will definitely suit your taste. Conquer the amazing ball jumper game and unlock additional levels. No registration required, just download the game to your device.
You might also want to check the best basketball games.
After loading, a bright interface and a button to start the game displayed on your screen. Particularly pleasing is the bright and distinctive style of play inherent in this genre. Nice soundtrack and visualization to immerse fully yourself in the gameplay.
As in any other game, Dribble has settings and subsequent optimizations for a comfortable gaming environment. In addition, in the main menu you will see all available worlds for passing. Each world contains its own levels. Go through them and discover new ones.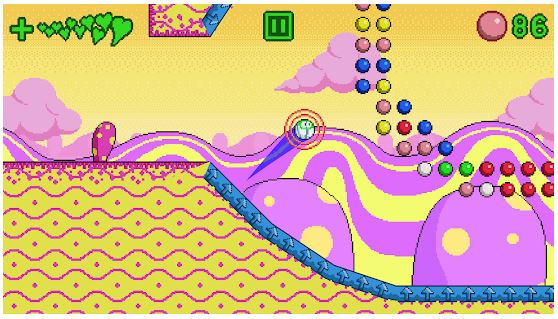 Dribble has its own tech support. If you have any problems or questions as you progress through the game, you can direct your questions to technical support. The specialists will try to answer you in a short time. It is enough to correctly and specifically describe the problem that has arisen.
The bright design and amazing visualization of the game style are especially pleasing. Funny drawing will allow users to feel all the game aesthetics and get a lot of emotions from completing levels.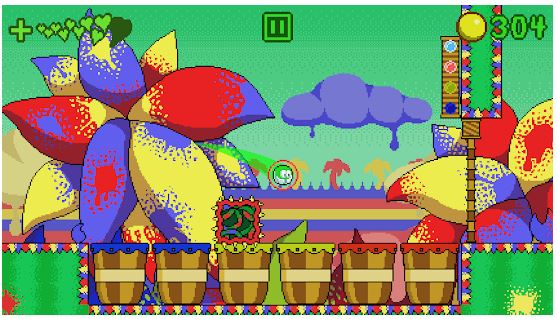 In "Settings", you can adjust "Music Volume", "Sound Volume", "Sensitivity", "Vibration". Choose the parameters to set up a comfortable game. The controls are easy and simple. Swipe your finger across the screen to control the ball.
Moreover, with the help of simple control of the gameplay, it will not be difficult for even new players to get acquainted with the features of the game. You will master the control process in a few minutes. Everything is quite simple and logical.
Fans of this game will probably like the creature collecting apps – you will find them in this article.
Dribble is a bright and easy-to-play game for those who want to have fun. Explore new worlds, complete all levels to reach the final storyline and free the jumper's friends. Nice graphics and musical accompaniment with concise and intuitively simple controls make the game interesting and unique.