The app is suitable for people keen on hiking, cycling, and walking, it does not weigh much, and immediately after opening it requests access to files and media on the device, and then announces all its main concepts. To have a background mode, Android 9+ owners need to enable it in the settings.
You should also check the range measuring apps.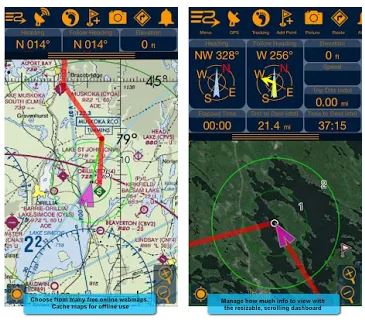 After signing in, you get a free trial period for 15 days, after which you can choose one of three paid versions with a certain set of features. When you start using the app, you will be asked to register, read the instructions, rate the app, or learn about the latest news.
The main screen is divided into two parts: at the top, there is a map, and at the bottom, there is a detailed user manual. If you wish, you can disable it.
The map shows the scale, you can increase or decrease the map, but you need to wait for a little for one of the six types of maps to fully load and display locations correctly.
At the top of the screen, there is a panel with six quick access buttons that allow you to instantly add a new point or configure tracking settings. Using the "Menu" button, you can open an advanced menu that contains more than a dozen sub-items.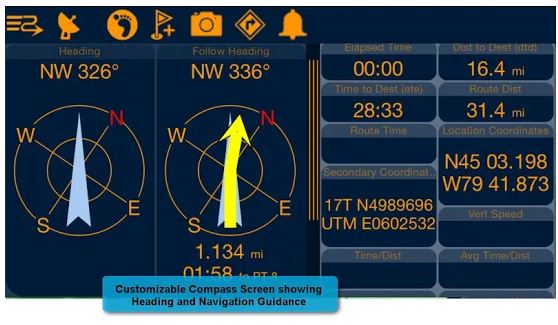 The user is given the choice of whether they want their device to be constantly monitored, and they can also set an alarm or use the BackTrack function.
The app can be a great helper for you! We like the fact that in this application you can develop a route by setting points on the map. Preliminarily, you can find the location you are interested in and think about the most suitable route.
What is more, you should definitely check out the land surveying apps if you like this app.
At the points you have marked, you can add photos of unusual buildings or picturesque landscapes that you have encountered during your journey. In the advanced versions, you can also add the weather to the map, or even make your map!