The Garageband app is one of the most common tools for creating music. Yet, it is only available to users of iOS phones and is limited in some features.
Today, music is one of the main types of content that is widely popular on all social platforms. It allows you to show your creativity, express your emotions or spend a pleasant one of your evenings.
In this review, we've gathered for you the best apps like Garageband for Android & iOS. They come with some unique tools that the Garageband app doesn't have.
Along with that, we want to recommend you these best microphone apps, which will come in handy if you also want to add vocals to your music tracks.
Music Maker JAM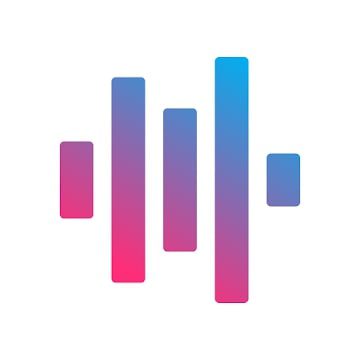 Looking for a simple application with an interesting and unusual interface at the same time? Try Music Maker JAM and see that making music can be really fun.
At first, you will certainly be surprised by the appearance of this app, the arrangement of panels, and individual tools.
At the same time, it should be noted that once you have mastered it, you will be able to record quality music quickly and without any problems. This app has all the features you need for this.
Like all the apps like Garageband, this one offers the user a variety of samples to choose from. From the simplest, consisting of just a few notes, to advanced ones.

You may also like: 7 Free Oscilloscope Software for Windows, Android, iOS
Groove Mixer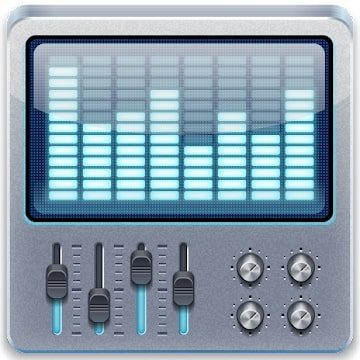 Are you going to work only with drums? Then you need to download the Groove Mixer music creation software.
In fact, it's a universal drum machine, equipped with all the features you need for a professional.
The interface of this app is very conveniently organized. In the center of the screen, there is a scale divided into cells, in each of which you can place any sound effect.
Remarkably, each of the sounds can be overlaid an infinite number of times, stretched or compressed. Make your music truly unique. The first time you run the app, you will see that the number of samples available by default is extremely small.
Don't worry: you can always download extra samples by selecting the corresponding item in the menu. You can do it absolutely for free. Later on, you can easily delete the extra data by accessing the same menu.
FM Synthesizer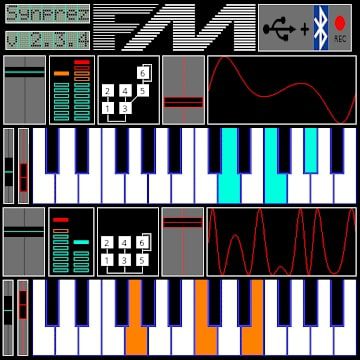 The FM Synthesizer app, like the others on the list, allows you to create music quickly and easily.
The program is distributed free of charge. In fact, it is an advanced synthesizer that allows you to create polyphonic music tracks.
Built-in options include a chord recording tool, a note editor, and an almost endless array of effects. You can use them for your recording for free.
Use the app to learn how to create complex harmonic compositions, change the warmth of sound, and set the optimal timbre for each note. A set of samples is also available, including live instrument sounds, voice recordings, and some other "blanks".
A distinctive feature of this music-creating app is the full integration with such a popular emulator as Yamaha. The virtual instrument allows you to reproduce sounds with the largest precision. So that they are almost indistinguishable from those recorded live.
You are free to add your own samples to the extensive collection, as well as record entire compositions or voice parts.
This program, like many of the ones discussed in this article, fully supports the use of a virtual audio keyboard. To use it, all you have to do is plug it in and wait a little while for authorization to complete.
The connection requires that your smartphone on which you are going to record music supports the OTG USB standard. To access all features without exception, activate Expert mode. This feature is available under Activable.
In addition to other effects offered by the developers, you can use vibrato, tone change, sound acceleration, and decay. To get the best performance, adjust the order of the keys yourself, as well as set the strength of your touch. These settings are important for fast and comfortable music recording.
The program supports work in a 16-track format. The finished track can be merged into a file or sent immediately in a messenger.
Audio Evolution Mobile Studio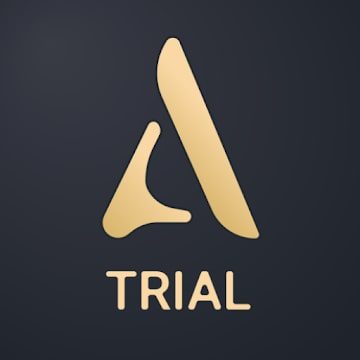 Audio Evolution Mobile Studio is an app with a pleasant interface, ideal for producing professional music.
In addition to its own sequencer, it offers the ability to record audio from the built-in microphone. You can choose from several easy-to-use tools, including looping a fragment or an entire track.
A distinctive feature of this app for creating different types of music is the truly enormous number of all kinds of effects.
The developers offer 25 groups of audio effects, from common ones like compressor and delay to the chorus and artificial noise.
It's also possible to mix created audio tracks with other audio tracks. When you're done, you'll be able to save the file to your phone's memory or publish it online.
Among other things, the app fully supports working with the MIDI standard. It also has a built-in metronome for live recording and can stretch or shrink any sample or the whole track. Basic features like mono to stereo channel conversion and other options are also available.

FL Studio Mobile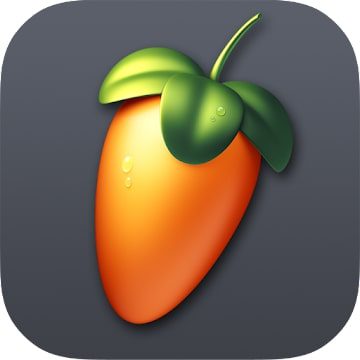 Installing FL Studio Mobile gives you access to a variety of synthesizers, keyboards, drum kits, and other samples.
Some of these are not available in many other similar applications. You can use these tools to create full-featured soundtracks.
If necessary, you can add live sounds that you have recorded yourself to them.
It is nice that the company developer does not forget to add new options to the program. Now it has become much easier to create music in this app.
Besides, you can synchronize the data between your phone and the computer on which the same program is installed. This is handy when you have to start work on one device and finish it on another. With this app, you'll see how comfortable making music on your phone can be.

RD4 Groovebox Demo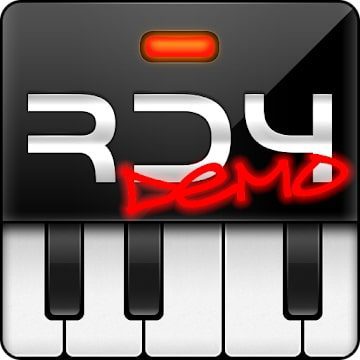 RD4 Groovebox Demo is a versatile application. It has a perfectly organized synthesizer that allows you to work with digital and analog samples.
Drum machines and other instruments needed by a professional musician are also available here.
You can add your own sequences or record live sounds to your existing collection.
The app is truly unique. It makes it as easy as possible for your smartphone to interact with the user.
You'll be able to record music even if you've never tried anything like this before. Each of the options, including the multitrack synthesizer, is fully customizable. Only you determine how your composition will sound.
The program lets you create several separate tracks, each of which can be freely edited. You can choose from a wide variety of musical effects: some of them are available in the app, while others need to be downloaded. This service also supports integration with mixers like the SPC.

You may also like: 11 Free Apps Like Spotify for Android & iOS
Nanoloop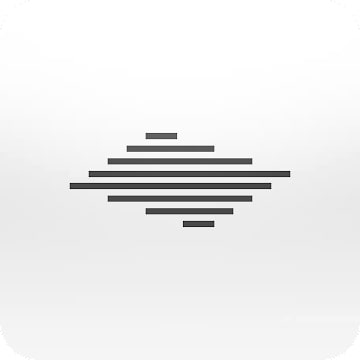 Nanoloop is an easy-to-use, well-designed program. There is a paid and a free version available for you to choose from.
The main working tool of the application, with which you will create music, is the 8-channel sequencer.
Each of the tracks you create can contain a sampler, a "live" recording, or music you create using the built-in keyboard.
An interesting feature offered by the developers is the ability to load samples from the device's memory. As well as recording on the built-in microphone.

G-Stomper Studio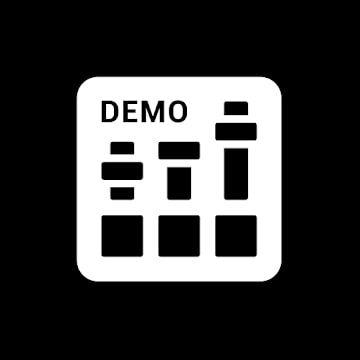 Creating music with G-Stomper Studio is very easy. You choose the right samples, start mixing, and in a few minutes, you'll have a finished music track.
One of the main advantages of this app is its attractive interface, which distinguishes the product from most others.
Every detail here is thought out and organized so that you can feel comfortable.
The app includes a multifunctional synthesizer, a fairly simple but reliable drum machine, as well as a lot of samples.
Applying the capabilities of the program, you can create music without involving "live" instruments at all. You can, however, record your voice or individual parts.
SunVox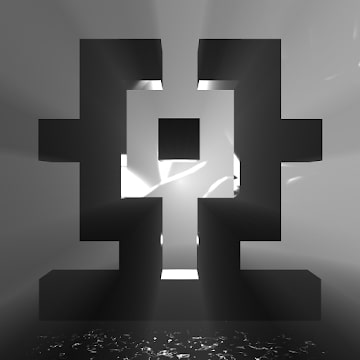 With SunVox you can record your music quickly and comfortably. This is thanks to an extremely simple interface.
All the best apps like Garageband can boast ease of navigation, but the developers of this program have reached real heights.
Using this service, you can impose an unlimited number of filters on the main recorded tracks, from the simplest to the professional.
One of the main features of the app is the unique synthesizer that contains more than 120 percussion instrument sounds as well as extra modules. In particular, there are modules for recording and voice correction.
Using the hand mixer, you can fully adjust the sound parameters. From playback speed and volume to features like tone and key. The finished music track can be easily saved as a file or sent directly to your friends.

Robotic Guitarist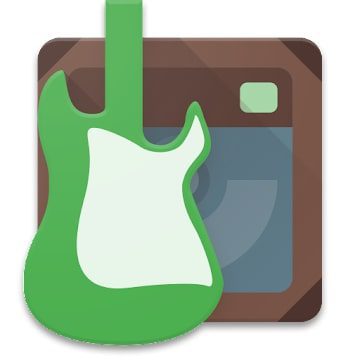 The Robotic Guitarist application offers a fairly user-friendly interface.
It is a program for those who want to quickly and without unnecessary questions record a musical accompaniment in the form of a sequence of chords.
All you need to do is to select a chord in the visual editor, set it in the right place on the timeline, and, if necessary, invert or change the tonality.
You can also position your fingers right on the virtual strings. You'll hear how a chord sounds in great detail.
The app includes an interactive assistant that lets you learn a little more about playing guitar. In particular, you'll understand how chords are put together. You will learn the basics of harmony, and be able to remember a long-forgotten sequence.
This app allows you to select several sound options for your music. You can switch freely between concert guitar, piano, and other stringed instruments. Prepare several files at once and then choose the best one. You can vary the sound for the entire track or for individual parts.
You may also like: 9 Best Earphone Volume Booster Software for PC, Android, iOS
SPC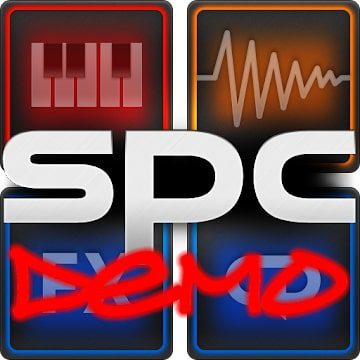 The SPC allows you to work very comfortably with many tracks, adjusting basic and advanced audio parameters.
Using this app, you can create up to 16 independent tracks and then combine them into an audio track.
The result of your work can be saved in a file or sent to your friends, as well as sent to cloud services.
To enjoy all the features of this great app, you can download an extended sample pack for free. There's a lot to choose from, with samples created on a virtual synthesizer and recorded live.
You can also use the built-in microphone to record your voice or the instrument part. Then use the resulting track as part of your music or export it directly to a file. An extra advantage of the program is the easy integration with synthesizers from Groovebox, including RD4.