It is often difficult to know the truth about how successful our image choice is. We often do not pay attention to the opinion of our parents, or friends, for fear of offending, often say what we want to hear.
There are special services for that. They brought together independent fashion experts and ordinary users.
Try these best rate my outfit apps, each of which is sure to help you improve your closet.
You may also like: 11 Best Shopping Mall Girl Games for Android & iOS
SLYDE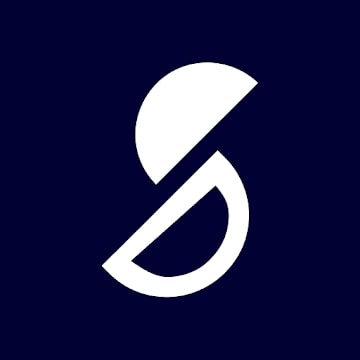 The Slyde app is a great community of like-minded people who love the style and know the latest fashion trends. This is a whole family that treats clothes as a work of art.
By installing this app on your phone, you get a huge number of different nice bonuses that not all people have. Consult with users about your outfits.
All evaluations are absolutely constructive and really have a useful message. Many of the users are experienced stylists. Because of their vast experience, they will tell you how you can improve your look.
Check the top-list, which contains all the latest trends. People from all over the world show you what's in fashion and what you can exclude from your closet. Your outfit can also get into this rating if it really turns out to be fashionable. So you can gain influence in the fashion world.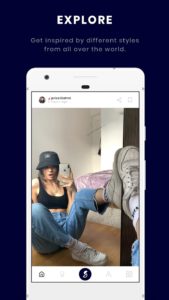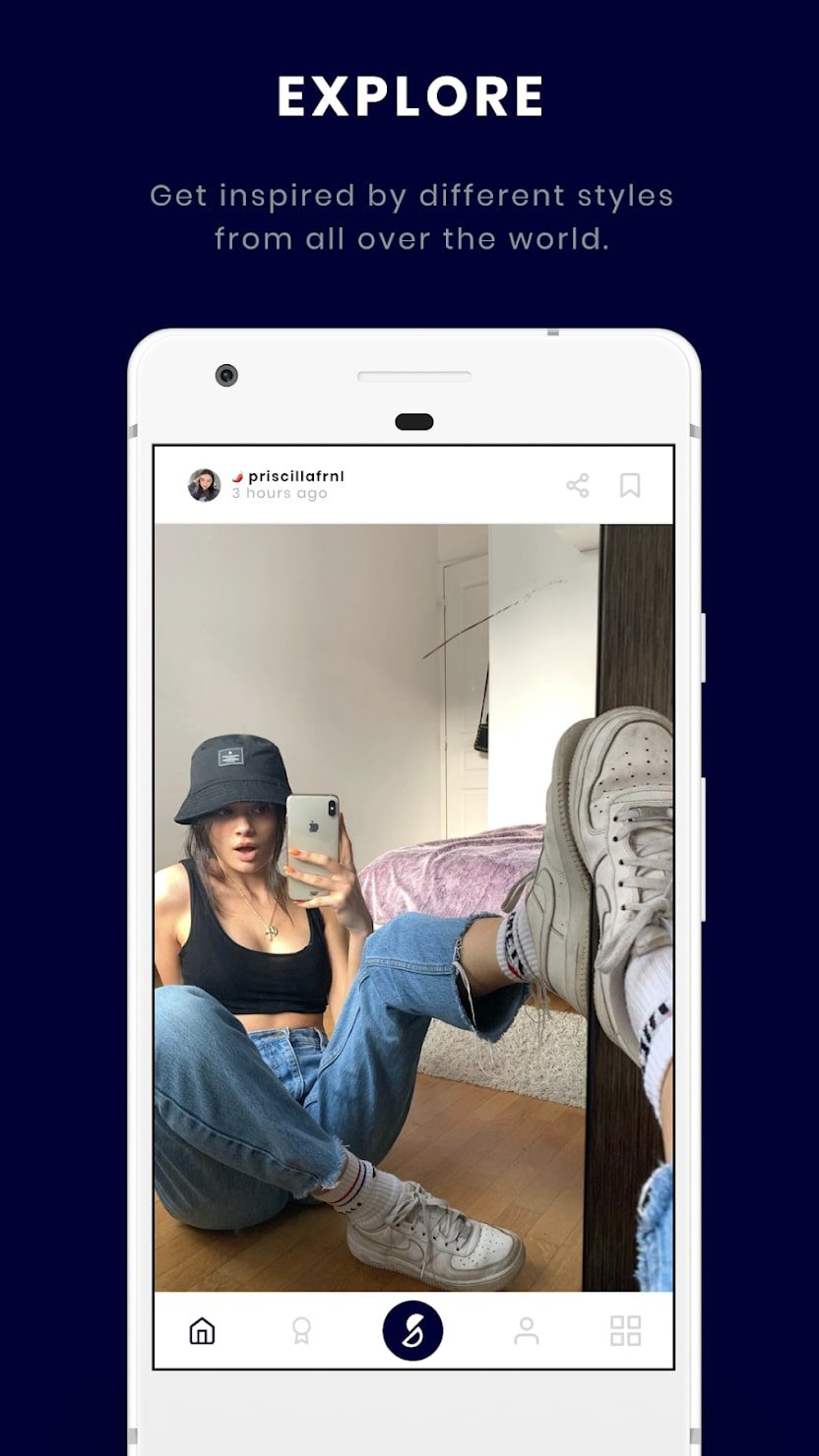 The Slyde community is quite strong. Each of its members is ready to help the other at any minute, on the issue of fashion. If you are looking for inspiration, want to improve your image, or just love fashion, this is the perfect app for you.

You may also like: 11 Free Fashion Games for Adults (PC, Android, iOS)
Combyne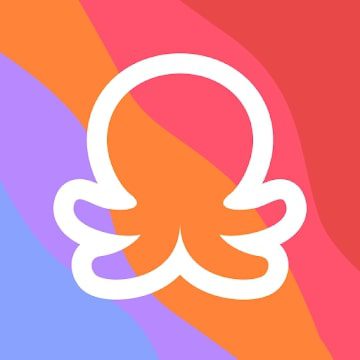 The Combyne is the handiest app for creating collages and monitoring fashion icons. It will remind you of the latest trends and give you sensible advice on the combination of things.
Thanks to it, you can come up with your perfect outfit in just a few minutes. There are plenty of sources of inspiration and new ideas. Use them to create your own perfect style.
This service features more than 800 brands and online stores. Among them, you will find Armani, Farfetch, Urban Outfitters, Mango, Topshop, and many others. Share your looks with friends and app users and get instant feedback.
Use the principles of combination. That way you're sure to find your individual look. Here you have. There will be your virtual dressing room where you can add all your things. Trying on fashion looks and picking up things virtually is much more convenient than the usual way.
There are more than 35 categories of clothes in this dressing room. It is very convenient because you can sort your clothes. Creating a look is now even quicker. Once you've chosen a look, share it and see what other users think of it.
Follow other users and favorite fashion bloggers. You can comment on their outfits and give your advice if you know how the look can be improved.
Besides, the Combyne is a community of like-minded people, where you can not only get good advice, you can find new friends with the same interests as you.
Right in the app, you can buy the clothes you like. As we wrote above, there are a huge number of different online stores represented here.
So even in the image selections, you will be able to buy the complete set you like. This is very convenient because this app will even tell you when there will be a sale or how you can get an extra discount on your purchase.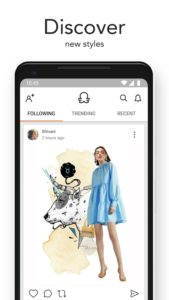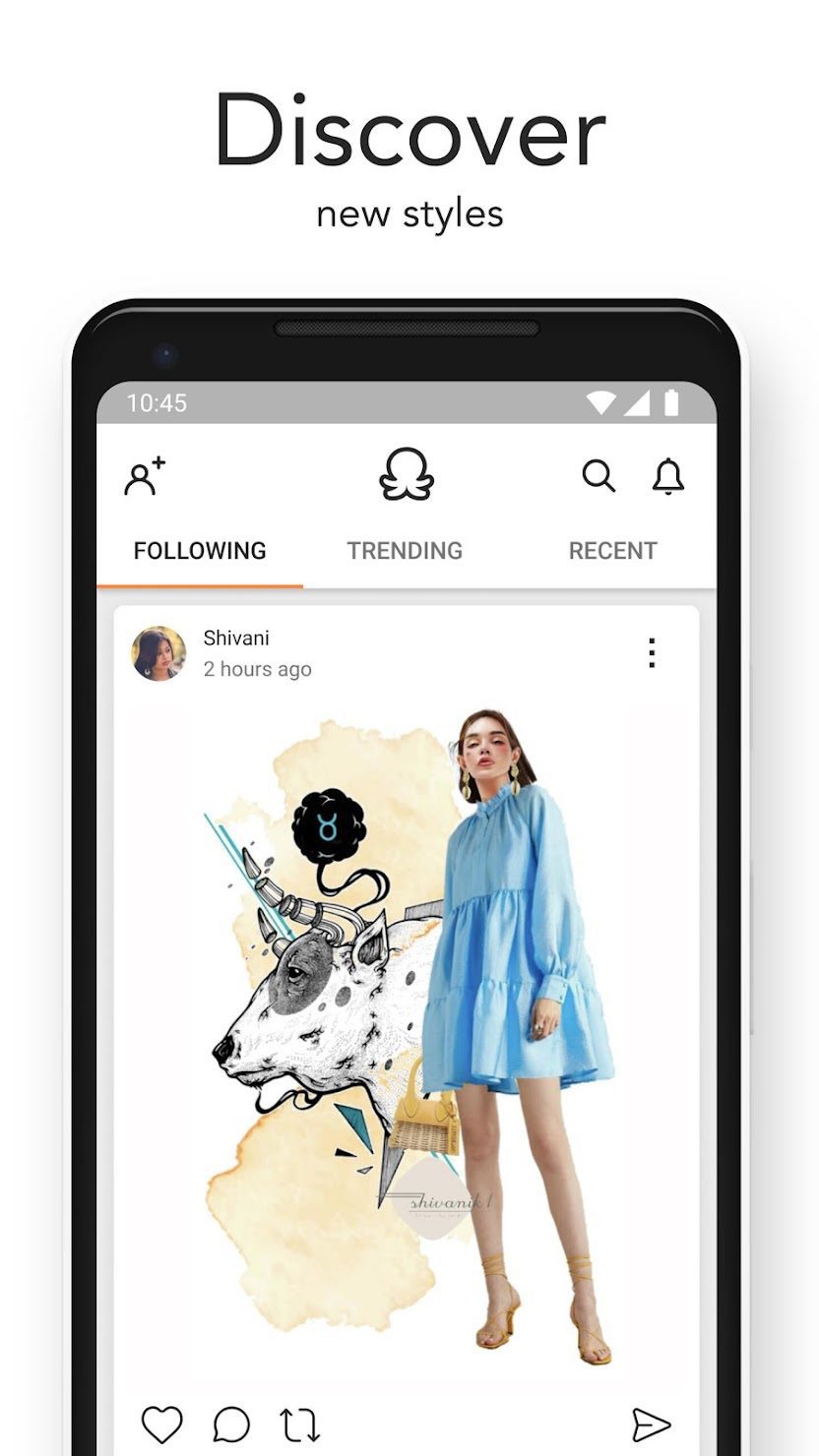 You can save the outfits you like in a special section. There you will be able to sort them by event or style. You'll never lose control of your closet again.

Spontana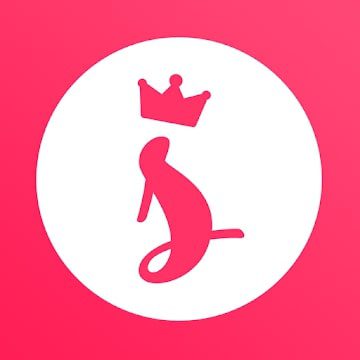 The Spontana app is able to rate your outfit based on a photo, based on the opinions of 12 real people. All you have to do is upload your selfies and wait a while.
It's worth noting that the attractiveness rating is based on real scores from a jury of 12 random users of the app.
The developers point out that real people can assess your appearance much more objectively than your loved ones.
Each of the 12 strangers evaluates your image on a scale of one to ten. To avoid subjectivity, the two lowest scores do not take part in the calculation. Thus, the result can be considered as close to reality as possible.
In principle, the Spontana app is a mixture of Instagram and Tinder. You can collect and give out likes and at the same time, you can always see who and how you have been rated.
All members of the service have a link to their Facebook profiles. This way, it will be easy for you to find someone you like or contact those who have rated you highly.
In addition to all of the above, the service also has an overall ranking of users who have scored the highest marks. You can follow the leaders and learn from them and learn how to present yourself. As a result, you can gather your own army of fans.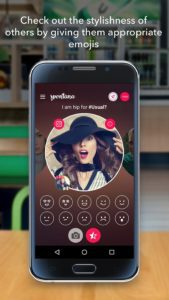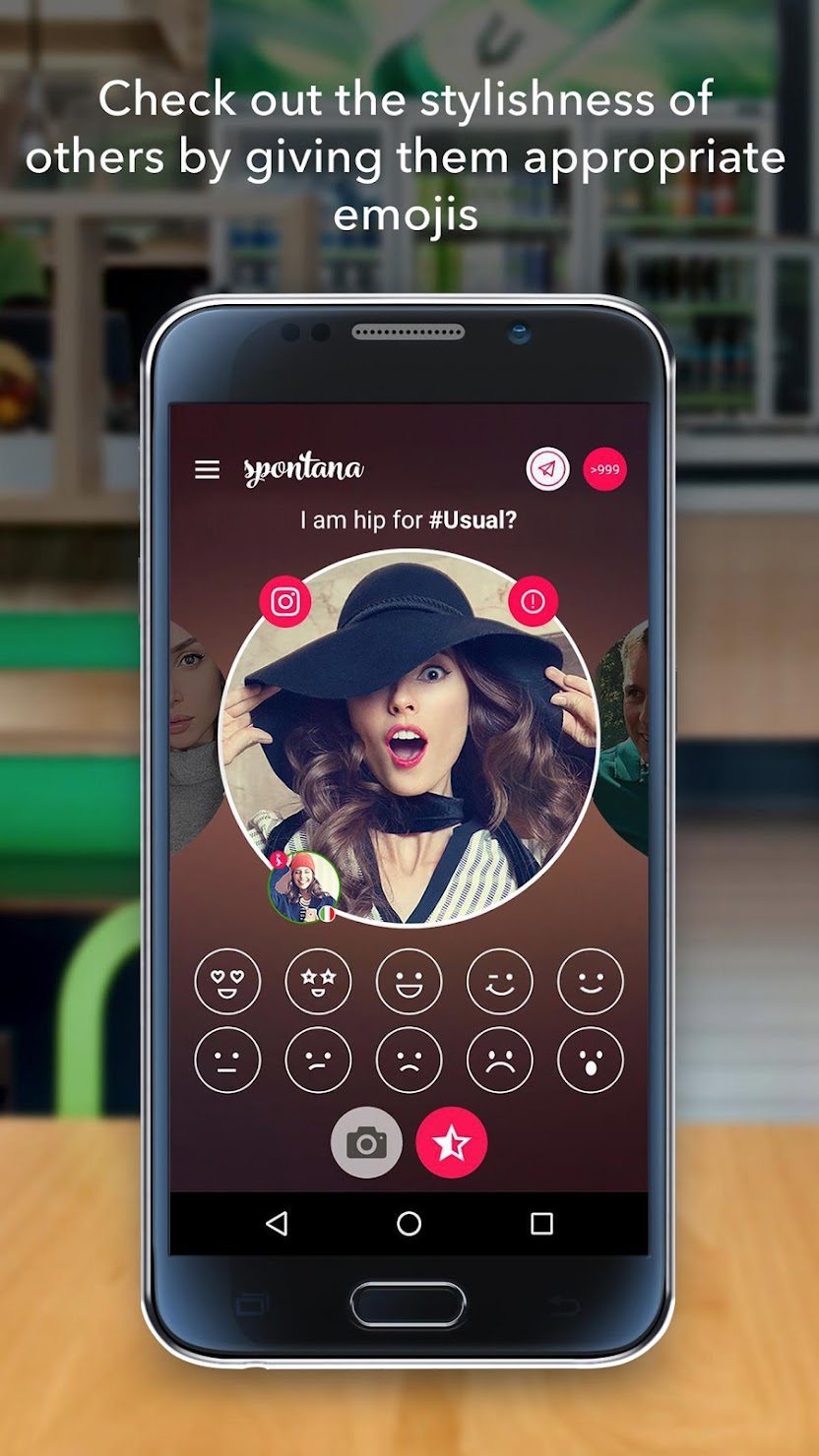 The Spontana app not only helps you become more confident but also opens up space for experimenting with images. Each user can check how successful a particular bow is, and get instant feedback from unbiased judges.

FireFit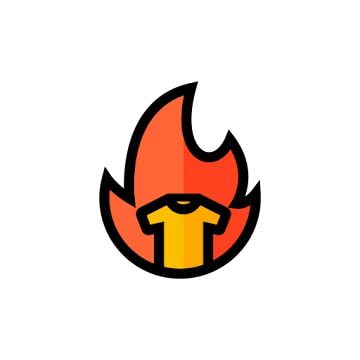 The FireFit app is your personal style guide. It helps you find the best outfit from the clothes you have in your closet. You see your look ratings from the best fashion and style experts in the world.
There is a book of images in which you can save your best outfits. You can use them in the future and you will definitely not forget what combination you came up with last time.
The community of this app is very active. You will be able to follow the development of famous fashion designers, as well as show your ideas. Here you will definitely find out the opinion of experts about your choice.
Be inspired by the selection of images, choose your favorite outfits and add them to your closet. And you won't want to miss a thing when it comes to fashion. They are updated daily, which only confirms their relevance.
Besides, this application will help you raise your mood because it is very pleasant to receive compliments. Especially when they confirm that your style is irresistible.
The use of this program is very simple. Upload your own images. Get feedback from other members of the community. Keep up with fashion trends around the world.
Share your opinions and outfits with friends and app users. Save your outfits in a special section and add descriptions to them.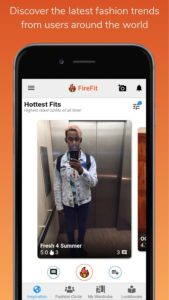 It's a great app for putting together the perfect look, where you can get other people's opinions on your choices. Stay fashionable!
You may also like: 11 Best Apps to Hide Apps on Android & iOS
Smart Closet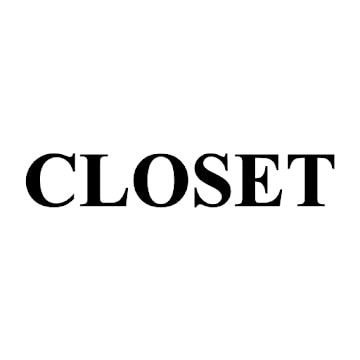 The Smart Closet app is a real godsend for those who have difficulty putting together their closet.
This service compiles mini-lookbooks and man-boards of your clothes, as well as items from several hundred brand stores. This will help you check how well they fit together.
Pick a set of the skirt, jacket, and tank top, choose the right accessories and shoes – the look is ready.
Share the resulting images with your friends. You can also put them in your calendar, so you don't have to struggle every morning to choose the right outfit.
If you share your finished outfits with your friends, they will be able to give you feedback and advise you on some improvements. That way, you'll get objective advice.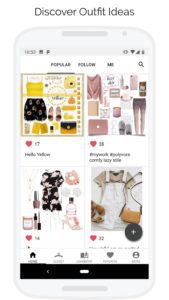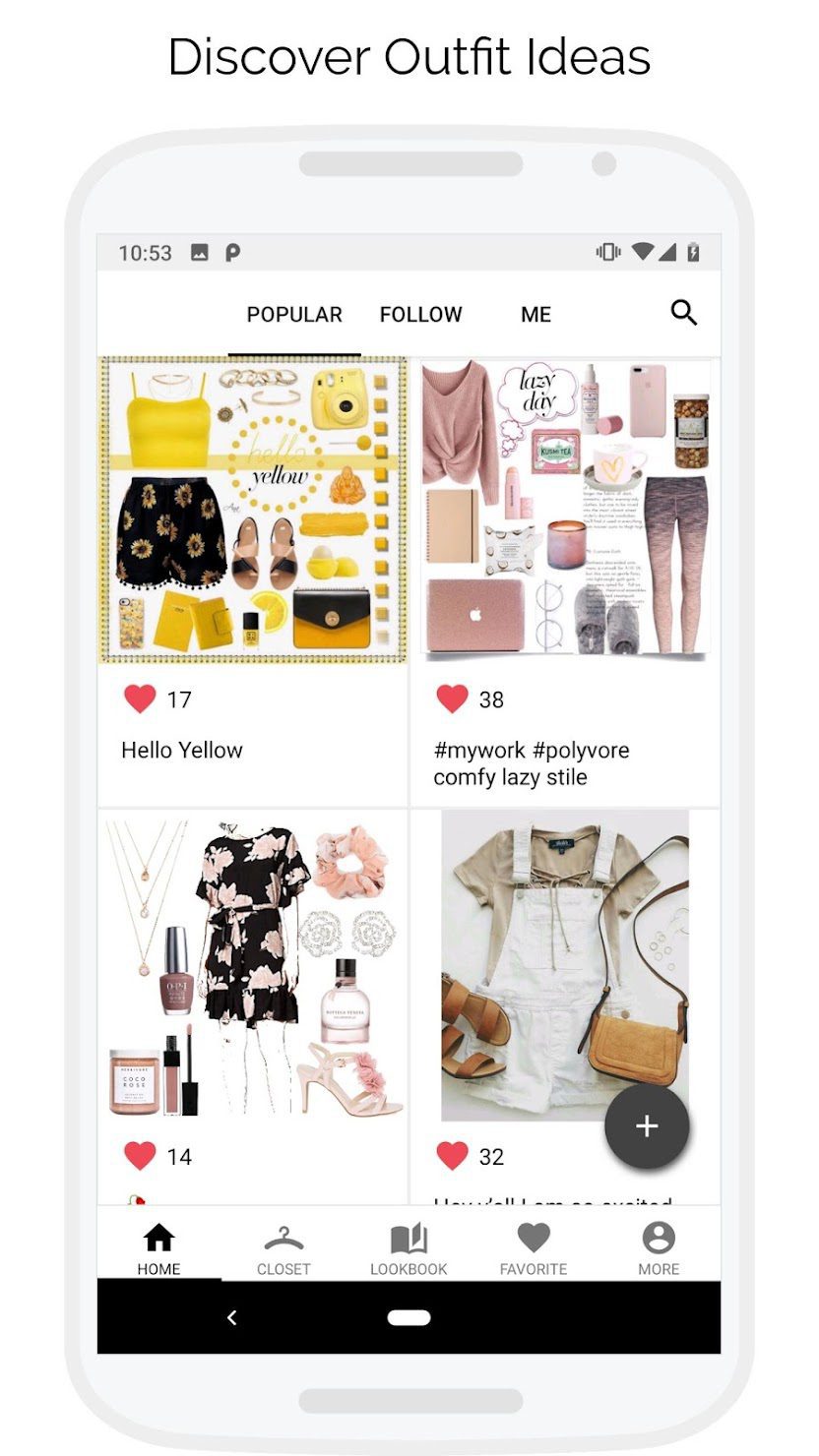 When you add photos of clothing items, you will be able to remove the background on them. The app will do this automatically. So, they will fit comfortably in your virtual closet. You can edit the parameters of the clothes manually. For example, change the color, cost, or brand of the clothes.

Outfit Mind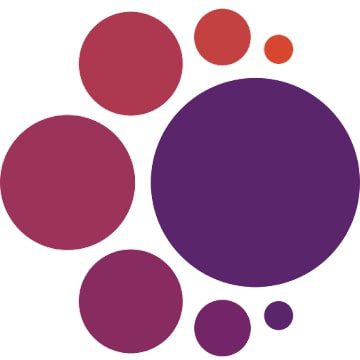 Outfit Mind is a personal digital stylist that picks up fashionable looks for any occasion or occasion. You need to take a picture of clothes from your closet and upload them to the app.
The service will make options for interesting images for every day. And you can not only trust the choice that the application offers but also make your own favorite sets of your own things.
Also, the service allows you to check how well the clothes from the store will look in your closet. This is an indispensable function while shopping.
This app automatically categorizes your clothes. This will help you put together new outfits faster and more productively. It will also give you recommendations on what you can buy to improve your look.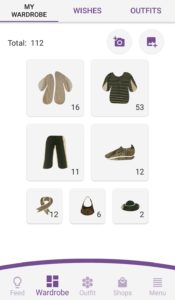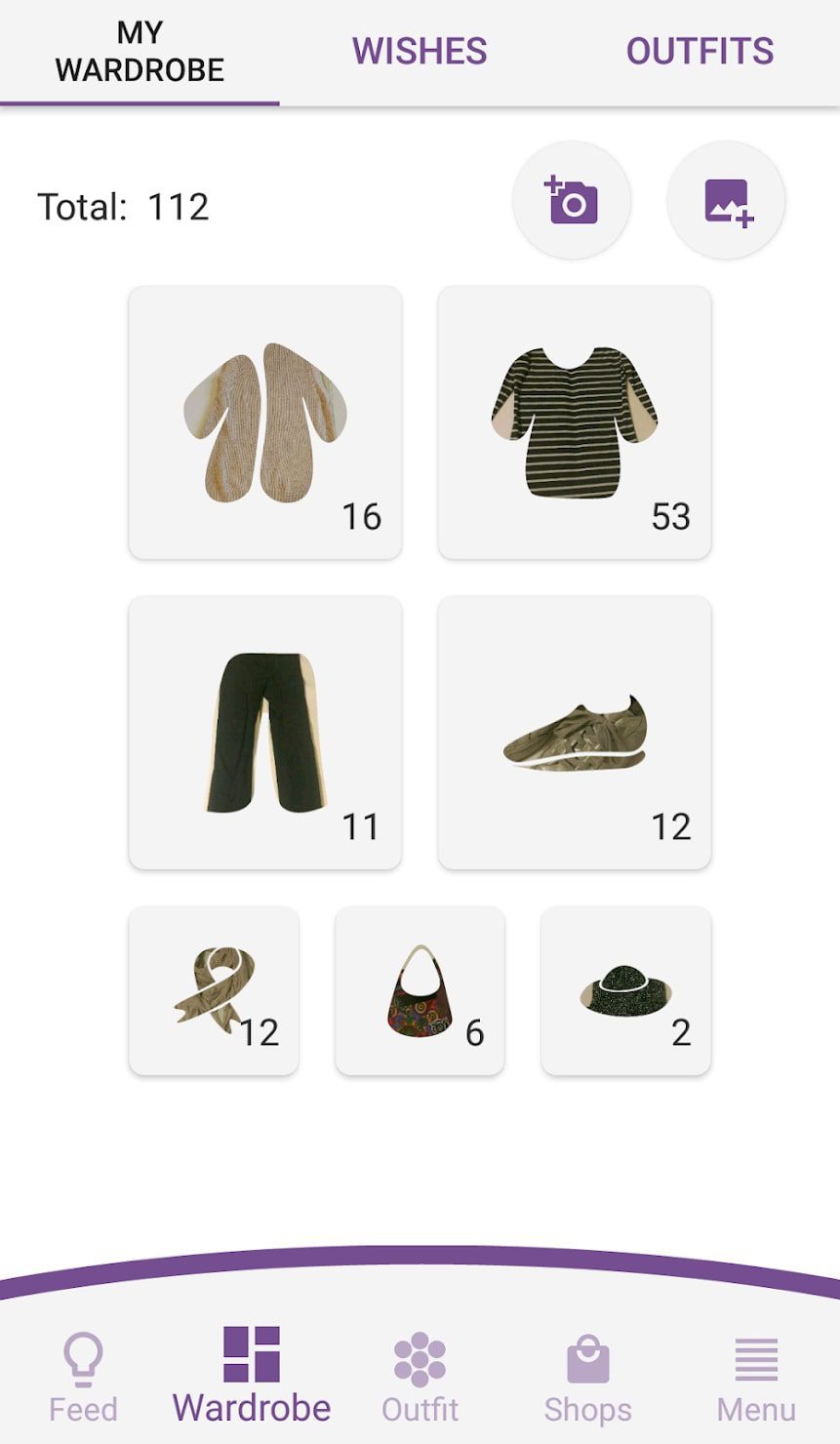 You can save your favorite outfits in a special section. A wishlist is also available here, where you can add the clothes you want and buy them later.
You may also like: 11 Best Love Story Games for Android & iOS
STYL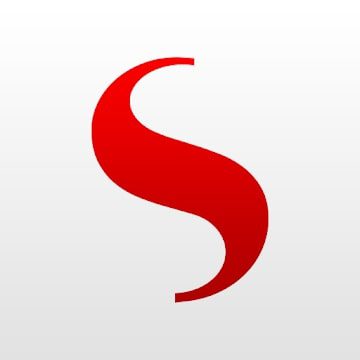 The STYL – Outfit Advice app is a community of fashion-savvy people who can help you choose an outfit.
Post a photo of your outfit or outfit, compare them and get feedback from other users. You'll see expert advice in your comments about your outfits.
Ask questions you're interested in. You will get valuable advice from experts, which are not available at other services. Once you get recommendations and improve your image, you will become more confident.
You will form new dressing habits and improve your taste in clothes. If you already have experience in putting together a fashionable closet, you can also give advice to other users of this app.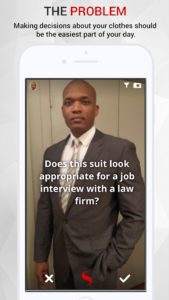 The app is quite fast and the community is very active. That's why it only takes a couple of minutes to decide which outfit to choose today.