Skin imperfections are a really acute issue. Wrinkles, pimples, age spots, skin irregularities – all these small imperfections often become a big challenge. In this review, we will tell you how you can get rid of wrinkles in a few clicks using the best wrinkle remover apps.
You may also like: 9 Best Apps to Remove Glare from Photos on Android & iOS
Face Blemish Remover
The Face Blemish Remover app is a great solution to make your face look great.
If your picture is spoiled by bad skin or poor lighting, if it has red eyes or your hair is in the wrong place, then be sure to install this app. Enjoy all the features it offers.
This app will easily cope with any difficulties. Besides, it is very easy to use. All you have to do is highlight the problem area. The app will fix all the imperfections on its own.
As a result, you will get a quite natural photo, the retouching of which will definitely not be noticed by anyone. Also, all the changes do not affect the quality of the photo and the color of your skin. All this allows you to maintain a natural look.
You will also have the skin smoothing feature available in this app. The app will automatically detect your face in the photo and make the necessary actions only with it. Thus, the background on the photo will remain unchanged, which also allows you to keep a natural look.
Moreover, thanks to this app, you can not only get rid of wrinkles but also apply makeup that you like. Blush, mascara, lipstick, hair color changes, and different stickers are available here.
You can post your picture on social media directly in the app. Facebook, Instagram, Pinterest, Twitter, WhatsApp, and many other social networks are available here.
Try this app right now and share your beautiful pictures with your friends!
You may also like: 7 Best Apps & Websites That Make You Look Skinny
Pixl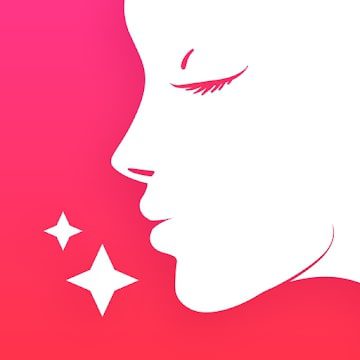 Pixl is a handy app with a pretty good toolkit that doesn't require the user to register or make a financial investment.
It does not have as many features as the top-rated ones, but it can be used for basic photo retouching on your phone.
You will be able to clear your skin, removing cosmetic flaws. Or emphasize the face, increasing the detail of individual elements. You can select the work area by yourself, wielding your finger like a brush.
Among other useful features, you can whiten teeth and use an acne removal tool that works adequately in automatic mode.
This application has an advanced facial search algorithm. It allows you to make the retouching process fully automated. It scans the eyes for red spots and automatically corrects this flaw. It will also segment the skin of the face and thereby understand how to smooth correctly and naturally.
It will also remove oily shine or glare from the camera flash on its own. At the same time, the natural features of the skin will remain untouched. Moles, for example, will remain in their places. The automatic whitening function will make your teeth and whites of your eyes even fresher.
Despite the fact that this program is free, it does not contain any ads. Another feature of this app that users like so much is its intuitive interface. All the tools are located at the bottom of the screen and are easily accessible.

Face Enhancer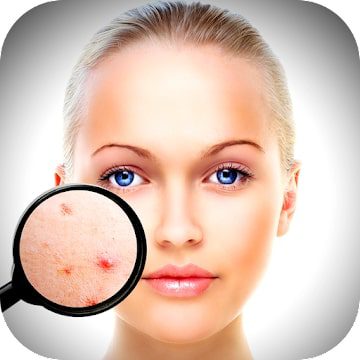 A lot of positive reviews confirm that Face Enhancer is a great app for removing smudges on your selfies.
Here you will have a variety of functionality available to you. Change the color of your eyes or hair, remove pimples and wrinkles from your face, lighten shadows that spoil the look of your face.
You will definitely want to share the result of this application with your followers on social networks. You can do it on Instagram, Snapchat, Twitter, Facebook, and others.
With just a few taps, you can definitely get rid of all the wrinkles and scars you don't like. A variety of features will also allow you to do a beautiful makeover and tone up your skin. Right? Your face will look fresher in the photo.
The retouching process takes only a few seconds and the result will make you happy all the time. All the features in this app are available to users absolutely free of charge. You can also save the finished edited photos to the gallery of your smartphone.
AirBrush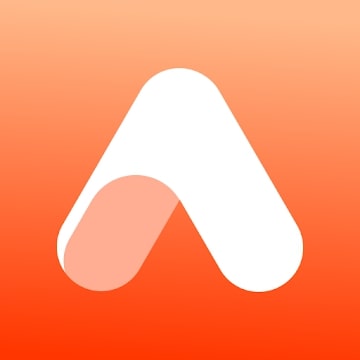 A great app for removing facial wrinkles from your photos is AirBrush. There are much more functions here than in most similar applications. And most of them are offered in the free version.
To access the more advanced tools that allow you to correct the shape of the face and blur the background, you will have to subscribe. The developers give a 7-day trial period to test it.
But most users will be satisfied with what the free version of AirBrush offers. The application allows you to remove acne, change hair color and angle of the photo.
By doing so, you will be able to eliminate the effects of taking pictures with a bad angle. You will also be able to highlight certain areas to make them more visible or to soften them with concealer.
For each tool, there is a window with hints and a clear example of how to use it. In general, there is an impressive set of features for a free program. The interface is standard and clear at the first launch, so you won't have to waste your time mastering the program.
In general, this application is very highly rated among those who want to make their social networking profile feed perfect. At the same time, do all the changes remain invisible? So no one will be able to accuse you of excessive retouching.

Visage Lab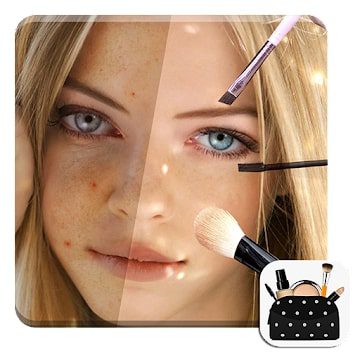 If you want your selfies to look flawless, be sure to install the Visage Lab app.
With just one click, you can remove wrinkles, pimples, red-eye color, and even smooth out your skin from your photo. You'll even be able to move your hair to the right place and whiten your teeth-all in one app.
This program can easily handle all the difficulties described above. All you have to do is highlight the problem area in your photo.
After that, this app will make your face perfect on its own. At the same time, you will be able to keep the changes natural without your followers noticing them.
This app works with all skin colors. Any flaw in your face can be corrected thanks to this program. All the tools here are quite easy to use.
One of the features of this app is the ability to change the color of different parts of your photo. For example, you can change the color of your hair or eyes. This is a feature that all users of the program like very much.
As in many similar applications, you will be able to apply makeup to your photos. The skin-smoothing feature is also available, which helps to make your photo look even more natural.
Skin tone can be adjusted – so you can make your face even more radiant. Certain parts of your face can be reduced or enlarged. For example, you can make your nose thinner and your eyes and lips bigger.
Do you want to compare the result? You can do it without closing the app. It will allow you to compare two photos with a single tap on the screen. You will see your photo before and after editing. The result is sure to surprise you.
You can take a photo right in this app or upload a photo from your smartphone's gallery and give the program access to the film. In just a few seconds you'll see your photos transformed.

You may also like: 7 Best Fake Hair Clipper Apps for Android & iOS
Snapseed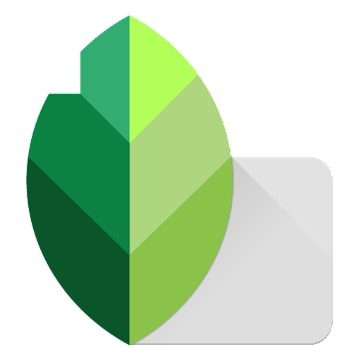 The next app we chose for this review is Snapseed. Many of our readers are probably already familiar with this program.
It includes so many features that it is almost impossible to list them all in one review. But if you chose this review, you are definitely interested in the wrinkle removal process.
So we will tell you about this particular feature of the application in every detail. You will remove wrinkles in the photo with the help of two tools: "Spot" and "Portrait".
First, you need to work out the wrinkles, so choose Spot. Then, zoom in as close as possible and with a light tap on the screen, work on the problem area.
Start with one wrinkle, then move on to the other. If you hit too much or the tool doesn't remove the wrinkle properly, there are arrows at the bottom of the screen to help you remove that step.
Once you've removed the wrinkles near one eye, move on to the next. Next, save your changes. Now, you'll need the Portrait tool. In it, you can smooth out your facial skin and lighten it slightly.
Note that you should not choose high function settings, because you can get a completely unnatural photo. After all these actions, save the picture to the gallery or proceed to color correction. Try the full functionality of the Snapseed app.
This way you can remove not only wrinkles but also any other skin imperfections. Now your portraits will always look perfect.

Facetune2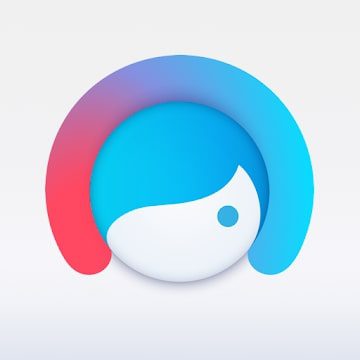 All social media users like their photos to look nice and have no imperfections. But at the same time, it's important not to retouch your photos too much.
Naturalness and beauty are in fashion today and the Facetune app will help you stick to this trend.
You will need to sign up for the app before you can get started. Registration only takes a few seconds. You won't even have to think up a username and password because you can create a new profile with Facebook.
The way the app works is that first you give it permission to access the photos on your phone and camera.
Then you can go into your phone's gallery in this app and select photos to edit. Since you got here because you want to remove wrinkles from your photos, we'll break down this process in more detail.
First, you need to highlight the areas on your face where wrinkles are present. Then you will soften them, that is, make them smooth and slightly blurred. This way, you can discreetly change the texture without harming the quality of the photo.
The wrinkles will become less noticeable. You will end up with absolutely perfect skin in your picture. By the way, this way you can get rid of not only wrinkles but also acne.
The basic functionality of this application is absolutely free. It is enough for a great facial retouching. The program is very easy to use. It will only take you a few minutes to understand the steps and adapt to the work.
It's also as if the app senses what you want to do. So, it gives you quality results almost instantly. You can also use the app to brighten up your photos.
This app is versatile and easy to use. You can do all kinds of changes on your photos.

Meitu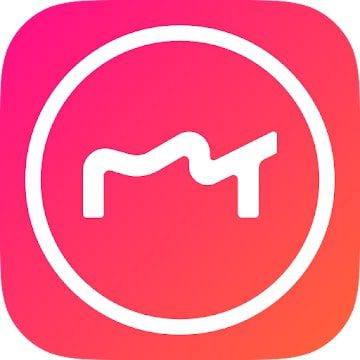 The Meitu app allows you to retouch your portrait photos both automatically and manually. The instant transformation features are good for masking minor imperfections.
For example, wrinkles, oily shine, acne, and large pores on your skin. Manual settings can help you get rid of more serious imperfections.
To remove small wrinkles in the photo, special ready-made presets will do. Also, some of them additionally reduce glare and make the skin matte.
Furthermore, this app offers a more subtle correction of certain areas of the photo. To do this, switch to the manual settings mode. The right combination of the presented settings will help you to mask more serious wrinkles.
Increase the degree of smoothing. This will even out your overall skin tone, making your skin look healthier and more radiant. Then adjust the blurring of wrinkles on the scale of the same name.
You can also remove excessive skin redness, remove oily shine, whiten your teeth, and make your look and smile more expressive. Simply reposition the sliders on the appropriate scales and judge the changes.

YouCam Perfect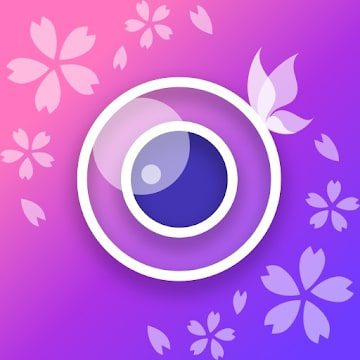 Wrinkle removal apps are quite varied. Each program and has its own features, and YouCam Perfect is no exception.
This software has built-in artificial intelligence that analyzes the content of the photo. It determines where the head, eyes, eyebrows, cheeks, nose, and lips are in the photo.
This makes automatic retouching possible. Opening the tab with the same name takes you to a catalog of ready-to-use retouching styles. Each one performs a specific task to improve your picture.
The principle of working with the tools in this application is very simple. For example, to manually remove wrinkles from a photo, choose a special dot brush. Adjust the size so that it is equal to the area you want to treat.
If the defect is of a spotty nature, for example, a very fine wrinkle, just point the brush at that spot. The app will "collect" pixels of matching color from neighboring areas of the photo and apply them to the selected area.
If you want the photo editor to remove large wrinkles, squeeze the brush at the beginning of the crease and draw a line along to the end. This application will hide the defect as if it never existed.
A huge number of users have already appreciated the features of this application at a high level. The software is suitable even for photographers to make portrait photoshoots perfect.
It is also important to note that this is a free app. This means that everyone will be able to appreciate its features, so we highly recommend it for use.

Facelab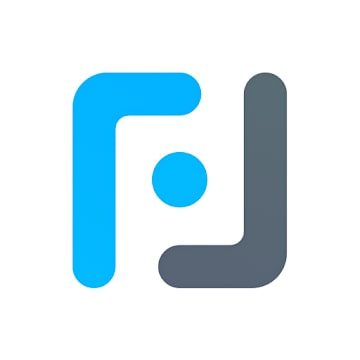 Facelab Photo Editor is another great helper to fight wrinkles in your photos. It's easy enough to use, so you can get to grips with all the functionality in just a few minutes.
The special wrinkle removal tool will quickly improve your picture. You don't have to adjust a huge number of settings to remove just one wrinkle, for example.
A special "stamp" tool will help you get rid of a cluster of wrinkles in one place. Let us show you the steps for retouching your photos.
The work with the stamp requires special accuracy and precision, but it is not difficult. You need to manually specify the donor fragment. It's quite easy to remove very large wrinkles on a photo with this tool.
Adjust the brush size and paint over the area of the photo you want to mask. The application will create two identical selections. One will be placed in the designated area.
The second needs to be moved to the area that will overlap the defect. Choose nearby areas that are similar in color and texture. The result should look as natural as possible. Similarly, you will be able to remove all other flaws in your picture.
Now you know everything about how to remove wrinkles in this simple and handy photo editor. Instant rejuvenation is not all that this advanced program will offer you.
Change your eye color, apply makeup, adjust facial features, change the background of your photo and add colorful effects. Your portraits will look perfect!

You may also like: 11 Best Mouth Talking Apps for PC, Android, iOS
Perfect365
Perfect365 is a free powerful photo editor for photo portraits and selfies with built-in paid features.
The possibilities of the application allow you to remove defects and change the structure of the skin, eye and hair color, makeup.
This program combines simplicity and a large variety of functions at the same time.
The Retouch tab has all the tools you need to visually correct your skin. Here you can even out skin tone, remove wrinkles, remove various imperfections and excess shine.
For retouching wrinkles, this app has the appropriate brush. But, here you need to be careful not to erase the natural lines and not to make your face "plastic". Gently stroke the brush over the wrinkle. The application will smooth out the area and leave a natural mark as if nothing was there.
As a finishing touch, even out your skin tone and give it a matte finish. To do this, adjust the intensity, softness, and size of the brush. Sometimes it's worth choosing a smaller brush to make your skin look natural.
To correct other problems, this photo editor has red-eye correction and teeth whitening tools. You can also change hair and eye color and even apply makeup here.
Compare the edited photo to the original – you're sure to see impressive results in person. Save it in any format you like and share it on your social networks.