GTA V has conquered many players around the world thanks to its large and well-developed open world. In this project, you have full freedom of action and addictive gameplay. The story missions are really amazing and addictive for long hours of gameplay.
A lot of versions of GTA appeared on mobile platforms a long time ago, and so the developers of mobile games created different analogs. A lot of these games are serious projects with interesting and dramatic stories.
Also, some of them offer gamers full freedom of action and really crazy scenario. We have reviewed the best games like GTA V in 2023 for Android & iOS, among which you will find your favorite.
If you are a fan of epic multiplayer options then try these best games like PUBG mobile.
Gangstar Vegas: World of Crime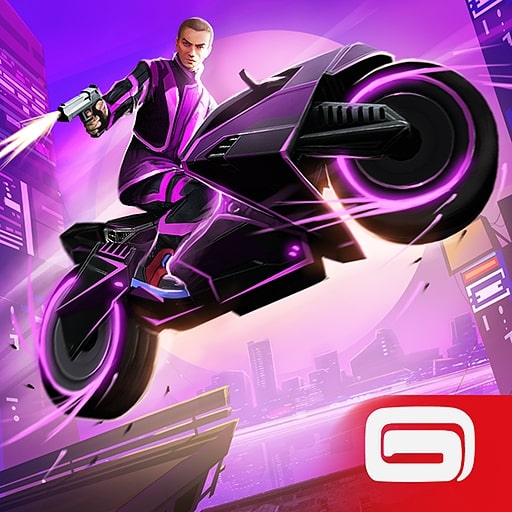 The free game Gangstar Vegas from the first minutes of immersion surprises with its graphics and plots.
This game is not so long ago appeared in the mobile market but has already managed to win positive feedback from players.
It attracts the attention of a large selection of vehicles, weapons, clothes, and drags for a long time. In the gangster and modern city, you will face robbers and gangsters. Fight for the last prize, risking your life in various missions.
This game is worthy of special attention because from the first minutes of the game you plunge into the open world of gangster life and become a part of it.
There are over 80 missions consisting of action, shooting, racing, and theft. For example, street fights, night boxing, and various fights are available to you anytime, anywhere. Pedestrians can also be eliminated, primarily so that the player can get collectibles, and vehicles can be destroyed.
In addition to the main story missions, players can also move freely and take part in several side activities. For example, gang wars, bank robberies, street races, and underground combat tournaments.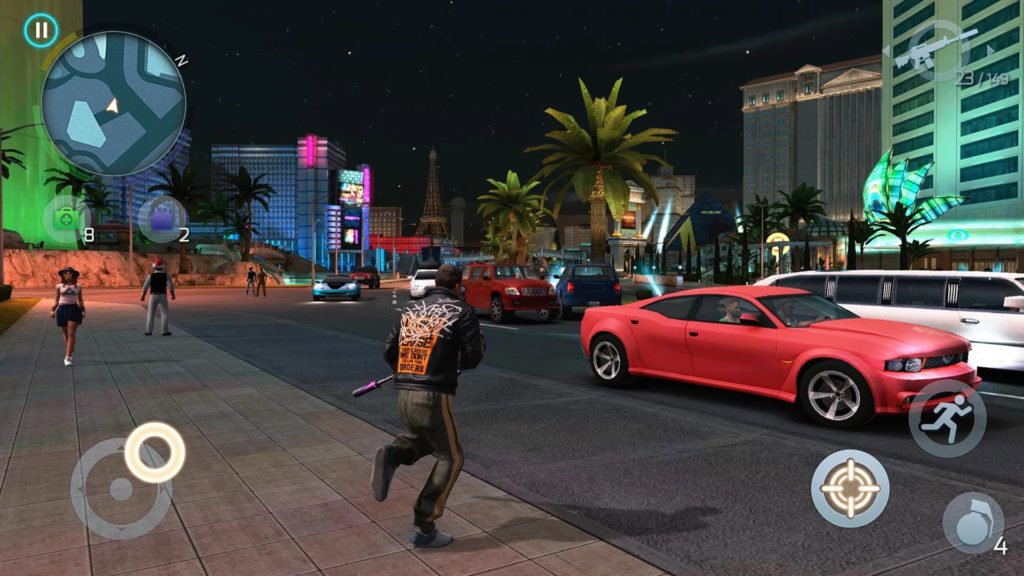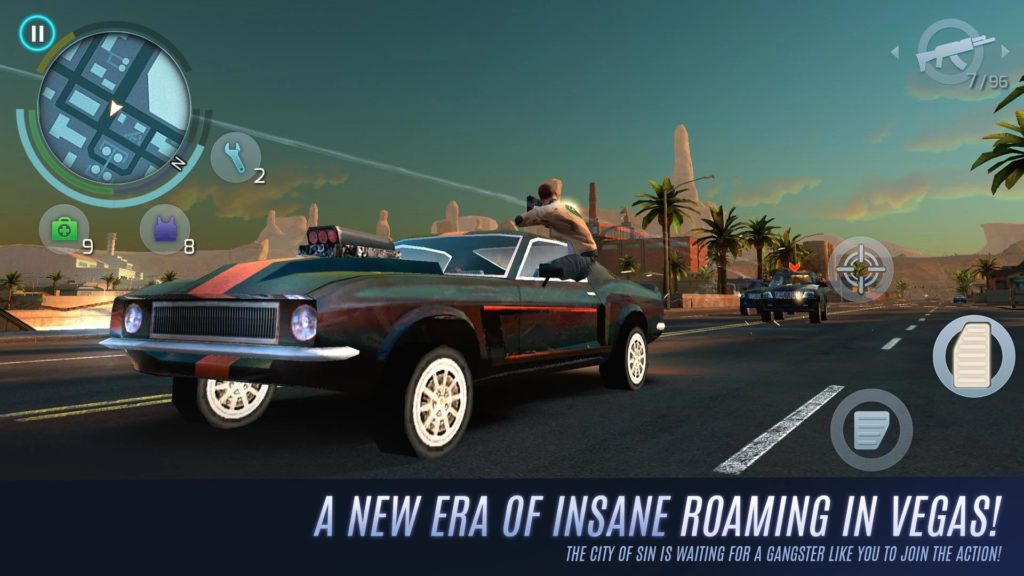 Once you start going through the first missions, it will be hard to stop afterward. The game is addictive and doesn't let up until the charge level gets to 0.


You may also like: 11 Best Multiplayer Horror Games for Android & iOS
Gangstar New Orleans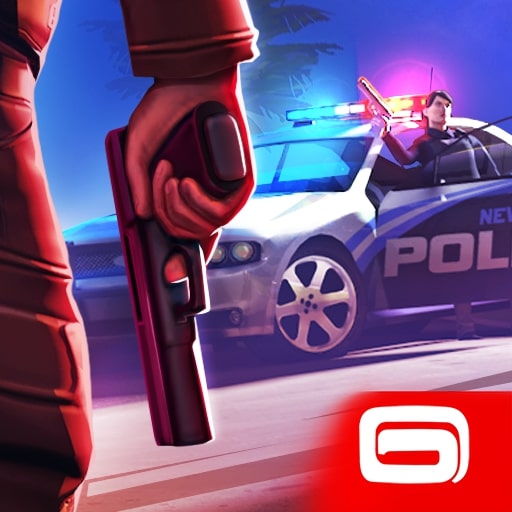 The free game Gangstar New Orleans has only recently appeared and has already had a positive response.
With the open world in this game, you can wander around doing whatever you want. But you actually have to complete missions, as they will unlock new opportunities and help you get the best of everything.
A game with an incredible story that takes you to New Orleans with a mission to take over the local underworld. You can travel on foot or use one of the many vehicles found in the game, and unlock new weapons and abilities.
You also have the power to take over areas controlled by rival gangs. A game that evokes a bunch of emotions, from the joy of finding items to the adrenaline you get from the thrill of completing missions.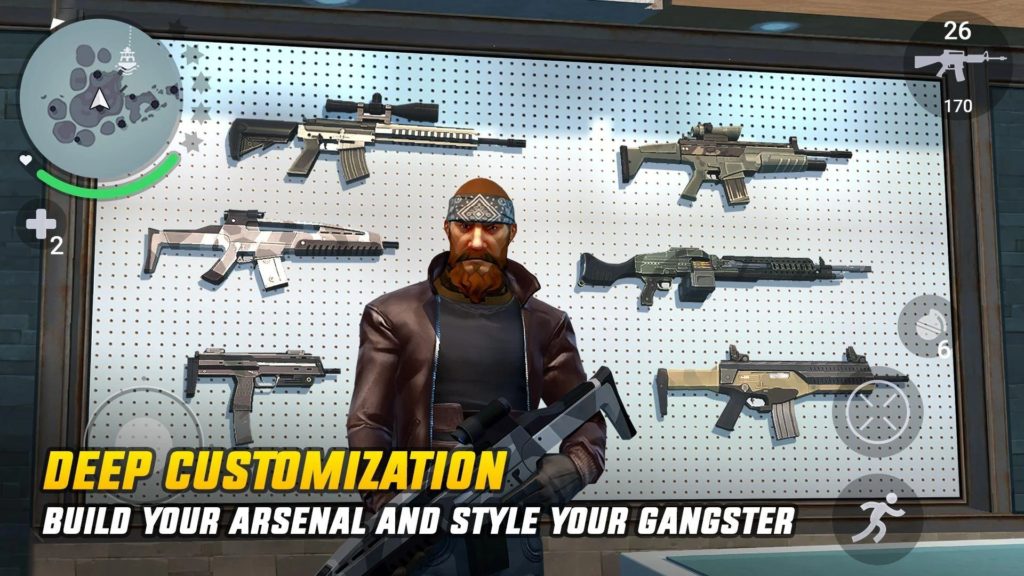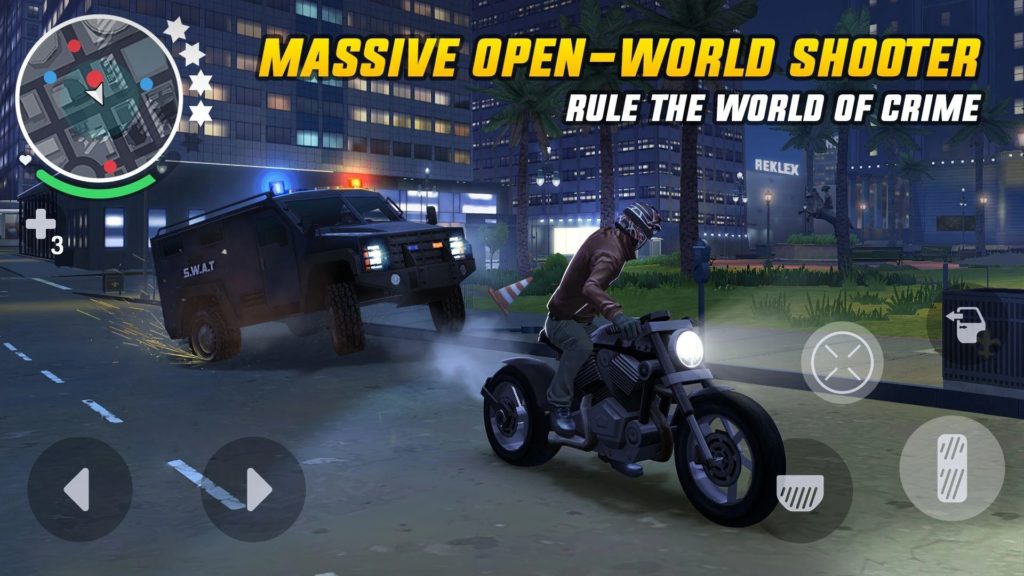 There's also a cool feature, you can get special rewards when you complete daily missions. In the game, you will build your own career, take over, and explore different neighborhoods. This is a game that is worth your attention.


GTA: Chinatown Wars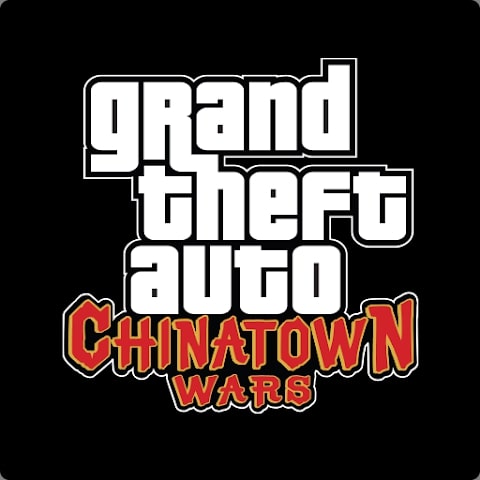 The graphics in GTA: Chinatown Wars are amazingly unique. For the first time, it was completely cartoonish, and the graphic novels had a comic book style.
The events unfold in Liberty City. This game is famous for its interesting plot and variety of missions. The immersion in the game takes place so much that there is a feeling of arriving in it.
What has managed to notice are the cool controls, the function of GPS-pointers, easy steering, and adjusting to the track. The game has a cool feature of replaying a favorite mission that you before passed. This gives you a chance to get a higher score.
Running around the city you can make extra money stealing different types of vehicles: police cars, ambulances, and fire trucks.
No matter how many cool things related to robbery, murder, and theft, Liberty City Police is a serious danger for you. It's a game that grabs your attention and evokes a bunch of different emotions.


Grand Gangster Miami City Auto Theft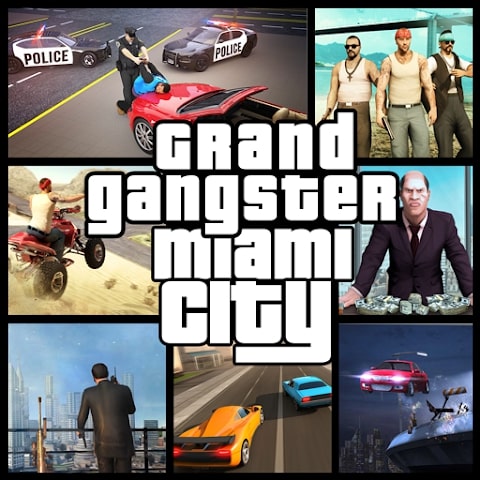 Grand Gangster Miami City Auto Theft game strikes with its complexity from the first minutes of launch. Gradually gaining momentum and positive emotions from players.
The game truly captures and immerses you in the gangster and criminal world. Amazes with its car stunt game, vehicle controls, locations, and graphics.
A thrilling game with shooting, crime-fighting, hijackings, and robberies. But you should stay away from street criminals who distract you from your mission. This game is distinguished by modern weapons, pumped-up combat, and flying on the plane.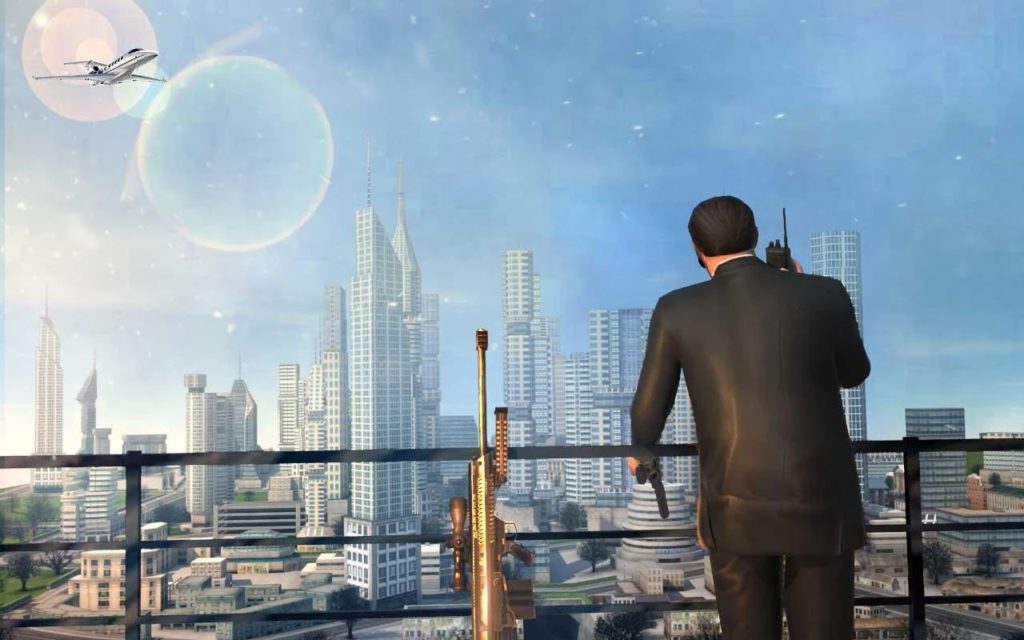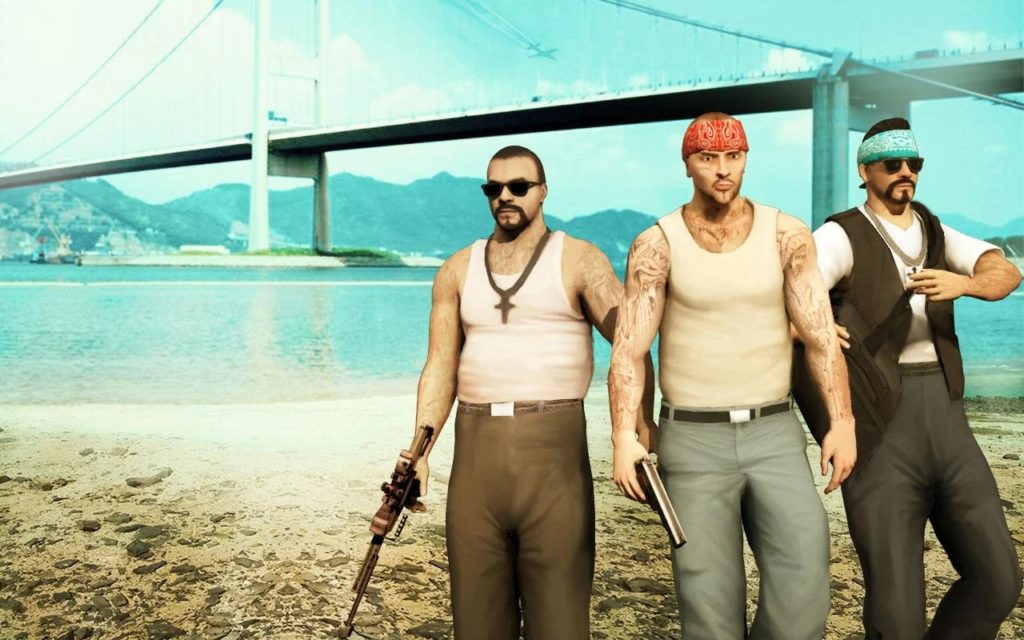 In it, you will be able to show all your heroic skills and abilities. This is a find for those who want a thrill and unforgettable experience. Immerse yourself in the world of crime and become the king of this business.

Vice Online – Open World Games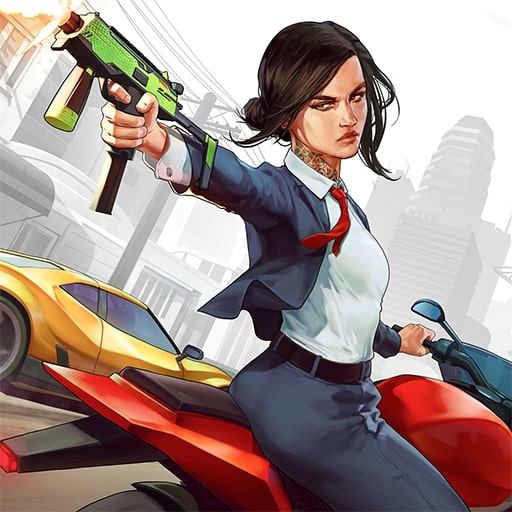 The Vice Online game is worth special attention. Immediately catching your eye are the female models, which are drawn in detail and elegantly.
The game also captivates with the reality of life, which takes place in the process. In Vice Online the player can, from the first seconds, become a truck driver, collecting money around the city for a while.
On top of that, the game has multiplayer, so you need to be ready for the fact that someone can shoot you on the way. Graphics is amazing and makes you feel immersed in a huge world of adventure, challenges, difficulties, and danger.
Cool feature to team up with friends to achieve great results and strikes. A separate world where you forget about reality. The open-world will not leave anyone indifferent at the sight of the beauties of different cities.
Also worth noting is the huge variety of locations, from megacities to construction sites. You will take part in chases, and shootings and try out stuntman skills. Anything is possible in this game, for example, you can open your own business and master your dancing skills.
Get a huge amount of emotions playing with other users, and invite your friends for more interesting passing.

Gangster Theft Auto V Games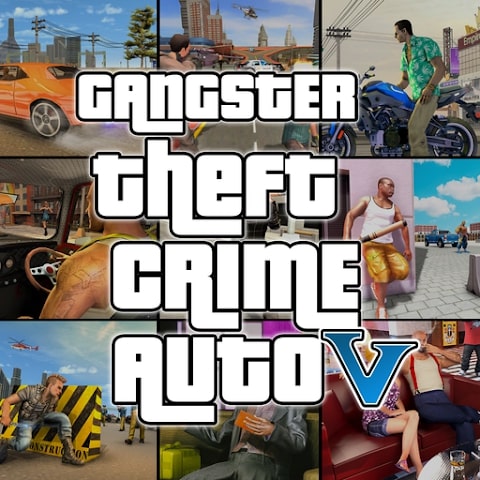 In Gangster Theft Auto V Games, you will enjoy a huge variety of different gameplay. In addition to carjacking, you will enjoy a moderate life by watching cartoons and doing yoga.
The large area and the surrounding terrain are twice as open from the beginning. You can also stumble upon things that will cause considerable interest.
The game is so well thought out and without any expectations, you never know when you might run into trouble or a new story. In it, you can easily drive down the highway with your car stereo on and watch the sunset while enjoying the tunes.
Being in the game you experience such a set of emotions that staying in a positive mood is a 100% result. This game has no competitors in generating happiness. The number of protagonists amazes because you can hardly cope with just one, but here they perfectly complement each other.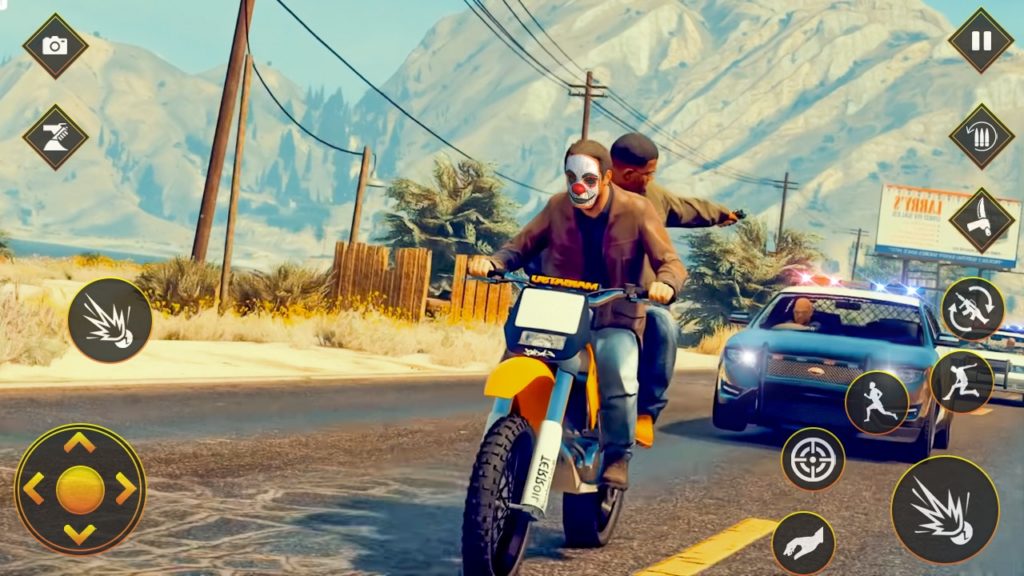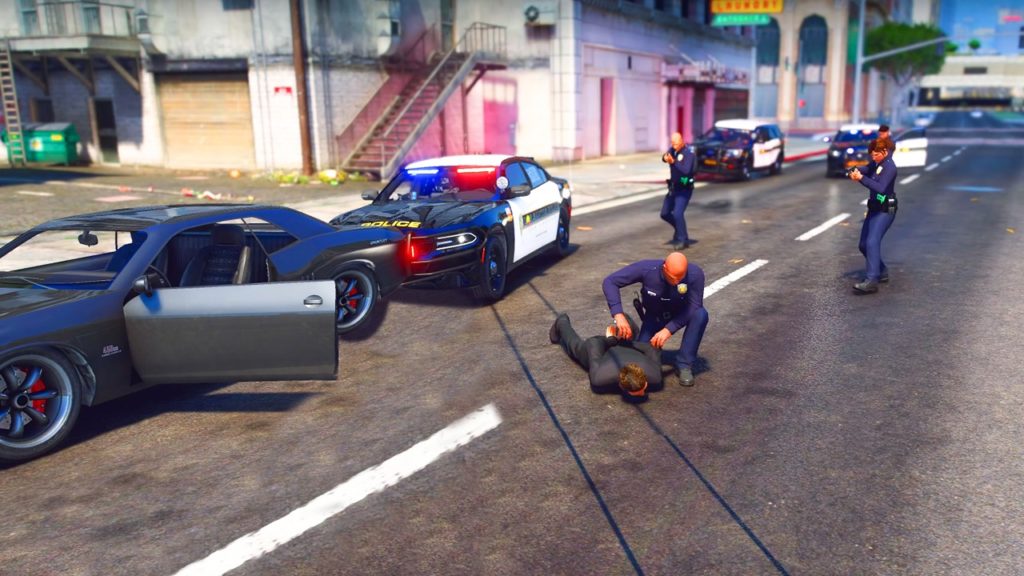 A world that combines risk, coziness, danger, happiness, and seriousness that leaves no one indifferent. You forget about everything and make life full of adventures, excitement, and success. Thus, you should definitely drop in and you will not be left indifferent.

You may also like: 9 Best Multiplayer Farm Games for PC, Android, iOS
The Grand Mafia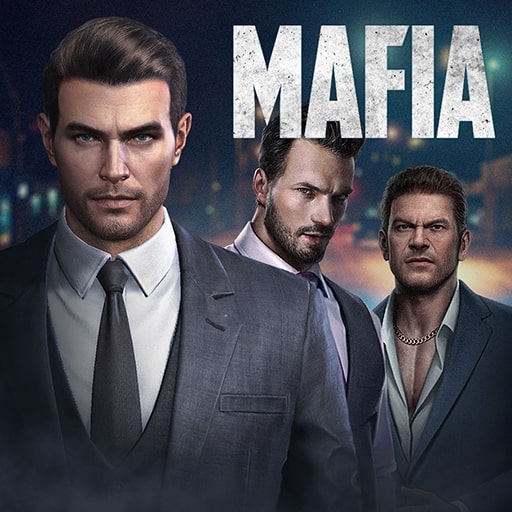 The Grand Mafia game gives you the chance to become a mafia boss. As you dive into the game, you need to find capable and cunning people from all parts of the underworld to build your team.
In this game, you will need to show all your leadership skills and the ability to take risks, go towards danger and act immediately.
You have a chance to become a leader in the underworld and inspire people to do different things. The game is new, but it is already starting to get popular among users.
Here you will meet a huge number of styles of combat, take part in the world online tournaments, and choose your favorite cutthroat. Join a clan and achieve faster-desired results. Socialize, fight, get to know each other, and enjoy the game.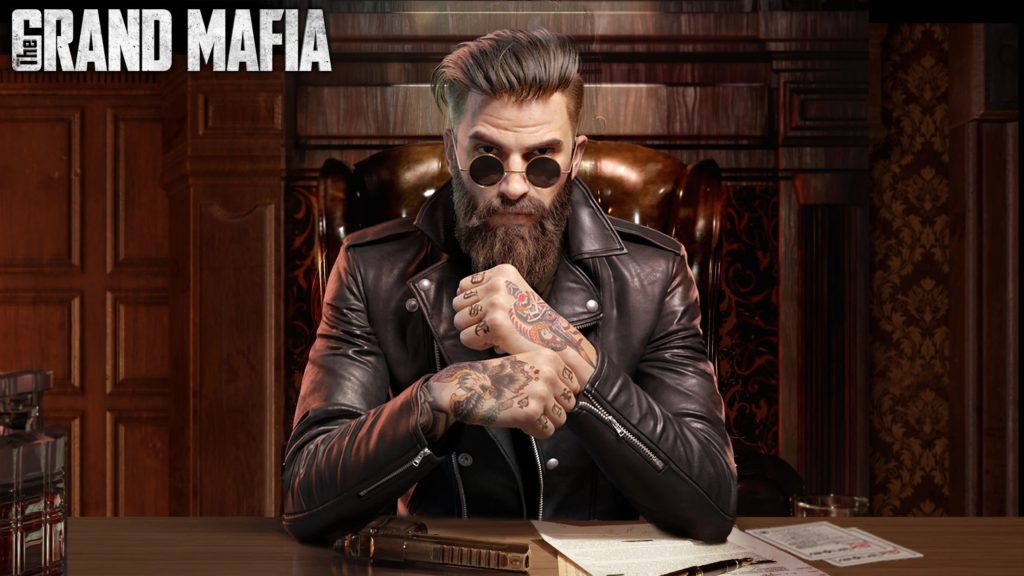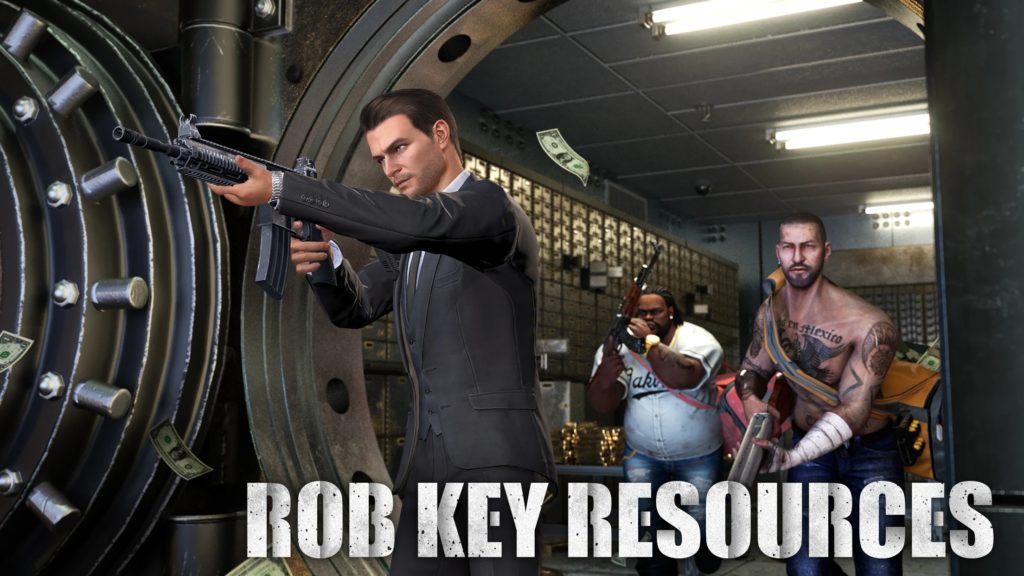 With such a variety of actions and locations, you'll definitely not get bored with the game. It's no wonder that this game has gathered and continues to gather positive reviews.


Mad Town Online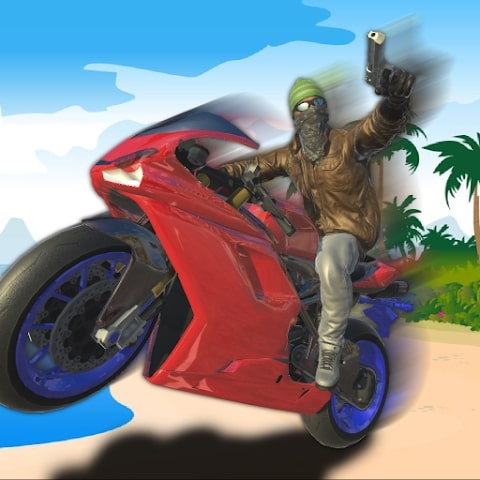 In the game Mad Town Online, you are immersed in a huge city with a variety of weapons, clothing, locations, and vehicles. Also here you can become anything from a janitor to a policeman.
This is a game that evokes a huge range of emotions and a sense of total immersion. The number of downloads and positive feedback is growing every day.
At first glance, this game may seem simple, no different from most similar ones, but here, in addition to crime, there is an opportunity to buy real estate. Controls and missions are available to anyone and are mastered in the first minutes of running the game.
There is also a great selection of weapons for the criminal life and you can buy them for yourself and your gang members. Use all the skills and features of this game to experience a bunch of emotions.
If you buy cool equipment, you can try your luck and rob a bank. You need to be ready to fight back against the local police. Also, the storyline of this game can not leave users indifferent.

Armed Heist: Shooting games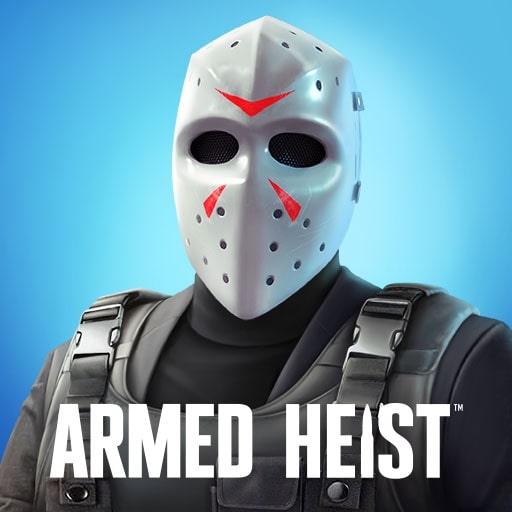 Free game Armed Heist does not let you relax from the first minutes of use when you go on your first robbery with a few weapons.
With each completed task you will be able to increase the number of your weapons because for each completed task you will get game money.
Also, there is an interesting opportunity in the game – buying your character different masks, that will be used for robberies. Here the goal is to rob banks and stores and do your best to build a career in crime.
Also, you will hear pleasant remarks with compliments after successful shots or passing the tasks. It is impossible not to smile and continue passing to know what lies ahead. The visuals are also surprisingly attractive.
At the beginning of the game, you get all the information about the right or left-hand character control. You must show good reaction and dexterity, somewhere to be stealthy or run through.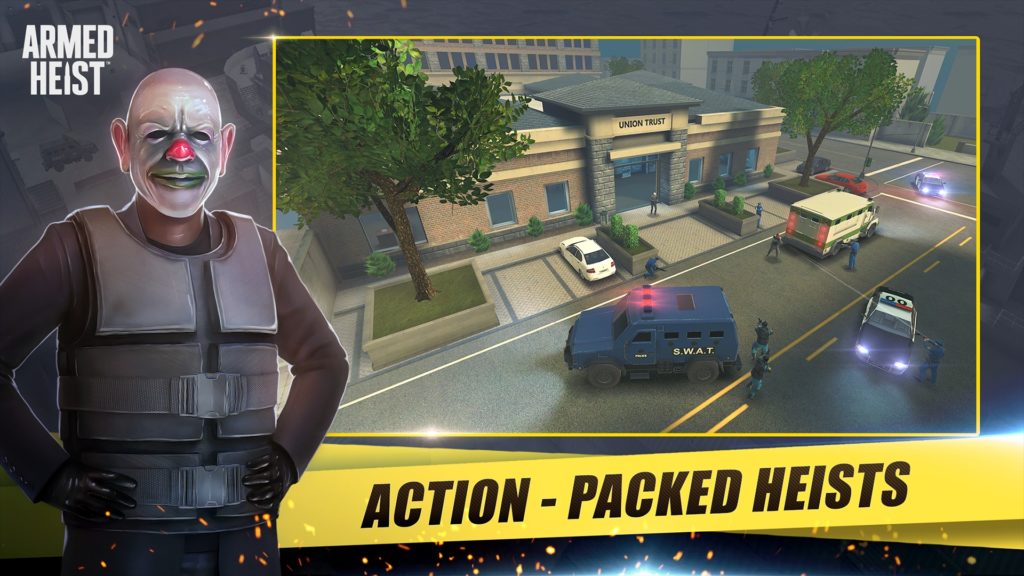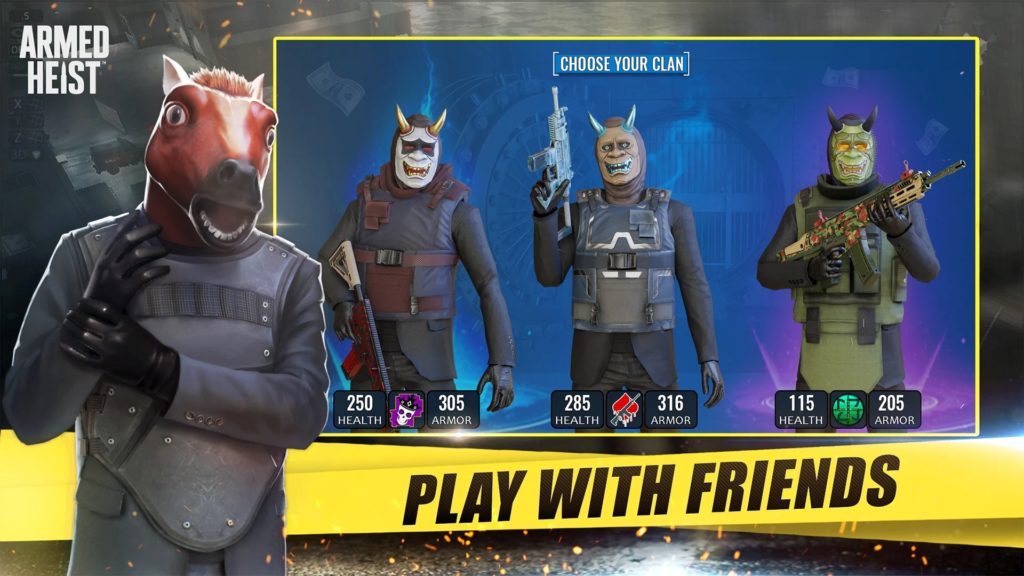 The bonuses that are given after the missions are pleasing and bribing, so you don't want to leave the game. A choice of weapons for every taste and for every purpose. There are handy windows with hints for passing targets.


Mafia City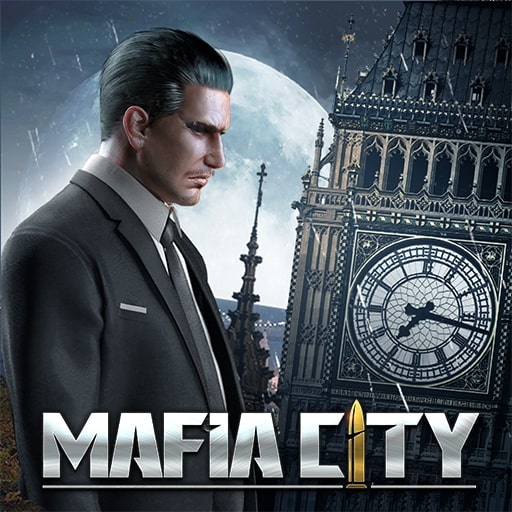 Mafia City is a popular strategy game in which you can play as a mafia boss. It allows you to immerse yourself in a controversial criminal world and try your hand at being a gang leader.
The company is conducted on behalf of the boss of the gang, and his goal is to become the king of the mafia. Rise to the throne will contribute to the new characters, mansions, and cars.
It is necessary to improve the reputation and capture resources in the underworld. This requires making new buildings, training your people, keeping an eye on your competitors, and so on.
The main objectives are defined in the section "The Boss's ways", you can achieve them by completing the assigned tasks. In the course of the plot will need to interact with the girls, gangsters, shooters, and bikers.
The game allows you to communicate with other users from around the world. It supports simultaneous translation when exchanging messages, so there won't be any misunderstandings.
It is possible to join one of the clans, get bonuses and rewards, as well as have fun in the mini-games. You can think up a name for your boss and choose your avatar. The character is capable of being a man and a woman.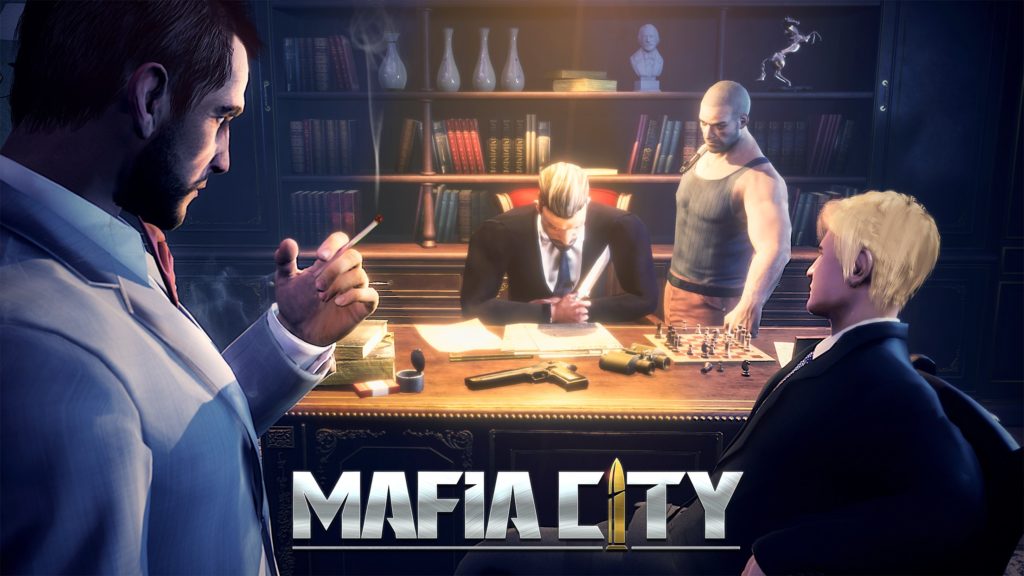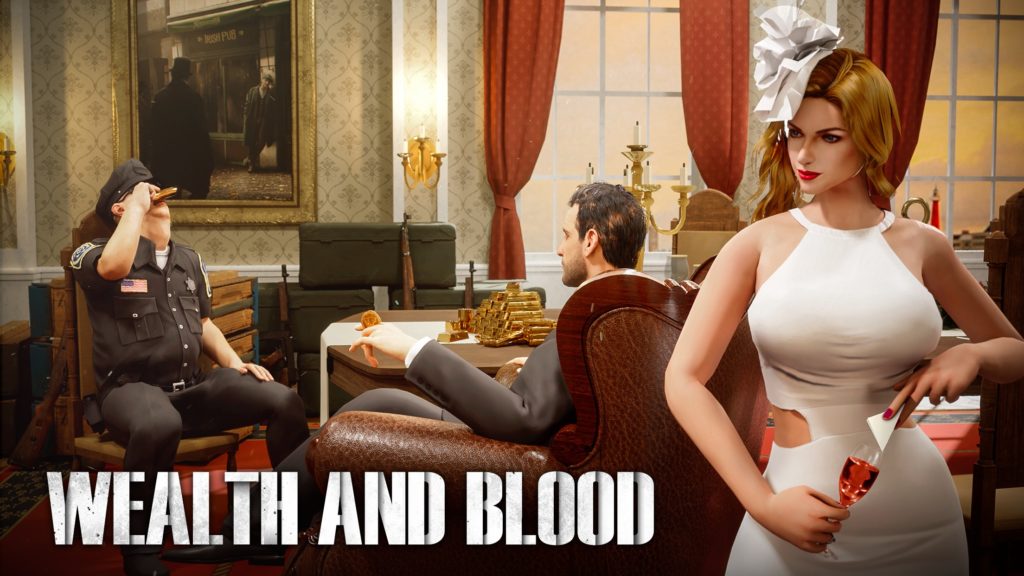 During the game, you can add clothes, shoes, weapons, and a crown phrase. Rating, achievements, and skills of the character are displayed in a separate tab. They can be developed and improved.


You may also like: 9 Best Quick Reaction Games to Play Online on Android & iOS
MadOut2 BigCityOnline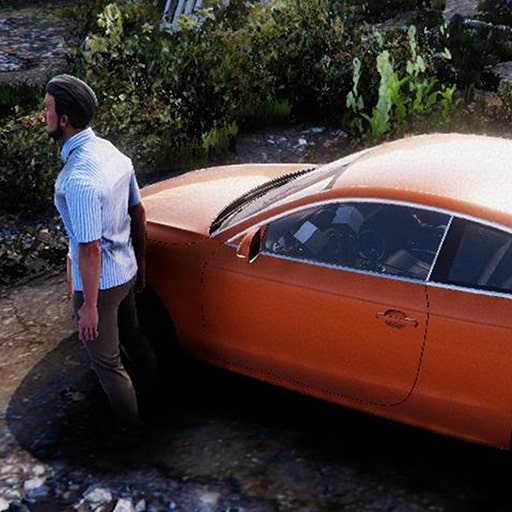 Mad Out 2 BigCityOnline is a GTA-style racing game. The essence of the game is to perform criminal missions: the main character is involved in shootouts, fights, and chases.
To enter the app you will need a Facebook or Gmail account. Before you start the game, you need to choose and edit a male or female character.
The character can change hairstyles, clothes, shoes, and accessories in the app store. According to the story of the game, the main character gets out of prison and takes his first criminal assignment.
Following the directions on the pop-up prompts the character earns the main game currency – gold coins. Another type of currency – crystals – can be purchased in the game store. Money is needed to buy new clothes, weapons, or cars.
The hero can move around the location on foot or by vehicle. The first car is free, other models are available in the app store. The car you like can also be stolen. On the mini-map, located in the upper right corner of the screen, there are marked garages, houses, and mission points.
If necessary, the map can be expanded to full screen by clicking. The location consists of a town, a village, and uninhabited areas of forest. The character can get into fights using weapons or his fists.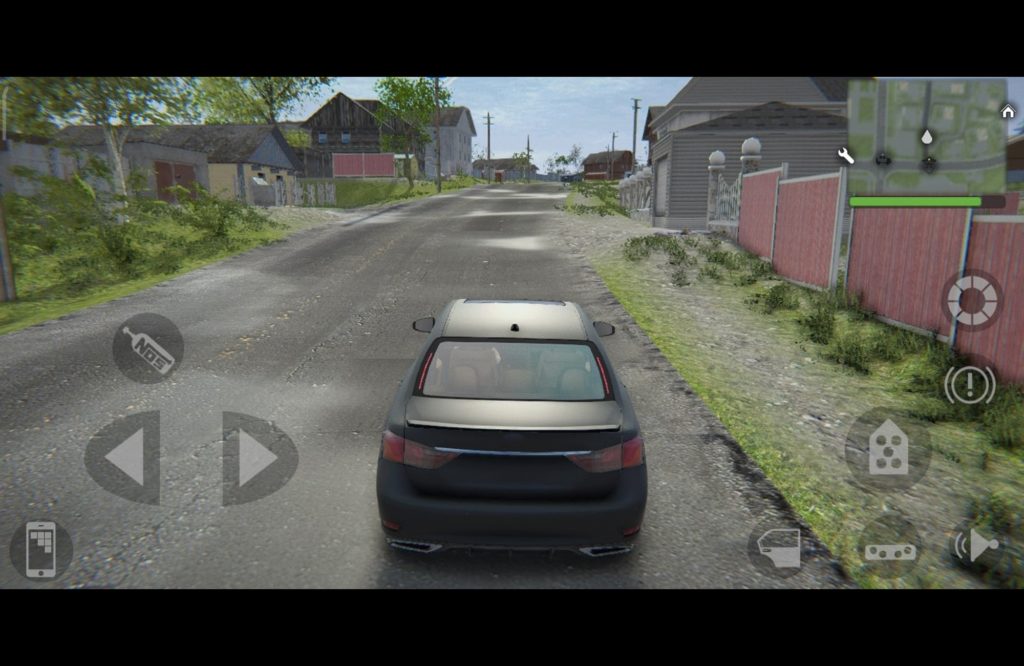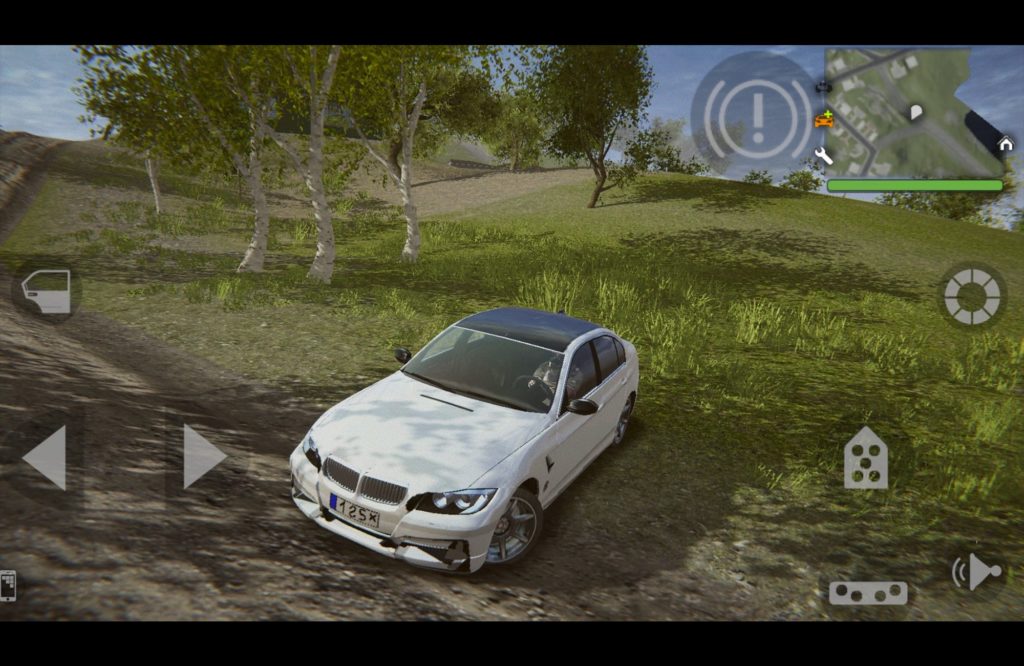 Passing police cars may chase him or open fire if they notice wrongdoing. Their cars are marked on the map with dark circles. The storyline of the game is divided into 11 chapters. Each chapter has several short missions.