OfferUp is a huge service that provides the ability to sell and buy something. You can post deals on any goods and services. This app provides instant messaging and location searches for buyers.
Moreover, you can track the rating of the seller and draw conclusions about future purchases. We decided to diversify your life and made a whole list of alternative apps. Our list includes only the best apps of this type that have proven themselves in the app market.
With these apps, you are going to get rid of the things you don't need anymore and buy what you really want. Try each of these apps and find the one that suits you best.
You may also like: 11 Best Apps to Buy & Sell Used Furniture in the USA (Android & iOS)
eBay: The shopping marketplace
If you want to buy any brands you love with all your heart, then try this app. Probably each of you at least once heard about this Internet market. Create deals or look for something that interests you.
You need to create an account to use the app. Get authenticated and start using. The app will provide you with exclusive offers and personal discounts. When you purchase a product, you have the opportunity to track the delivery of your purchase.
All transactions are safe. Moreover, you can add products to your wish list. The app has one feature, send a wish list to your fans, and they will be able to buy them and make all your dreams come true. eBay provides a 100% guarantee in case of your dissatisfaction with the product.
Plus, the app has certified products that have passed the Quality Guarantor. Many stores have their items on eBay. You can pay in any way convenient for you. The payment method can be set up in your profile, point app has an excellent rating of 4.8 stars out of 5.0 and 3 million users have left reviews. This application and you will definitely be able to find any product that you need. At the same time, you can sell something that is no longer relevant to you.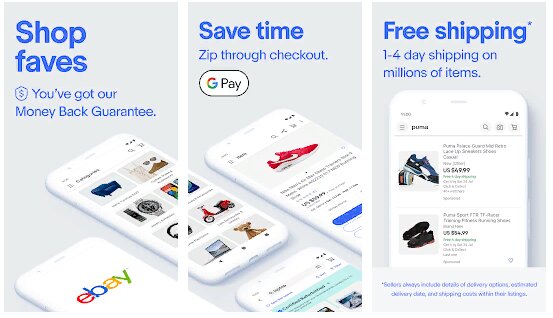 You may also like: 11 Best Apps Like Mercari for Android & iOS
Alibaba.com B2B Trade App
This is a Chinese developer platform that allows you to trade on a global scale. Post offers for the sale of things you do not need, and people anywhere in the world will be able to buy them.
The app has an excellent delivery system that allows you to deliver goods anywhere in the world. You can pay for your purchases through the app with confidence. All transactions go through a security system and are secure.
If you are looking for a specific product, then use the search bar. There you can add search filters, indicate the price and quantity of goods. What's more, you can sort products by color and year of manufacture.
By the way, to use the apps, you need to create a profile. Alibaba will send you special offers and promotions that will be very profitable. On the main page of the app, you can see special sales and hot prices.
All products go through the quality control system, while Alibaba guarantees reliability and perfect services. Try this analogue of OfferUp and online trading will become your usual business.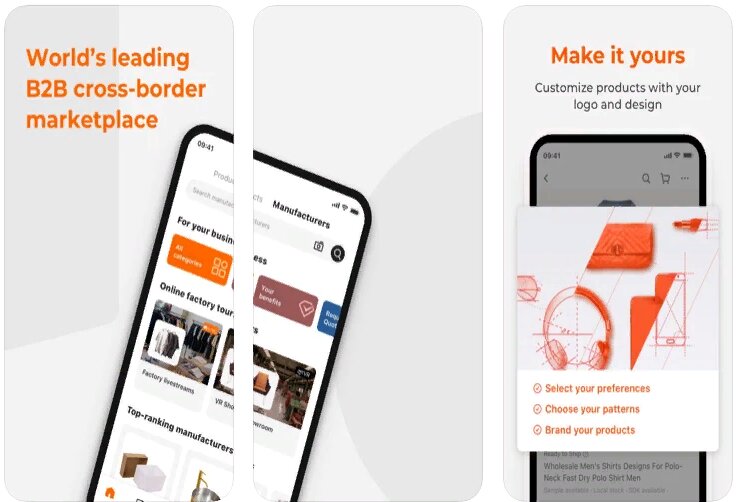 Wallapop – Buy & Sell Nearby
Try this cross-national platform for buying and selling second-hand goods, you can earn extra money by selling what you no longer need. What's more, you can find millions of different products by other people.
Create a sale offer and add the necessary information about your product. The app will prompt you to upload a photo, select a price and add a description of the product. If you are in another city or even in another country, then you can order delivery.
Another thing that makes the app cool is the search engine. You can find any item within seconds using filters and categories. Receive daily special offers and promotions. Moreover, the app will give you coupons that you can use for your next purchases.
In a recent update, the developers added a wish list. Click on the heart of the product you like, and this product will be in your wish list. This is a great opportunity not to lose goods. All what you like will be in one place.
The app is highly rated. More than 1 million users have left positive ratings and are satisfied with the application.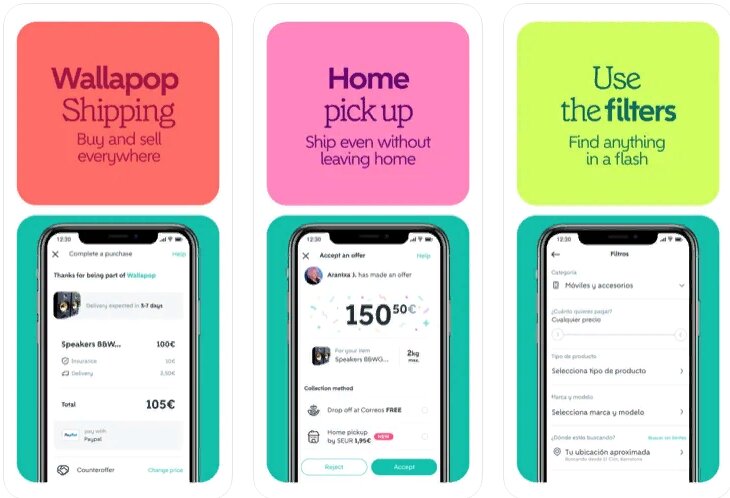 letgo: Buy & Sell Used Stuff
Sometimes we need to sell very expensive goods. Each of us at least once sold a car or a house, but where to advertise such large transactions? Try this app. Buying and selling will become your daily routine.
Millions of people have already started using this app. It will help you get rid of unwanted things or what you consider to be garbage. It is great for collectors or resellers.
Moreover, the app has the function of selling cars. Fill out a special form in which you can enter all the characteristics of your car. Letgo guarantees the quality and safety of all transactions. Plus, the app does not charge fees.
It is an intermediary between the buyer and the seller. Of course, the app has got paid services such as boosting ads. Second-hand things can help us to make our life brighter and richer. Probably you bought some clothes, but it doesn't fit. Why keep this thing if you can sell it.
Place your offer and within a few days you will definitely be able to get rid of this thing. The app weighs only 18 MB. It has been downloaded over 100 million times. Try this app and you will be able to get rid of any financial woes.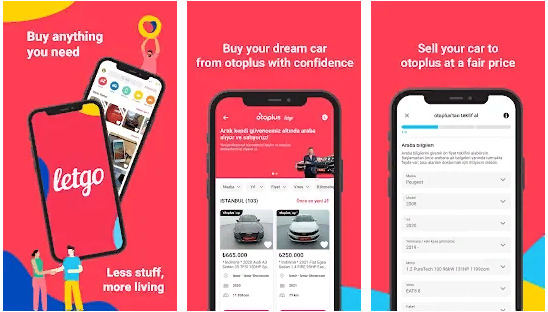 You may also like: 11 Best Shopping Mall Girl Games for Android & iOS
Etsy: Buy & Sell Unique Items
It was necessary to go to the market to sell goods in the past. Sometimes we had to stand all day to get money. Forget it and download this app. You will be able to sell your products and buy other people's products using your phone.
No matter what do you want to buy. Add your favorite products to your favorites list. So you will not lose them. Moreover, you can immediately add products to the cart and pay for them.
The app creates personalized recommendations based on your preferences. Another thing that makes the app great is the notification. If you have added a product to the list of favorites, the app will notify you if the price of it has decreased.
You can't miss the limited edition. What's more, chat with the store owner. Write out a couple of private messages and find out about the quality of the goods and other details.
Are you worried about delivery? Then try to track your order. No matter how the delivery is carried out, you will always be aware of the location of your purchase.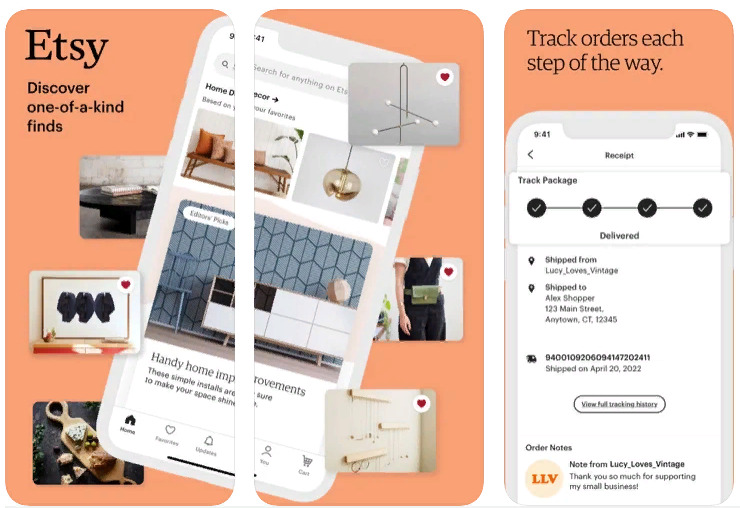 Carousell: Snap-Sell, Chat-Buy
Join trading communities. This app allows you to sell unnecessary things wherever you are. Create a free account and post your first sale. You probably have a lot of things that you don't use. Why should you keep them when you can sell them?
The application will notify you about the views of your transactions and about your ratings. As for the system of selling and buying, it is the same as in other similar apps. Post your offer with a product that indicates the price information and characteristics.
Users can find your products and buy them. You can do the same. It doesn't matter who the buyer or seller is. The app provides you with a huge selection of tools for trading. Moreover, you can sell not only goods but also provide paid services.
Share links of your offers on social networks to get even more views. The app does not charge commissions or fees. You can purchase paid services to increase the number of views of your products.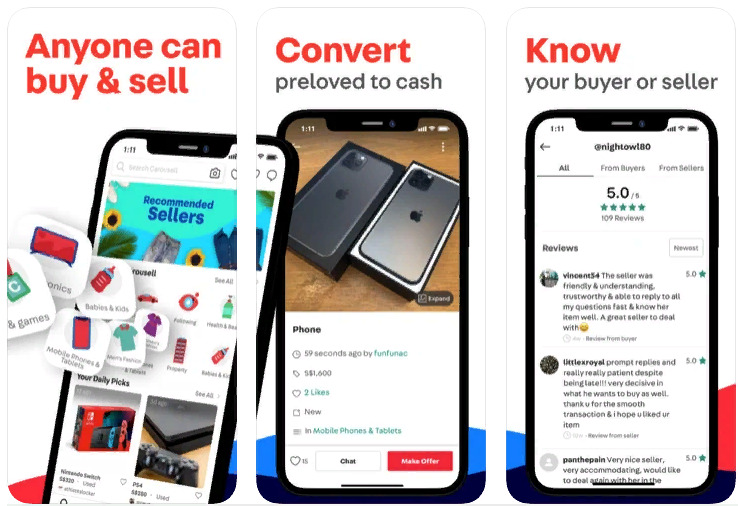 Poshmark: Buy & Sell Fashion
This app can give you the opportunity to buy and sell different product. Create your personal account. There are more than 300 million goods. Use the search bar to find what you need. Plus, the filters can help with searching.
Another thing that makes this app awesome is its design. Nice white interface will not bother you. Try delivery service to get all product in no time. There are tons of products. You can find everything you want here.
Create a selling offer. Add important information about products. Don't forget to add the price. As for the chatting system – it is well-built. Ask anything you want about wanted products. The app is about 85 MB.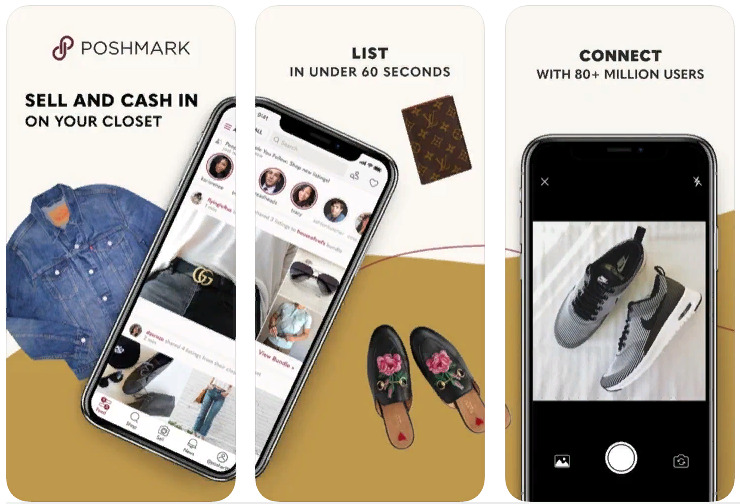 You may also like: 11 Best Apps Like Wish for Android & iOS
Popsy – Shop Online Deals
Popsy is a specialized app for selling electronics. You can list unwanted products and sell them. Create your first ad and start sales. The app allows you to find the approximate price of your second-hand goods.
Only the best prices are waiting for you. Don't be afraid to make purchases because all payments go through a triple security check. If you have any questions, you can contact support. You will receive an immediate response.
The app will notify you of great deals and offers. What's more, you'll receive coupons and special offers. Save on brands. What's more, you can get free shipping if you do a few steps. Discounts up to 70% are waiting for you.
The app has over 10,000 reviews and has had over 1 million downloads. So try it and discover the world of cheap electronics.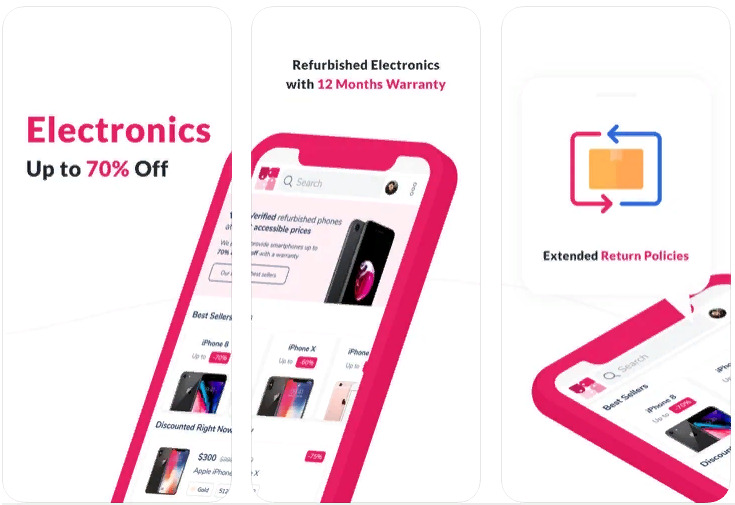 Buy and sell – Marketplace
This is the easiest app on our list. It will help you buy and sell goods. Let's take a closer look at the search for goods. The app provides a huge number of filters for finding the necessary goods. You can sort the nearest goods by distance.
Moreover, you can sort products by prices and categories. If you want to know the date of publication of the ad, you can use the filter by date. The app has several dozen categories, so it will take you a few seconds to find the right product.
Plus, you can always contact the seller and find out more information about the product or to clarify some details. Post an ad for free. You can post multiple ads at the same time. The app will not charge you money and require a commission.
This is a convenient and simple marker of your country. In a recent update, the developers have changed the design of the app. It turned green. This means that the developers are concerned about the environment, and they send part of the funds received to the support the nature.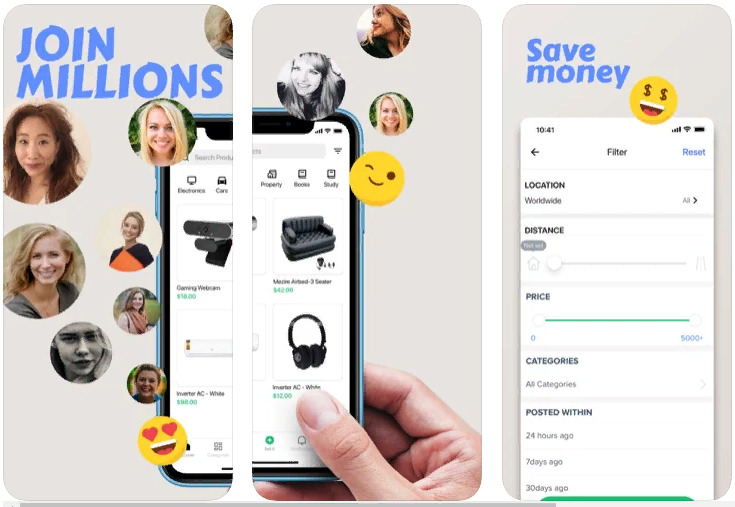 craigslist
This simple app allows you to sell your items as well as buy them from other people. The user-friendly interface has a nice design. You need to create an account to start using this app. Open it and you will be able to see several tabs in the main menu.
The first tab is search. You can enter a name to use search filters for more precise navigation. The next tab is favorite products. If you like the product, you can add it to your favorites list. You will never lose and be aware of its status.
Moreover, sometimes goods order is out of sale. If this product is in the list of your favorites, the app will notify you about the lack. The next tab is post. What is it? You can put up any product for sale or provide your services.
The app has a convenient system for filling in information about your product. The next tab is your account. There you can find out the necessary information about your transactions, purchases, and sales.
Moreover, users can write reviews for you. The app has over 200,000 reviews, all of which are over 4 stars.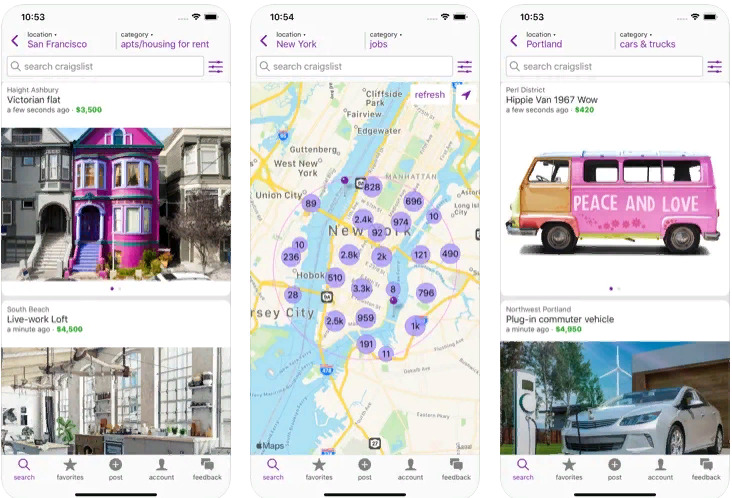 You may also like: 11 Best Apps Like QuadPay for Android & iOS