Hi friends, I'm sure you've all heard about the existence of an exciting category of games for adults and children – Farming. This game's category contains a very unique combination of urban planning and farming skills.
You may also like: 11 Free Farm Building Games for PC, Android, iOS
Anyone who played this type of game at least once in their life has probably noticed how it draws in and how much emotional pleasure the completed process and in-game achievements bring. Introducing the top 11 farming games in 2021 for iOS and Android devices.
1. Township
The best game to improve your child's intelligence and outlook. This game combines not only farming but also urban planning.
The development of your child's motor skills is due to the presence of a number of tasks, a huge number of objects in the inventory, which is twice as much in a typical average game of this format.
Learning new objects, new actions and new elements of the game will increase your child's vocabulary, which will allow him to socialize much faster in society and teach him the logic of all the relationships and connections of these objects in real life.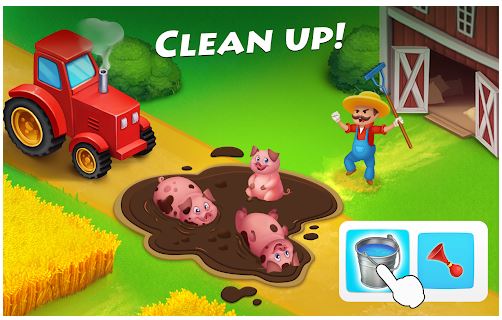 Aside from the growing and harvesting line of the game, you need to create the city of your ultimate dream. You need to send the harvest to the processing factories, after which you will need to sell all the products, and use the money received for the development of not only plantations but also for the development of the entire city.
In this game, you have access to the creation of cinemas, cafes, restaurants and other buildings, which will allow you to create a bright and varied life for your people. Of the main elements, a wide variety of buildings and decorations of territories are implemented and available in the game.
The ability to grow crops and all kinds of other vegetables and fruits. Refining and marketing for profit. The opportunity to build and learn the most famous monuments of art, such as the Statue of Liberty, Big Ben, Trap Tower, Eiffel Tower and others.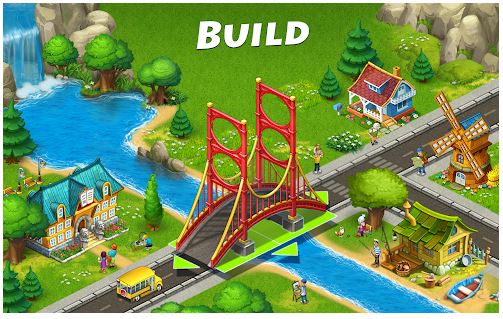 The game contains funny characters who present your game in a positive way. The presence of motor vehicles of any purpose will bring incredible pleasure to the boys, and the fountains and various flowers will delight the girls.
The controls are intuitive and understandable even for preschool children. You can play with friends, compete in the development of your cities, as well as other players from other countries of the world. The game is available for iOS and Android devices


You may also like: 9 Best Multiplayer Farm Games for PC, Android, iOS
2. FarmVille 2: Country Escape
Rightfully one of the most popular games for children and adults about farming, growing all kinds of fantastic plants, vegetables and fruits, building a wide variety of agricultural buildings, devices and equipment.
Since 2009, this game has conquered all the game charts due to the most intuitive interface, the most elaborate gameplay, the brightest and most believable visualization of the gameplay.
The popularity of this game is also due to the integration into the social network Facebook, collaboration with such famous world stars as Lady Gaga with her debut album Born This Way.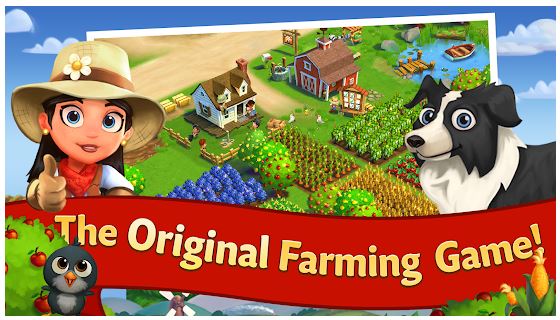 The game has thought out the most simple and the most informative gameplay. You will have access to thousands of levels and achievements, hundreds of collections of flowers, vegetables, fruits, berries, citrus fruits, cows and stables.
Each player may get limited items for their farm and differ from other players who did not manage to receive these prizes. Over the years, this game has implemented an axially large number of varieties of seeds that can be bought on the market, grow a wide variety of trees, bushes, vegetable plantations.
An extraordinary opportunity: each player may find a free animal and tame it, moreover, in the future to increase its offspring. By mixing different colours of animals, their babies can be born with a completely new look. Sometimes you can find golden eggs from your chickens lay. Inside of these eggs, you can find magic chickens.
Gameplay provides you with an expansion of the land plot from 50 by 50 square meters to 242 by 242 square meters. Also, you'll get an opportunity to get a new field in another dimension.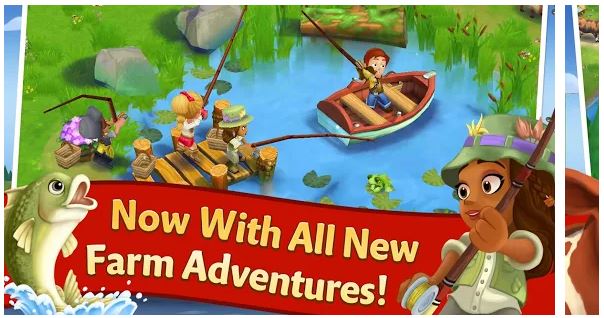 The main thing, this game will captivate you and your child with its pleasant design, music, cartoon images and fantastic atmosphere for many months and years.
You can use this gameplay to teach your child new words, new processes and the logic of the origin of these processes in real life.
The game is available in multiplayer mode. Visits to your closest neighbors are available too. You can help each other, water their plots with seeds, receiving additional rewards and money for this. The purchase and installation of the game are free.
There is an additional opportunity to buy certain game elements for real money, which requires special attention from the parents. The game is available for iOS and Android devices.


3. Jane's Farm: farming town
The best colourful farming application. The creators of this interactive game have tried to ensure that children and adults can relax and unwind from the world of zombies and conflicts. Now only plants and the world.
You are allowed to feel like a charming and intelligent farmer Jane, who moved to America in the 1930th, during the great crisis.
A wide variety of plants, fruits and vegetables are available to you and your kids on your farm, like in any farming and growing games. To tame and raise a wide variety of poultry, cattle and small ruminants.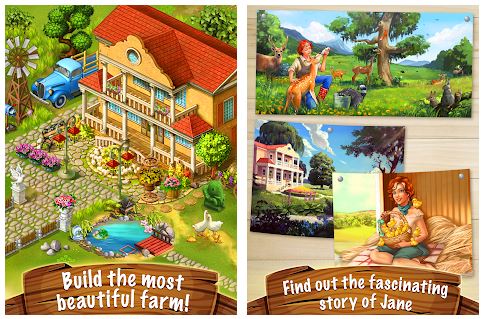 Jane's close relatives are gradually involved in the gameplay. Her husband will always be there and will help to achieve success. In some situations, grandparents will come to the rescue, which will help Jane become a successful businesswoman.
An incredible variety of seeds for growing and producing various products, a lot of fruit bushes and trees will help develop your child's motor skills and interest in learning about the world. To construct buildings, you will need to take care of the extraction of stones and building materials.
To obtain and improve the economy, your child learns to think out the logic, to get funds, you need to plant, grow, collect, produce a variety of products and sell them both for residents and within the whole country, which will significantly increase the profit and opportunities of Jane's family and her farms. It will not be a farm, it will become your farming town.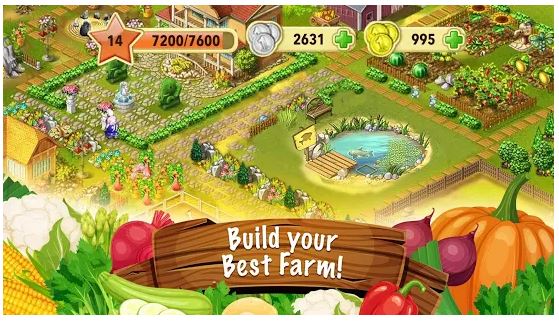 The gameplay consists of tasks that require your cooperation with local farmers and the whole country. Added ability to integrate into the Facebook social network and interact with other users of the social network.
The arrangement and placement of items on the territory of your farm depend only on your desire. Added the ability to build factories and make canned goods and blanks from the products you grow.
Improve your city in parallel with the improvement of the logic of your child this gonna make a positive impact, both on the economy of the virtual village and the memory including the logic of your child. The game is available for iOS and Android devices.


4. Farm Clan® Farm Life Adventure
A game for children combines the development of logic and instilling children's love for nature and animals. A carefree life among the abundance of vegetation and pets may delight your child, promote and accelerate the improve his thinking and memory.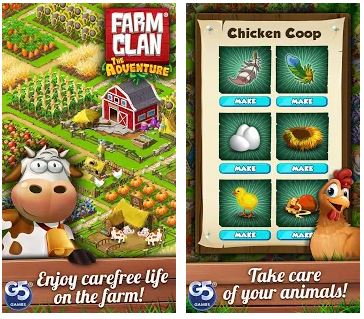 The game innovations allow you to plant seeds, harvest fruits, vegetables, crops, also fish in your private pond. All processes develop your agricultural skills and abilities. The village inhabitants will never go hungry because all your crops will be harvested, processed, sold on time, and all these thanks to your skill.
These game features allow you to accelerate your child's rewards and experiences based on the experiences of other neighbours and bring those skills into real life in the future. The experience allows you to discoverability how to build a new type of buildings, factories, expanding plantations in the gameplay.
The game has 17 types of seeds, the ability to create items for processing and harvesting. There more than 55 types of buildings, more than 220 decorations, and structures, 14 types of pest and attack protection for construction and installation on your farm.
The game is available for iPad and iPhone devices with iOS version 8 and higher.


5. Farm House – Farming Games for Kids
It is another colourful game for children and their parents. Try to build your new farm with the processing and expansion of land, the construction of new buildings and a fishing port.
Like other games about developing your farm, your child will quietly learn to love nature and at the same time learn and improve logic, explore the world and all the processes in it. The main task is to understand the harmony to the reunion of human and nature.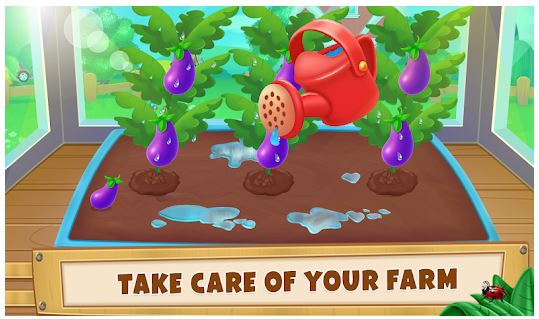 It is the opportunity to feel interesting sensations from achievements during the working day and completing tasks during the game. You can go to your neighbors and may help them thanks to the multiplayer. On the other side is a good chance to improve your cities in the future, as well as celebrate various holidays together.
The game features a wide range of transport options, such as pickups, trucks, as well as a steam locomotive with freight cars, which is not available in other games, and a port with a dock for a cargo ship.
The main features of the games:
Ability to plant exquisite types of plant seeds.
For the first time, players can harvest crops using trucks, airplanes, and trains.
An extensive selection of characters involved in the gameplay.
A special tool and its replenishment with energy for the production of special tools.
Build your scenery and expand the map.
The ability to invite neighbors to visit you and come to visit them.
The ability to save the gameplay on the Facebook social network for further transfer of your saves to other devices.
The game is available for iPad and iPhone devices with iOS 7 and above, as well as Android 4.0.3 and up.


You may also like: 5 Best Farm Racing Games for PC, Android, iOS
6. Hay Day
The game for the whole family. The successful icing of the educational and entertainment process. Your child will easily learn how to build his farm and develop a household.
The functioning is very concise and appropriate all processes are balanced and now you get real pleasure from catching fish or raising animals. You can happily take care of your pets and, after exploring the valley, create your plantation to grow various plants, fruits and vegetables.
The processes of growing and subsequent sale of products, breeding domestic animals, are greatly simplified. Upon receipt of the finished product, delivery can be done for a fee.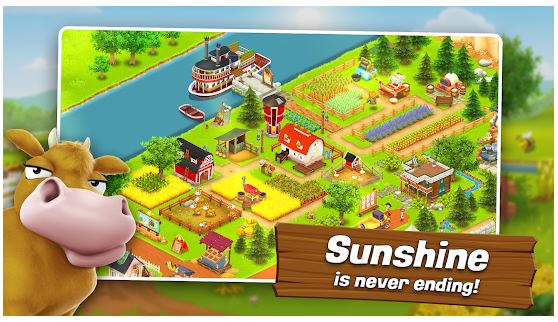 A wide range of farm settings is available. Your look at a farmhouse, warehouse, kiosk, and car is now as easy as shelling pears. Players have access to luxury and art items that are sure to decorate your farm, delivering an unforgettable aesthetic pleasure from the process.
The gameplay provides trading with in-game characters receiving money for the goods produced you can increase the level of development of your farm and soon open your trading kiosk.
There is a community of 30 people, provided for playing with friends, so you can share resources with them, help, exchange experiences to make your farms even better.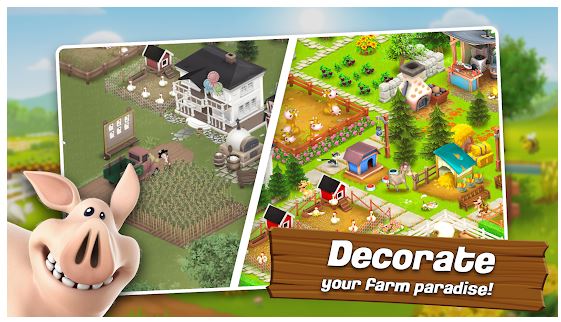 The developers have eliminated the process of spoiling the planted plants now they will never fade, and you can be sure of your harvest.
This game a great combination of a commercial game simulator and a tutorial. To install, you need a device with Android 4.1 or higher or iOS 9.0 or higher.


7. Farming Simulator
The most realistic farm simulator with a complete technological process. Including a wide selection of technical means for cultivating the land, planting seeds of various plants, processing and further harvesting.
The developers have provided adults and their children with the opportunity to feel like a driver more than 20 types of agricultural products from world-famous manufacturers such as Horsch, Krone, Amazone, New Holland, Case IH, Ponsse, Lamborghini, MAN and others.
You have freedom of action that brings you closer to the realism of the processes. As with any farming game, you will have a standard budget that you can use to buy new equipment and land.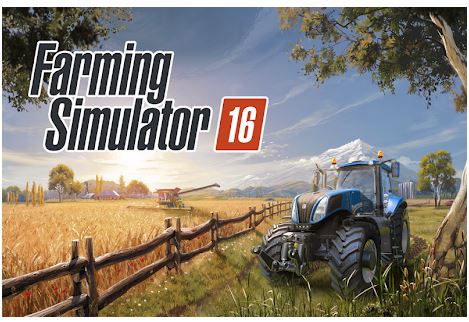 Using resources and tools wisely will bring you crops after that need to sell, make a profit, and you could buy even more lands. Using full-screen mode, you can switch to businessman mode and hire in-game characters who will also help you with combines and tractors to cultivate, cultivate the land, and harvest crops.
The game is made in 3D graphics it allows you to inspect in detail all the agricultural equipment you own.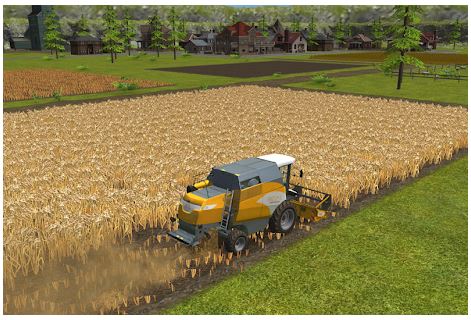 The integrated economic feature of the game is the variability of demand for grain or vegetables, collect all five crops: potatoes, corn, sugar beets, rapeseed and wheat. And for the production of milk and wool, cows and sheep are available to you.
The mobile devices have an upgraded version of the game that allows you to use logging operations. As well the unique special equipment has been added to the mobile version, so it will increase profits if all logging operations successfully will be sold. Play with a friend via WiFi or Bluetooth.
To install, you need a device with iOS 8.0 or higher, or Android 5.0 or later.


8. Farmers.io
A very addictive farming game for children and adults. Designed in a classic style, like the worldwide game Snake from Nokia company.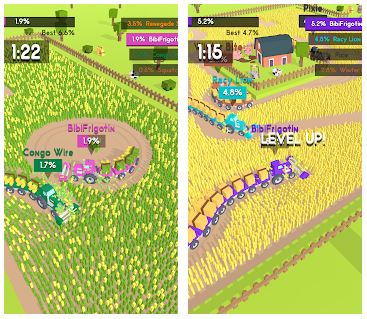 The Voodoo developers are offering you to become a driver of the harvester. To harvest the entire crop and your task is to do it as quickly as possible and as much harvest as possible, gradually capturing the territory and harvesting your rivals.
The winner is the player who has reached 100% of the crop in his box. For variety and improvement, new levels, new types of crops are available to you. Become the best farmer in your village. The game is available on the iOS 9.0 or later platform or Android 4.4 or higher.


You may also like: 11 Best Games Like Minecraft for Android & iOS
9. Farming.io
A new type of game made in the form of a race on. Tractors and combines in pursuit of the maximum amount of harvest. As in the previous game, this game designed in the style of a Nokia snake game.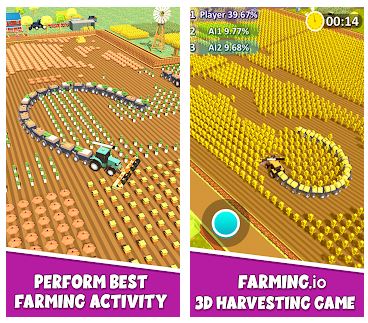 Due to its simplicity and gameplay's fast speed, you can use this game as a relaxation app after heavy mental activity. According to the developers, the action takes place in the fields of the United States, which you must harvest from the crop.
You must look out your track, to avoid colliding with it and don't collide with the other player otherwise you lose.
The game provides different levels with different crops, a choice of different types of agricultural machinery. Your task is to create your strategy and route for the fastest possible harvest you crop, to also have time to capture your opponent's crop.
To download the game, you need to update your device with Android 4.4 or higher.


10. Farmer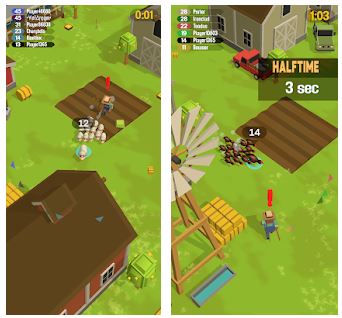 New addicting and speed game in the style of farming and herding. Your task is to gather all the animals on the farm into your control. You need to gather everyone in a flock and send them to the other pets which belong to your enemy neighbor.
Who will be with more scattered pets during the meeting each other, who lost, and if you had the superiority, all pets come under your care and you continue to look for wandering flocks.
When all the pets are under your control, you become the winner and the rightful owner of all the animals from all the farms in your town. To install, you need Android 4.4 or higher.