The SWF format requires special software to play it. Actually, users often encounter this format. It's especially common among web designers who work with flash animation.
Also, this format has its own advantages. This is a high-quality content playback along with a small size. Given all these advantages, it is clear why SWF files have not lost their relevance. In this review, you will get the best SWF Player software.
We also recommend you try these best M3U player apps to watch IPTV on your PC.
SWF File Player
The SWF File Player program is definitely designed to play Flash content. It is devoid of any deep settings.
There are four options available in the File menu: Open, Close, Full Screen, and Exit. Before launching a flash movie or game, the player shows its characteristics. These are size, resolution, file path, version, and framerate if they are specified in the metadata. To activate fullscreen mode, use the F11 hotkey.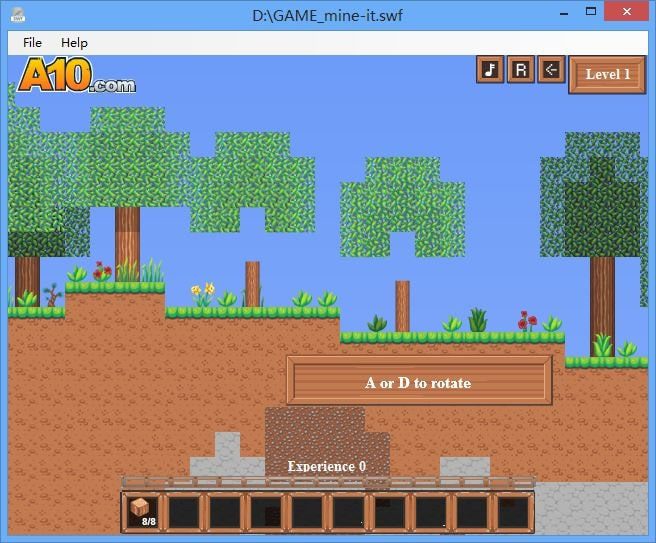 It is worth noting that the interface is not overloaded with controls. Viewing content you get enough space even when not in full-screen mode. It allows you to use all the functions without any obstacles.
The program is available to all users absolutely free of charge. The system requirements are low, which greatly expands its audience.

You may also like: 7 Free Oscilloscope Software for Windows, Android, iOS
Swiff Player
Swiff Player is a free standalone Flash video player in SWF format. In addition to the standard controls, it provides full-screen viewing at the largest frame rate.
This program can be useful for web designers, developers, and ordinary users. The player has a concise interface that is user-friendly. The familiar playback management tools allow you to pause and resume watching. You can also rewind videos to the desired location in real-time.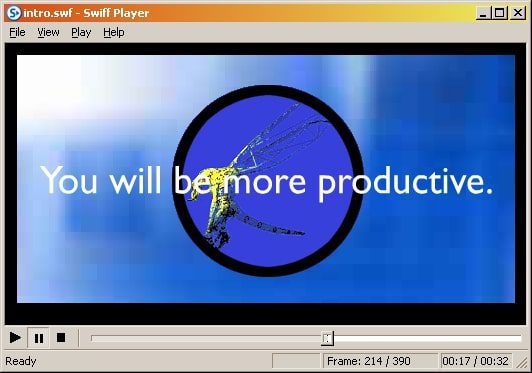 Swiff Player also supports various 3D effects. The utility provides access to the properties of the video. Here you can find out the image size, frequency and number of frames in the video, and much more.
Moreover, Swiff Player allows you to play SWF videos using hardware acceleration. Thus, you are to view standard SWF files full-screen at 60 frames per second.

GOM Player
GOM Player is a free and lightweight multimedia software with built-in codecs that can play most media formats. It offers features such as subtitle display, 360° VR video support, and more.
The software gives access to all the standard tools you need to control playback. It also has some extra features. For example, GOM Player is able to play corrupted content without any error messages.
GOM Player supports subtitle playback with the ability to customize its appearance. Additionally, the player offers the ability to auto search and sync the subtitles.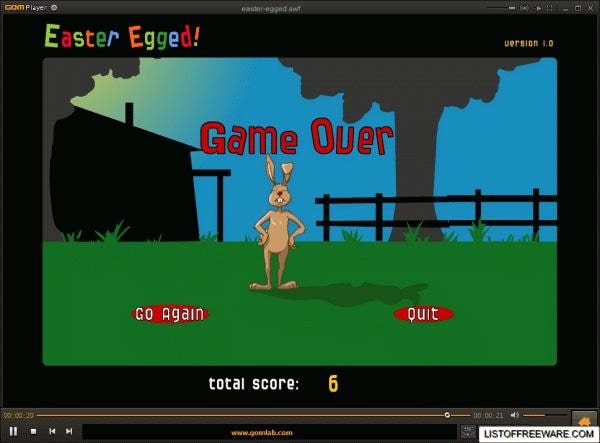 One of the advantages of GOM Player is the Codec Finder function. If no codecs are available for the current video, the utility loads them automatically. This allows you to play almost all types of video files, including SWFs.
Other features of GOM Player also include some that are worth checking out. For instance, playback speed control, support for video effects, setting the transparency of the player window, and more. Besides, users can personalize the player's interface with skins.

Elmedia Player
Elmedia Player lets you enjoy a huge range of features and an attractive design. The main feature of this player is the ability to download content from the Internet.
The downloading process is effortless enough. You copy the link from your browser, paste it into the search bar, and then it gives you the download link. You press the button and the content is already on your PC. You do not need to do anything to get the video in the highest possible resolution.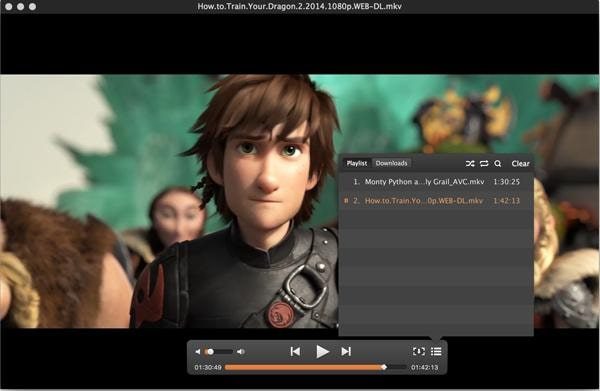 The app downloads the video at the highest quality. There is a built-in browser with ad-blocking and other chips. It also comes with smooth video scrolling.
There's streaming from your phone or tablet and all the control keys you need. Use settings for playback. So, in terms of customization, this is one of the best solutions for today.

You may also like: 9 Best Mouse Auto Mover Software for Windows 10
KMPlayer
The KMPlayer program meets all the high requirements. Thanks to a full set of necessary codes, it reads all multimedia files, including SWF. Performs dozens of functions, has a convenient advanced interface.
This software has everything for quality playback. It has a powerful system of settings and can play streaming files. It has a modern, stylish interface and feels that is pleasantly understated. If something does not suit you, the developers are ready to offer a hundred different skins.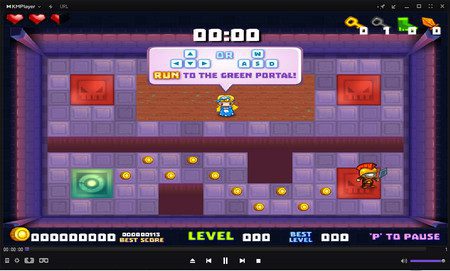 This program can easily play corrupted or underpopulated files. It can capture audio and video from a file and supports all subtitle options. Professionals will be pleased with the player's video processing capabilities. Video playback is amazing. You can change picture properties, sharpen and apply filters.

Media Player Classic
This is free multimedia software with a lightweight interface. It supports playback of popular formats as well as the SWF.
This program includes all the necessary tools to control the content playing. It has support for full-screen video playback, playlists, and subtitles.
In addition to the standard features, the software offers some useful extra features. For example, saving frames from videos as images and changing the size and proportions of video images on the screen.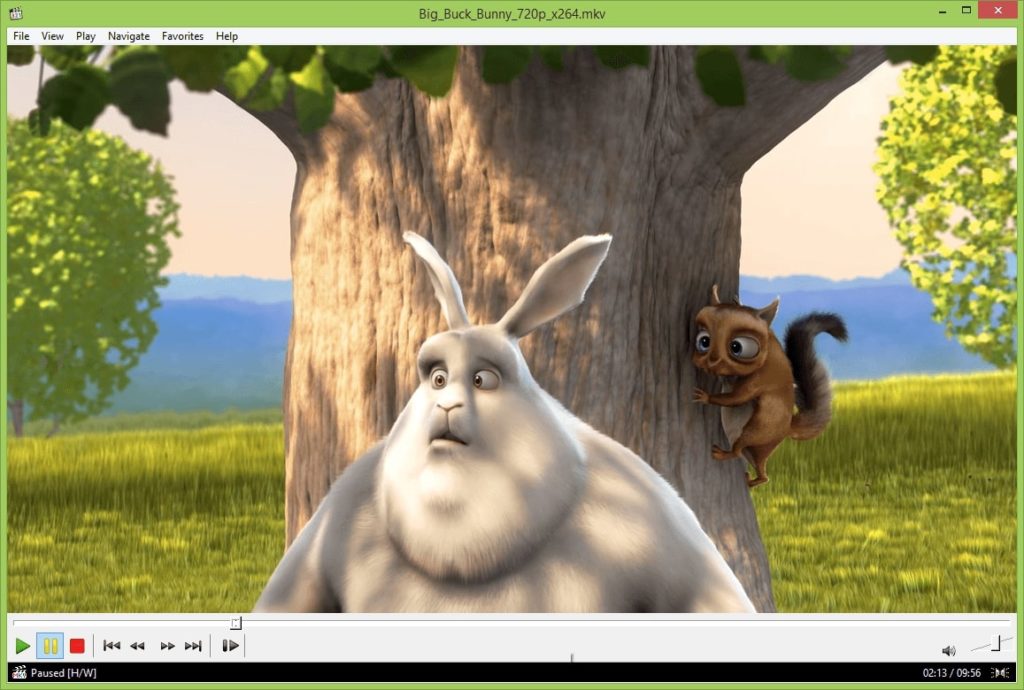 Media Player Classic plays video in various formats without getting extra codecs. Supports the rendering of Flash animation with a rewind function.
The program has a classic, lightweight interface and is undemanding to the characteristics of your PC. It also allows you to customize the appearance of the playback panel.

You may also like: 11 Best Dynamic Wallpaper Apps for Windows 10
Adobe Flash Player
Adobe Flash Player is a free app for playing SWF content. It is the standard for providing multimedia web content and is compatible with all popular browsers.
It supports 3D graphics, various types of content streaming, including high-quality HD video and protected content. The software also allows you to run various apps directly in the browser, such as flash games.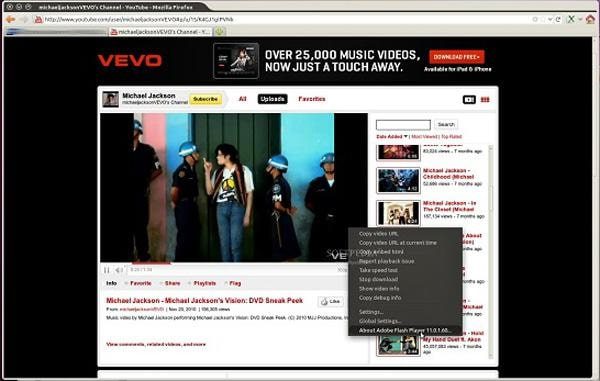 The developers release updates constantly for this software. When the auto-update mode is turned on the plugin installation of updates is carried out automatically.
An important advantage of this player is flexible settings. You can adjust everything as you need and use it in the future.