If you have played the game "snake" and you liked it, then you will definitely appreciate this game. They are identical in meaning, but the graphics are better designed here. Different levels are made with different bright colors. Visually, you will be pleased to look at the screen.
You will also probably like snake VS block games if you like Shado.
In the game, the shadows of objects are worked out, and the design is designed in a minimalist style. Here the registration is not nessesary, you can download it and start playing. If you lose, you can start again by clicking on the "retry" button or return to the menu by clicking on the "back " button.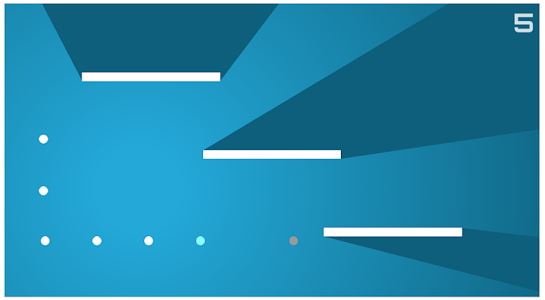 The design of the game is quite decent. In order for you to go to the next level, you need to collect ten balls, while it is not so easy, since there are various obstacles on the field. In addition, you cannot crash into the walls and your tail.
You will earn points for each level so that you can compete with other players from all over the world in the ranking table and take the lead.
More simple and low MB games like this one can be found here.
Distinctive features of the app:
The pace of the game is quite fast, so you need to be extremely careful to earn the right amount of points.
In the game, you can try to pass more than thirty levels.
You will be able to test your strength and set yourself your own record, how long you can last on the field and not crash into your tail or other obstacles.
You have the opportunity to earn points and unlock bonus levels.
If you realize that you have been at a certain level for a long time and you are tired of it, then you can skip this level and return to it later.
Another nice bonus is that the game is completely free. Download the game and enjoy!