In the pursuit of success, people try to be as productive as possible, sometimes forgetting to rest. The tension increases and even the most stress-resistant employee can get emotional burnout. Fortunately, there is a ThinkUp app that allows you to recharge with positive energy and maintain mental health for a long time.
You can also discover your spiritual path by chatting in special Christian apps. You can find them in this article.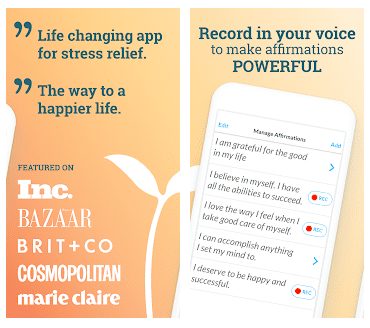 The essence of the application is that you choose your positive affirmations from the suggested categories, read them, pronounce them, and record your speech on a voice recorder inside the application. Accordingly, you will need to allow the app to access your media files and voice recorder.
At the first installation, the user is asked to choose how ThinkUp can help: teach them to relax, improve their health, increase self-esteem, develop spiritually, or something else. The number of problems considered is really impressive!
In the future, if you are going to use the app for a long time, it is better to purchase the paid version (the tariff can be either with a monthly payment, or once and forever). If in the free version you can only set a few affirmations and listen to them with the standard music of the app, when you buy the advanced version, you can record an unlimited number of positive suggestions and set the music that you like!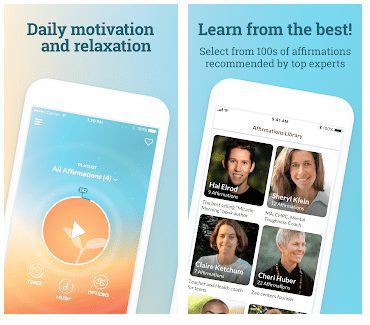 The app presents a huge number of positive thoughts that can be found in the built-in library. All of them are approved by specialists in psychology and life coaches. If you have your own – write them down and feel-good vibes!
The design of the app is made in orange, light blue, and white colors, which gives a positive mood! There is nothing superfluous in the app – every day you will listen to or read smart thoughts that can help improve your wellbeing.
Don't let anything distract you and stay calm even when using your Android device – install the permission controlling apps.
In addition, the developers recently added the ability to set the recording as an alarm ringtone, so now you can wake up to wise thoughts.